---
Blog - 2019
---
---
December 29, 2019 - HP-12C Calculator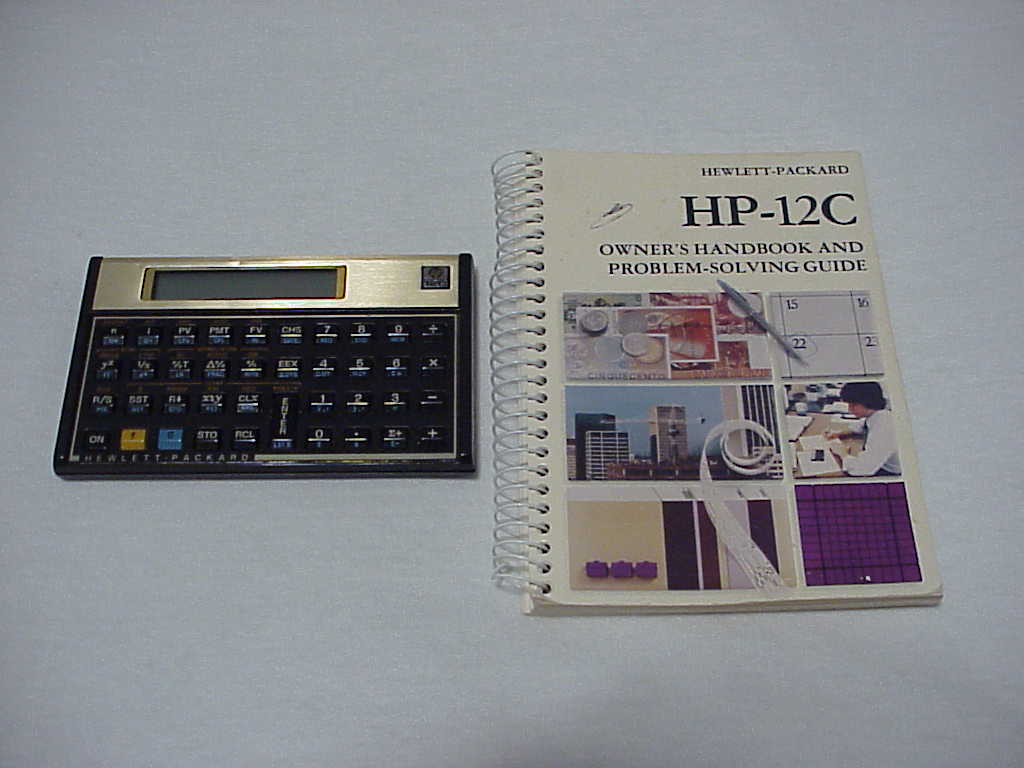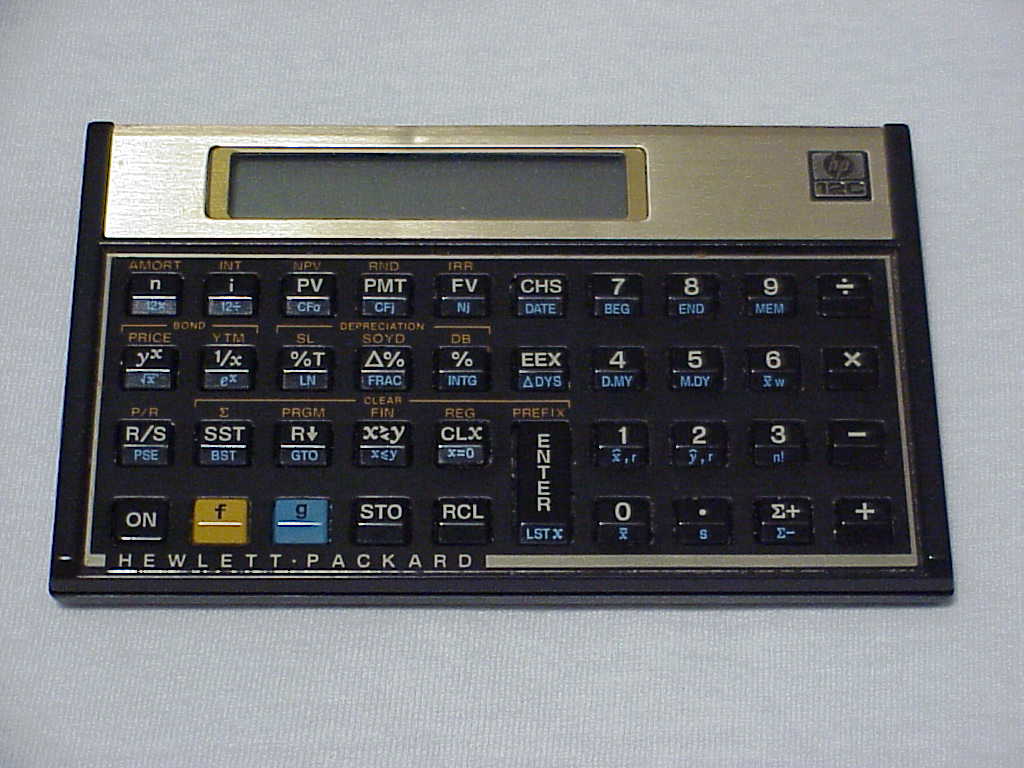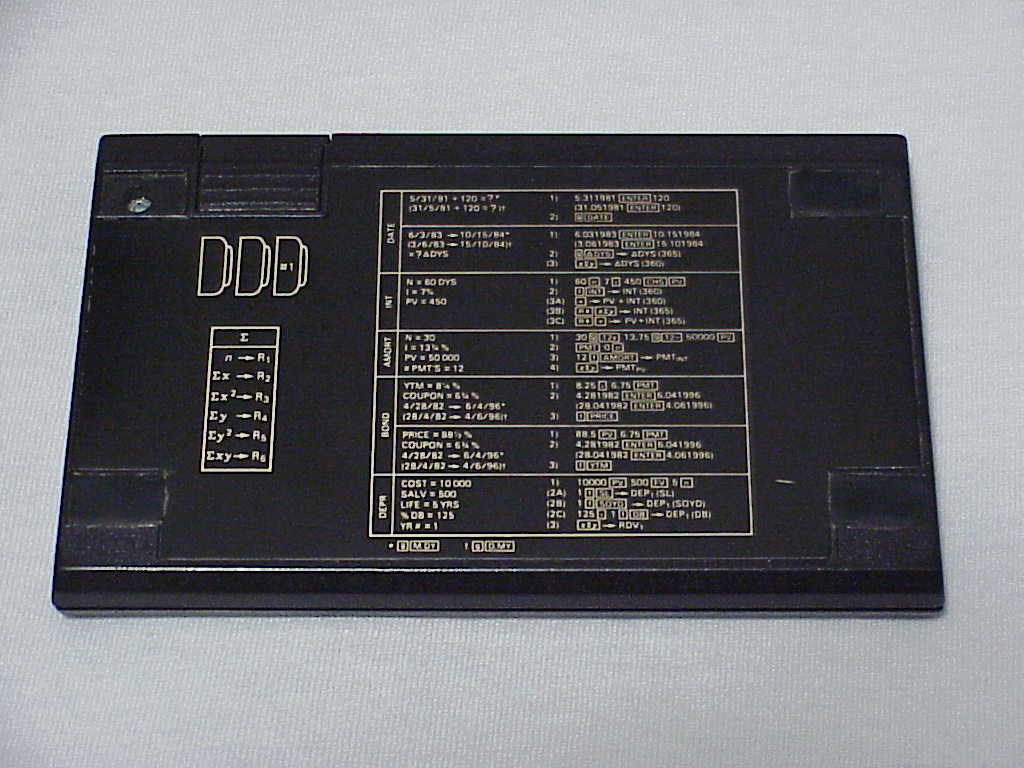 This RPN calculator by HP first came out in 1981. It's fun to use and the buttons feel great and are really responsive. Programming on this calculator is easy and the only thing I've programmed is a celsius to fahrenheit converter.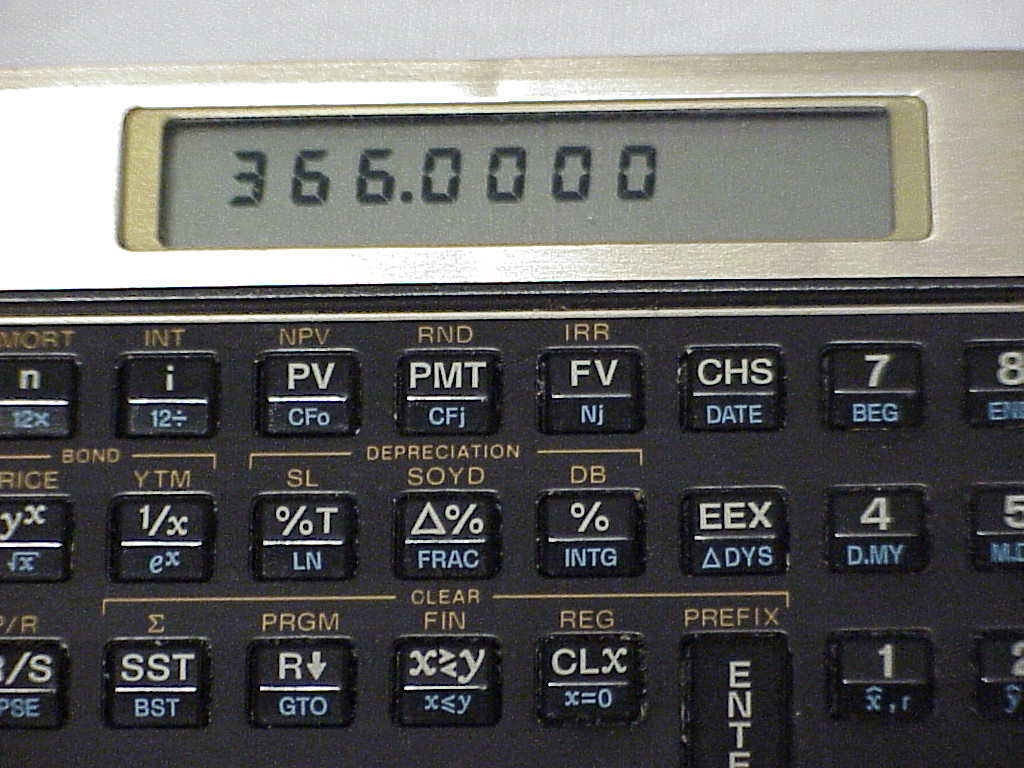 This is the result after a calculation of days between 12/29/19 and 12/29/20.
---
December 19, 2019 - UNSER by UVERworld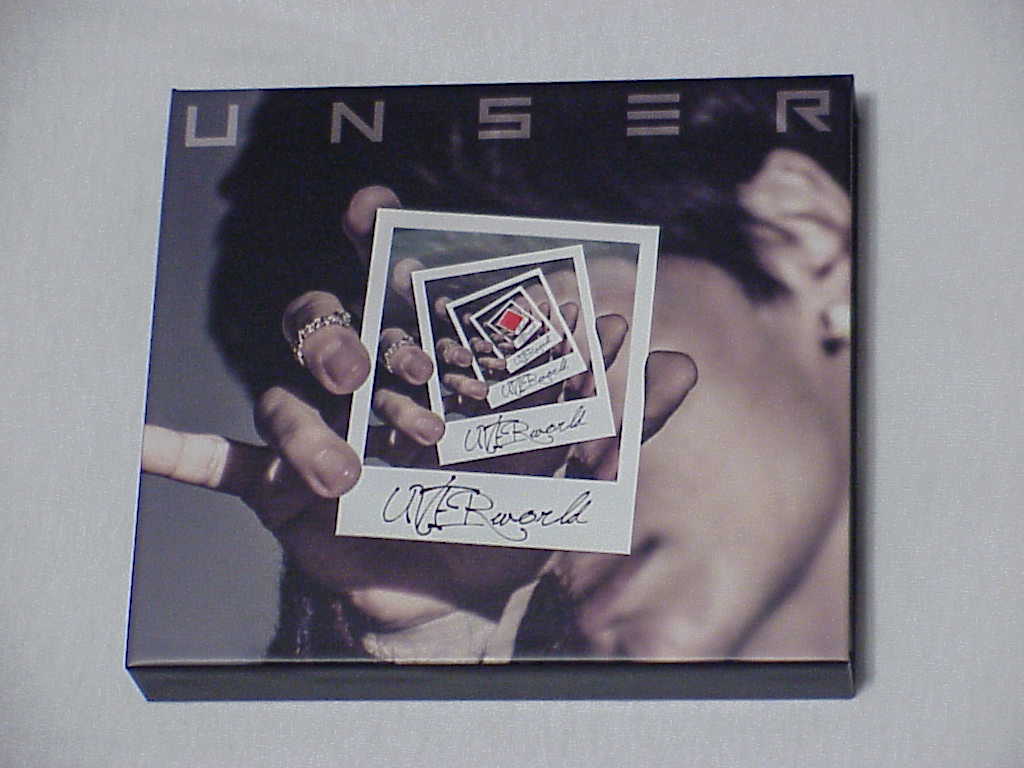 UVERworld's 10th album titled "UNSER" released on December 4, 2019. It will be 15 years for them in 2020! I can't believe it. This is a pretty solid album for them. My favorite song from it is "stay on".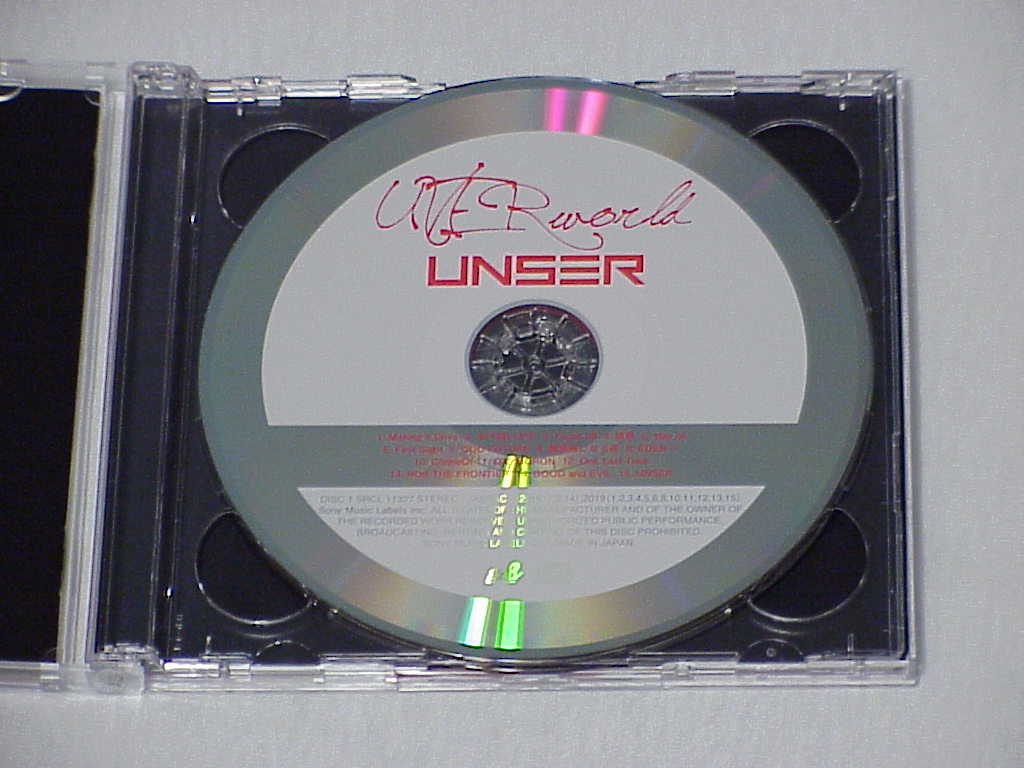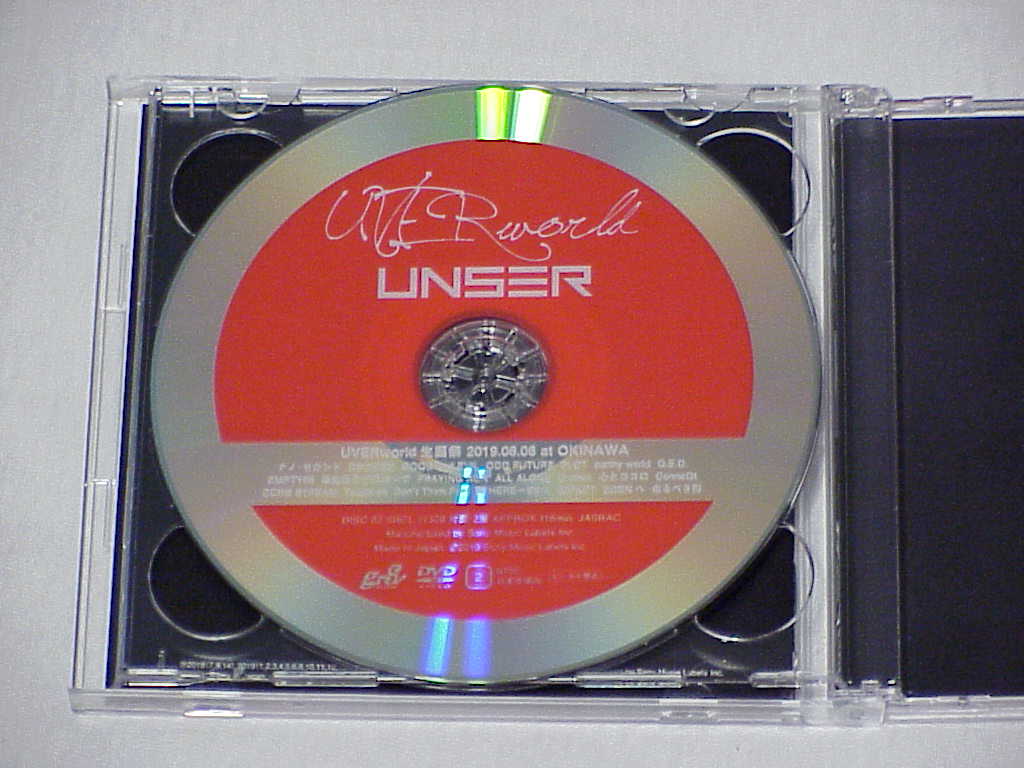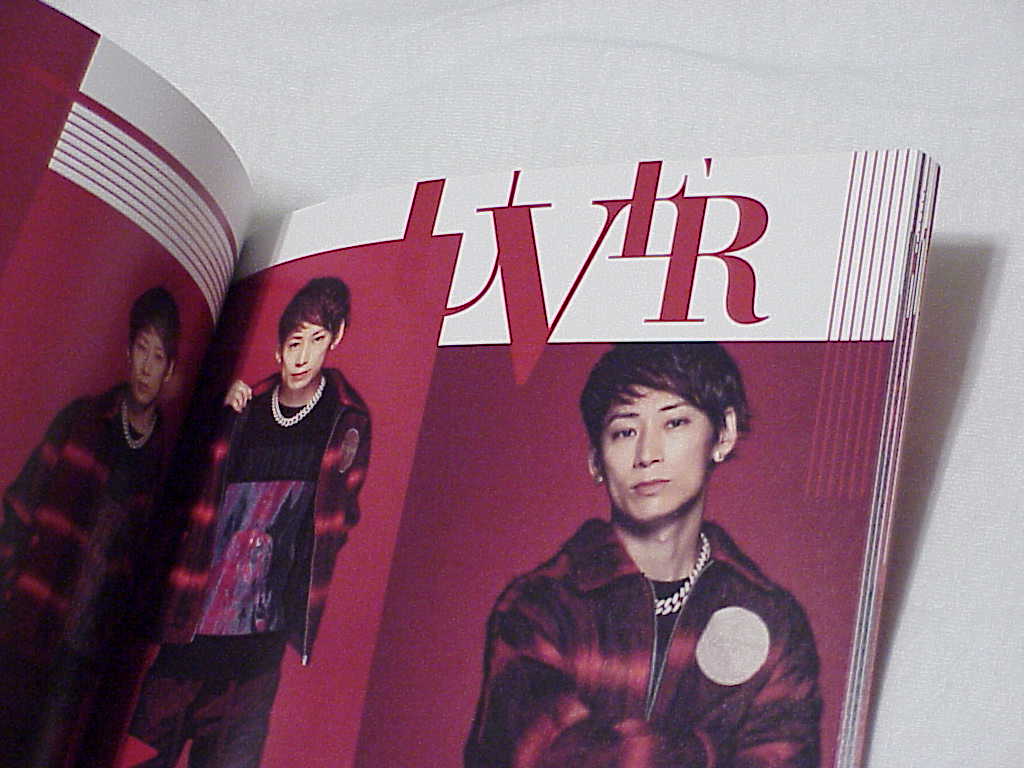 I have the limited edition version that comes with the CD, photo booklet, and a DVD of a concert.
---
December 4, 2019 - Super Mario Bros. 2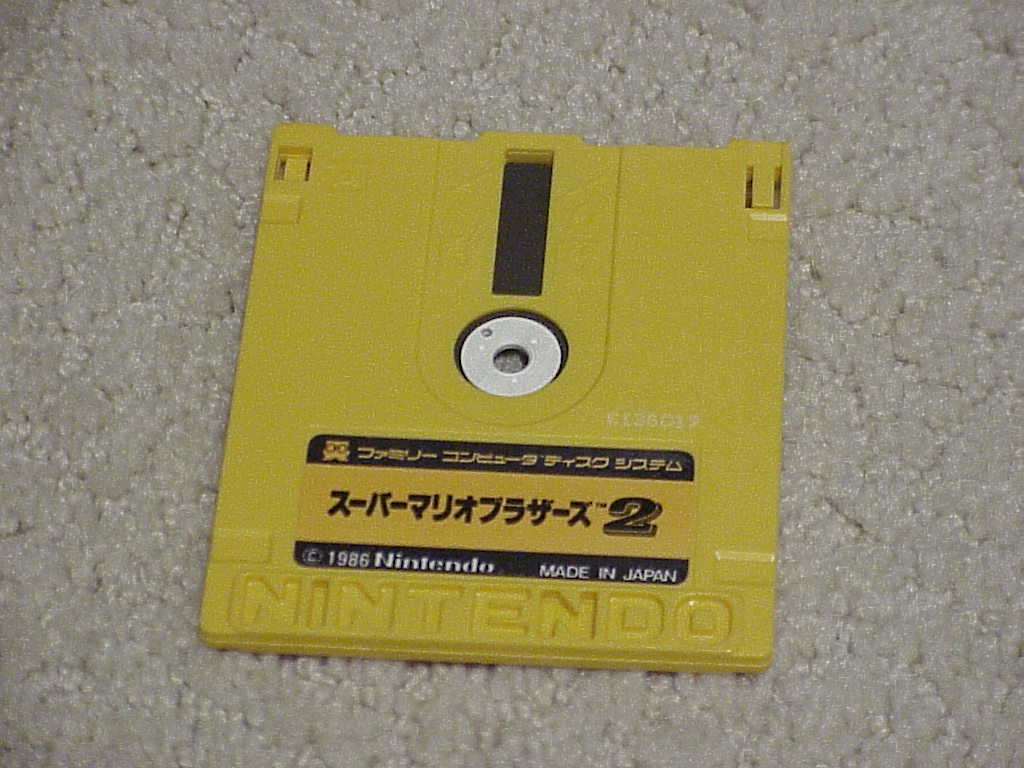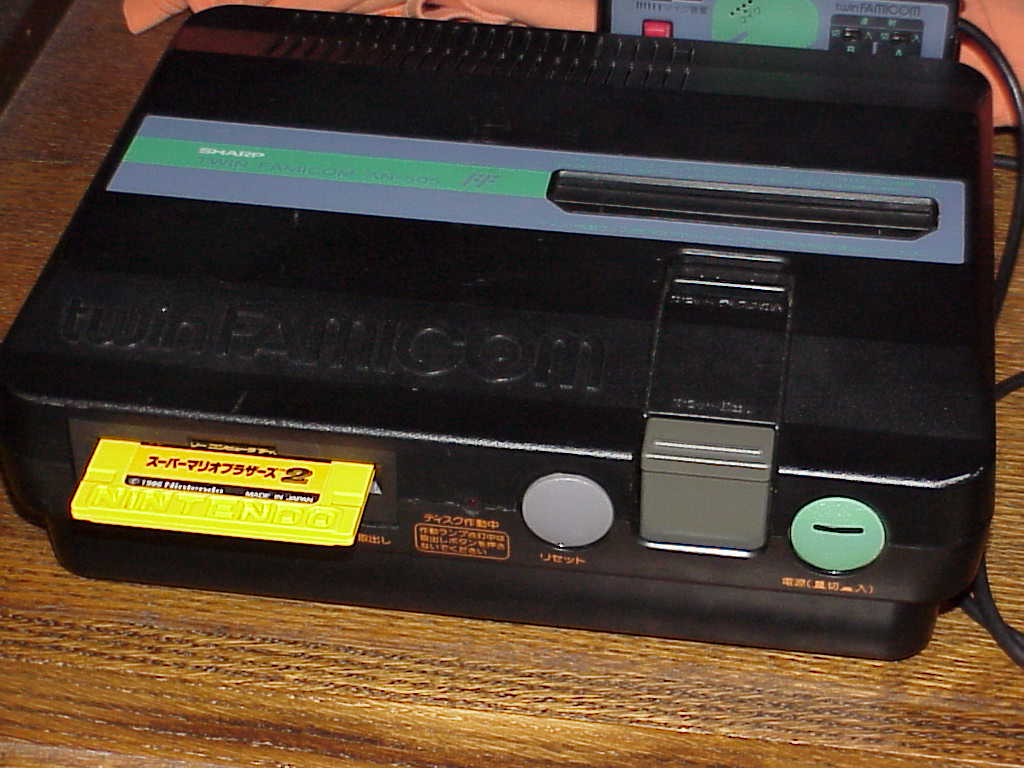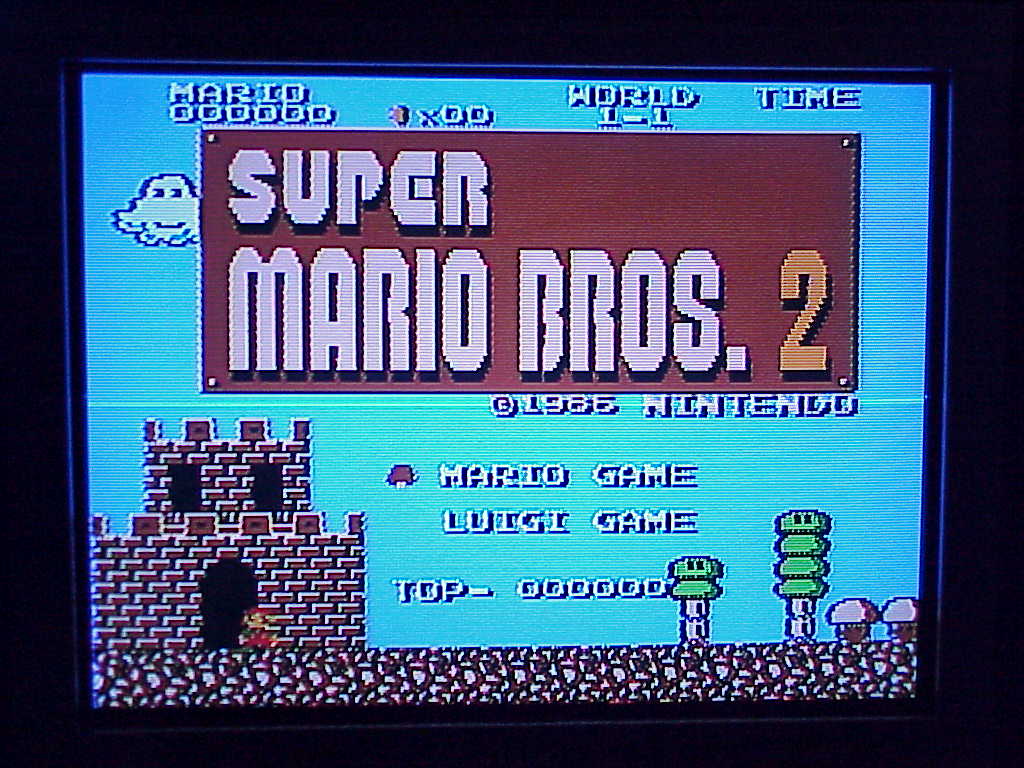 Super Mario Bros. 2 was released on the Famicom Disk System in 1986. I played it up to 1-4 and then had a game over. If you are wondering, the other side of this disk has Soccer on it.
---
November 19, 2019 - Famicom Gun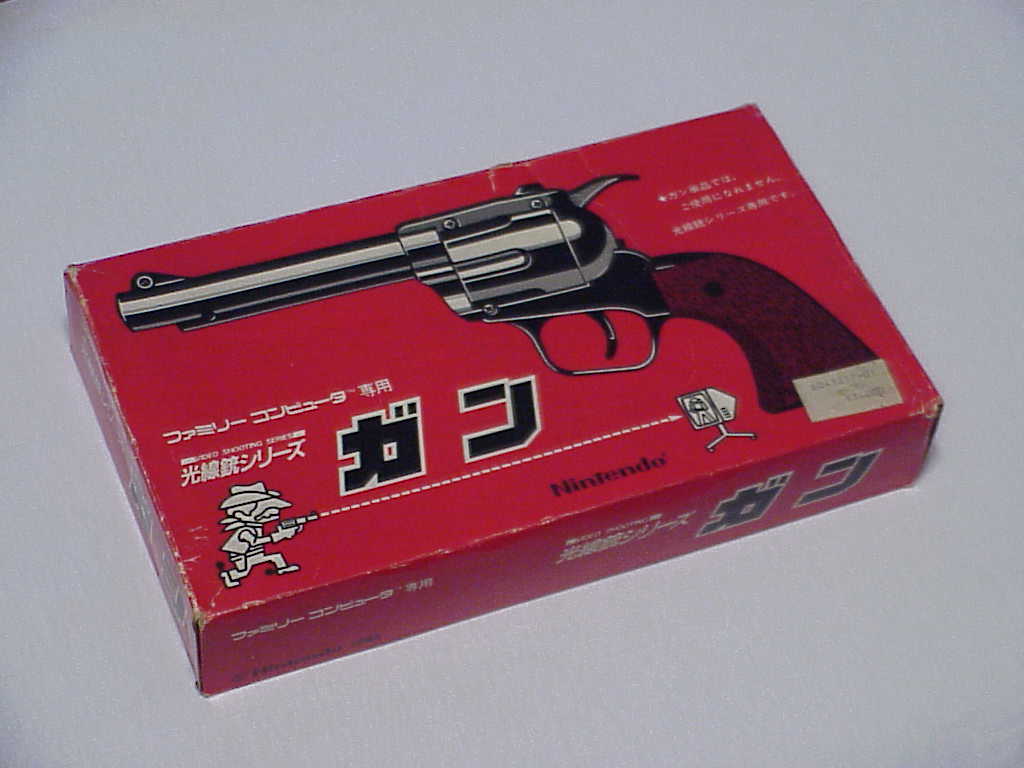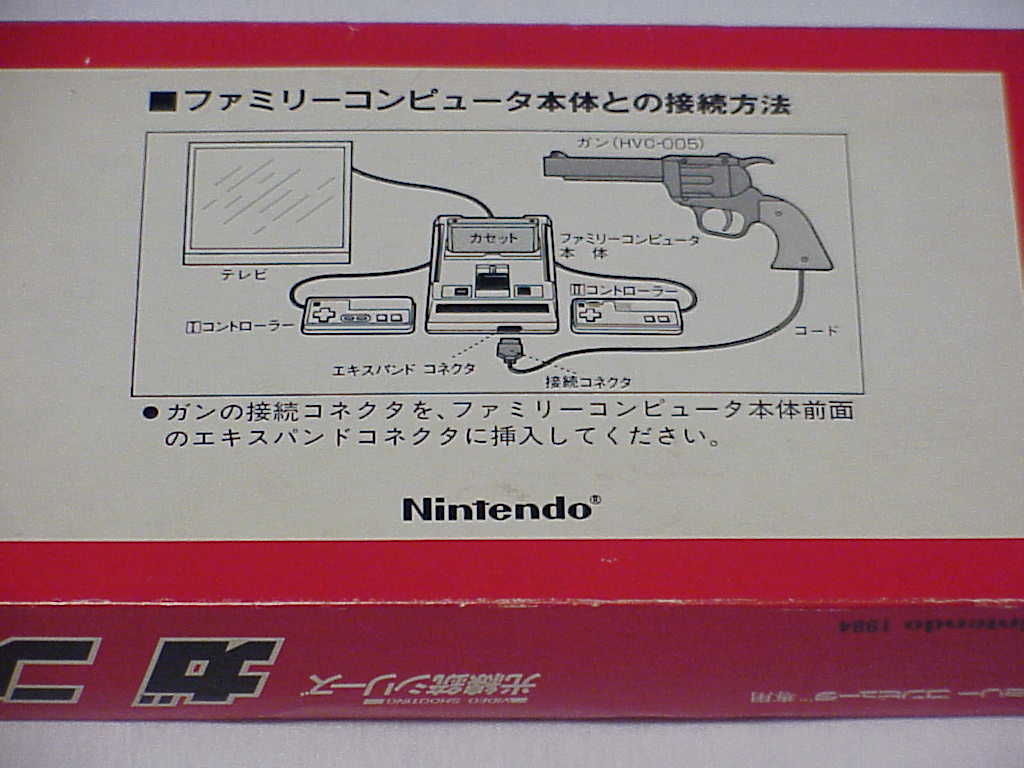 The Nintendo Famicom Gun was released in 1984 along with the release of Wild Gunman. The gun is very realistic looking and you can even cock the hammer before every shot. The gun was released in North America in 1985 as the Zapper and redesigned to look less realistic.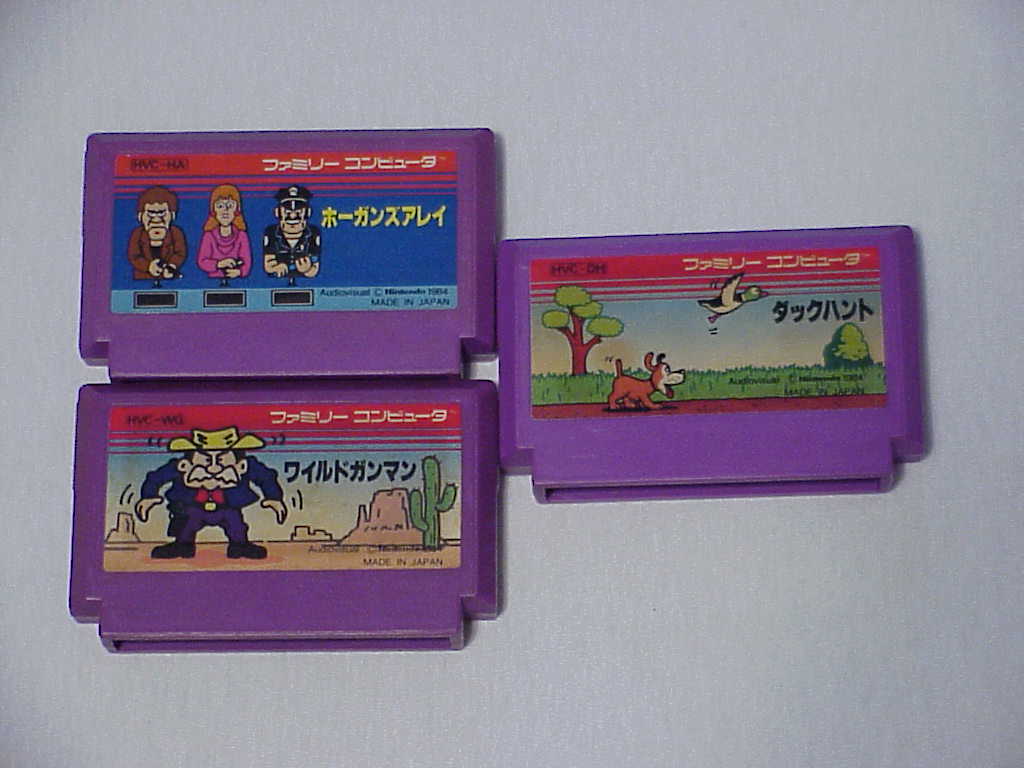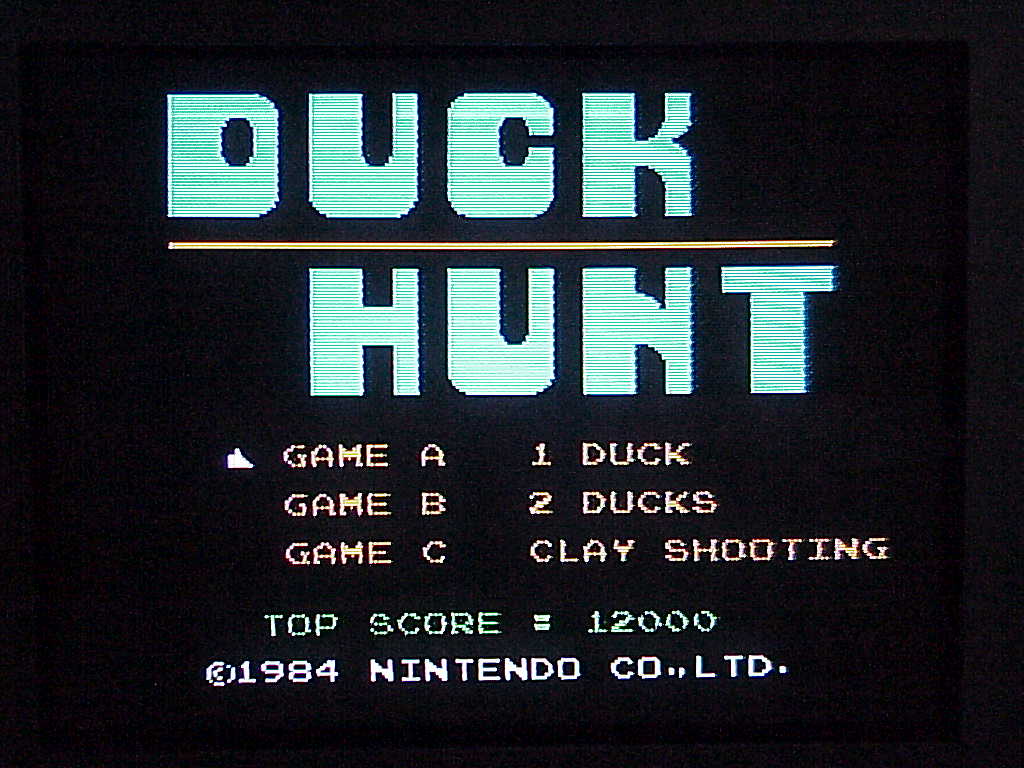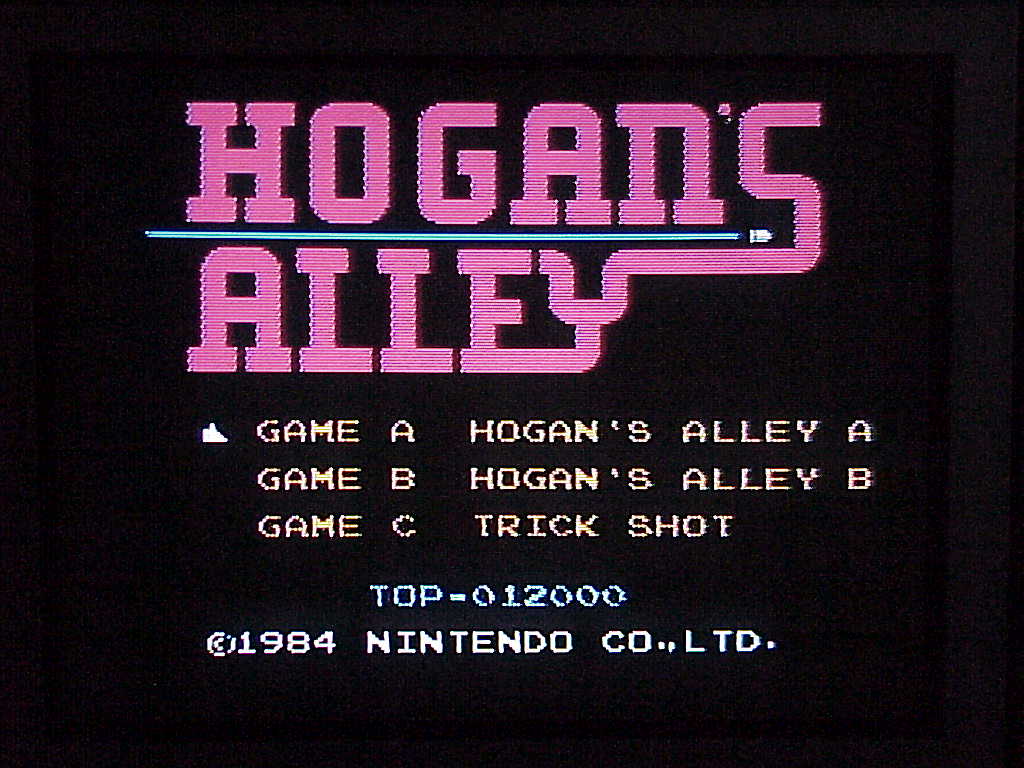 Here are the three main games that use the gun: Duck Hunt, Hogan's Alley, and Wild Gunman. These are great games and some of my favorites on the Famicom.
---
November 1, 2019 - Manga: Nichijou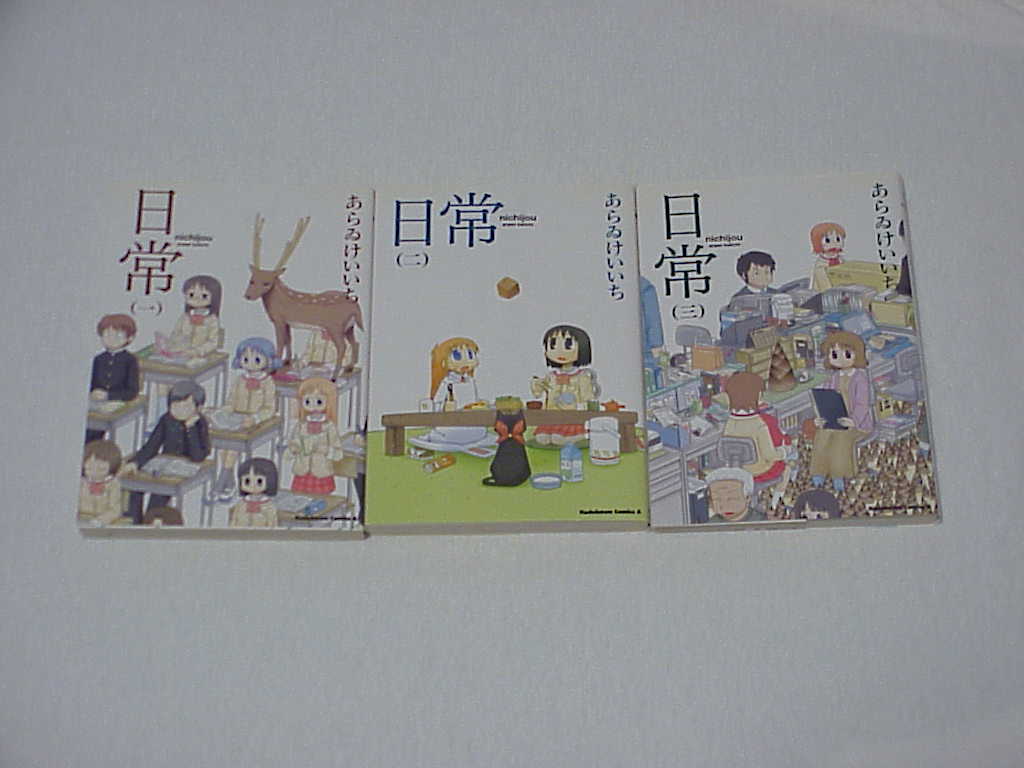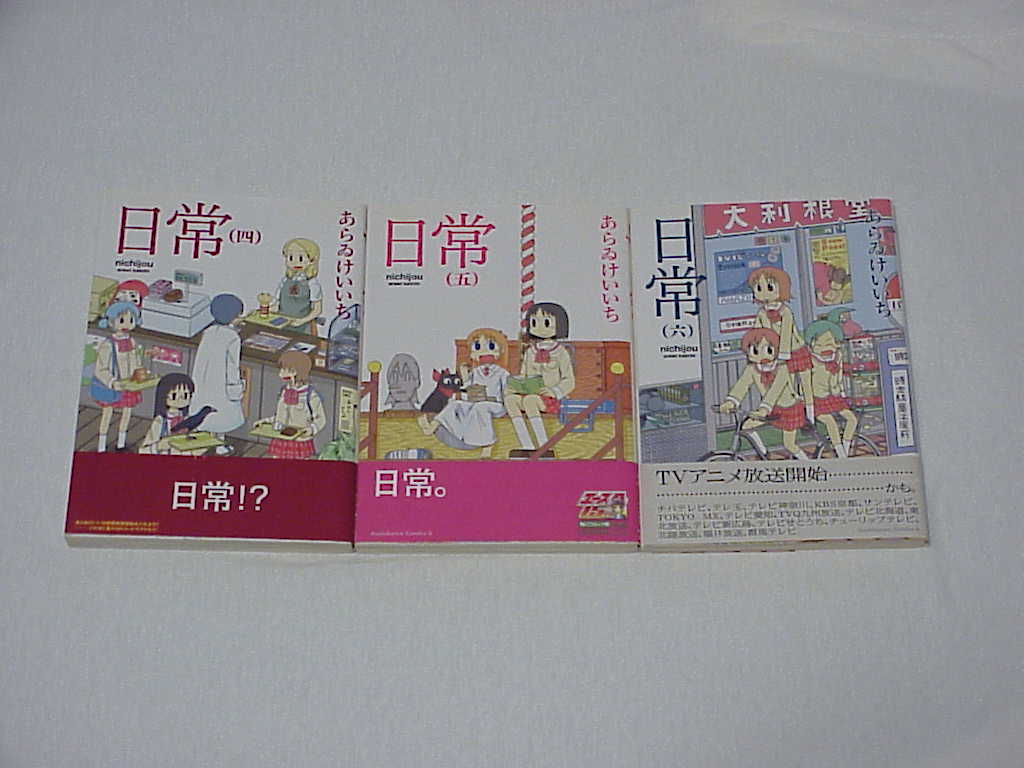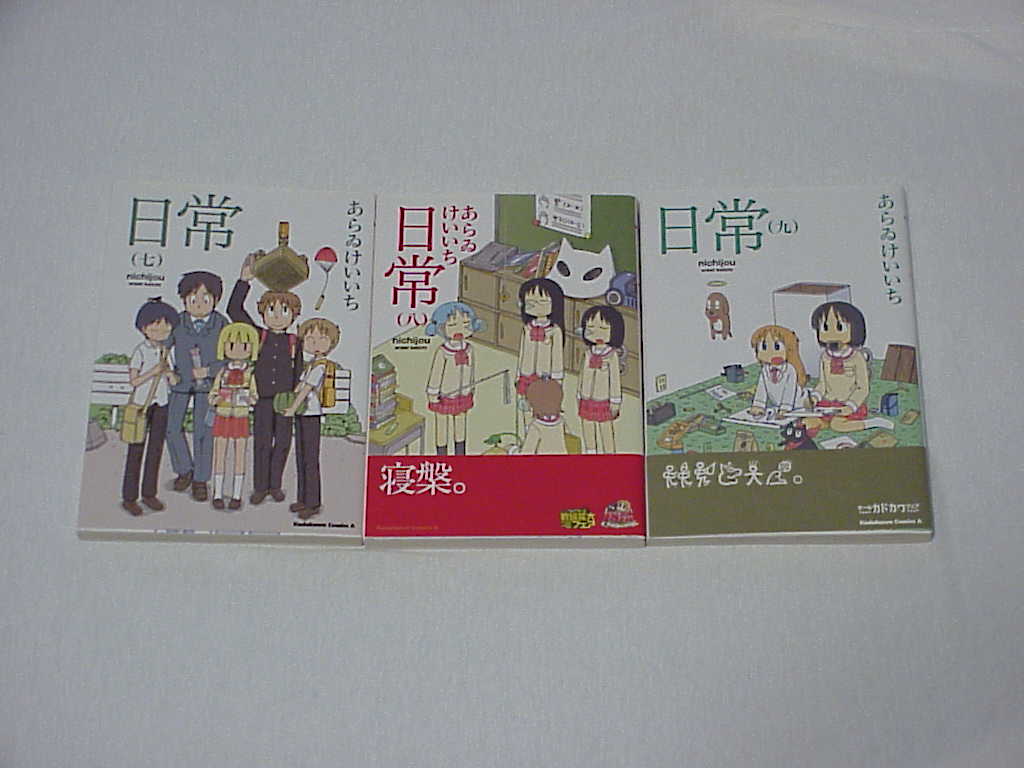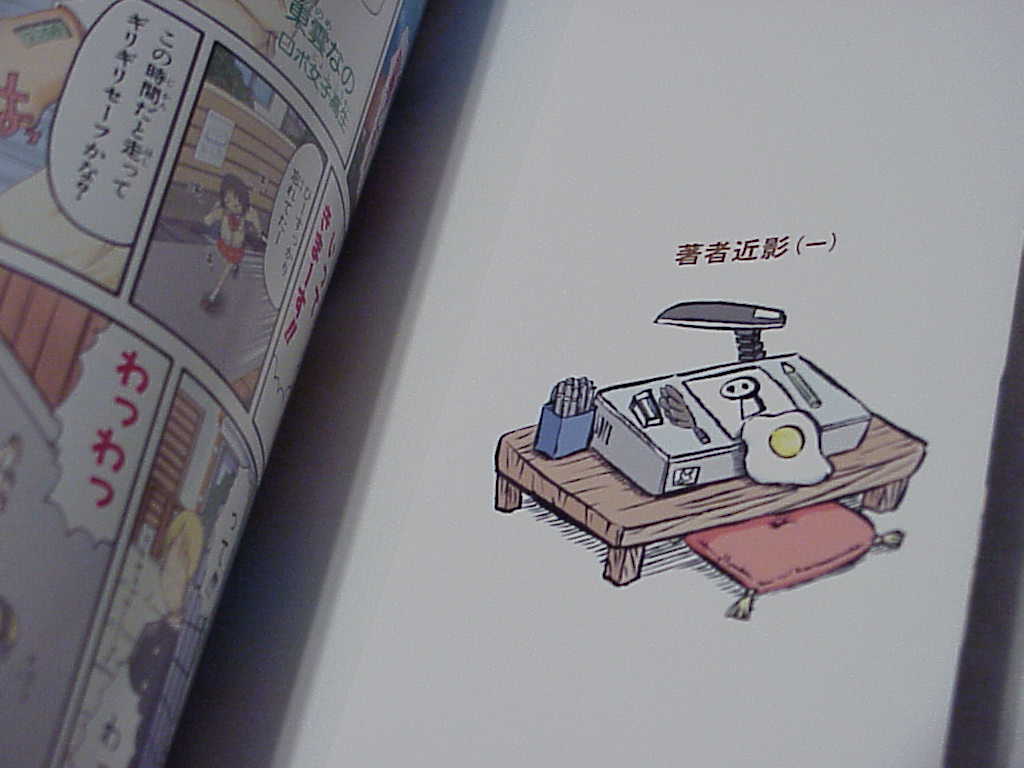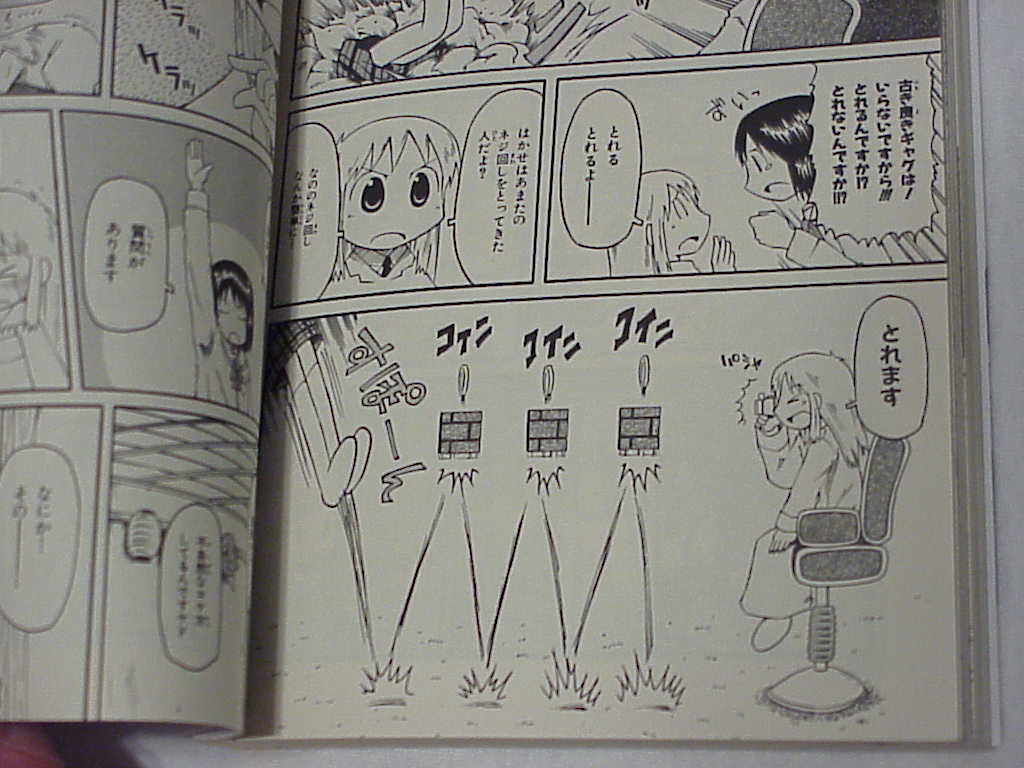 The Nichijou (日常) manga started in 2006 and I have 9 of the 10 volumes released. The 2011 anime series is my favorite anime.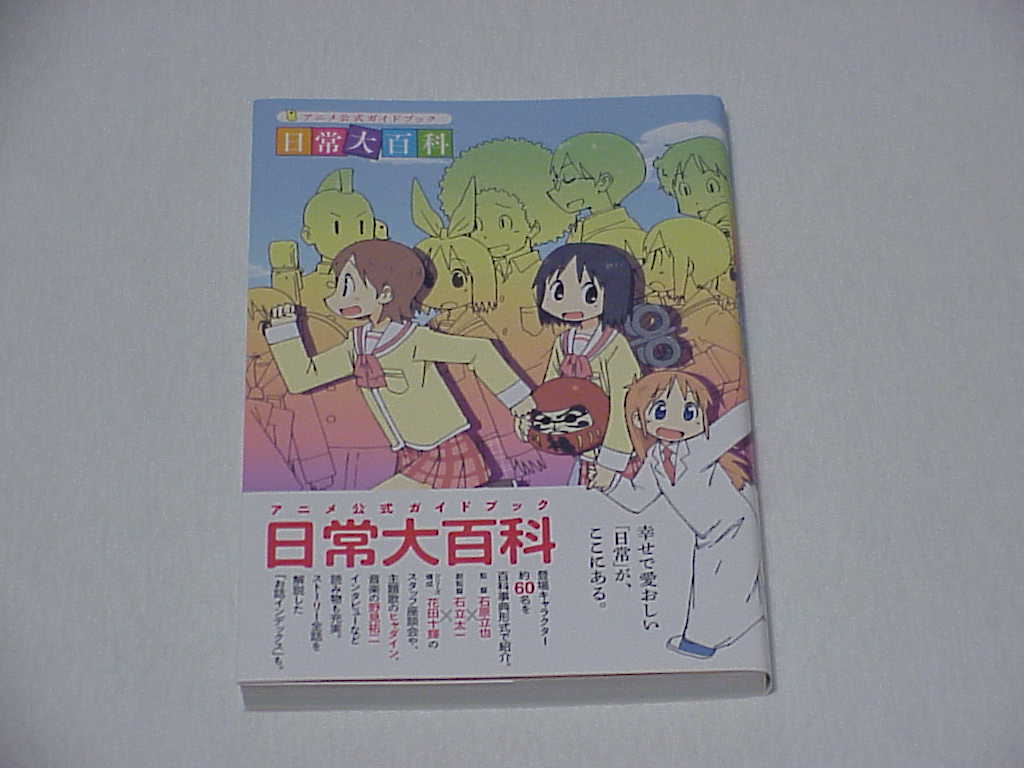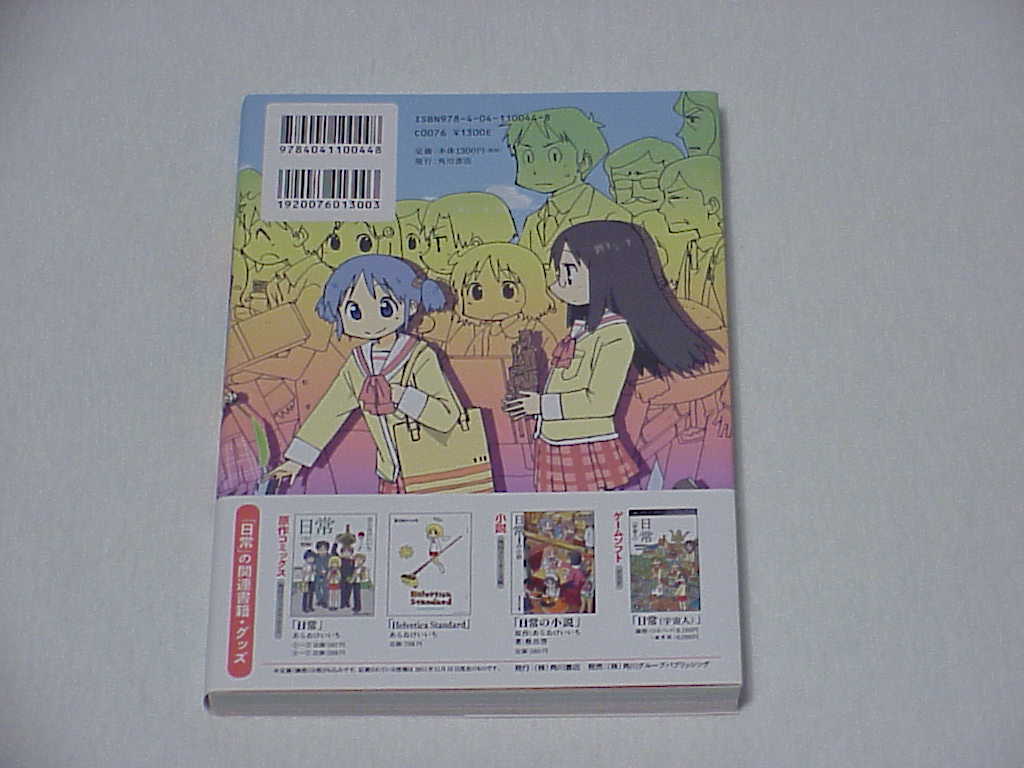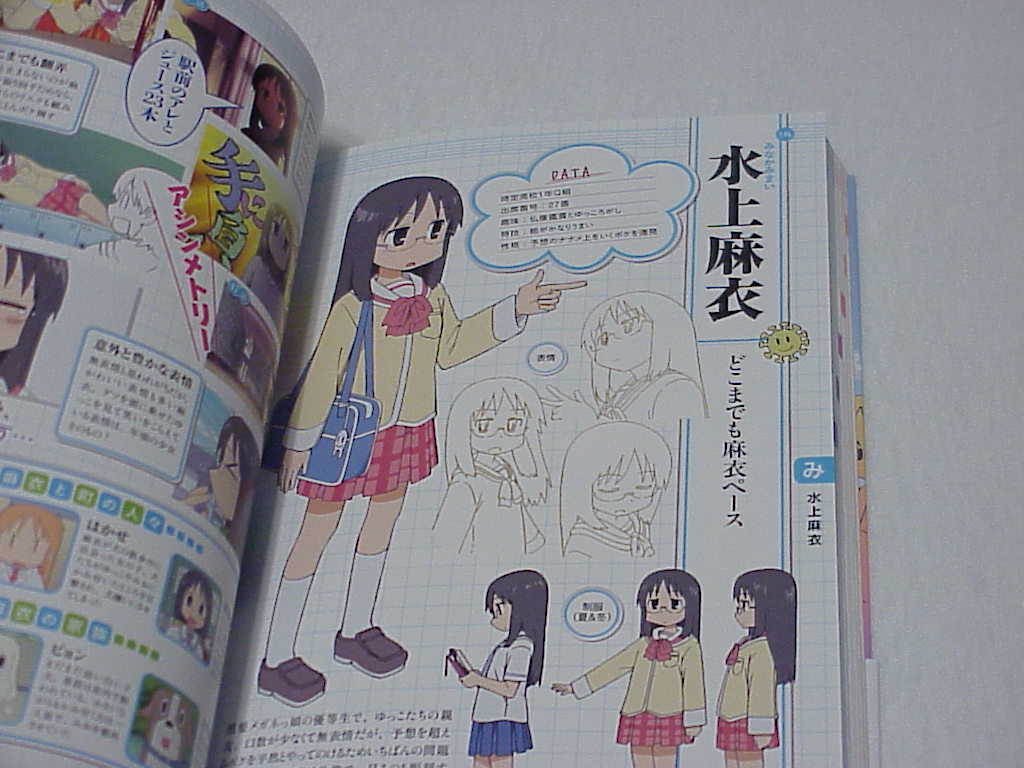 I also have the anime guide book.
---
October 24, 2019 - Sony Mavica MVC-FD91 Photos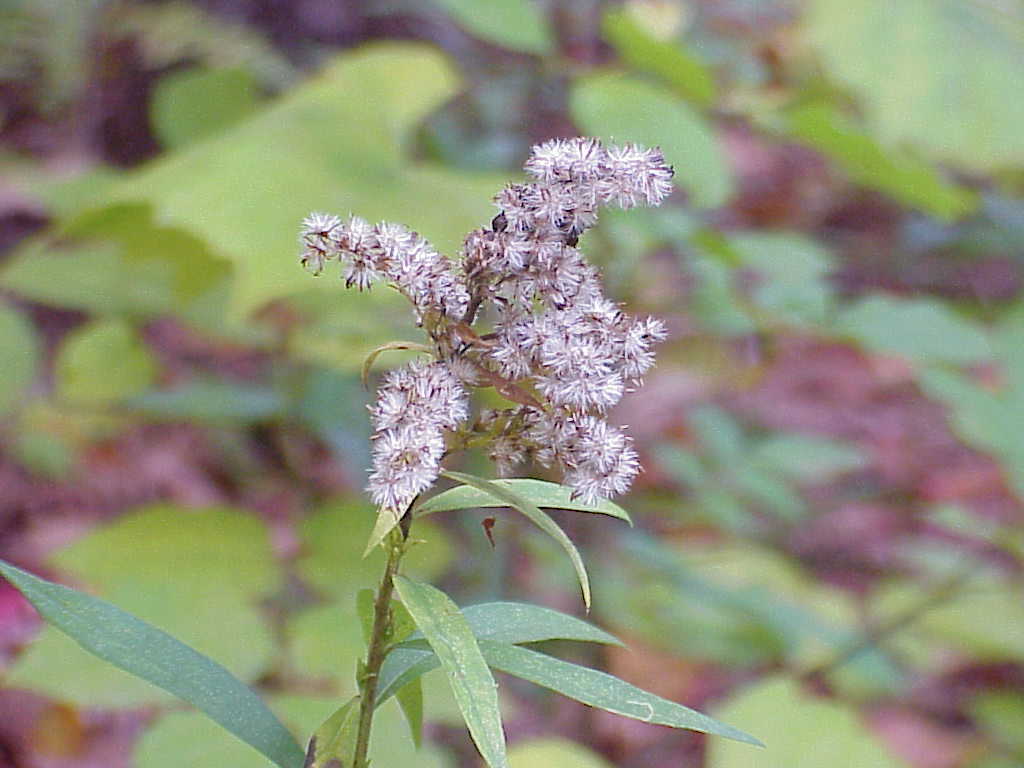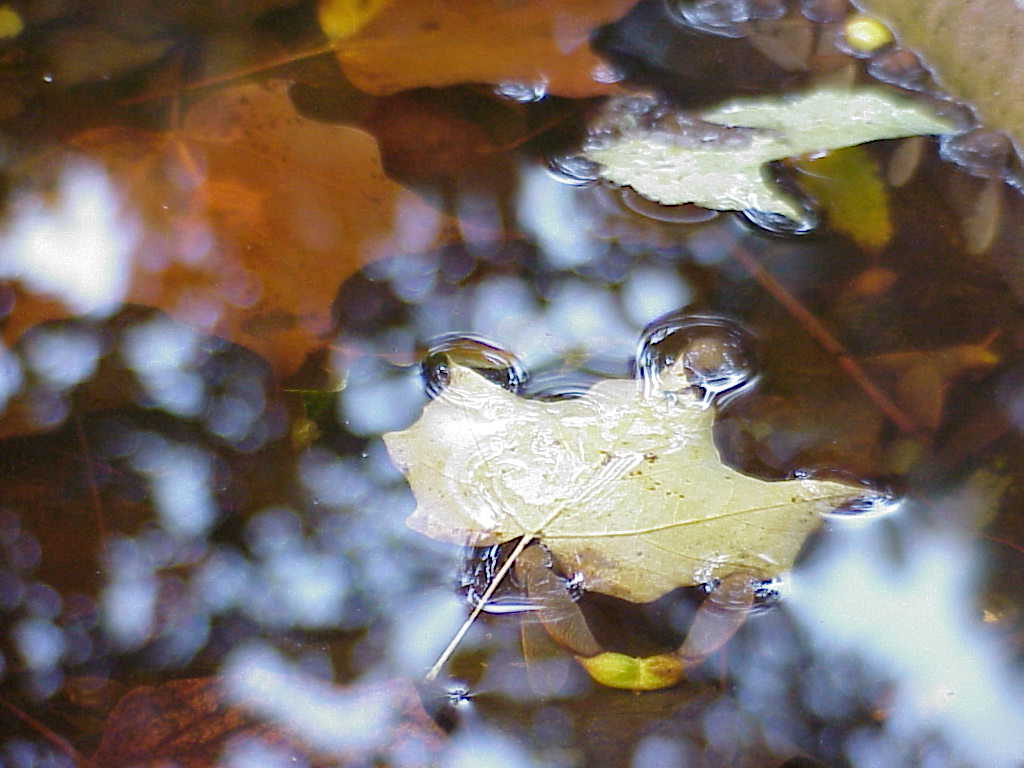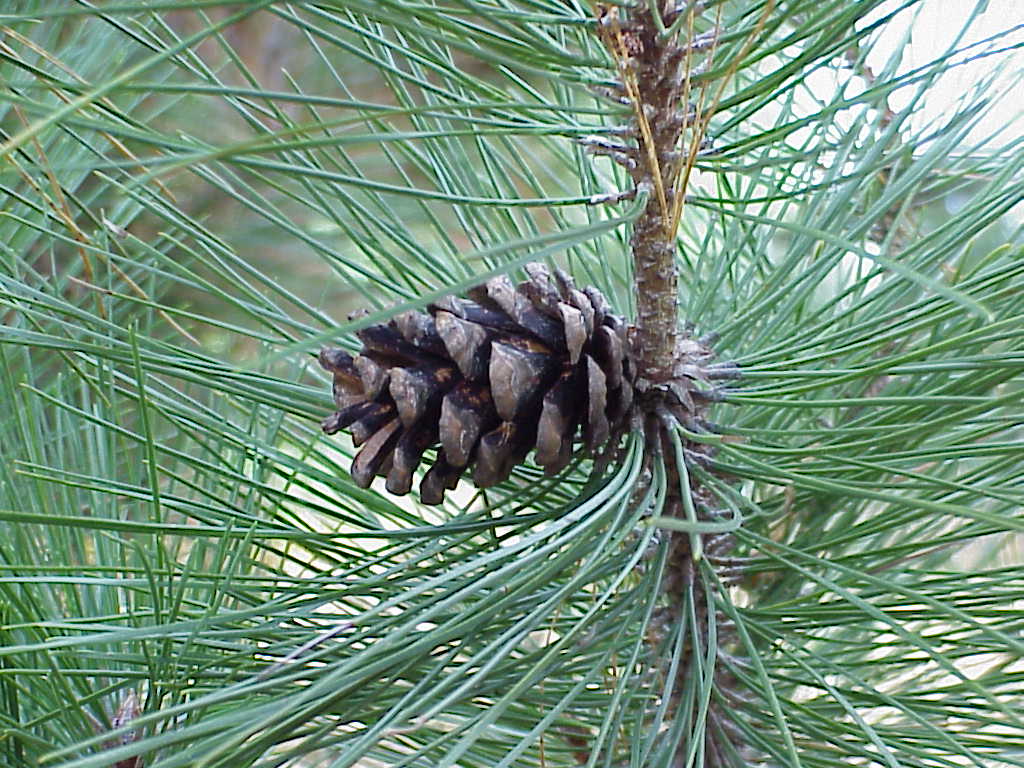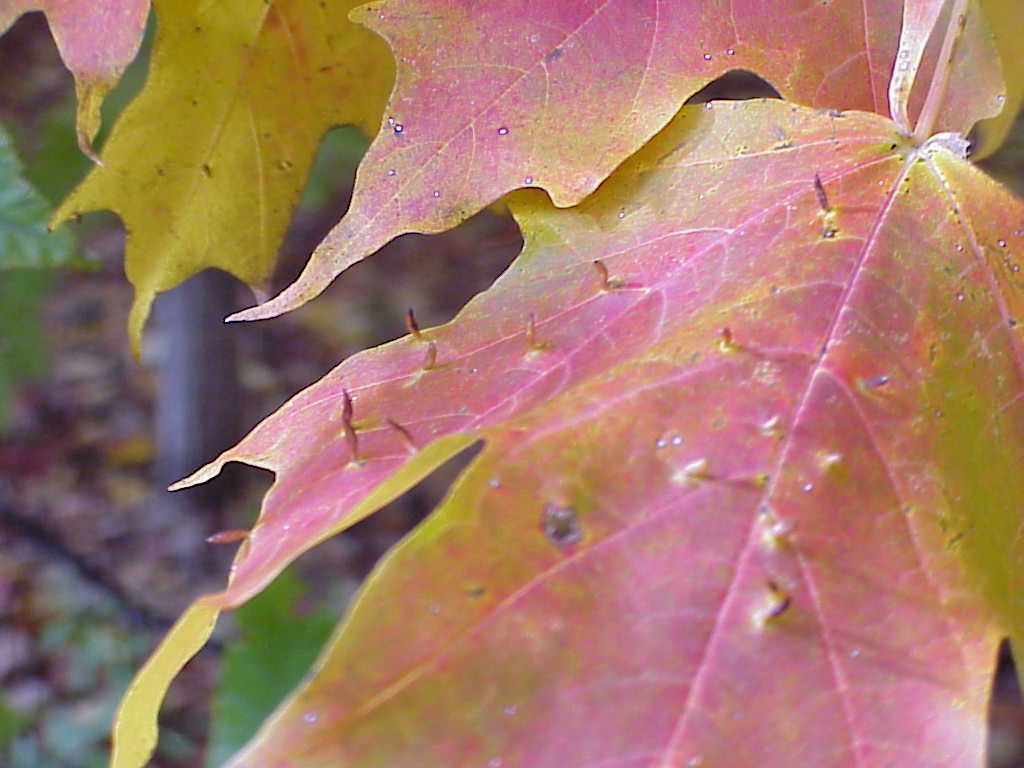 ---
October 17, 2019 - D-tecnoLife, CHANCE!, just Melody, and Timeless by UVERworld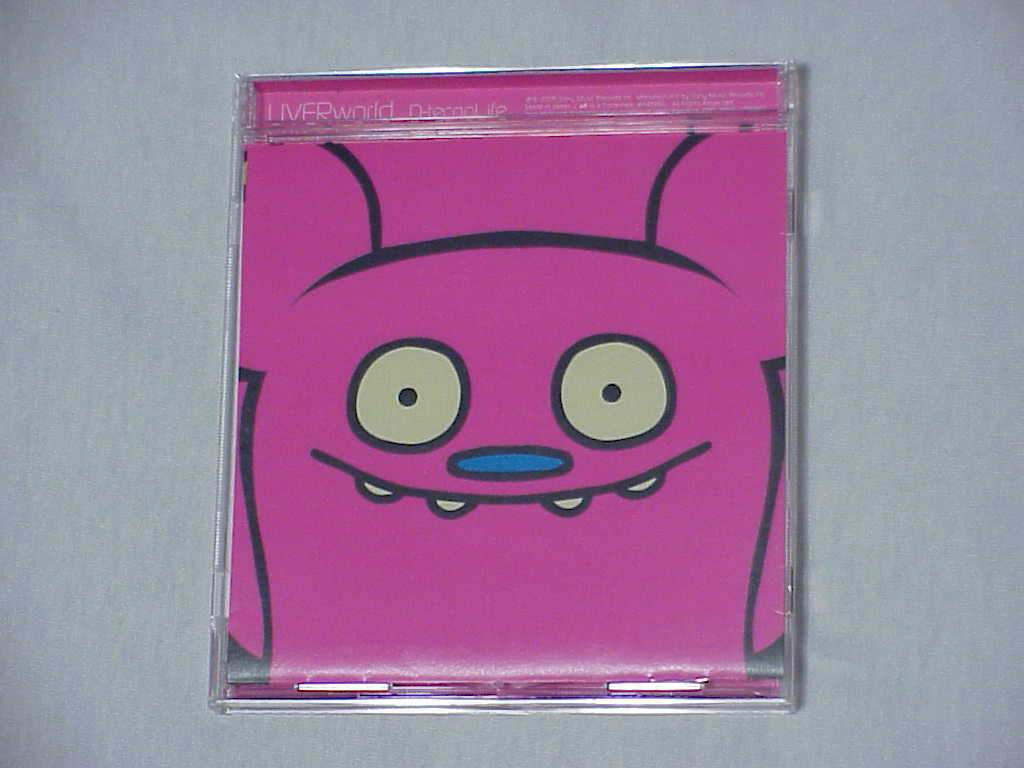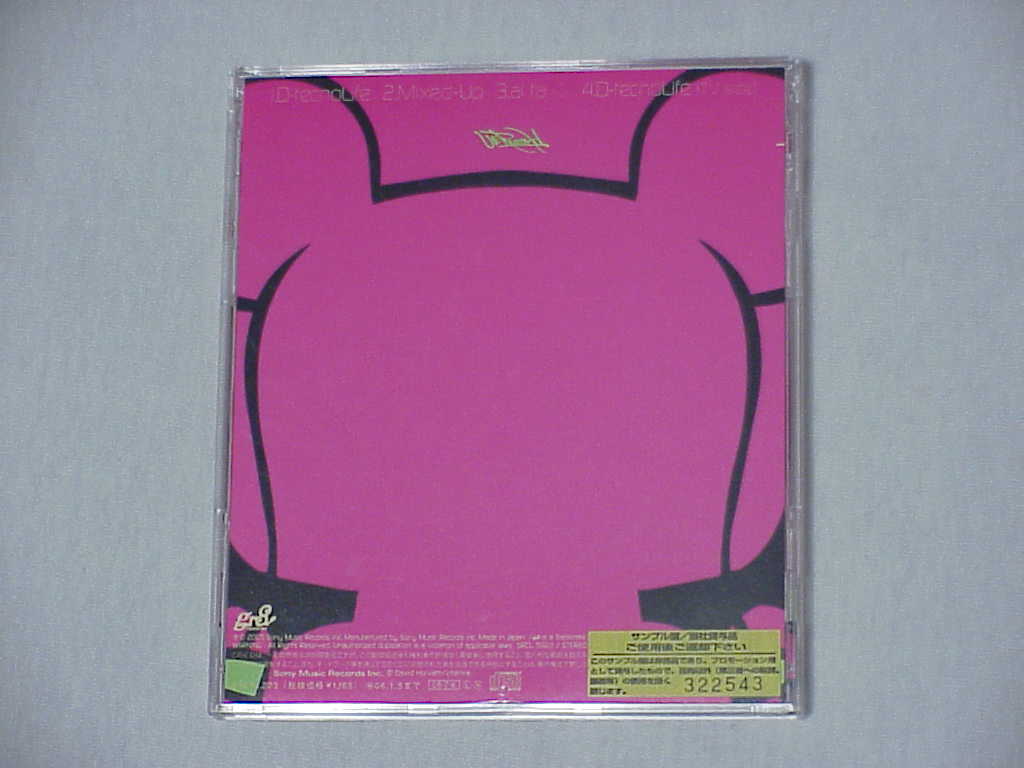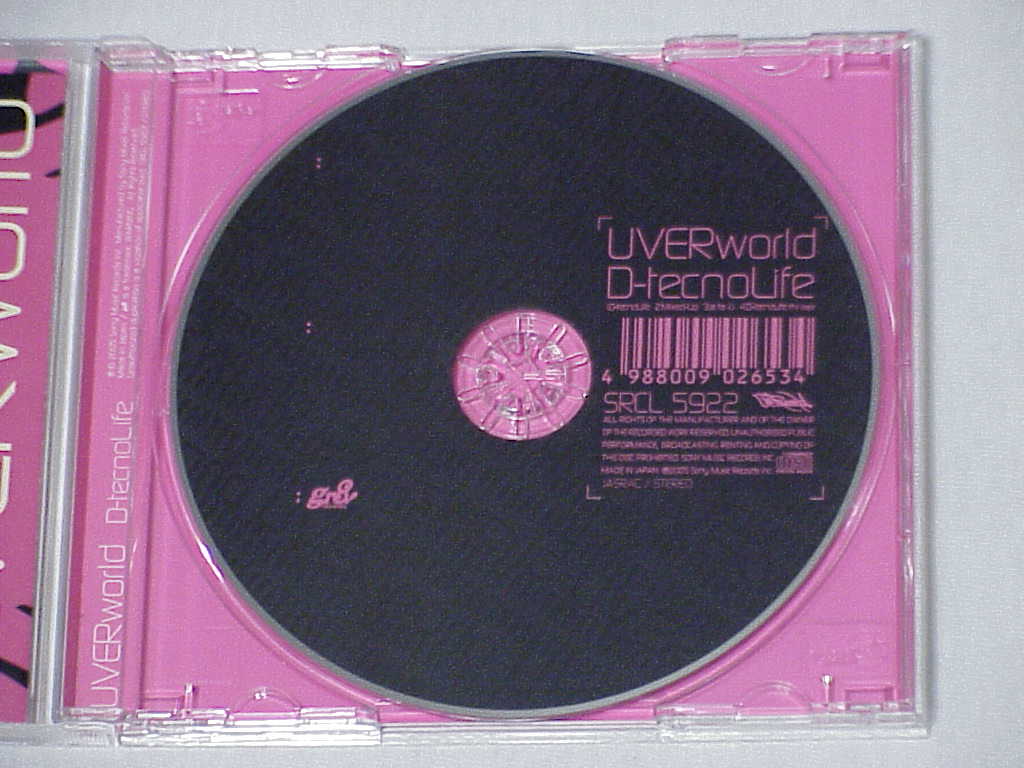 This is UVERworld's first single titled "D-tecnoLife" released on July 6, 2005. D-tecnoLife was used as the second opening of the anime Bleach. UVERworld is a six member Japanese rock band and they are my favorite music artist.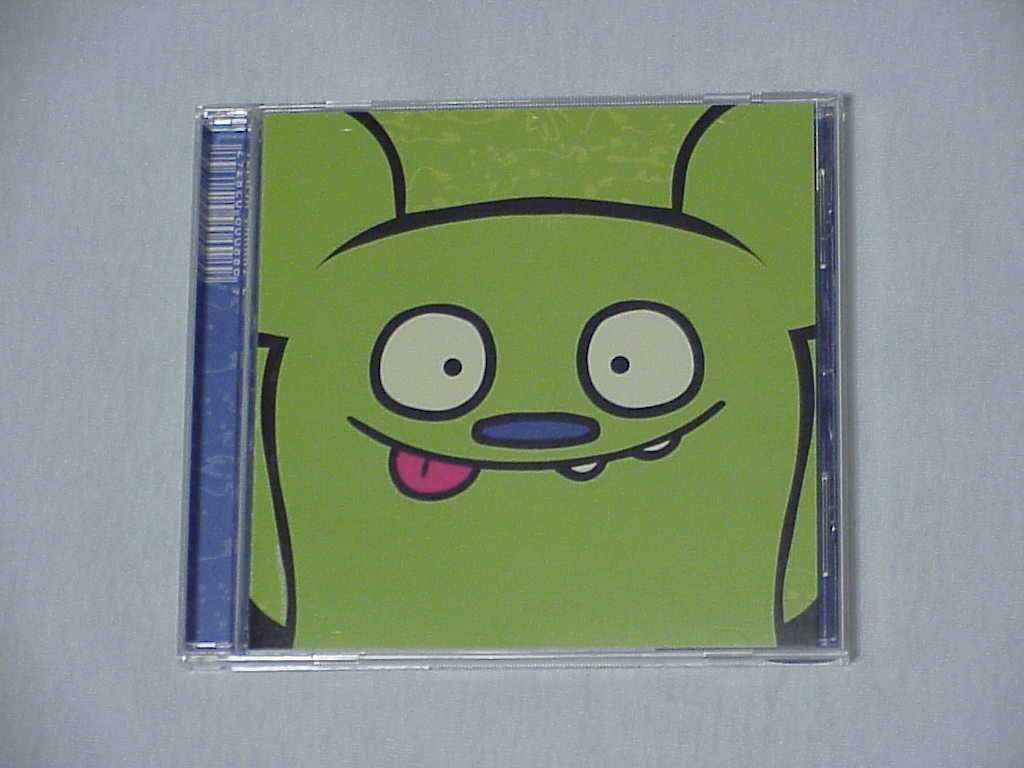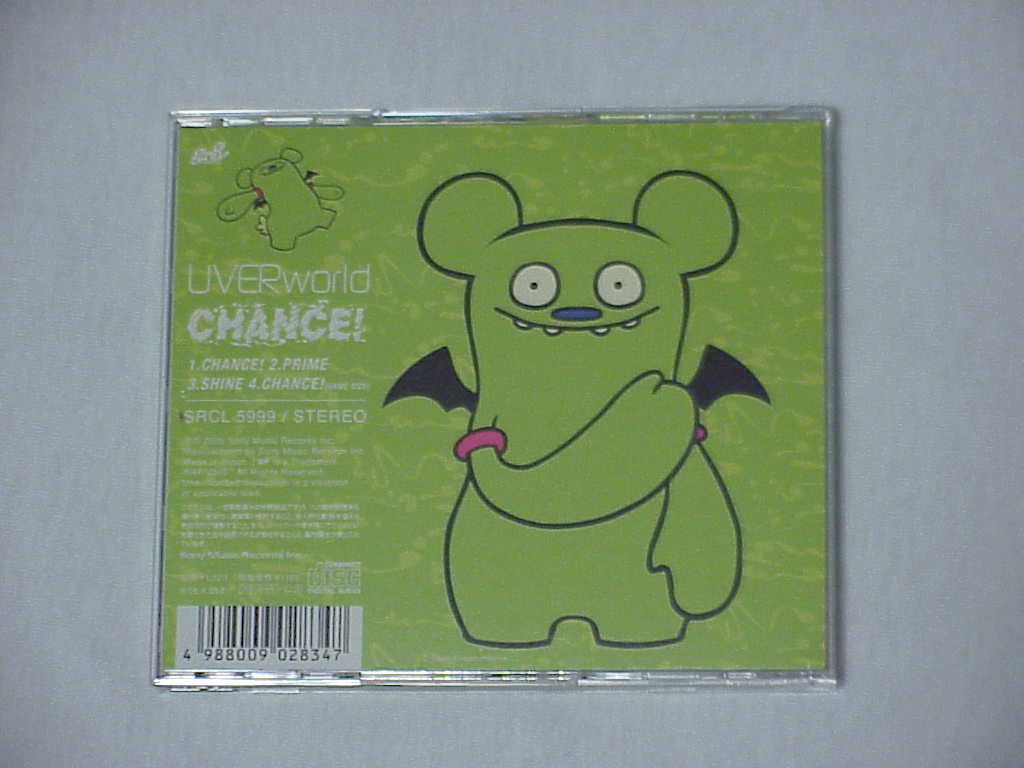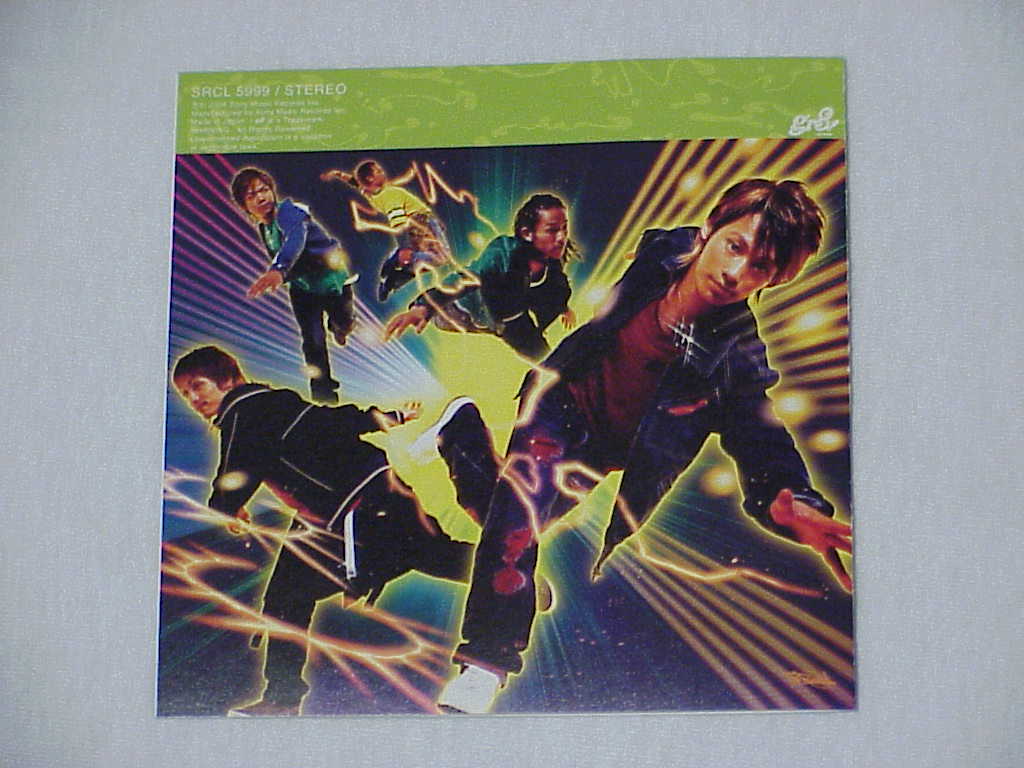 This is UVERworld's second single titled "CHANCE!" released on October 26, 2005.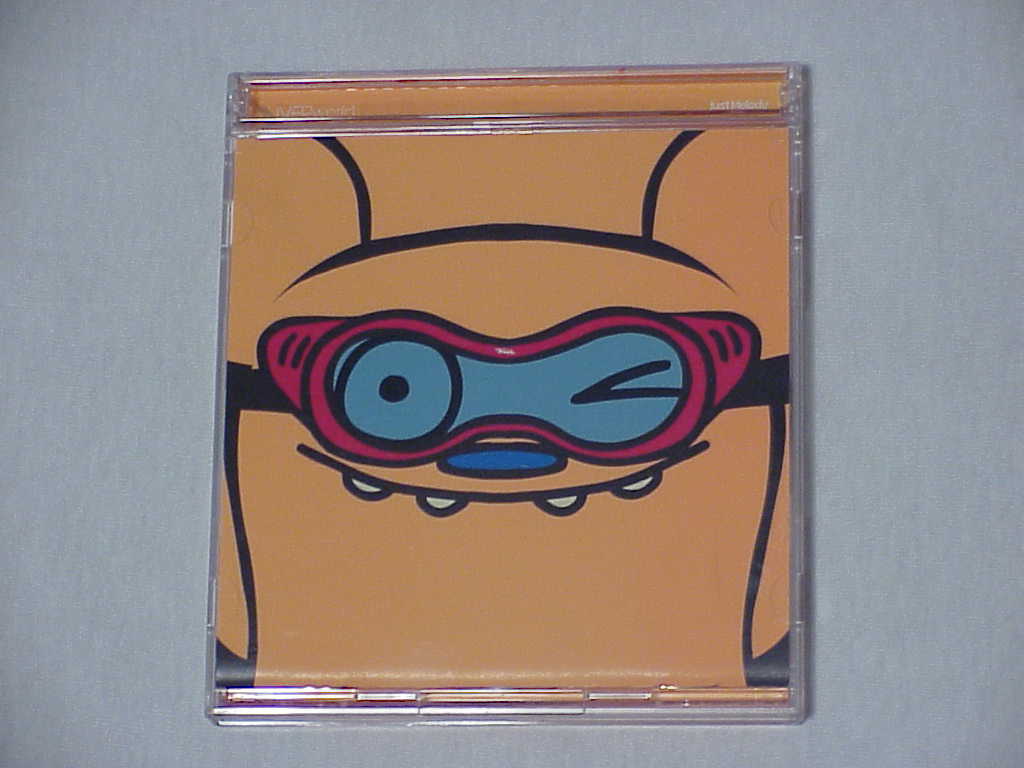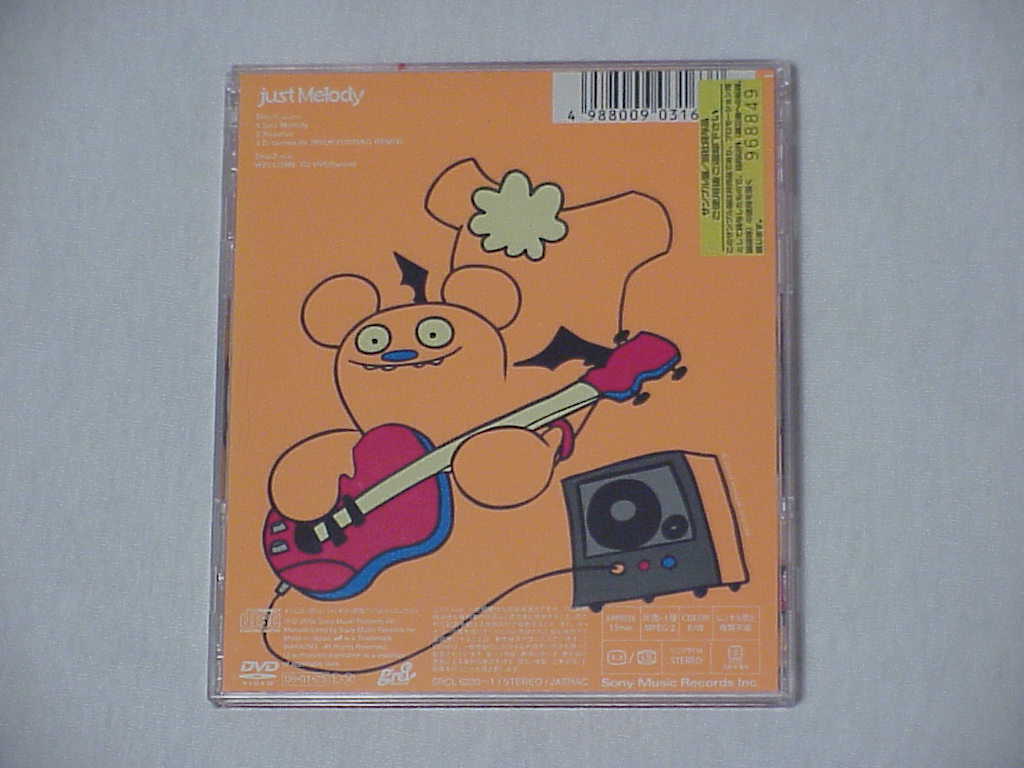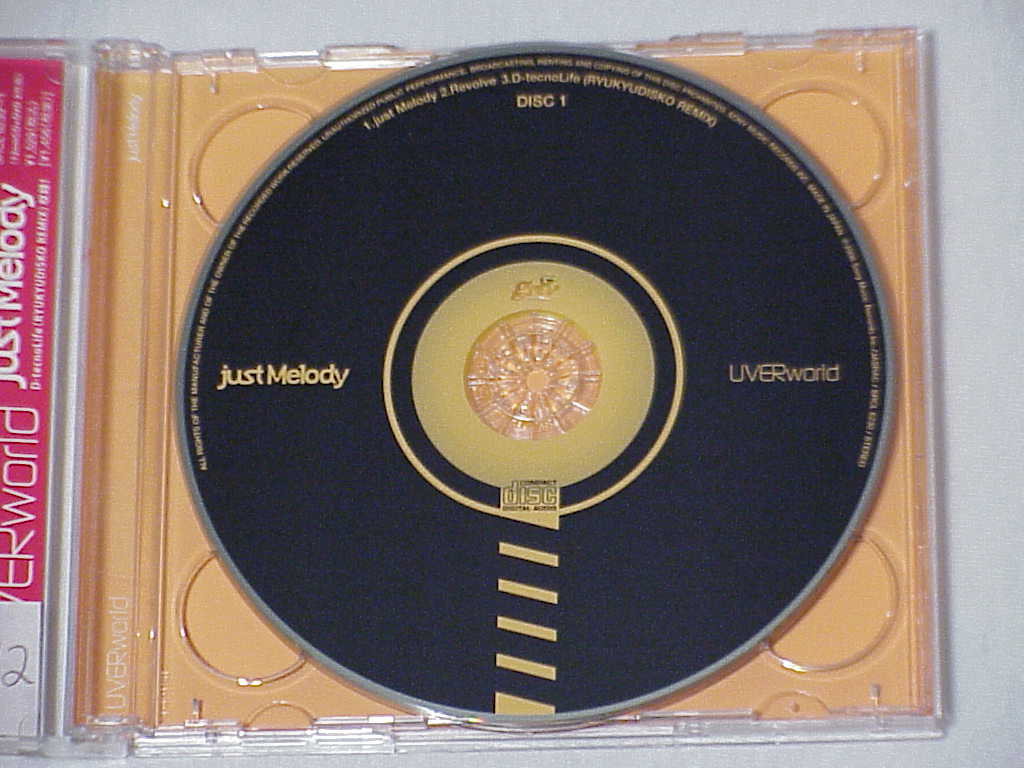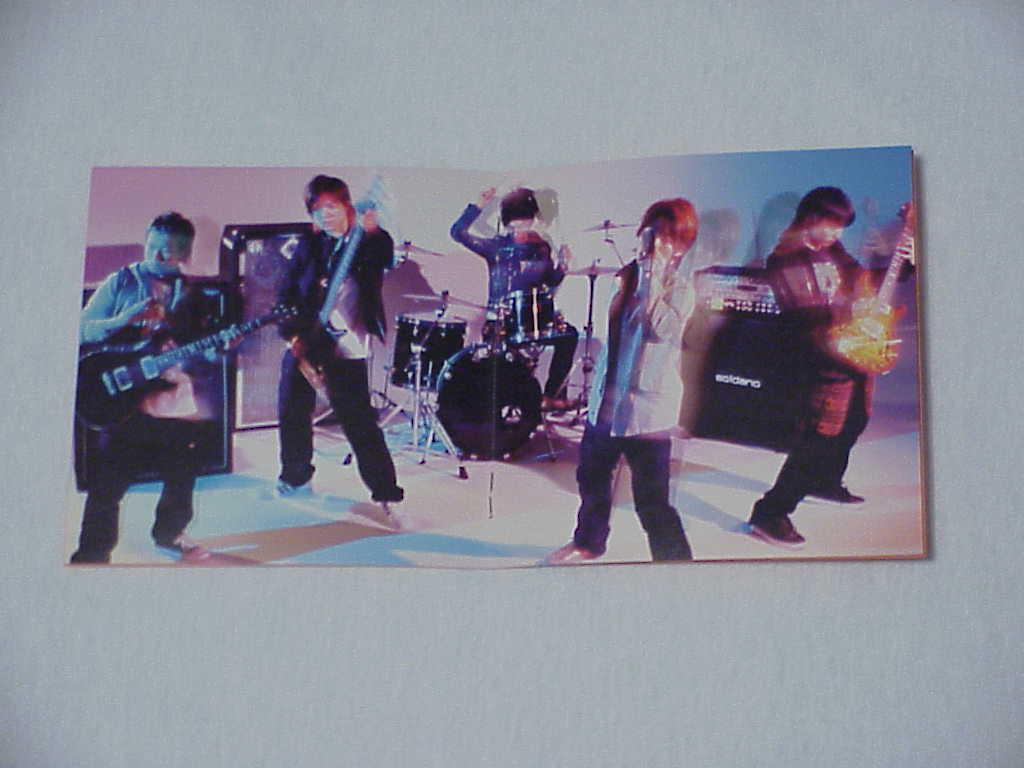 This is UVERworld's third single titled "just Melody" released on January 25, 2006. This single contains a DVD with a little video about the band.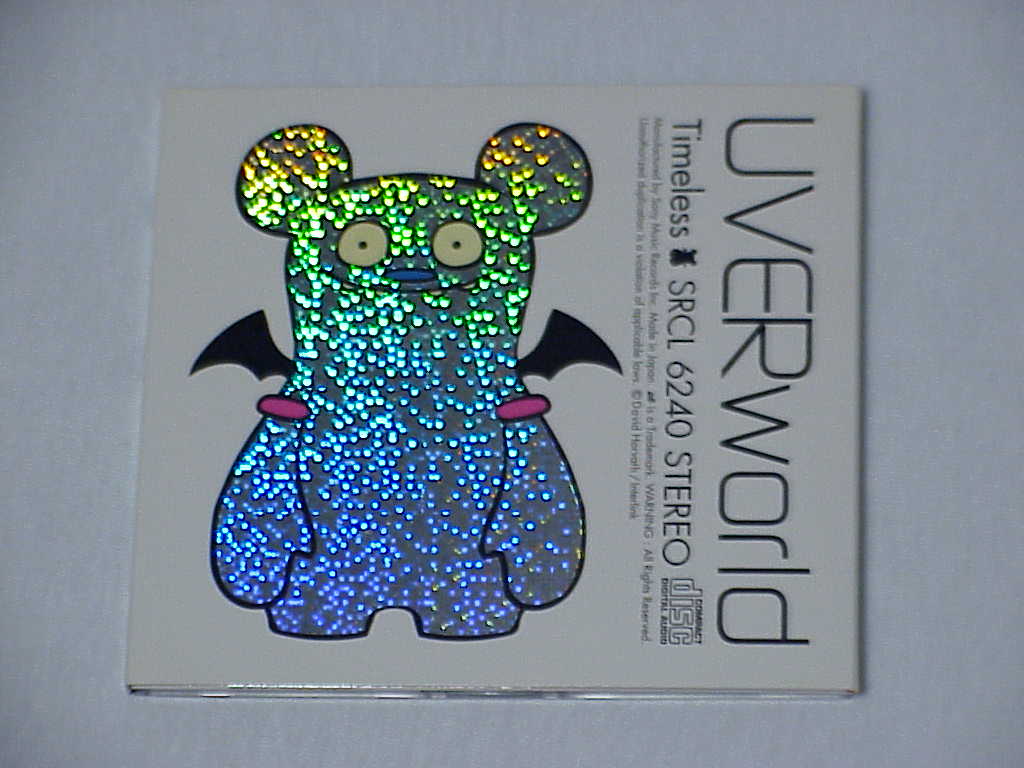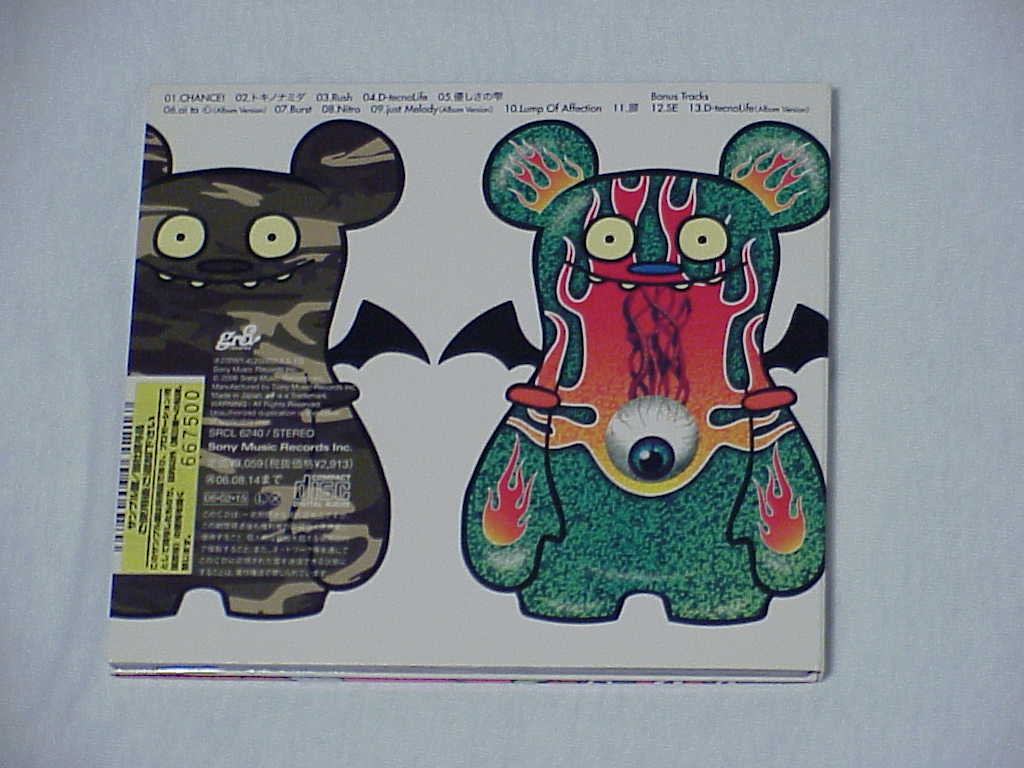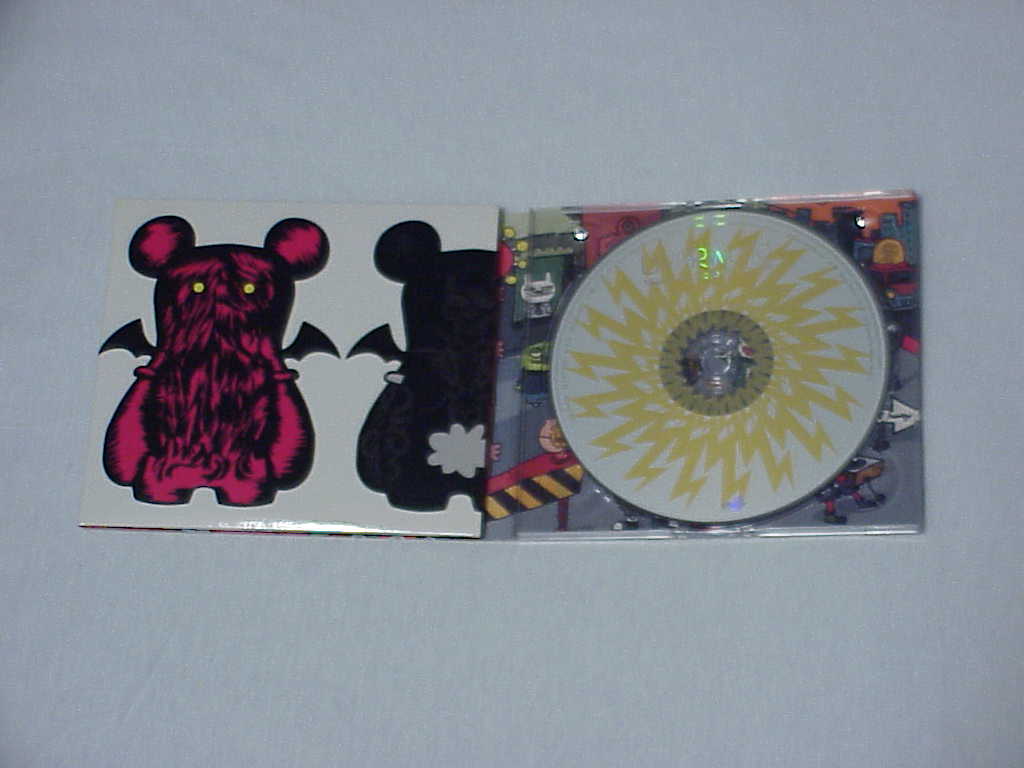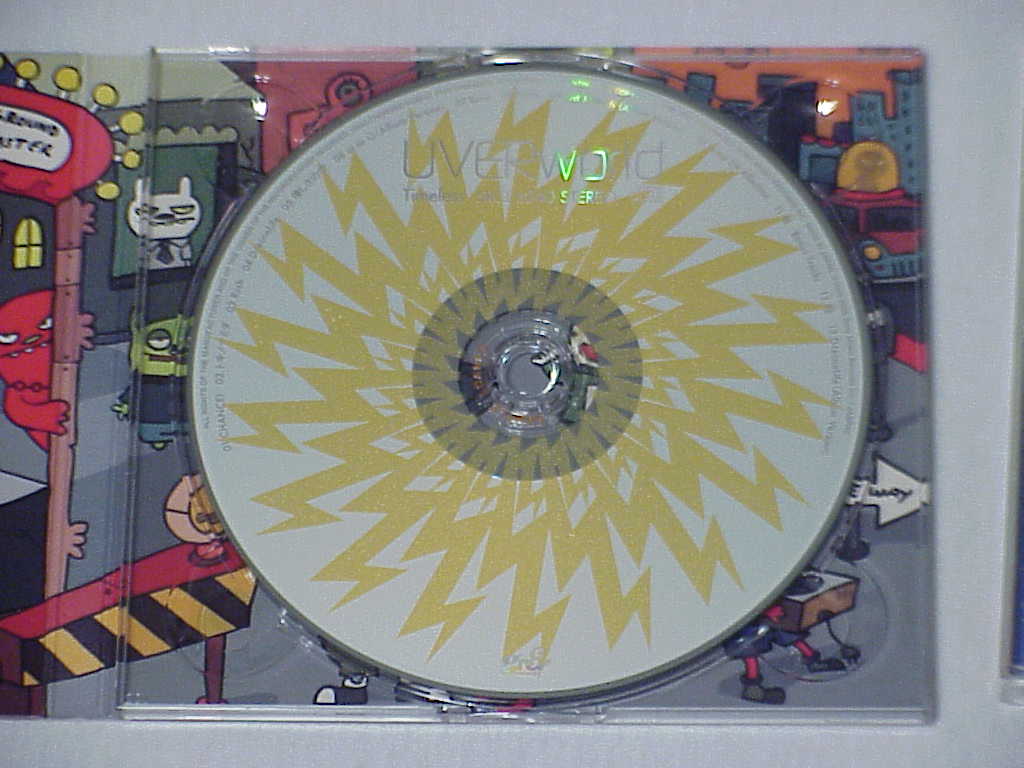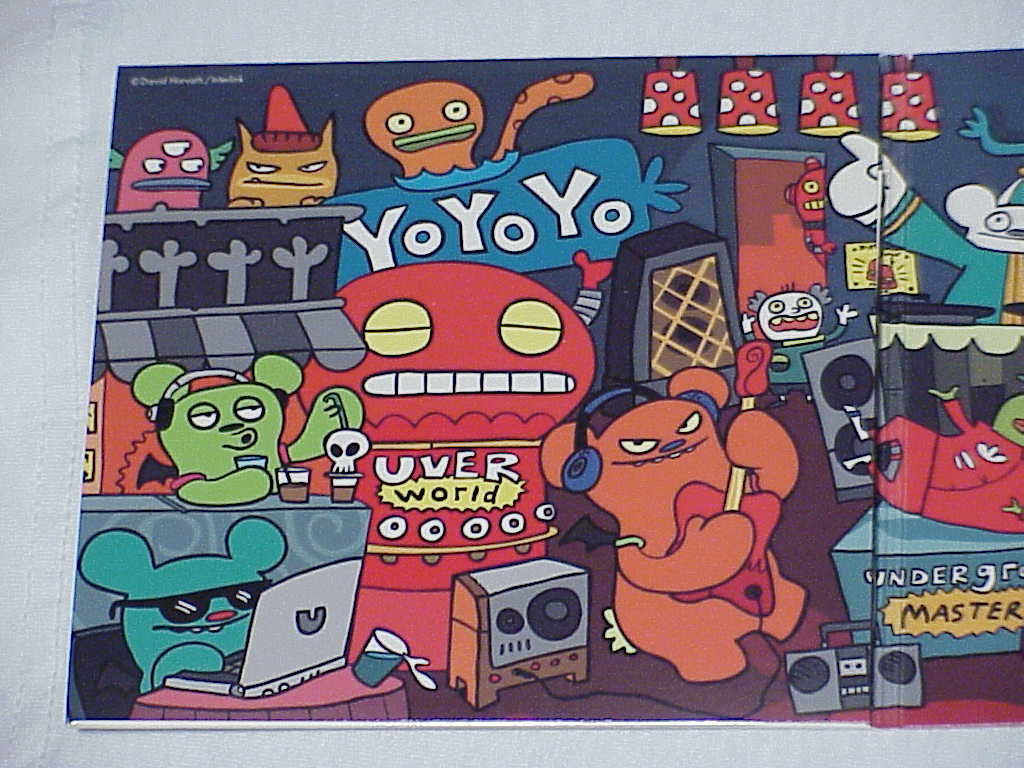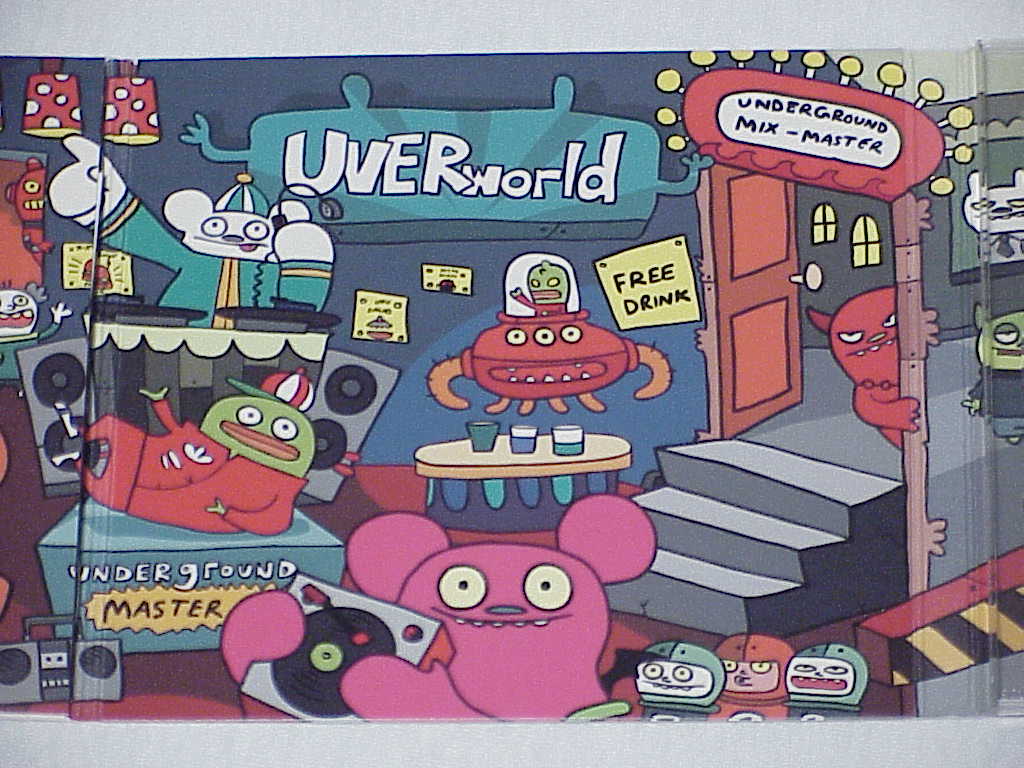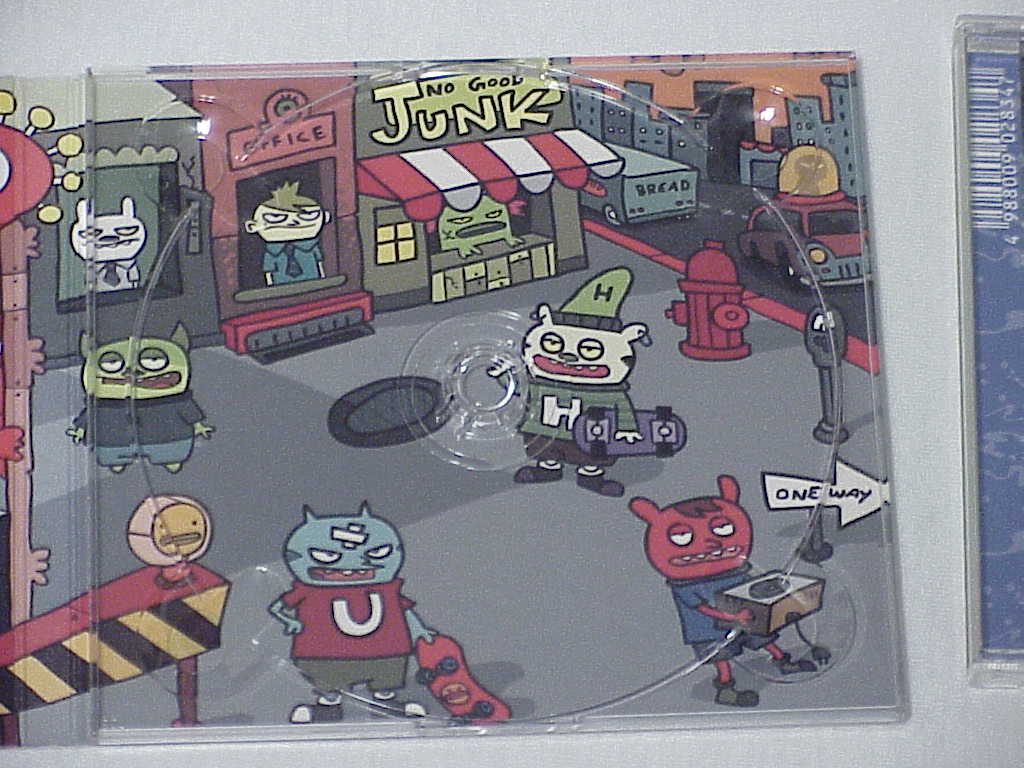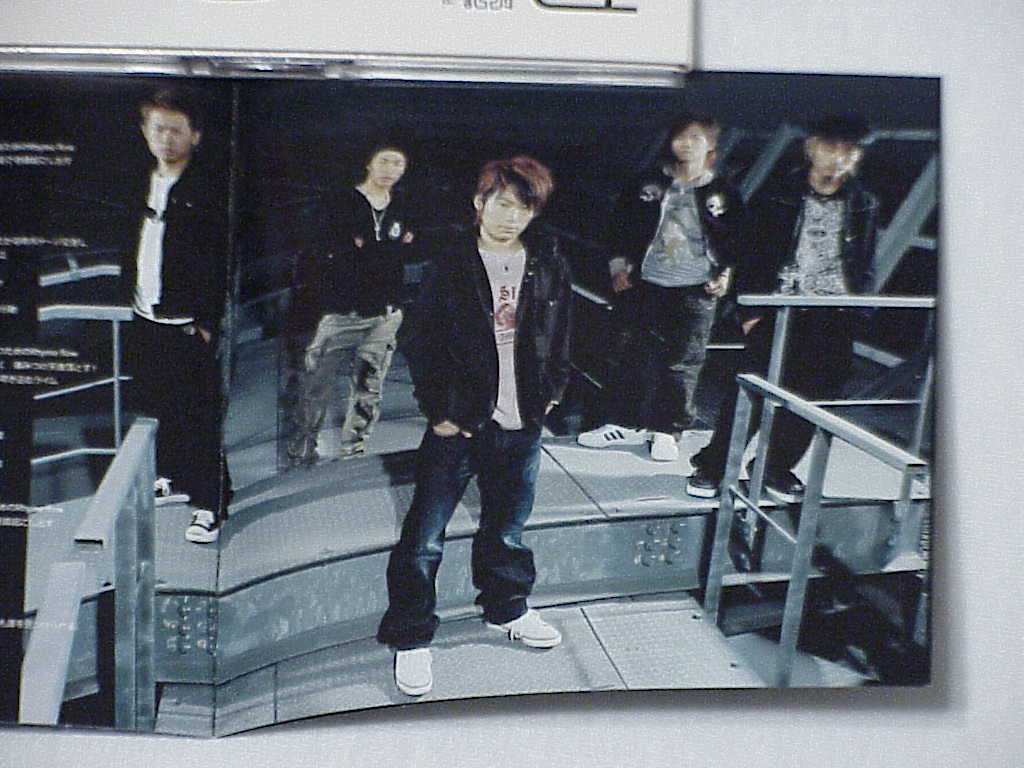 This is UVERworld's first album titled "Timeless" released on February 15, 2006. I consider this my favorite album. This album has really cool artwork by David Horvath in it. The character on all four covers was made by him and is called UVERchan.
---
October 2, 2019 - Pokemon Gold, Silver, and Crystal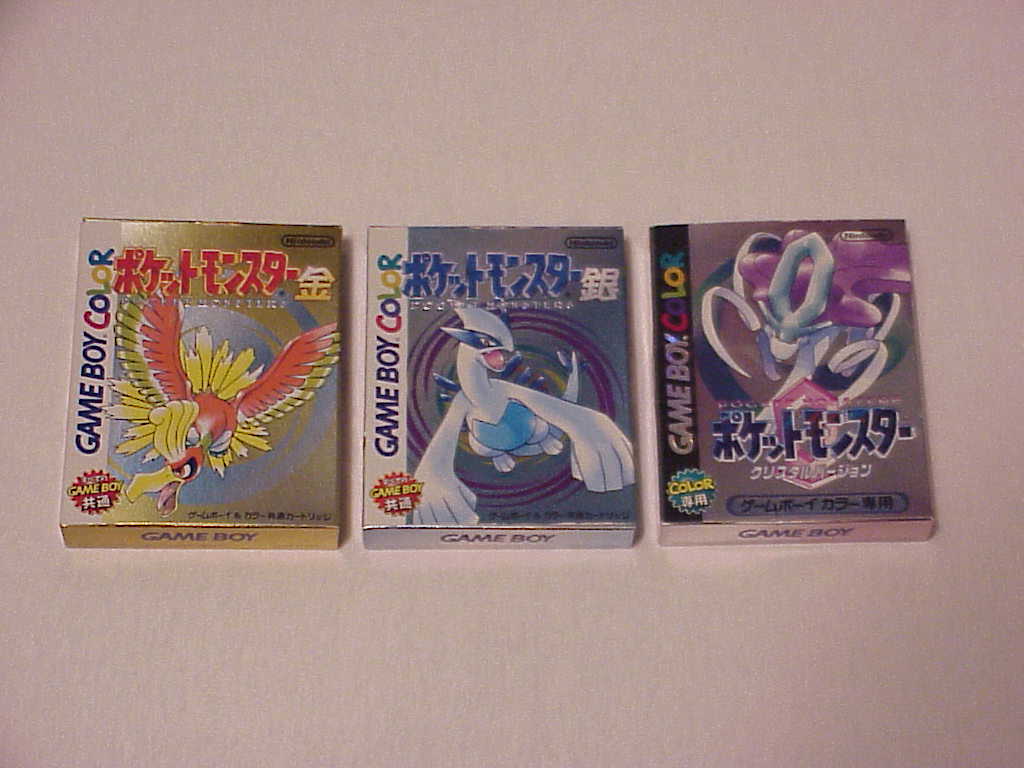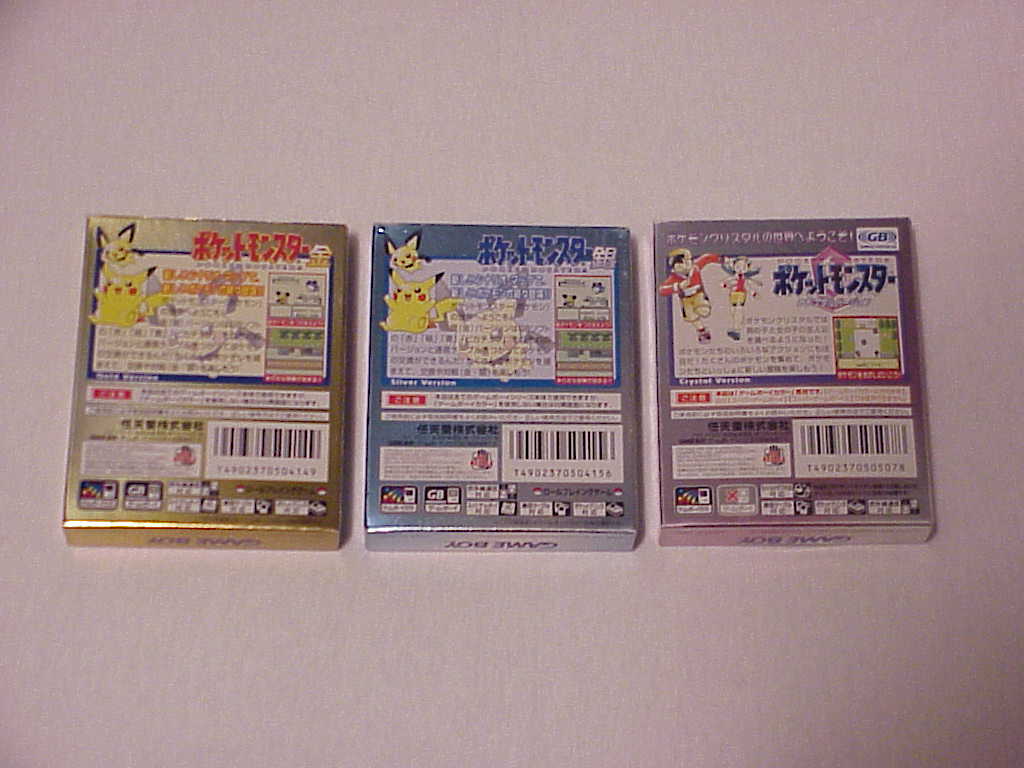 Pokemon Gold and Silver were released in 1999 for Game Boy Color with Game Boy compatibility. These games are the first of the second generation of the Pokémon series. I have them complete in box with manual and inserts.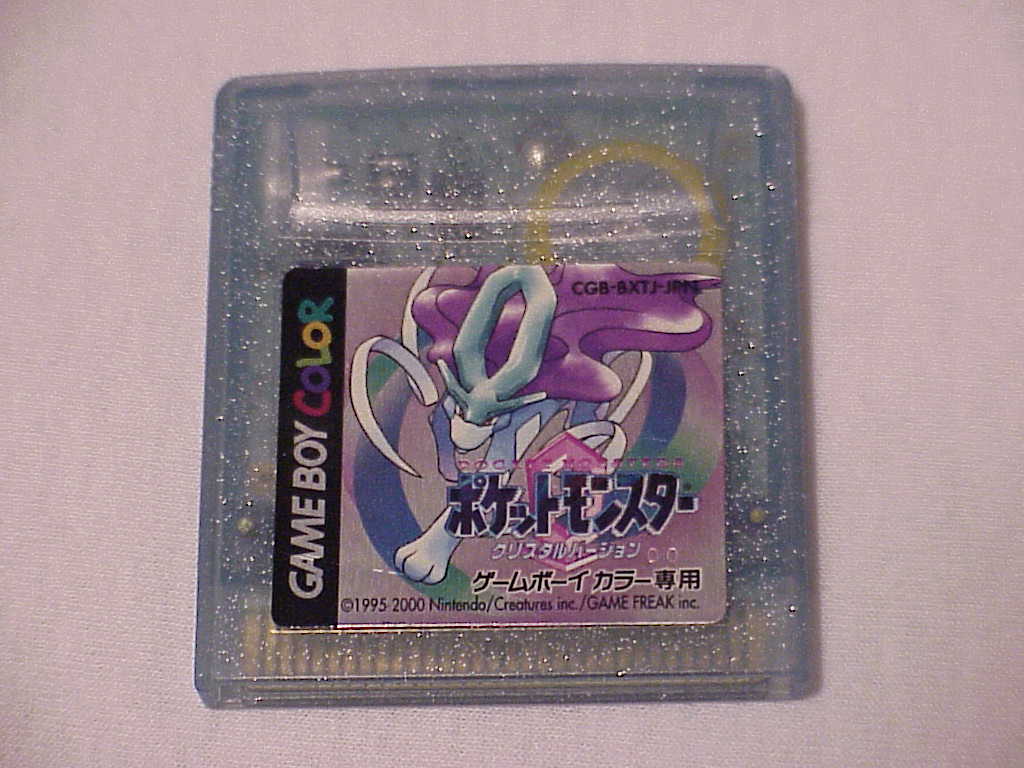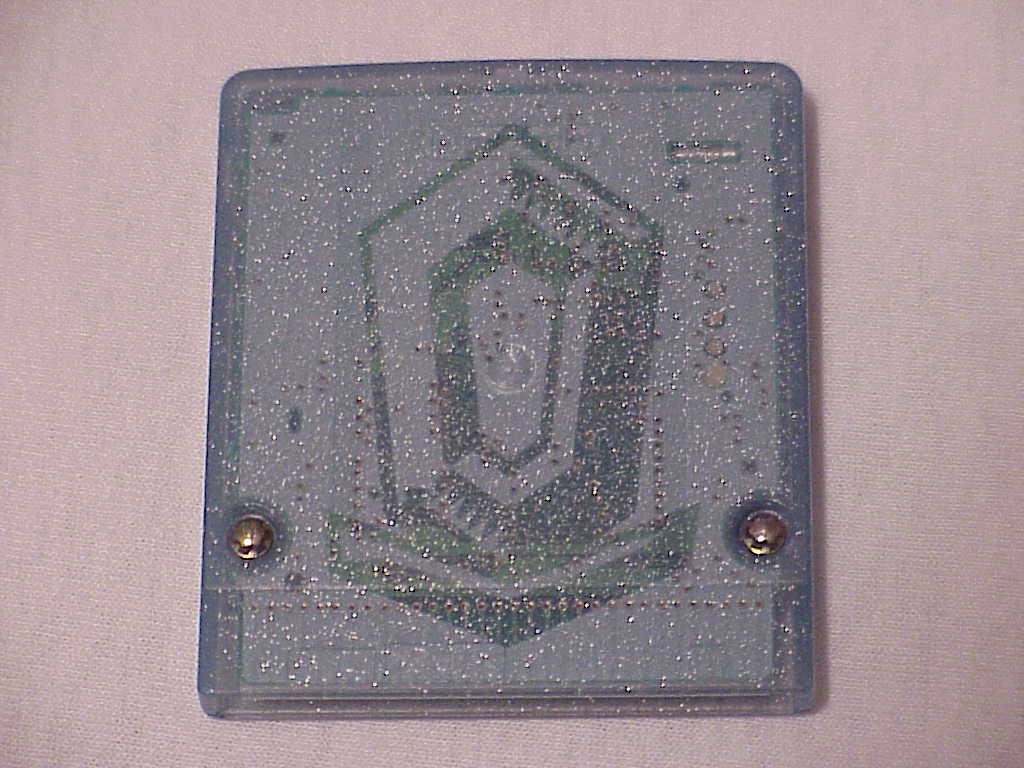 Pokemon Crystal was released in 2000 for Game Boy Color. I love the back of the Pokemon Crystal cartridge.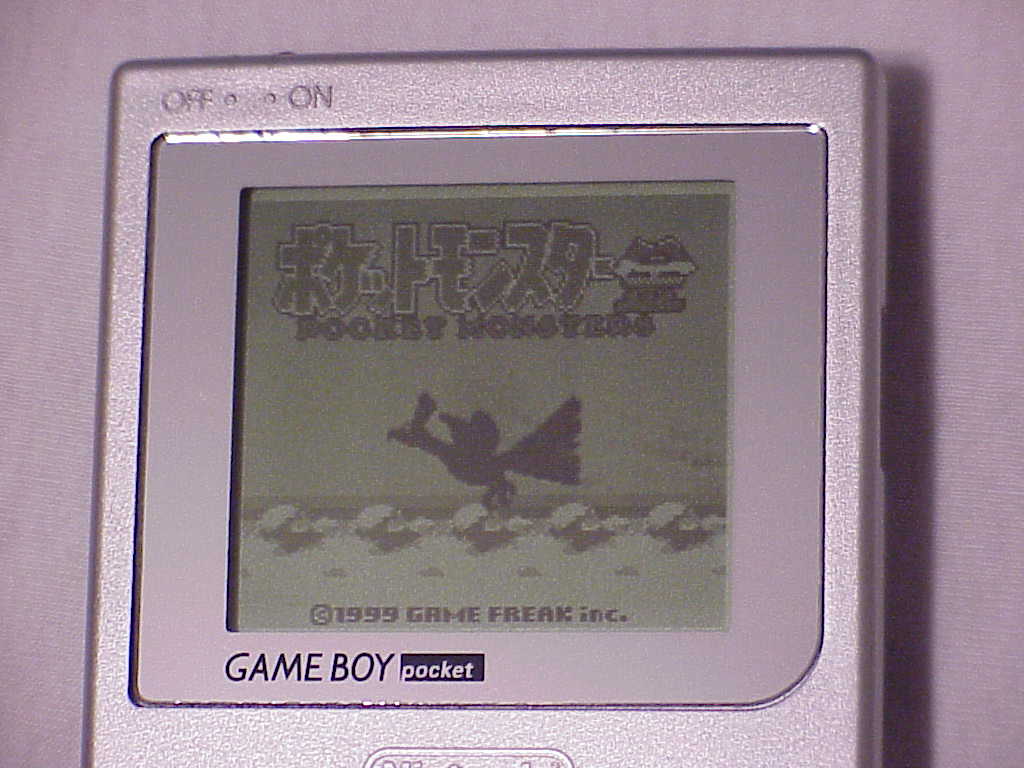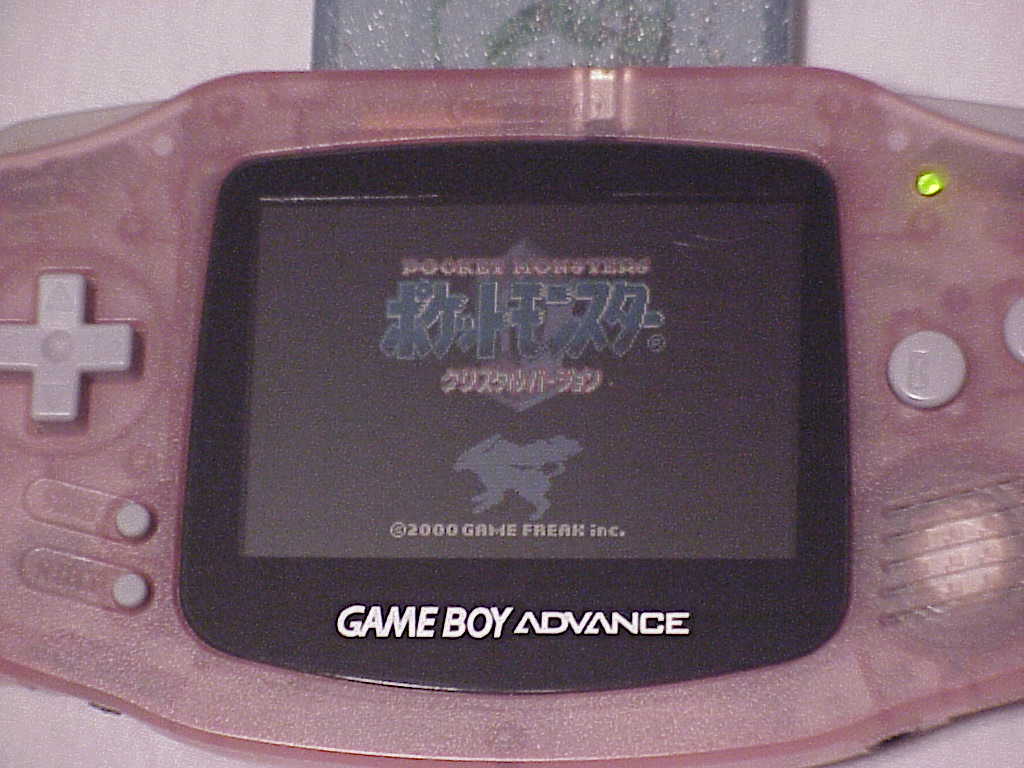 ---
September 22, 2019 - Pocket Bomberman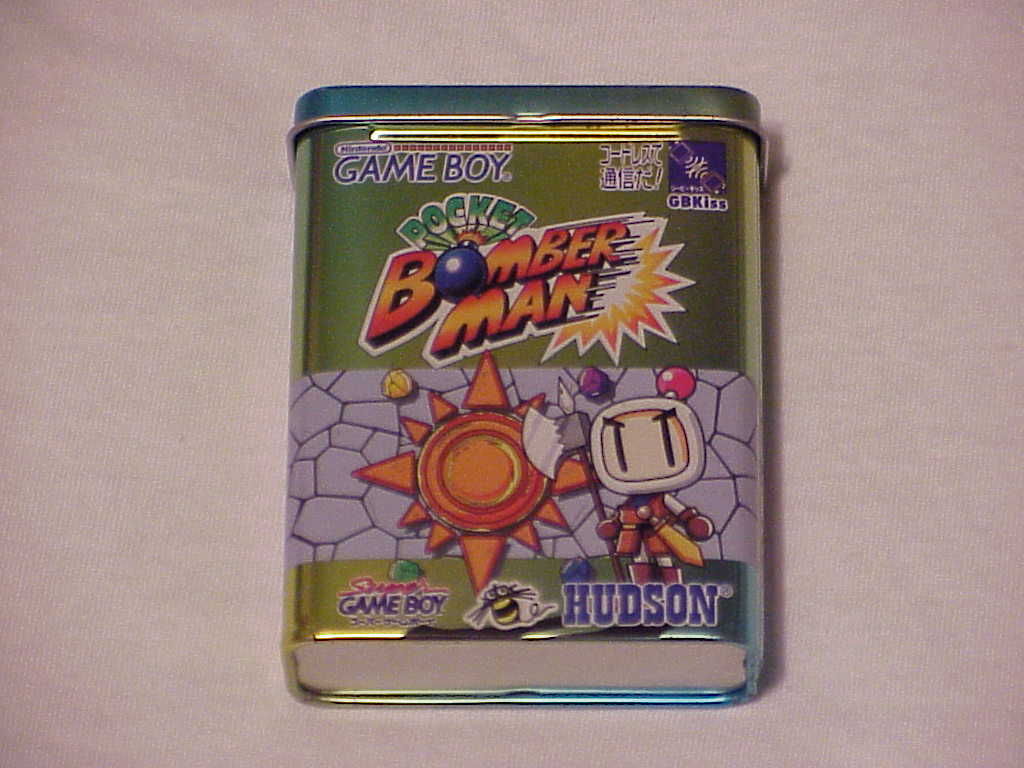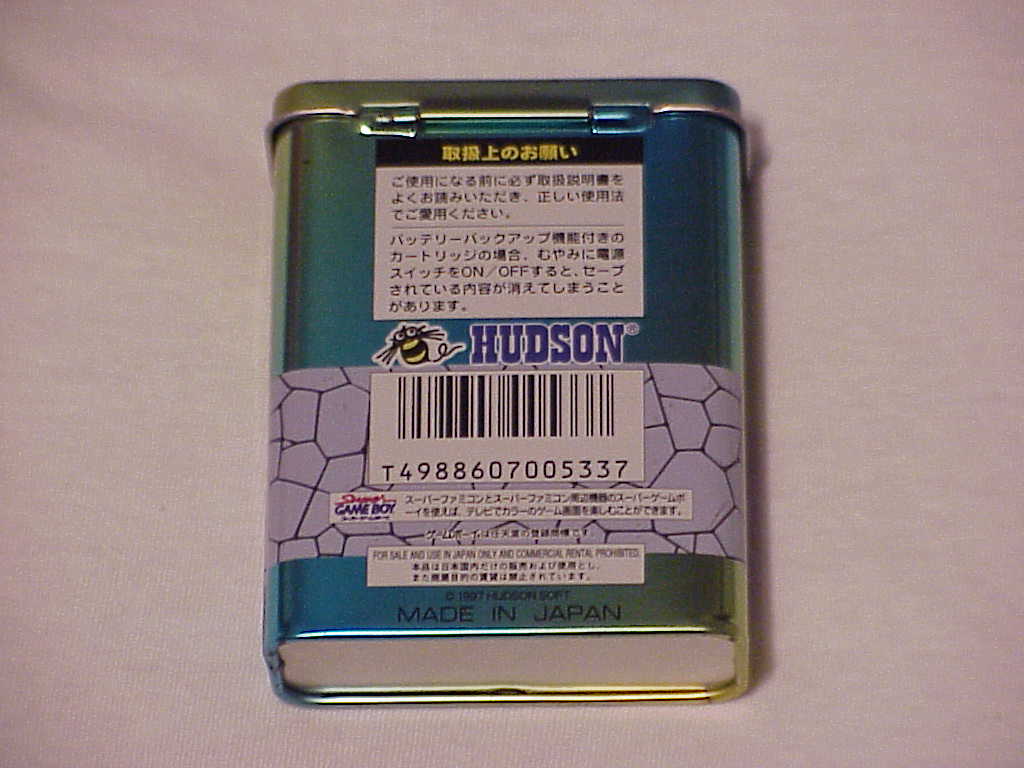 Pocket Bomberman was released for Game Boy in 1997. It's a little different than other Bomberman games because it's a sidescrolling platformer. This game is an interesting part of my collection because it's in a tin instead of a cardboard box.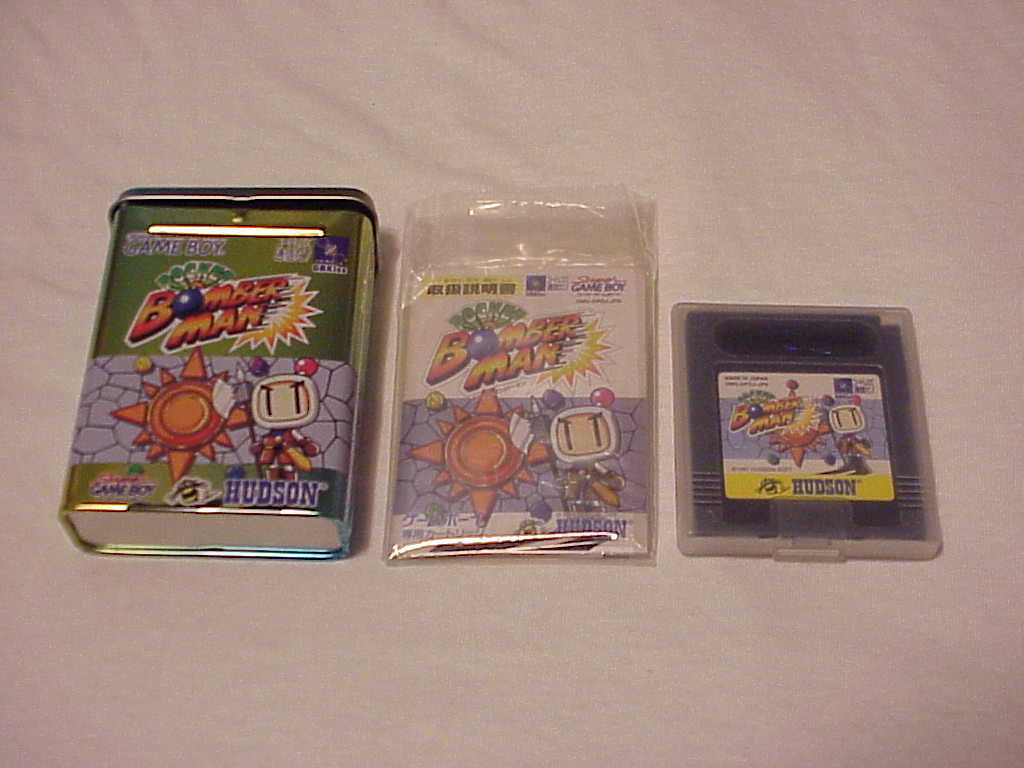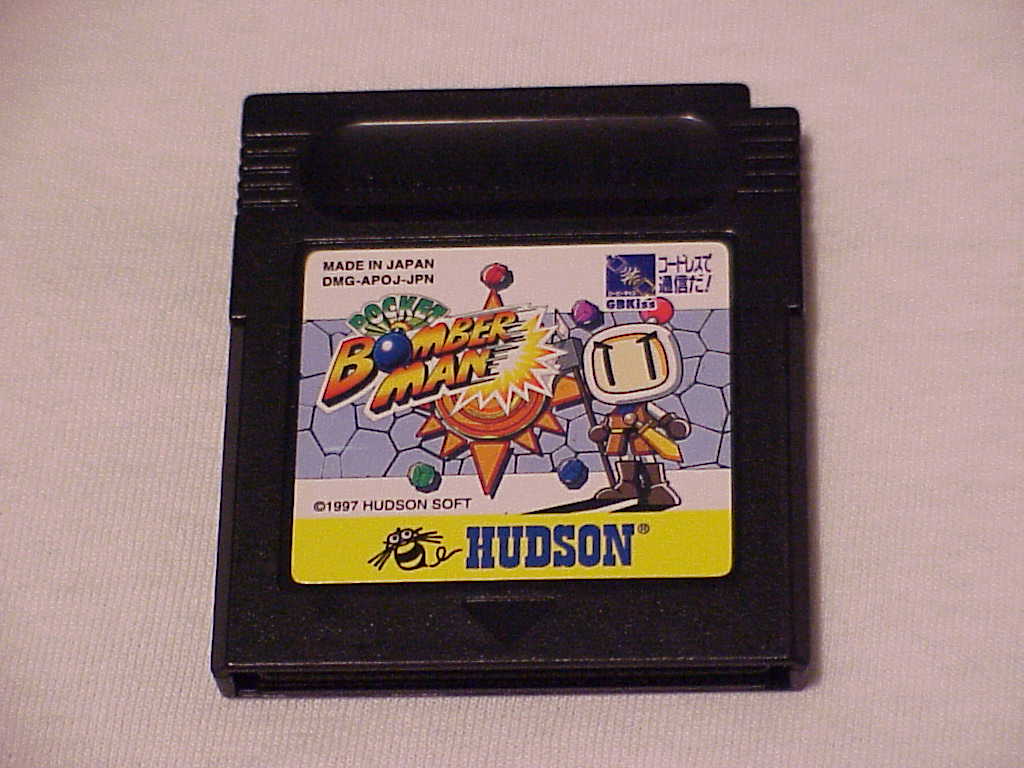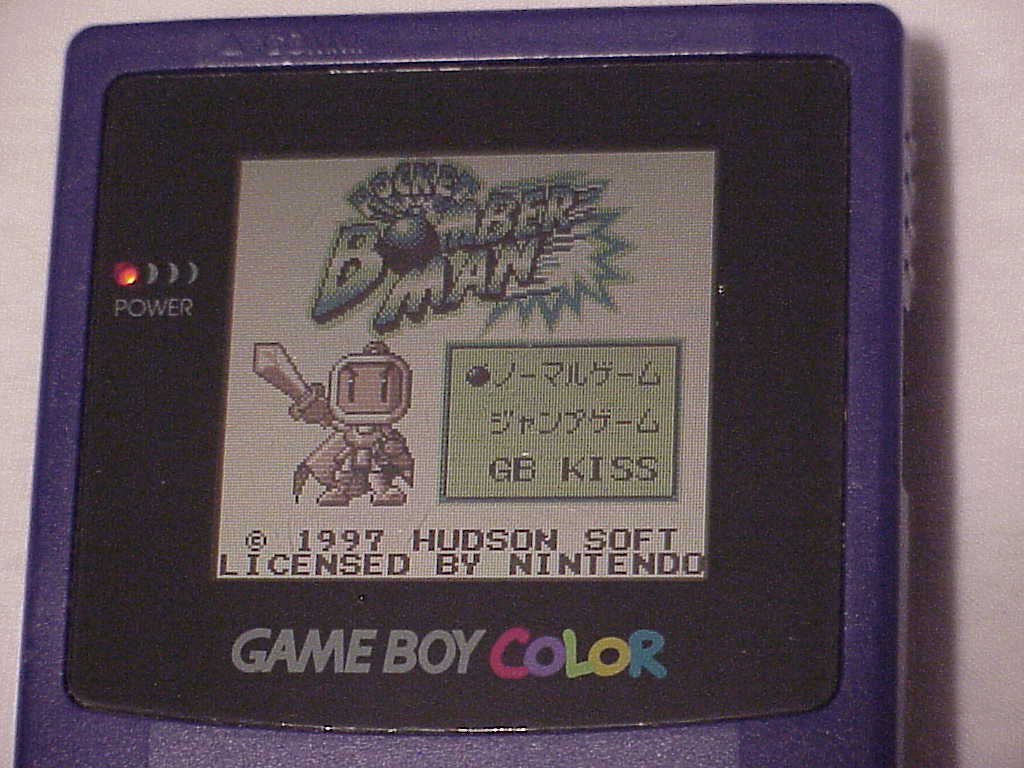 ---
September 14, 2019 - Audio Cassette Collection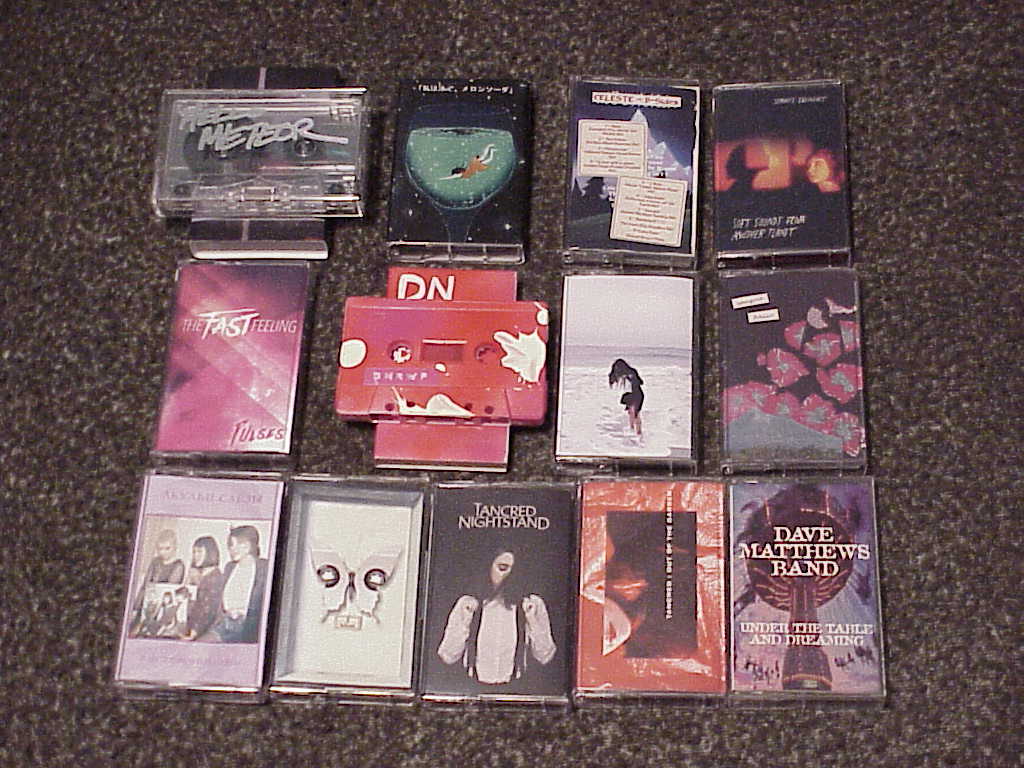 I don't have a big collection since I prefer collecting CD's but cassettes are more fun to use. Most of these are from Bandcamp. My favorites are both of the albums by Tancred (Nightstand, Out of the Garden) and Under the Table and Dreaming by Dave Matthews Band. Super 32 in 1 by donotrunwithpixels is also pretty good and I love the hand painted cassette.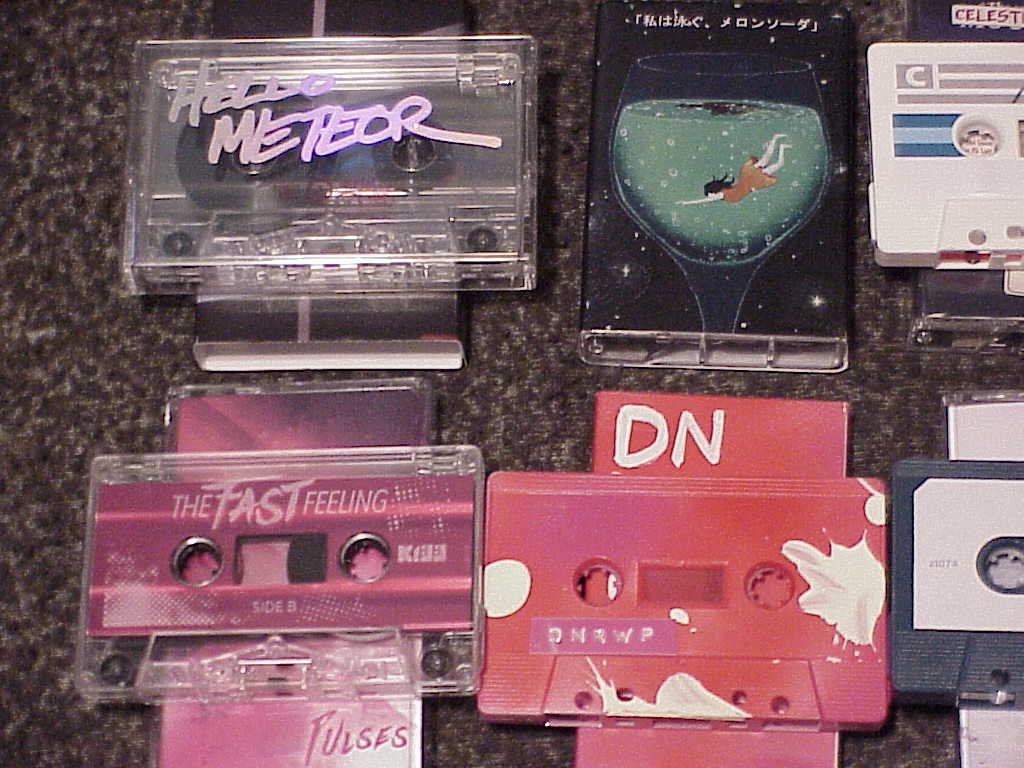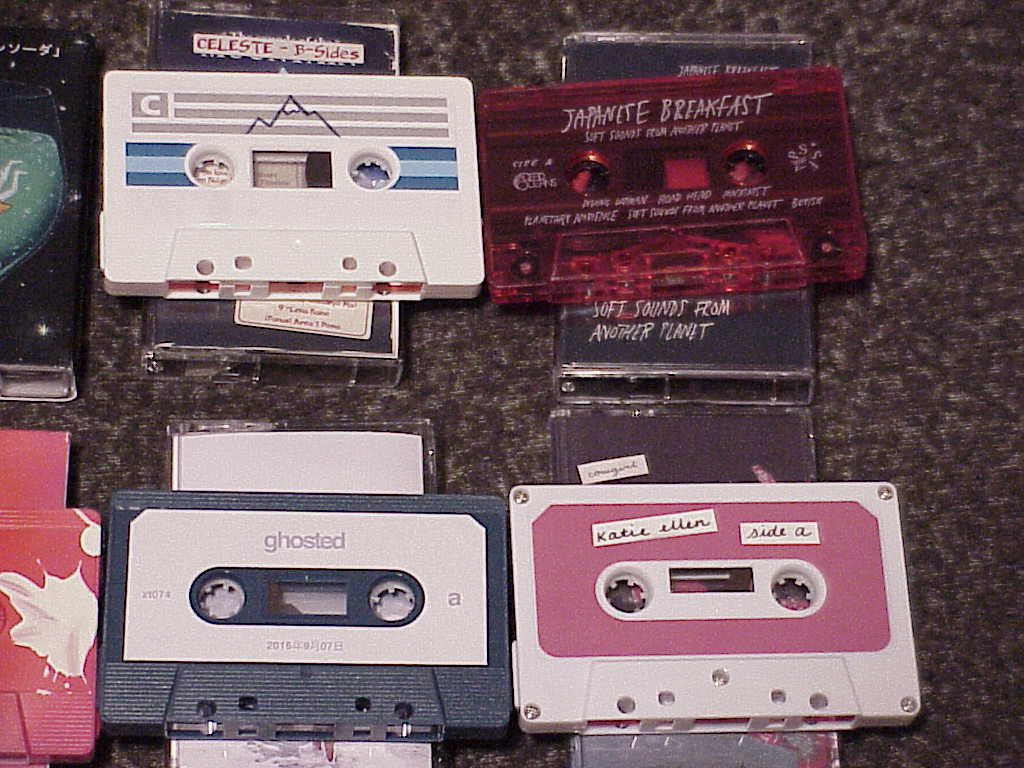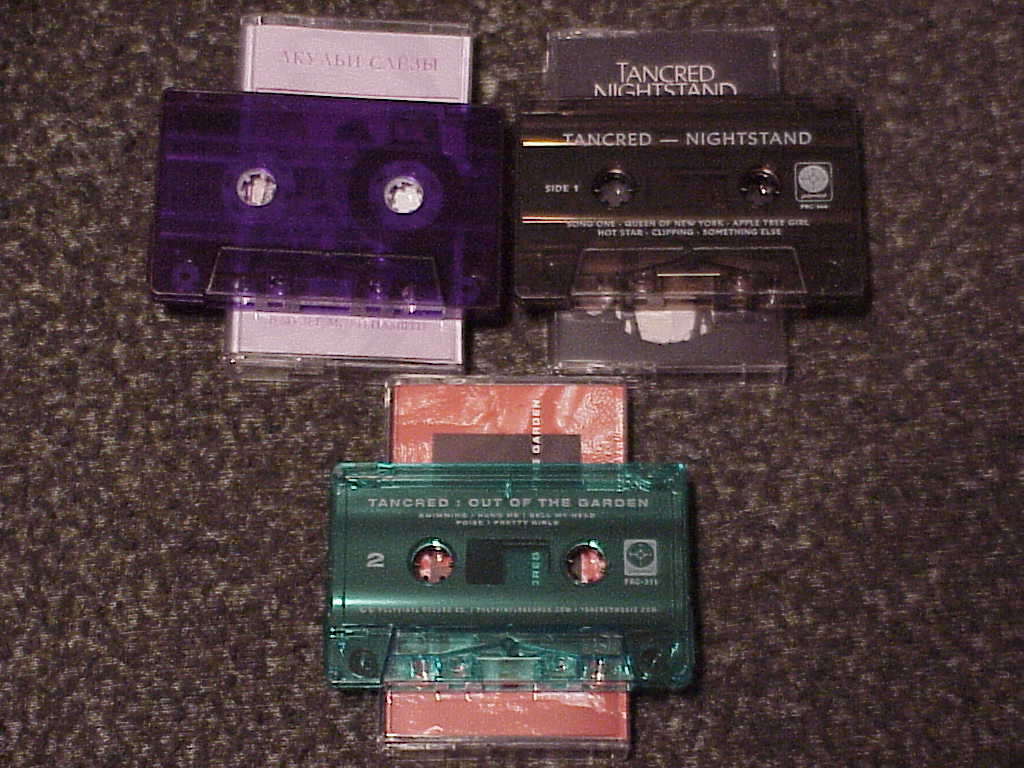 ---
September 6, 2019 - DVD: Serial Experiments Lain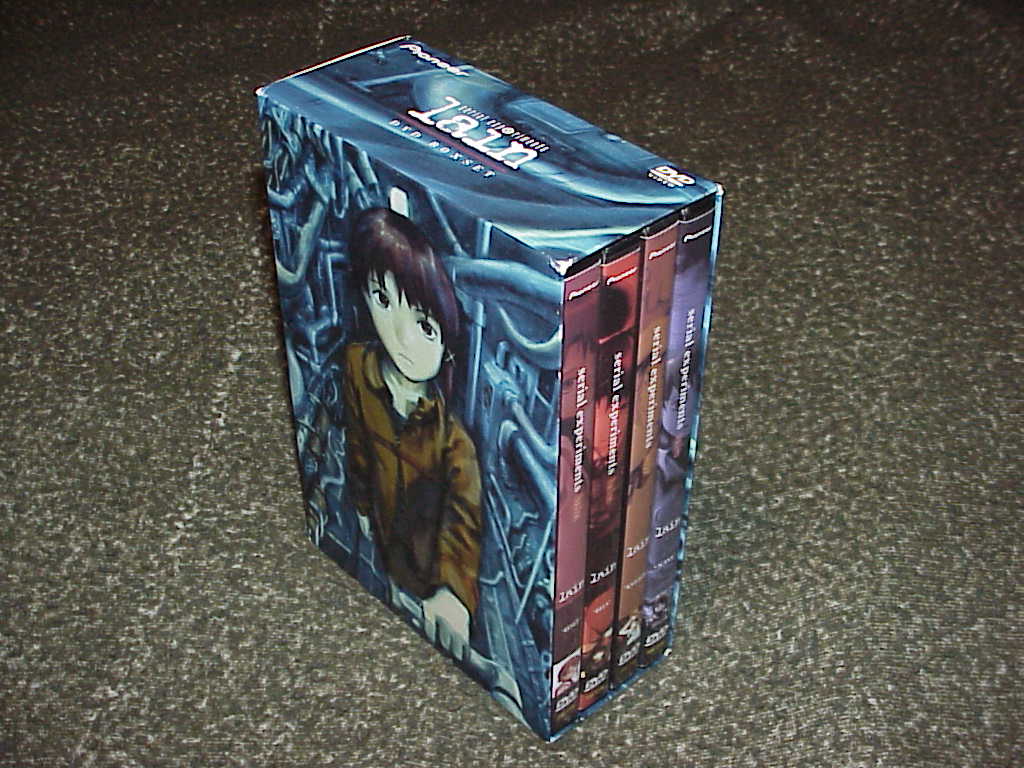 Serial Experiments Lain is a anime series originally broadcasted on July 6, 1998. I have the DVD box set released by Pioneer Entertainment. I watched it a long time ago so I don't remember much about it. I'm going to have to watch it again sometime. I like collecting DVD box sets from the late 90's and early 2000's because they seem to have a lot of care put into them from the packaging to the DVD menus.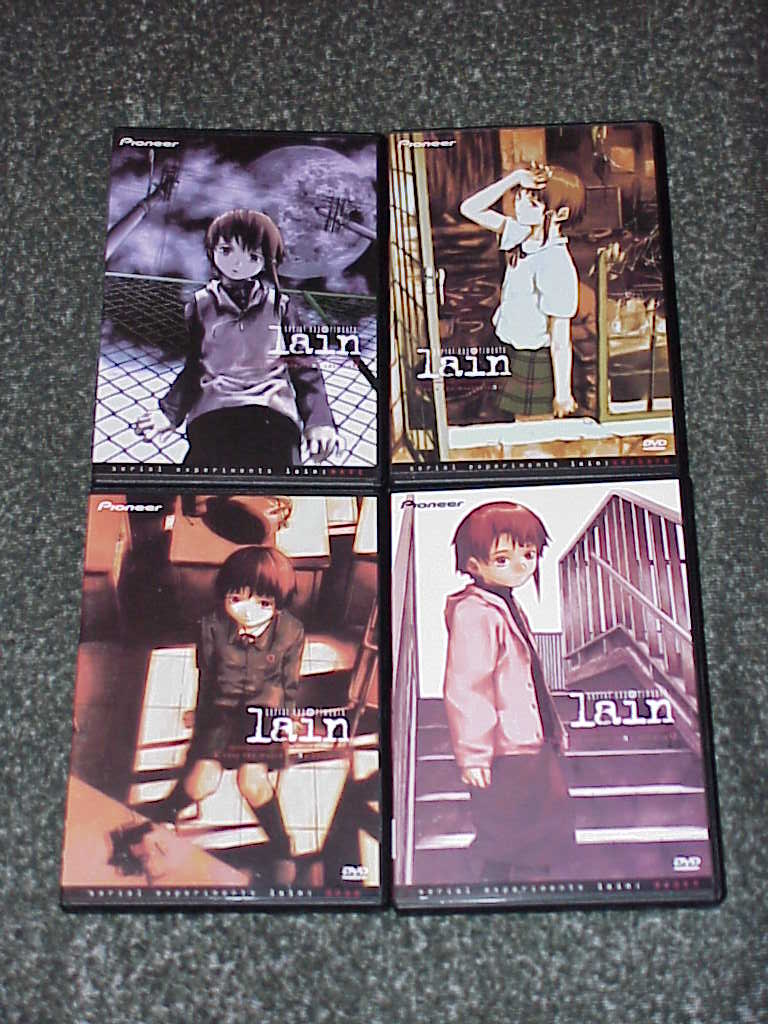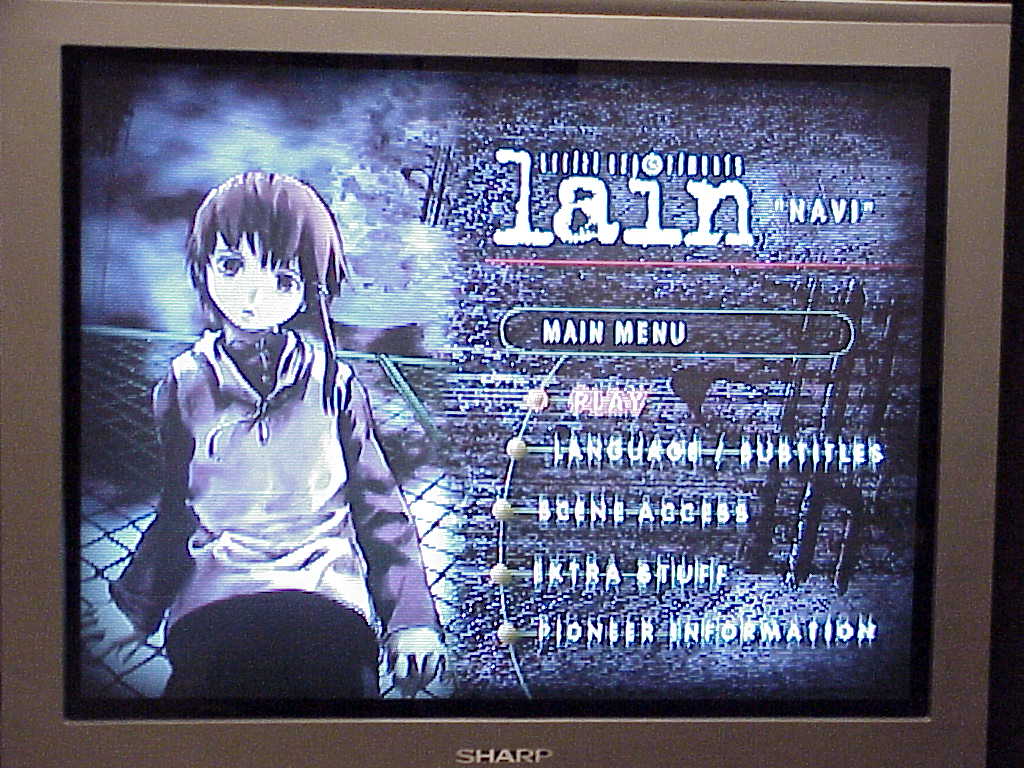 ---
August 29, 2019 - Dr. Mario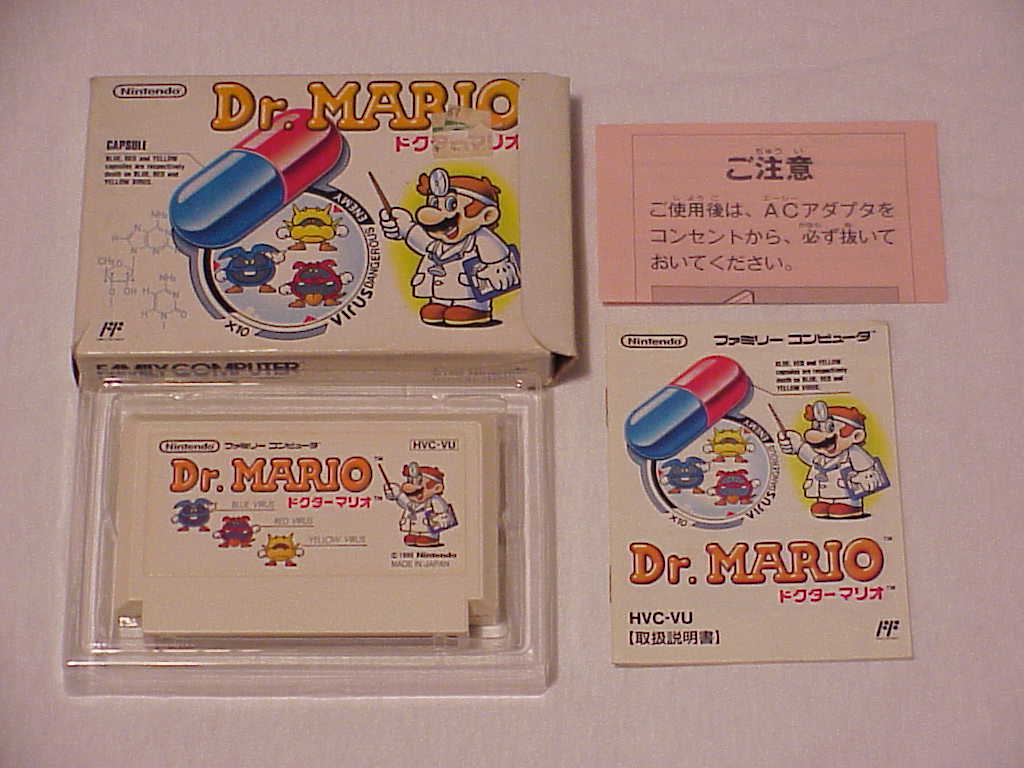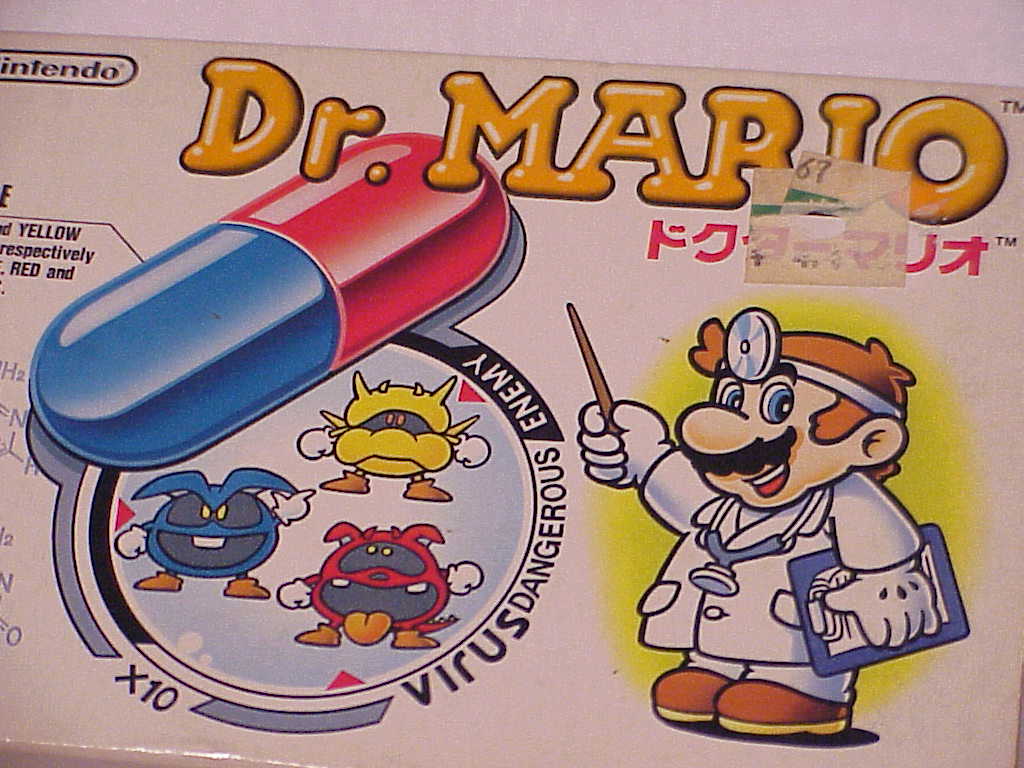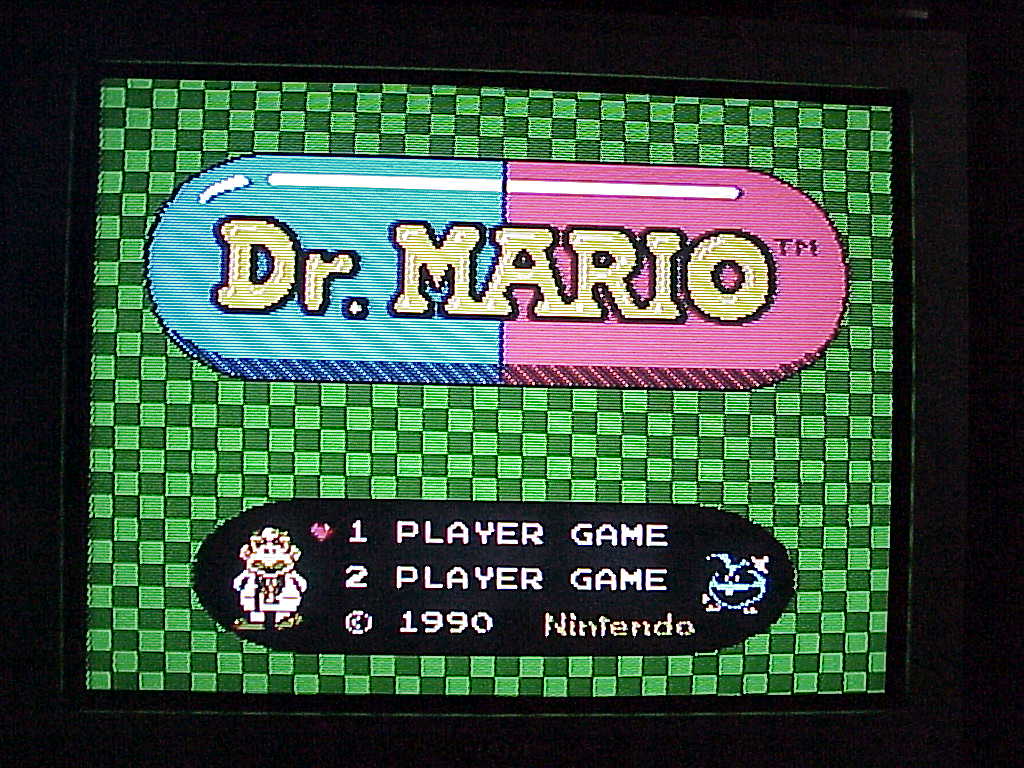 Dr. Mario was released for Famicom and Game Boy on July 27, 1990. It's my favorite puzzle game and I have a boxed copy for Famicom.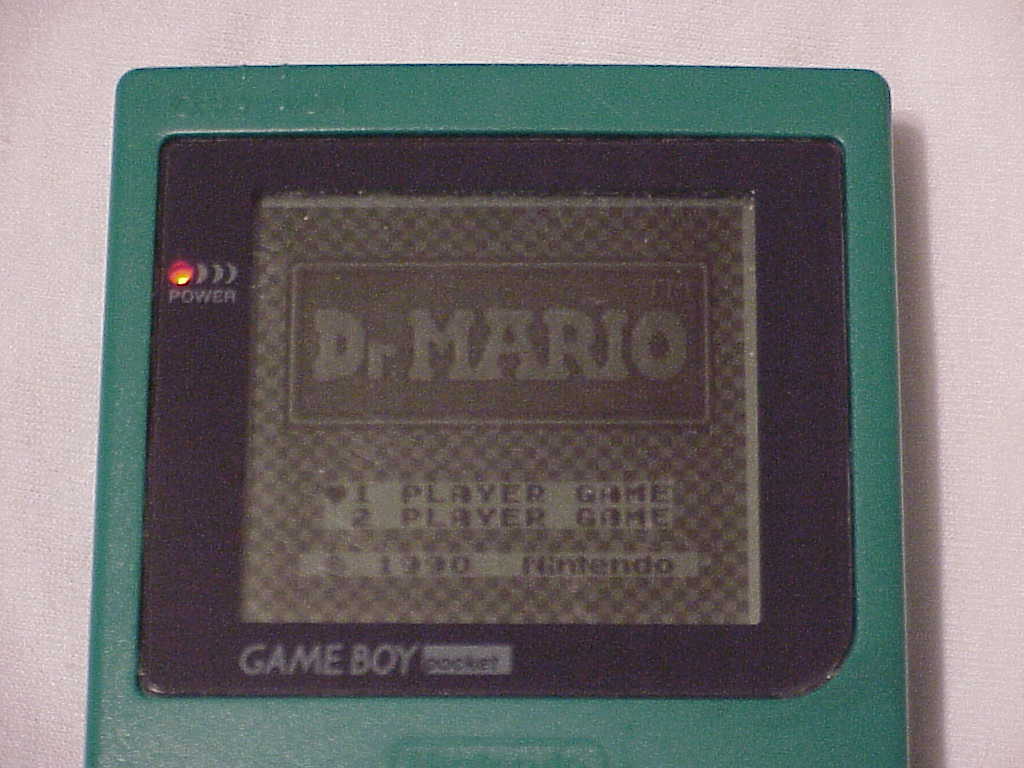 I also have the Japanese and US release for Game Boy and the Nintendo 64 version.
---
August 21, 2019 - Nintendo Family BASIC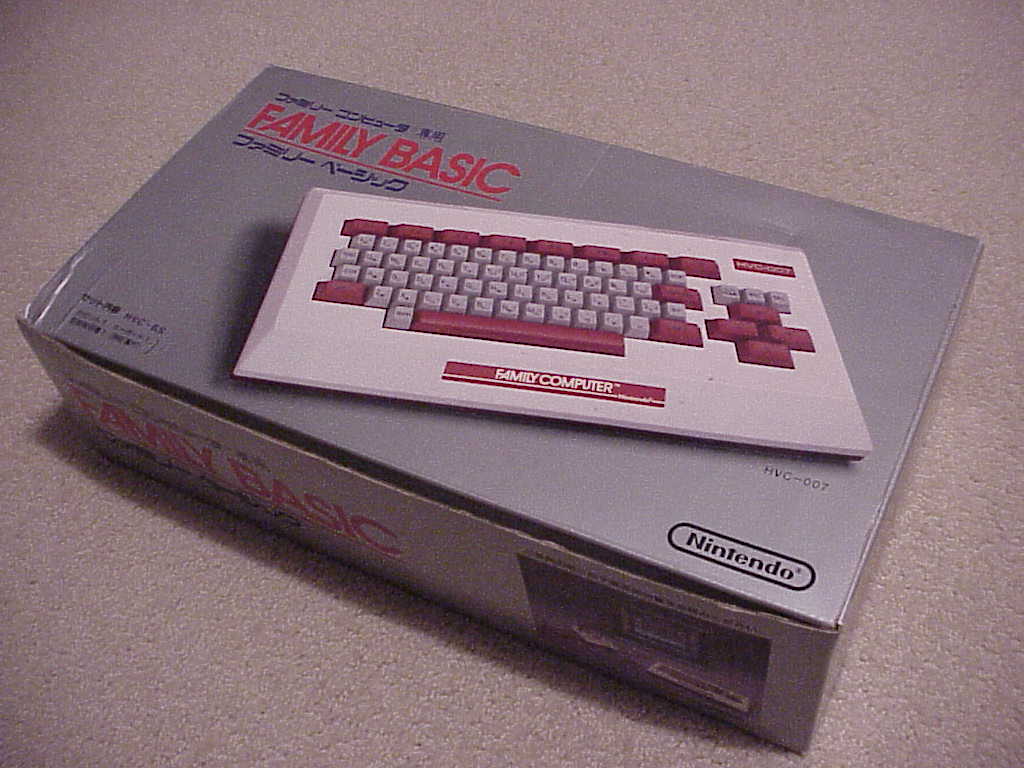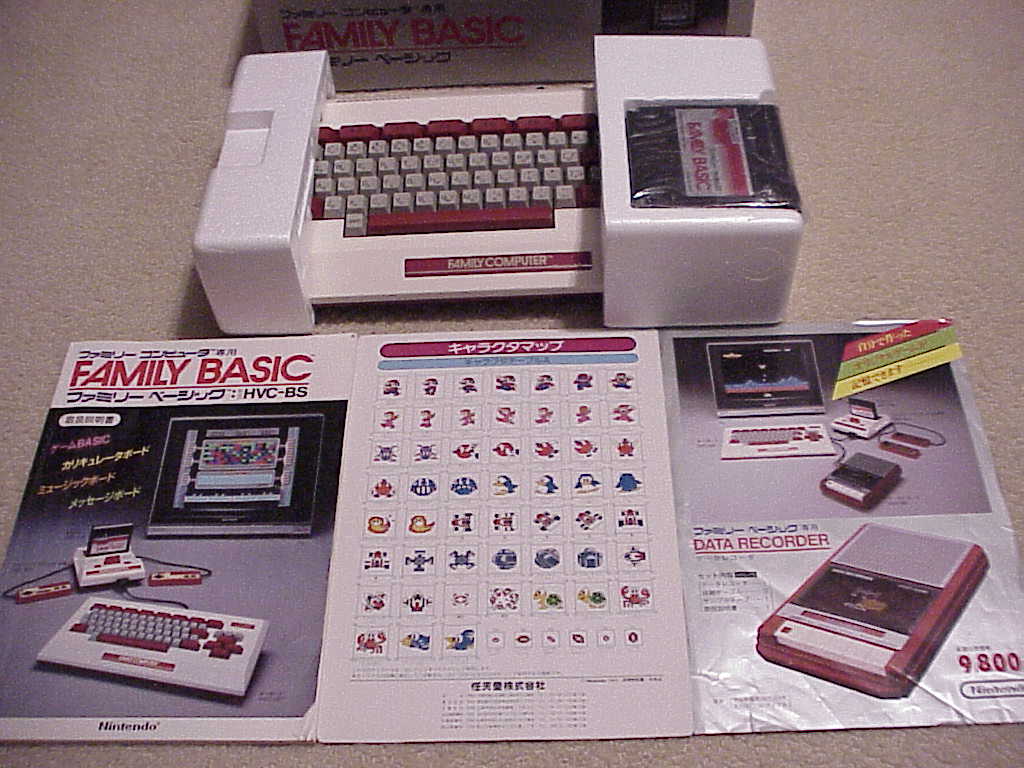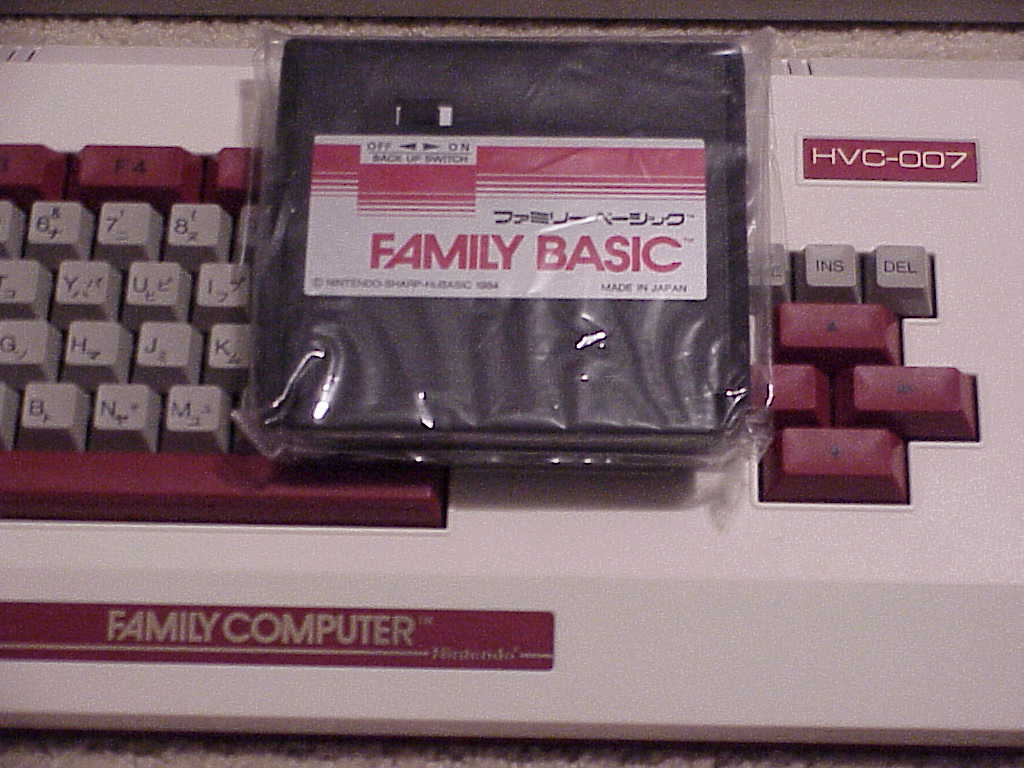 The Nintendo Family BASIC was developed by Nintendo, Hudson Soft, and Sharp. It was released for the Nintendo Famicom in 1984. Above I have a boxed one in good condition with the keyboard, cartridge, manual, and inserts. Family BASIC uses the BASIC programming language for creation of games and applications on the Famicom. The only way to save programs is to use the cartridges battery (Two "AA" size batteries inserted into the back of the cartridge) for temporary saving or to a cassette with the Famicom Data Recorder. The Data Recorder is connected to the keyboard with two cables into the LOAD and SAVE ports. The easiest way to save your programs is to connect the keyboard to your computers headphone and microphone port and use an audio recording and playback application.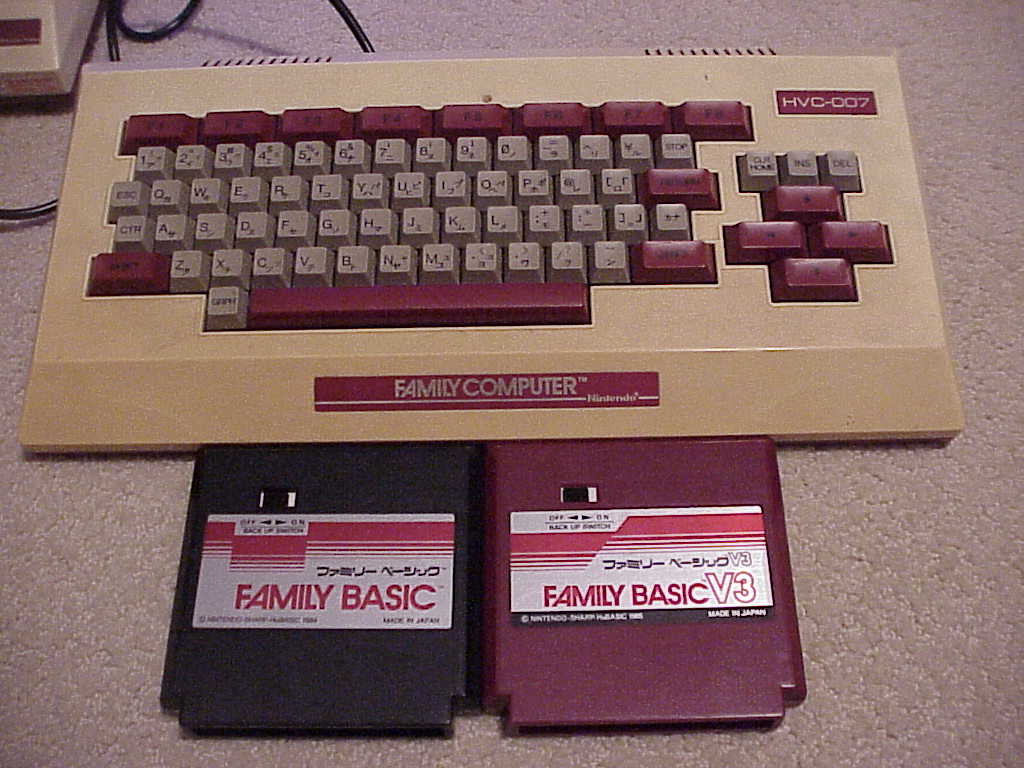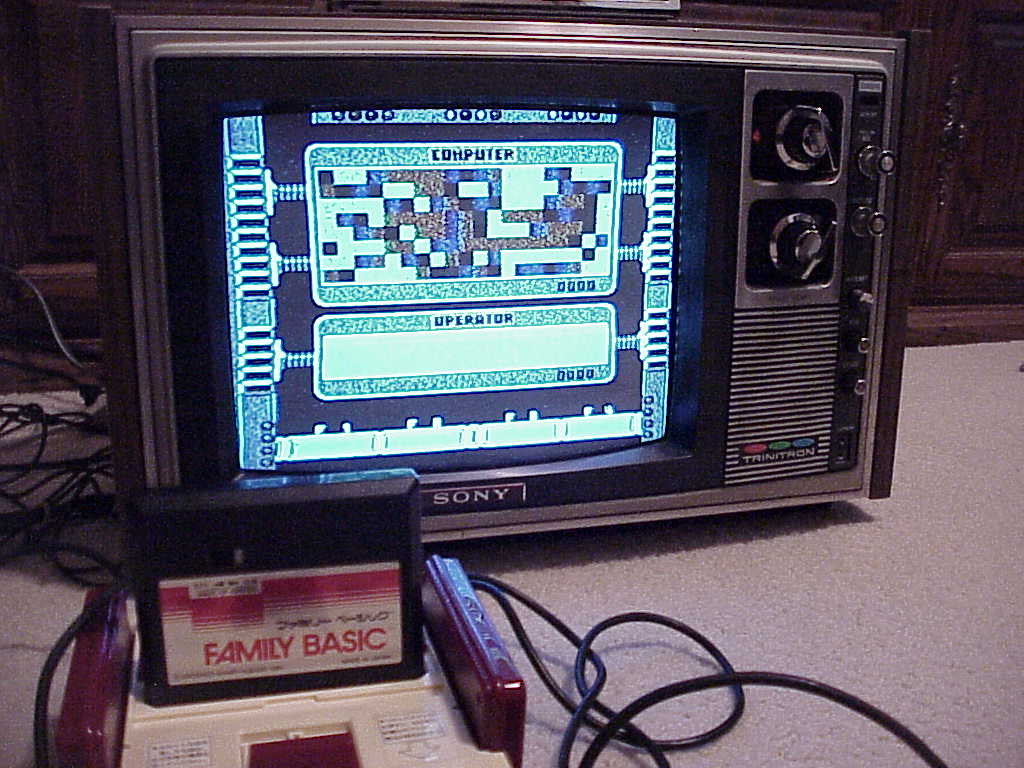 I'm using my more yellowed keyboard and another cartridge for the rest of the images. The keyboard is not the greatest to use; sometimes doesn't register your button presses or registers too much. It connects to the Famicom's expansion port and requires to be connected for the cartridge to boot up.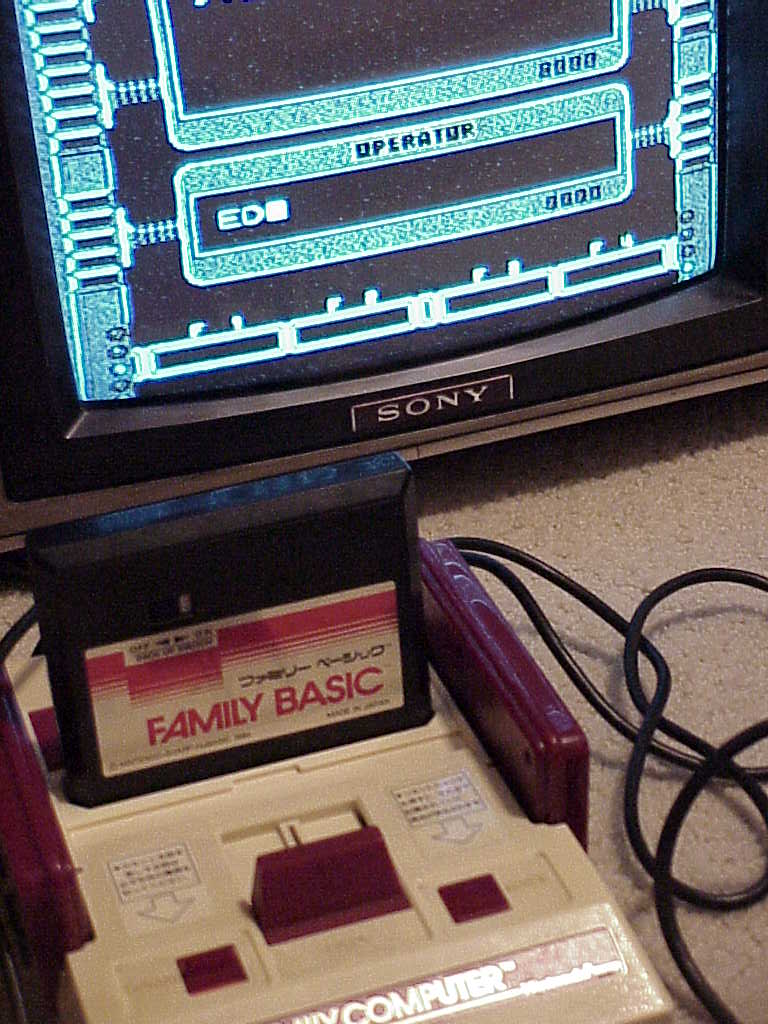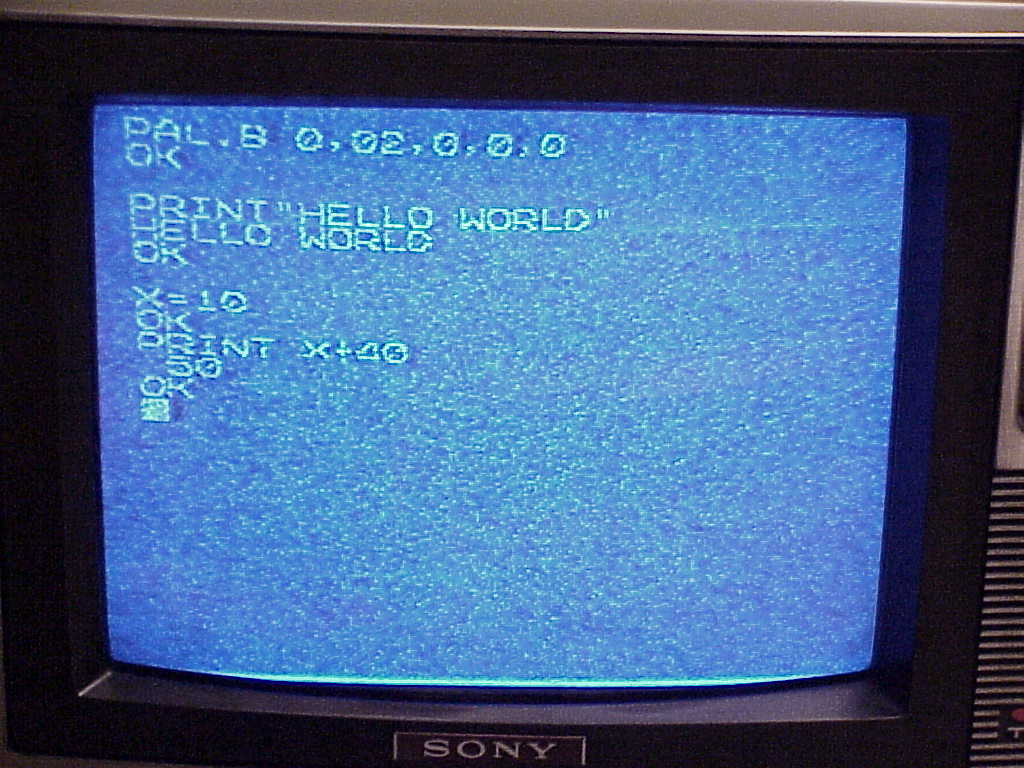 The first image shows the screen that comes up when you first start it. The second is when you first enter BASIC mode and the third shows some simple commands.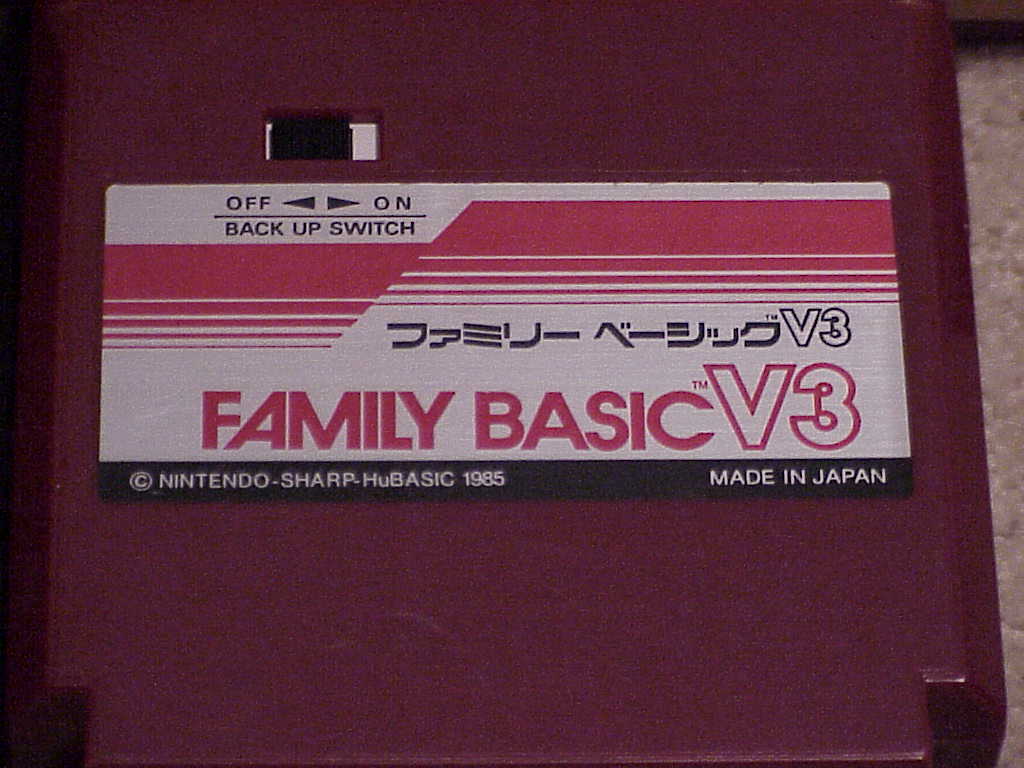 One year later there was an updated version released called Family BASIC V3. It has added memory and more commands to use.
I have an english translated manual printed. Very useful!
---
August 16, 2019 - Nintendo Famicom Data Recorder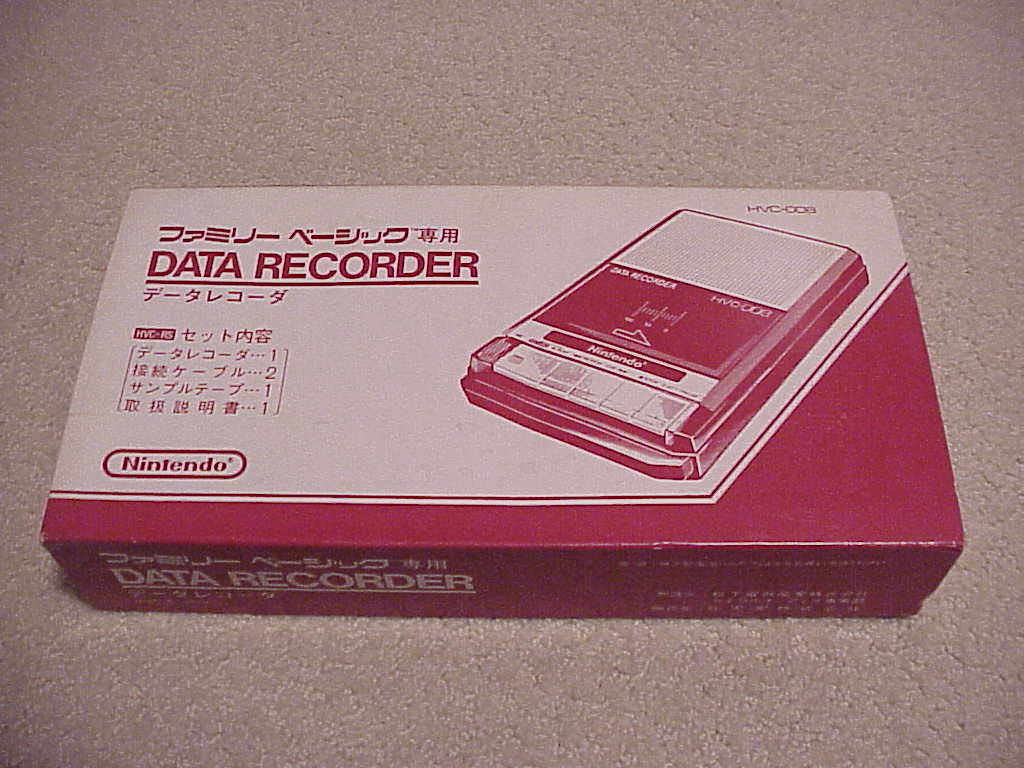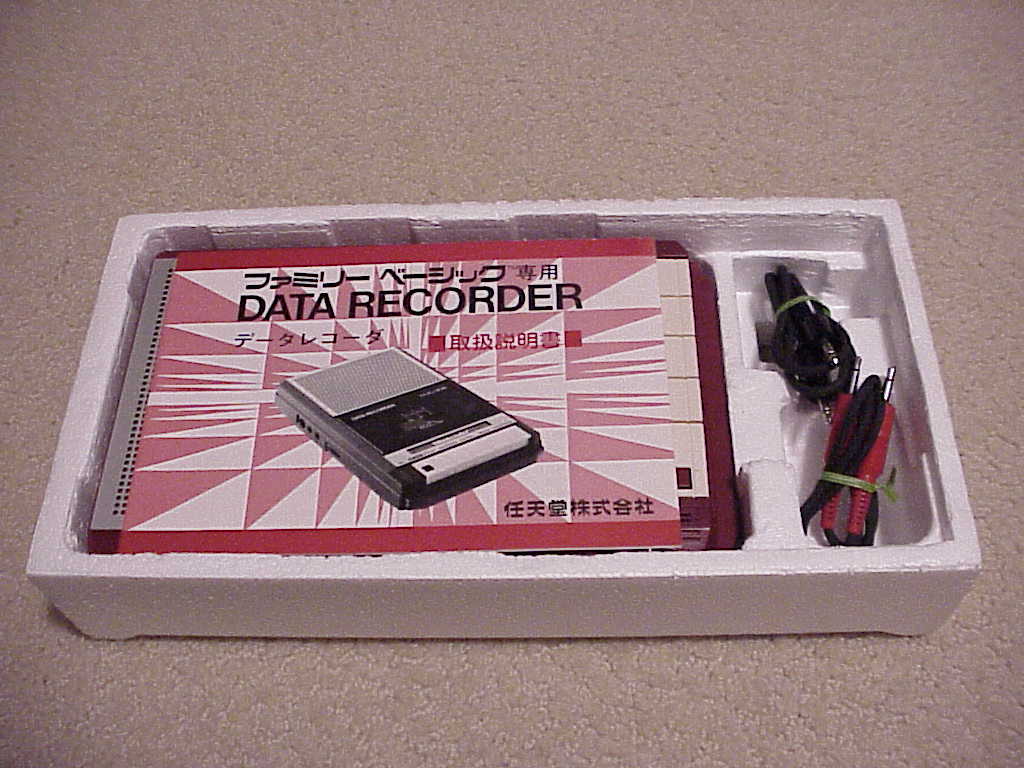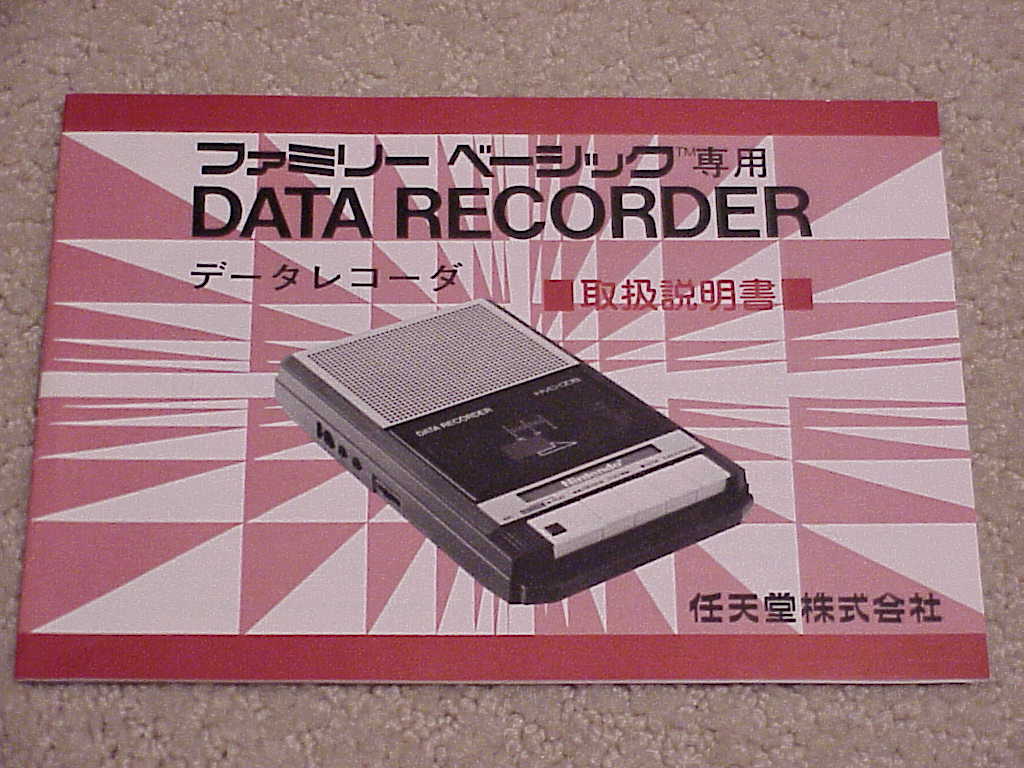 The Data Recorder was released for the Nintendo Famicom in 1984. It was used to save data in early Famicom games. It required the Family BASIC keyboard to connect to the Famicom.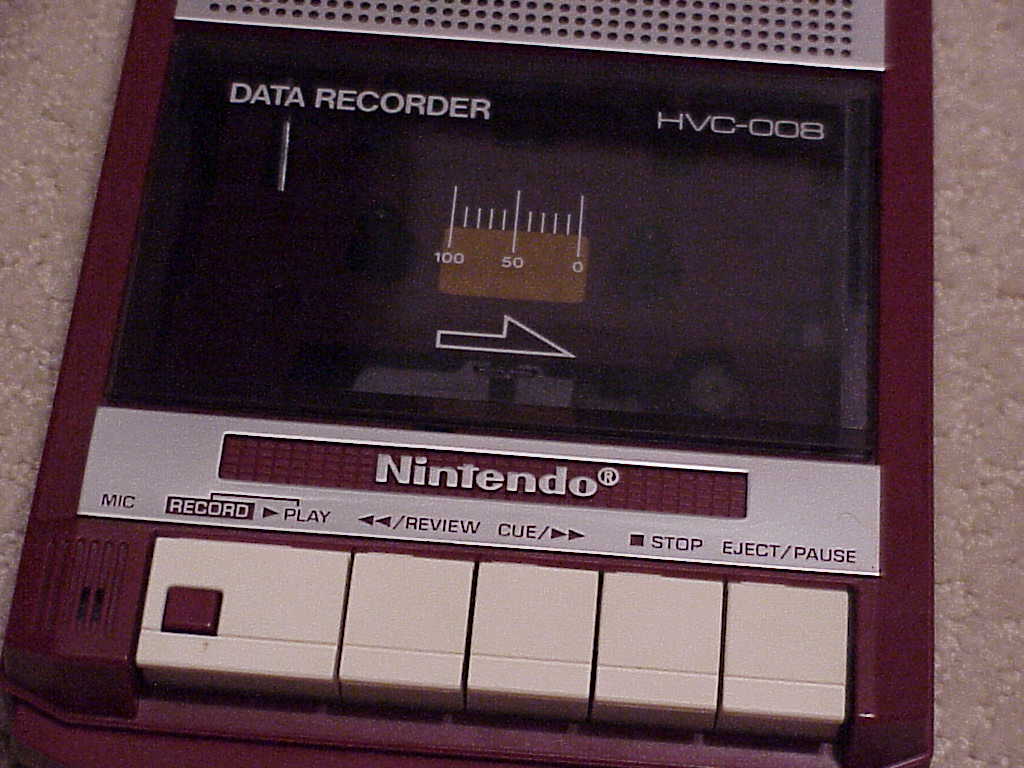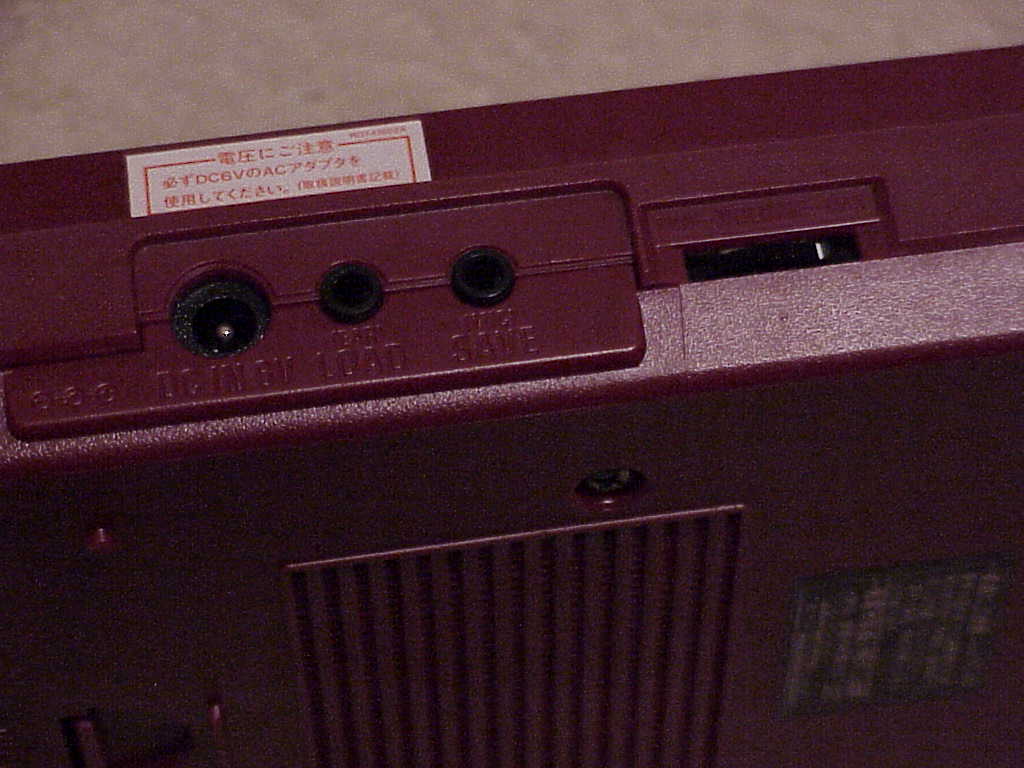 Mine is in very good condition and works perfectly, it's only missing the cassette that came with it. It's an interesting accessory since it's fully usable as a normal cassette player or recorder without a Famicom.
---
August 9, 2019 - RCA Camcorder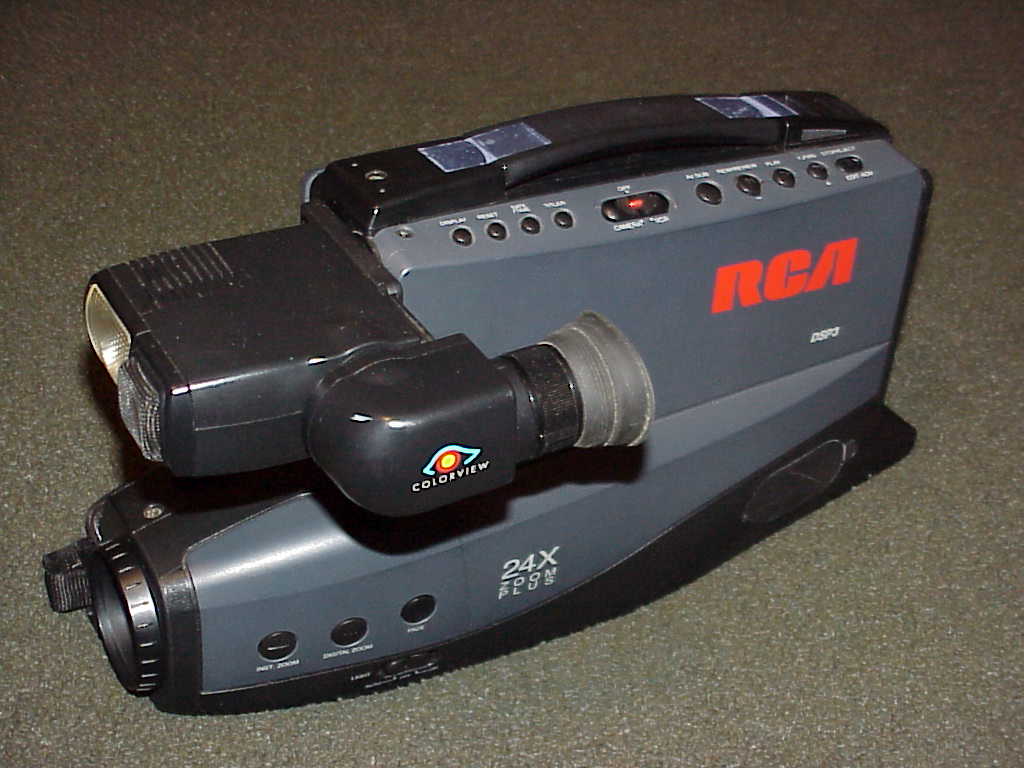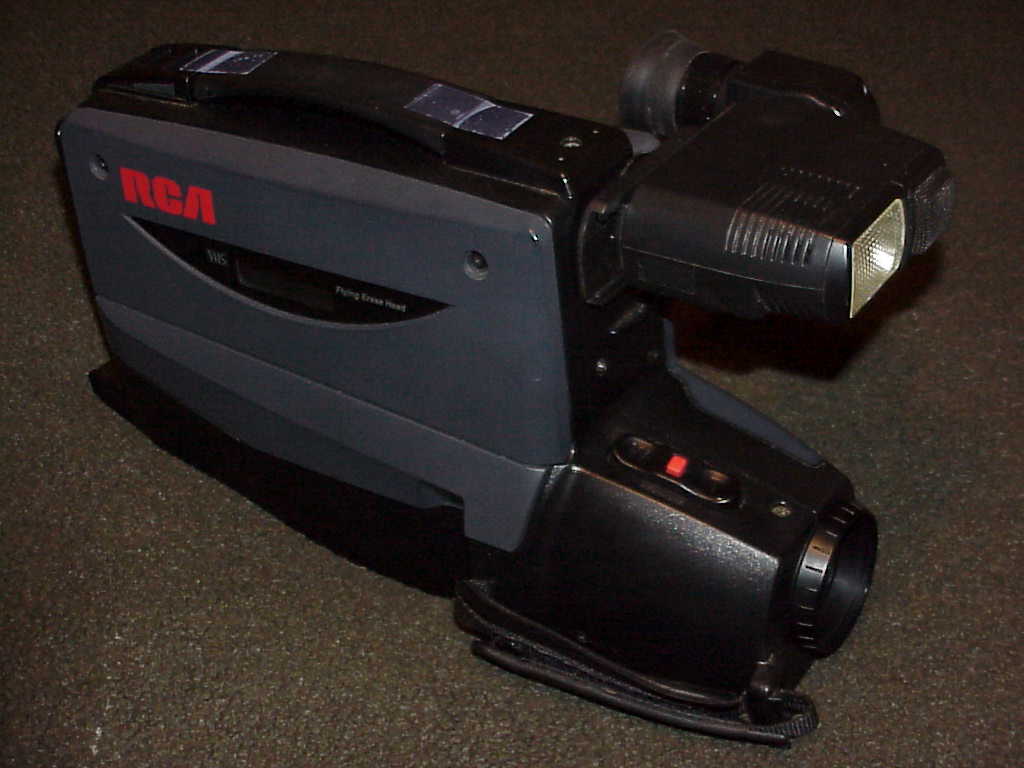 This is an RCA VHS Camcorder CC436 manufactured in February 1996. I bought it from Goodwill for $20 and it came with a carrying bag, AC adapter, dead battery, manual, and two VHS tapes (one new). I've tested it a little bit and it works great. The rubber handle on top broke today but that is to be expected for old rubber. Since the battery is dead I bought a power bank with an AC output so I could power the camcorder with the AC adapter directly and still be portable.
---
July 30, 2019 - Multi-Link Cable for Game Boy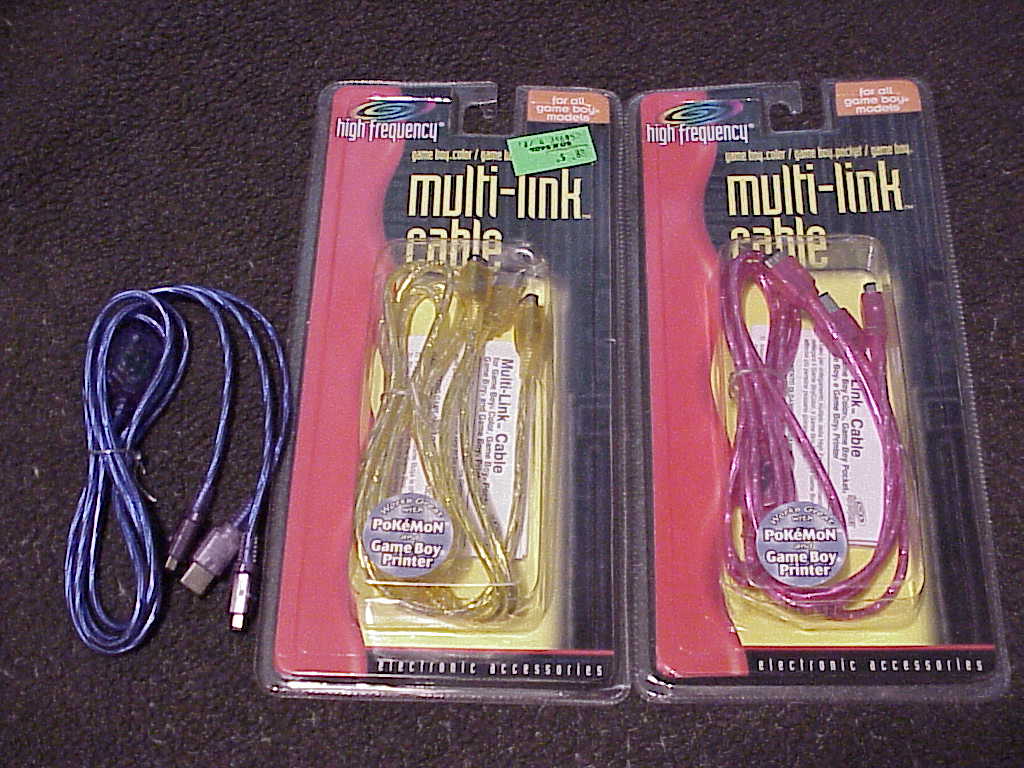 These are High Frequency branded Multi-Link cables for Game Boy and Game Boy Color. I received them from ebay but they were originally sold at Toys R Us in the late 90's. This type of cable is useful because it supports the original Game Boy as well as the Pocket and Color models (It can't connect two original Game Boys though). I have three colors: purple, yellow, and red raspberry. The purple one was Mad Catz branded in different packaging but is exactly the same item. I don't expect much from a third party cable and an issue I had was the plastic tip on the Game Boy link end came off. I fixed it with super glue and it works fine now.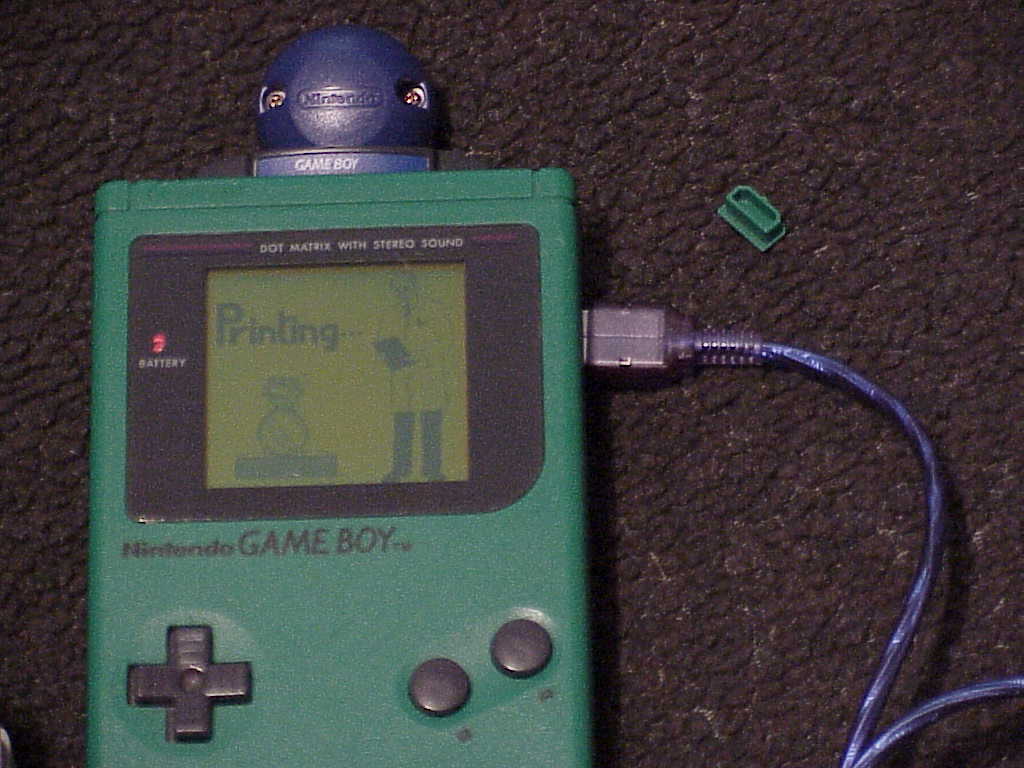 This is the cable connecting a Game Boy with a Game Boy Camera to a Game Boy Printer.
---
July 28, 2019 - Nintendo Game & Watch
The Nintendo Game & Watch series was released between 1980 and 1991. Each Game & Watch features a single game with two game modes, a clock, and usually an alarm. I have three in my collection.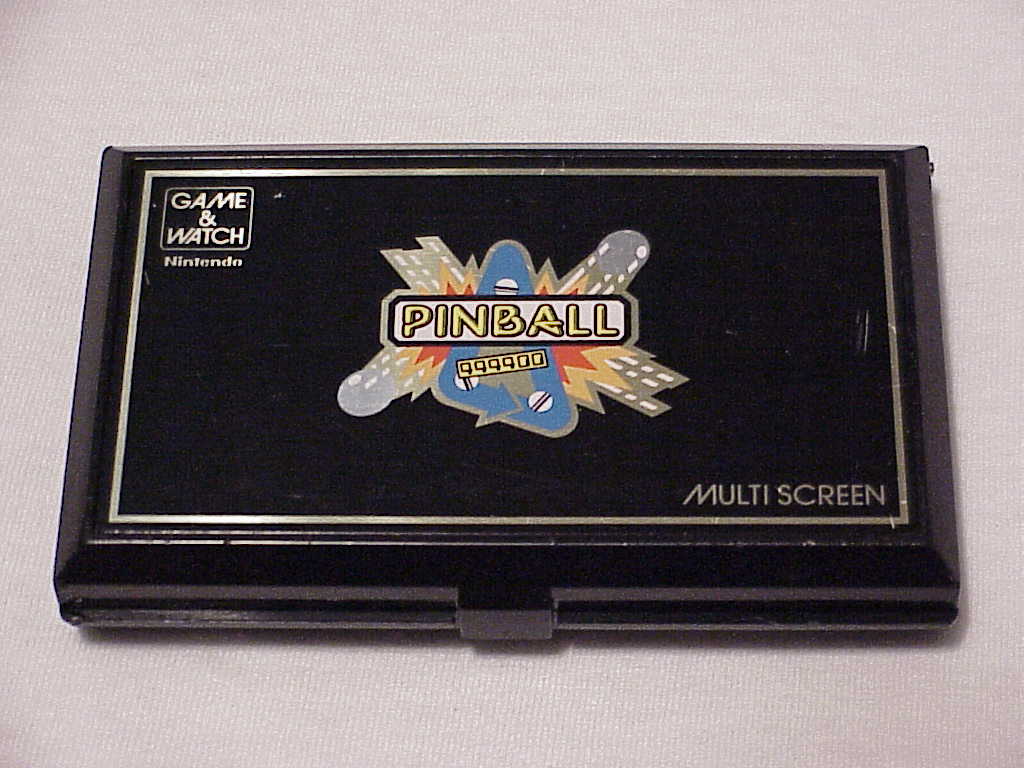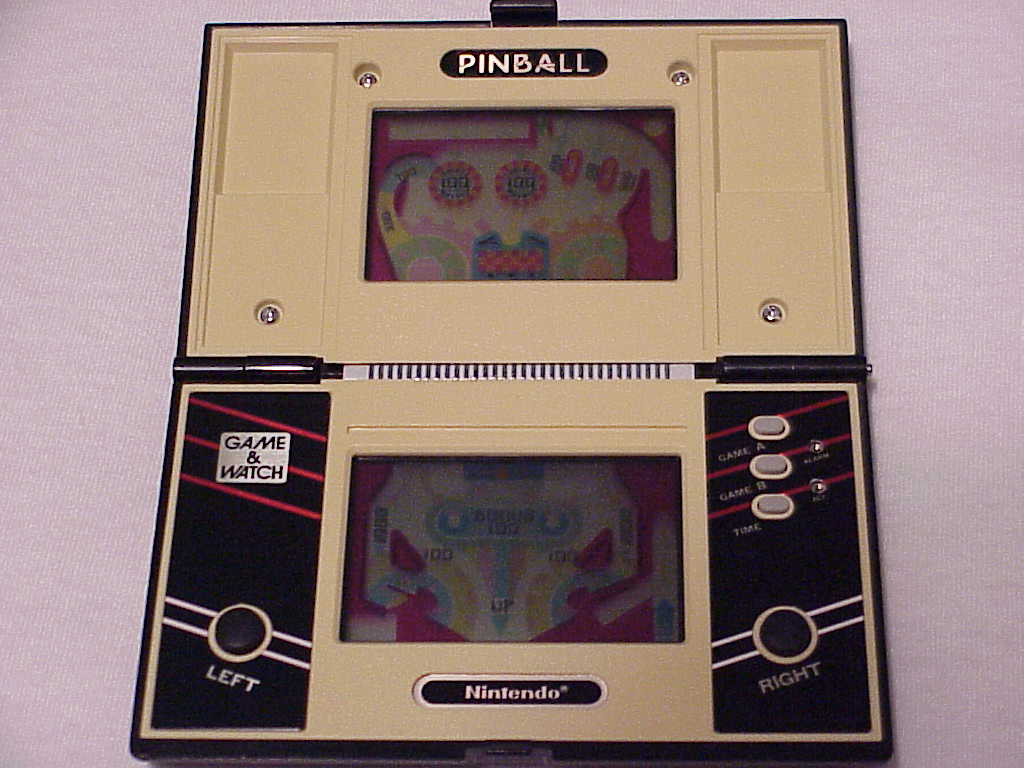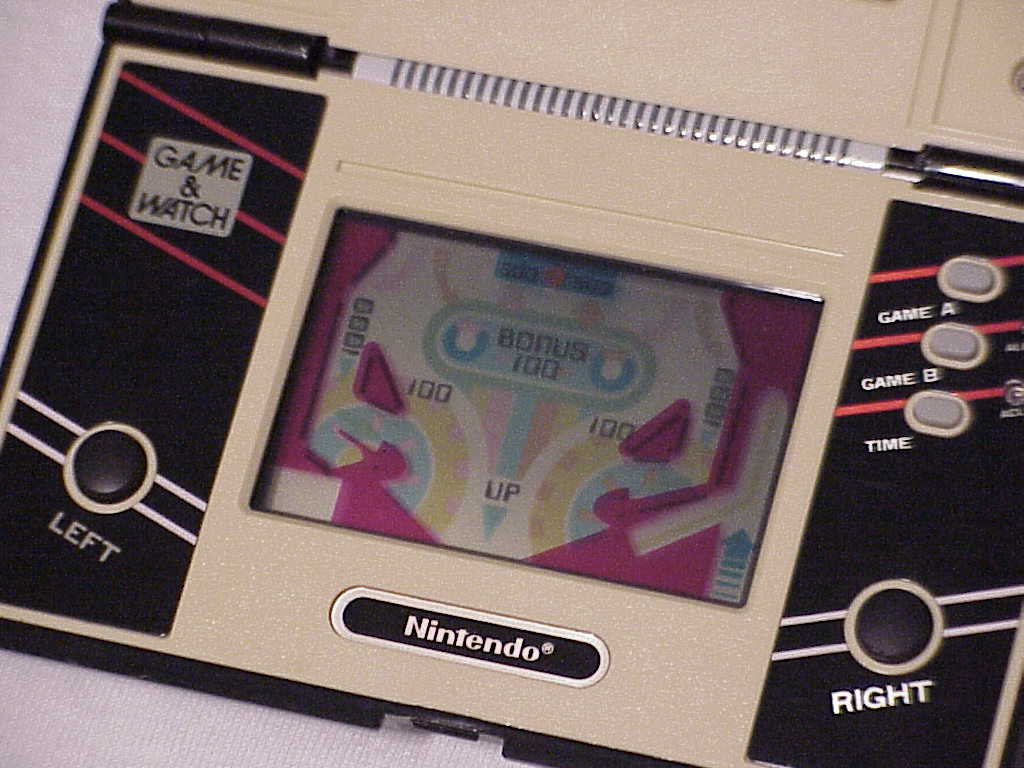 Pinball: model PB-59 released December 5, 1983.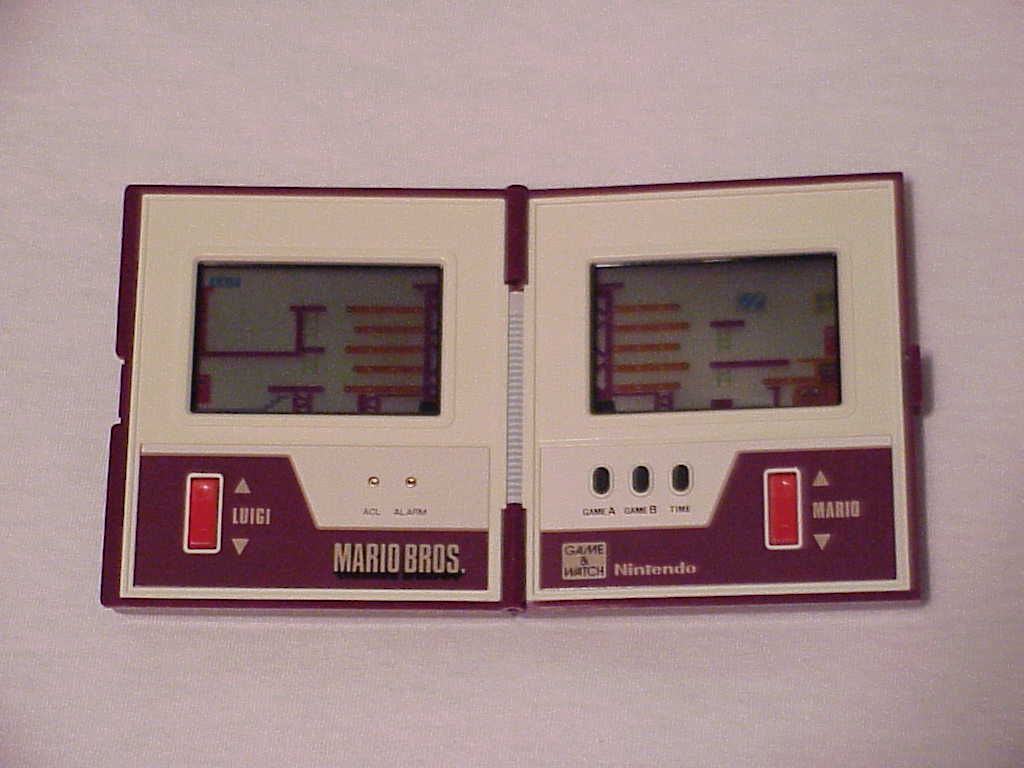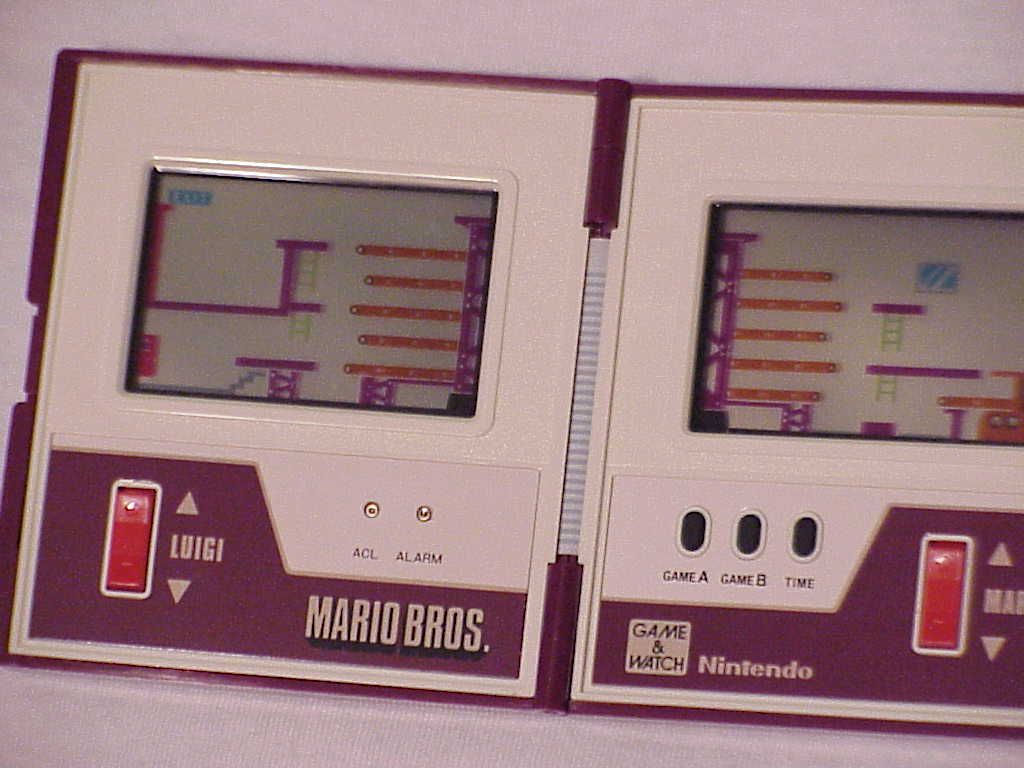 Mario Bros.: model MW-56 released March 14, 1983.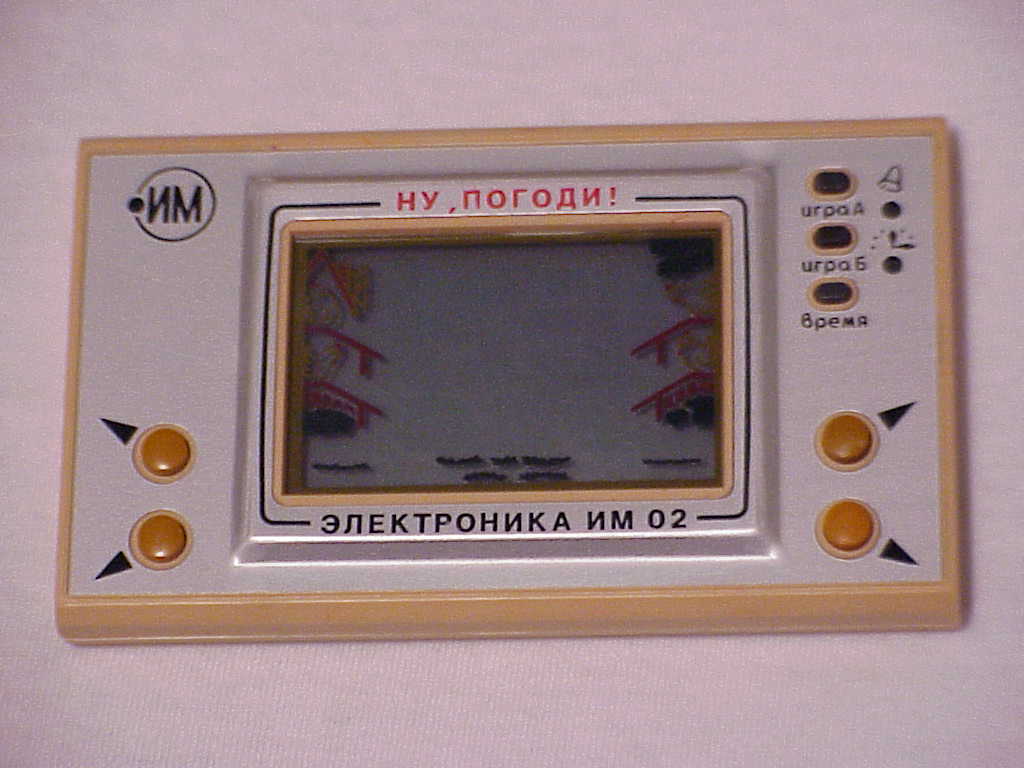 Nu, Pogodi!: model IM-02 released in 1984. This is a Soviet clone of Game & Watch Mickey Mouse (MC-25).
---
July 20, 2019 - Nintendo Game Boy Light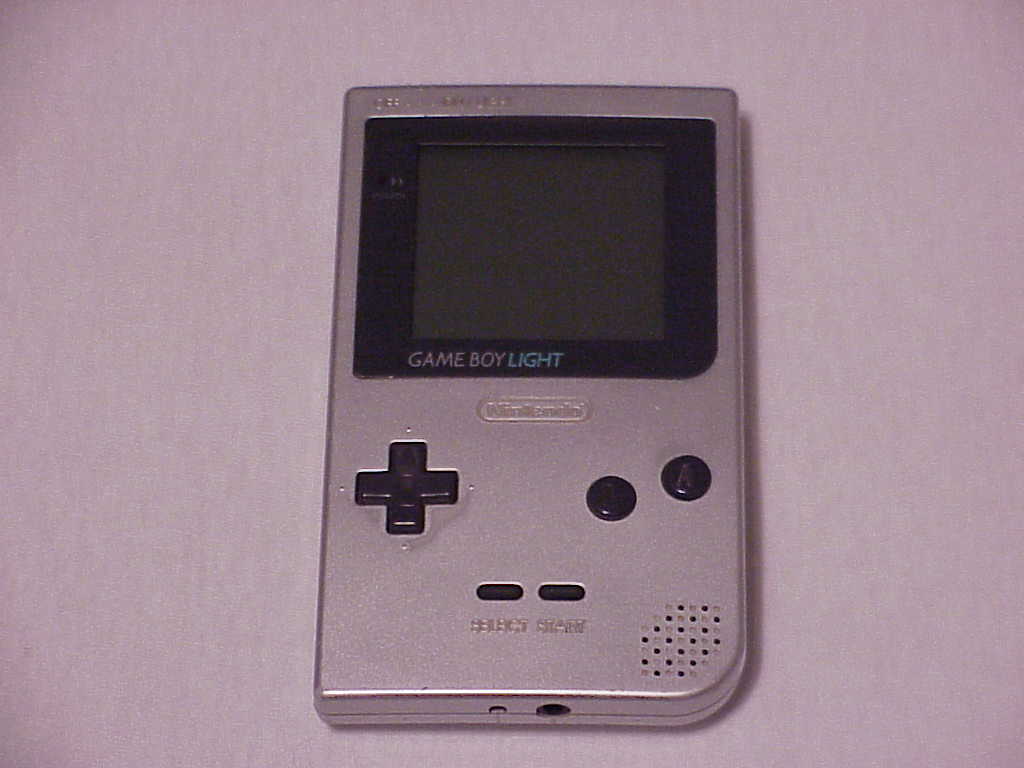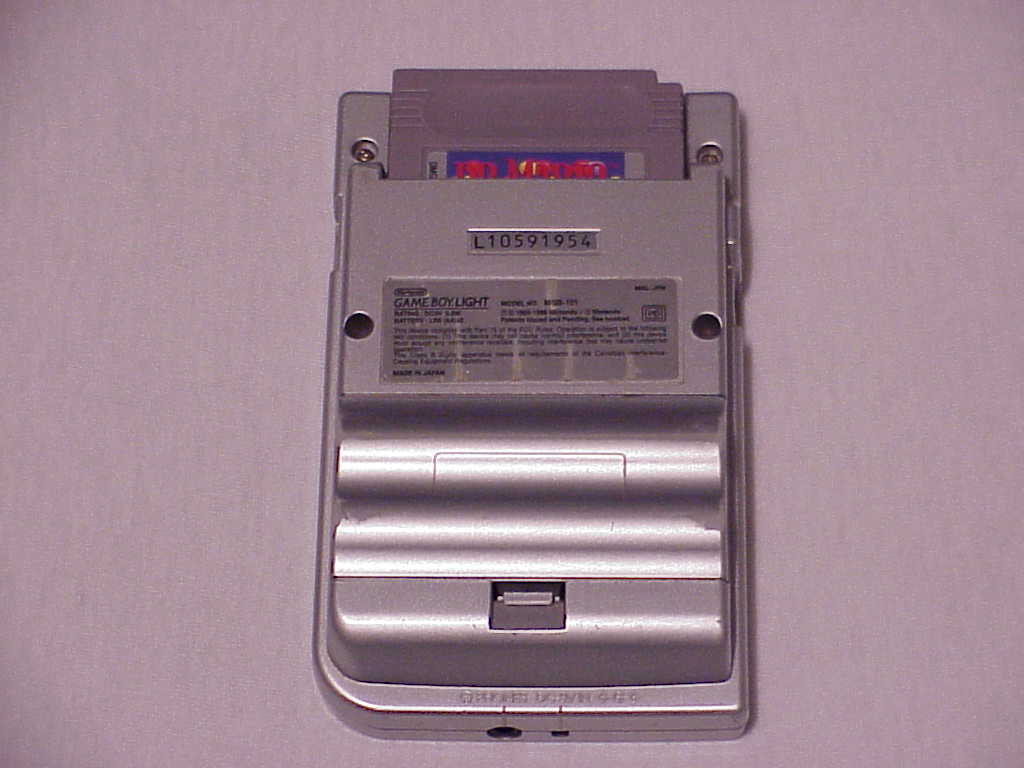 The Nintendo Game Boy Light was released only in Japan in 1998. The one I have is fully working in ok physical condition. The backlight is a dim blue glow only usable in very dark conditions.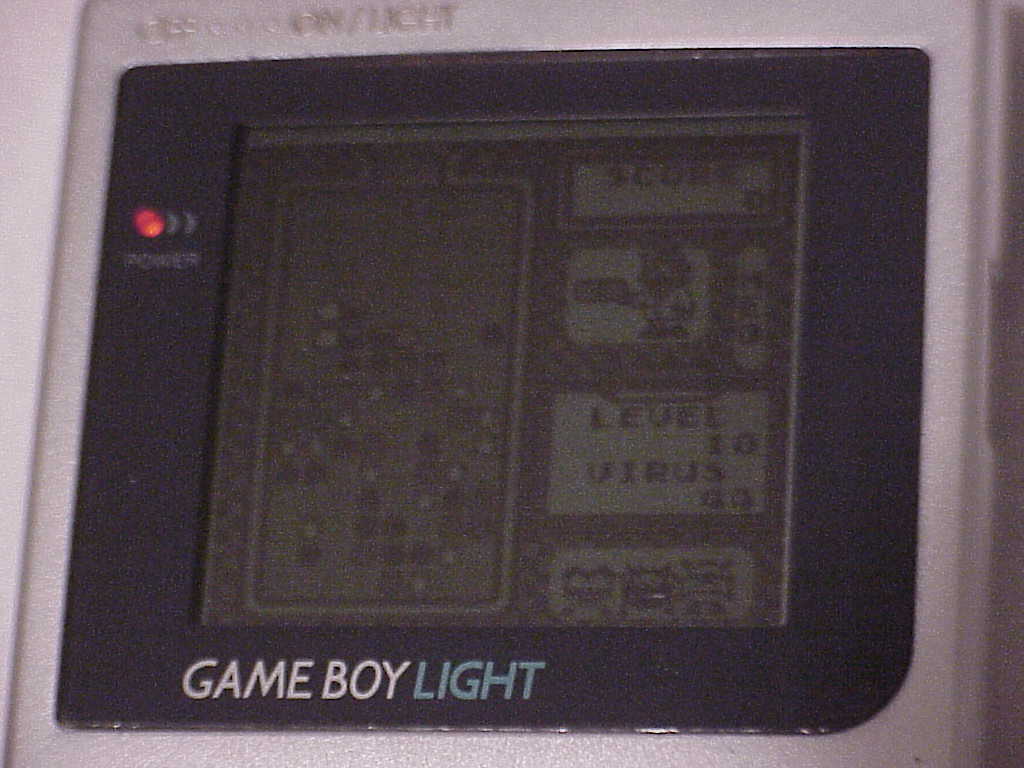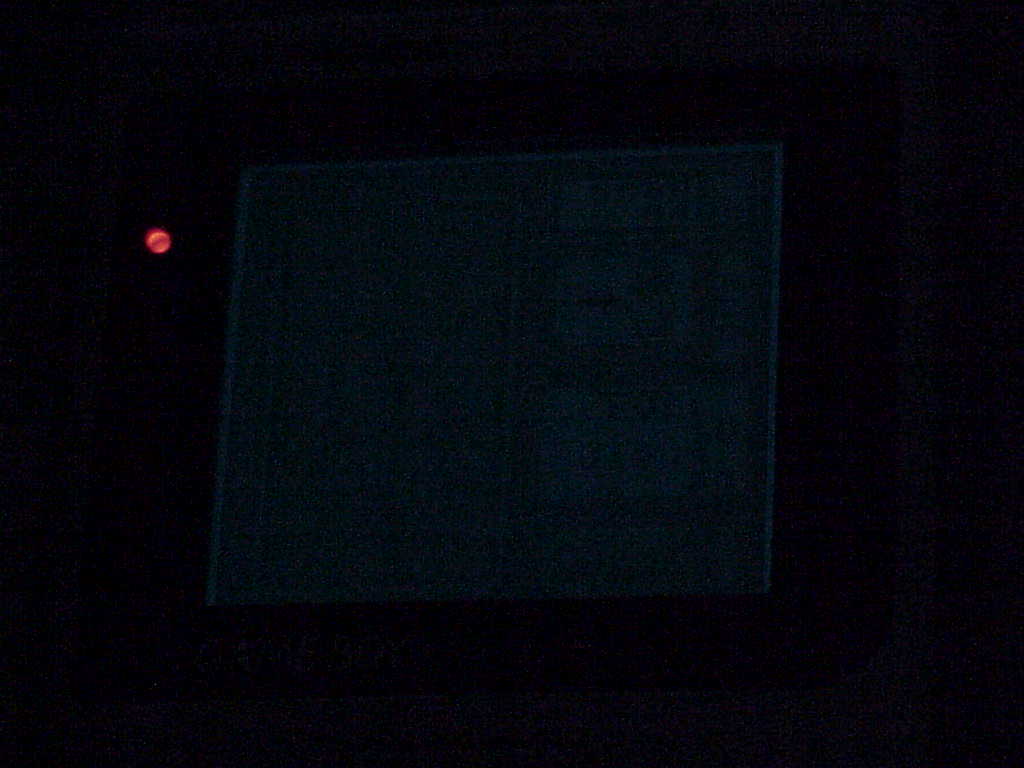 ---
July 12, 2019 - Sony Mavica MVC-FD91 Photos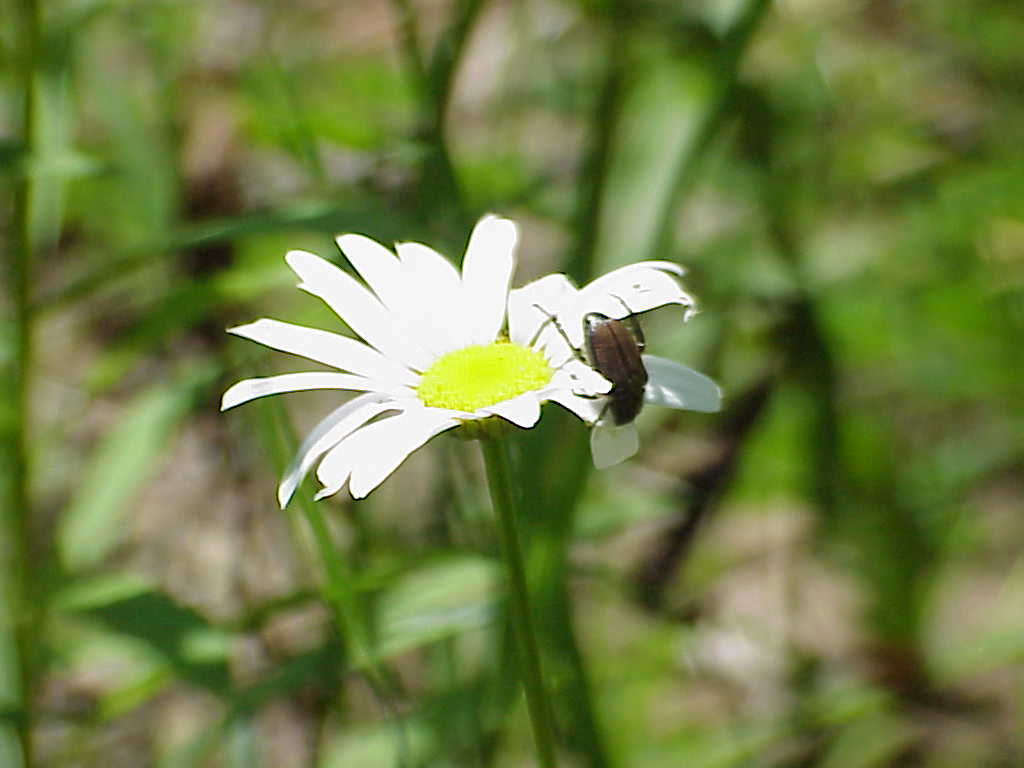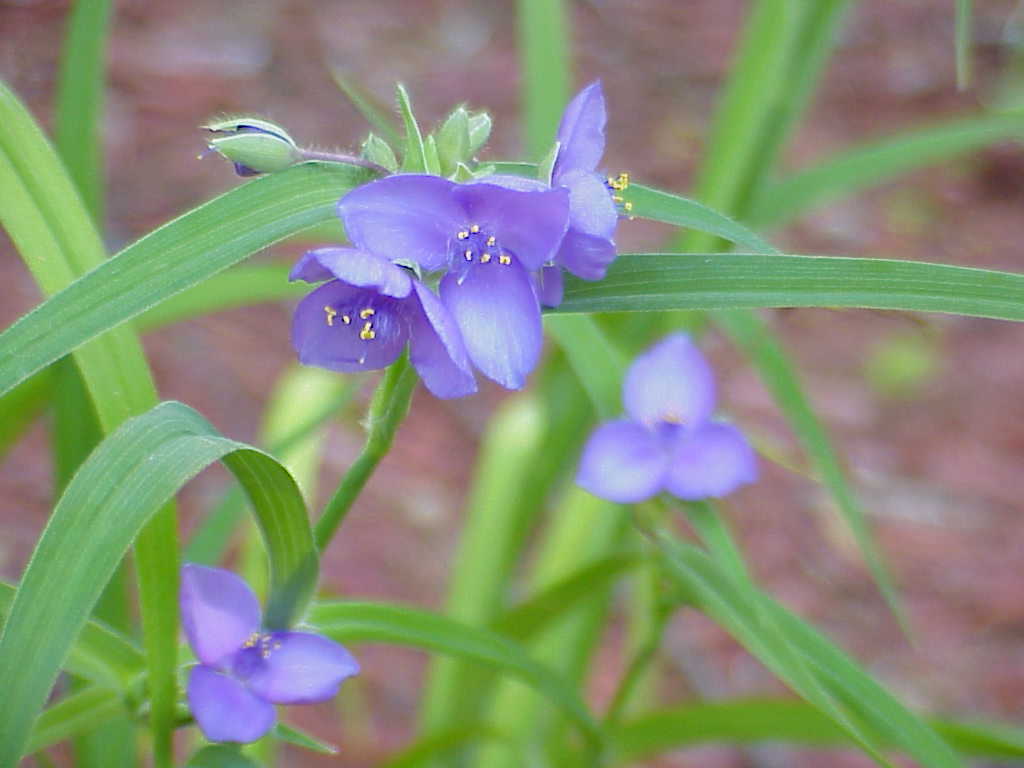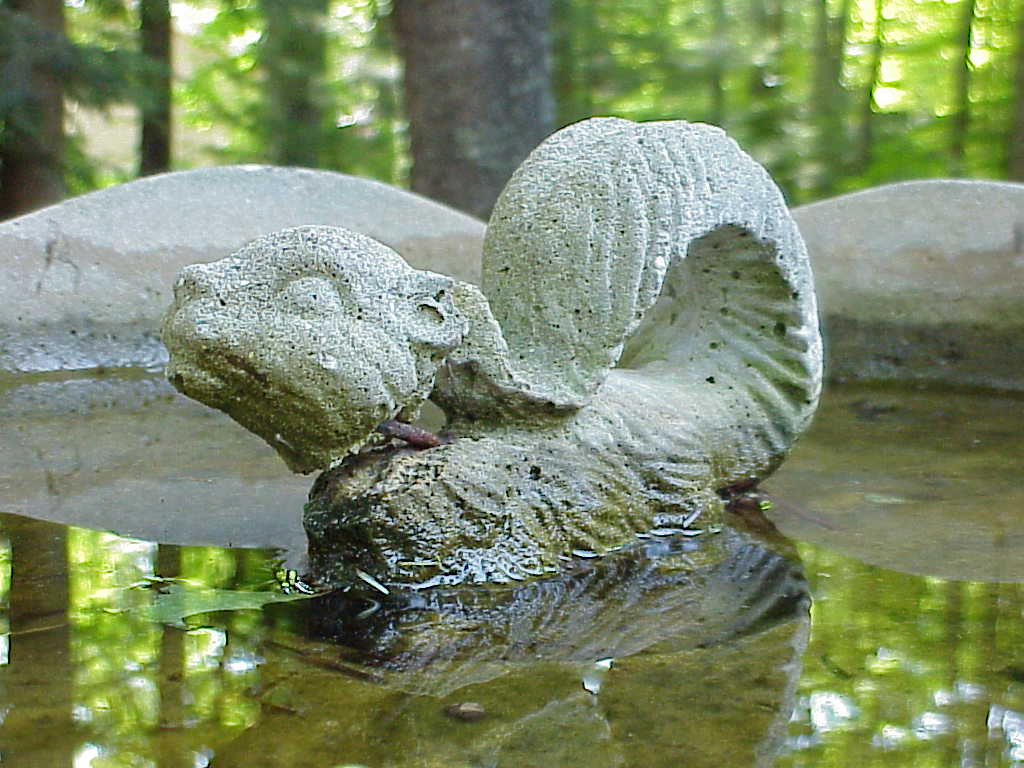 ---
July 7, 2019 - DYMO 1570 Label Maker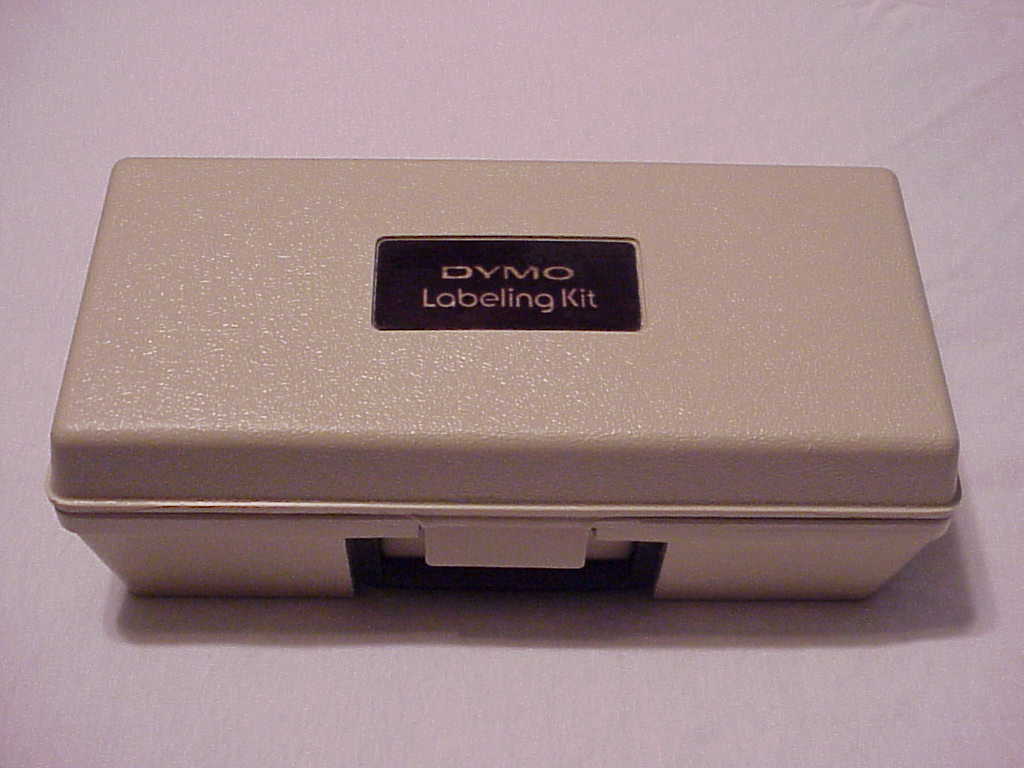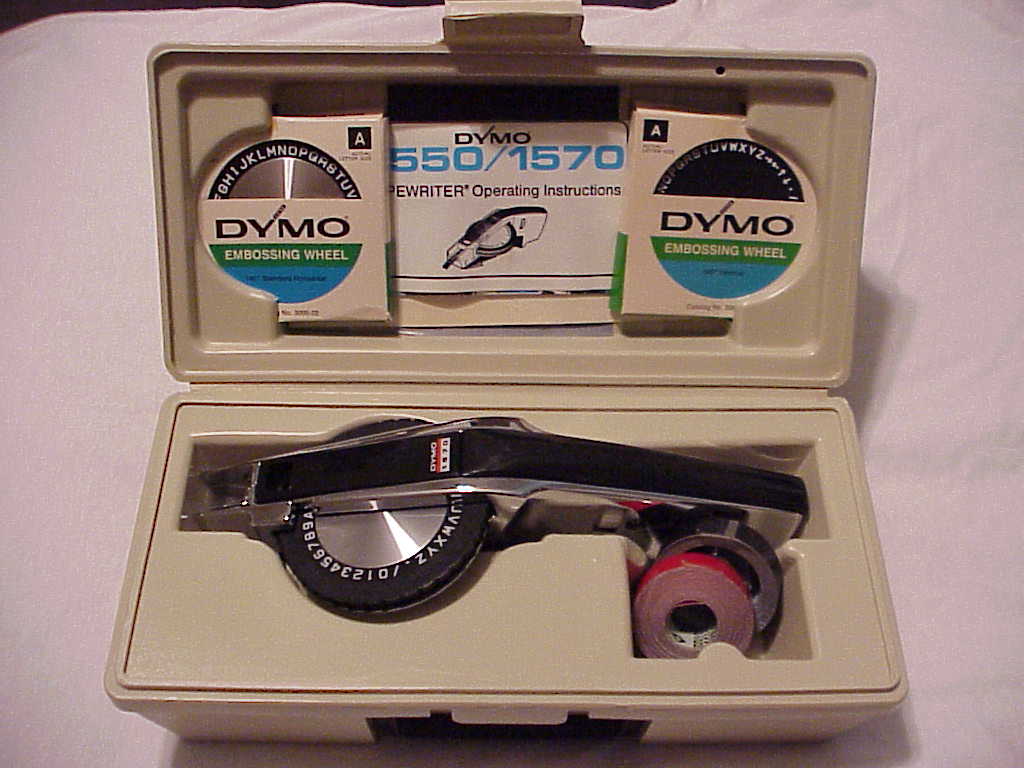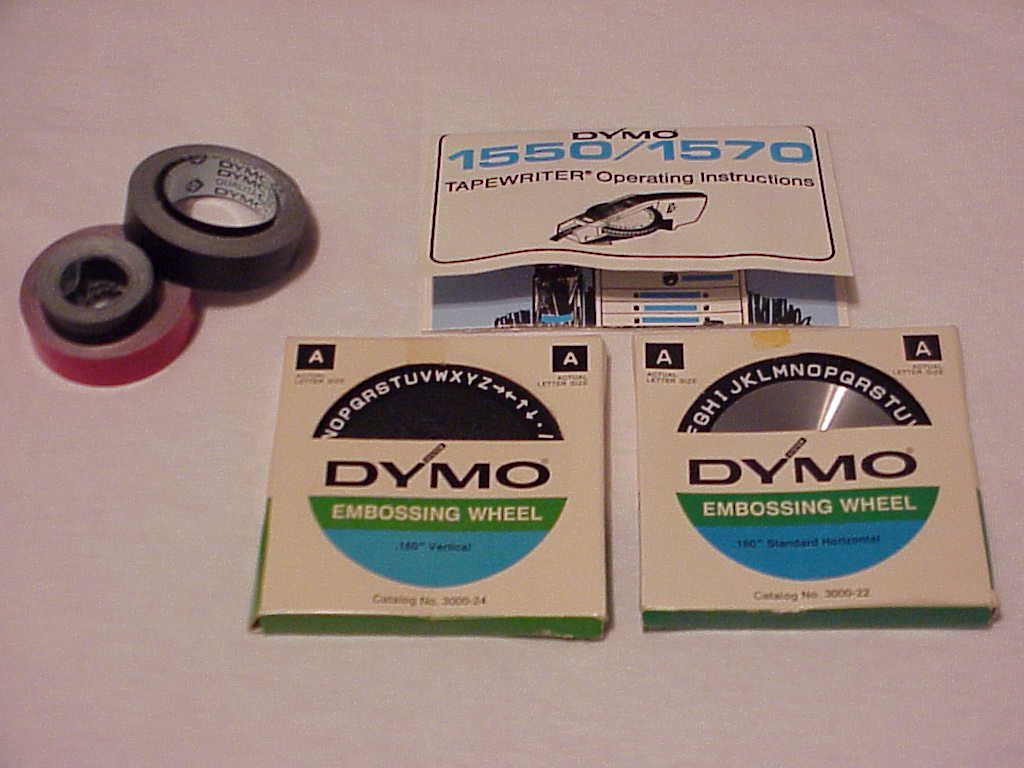 This is an embossing label maker from around 1974. It comes with a nice carrying case and a few different fonts, one being vertical. It has a nice feeling metal construction and the tape it came with still sticks strongly.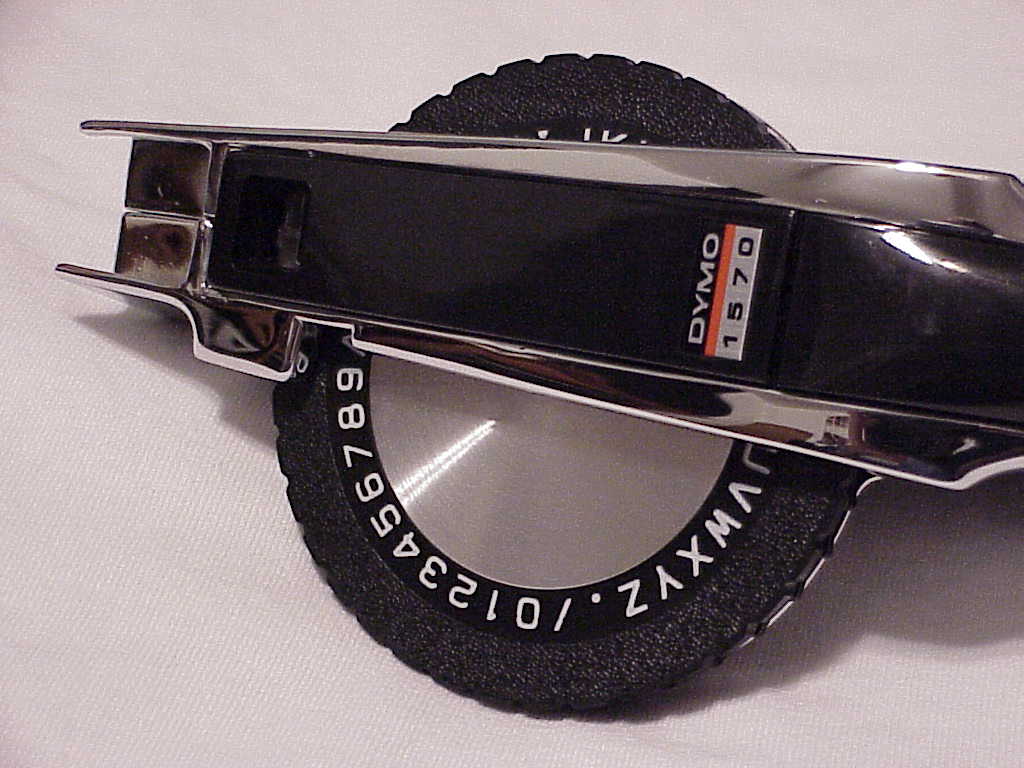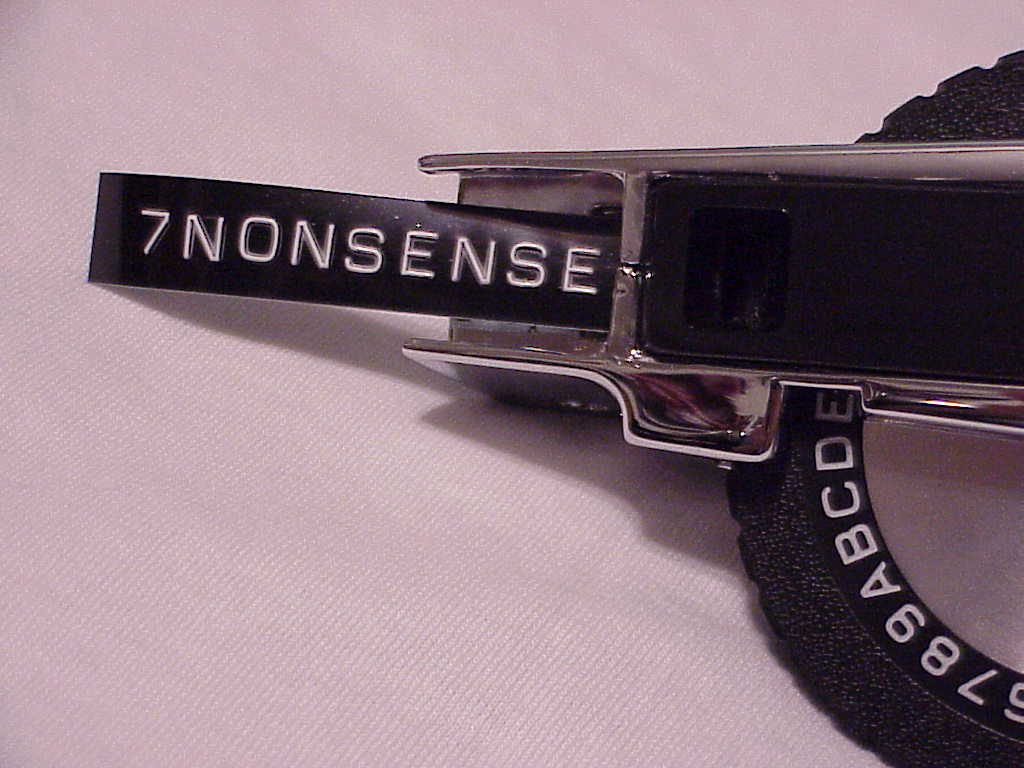 ---
July 4, 2019 - Smith Corona Coronamatic 2200 Typewriter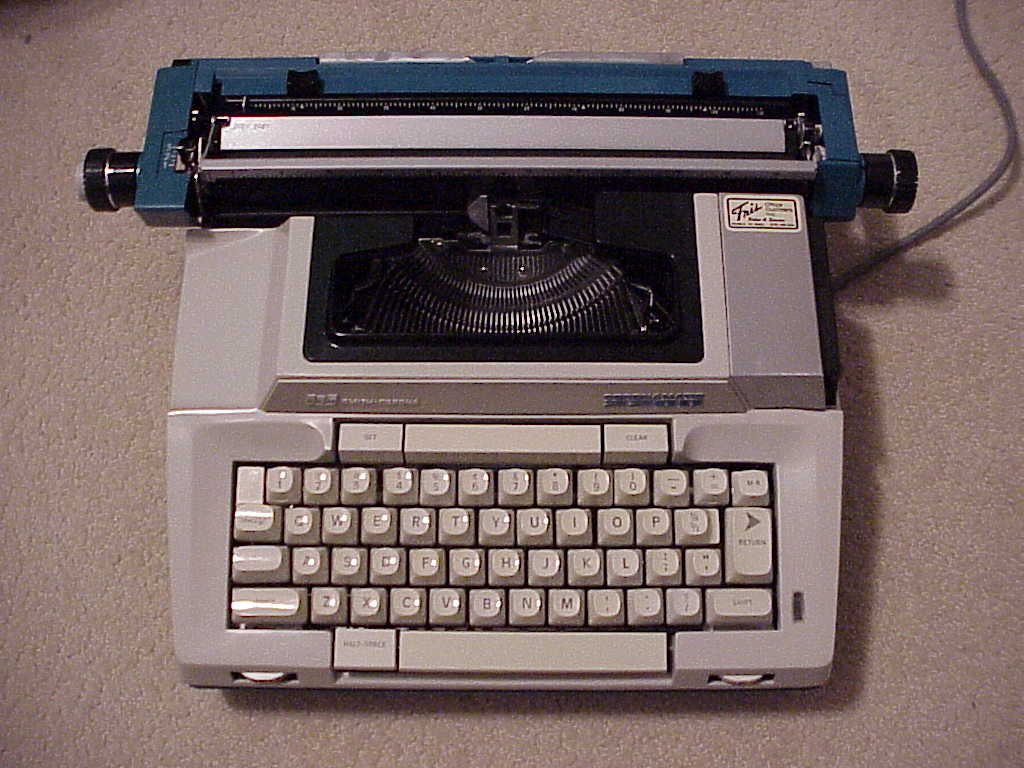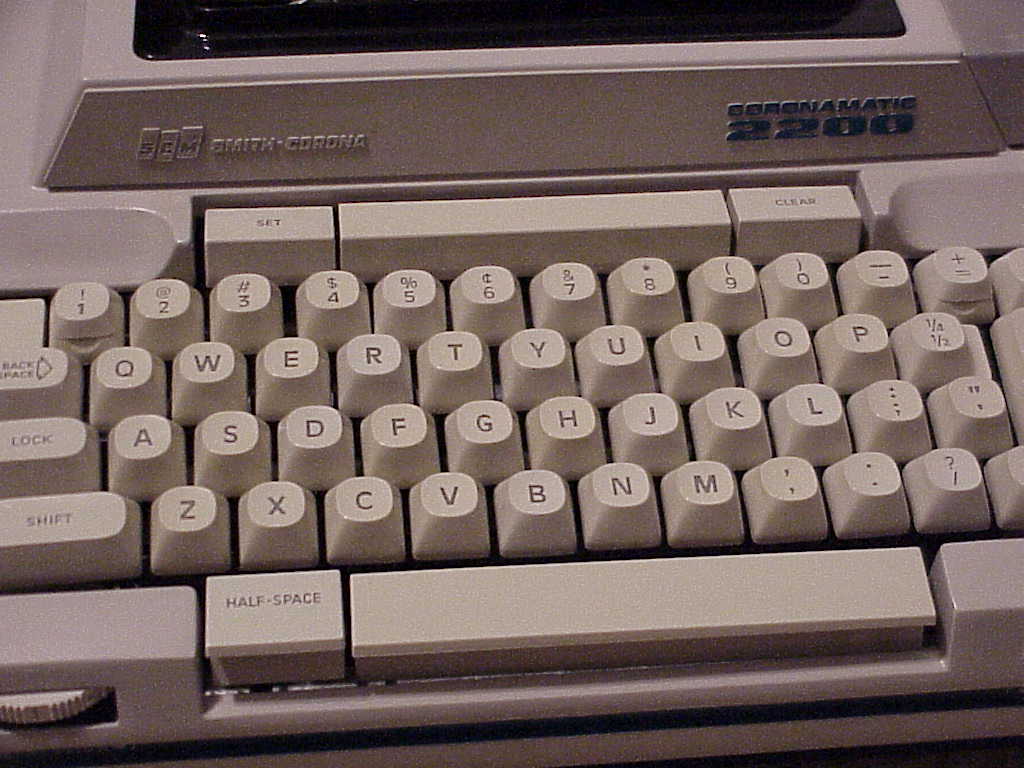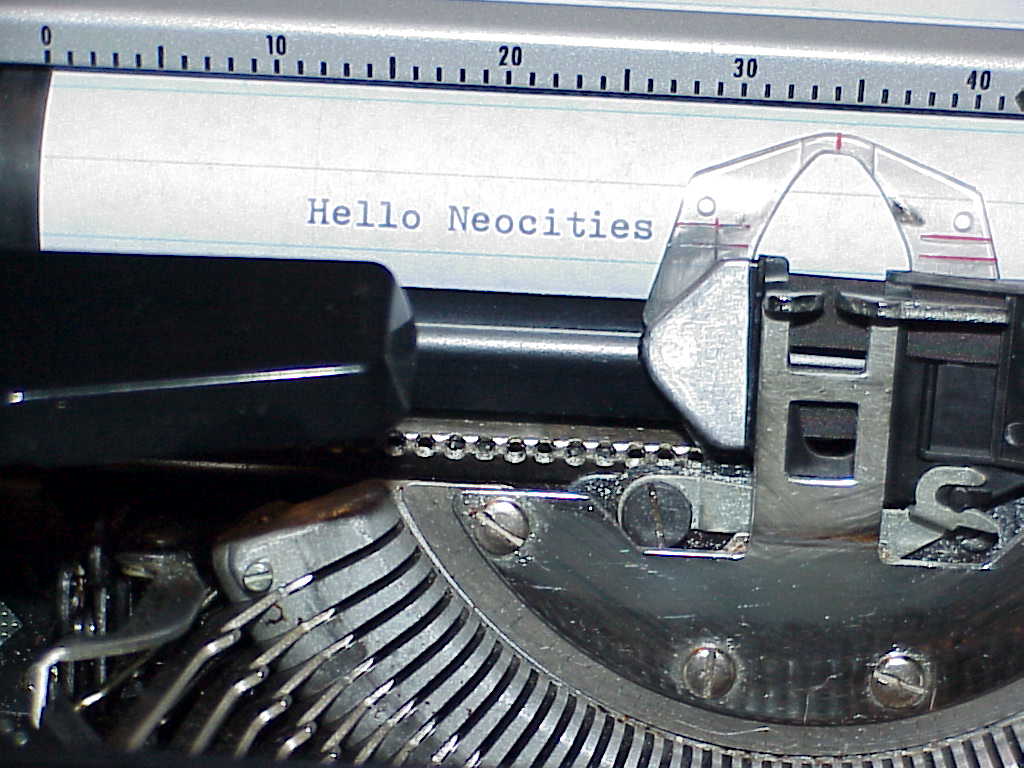 This is an electric typewriter from the 1970's. I paid $7.50 for it at the thrift store. The ink ribbon it came with was broken so I ordered a new one on ebay and it works great! It's heavy and built solid.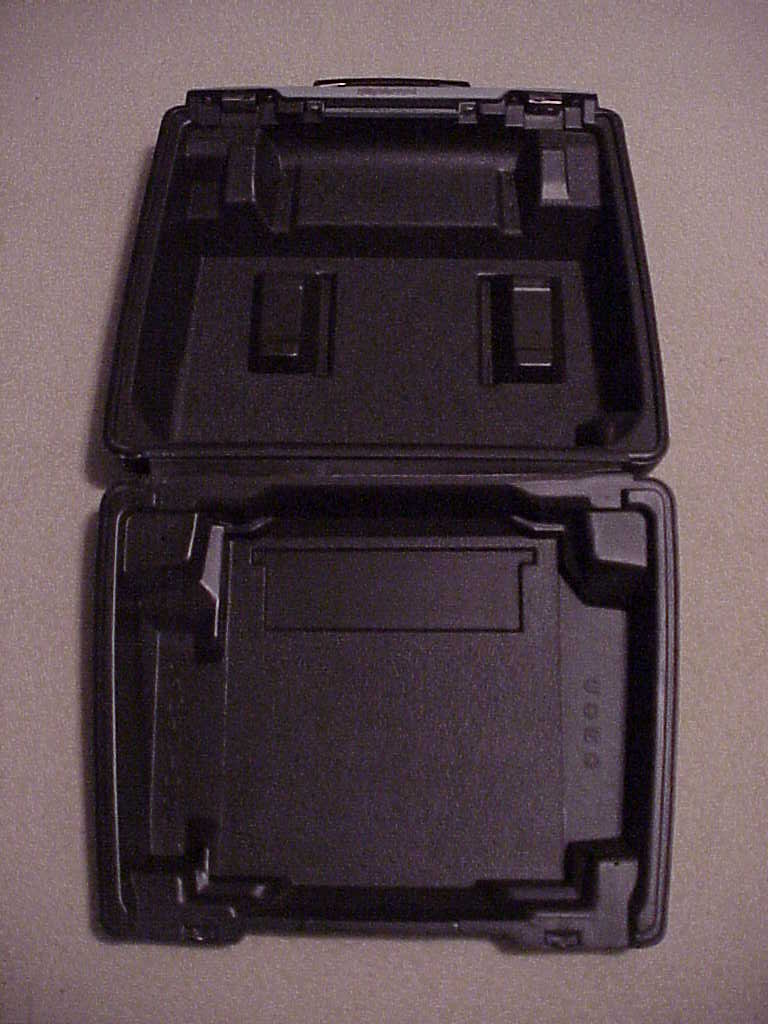 It came with this plastic case.
---
June 26, 2019 - Sony Mavica MVC-FD91 Photos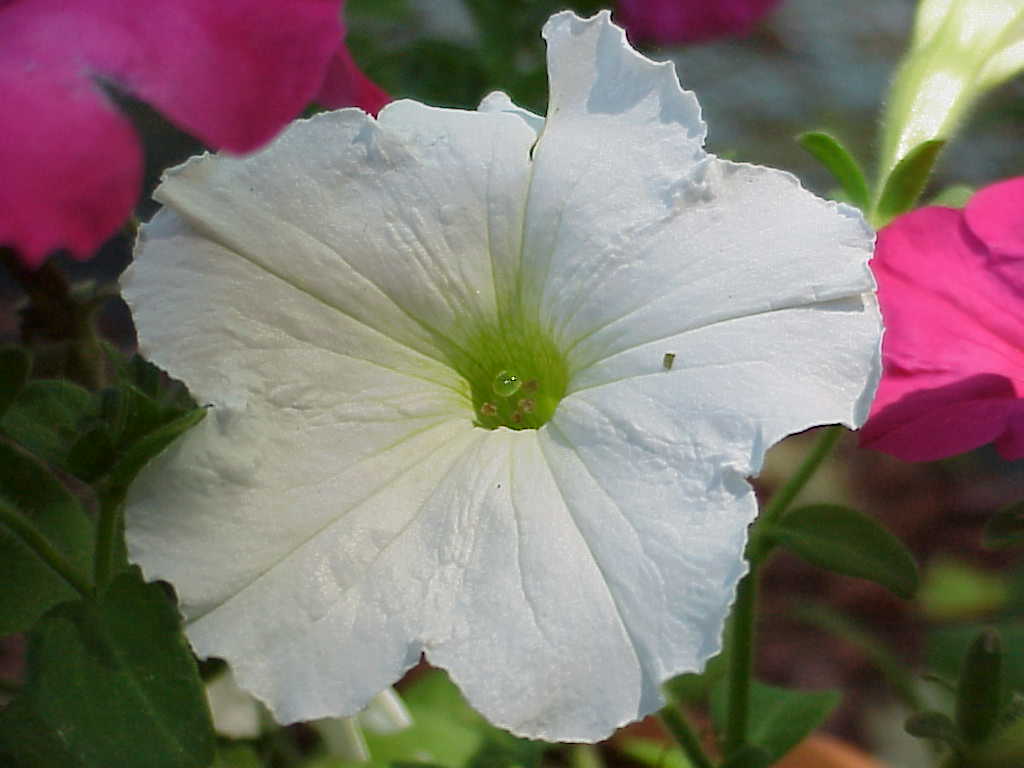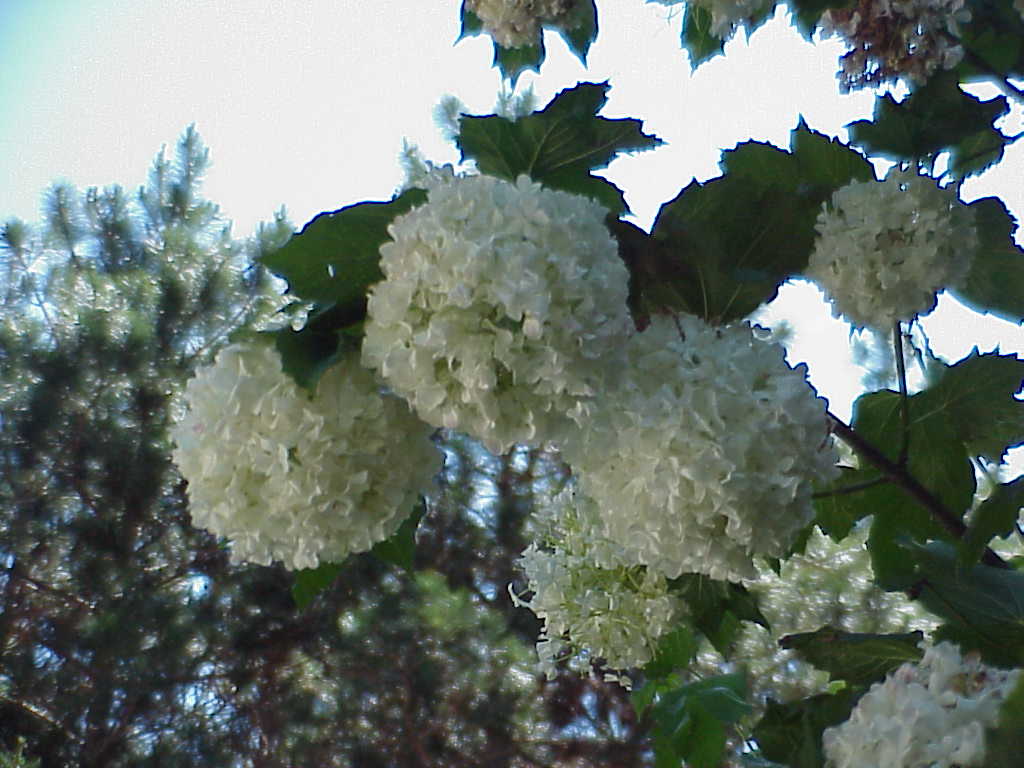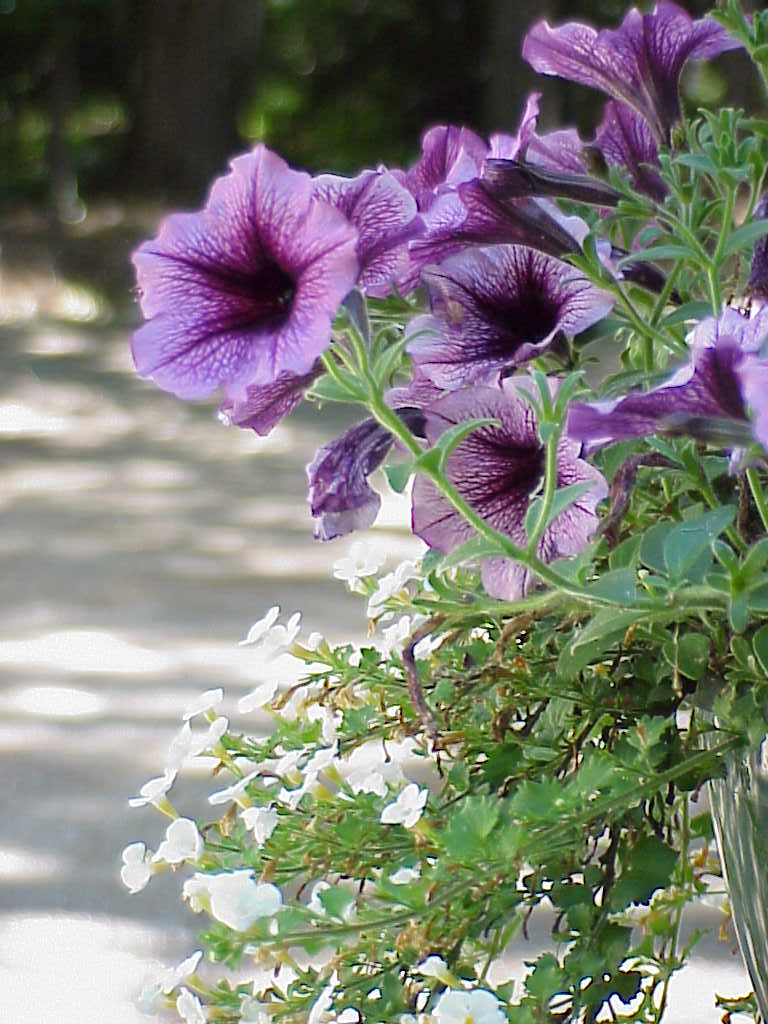 I took a few pictures outside today.
---
June 26, 2019 - GMC-320 Plus Geiger Counter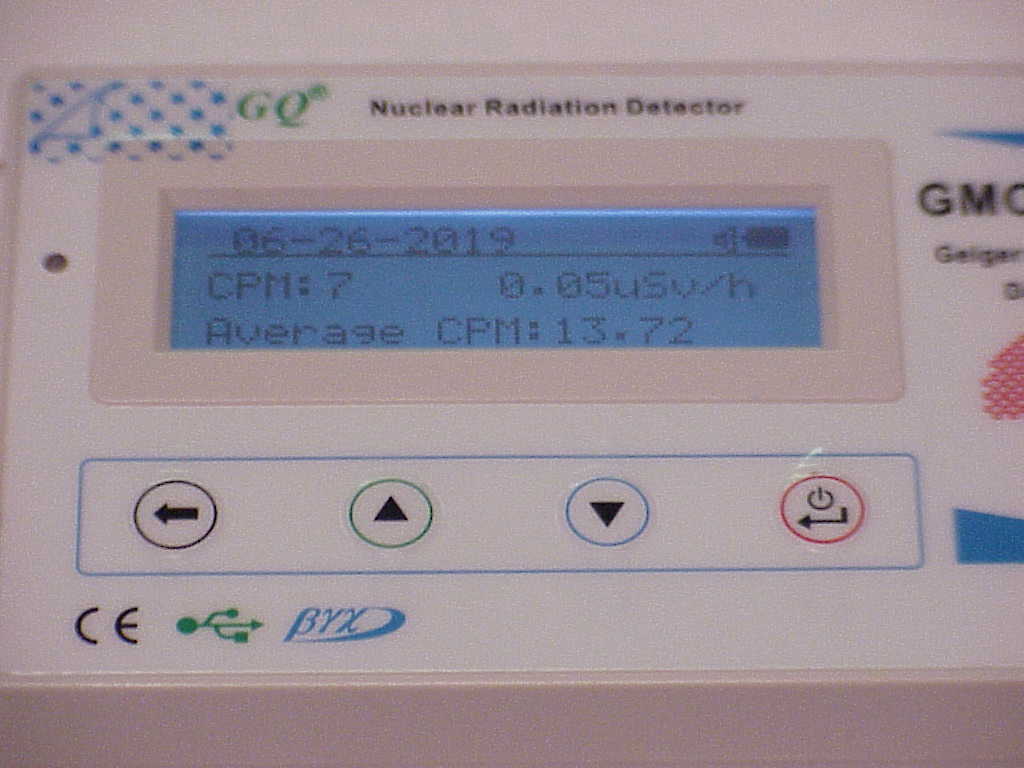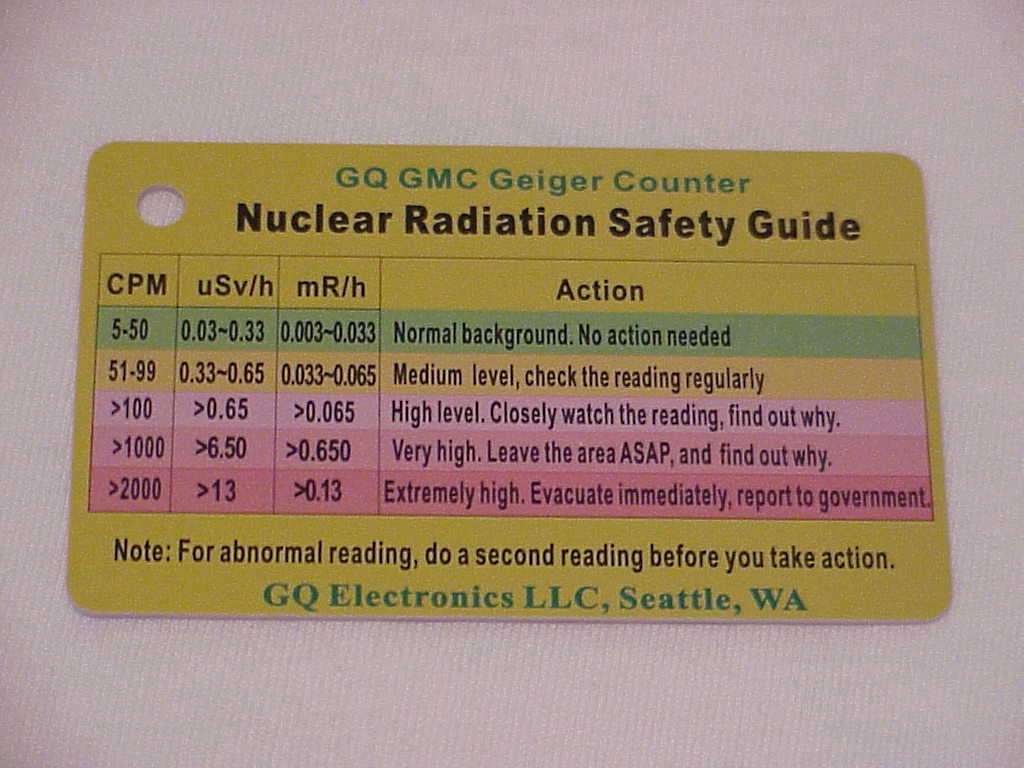 I bought this new a few years ago for around $100. It's a nice little geiger counter with a lot of features. The second image is the background radiation levels in my bedroom. It also came with a handy radiation guide.
This is the Jefferson golden hour clock, it has Radium painted on the hands and numbers to make them glow in the dark. It does not glow anymore but is still radioactive. I have the geiger counter about an inch away from it. This clock is especially dangerous because the numbers and dials are out in the open unlike most clocks with a cover over them.
---
June 20, 2019 - Nintendo Color TV Game Block Kuzushi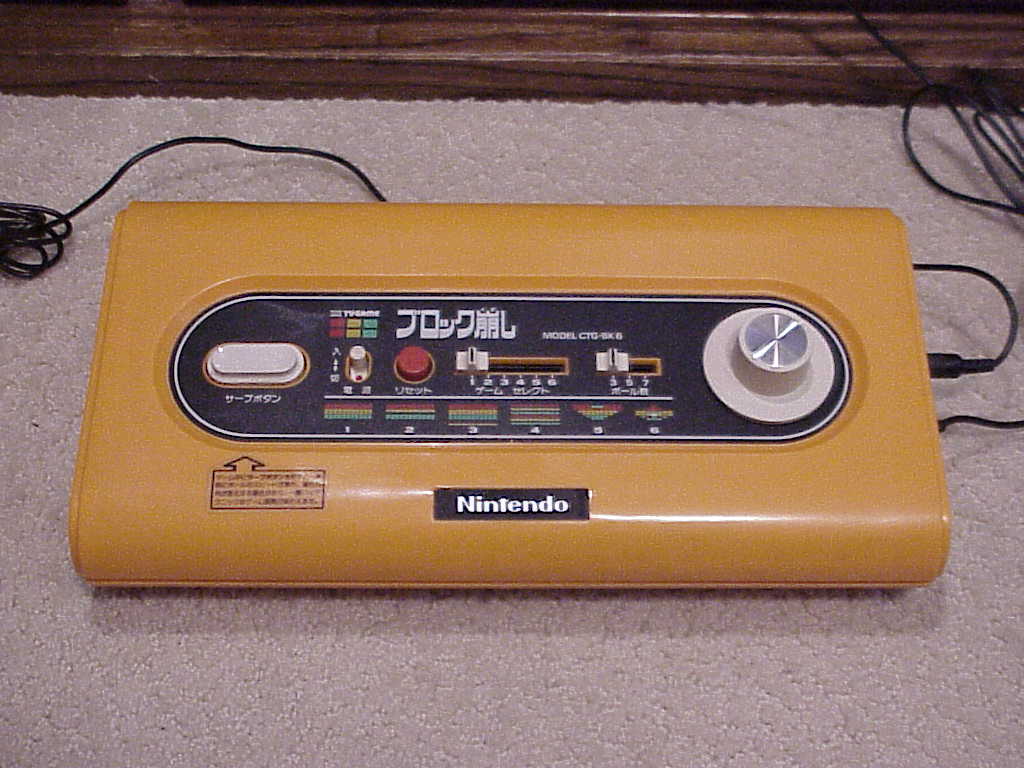 The Nintendo Color TV Game Block Kuzushi (任天堂 カラー テレビゲーム ブロック崩し) is a breakout clone that was released in 1979 and is part of Nintendo's first line of video game consoles. There are six versions of the game to choose from and three different amount of balls to start with. This one is in very good condition and works perfectly. The serve button and analog paddle wheel are very responsive and feel great to use.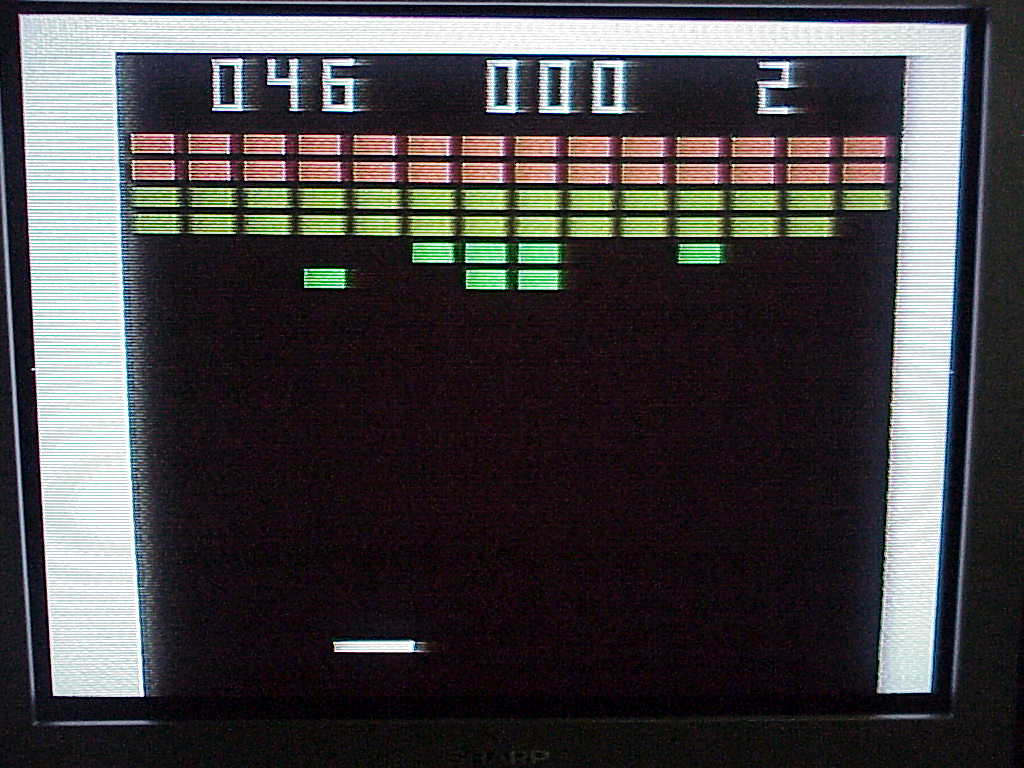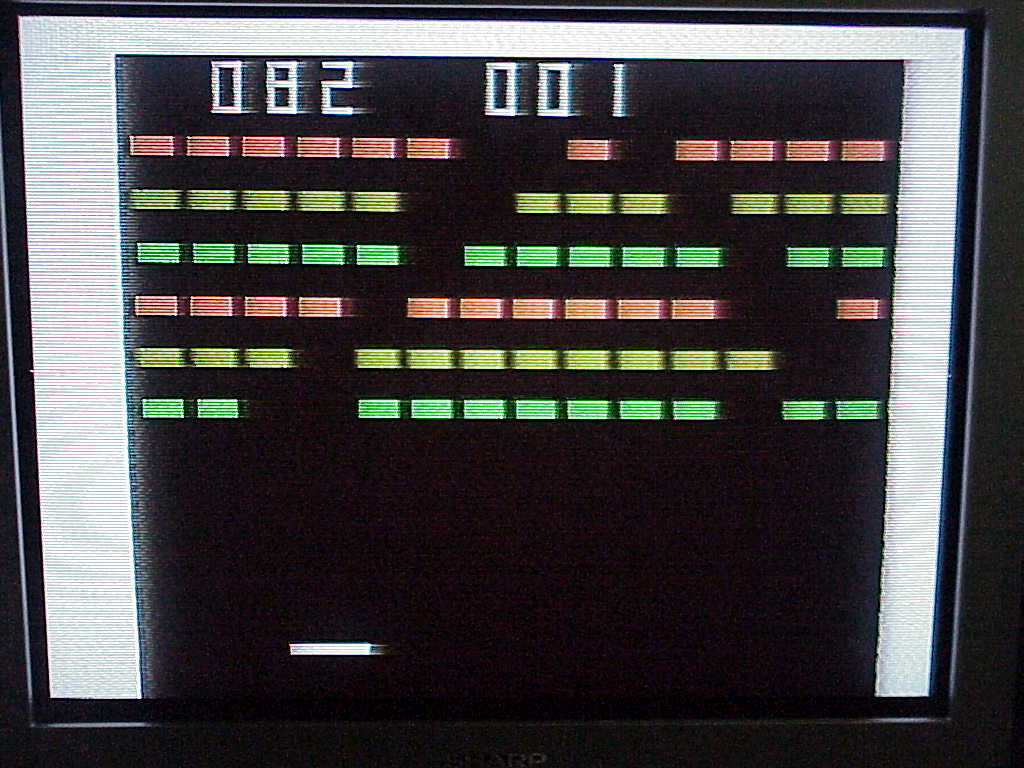 ---
June 18, 2019 - Elektronika MK-52 Calculator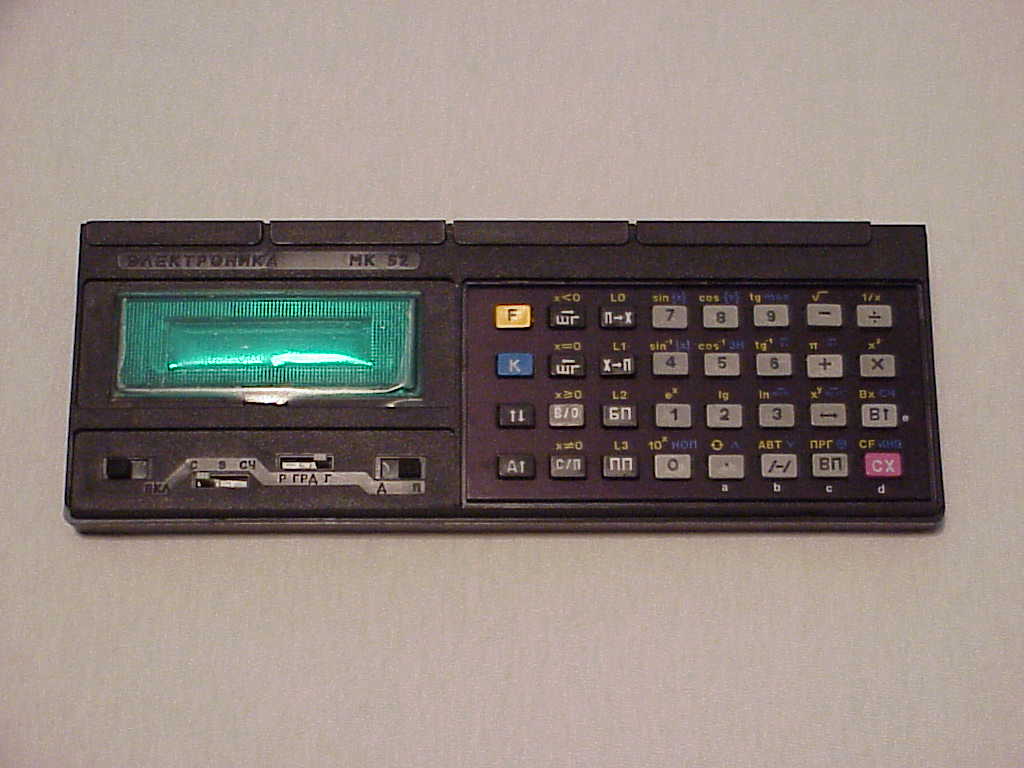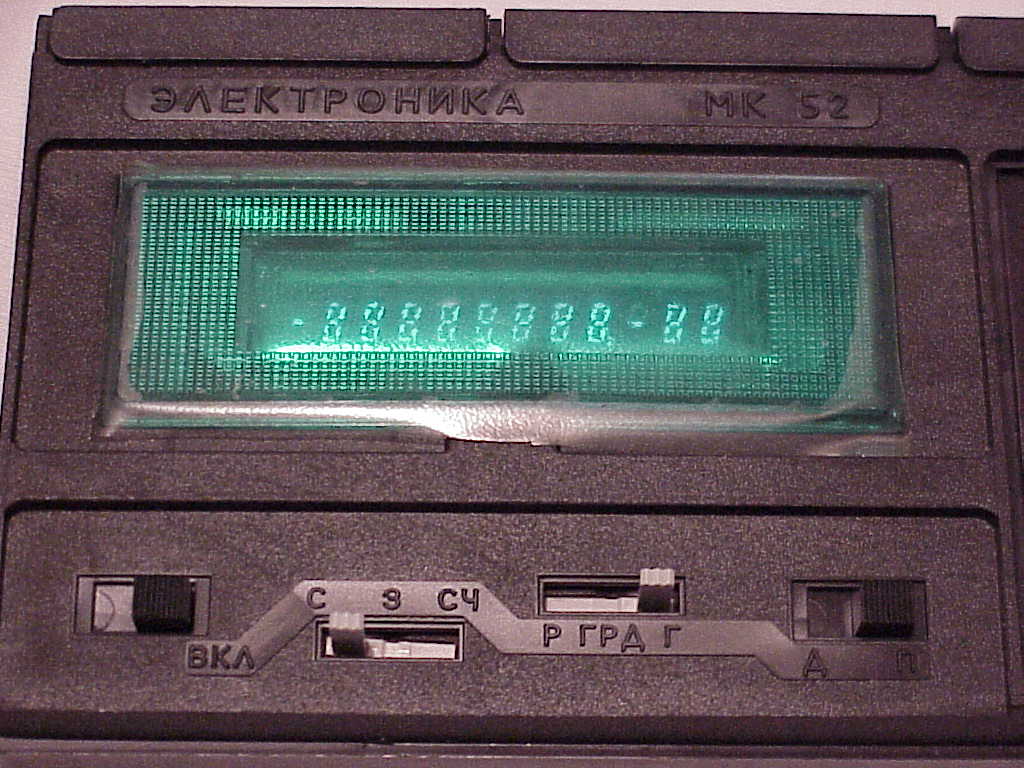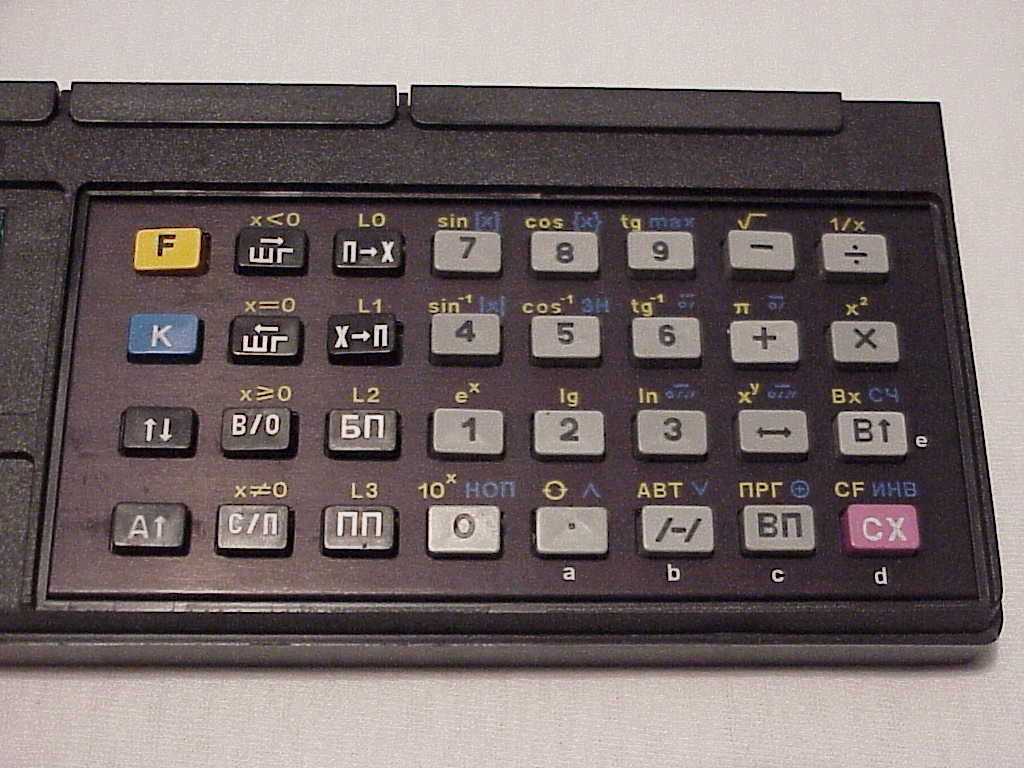 The Elektronika MK-52 (Электро́ника МК-52) Calculator is Soviet made and produced from 1983 to 1992. It uses the RPN entry method for calculations. It has a beautiful green vacuum fluorescent display and programmable with 105 steps of memory. Programs and registers can be saved to the internal 512 byte EEPROM to keep them when you power it off. The one pictured above has an issue with the EEPROM and will not save properly.
This blue version of the calculator is in like new condition and came with the lid and manuals. Unfortunately this one also has a problem; the EEPROM thankfully works but the left most segment of the display does not (where the negative sign goes). The calculators are powerful but the build quality could be better.
---
June 13, 2019 - Nintendo Game Boy Camera and Printer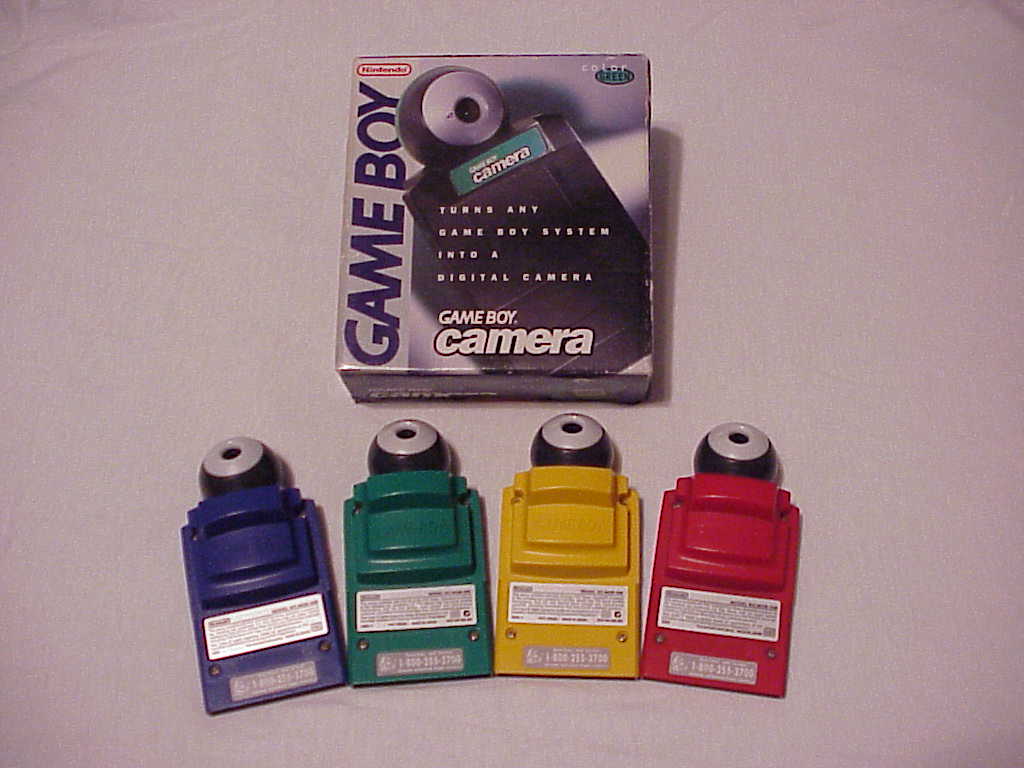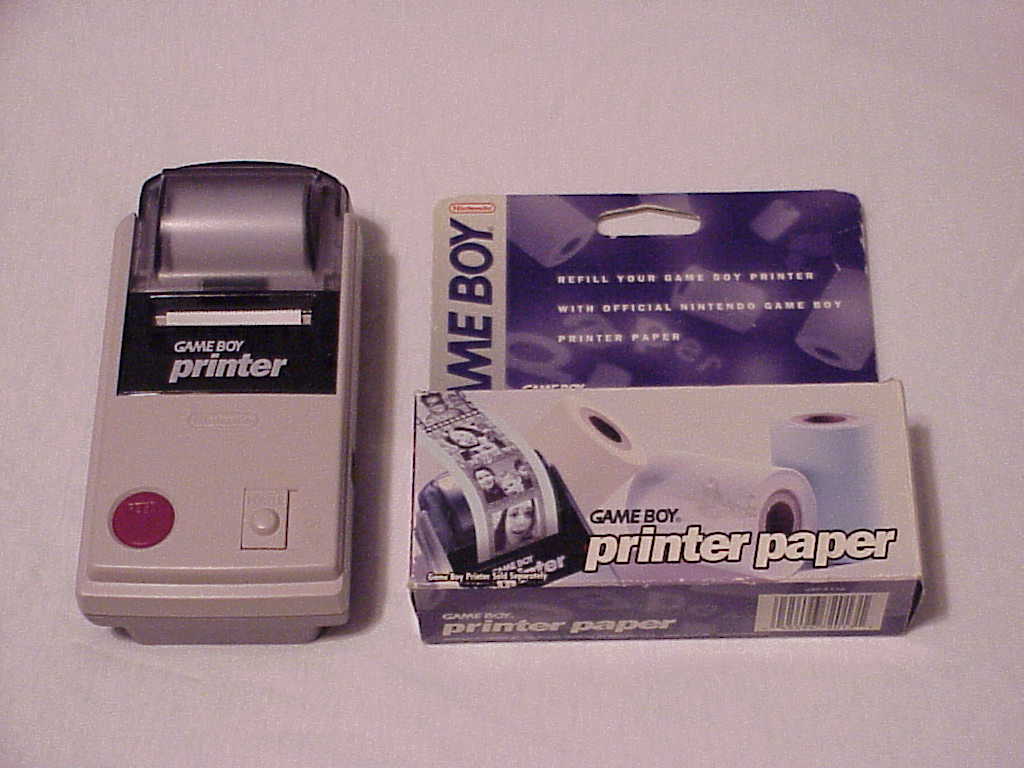 The Nintendo Game Boy Camera released in 1998 is one of my favorite Game Boy games. The camera has a resolution of 128x112 in four shades of gray. There are a lot of features and games included and the menu system is fun and interesting. My favorite game included is the DJ game where you create small music loops. You can easily spend hours messing around with it.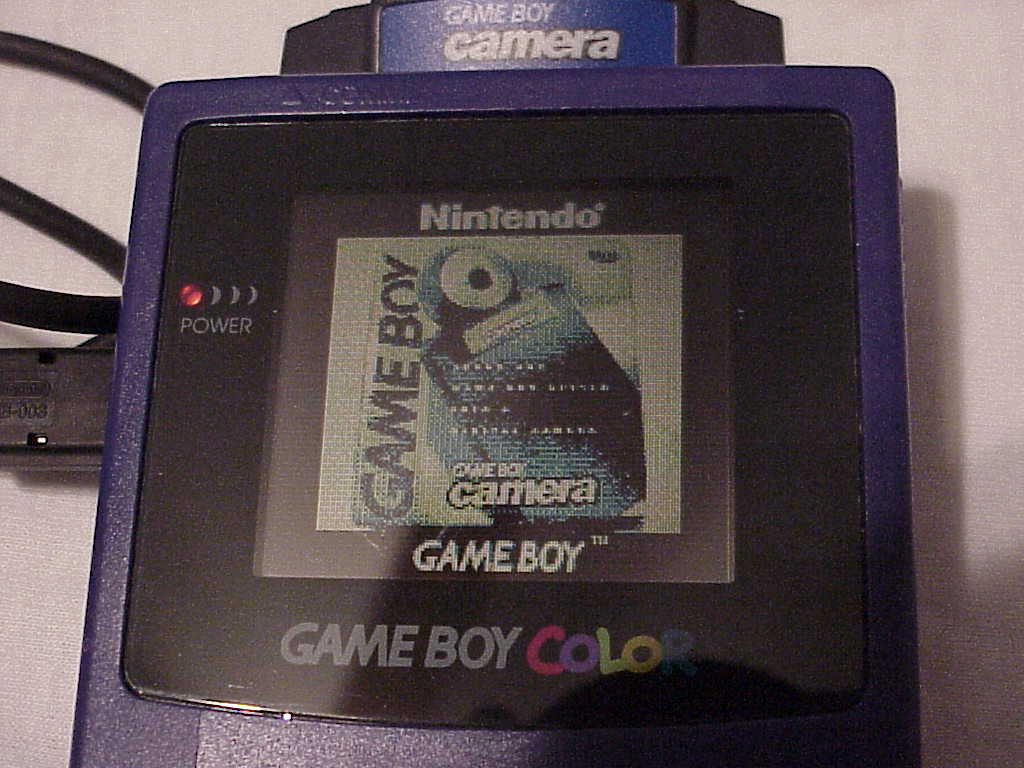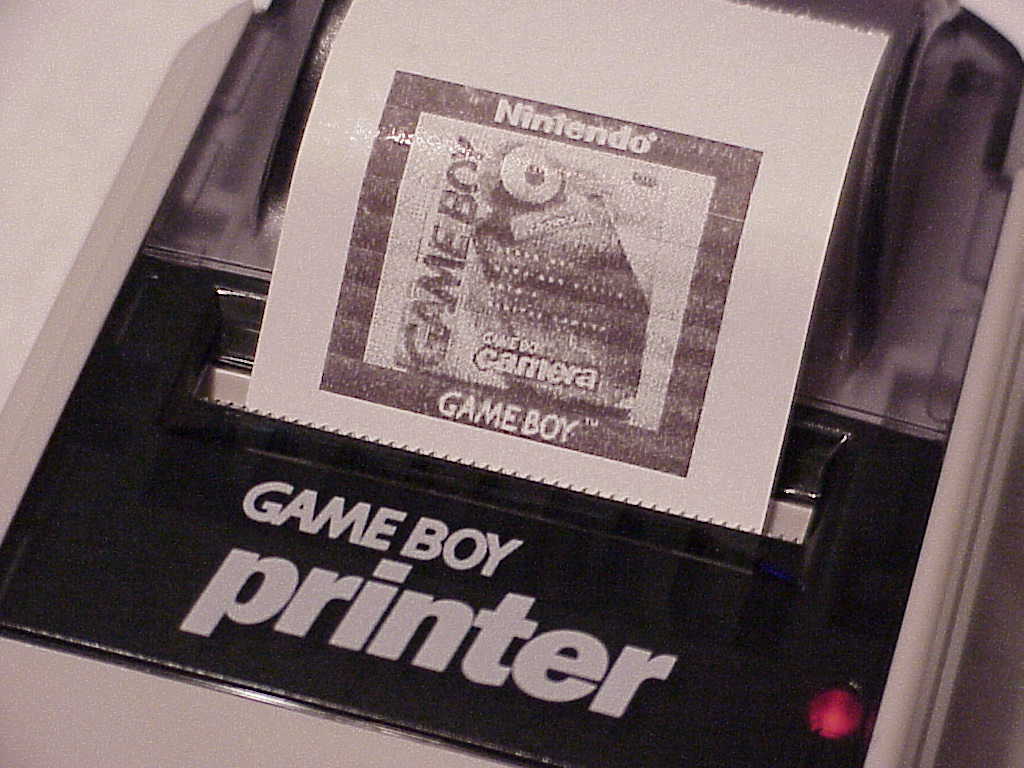 The Game Boy Printer is a small thermal printer released at the same time as the Game Boy Camera and compatible with a handfull of other games too. Nintendo sold adhesive backed thermal paper in packs of three for it. The official paper has aged too much now so you need to use 1.5 inch wide thermal rolls and cut the length down to fit in the printer to get best results.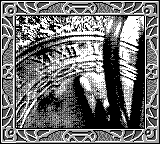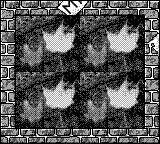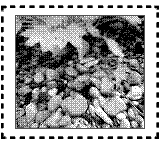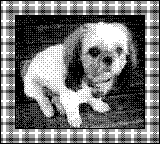 Some pictures I have taken.
---
June 10, 2019 - Laserdisc: Kanako - Photography by Kishin Shinoyama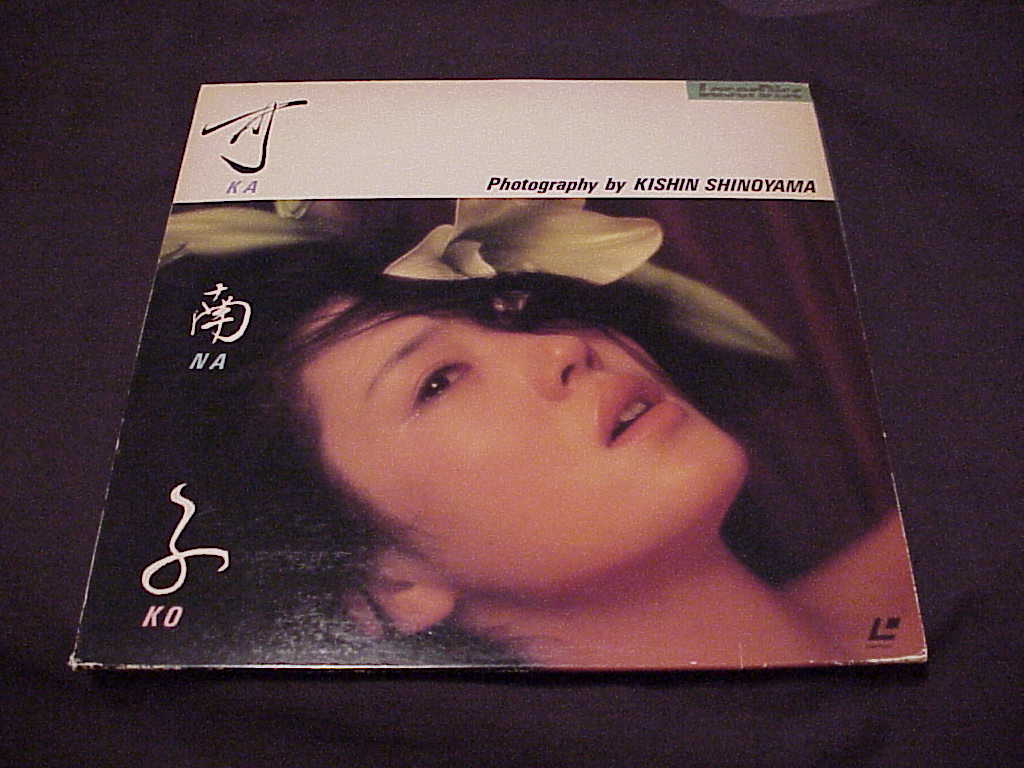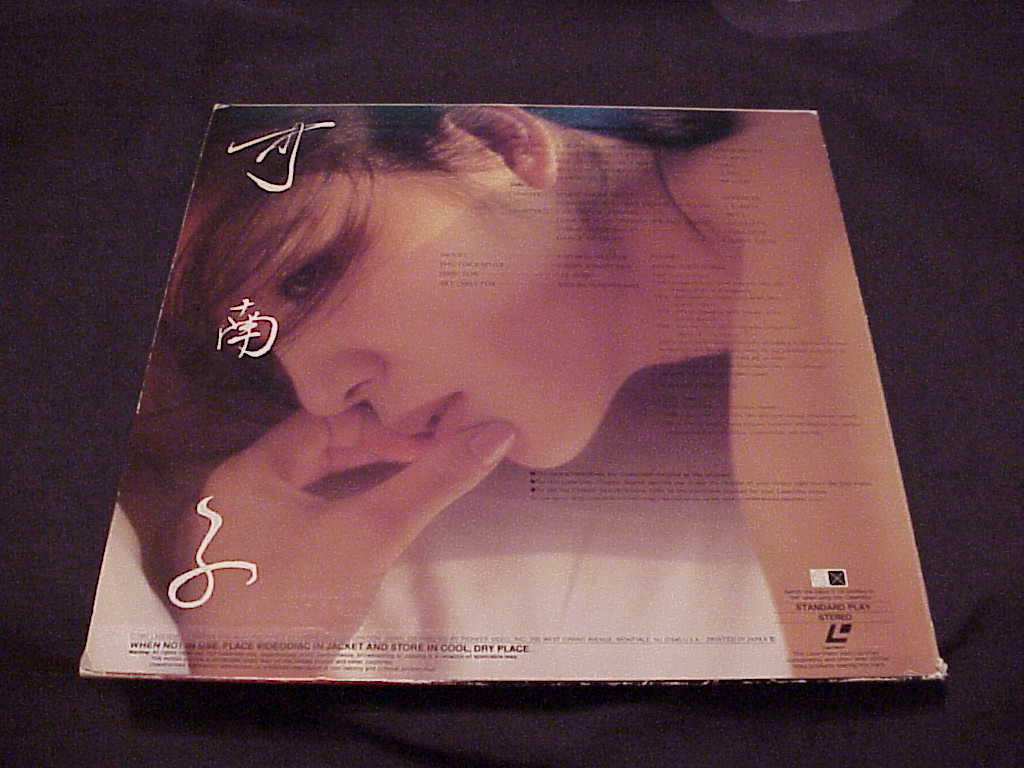 This is one of the oldest laserdiscs I own. It was released in 1982 and it's standard play (CAV) meaning it supports freeze frame and slow motion. This video is a slideshow of a Japanese model in multiple locations while classical music plays in the background. The photographer is Kishin Shinoyama (篠山 紀信). I think this video is rare and is one of my favorites in my collection.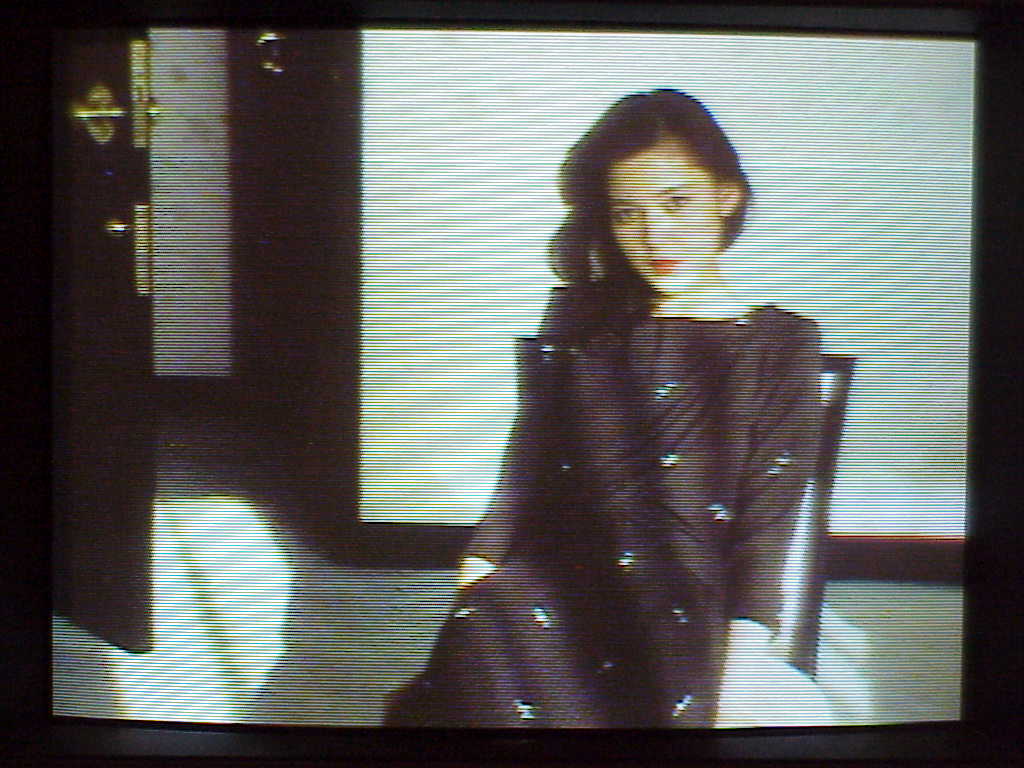 The model is Kanako Higuchi (樋口 可南子). She was born in 1958 and married Shigesato Itoi (糸井 重里) in 1993. The reason why i'm bringing that up is that Shigesato Itoi is the creator of the Mother video game series. The second game in the series known as Earthbound outside of Japan is one of my favorite Super Nintendo games.
---
June 5, 2019 - Sony Digital Color Printer FVP-1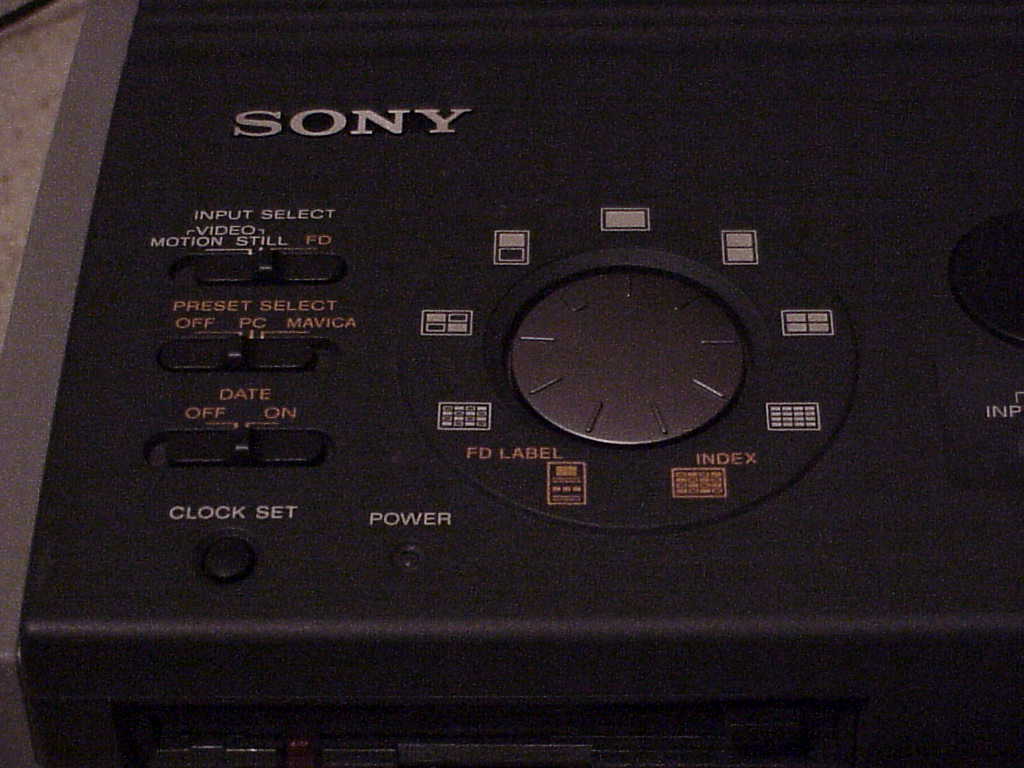 This is a small photo printer from 1998. It can print images from a floppy disk or a video source (composite or s-video) and it can also save images from a video source to a floppy disk. It needs to be connected to a monitor to choose and preview images to print.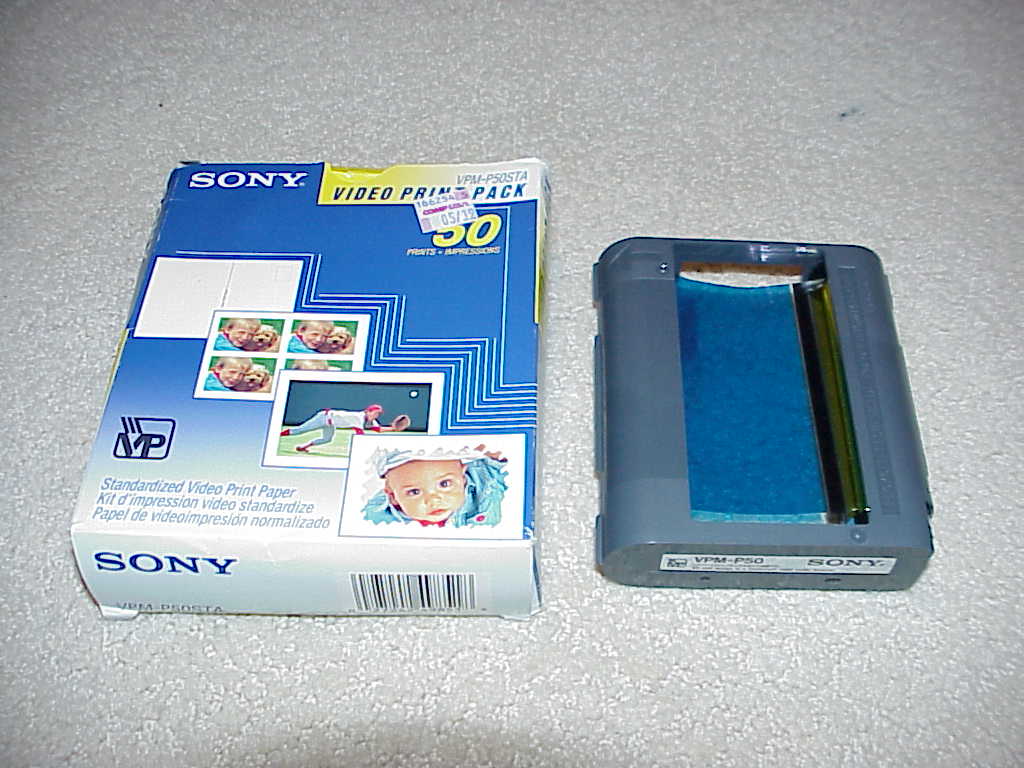 It prints using sublimation dye transfer printing and requires special video print packs to work. The print packs contain one print cartridge and 50 sheets of paper. It works great with my sony mavica digital camera and the print quality isn't too bad although it takes a couple of minutes to print each image.
---
June 4, 2019 - Sony Mavica MVC-FD91 Photos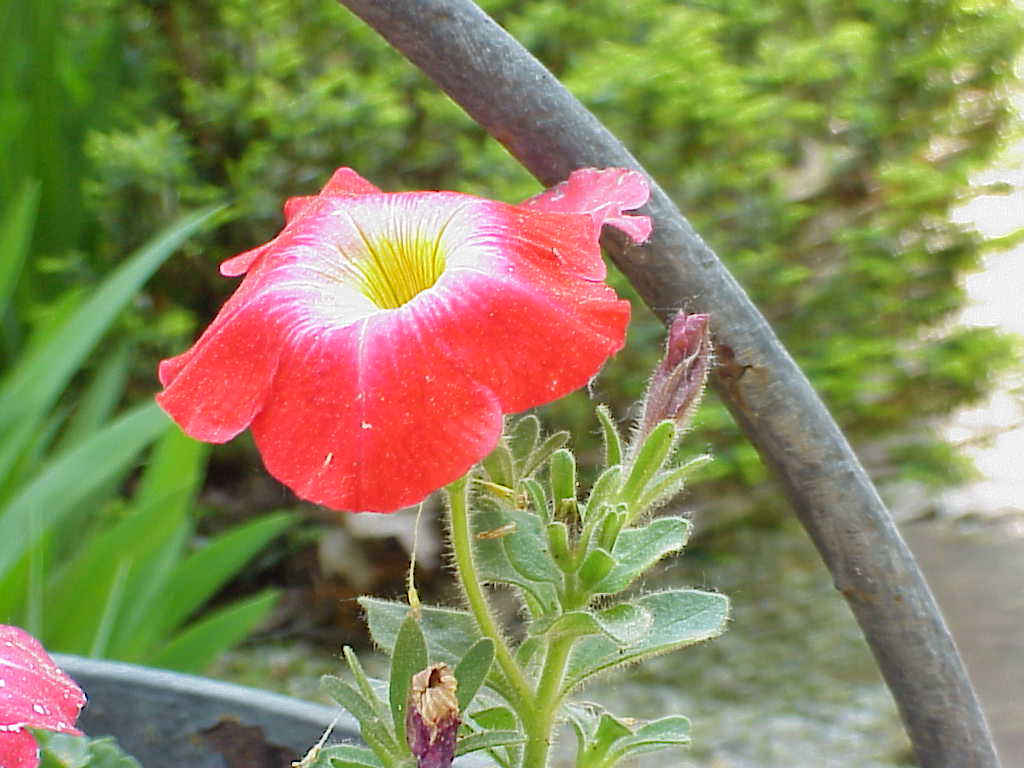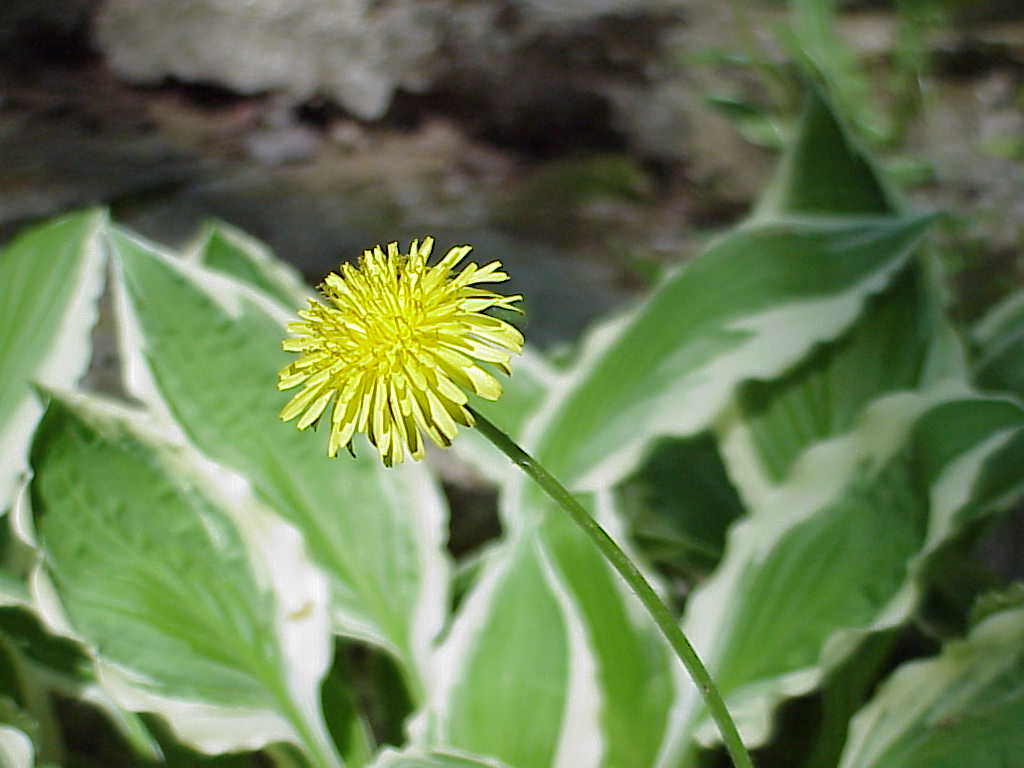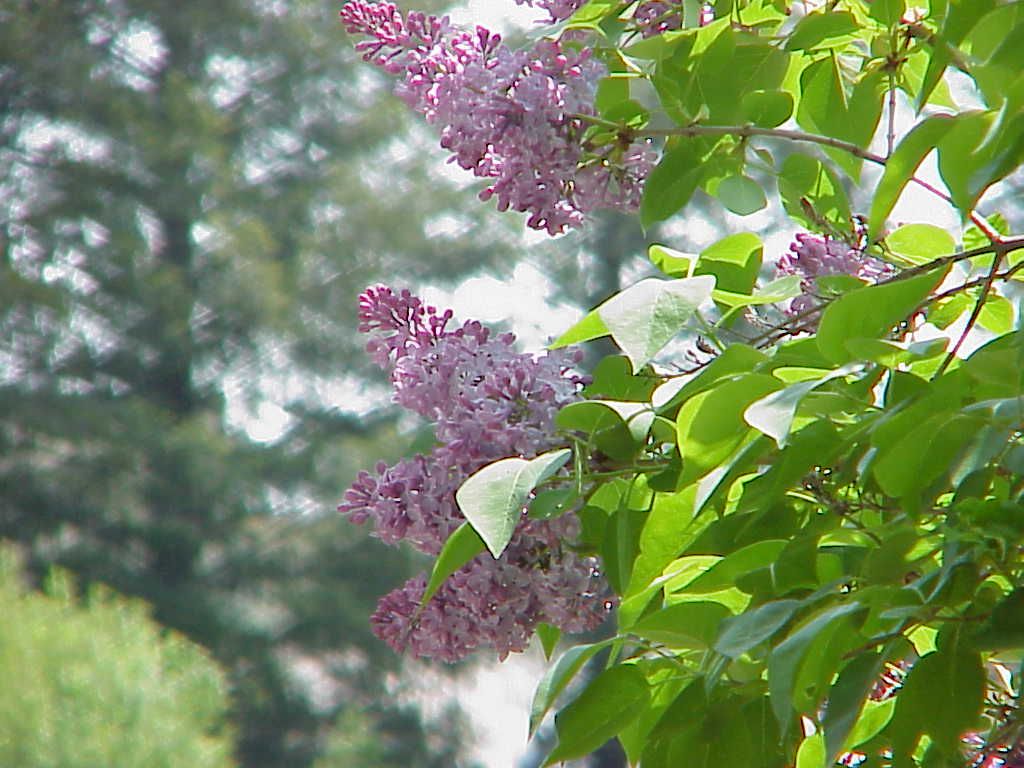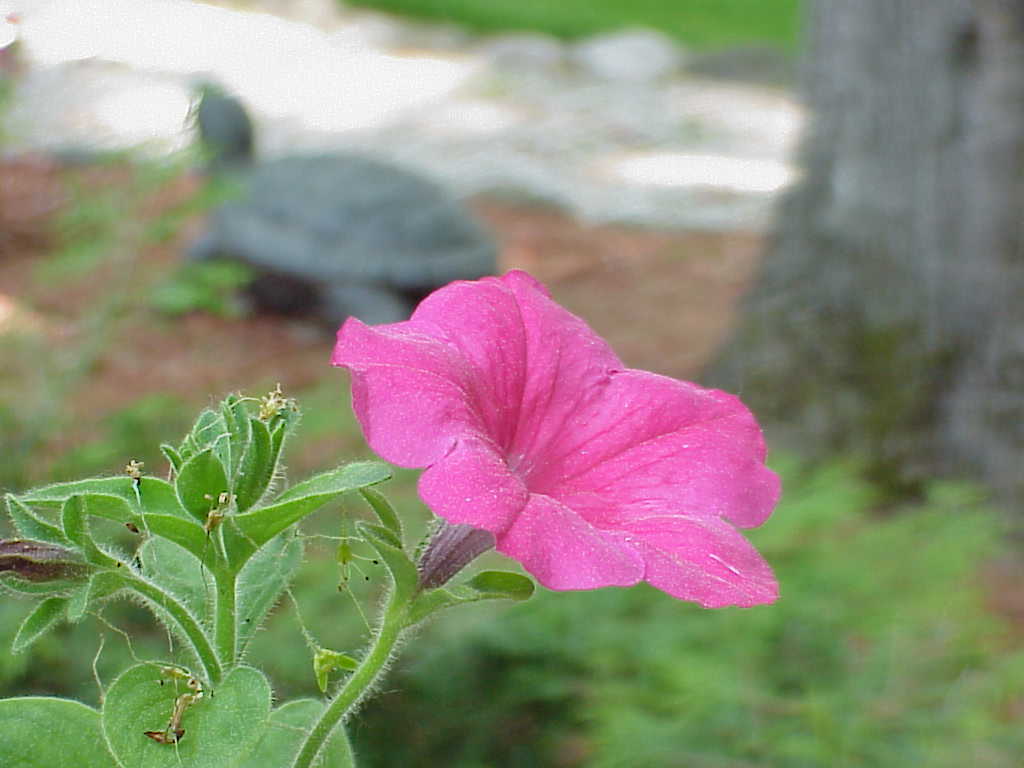 Pretty flowers, I like how the photos turned out.
---
June 3, 2019 - Game Boy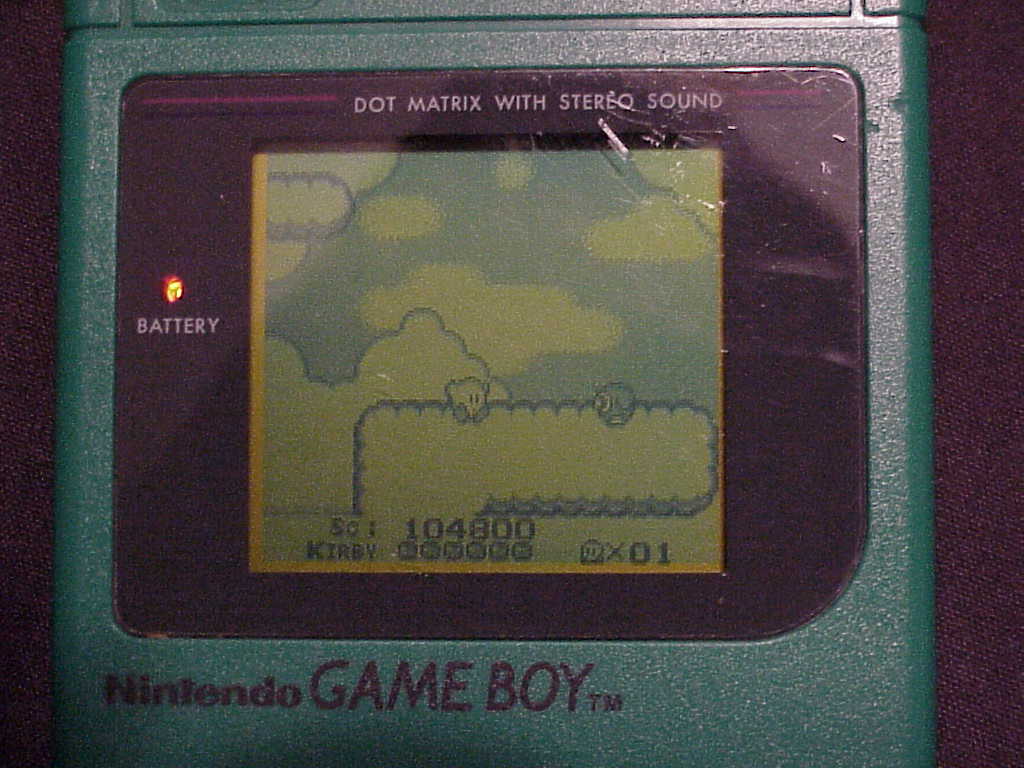 Kirby's Dream Land on my green Game Boy! I'm using an everdrive to play it. I didn't beat it, I got a little bored and turned it off at the beginning of the fourth stage. :(
---
May 25, 2019 - Cherry Blossoms