---
Blog - 2022
---
---
May 11, 2022 - Game Boy Camera Photos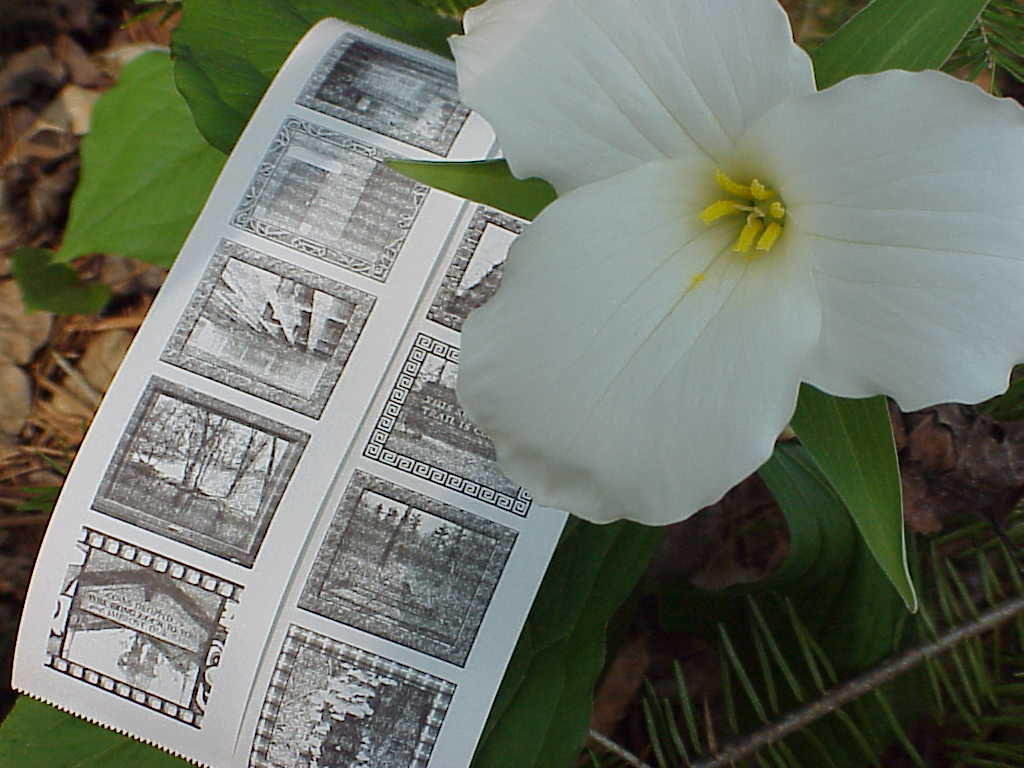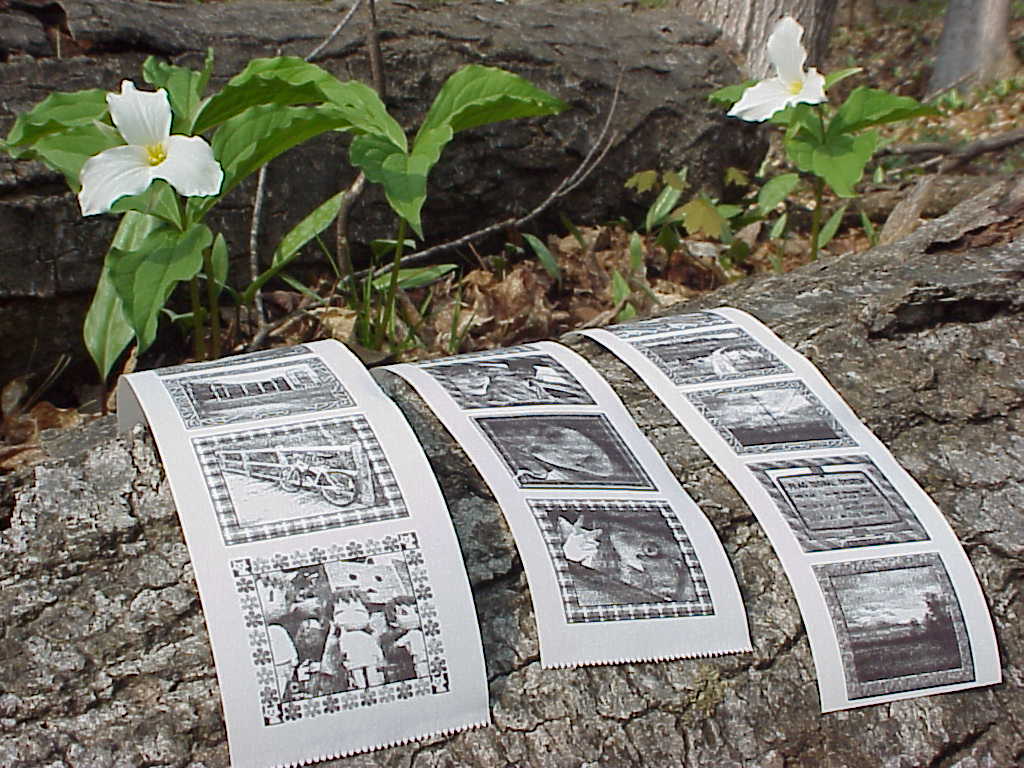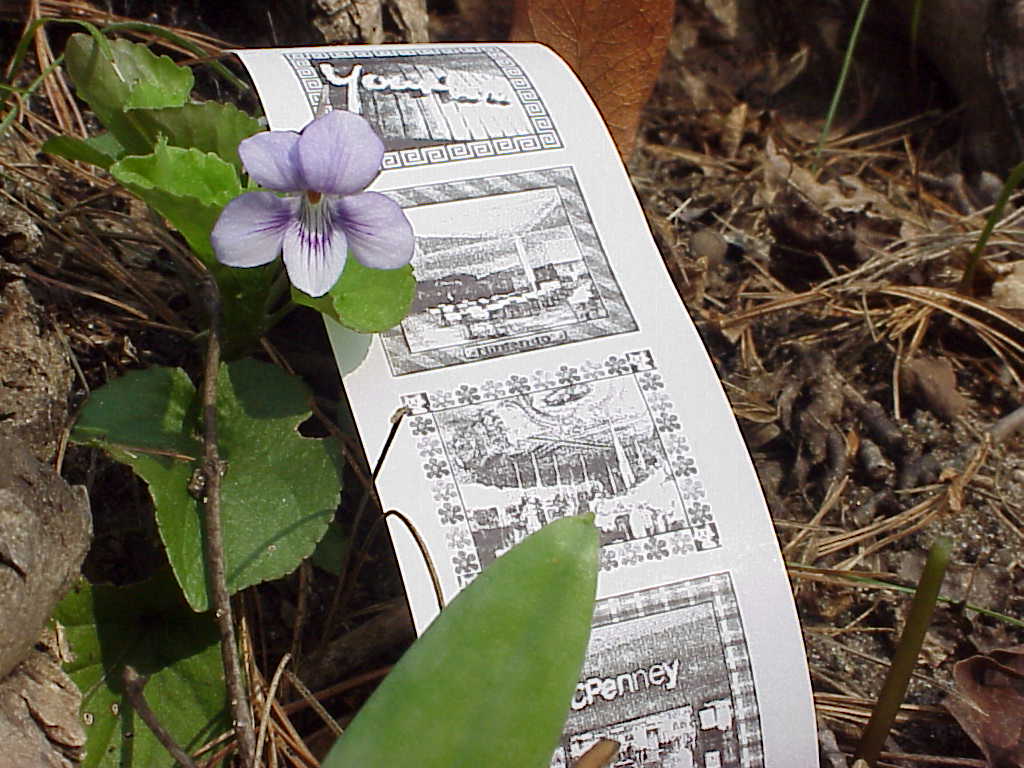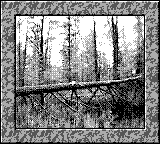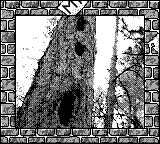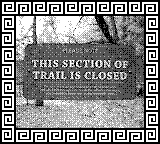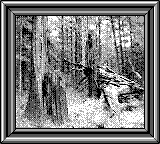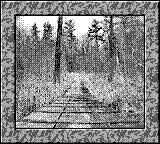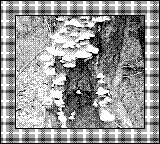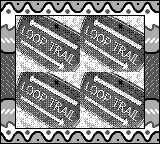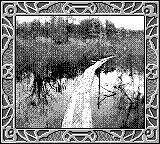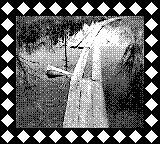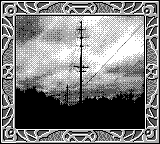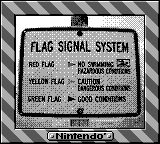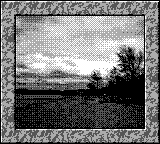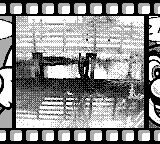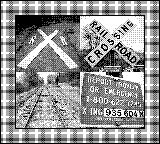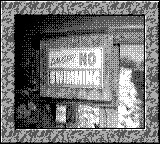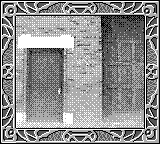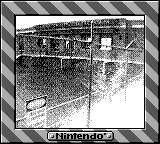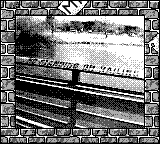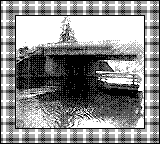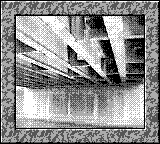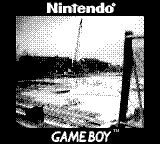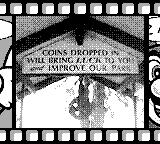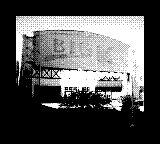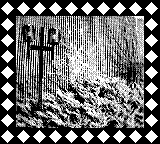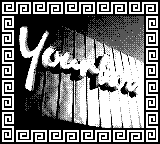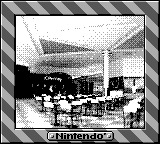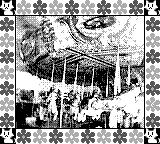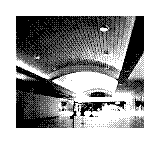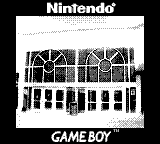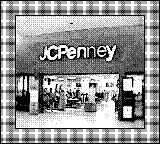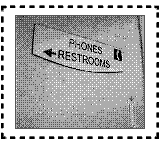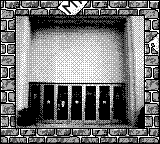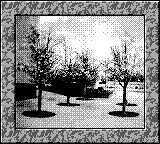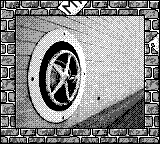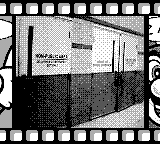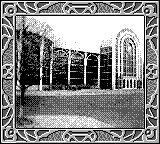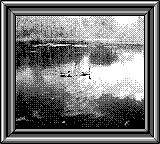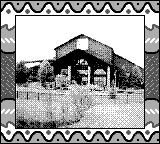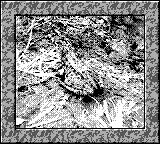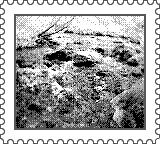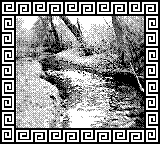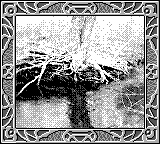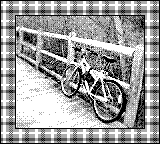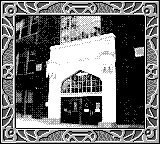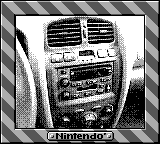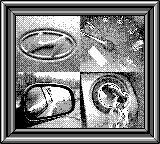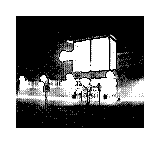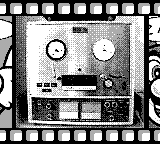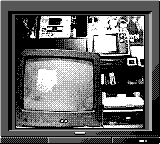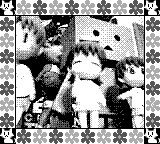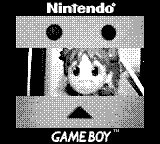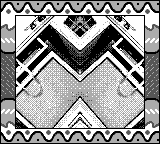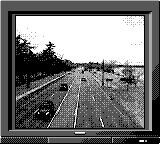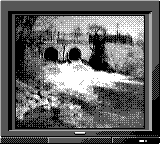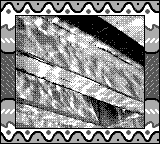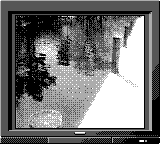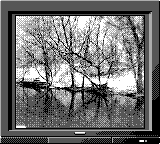 Warm and sunny with lots of biking and walking around! It's surprising how readable signs are, a lot of detail is packed in a small photo.
---
April 24, 2022 - Sony Mavica MVC-FD73 Photos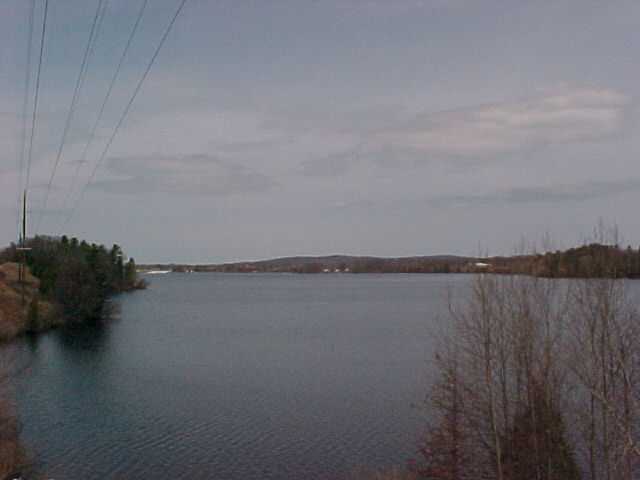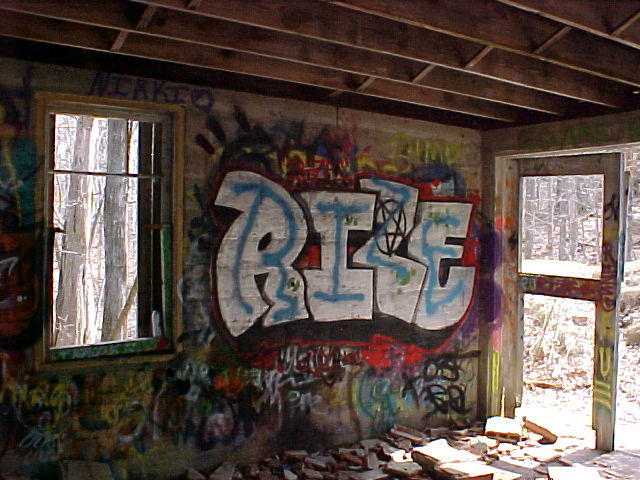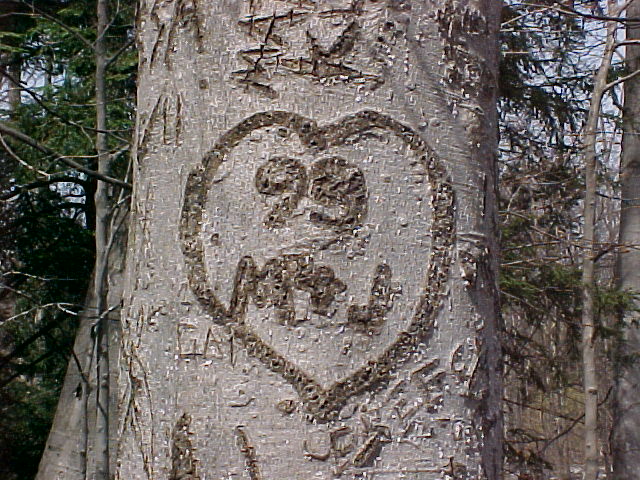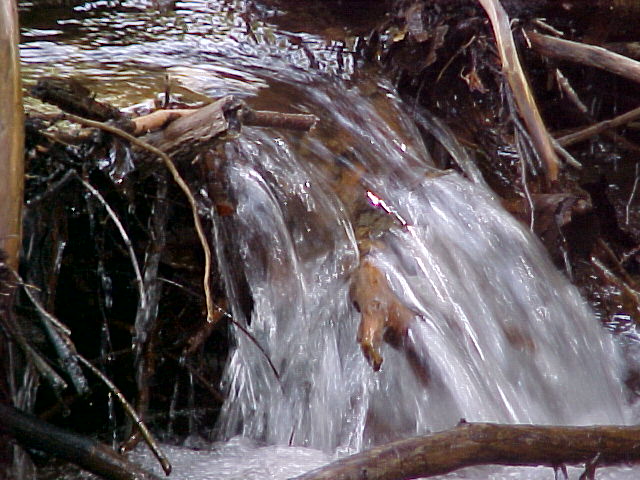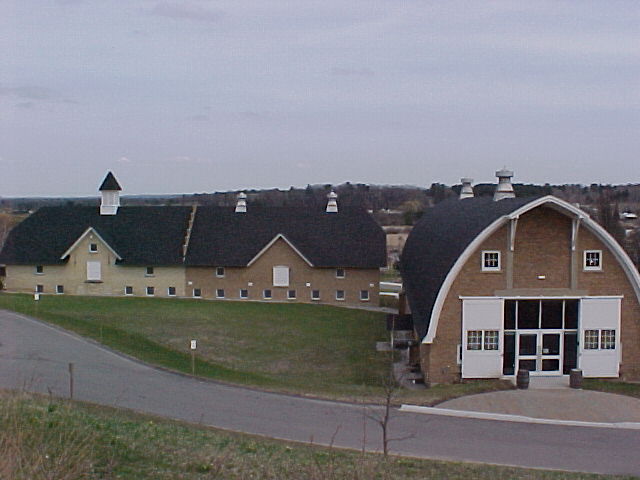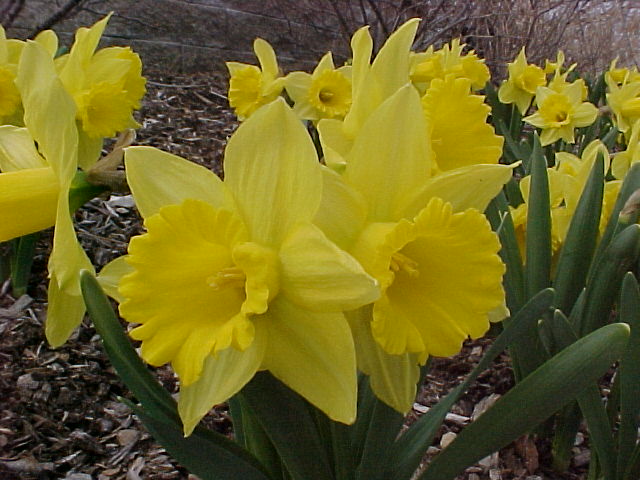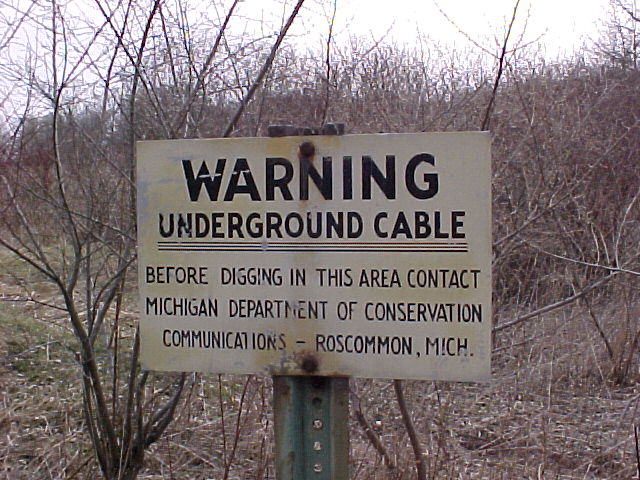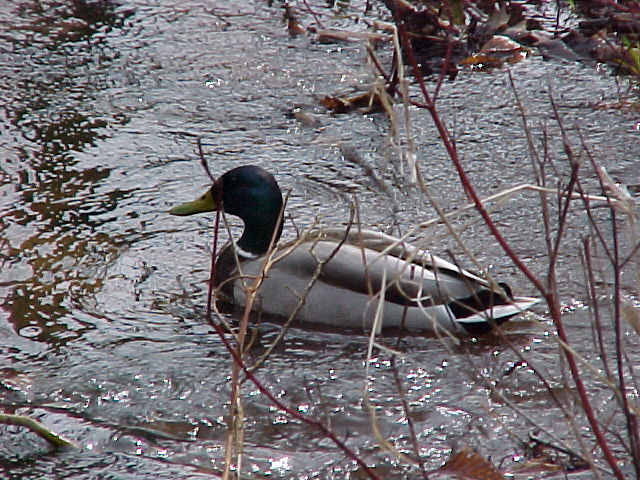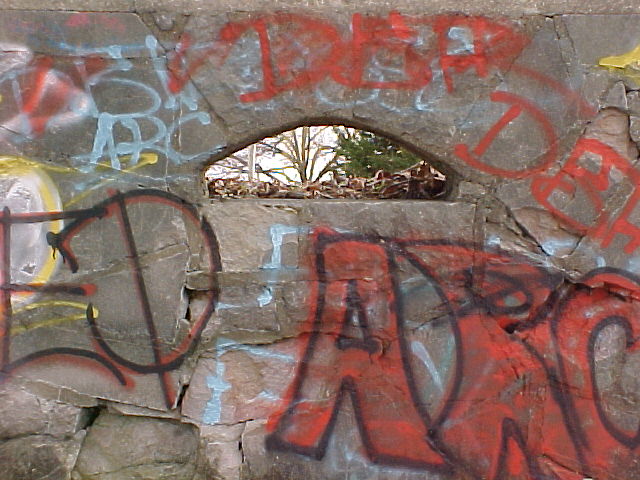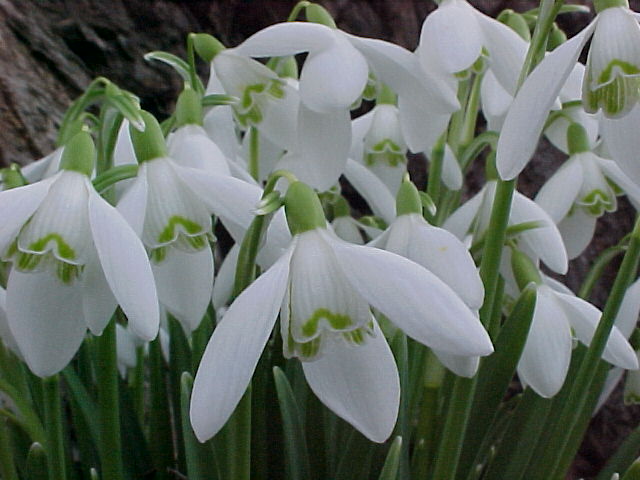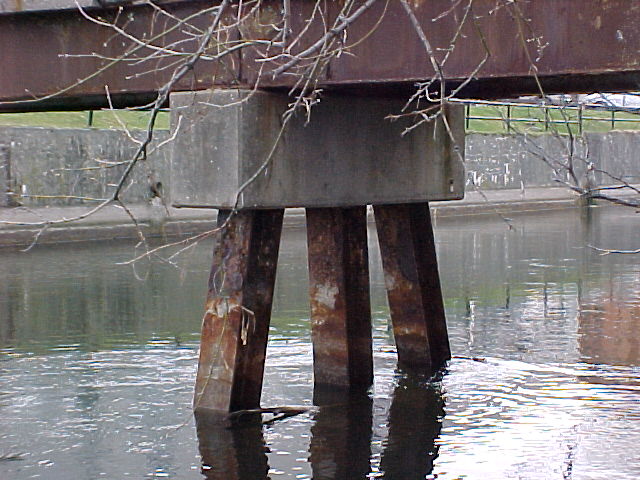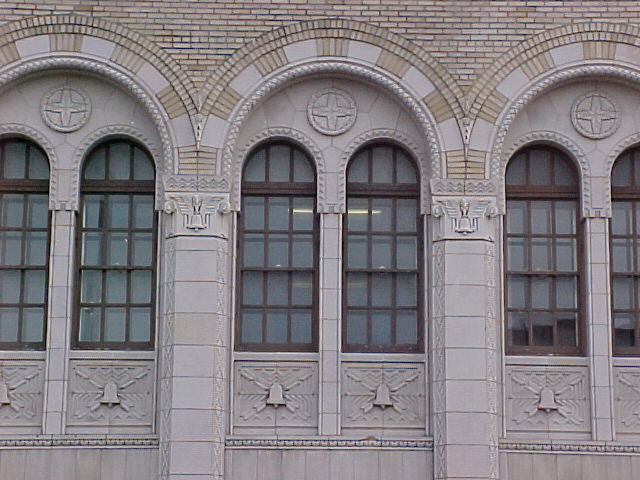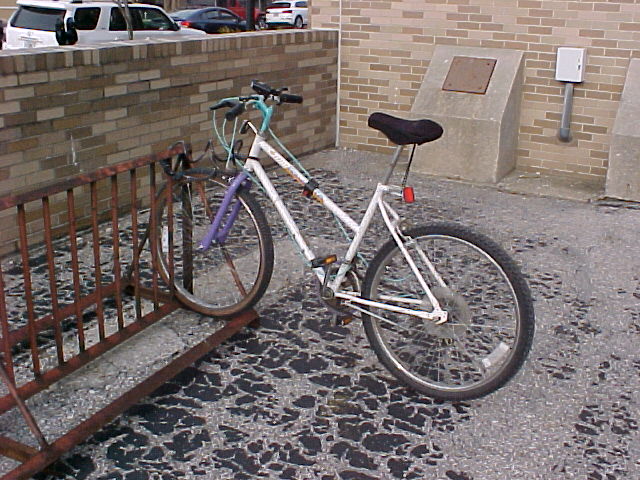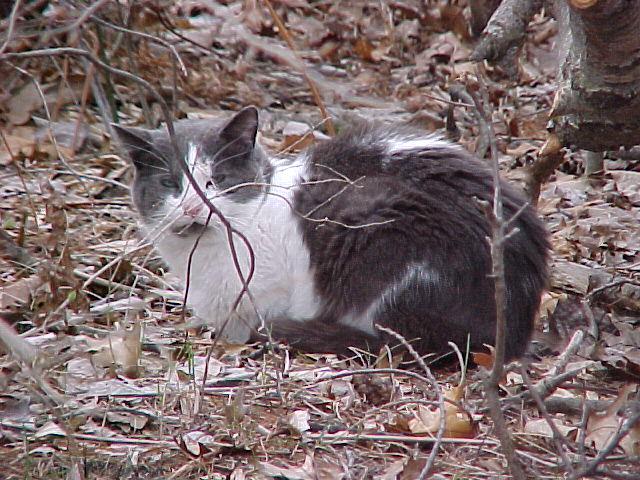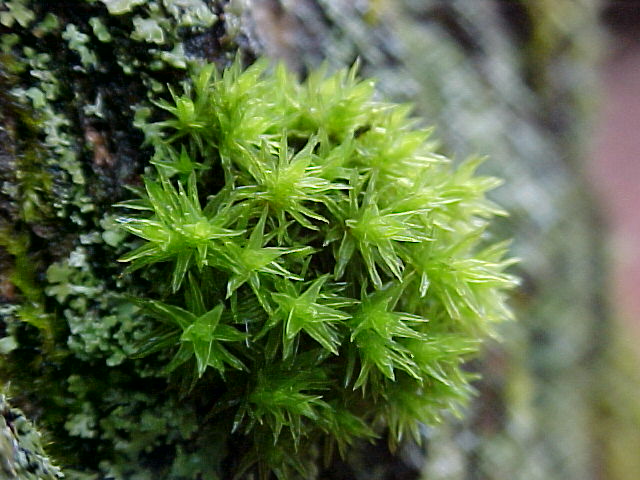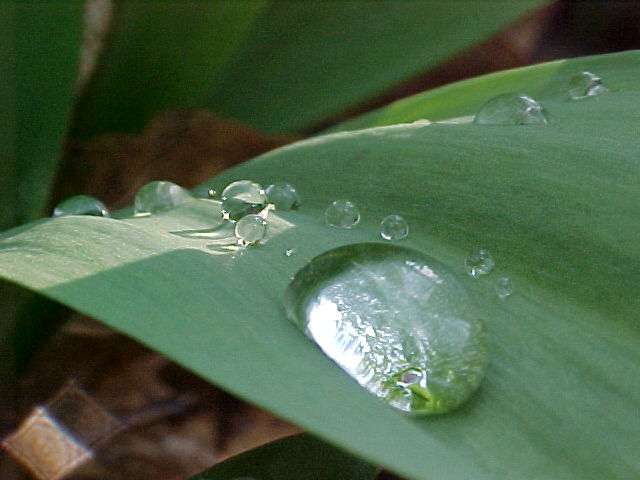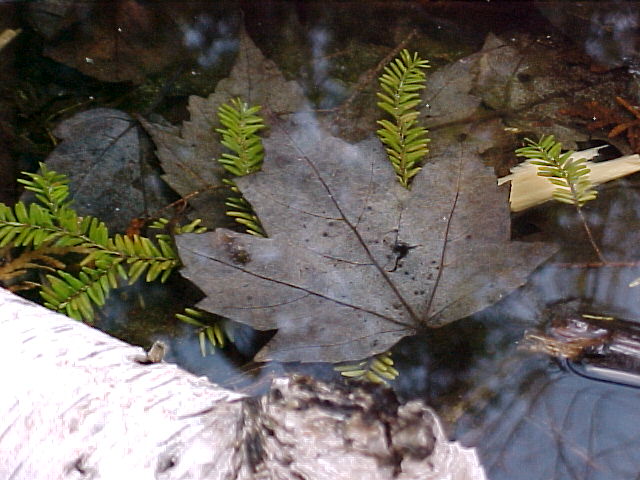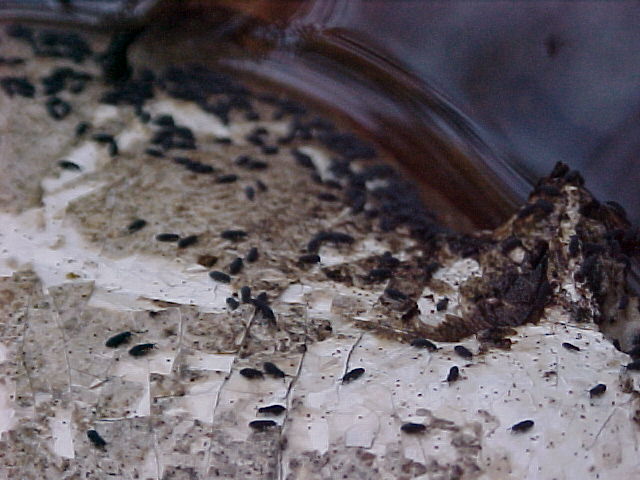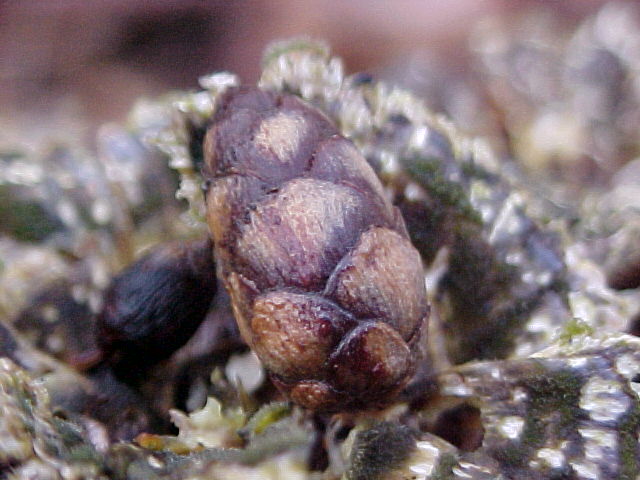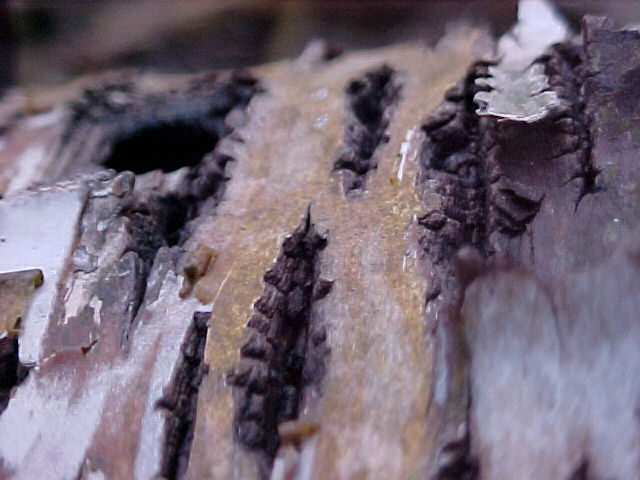 The past weekend made in to the mid 70's (24°C) for the first time this year. I finally went on my first bike ride since last fall. It was hot and I even got sunburned a little.
---
April 17, 2022 - Clock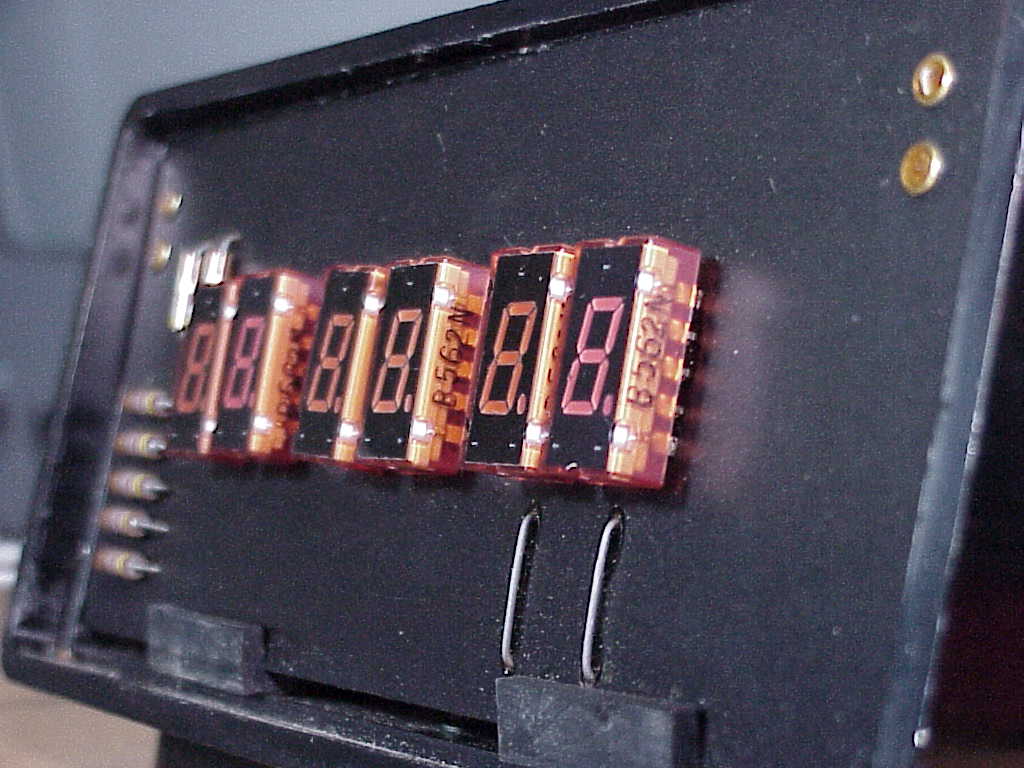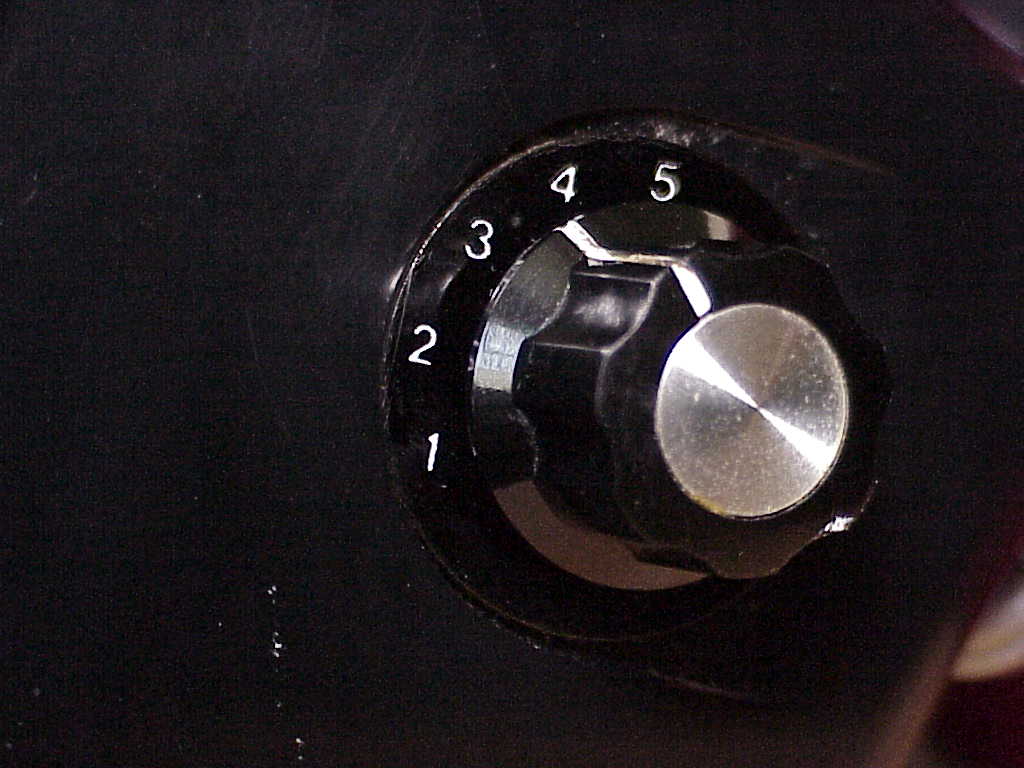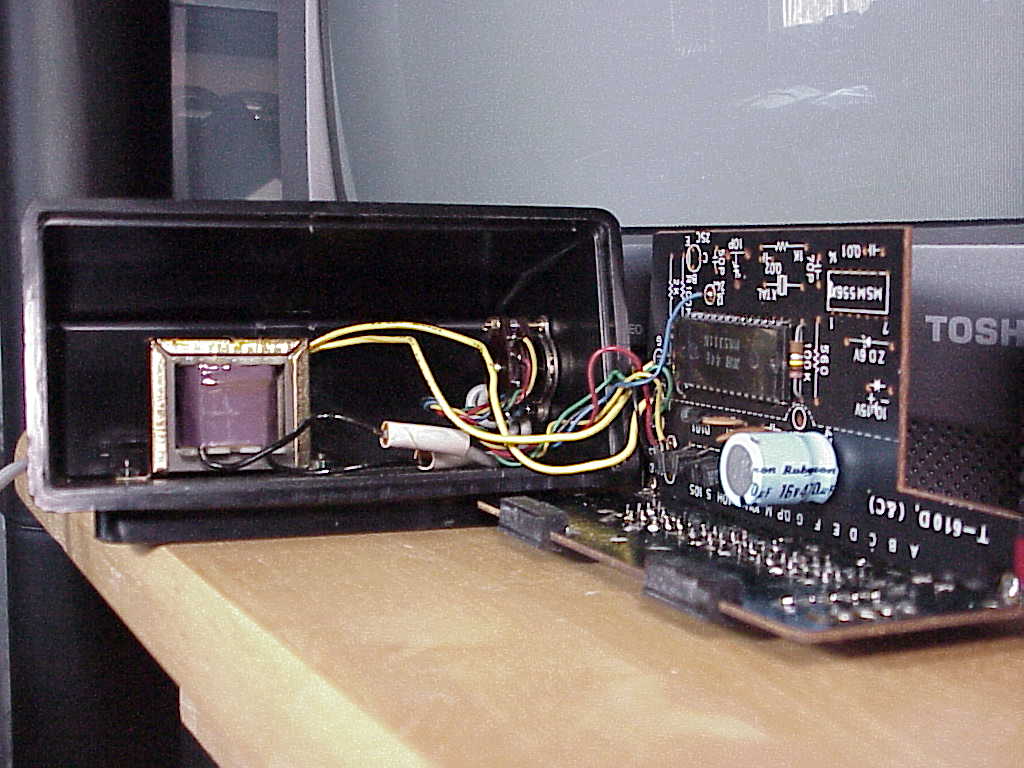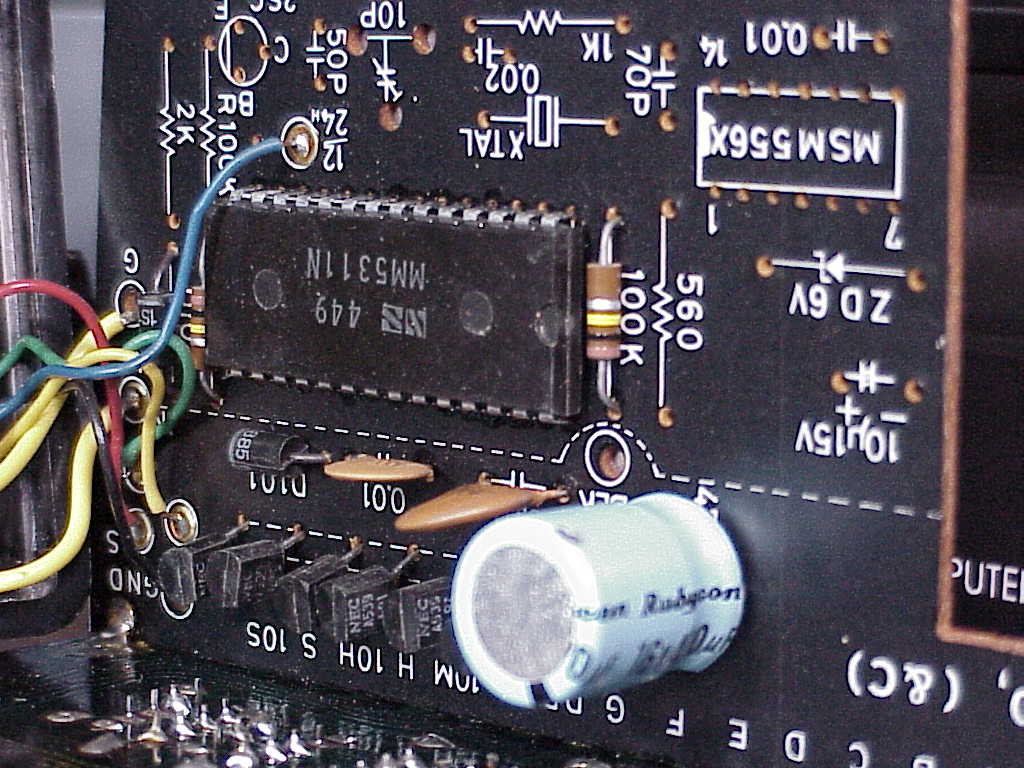 I believe this clock is from the 80's. The closest thing to a model number is T-610D written inside on the circuit board; it also says Japan on the back of the case. Found it at a thrift store for $1.50. It's very simple, just displays HH MM SS no colons and uses the MM5311N digital clock chip to run. Just one knob on the side labeled 1-5 controls it. 1: 12 hour mode, 2: 24 hour mode, 3: pause, 4: slow set, 5: fast set. Seems to keep good time, I like it.
---
April 10, 2022 - Nintendo Power GB Memory Cartridge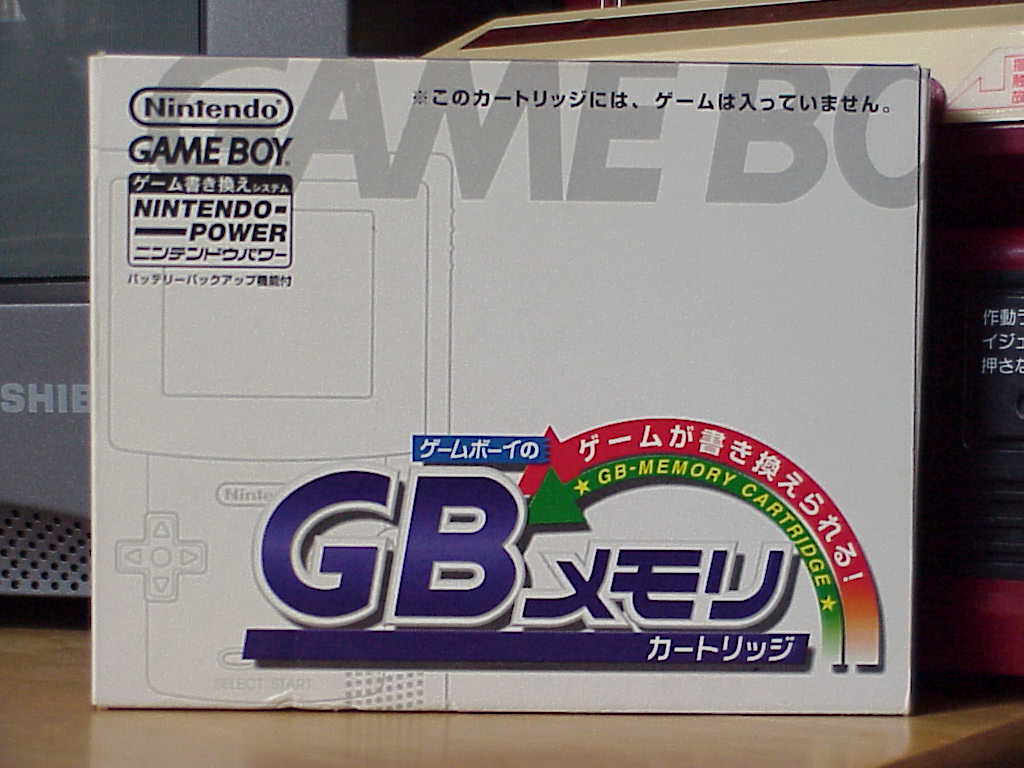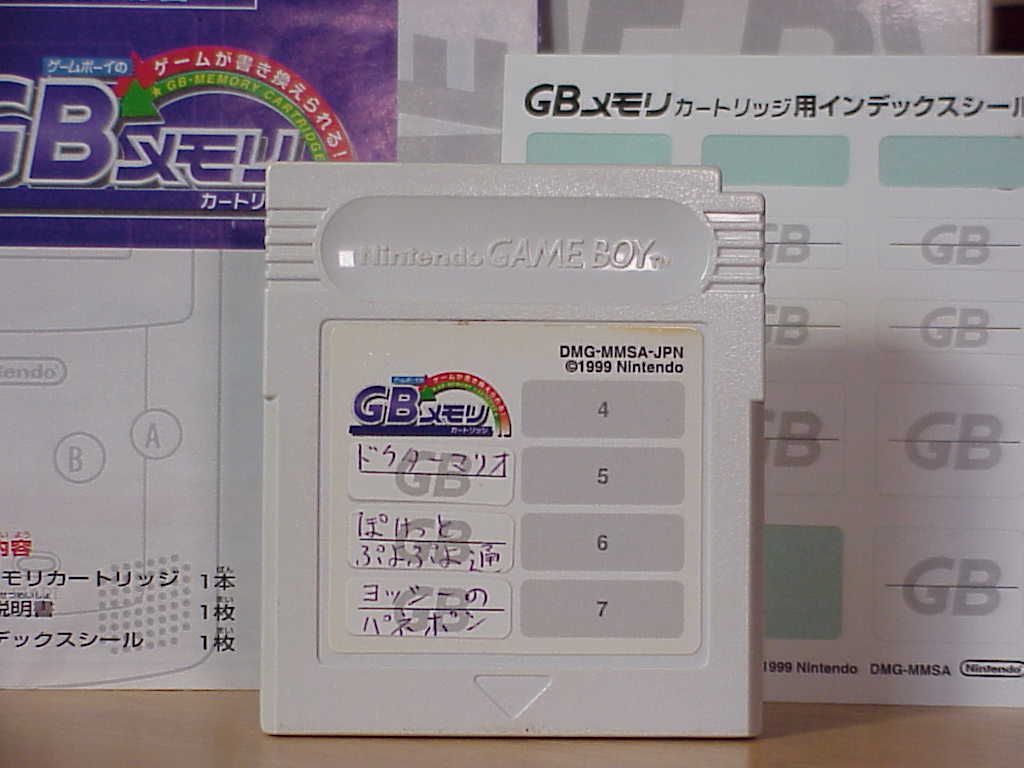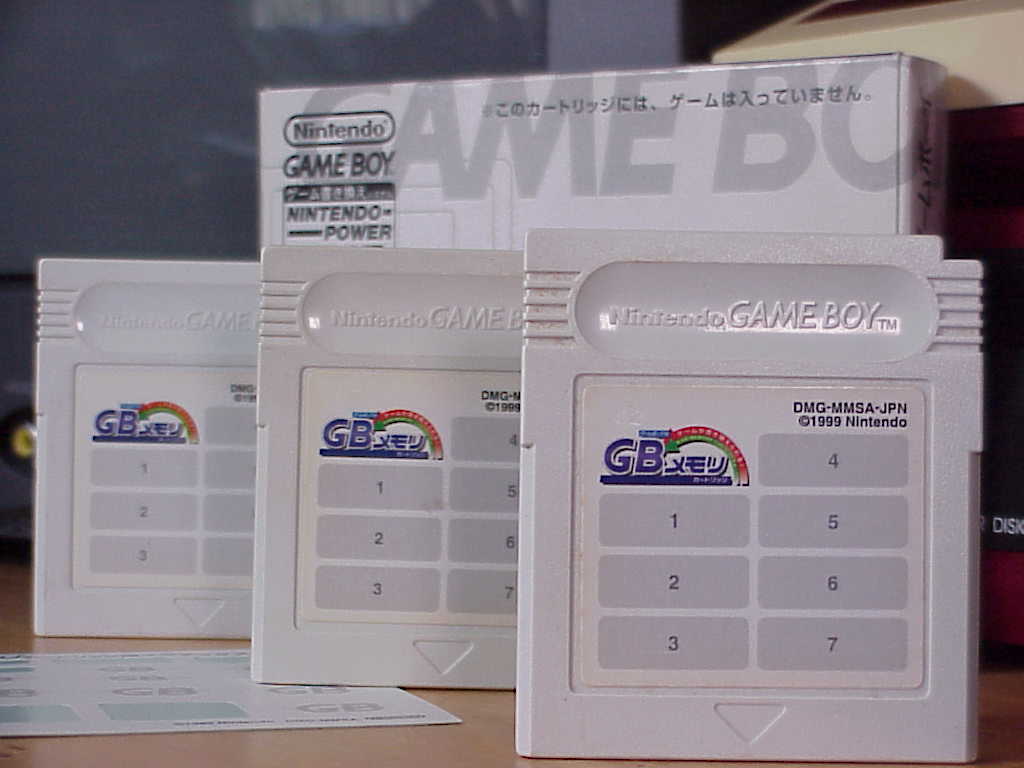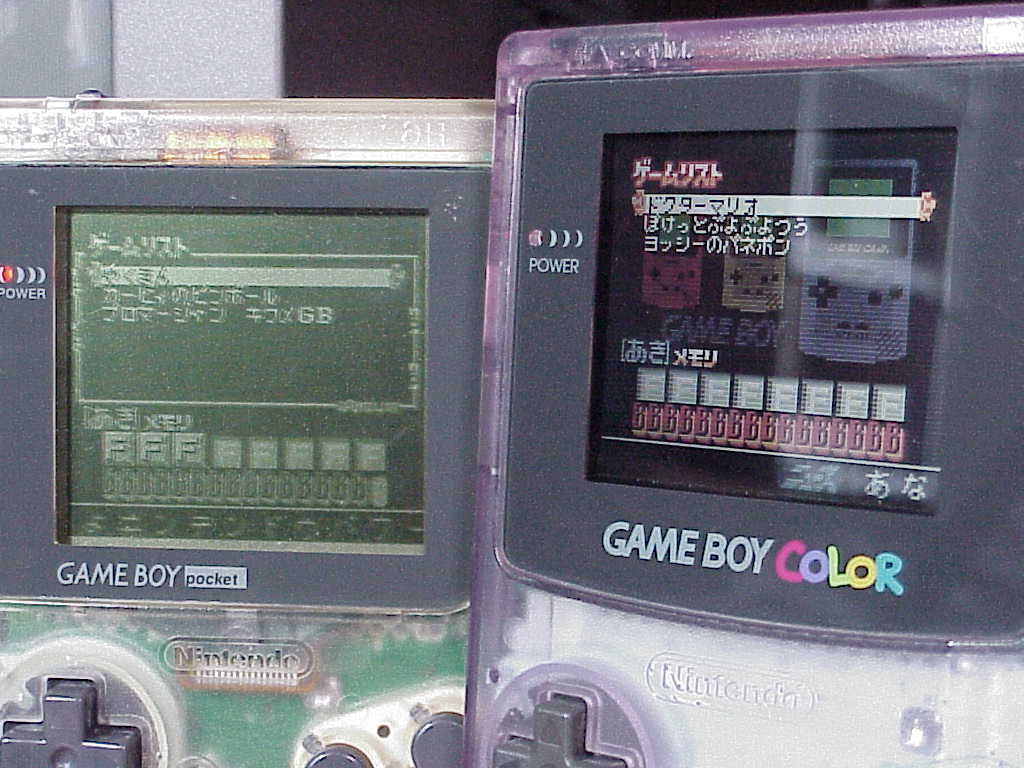 The Game Boy Nintendo Power service started in 2000 and lasted until 2007. It is a service using kiosks to download games at a low price to special Game Boy and Super Famicom cartridges. It's an official Nintendo flash cart! It came with a sheet of stickers to write the games that are loaded into the cartridge. The GB cartridge can hold up to a 1 MB ROM (8 "F" blocks) and 128 KB (16 "B" blocks) of SRAM for save data. The menu takes one block of space so the most games you can have on one cart is seven 128 KB games. The Nintendo official site listed games available with manuals, many exclusive to the service such as Super Mario Bros Deluxe. The game select menu and music is different when on a Game Boy vs. Game Boy Color and Super Game Boy games still work as expected when booted on a Super Famicom.
I have four carts, one complete in box. Here's what on them: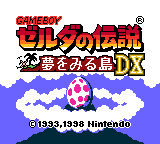 The Legend of Zelda: Link's Awakening DX (ゼルダの伝説 夢をみる島 DX) (8 F, 4 B) - This game takes up the whole cartridge so no menu.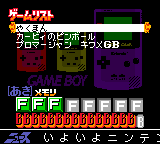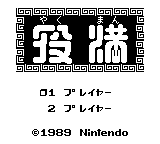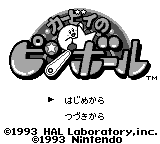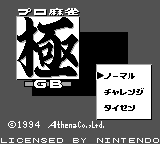 Yakuman (役満) (1 F, 0 B) - Kirby's Pinball (カービィのピンボール) (2 F, 1 B) - Pro Mahjong Kiwame GB (プロ麻雀 極 GB) (1 F, 0 B)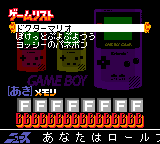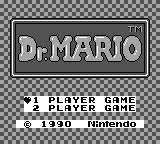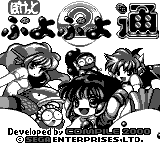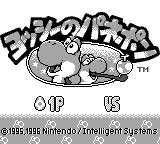 Dr. Mario (ドクターマリオ) (1 F, 0 B) - Pocket Puyo Puyo Tsū (ぽけっとぷよぷよ通) (2 F, 0 B) - Yoshi no Panepon (ヨッシーのパネポン) (4 F, 0 B)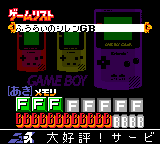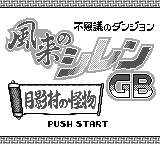 Shiren the Wanderer GB: Moonlight Village Monster (不思議のダンジョン 風 来 のシレンGB 月影村の怪物) (4 F, 4 B)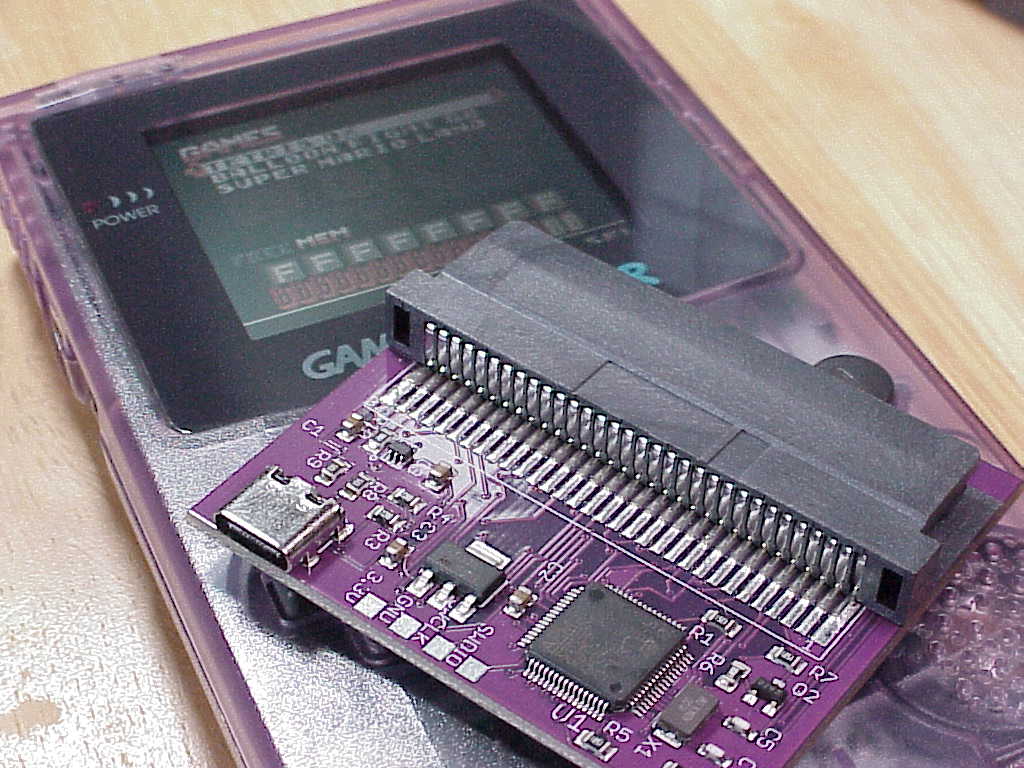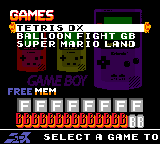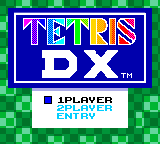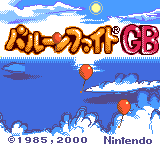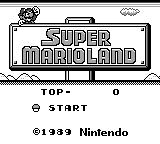 Tetris DX (テトリスデラックス) (4 F, 1 B) - Balloon Fight GB (バルーンファイトGB) (2 F, 1 B) - Super Mario Land (スーパーマリオランド) (1 F, 0 B)
I overwrote the previous cartridge with my own collection of games! I used GBNP to create the ROM and the BennVenn Joey Junior cart dumper/flasher to flash the cartridge. The GBNP rom builder is very customizable and even has an option to translate the menu to english. Super cool!
---
March 23, 2022 - Sony Cyber-shot DSC-P73 Digital Camera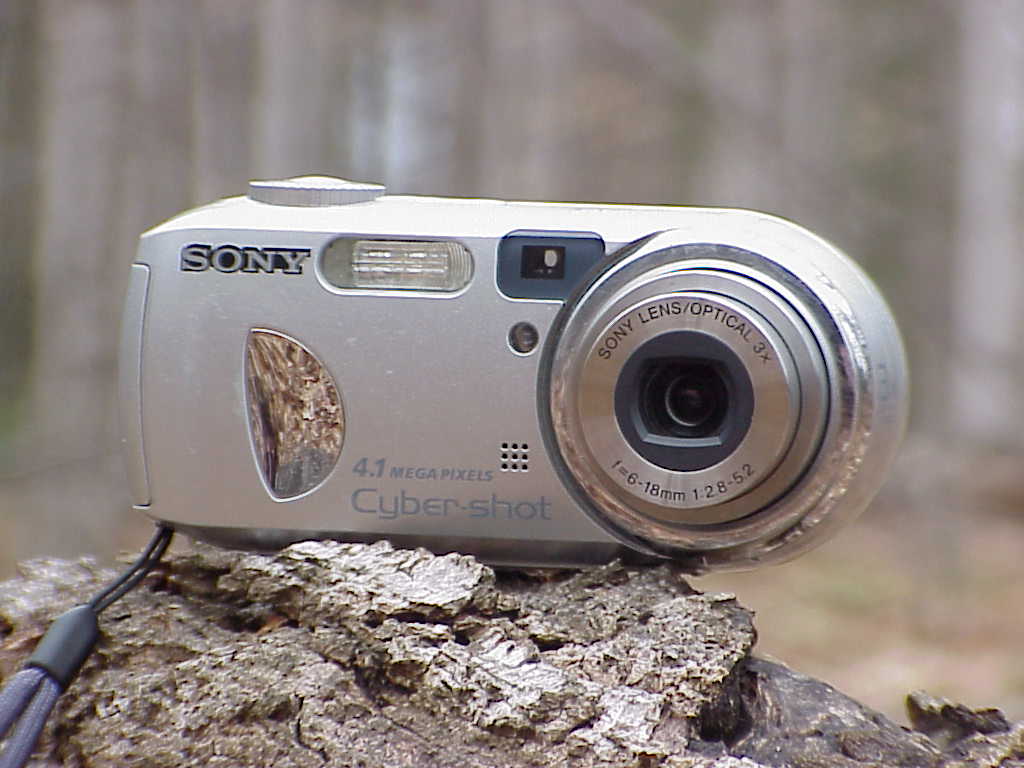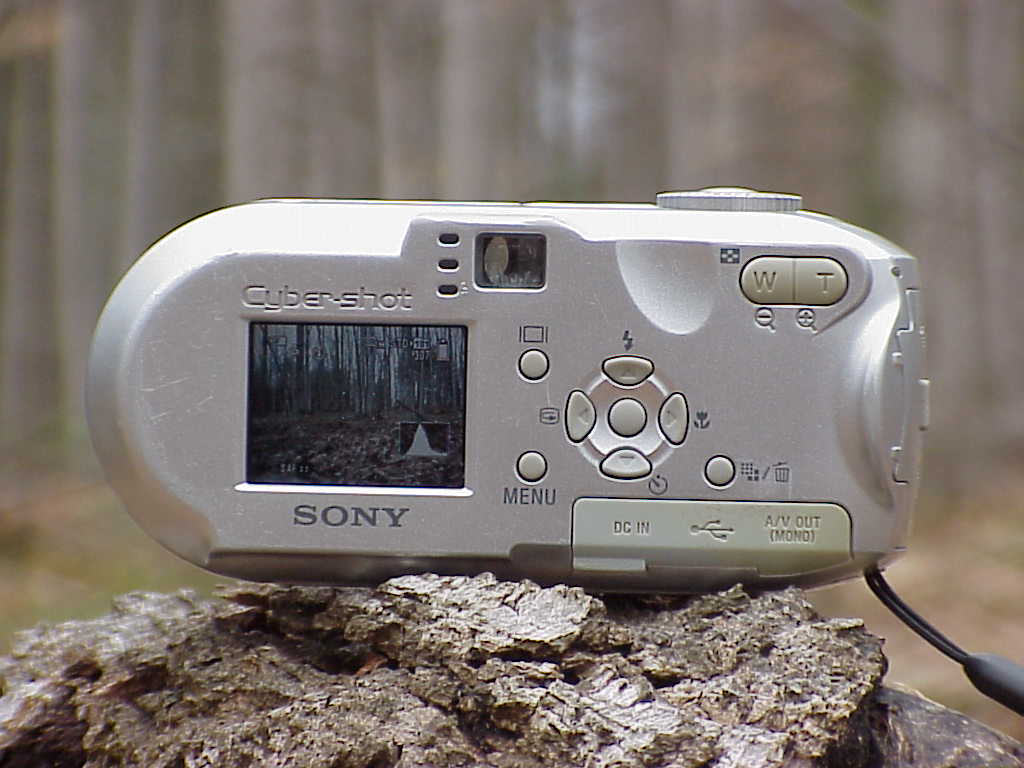 The Sony Cyber-shot DSC-P73 was released in 2004. It can take pictures at a maximum resolution of 2304x1728 and videos at 640x480. It has a 3x optical zoom and also digital (6x) and smart zooms (10x). It runs on two "AA" batteries and used the Sony Memory Stick for storage. I have a 128 MB one inside and took pictures at the 1280×960 resolution mode; can fit 376 images with standard image quality. At first I used the optical viewfinder but my framing was off every time so switching to using the screen improved things a lot but at more battery usage. After getting the settings dialed in I did like using this camera and it can do a very good job even 18 years later.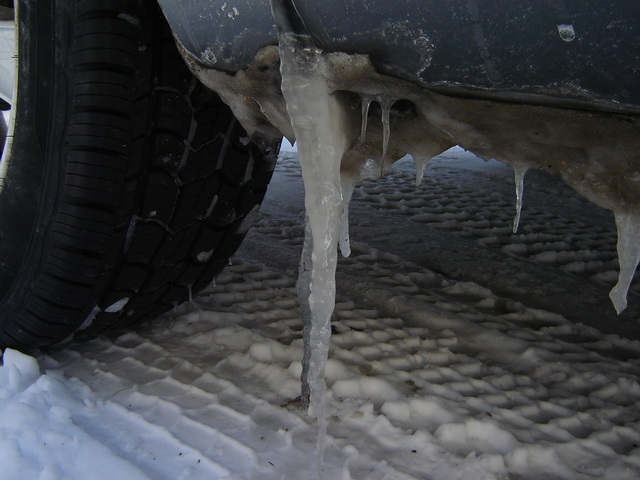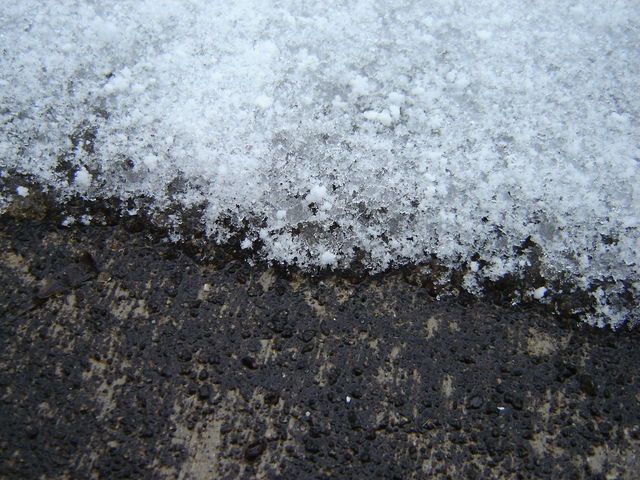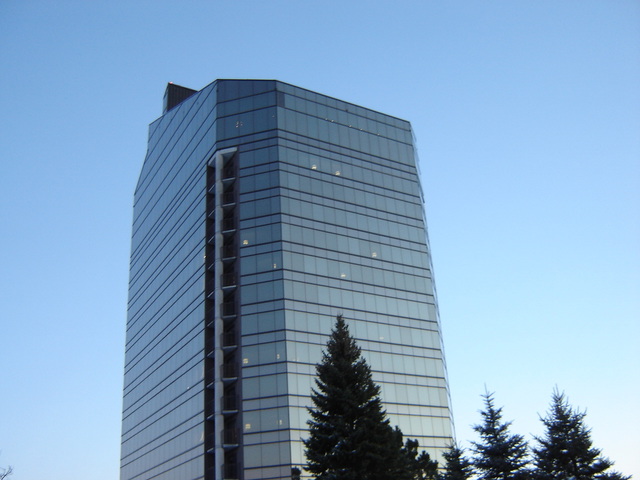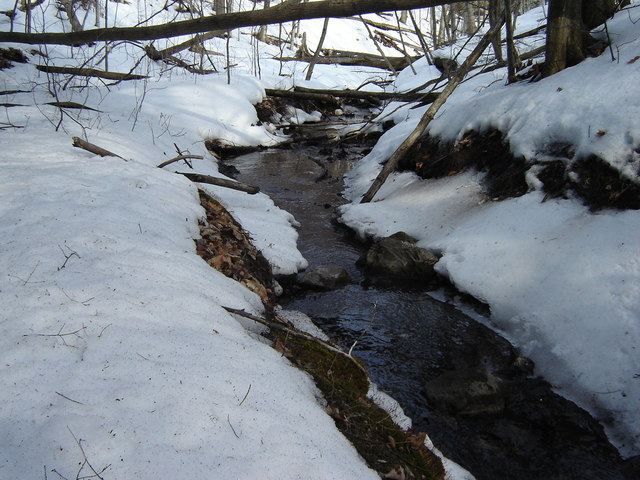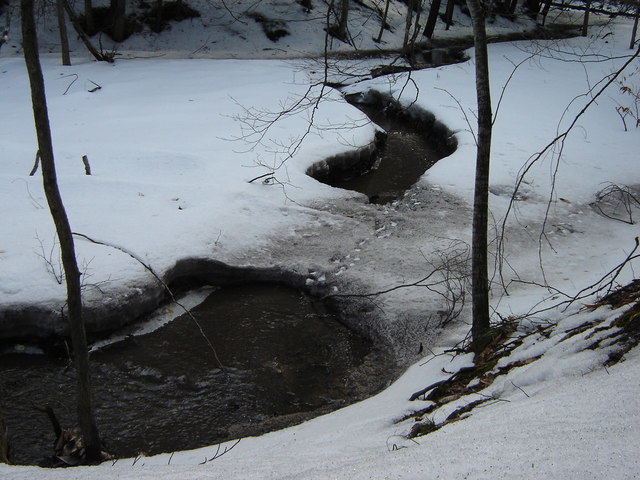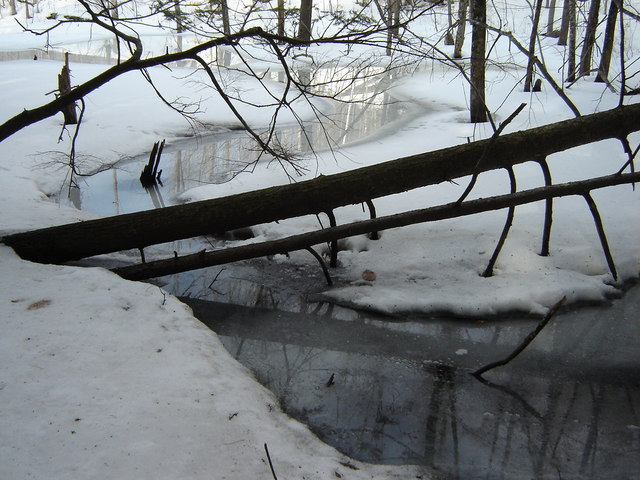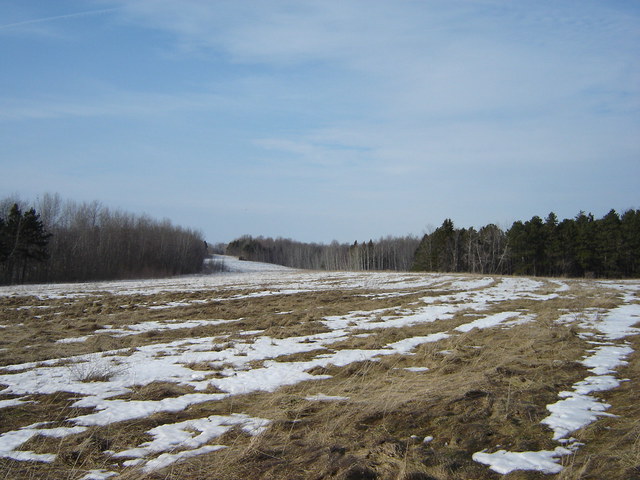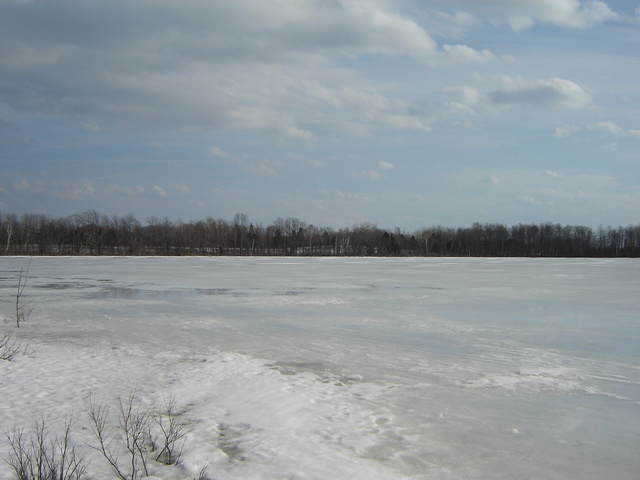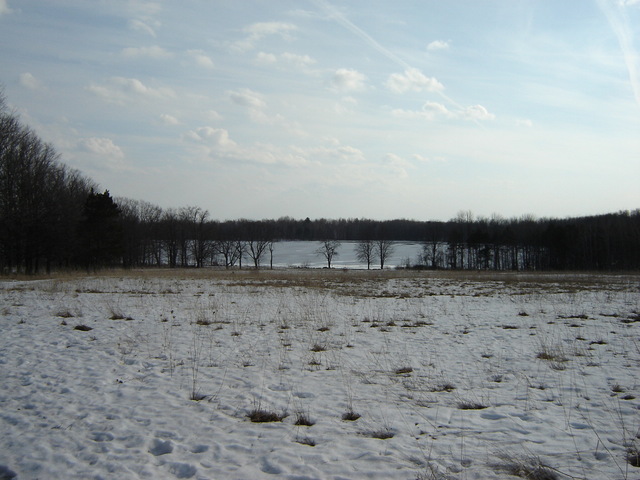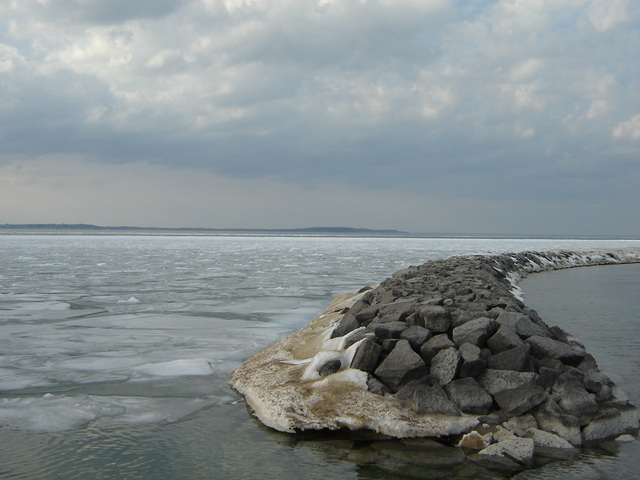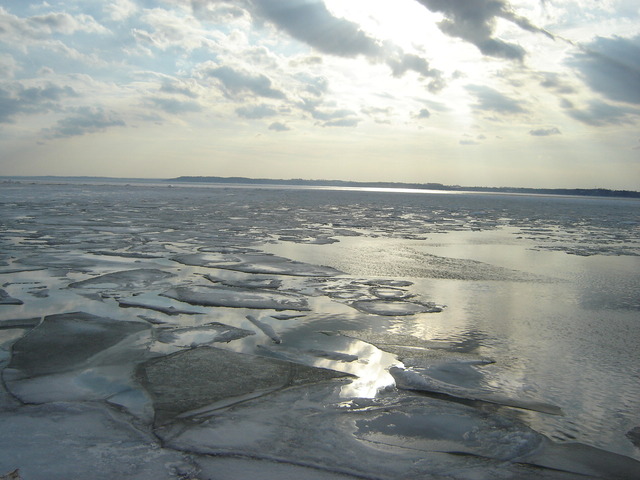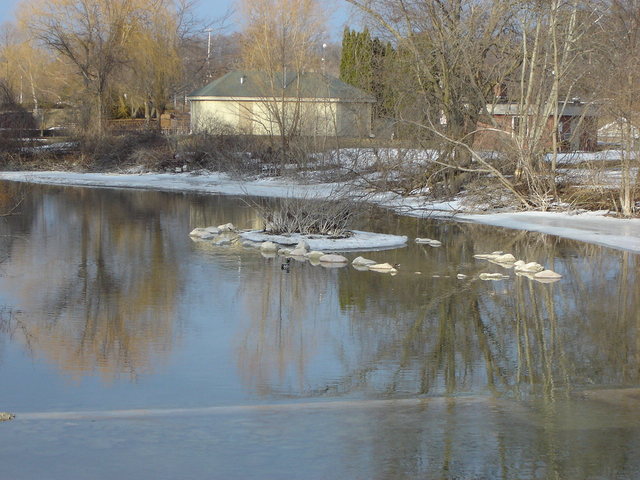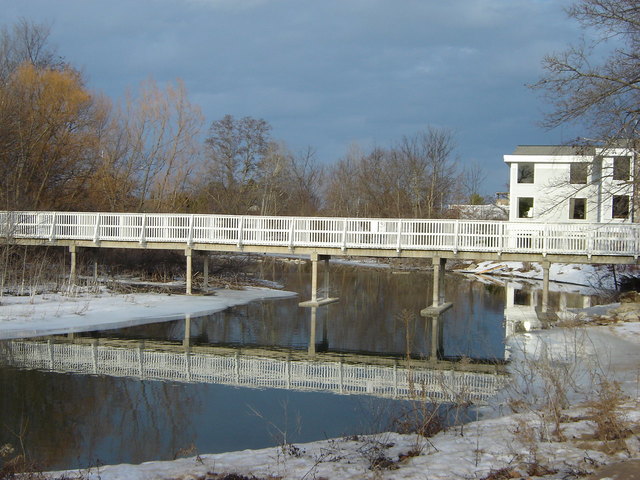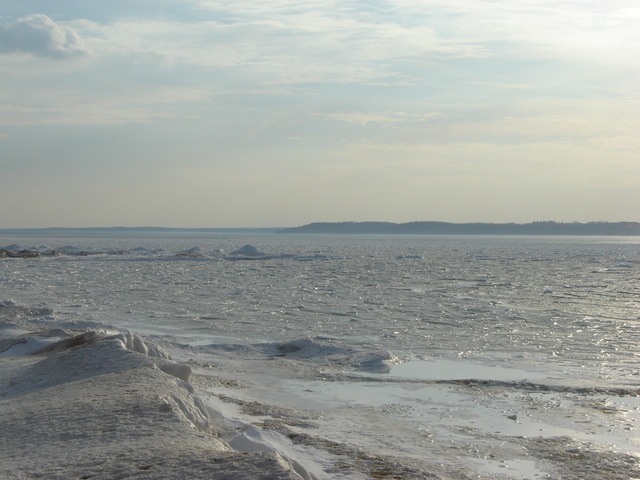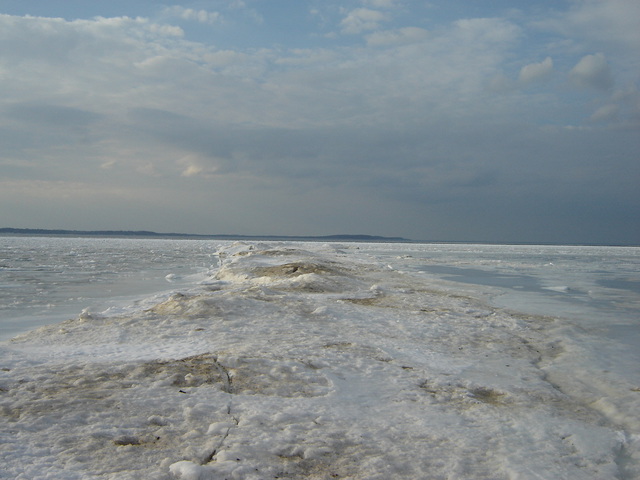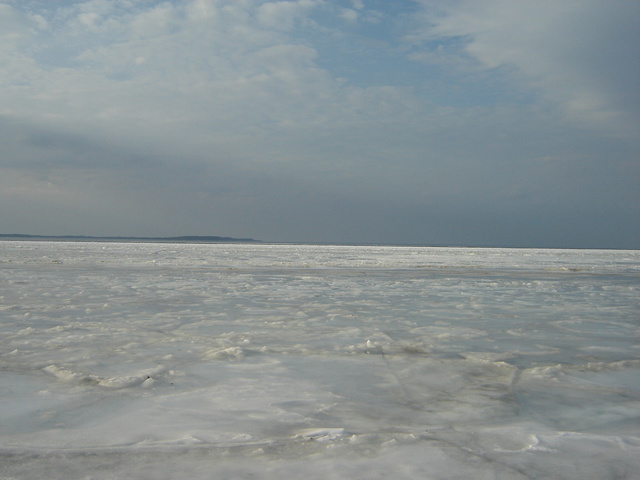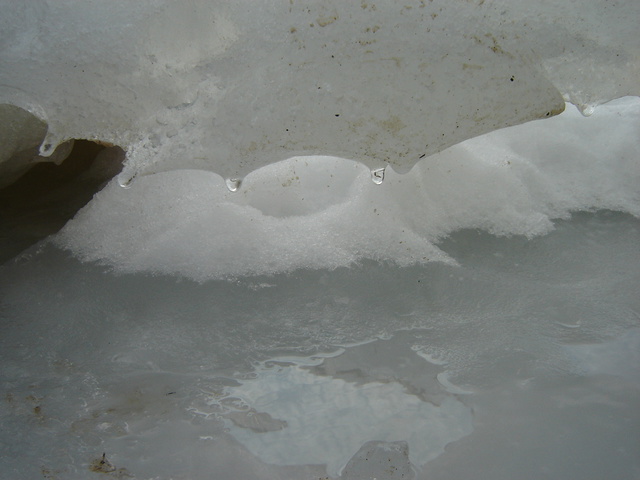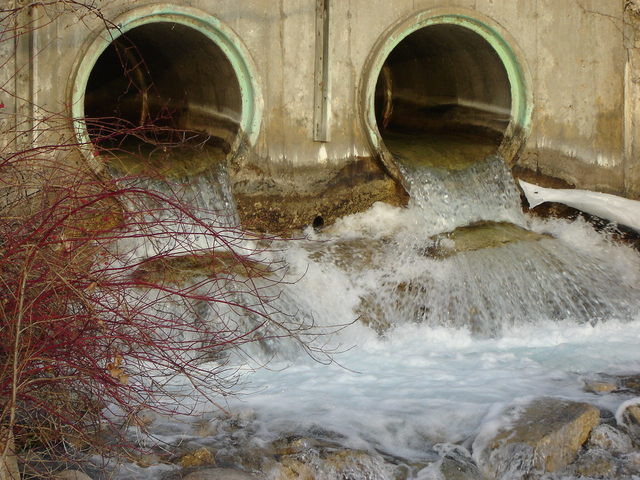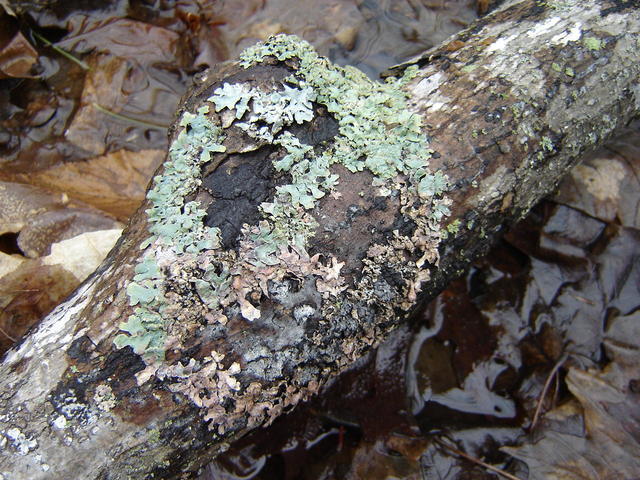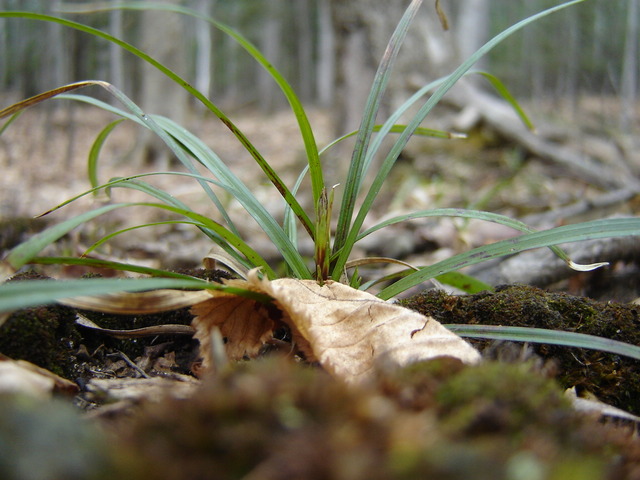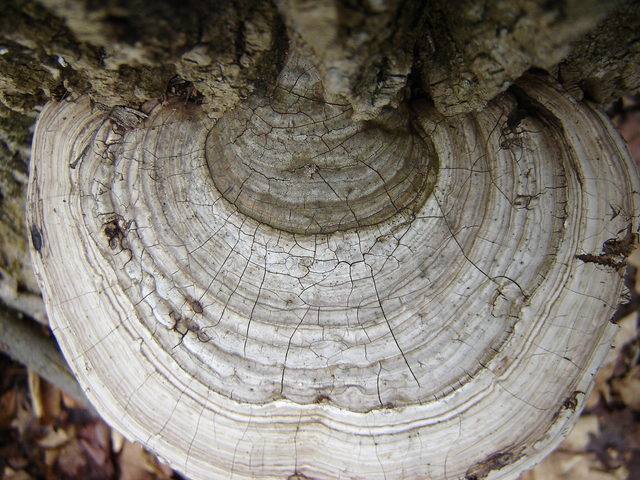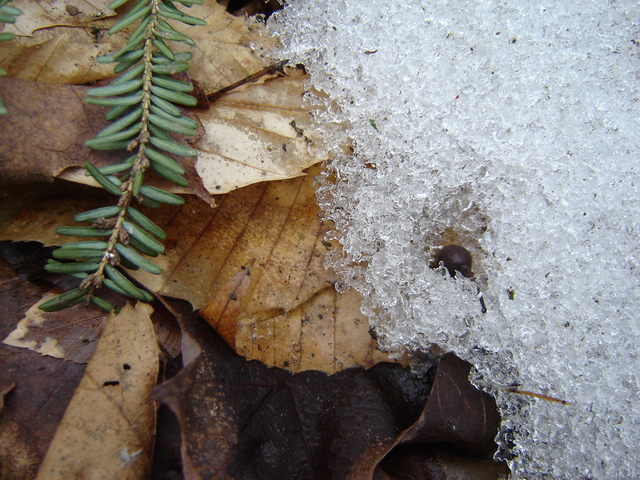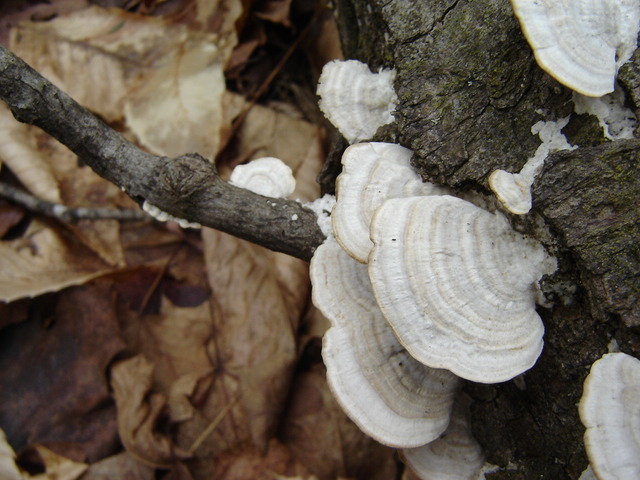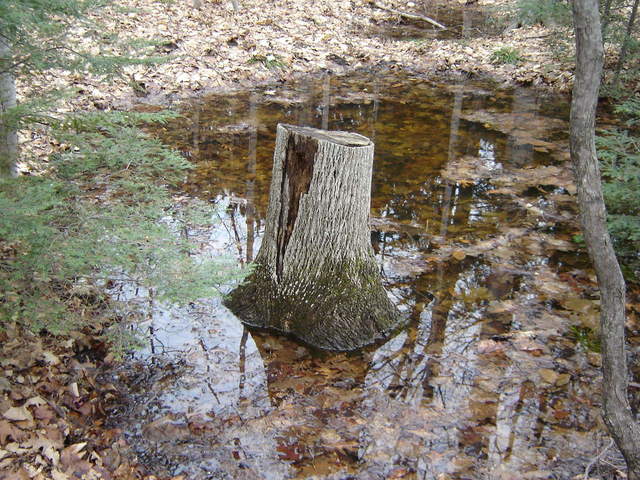 The snow is melting! I'm happy with the shots overall, the camera can do a very high quality.
---
March 17, 2022 - BLEACH THE BEST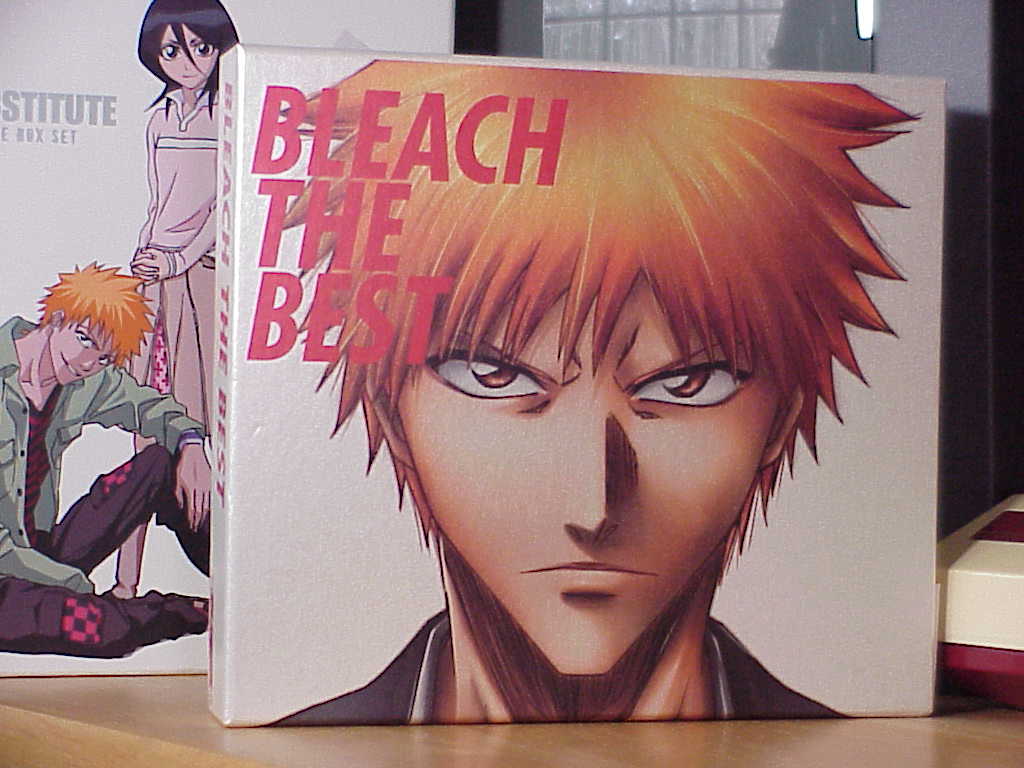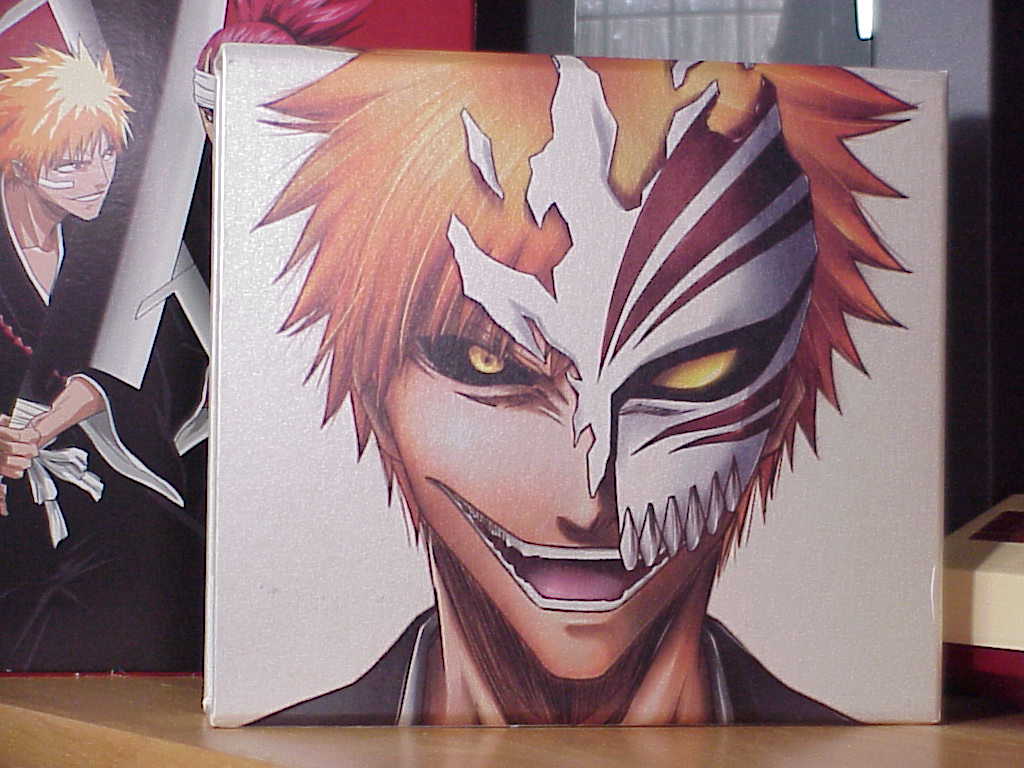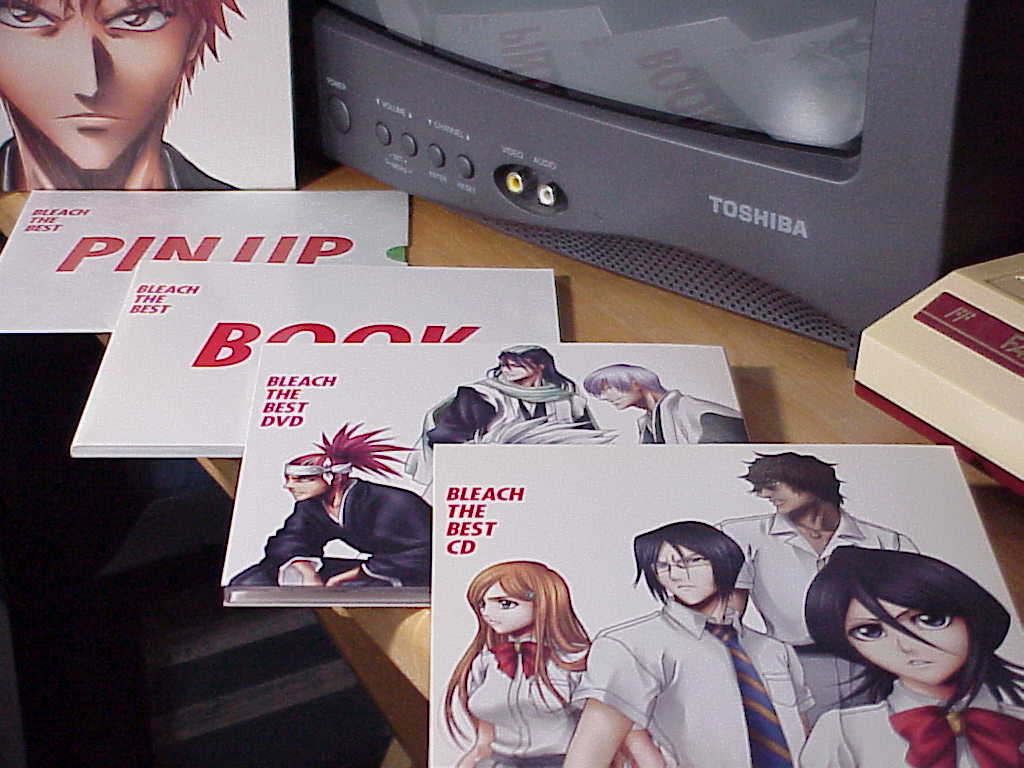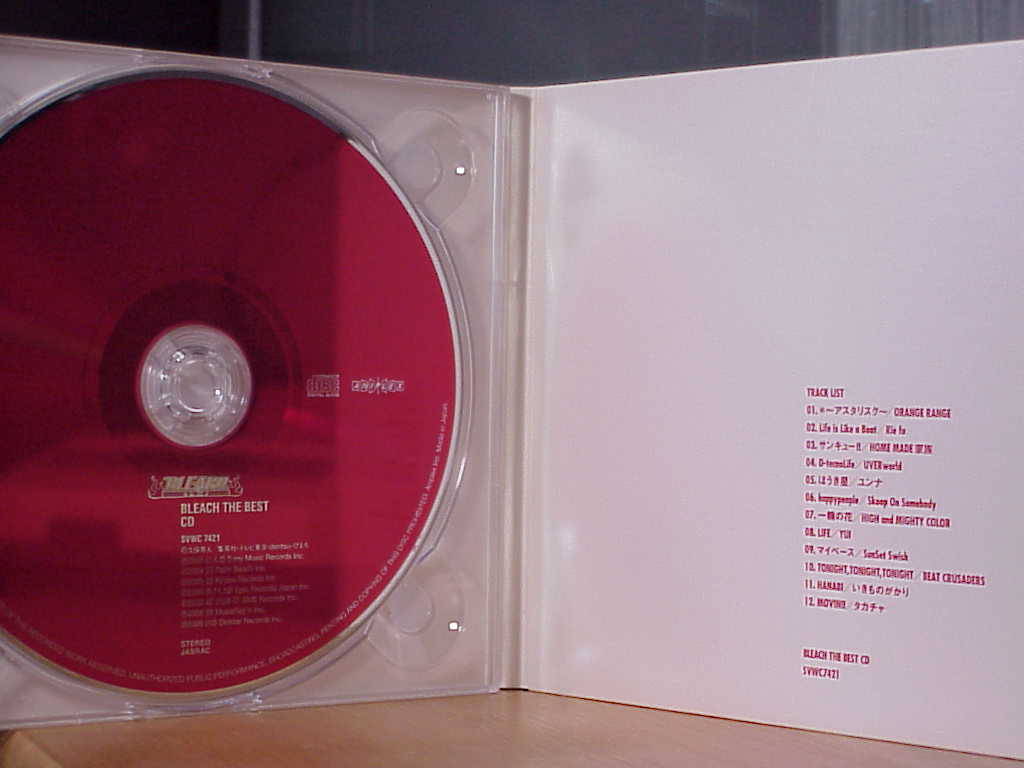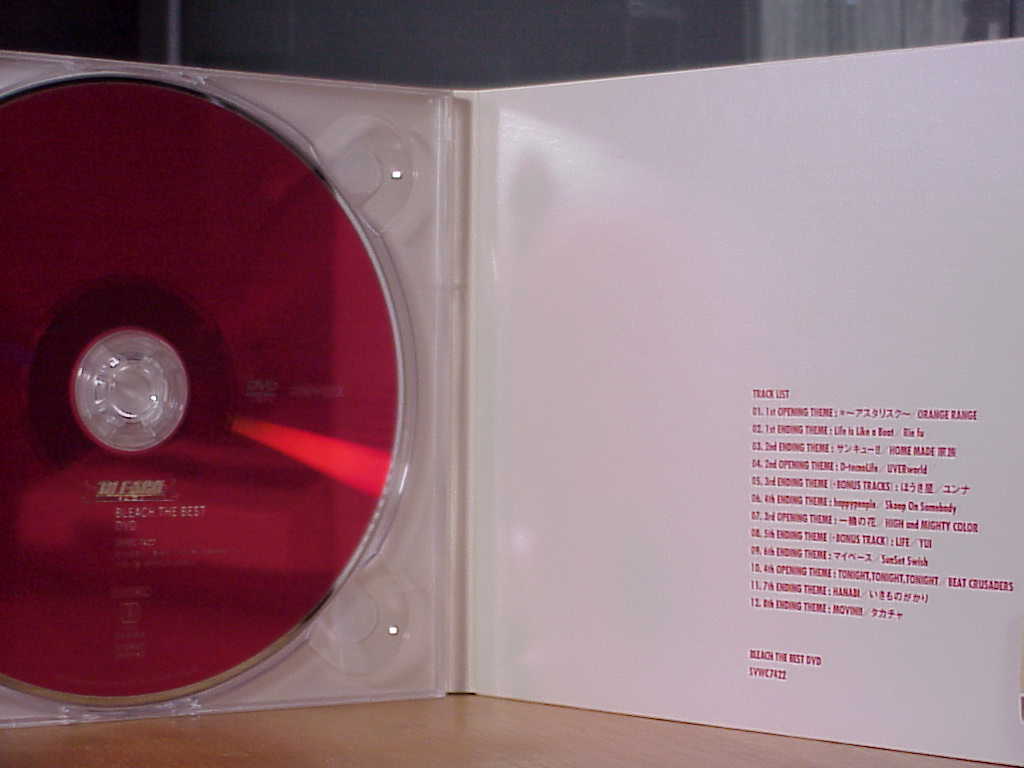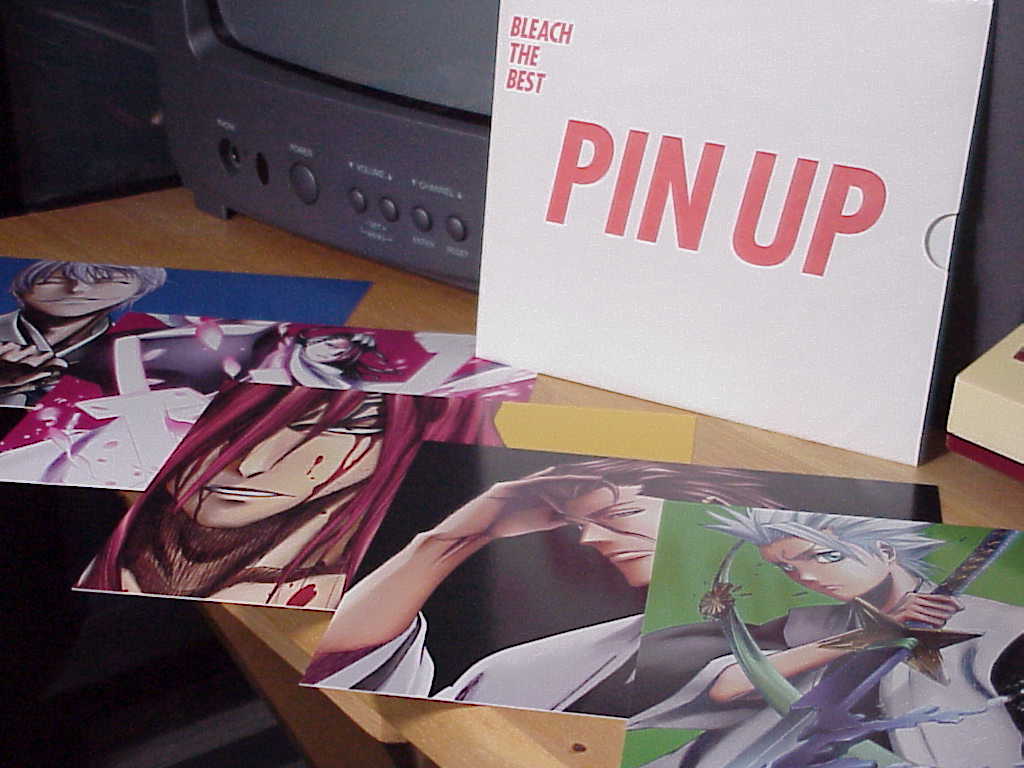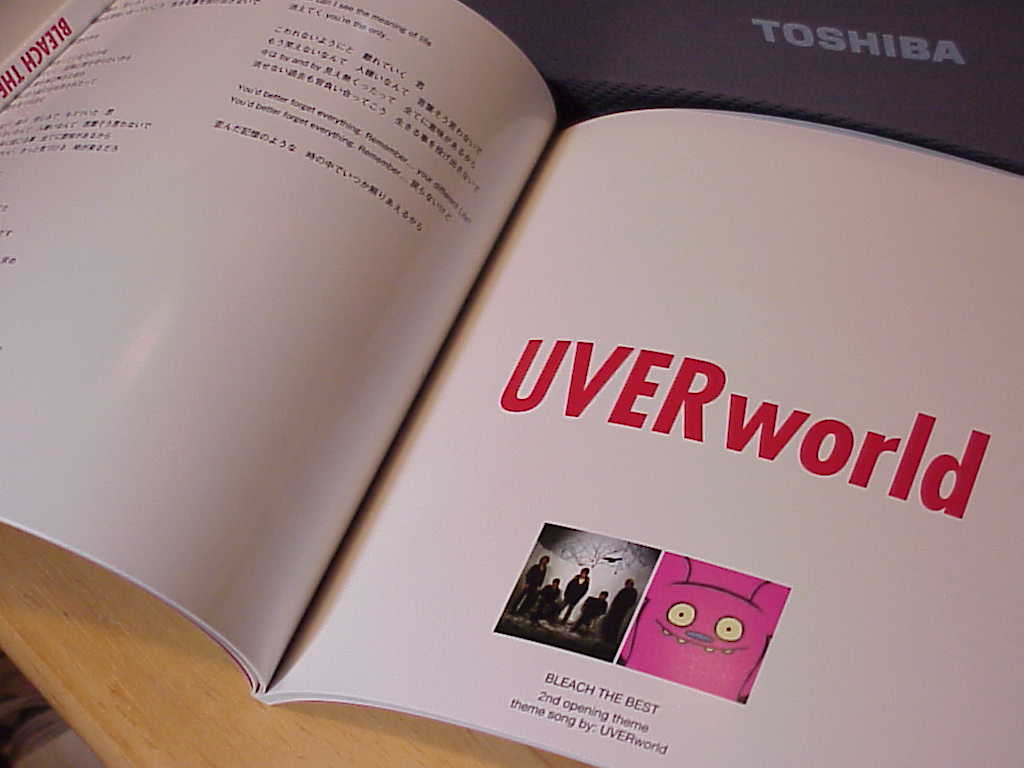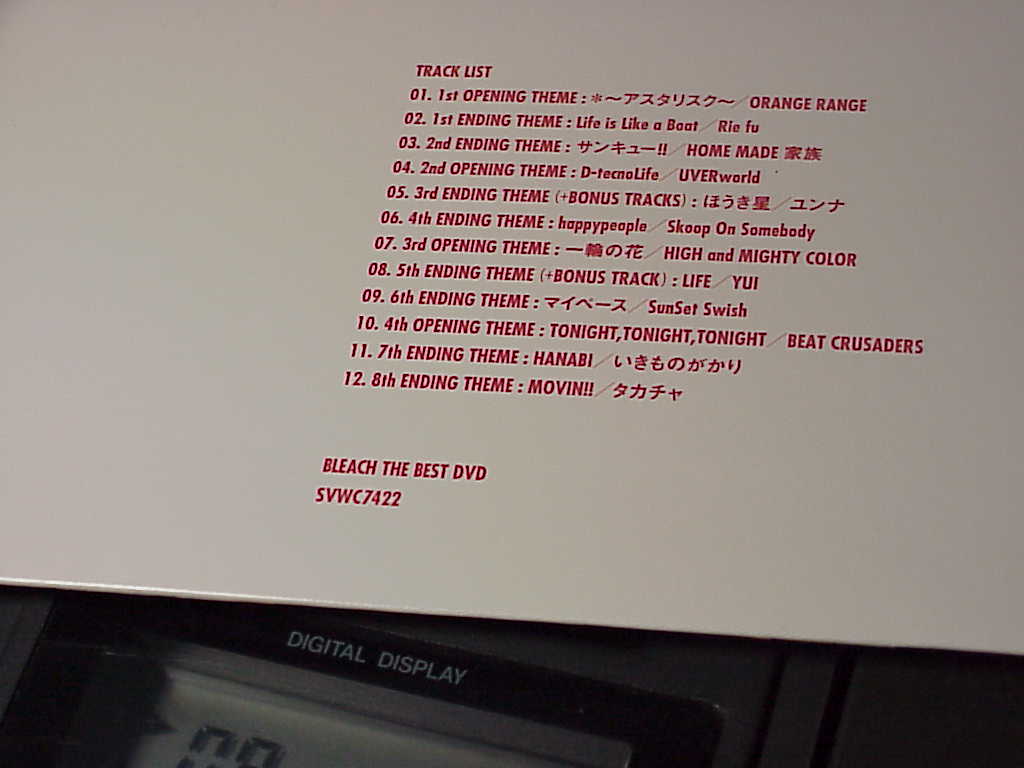 BLEACH THE BEST was released on December 13, 2006. It is a compilation of the first four opening themes and eight ending themes of the anime BLEACH. It contains a CD with the full versions of the songs and a DVD with the actual openings and endings. On the DVD if you select play all and go through the whole disc you will unlock alternate versions of two ending themes with different visuals. A booklet with lyrics, album art, image of the band is included along with an envelope with five pieces of anime art. I first listened to most of my all-time favorite music artists from this anime.
These are my favorite openings and endings, you can't get more classic than these. The first opening has the best visuals. The second opening is of course my favorite artist, they apparently spent all their money on the first opening and went really simple for this one. One thing special is the anime version of D-tecnoLife has a new line added that's not in the regular version of the song.
---
March 1, 2022 - Pencil Collection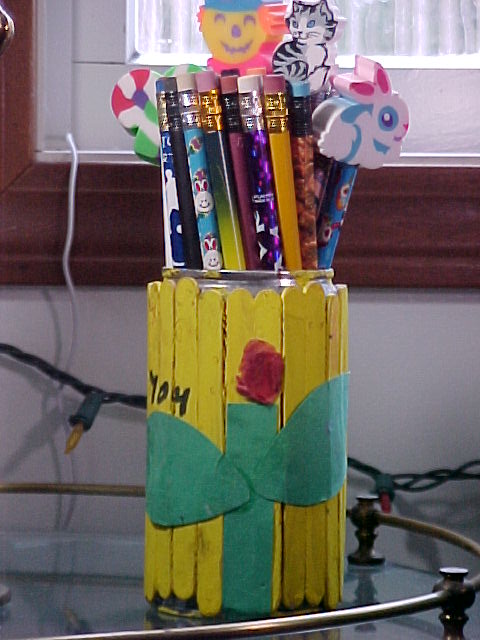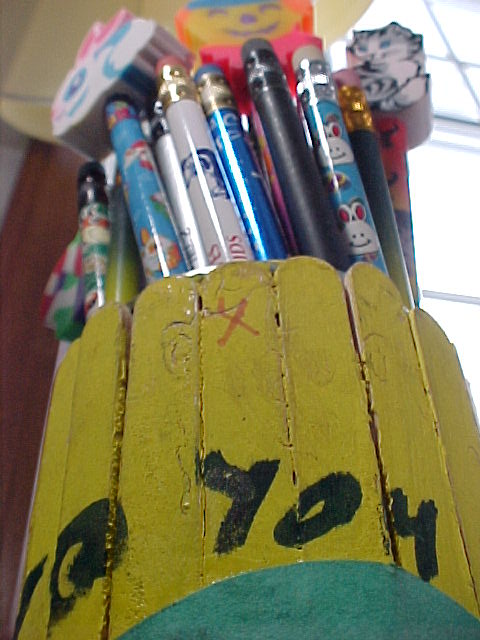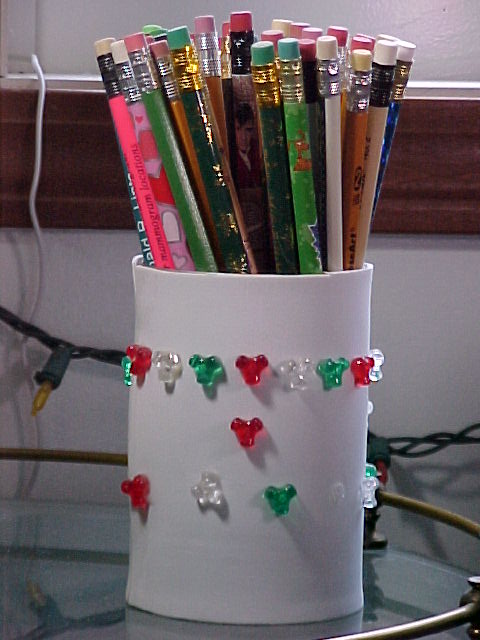 Most of these are from when I was in early grade school. I made the yellow cup in kindergarten, it's a flower and says "I love you" on it. The flower petals and some of the wood sticks have fallen off though. The Pokemon and Rugrats ones are cool. The pencil with the rocks in it is interesting too. The one that says crackers has to be a favorite.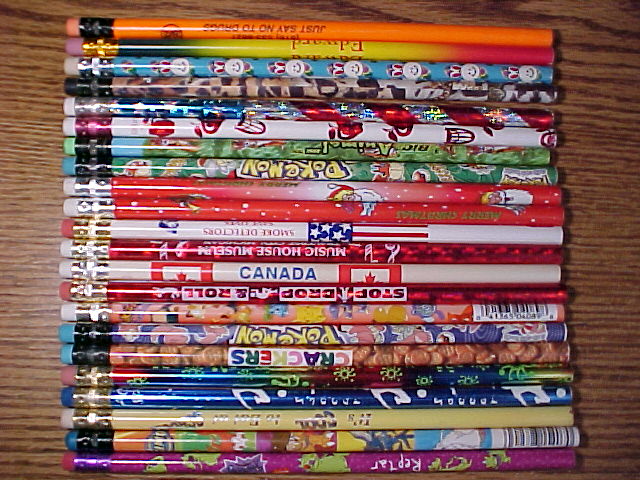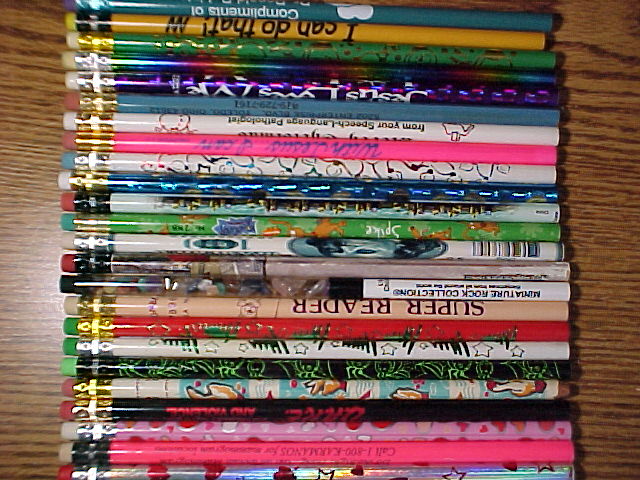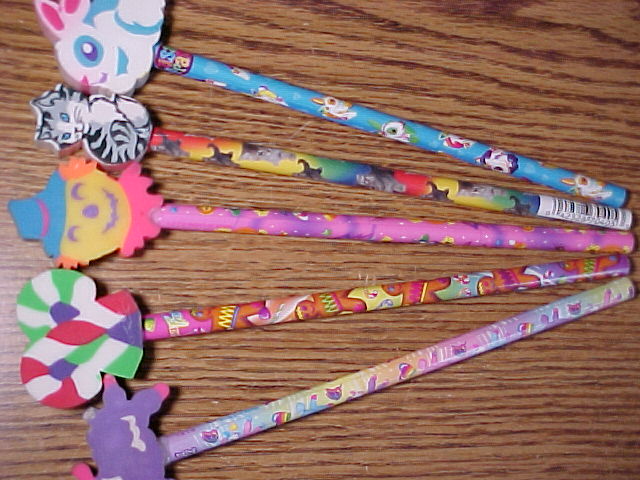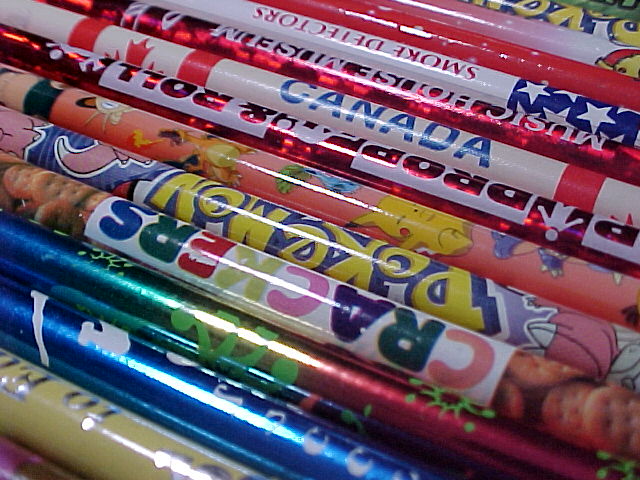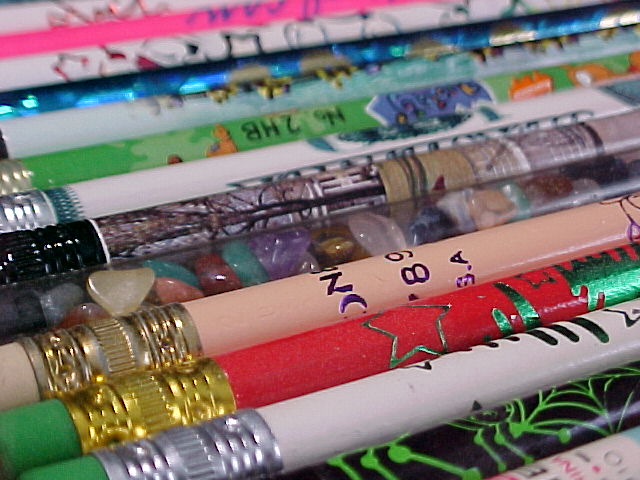 ---
February 11, 2022 - Sony Mavica MVC-FD73 Photos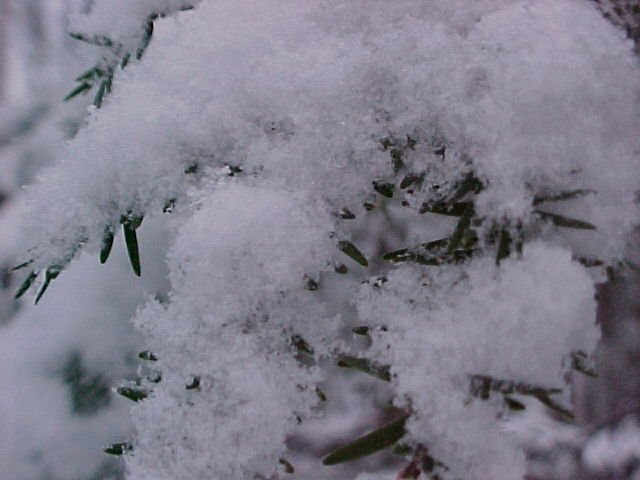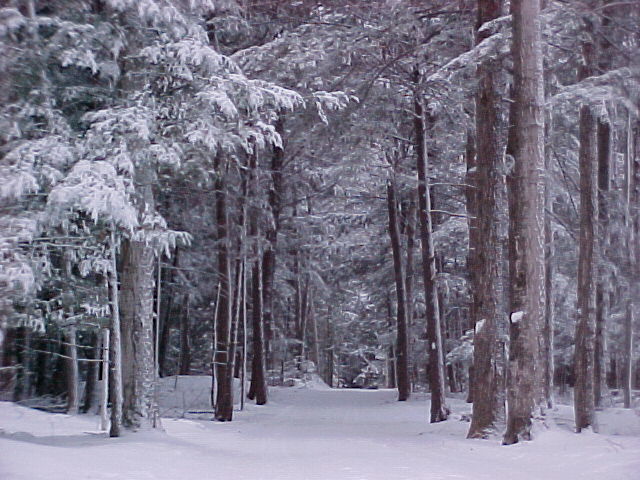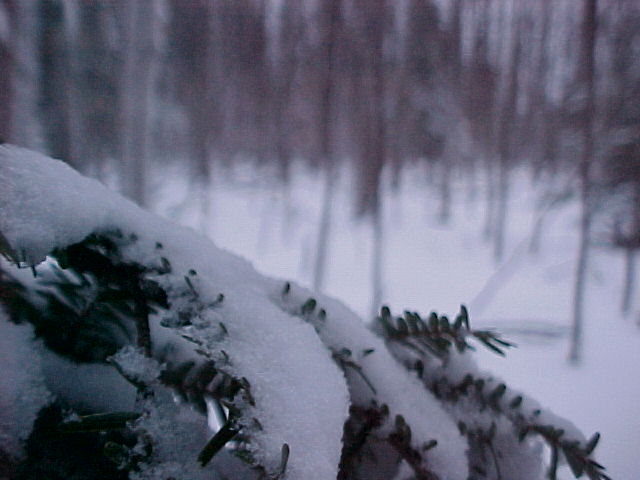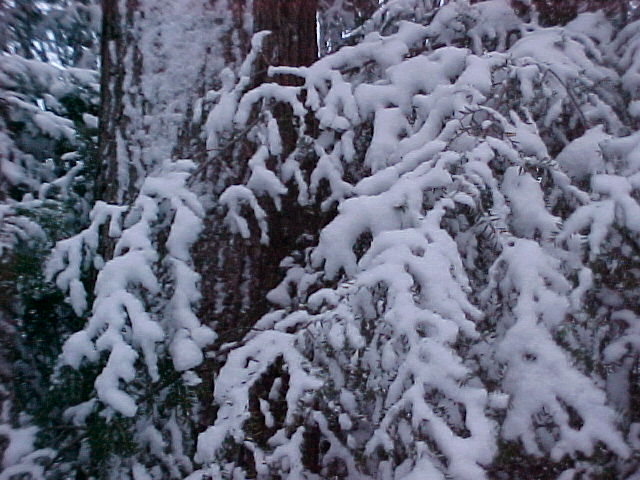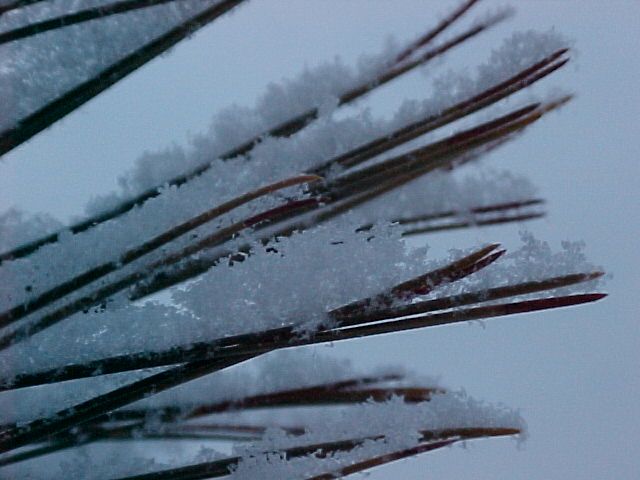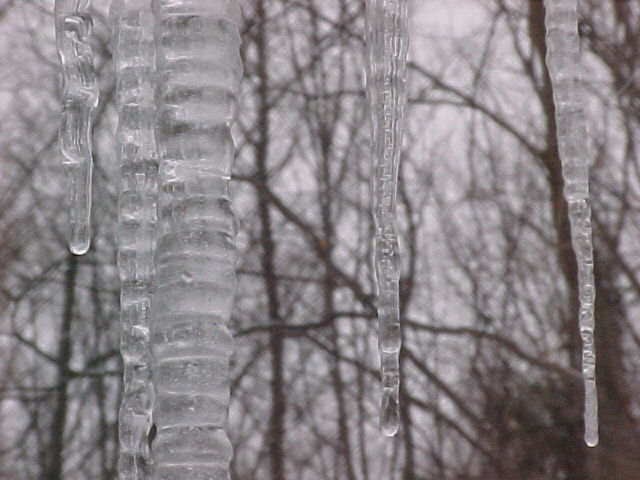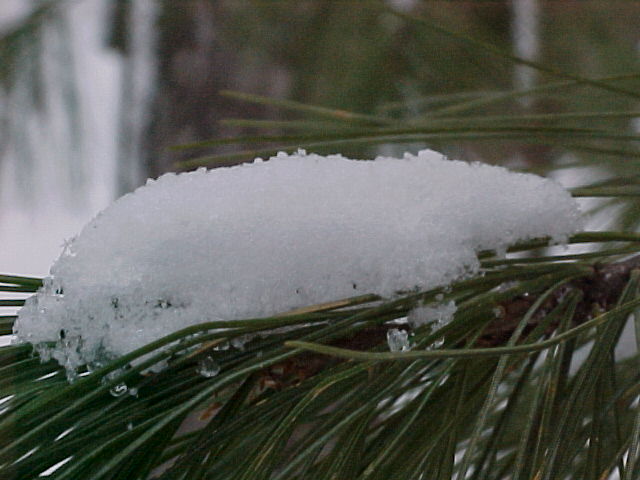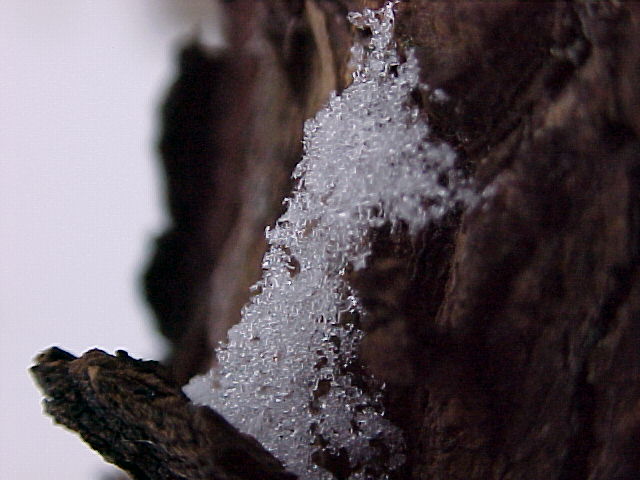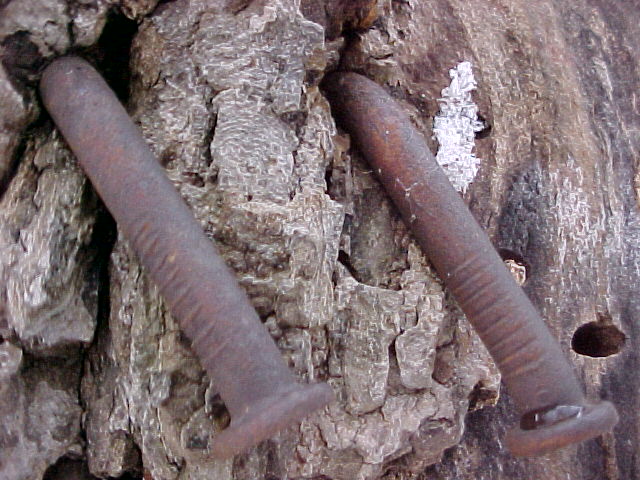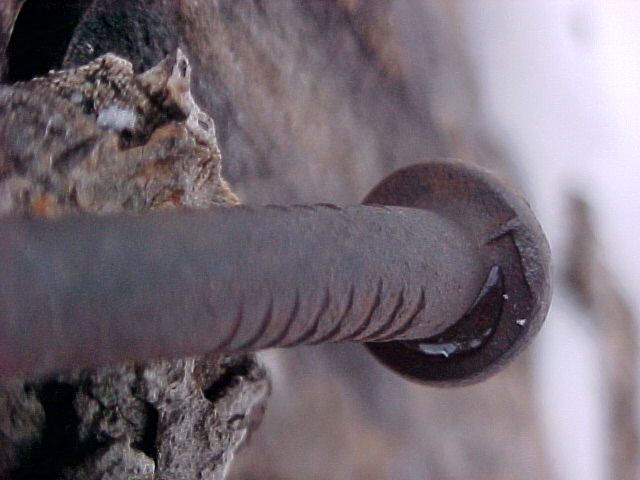 It's the middle of winter but I'm still looking forward to spring.
---
February 3, 2022 - Tandy 1100 FD Laptop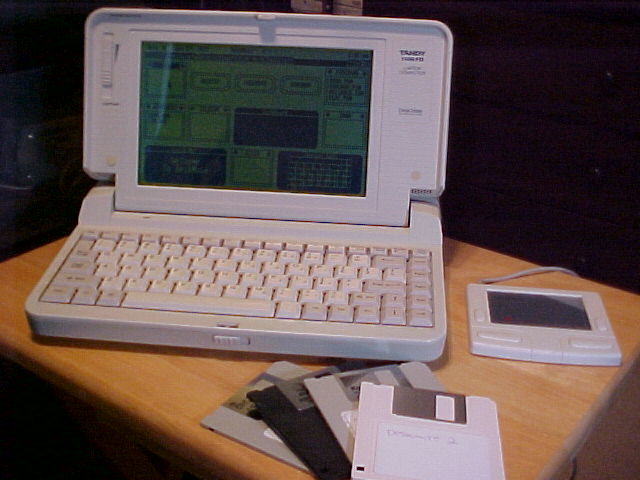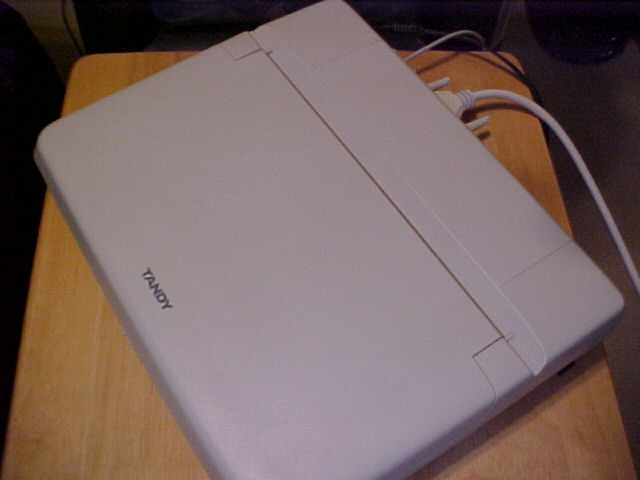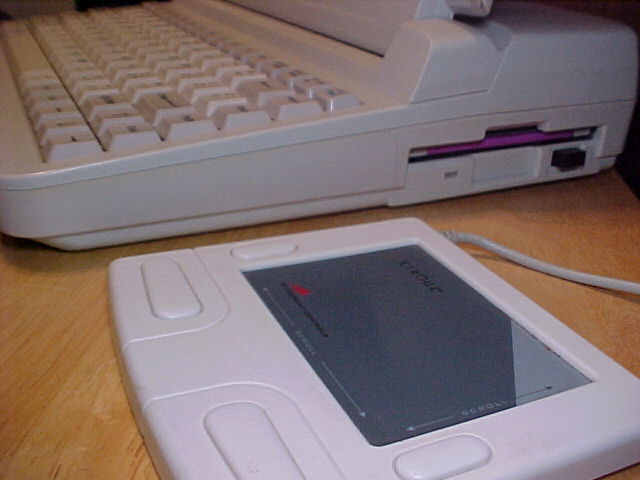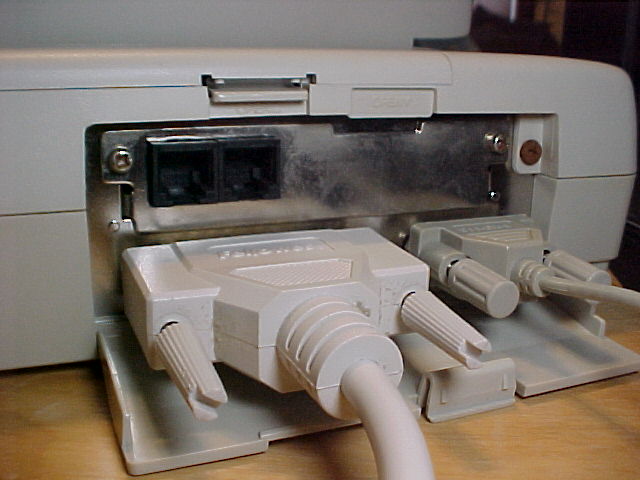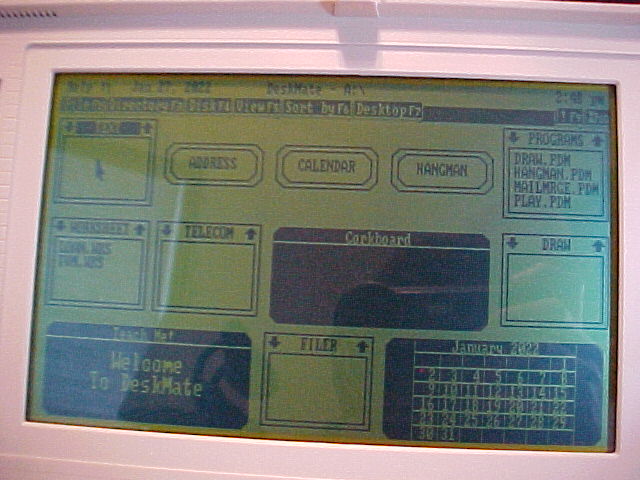 The Tandy 1100 FD was released in 1989. It boots into a ROM with MS-DOS 3.30 and Tandy DeskMate. The ROM only includes very basic capabilities; simple commands and a word processor. It has a monochrome LCD screen, 720K floppy drive, serial port, and parallel port. Four floppy disks are required for full functionality. Tandy DeskMate is not too bad, the desktop is a fully customizable grid of widgets. But of course everything you do requires a floppy disk swap which is annoying. I hooked up my printer and a touchpad mouse (only serial one I have) and both surprisingly worked perfectly! I bought used 720K floppy disks to use with this and converted one 1.44MB disk because they fill up sooo fast.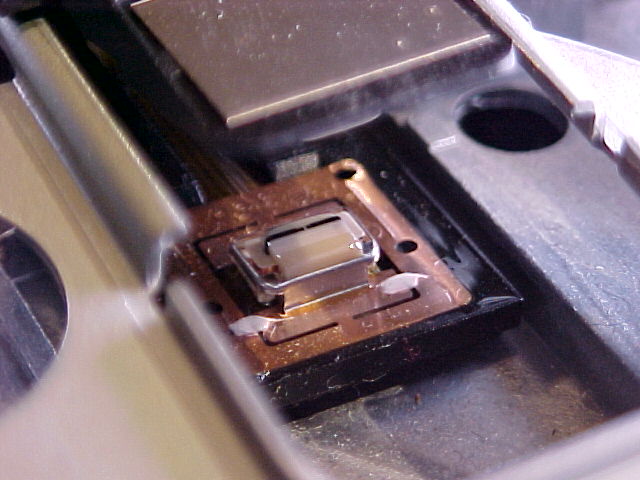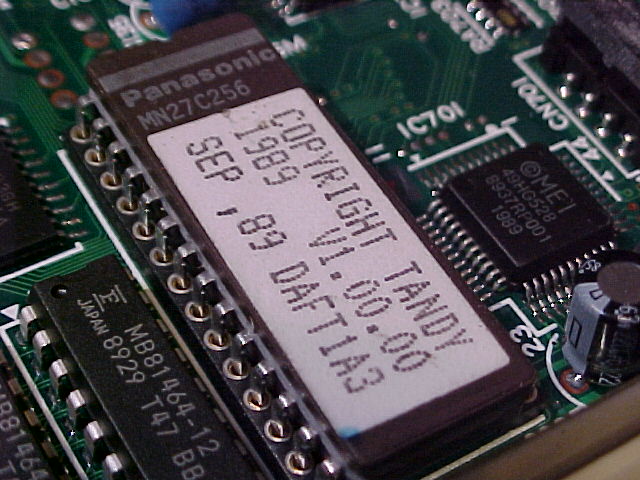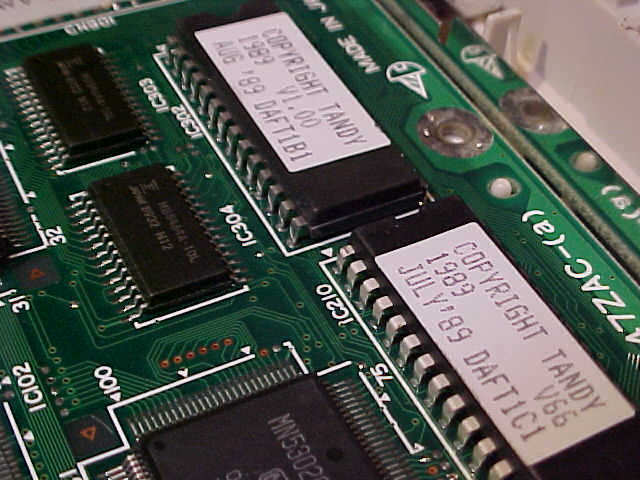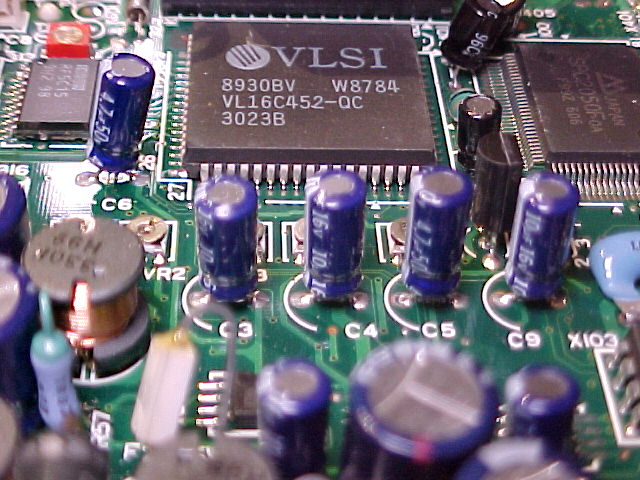 The floppy drive did not work when I got it. Naturally getting to the drive needed everything else removed first, I always ended up with a screw left over. Once it was out the fix was easy, just clean off the old rubber belt and put a new one in. I also cleaned the head. It worked perfectly afterwards! I took some pics of chips on the motherboard.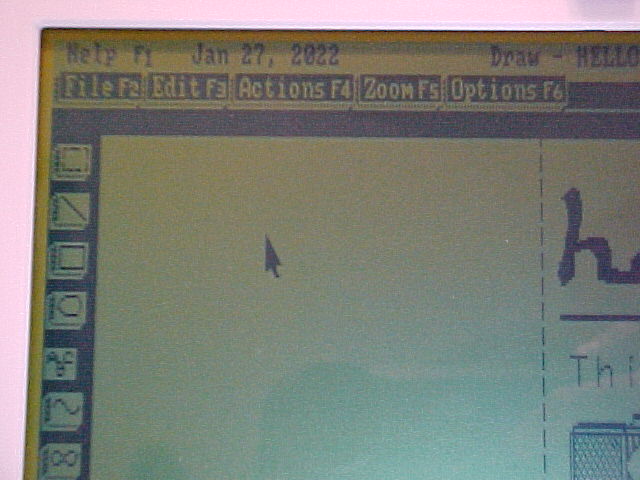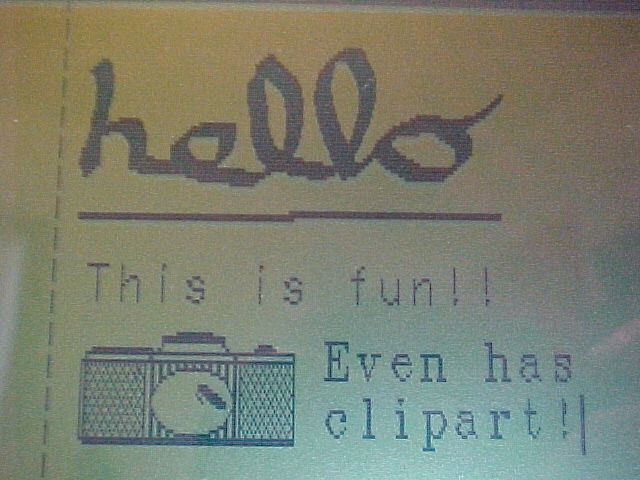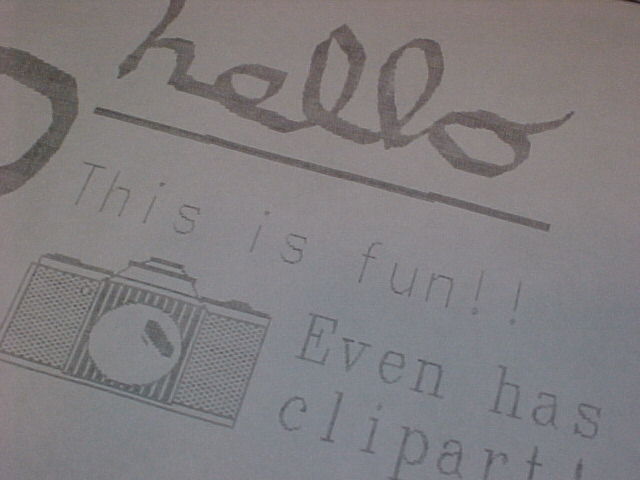 DeskMate's Draw program is really cool! A lot of features and definitely works better with a mouse. I also printed out my drawing with my dot matrix printer and it turned out perfect (takes mutiple tries to get margins right printing from my modern computer).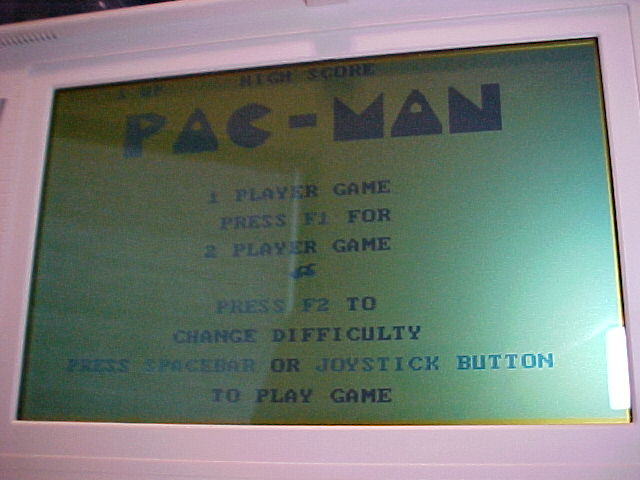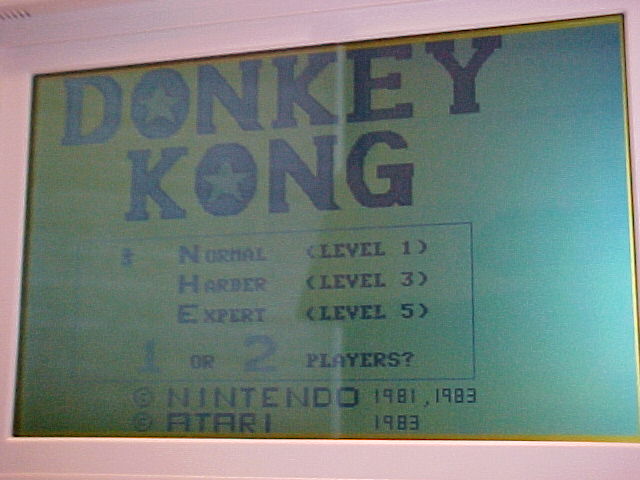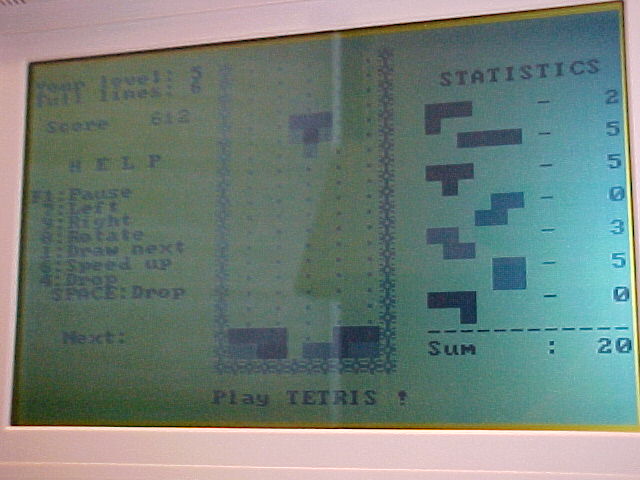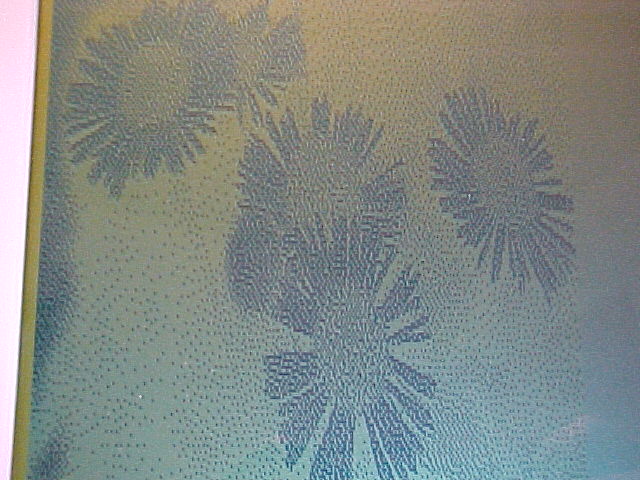 I tried many games and programs, many worked great! Pac-Man was a highlight and Donkey Kong was way too hard. It even ran the first MS-DOS version of Tetris. The last pic is a photo I took rendered with Graphic Workshop, it took a few minutes to load and I was surprised it worked but it's squished.
---
January 19, 2022 - Sony Mavica MVC-FD91 Macro Shots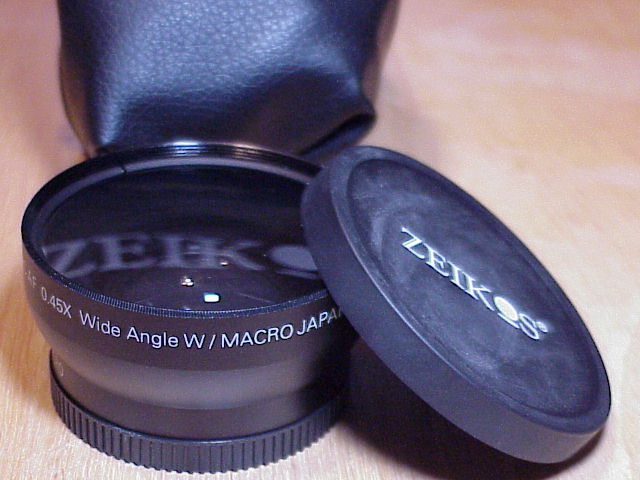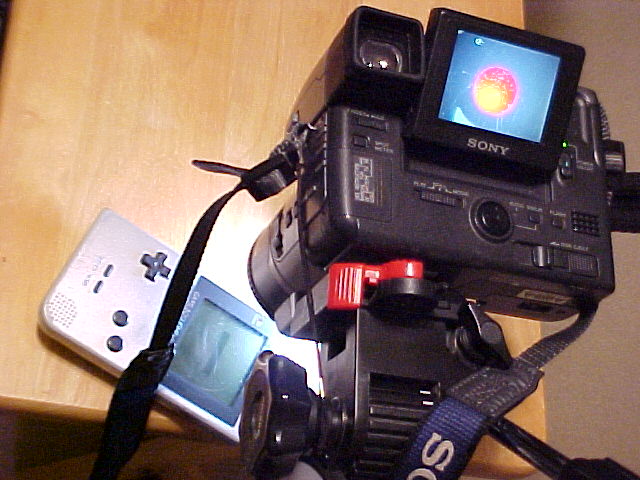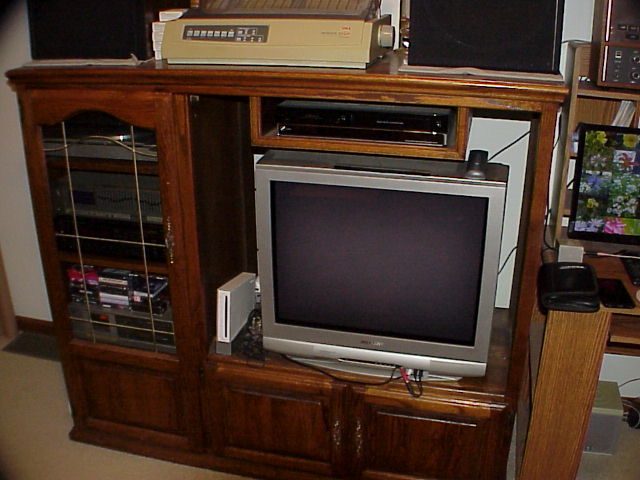 I bought the cheapest wide angle/macro lens I could find. It's not really bad but I'm sure there are much better ones around. I had a nice setup with a tripod and an LED light; the movable screen came in handy and self timer mode made sure shaking was minimized. A lot of the pictures were with max zoom and with the edges blurry. The wide angle lens isn't great as I can see the edges of the lens even after zooming in which defeats the purpose.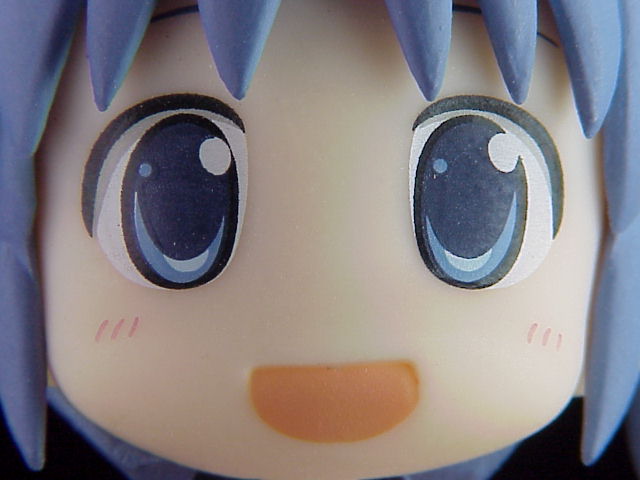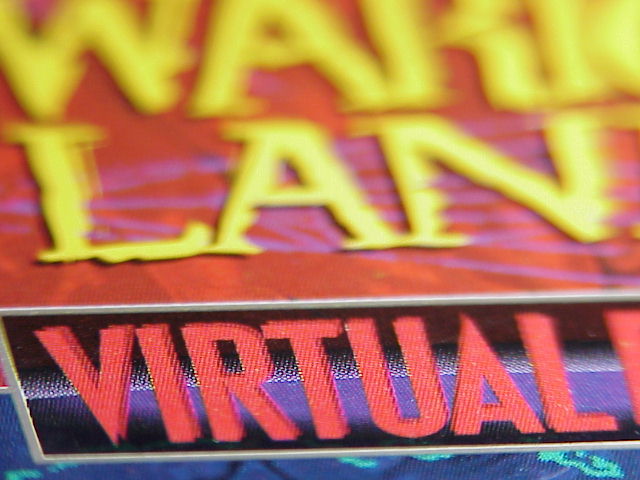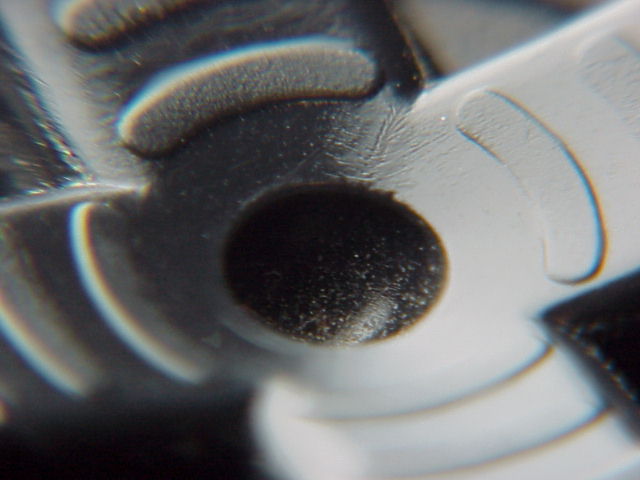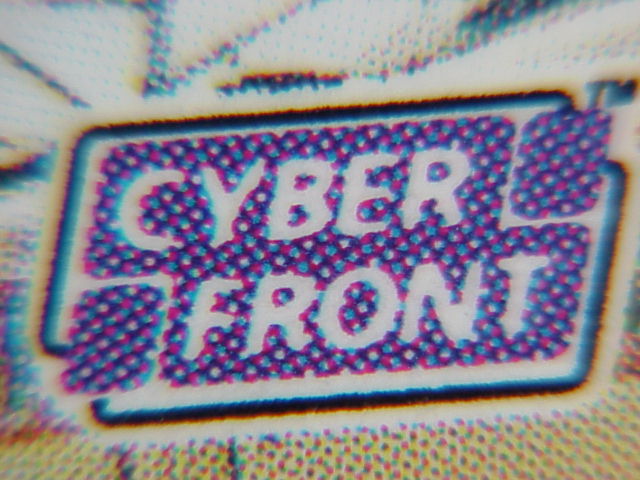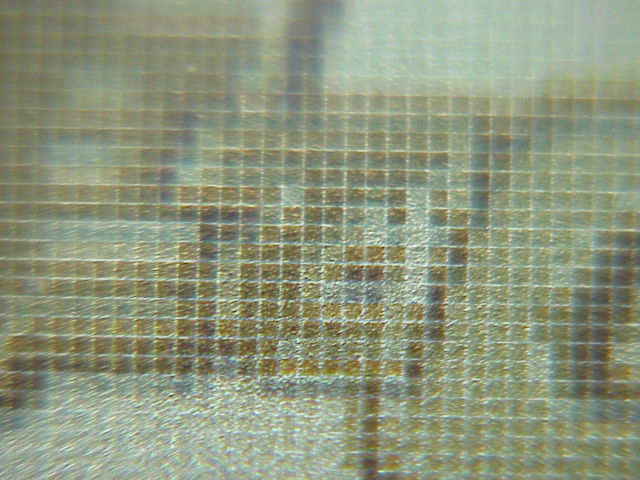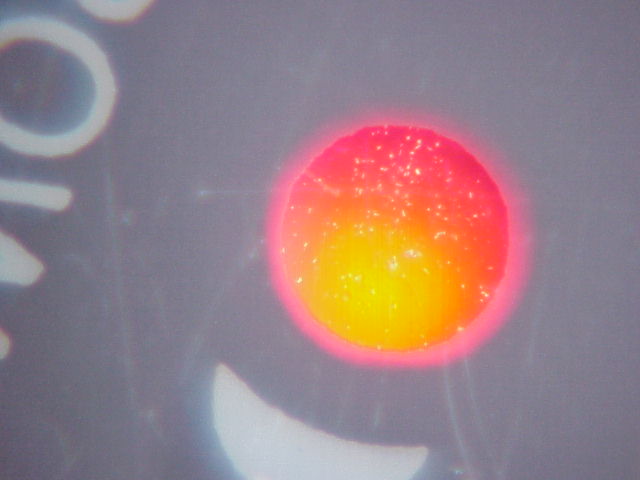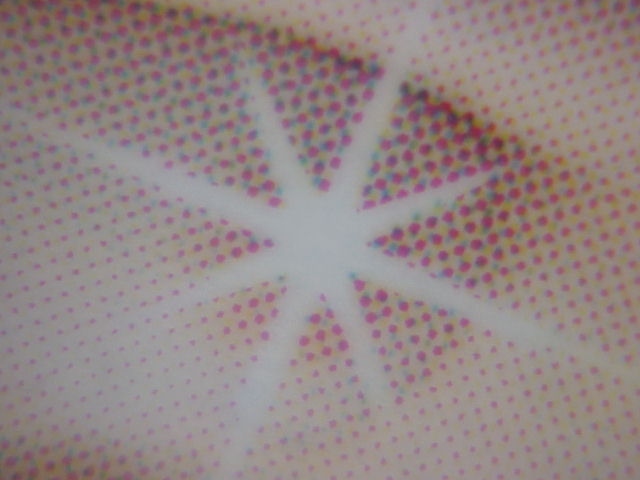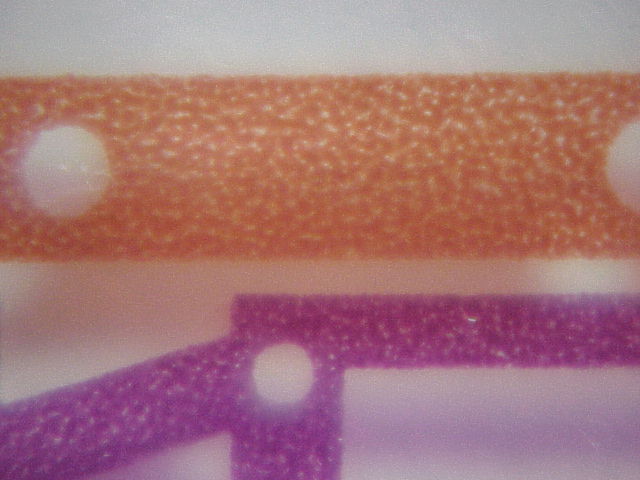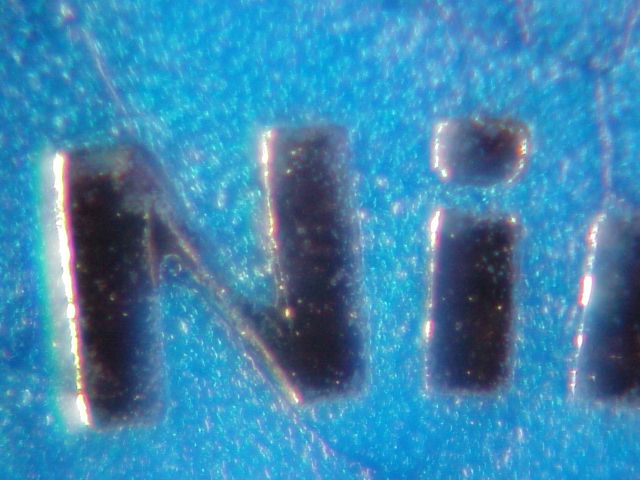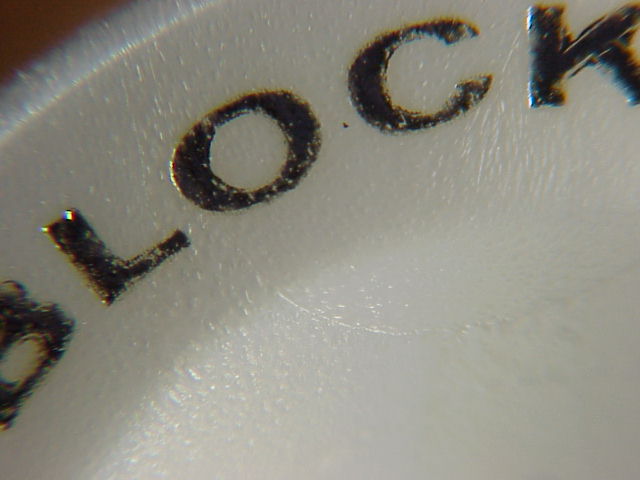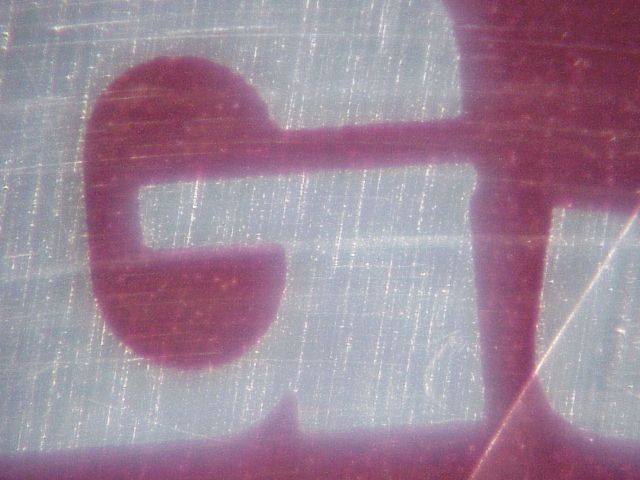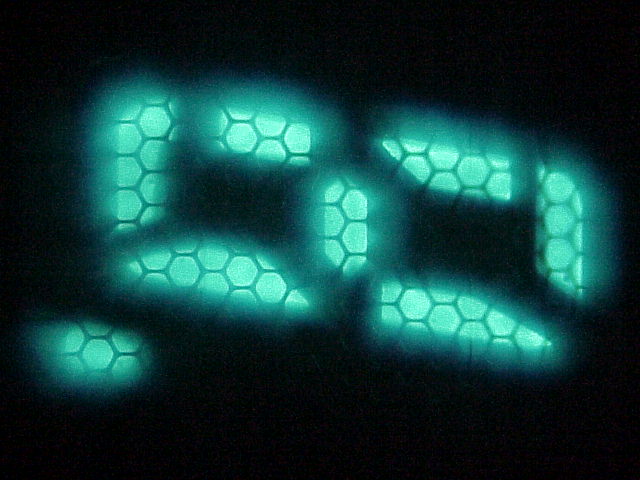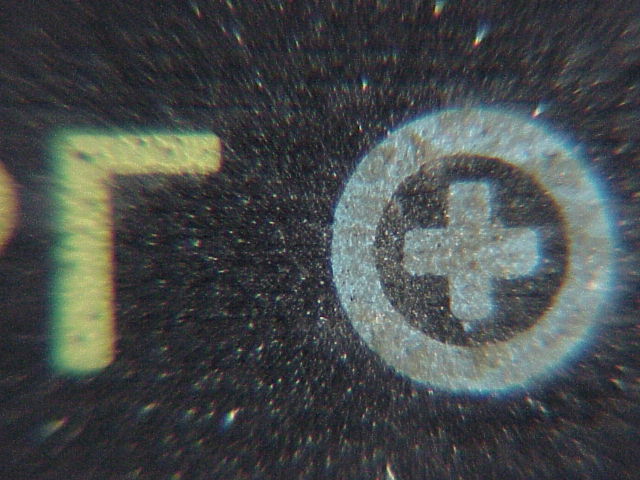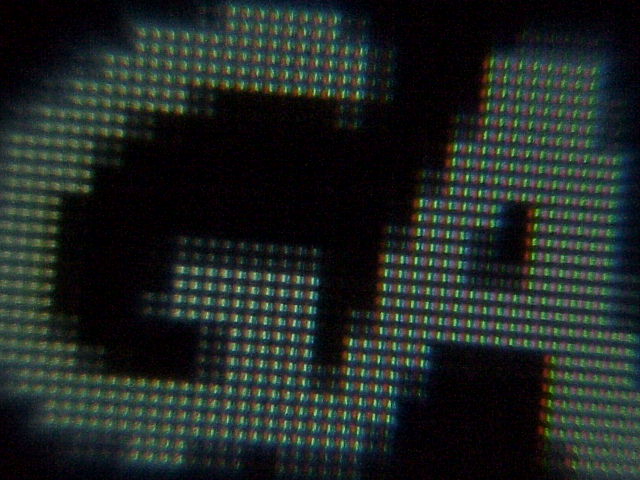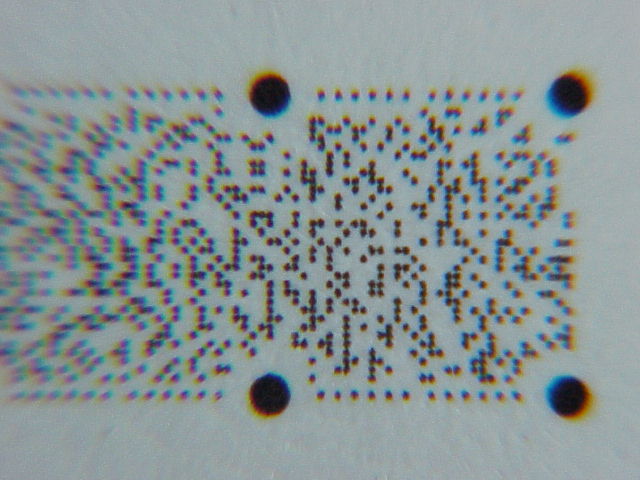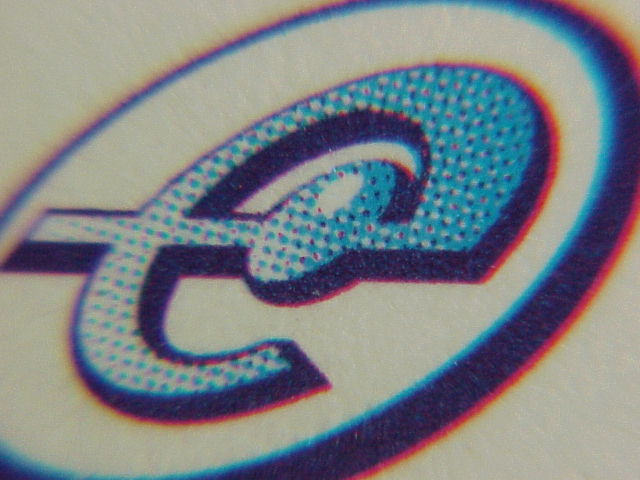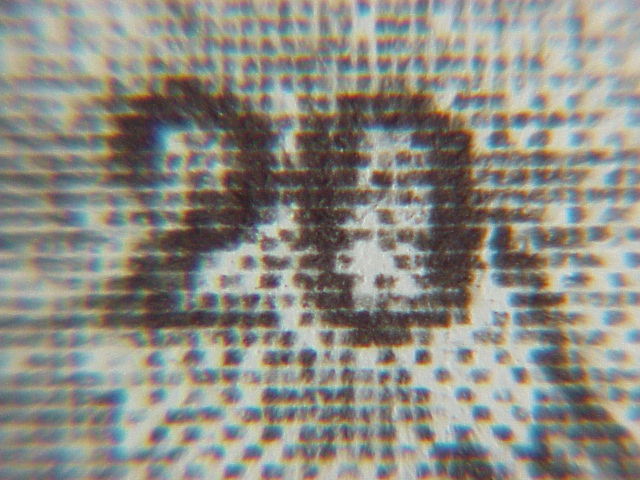 Try to guess what each object is!
---
January 1, 2022 - Nintendo DS Browser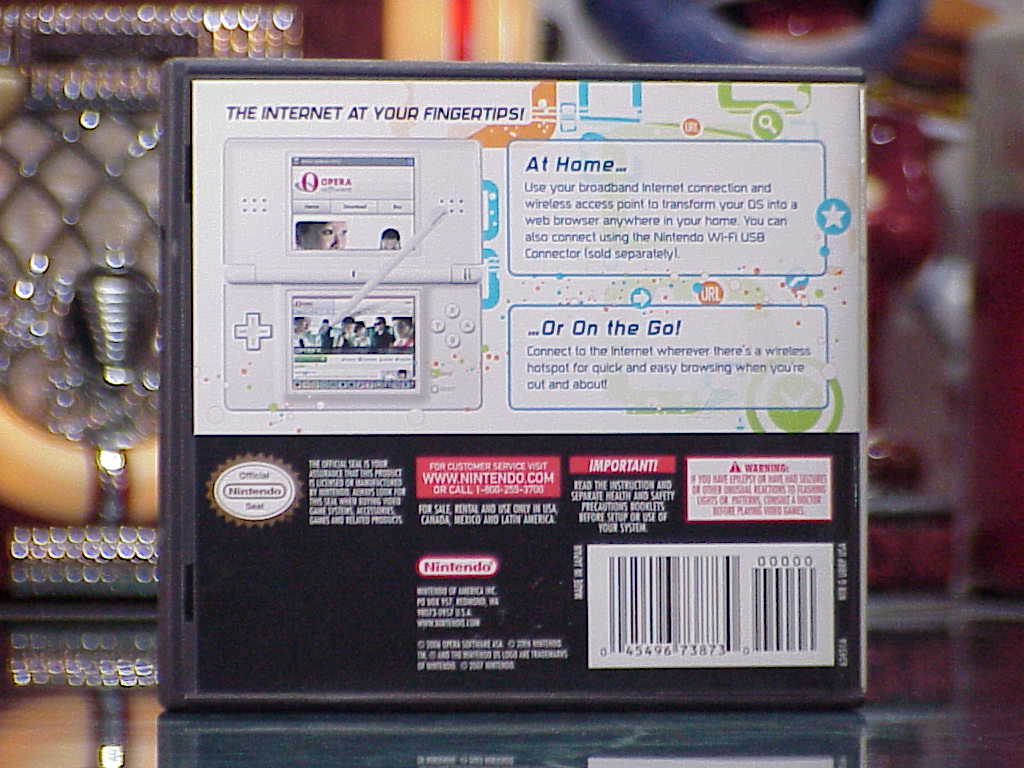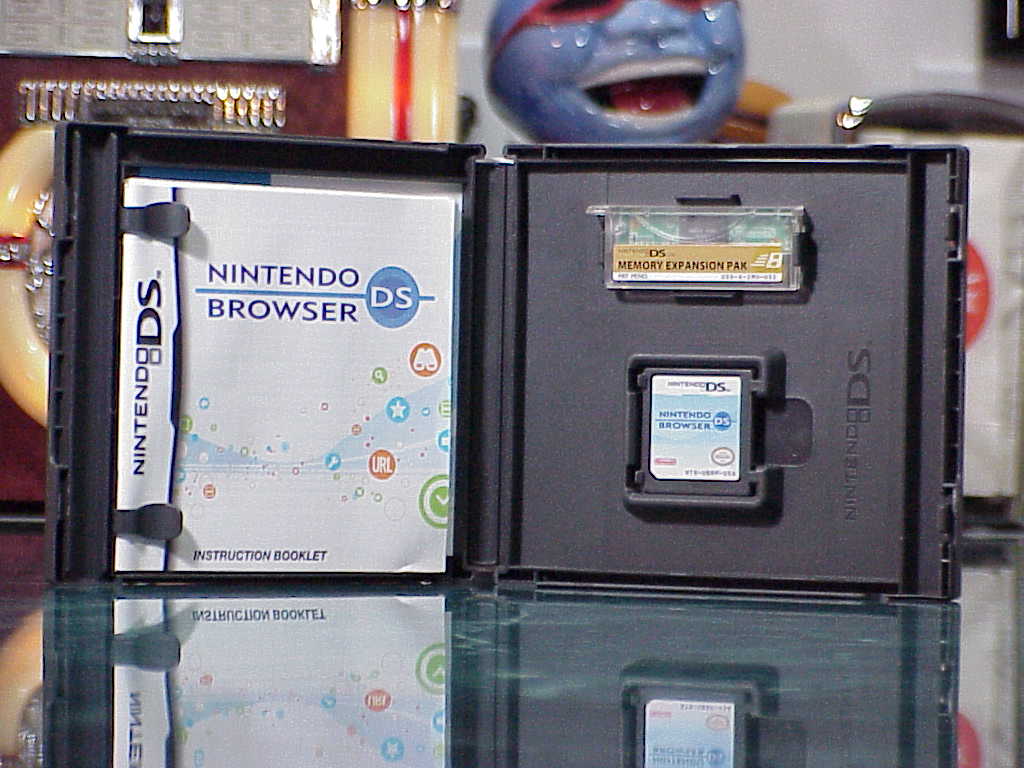 This was first released in Japan on July 24, 2006 for the Nintendo DS and DS lite. The original DS version was only available online from Nintendo though. It's a port of the Opera 8.5 web browser. It comes with a memory expansion pak that is required to use the browser, it adds 8 MB of RAM to the system. With that the system has 12 MB of memory to web browse with which still isn't enough for many websites, especially ones like mine with many images. There are two modes for viewing webpages: overview mode has one screen display the whole page and the other a magnified section, and small screen rendering mode adjusts the website layout for display across both screens, like what a mobile version of a site would do. For some reason there is a handwriting recognition option for entering text that kinda works but the onscreen keyboard is faster.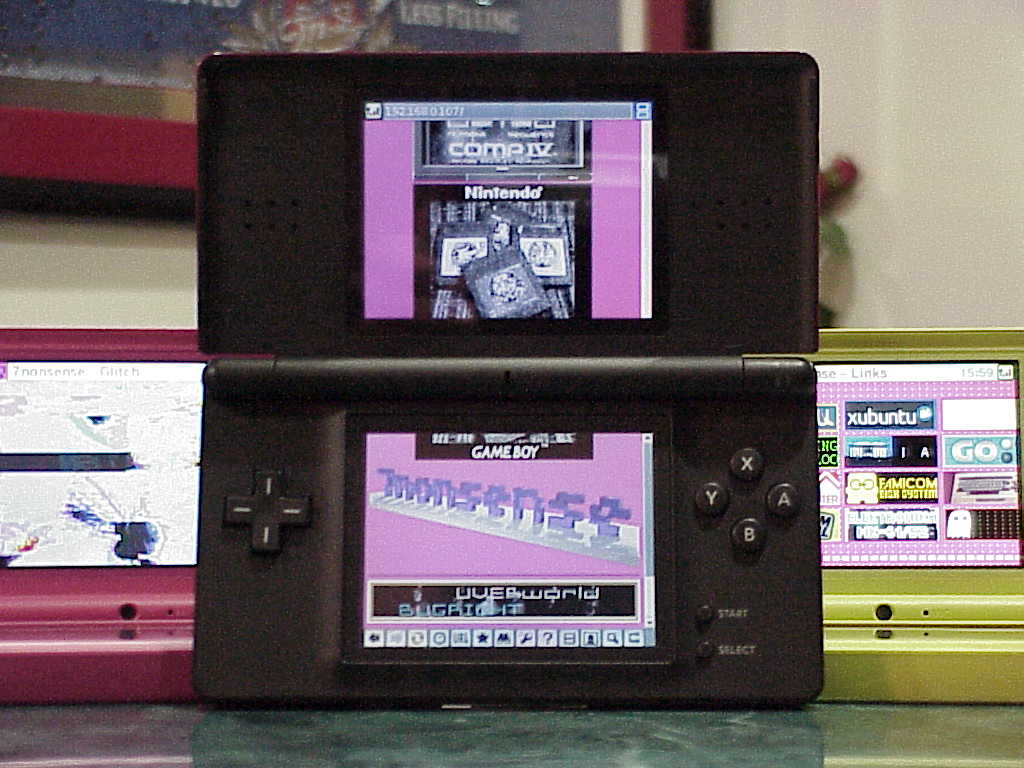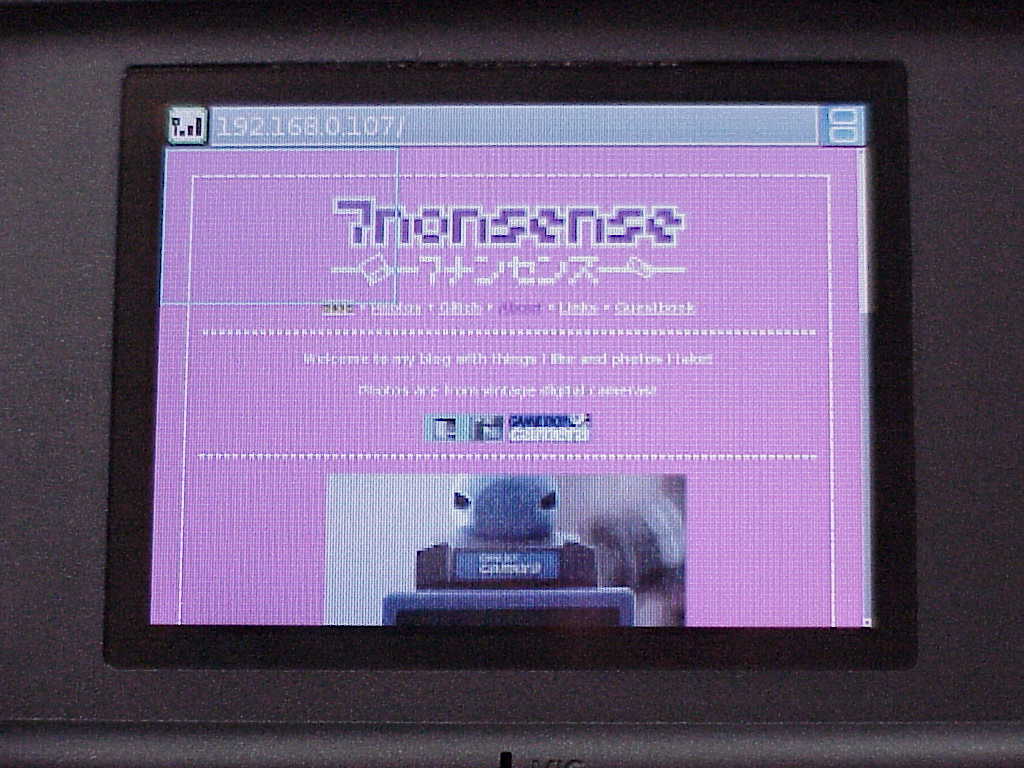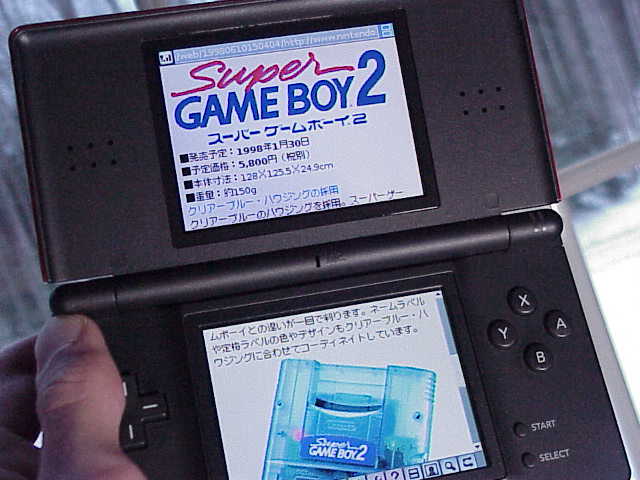 The browser supports javascript, frames, and many image types including GIFs although they animate slowly. My homepage renders everything perfectly (except video which it ignores). But any page with a lot of big images will only load a few and say out of memory (images can be turned off to view these pages). The biggest issue with the browser is that all SSL certificates are expired and most websites will not load if it's HTTPS. I had to put my site on a local server to test it. The guestbook I use is only HTTP and works perfectly in the browser, even made a post from the DS! I think sites shouldn't require HTTPS connections if the browser doesn't support it. I was also able to browse an old Nintendo site on web.archive.org with no issues.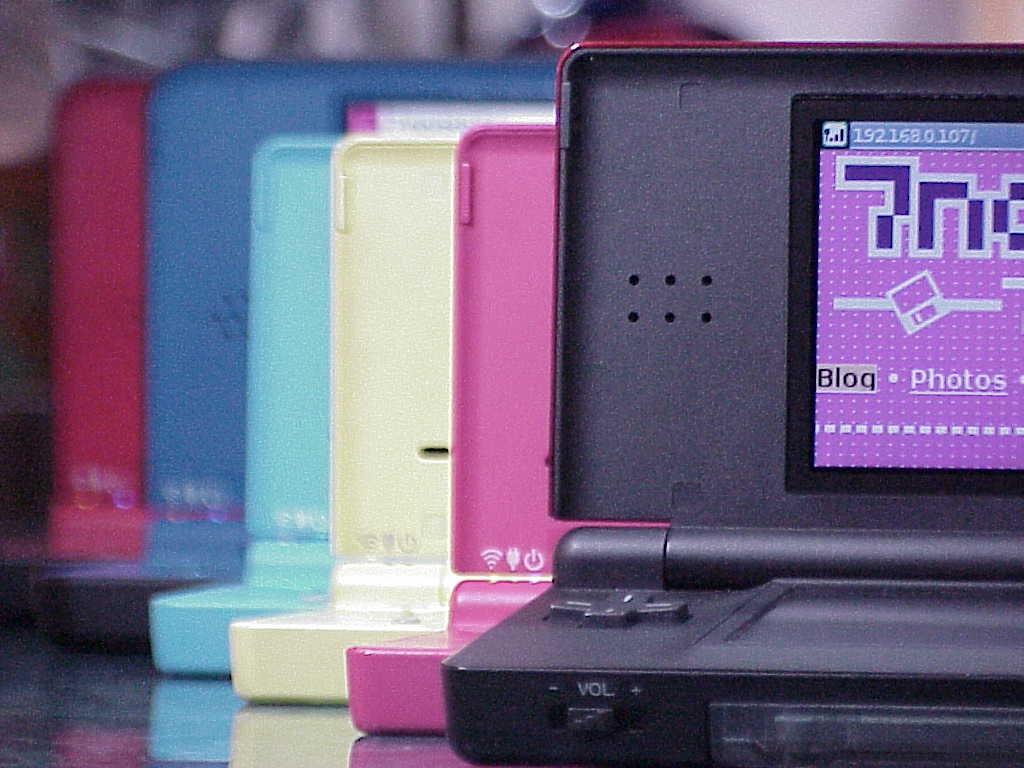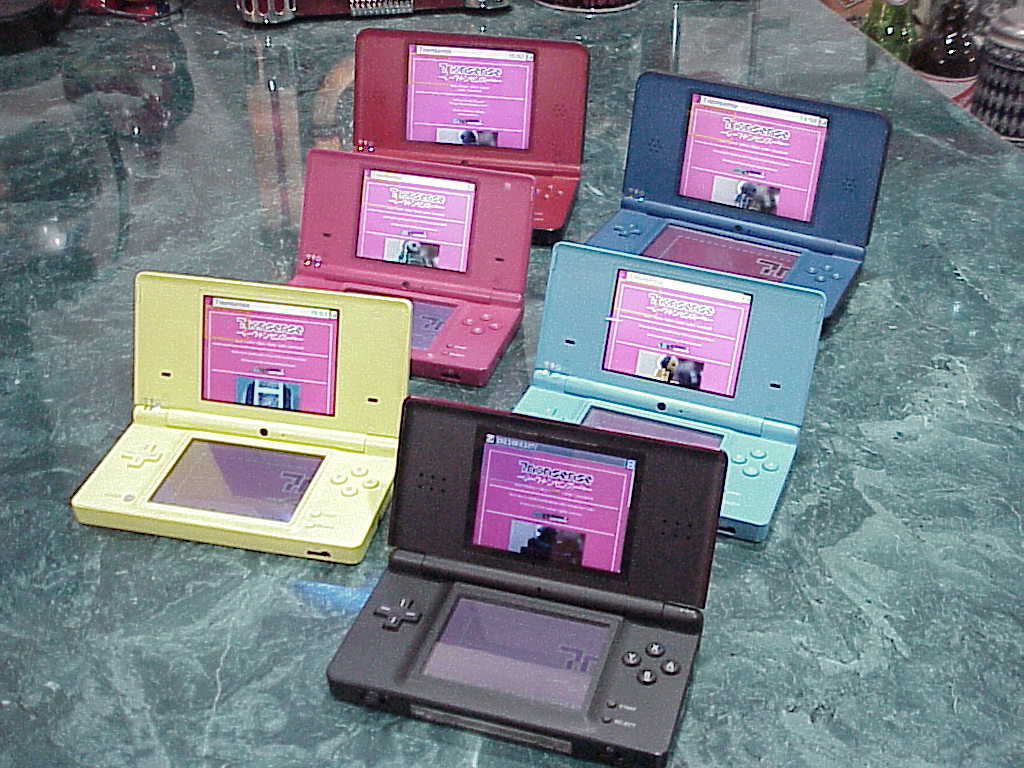 The Nintendo DSi browser was available free in the DSiWare shop and preinstalled on DSi XLs. It's an updated version with more web standard support and takes advantage of the DSis greater RAM and faster CPU. I have my DSi collection running the browser along with the DSi. The browsers are very similar but I think I like the DS version more.