---
Blog - 2022
---
---
December 27, 2022 - Game Boy Camera Photos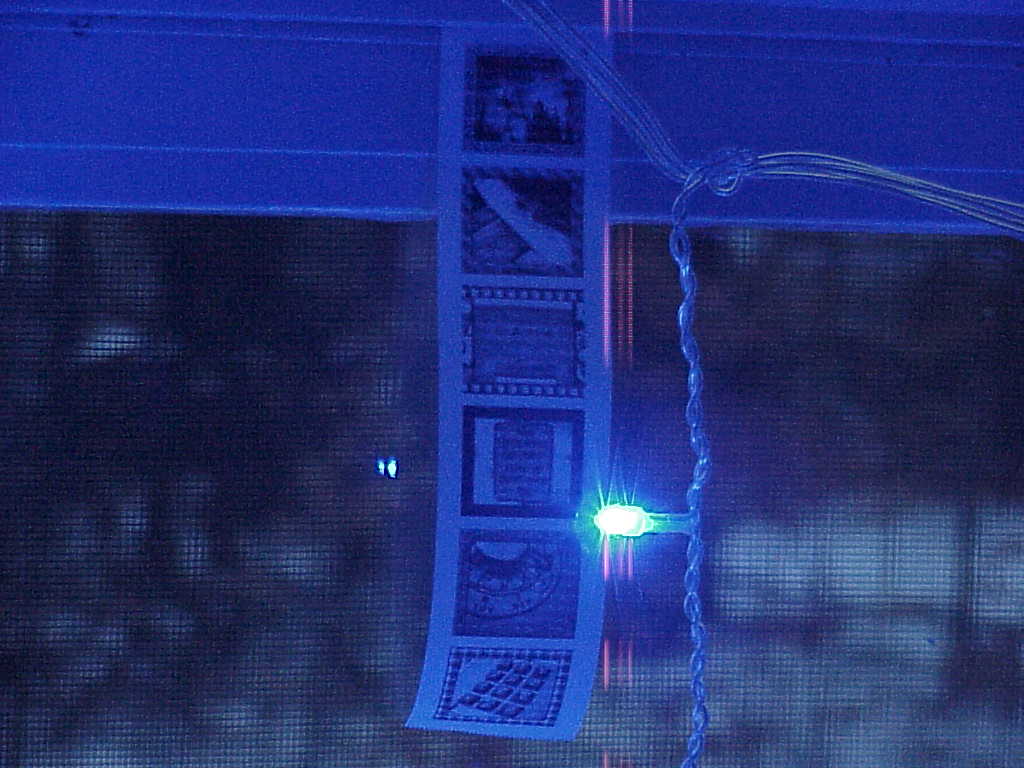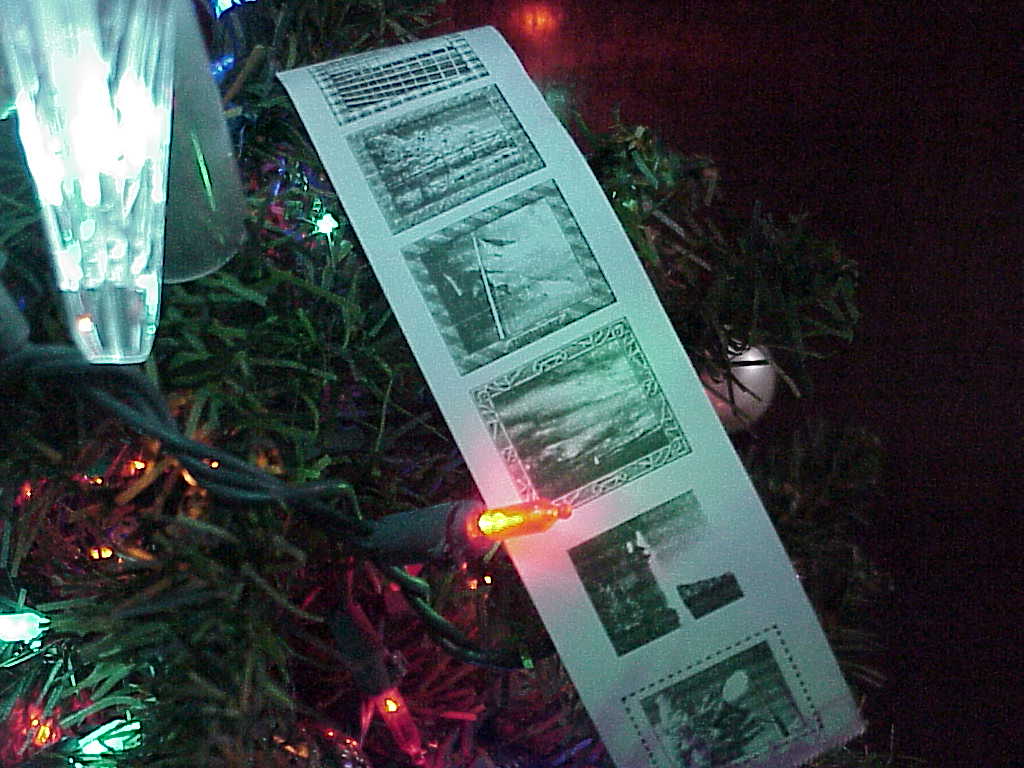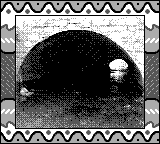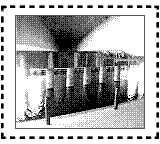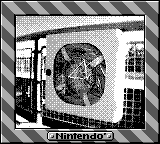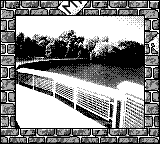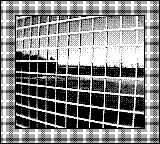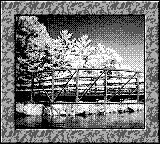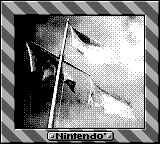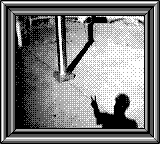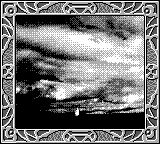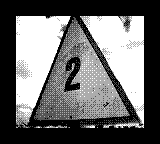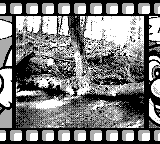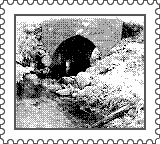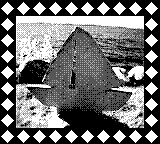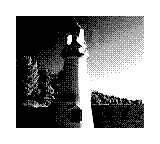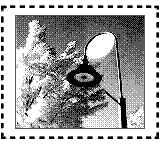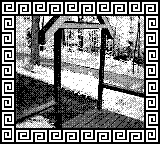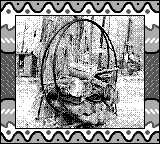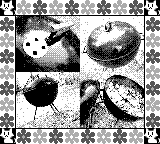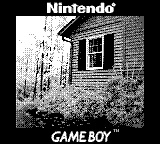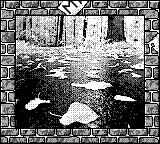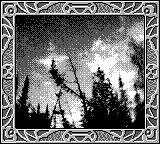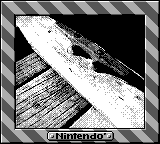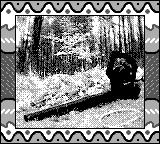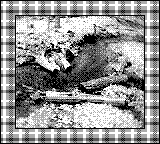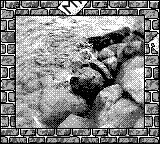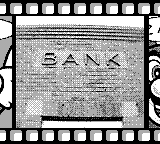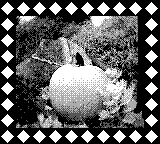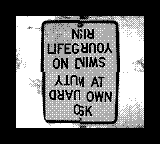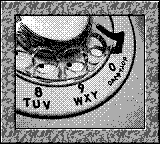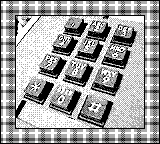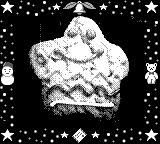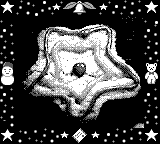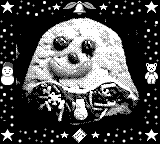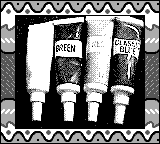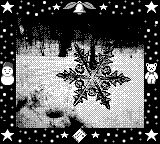 I miss the summer, I was already snowed in once so far. I hope everyone has a nice new year!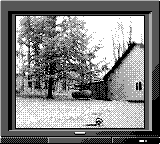 Video of me blowing leaves at the end of fall.
---
December 6, 2022 - Desktop Payphone HAC 737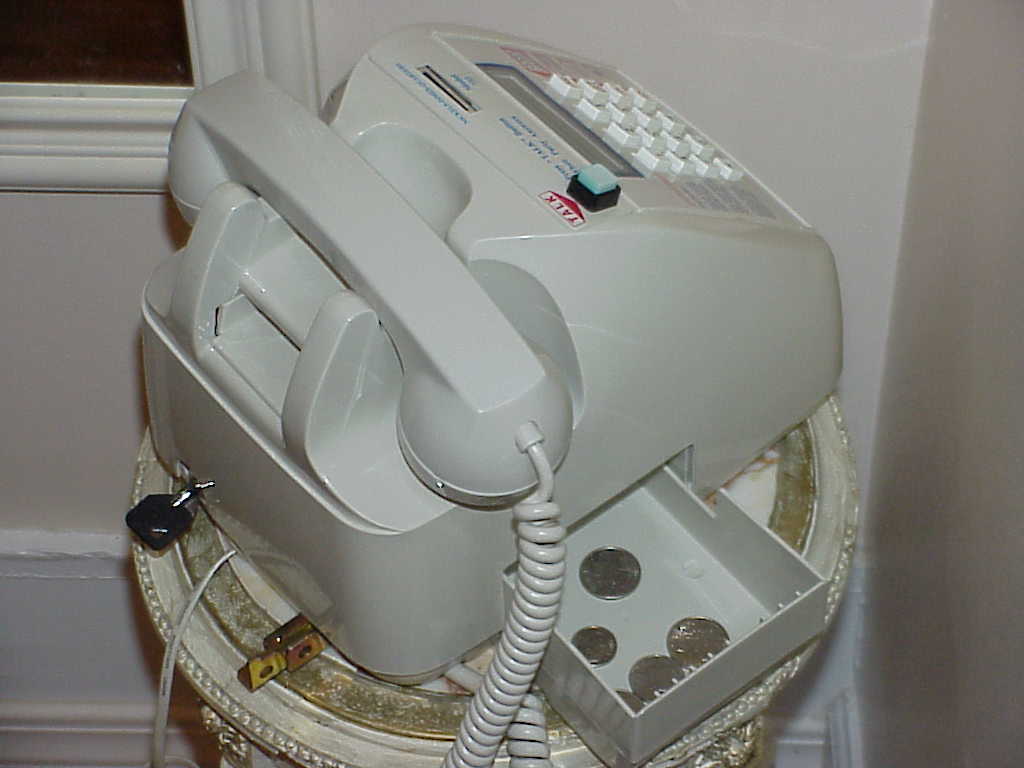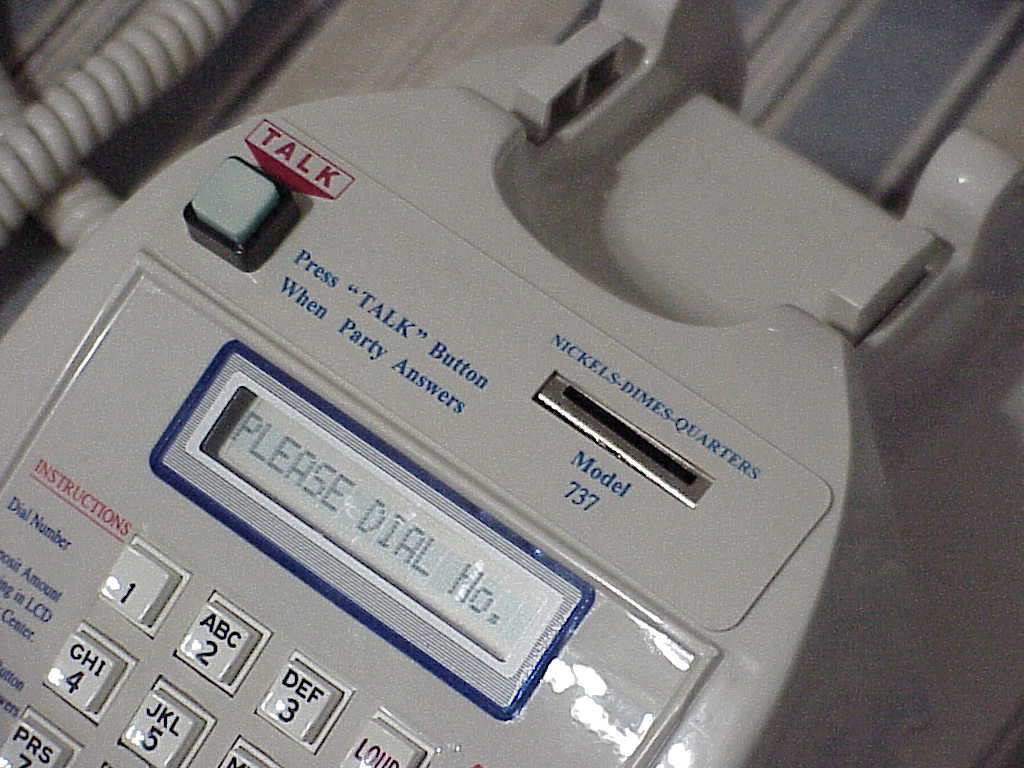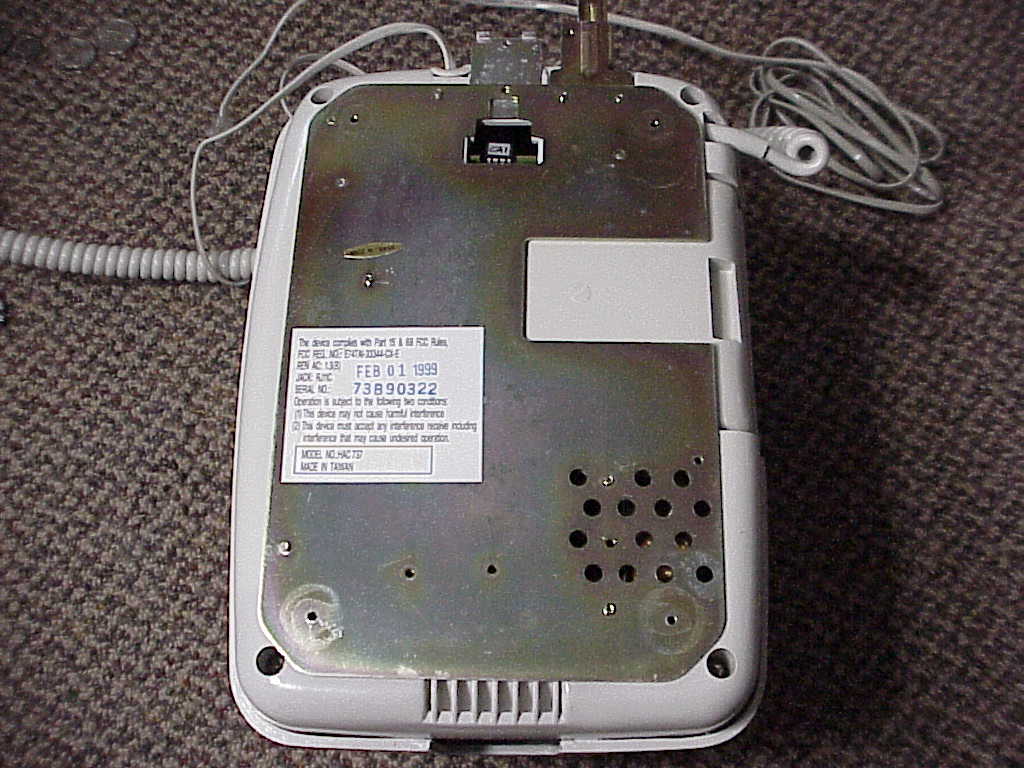 This is a Desktop Payphone model HAC 737 made February 1, 1999. It is in very good condition and works. It costs 25 cents per 3 minutes to call. The LCD screen displays the called number, time remaining, amount of money needed, and instructions. It's only powered by the phone line. After you dial your number and deposit money the call button needs to be pressed. This drops the money inside and activates the handset microphone. If you hang up without pressing it the money drops into the coin return. It can't receive calls the way it's set up, it rings but when you answer it displays a 5 second count down and starts beeping. You can still hear the other person during that time though. When the key in the back is activated it receives calls fine and placing calls is free.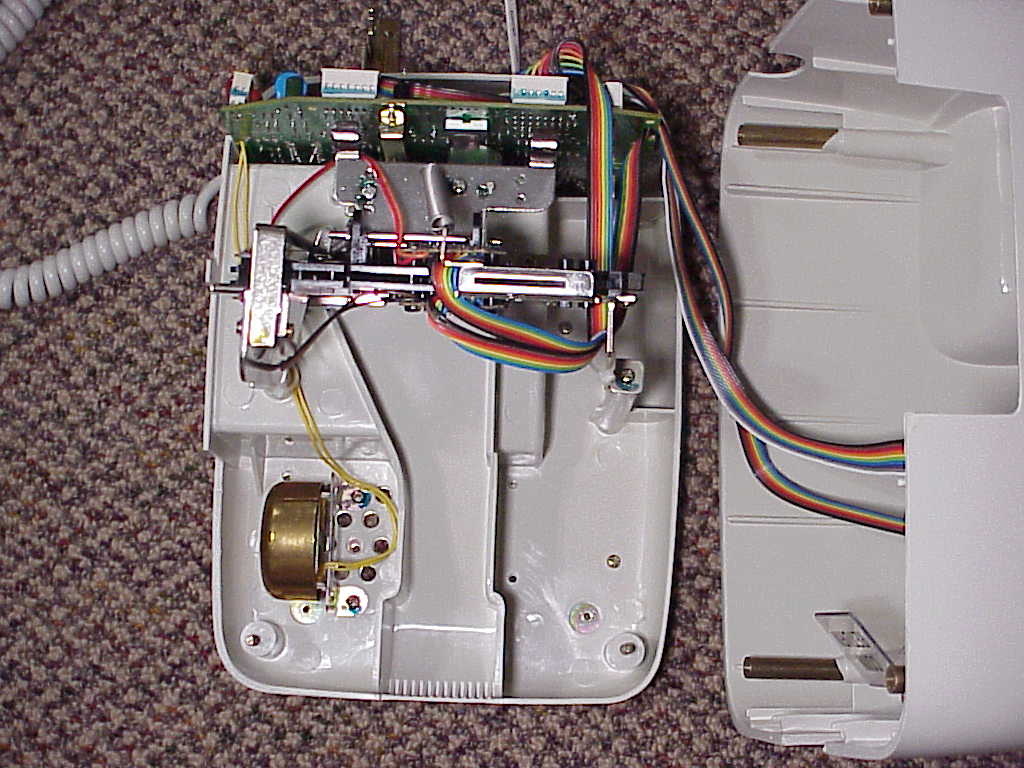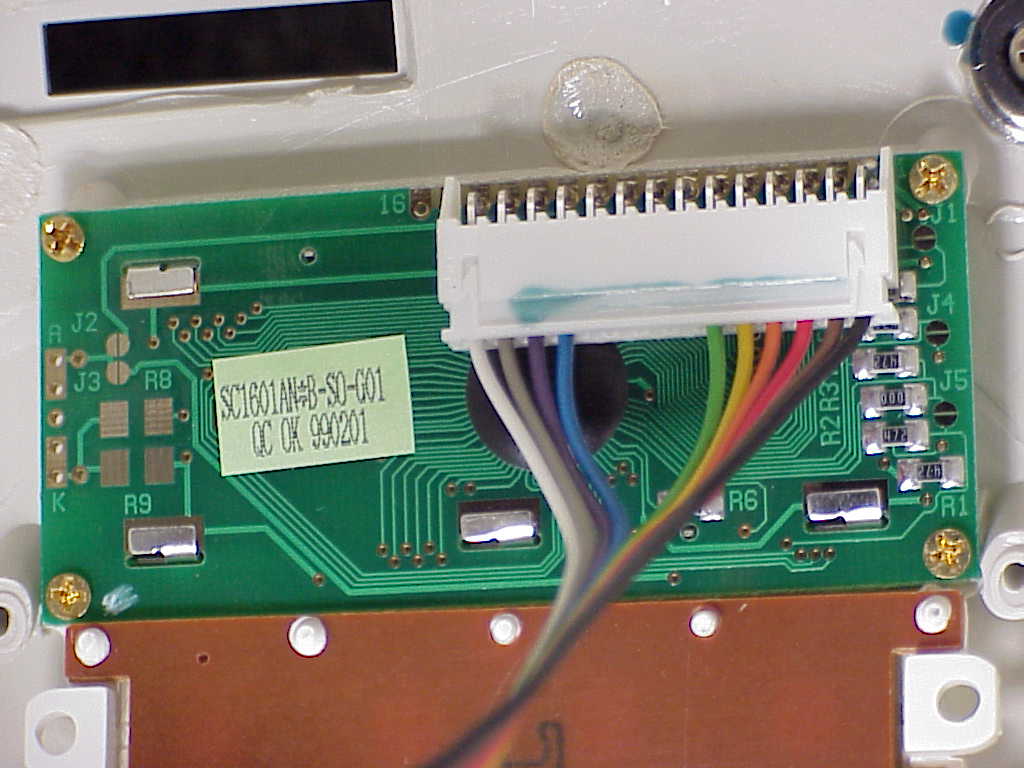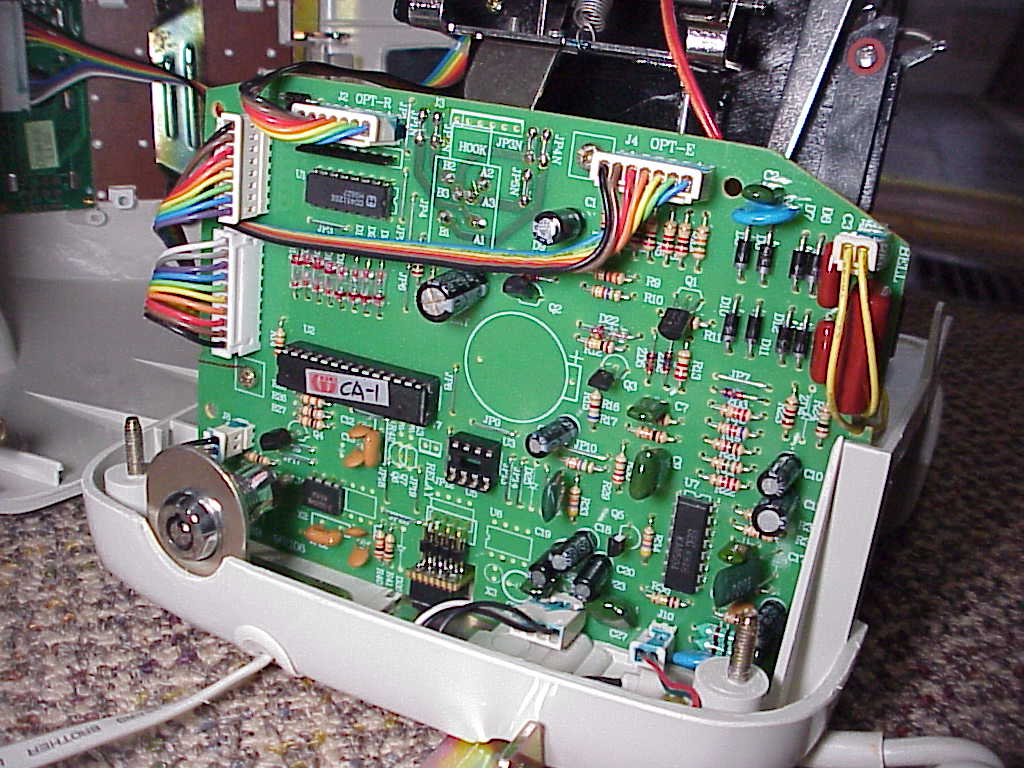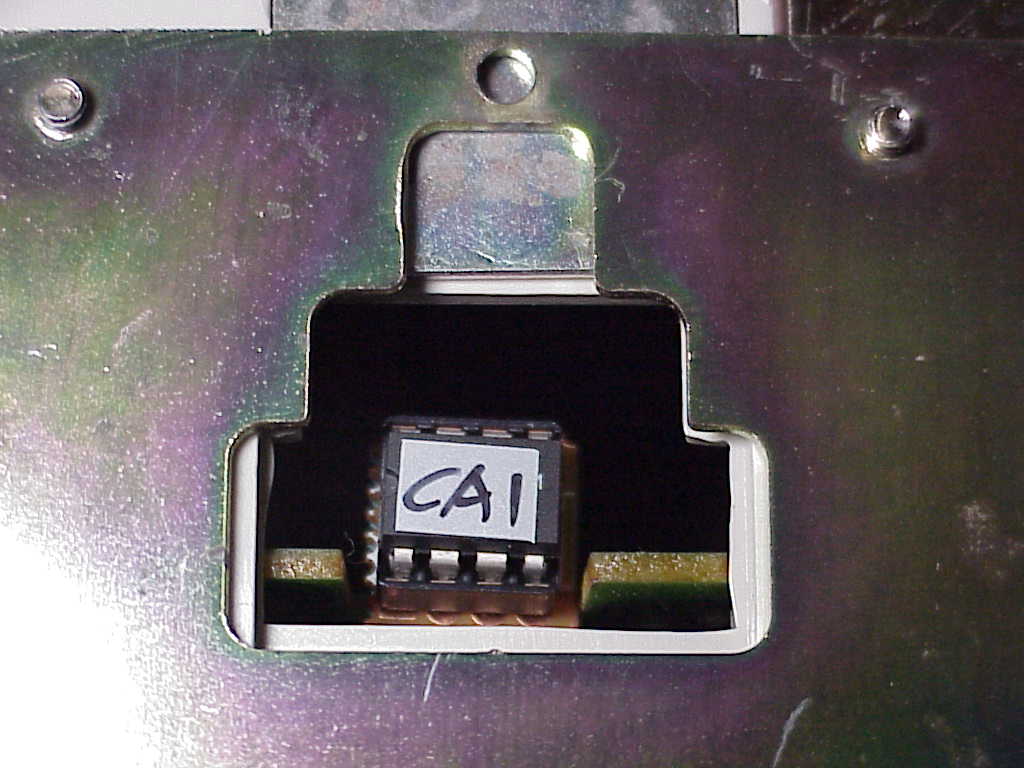 I can't find much info about this phone, I don't even know who made it. Seems to be built nicely, even some socketed chips; one accessible from a door under the phone.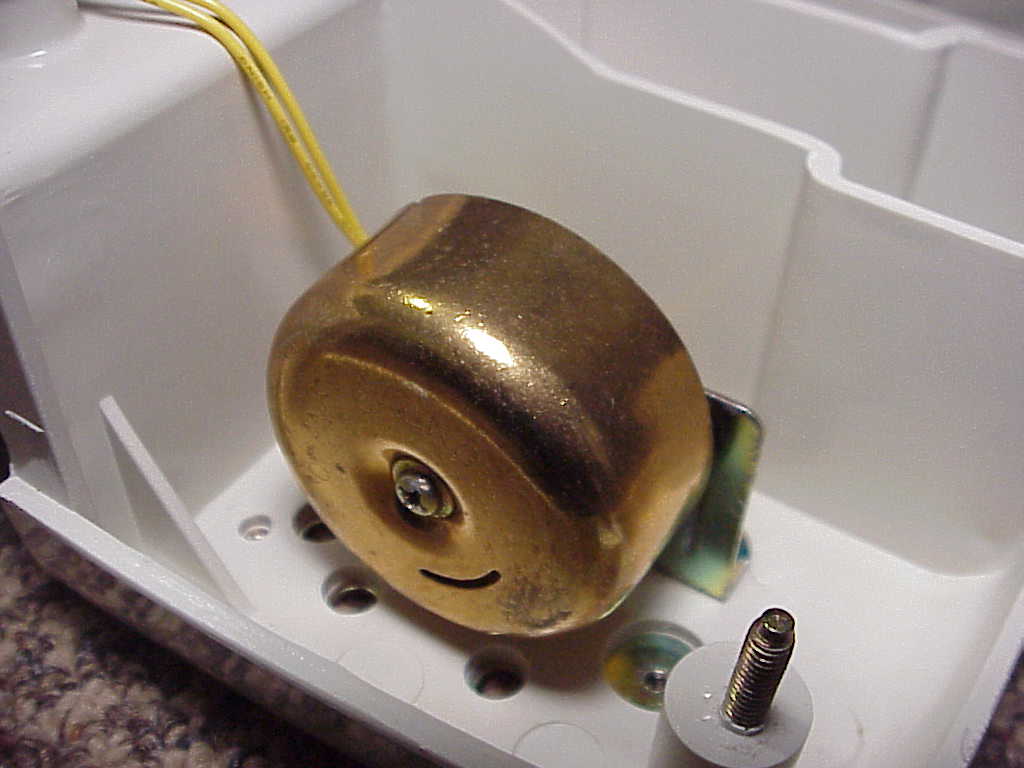 Only the good phones have a real bell for the ringer. Two bells would be better but one is good enough. I want a cell phone with real bells inside.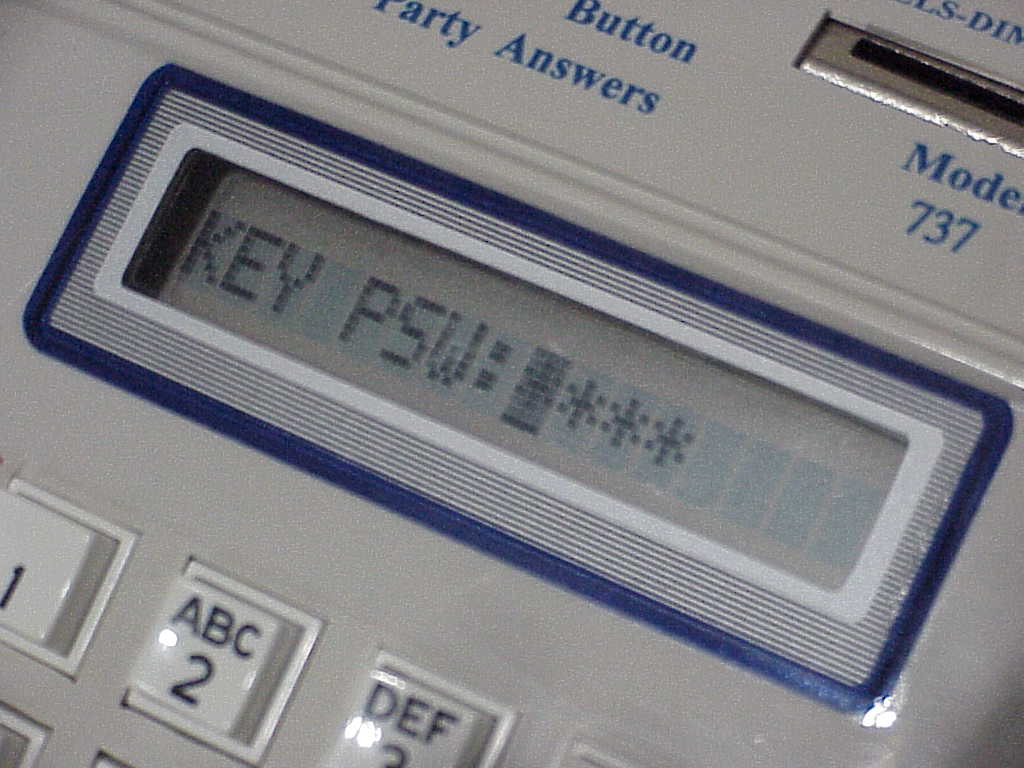 The key does not unlock the coin box, the padlock secured lever does. The key switches the phone into administrator mode pretty much. Free calls and a password screen launched by pressing the arrow button. I don't know the password or what it does if I would know it. Email me if you know anything about it or how to crack the password.
Videos of the ring and dialing of the phone.
---
November 25, 2022 - When Do You Think It Begins by Kyoto Love Hotel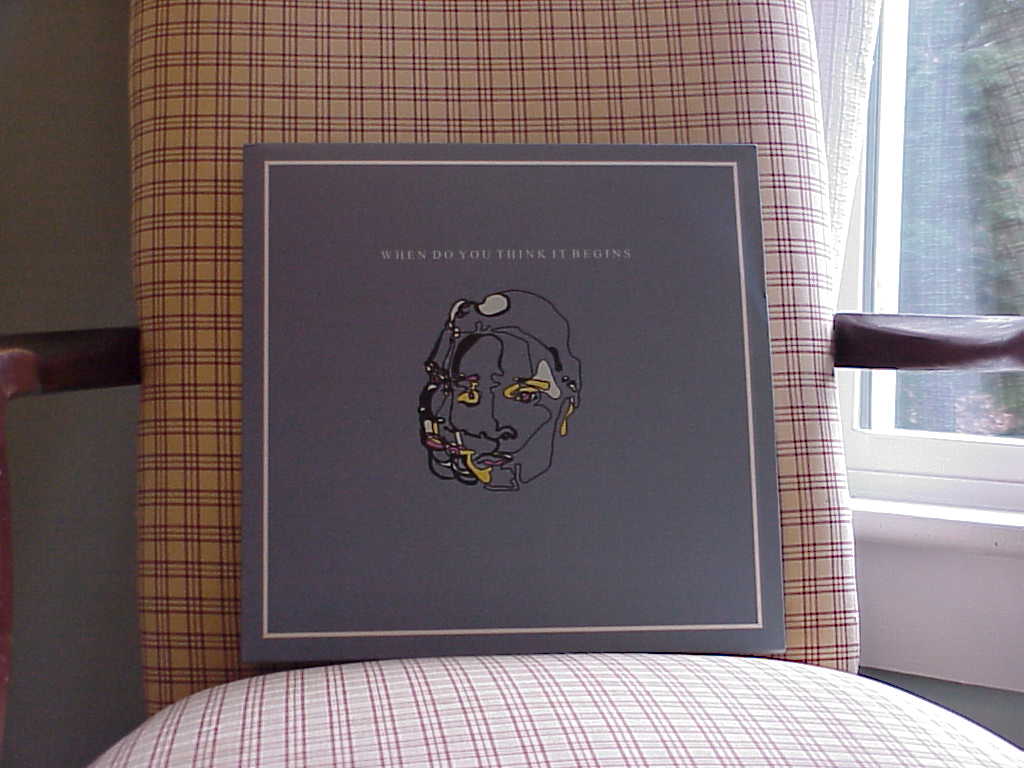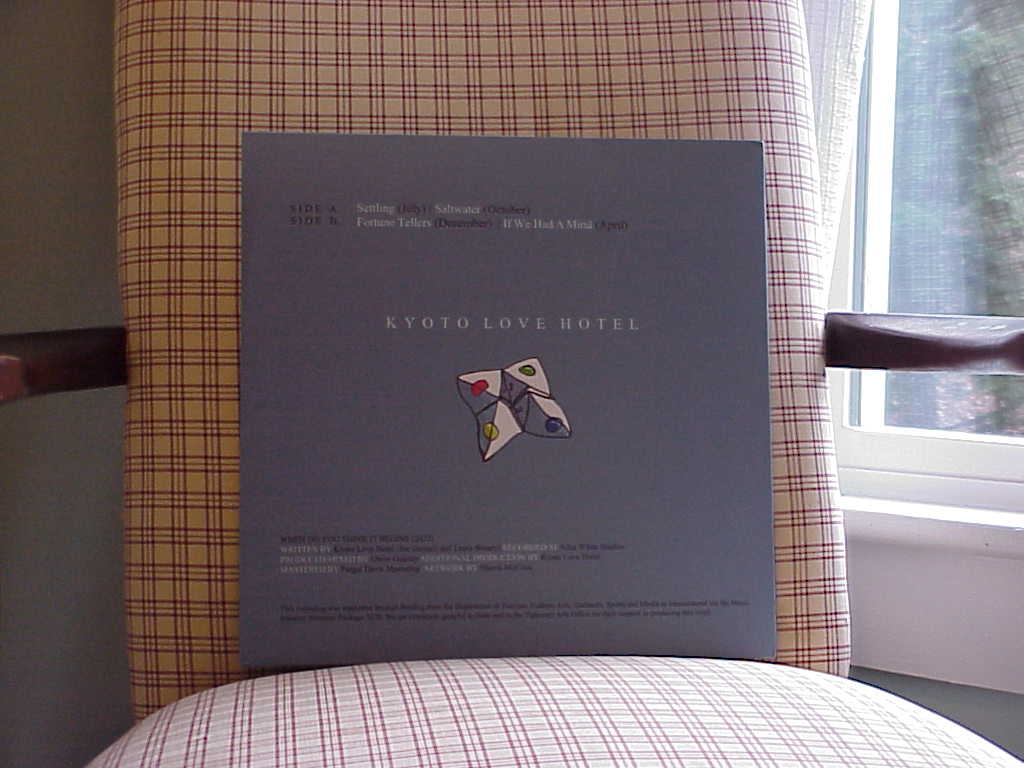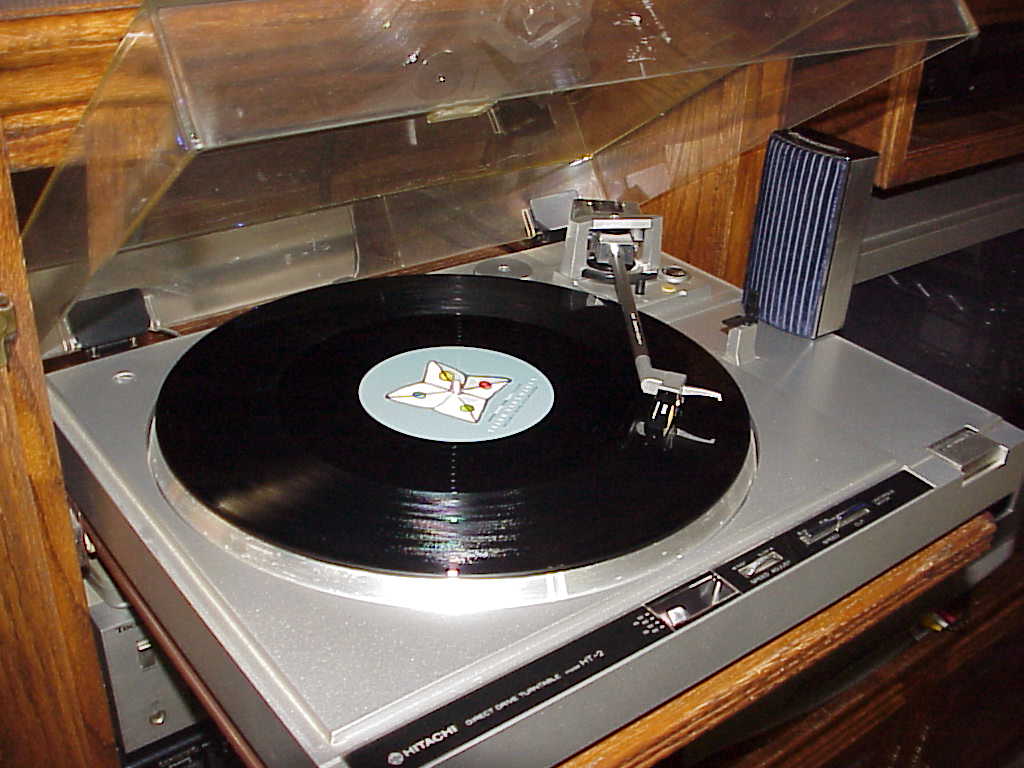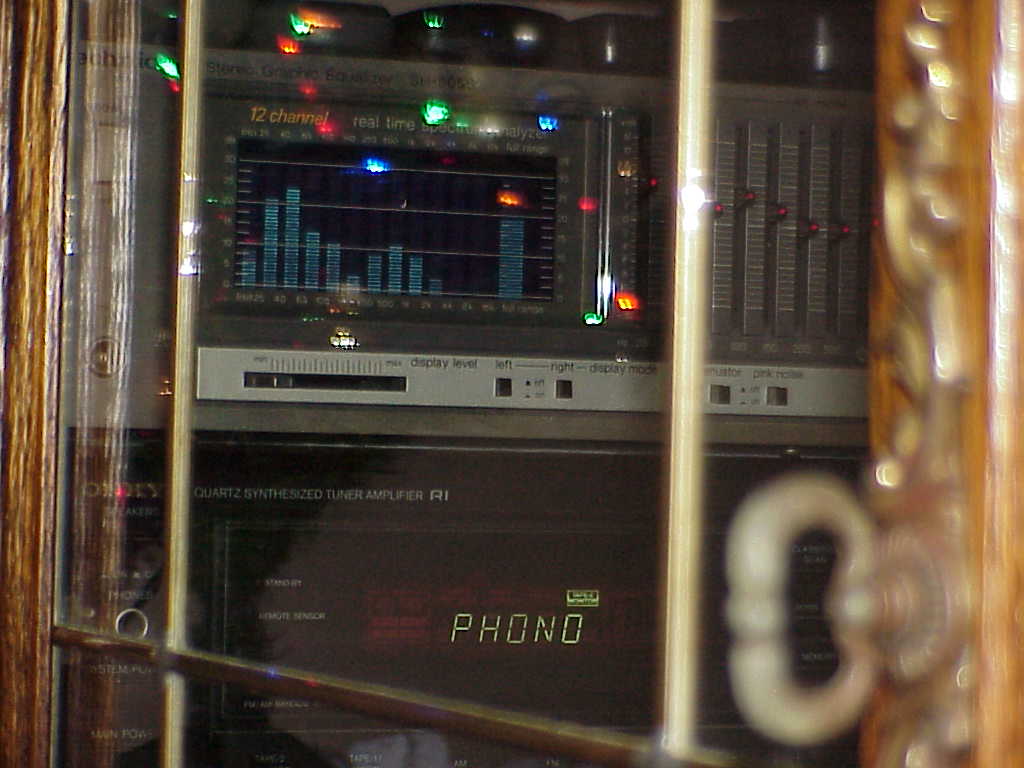 This album was released on September 9, 2022. There's four tracks, two on each side of the record. My favorite track is Settling followed by Saltwater. Kyoto Love Hotel are a duo from Ireland. The vocalist has a really pretty voice. I also really like their other mini album "Grow", unfortunately no physical release though.
Side A of the record played on my Hitachi HT-2 turntable. I haven't done much video editing/recording before but I tried to make the video more interesting then staring at a record spinning.
---
November 19, 2022 - Infrared Photos with the Sony Cyber-shot DSC-F707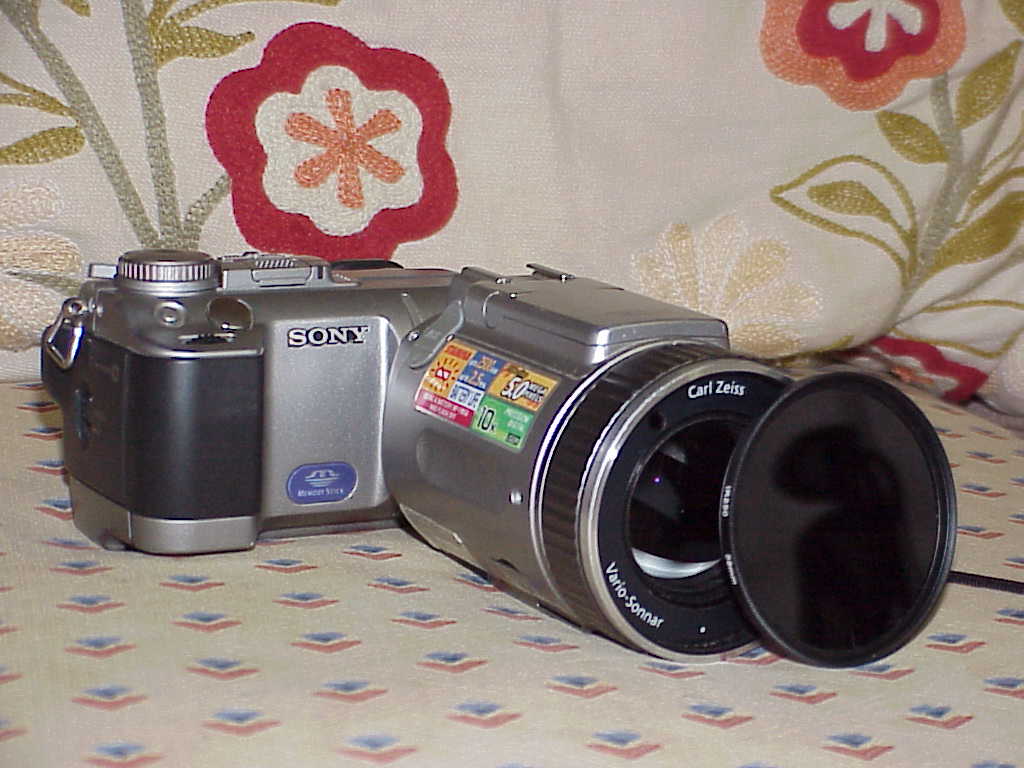 This camera was released in 2001. It can take images up to 2560x1920 and videos at 320x240. It has a 5x opitcal zoom and uses the Sony Memory Stick for storage. I have a 128 MB stick inside. This has all the advanced features you would need like full manual controls, manual focusing, exposure lock, custom white balance, external flash, the really cool nightshot mode. One of my favorite: the rotating camera body to allow perfect screen viewing angle. And the viewfinder with the lcd screen inside.
The nightshot mode sets this camera apart though: it moves the cameras internal IR filter out of the way and shines infrared lights to illuminate in complete darkness. Using a powerful magnet the internal filter can be moved without going into nightshot mode and adding a IR pass-through lens filter allows really nice infrared photography. It's amazing taking pictures with light invisible to humans.
In the future I'll do regular photos with this camera.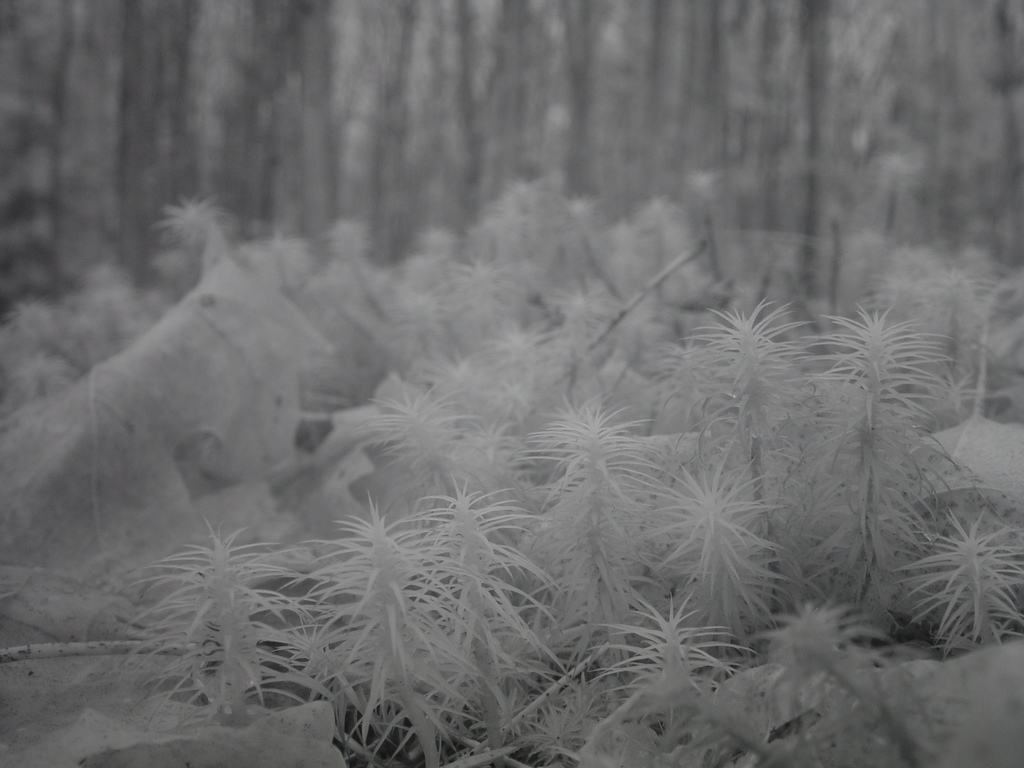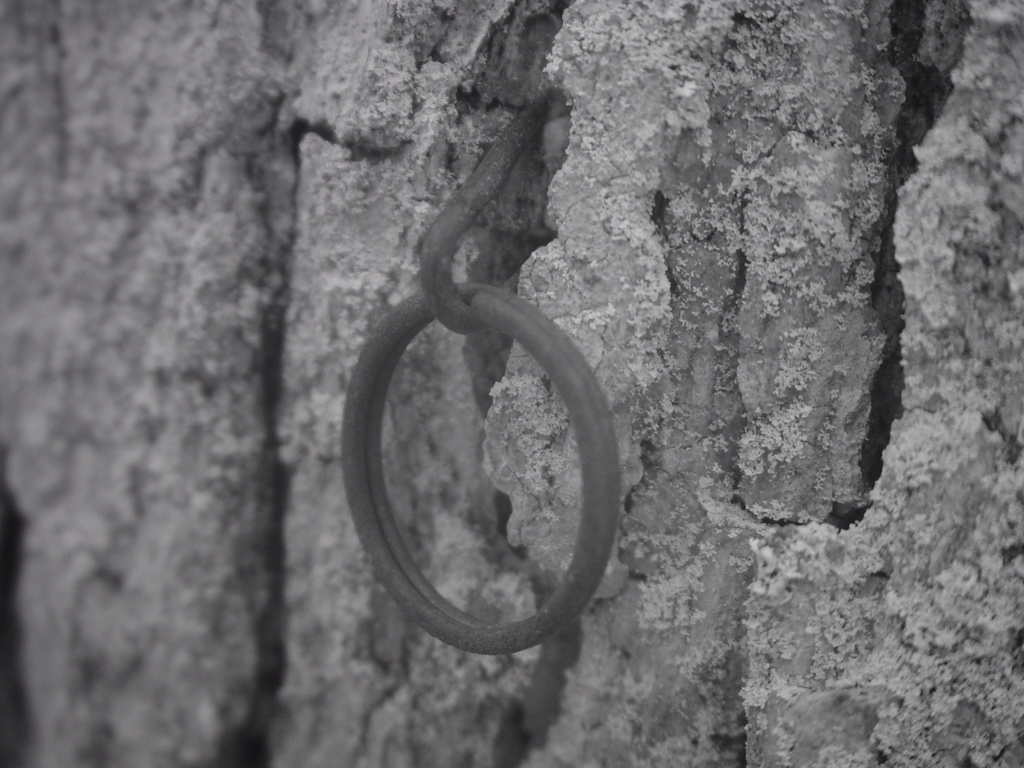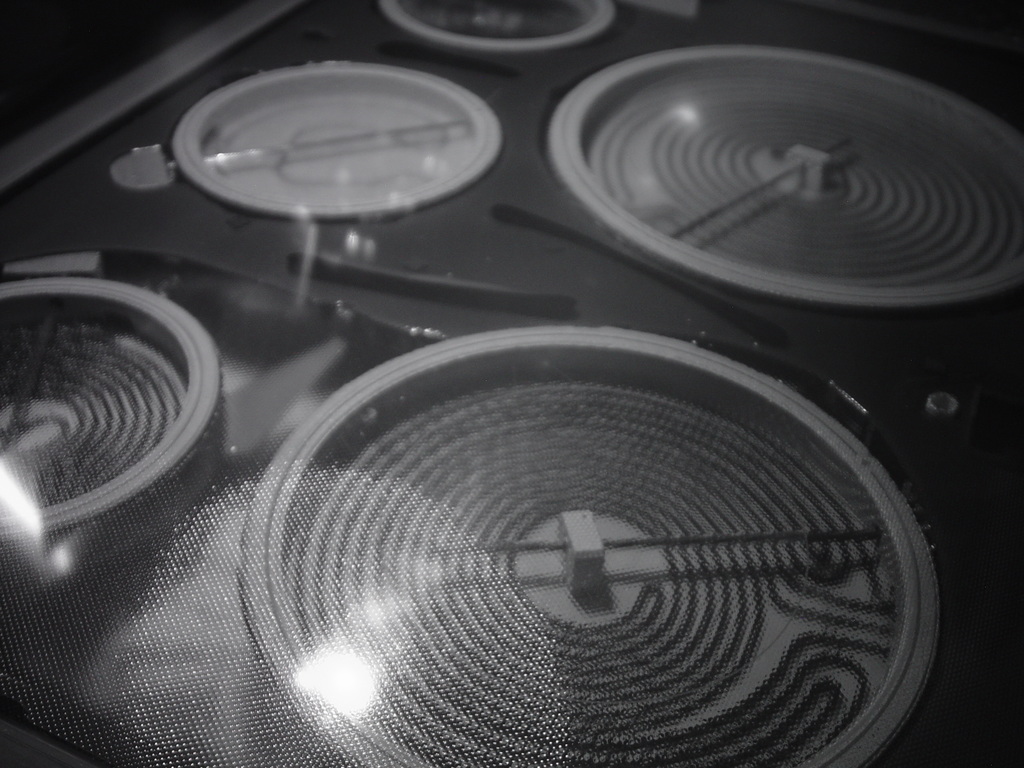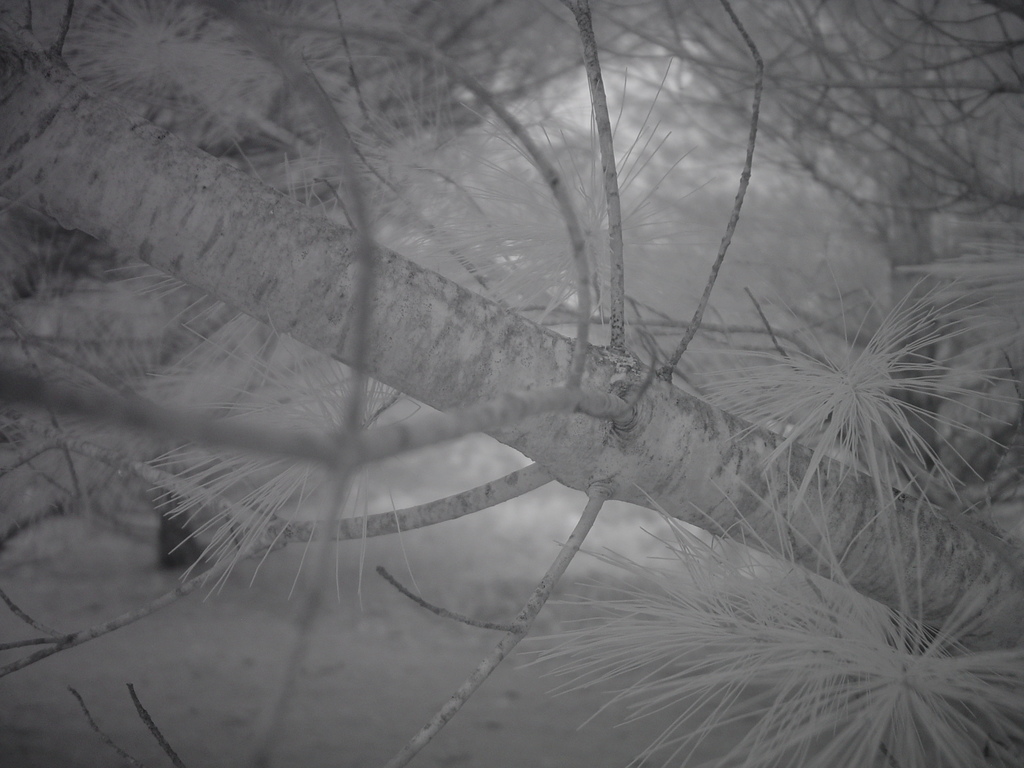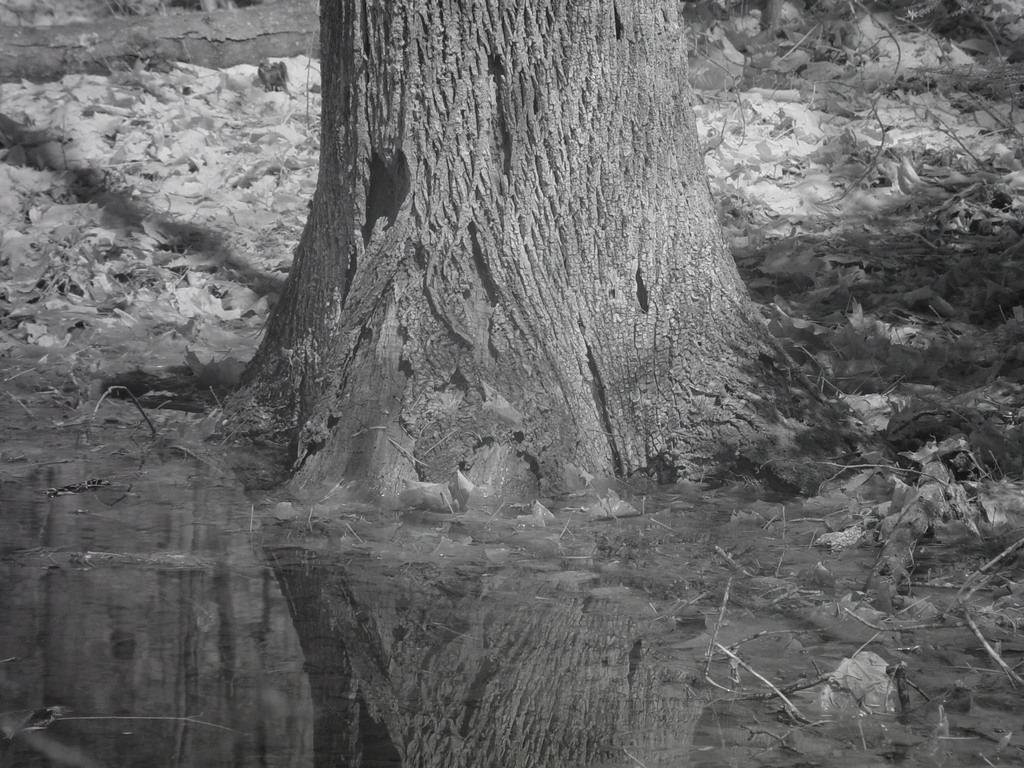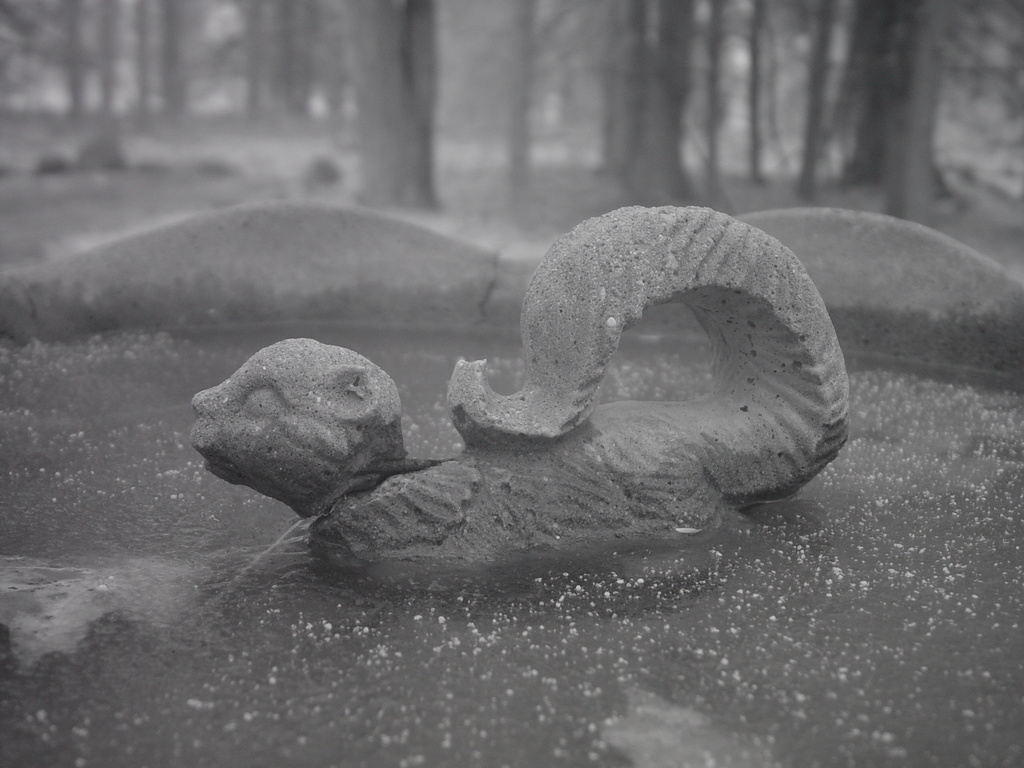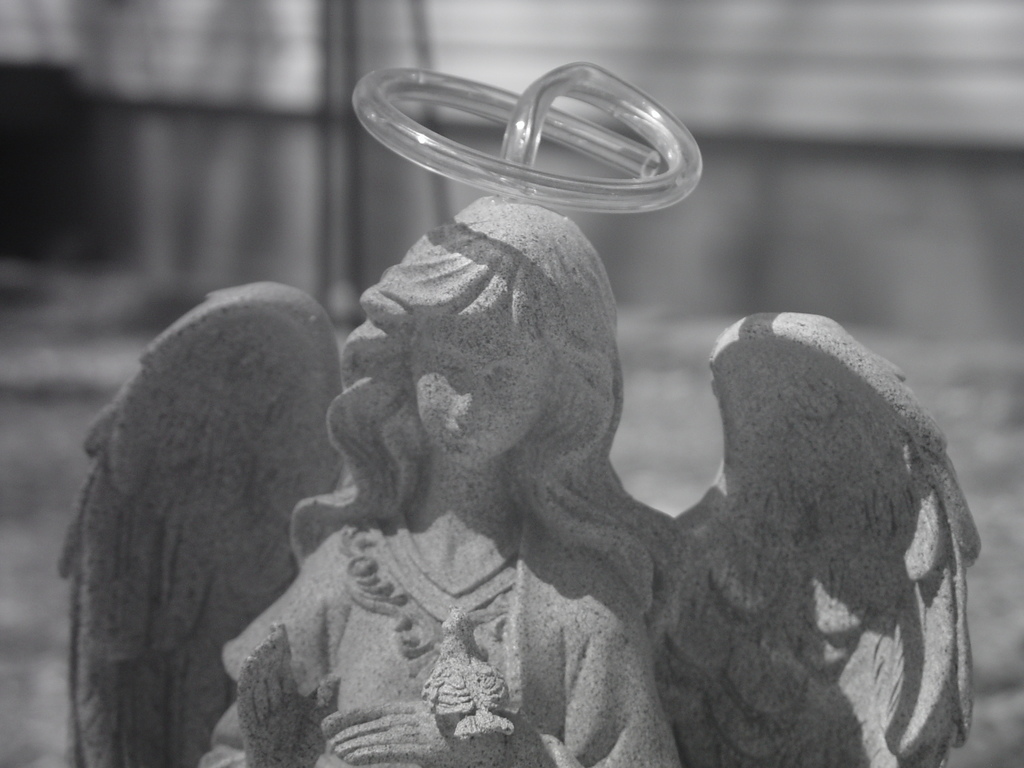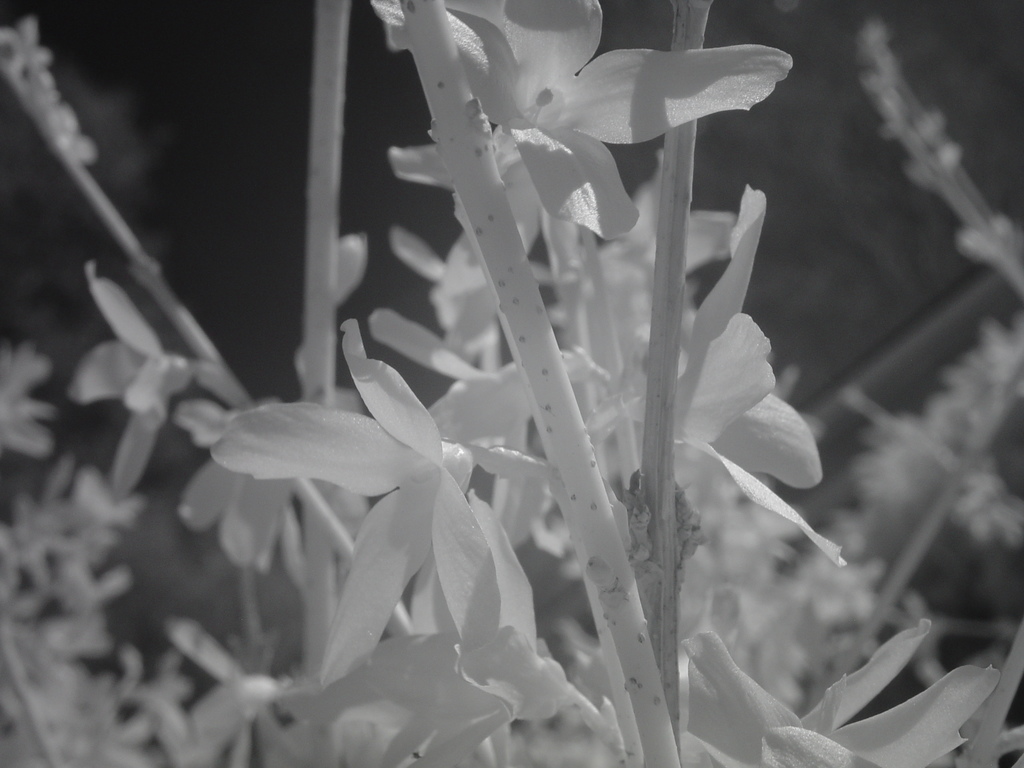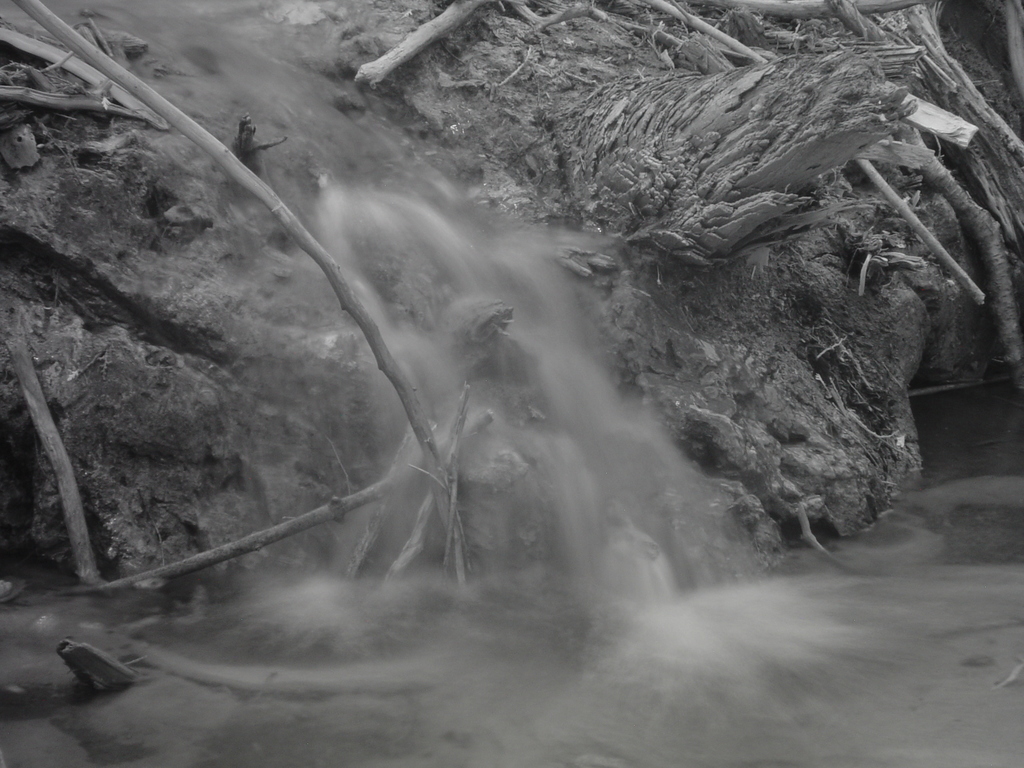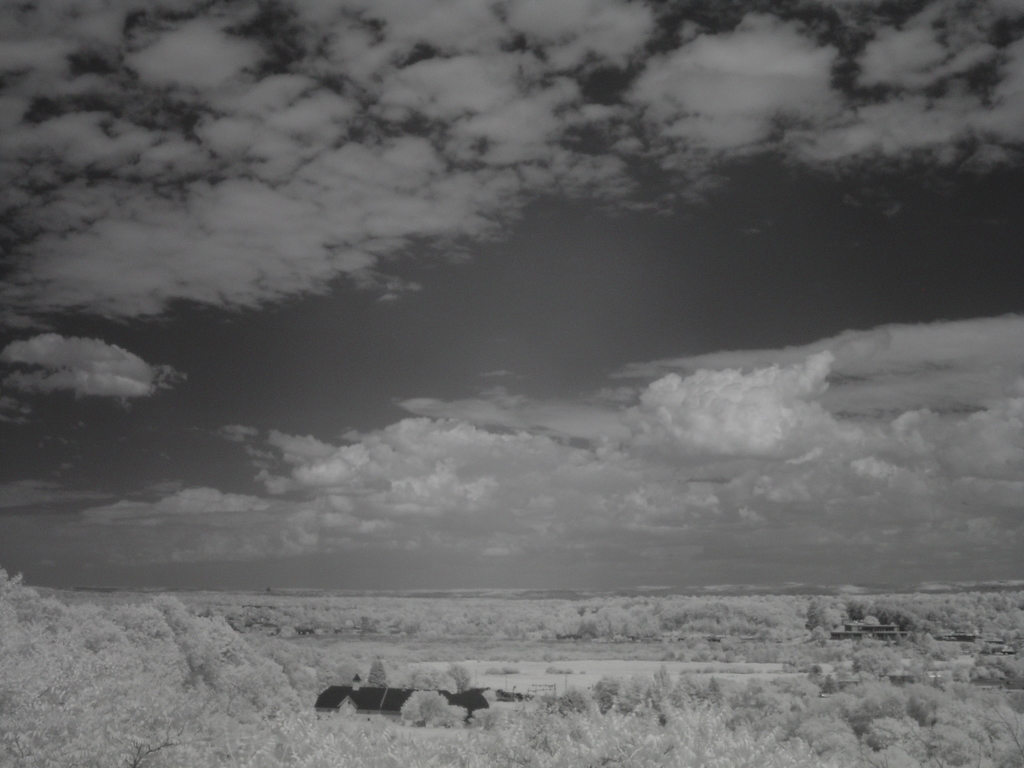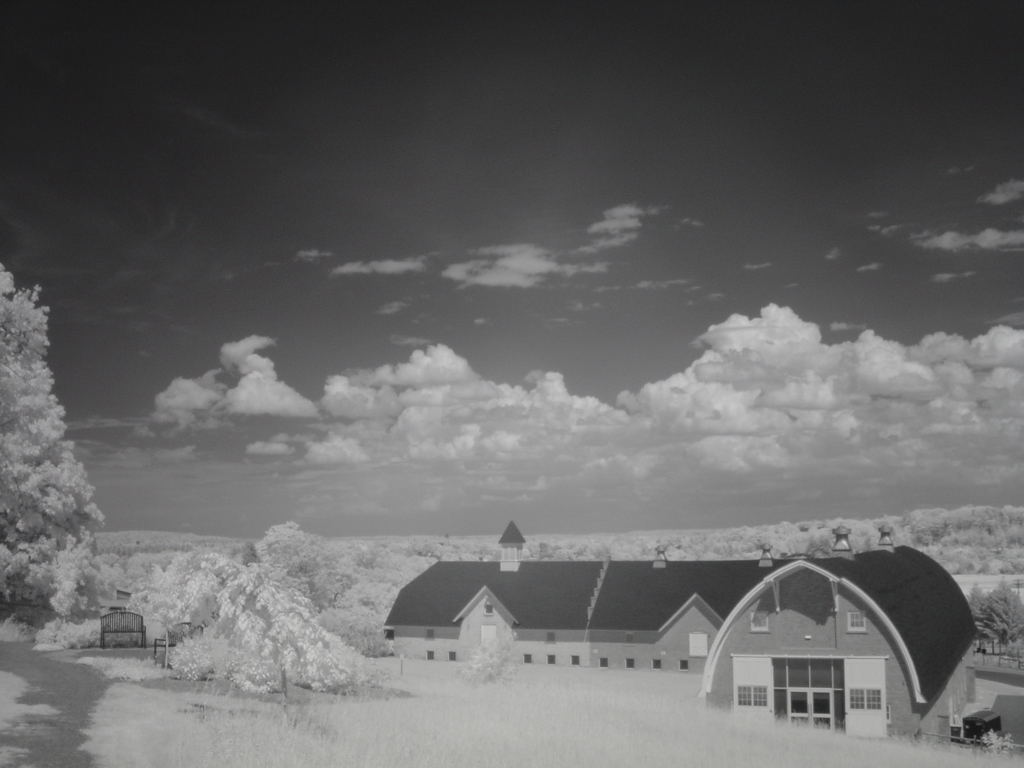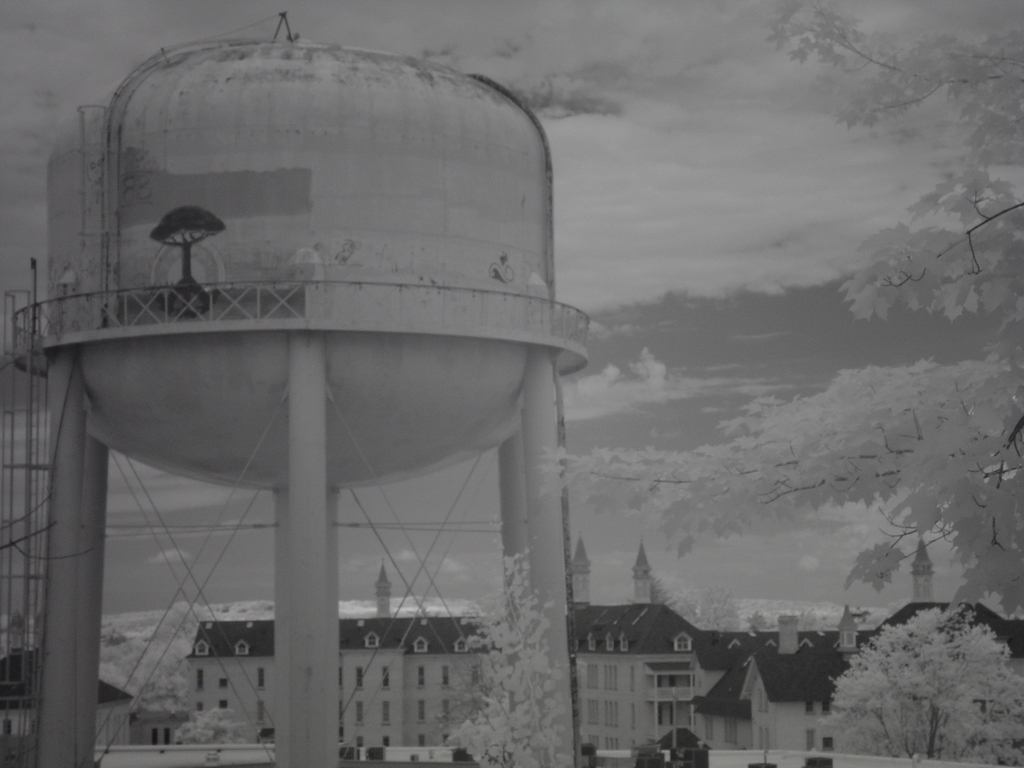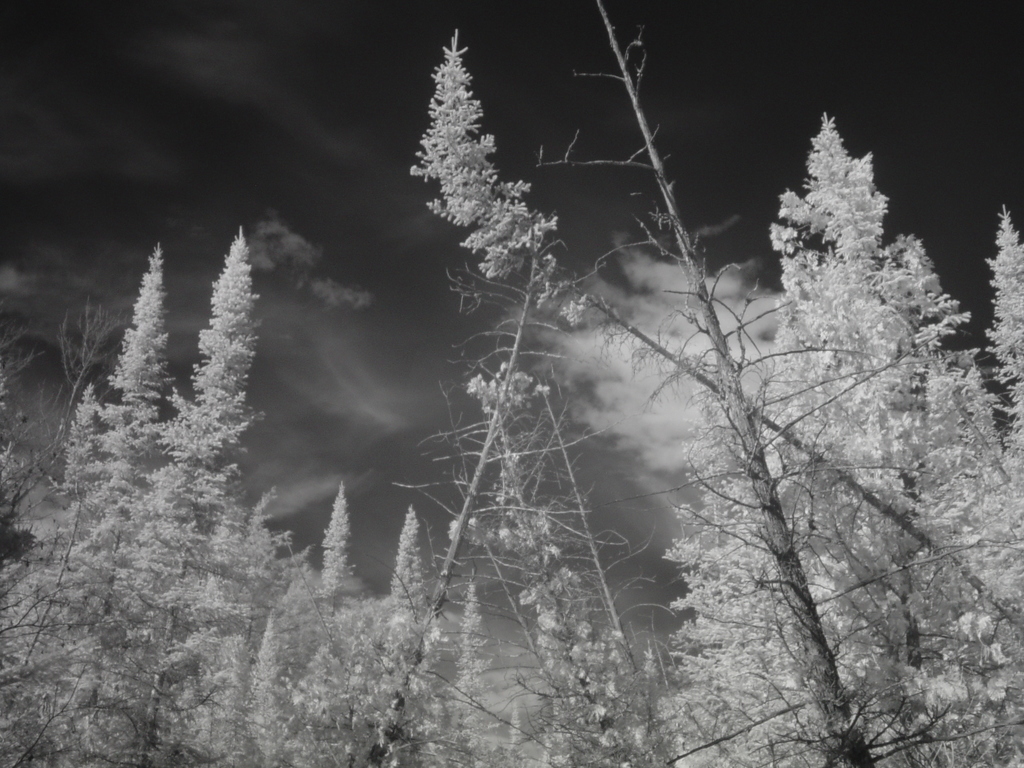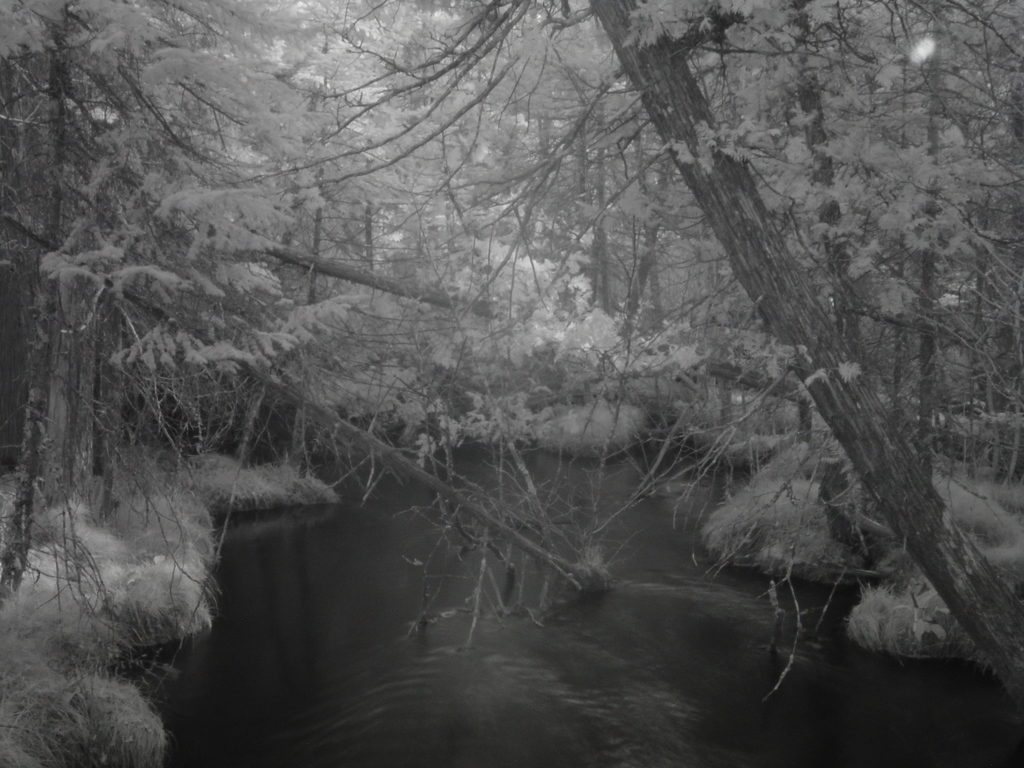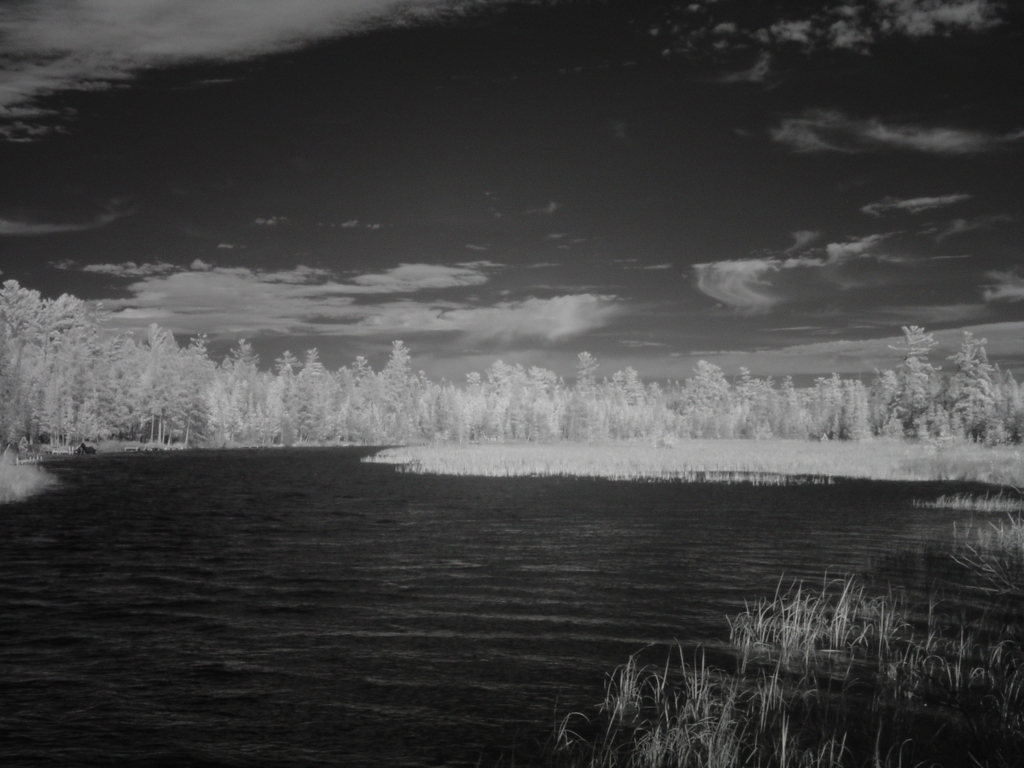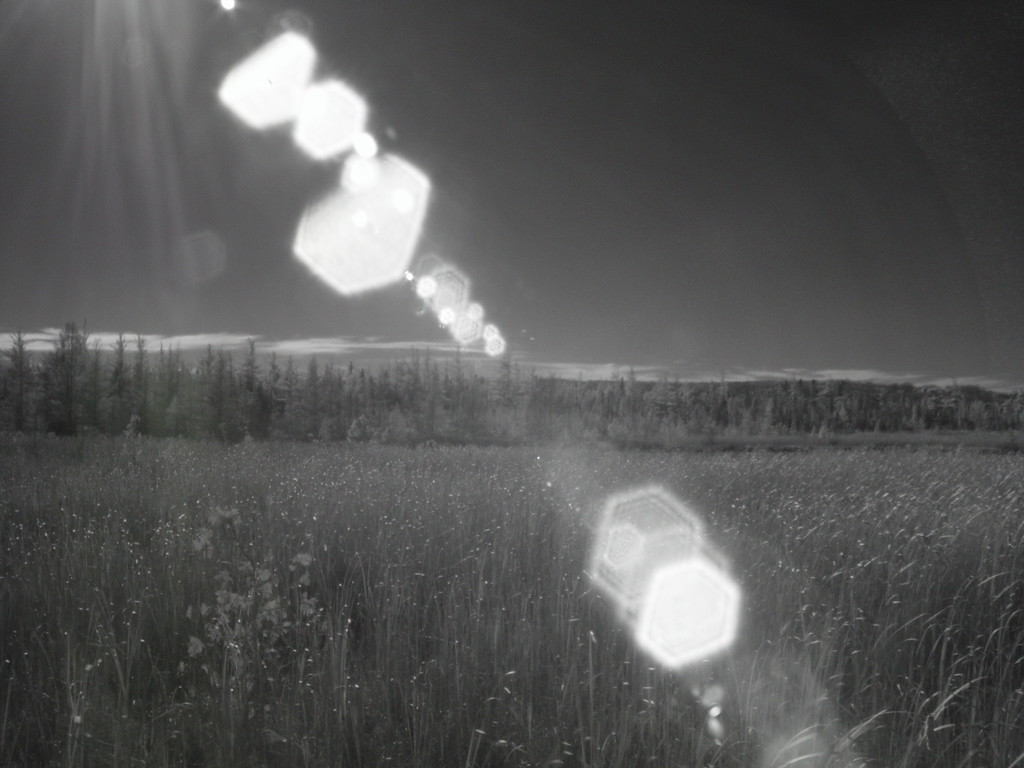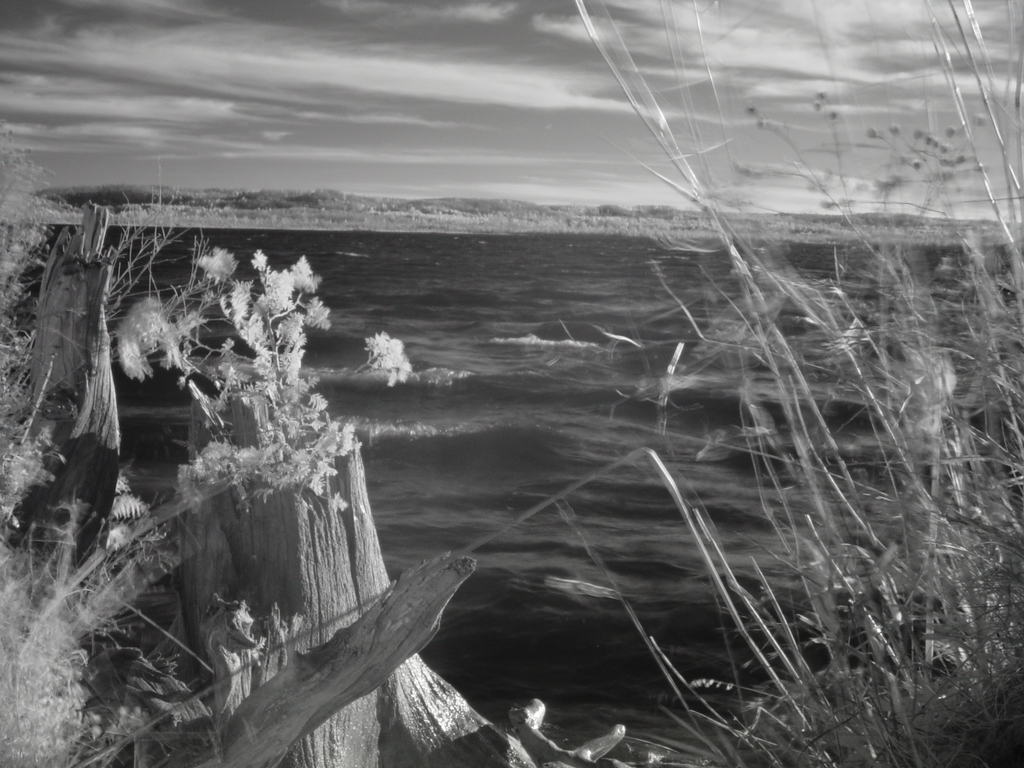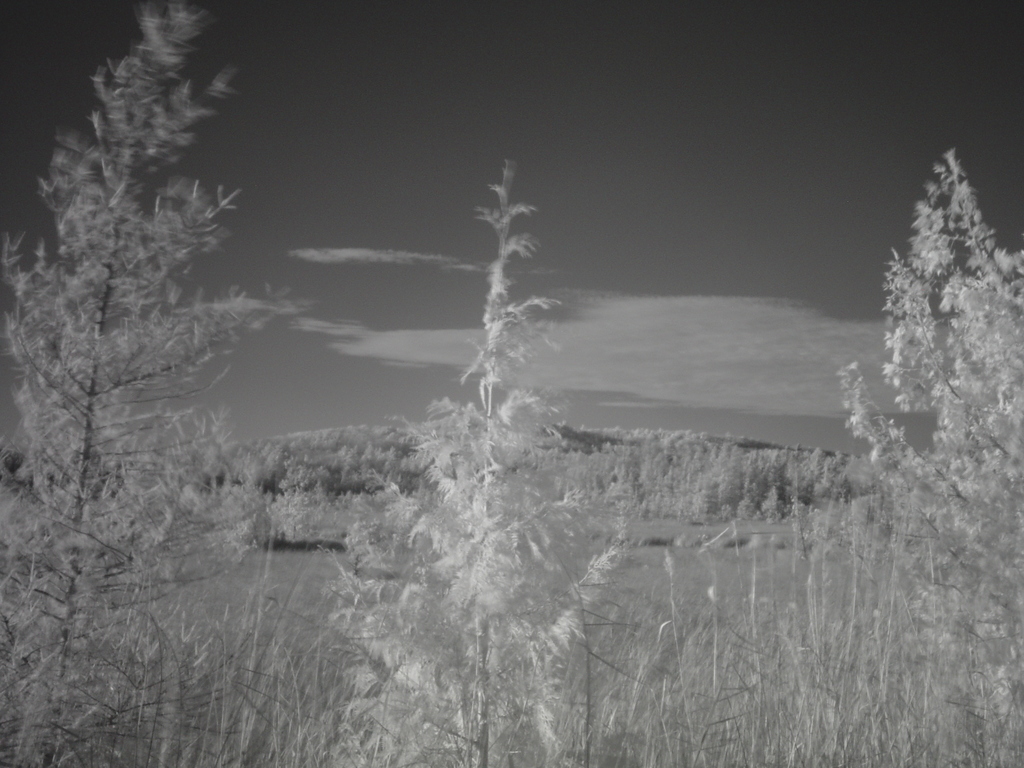 Spring through fall of this year. I really like them.
---
November 2, 2022 - Fujifilm FinePix 4800 Zoom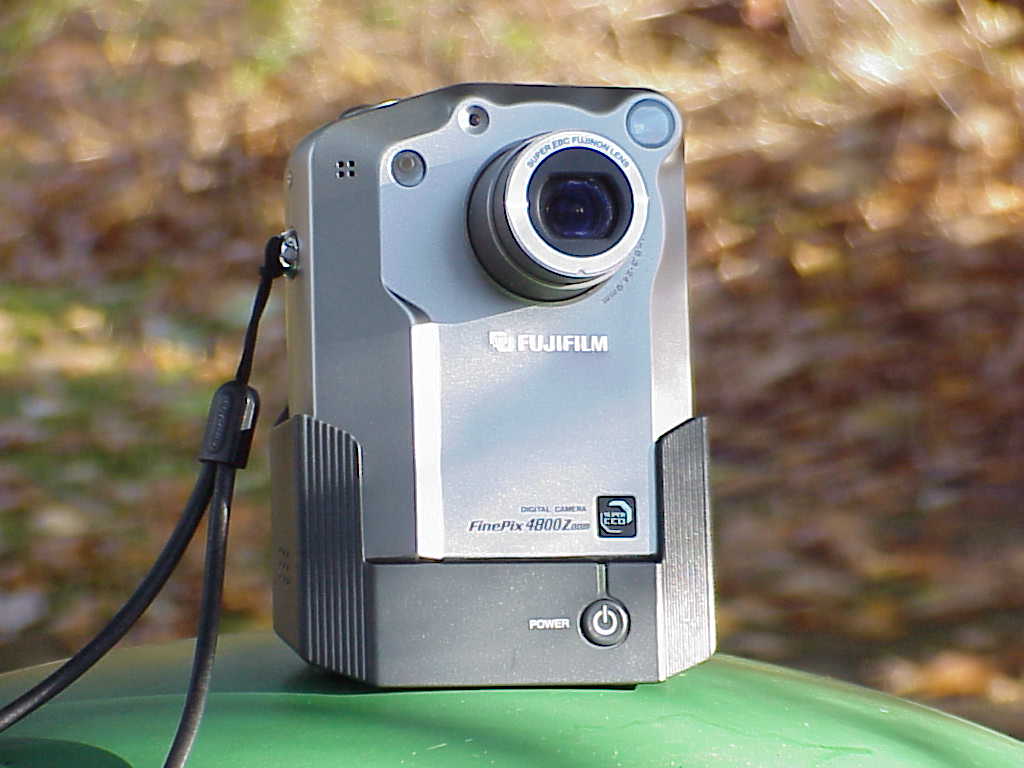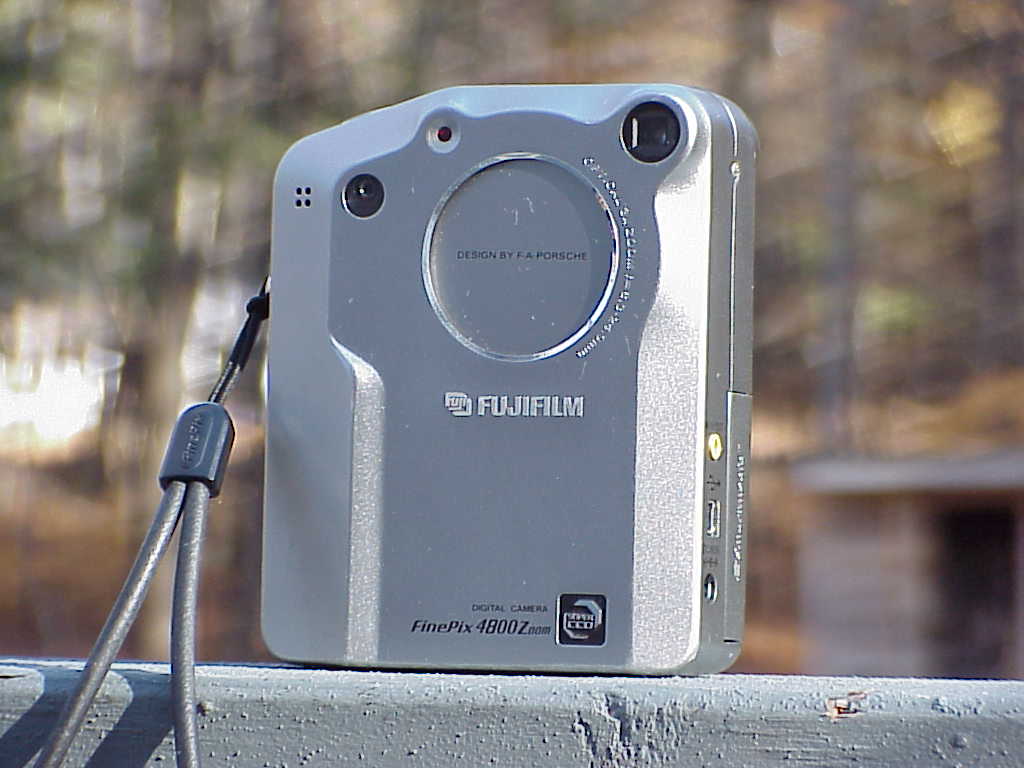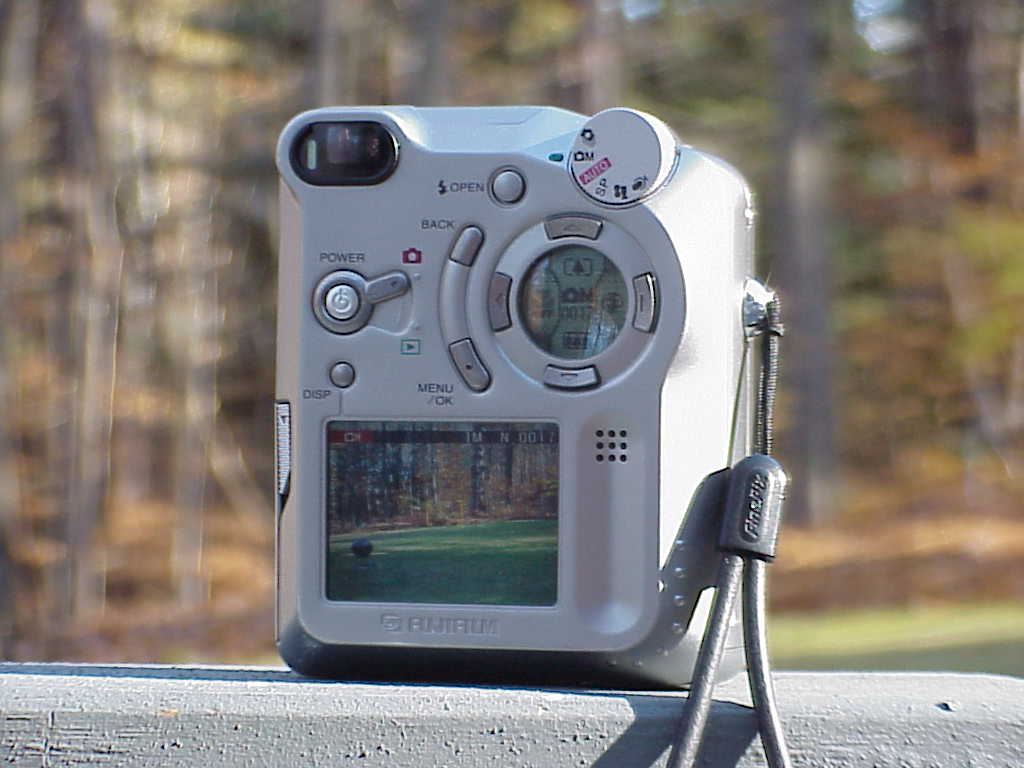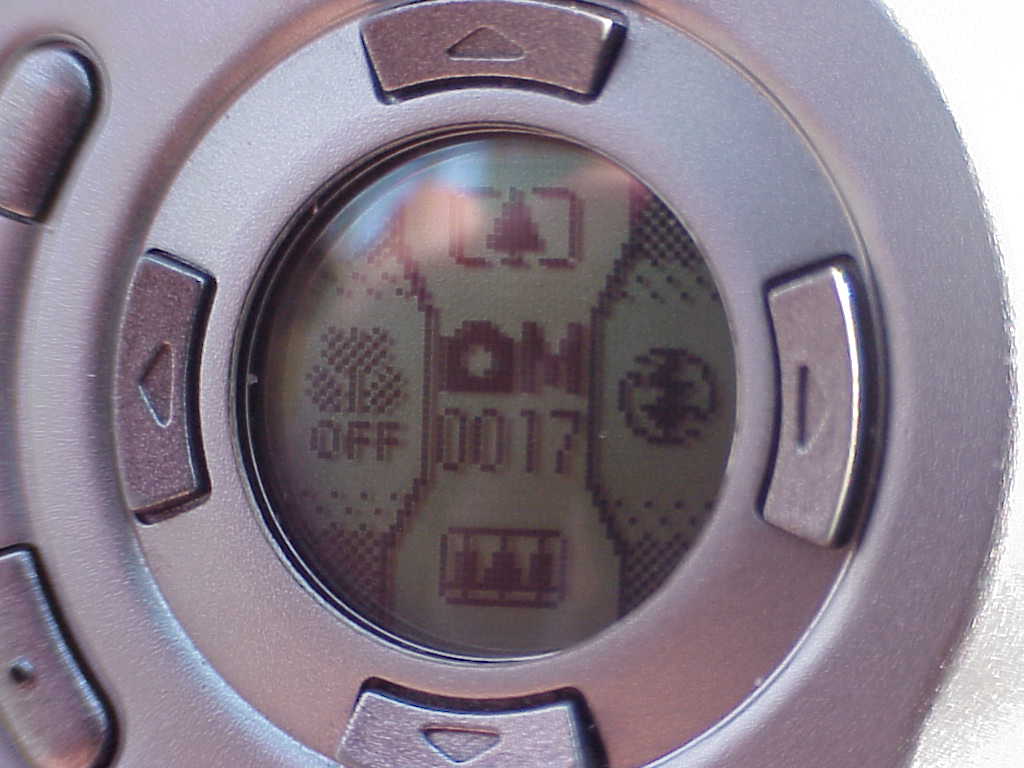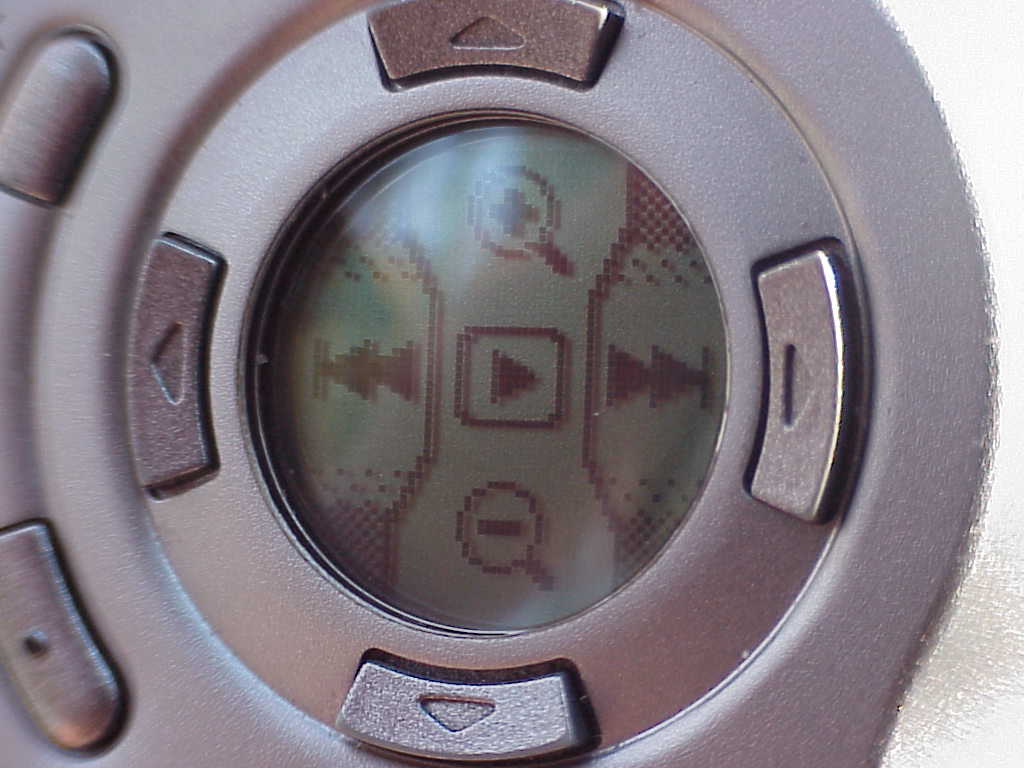 This camera was released in 2001. It can take images up to 2400x1800 and videos at 320x240. It has a 3x opitcal zoom and uses SmartMedia cards for storage. All metal construction feels nice and has a cool unique look. It includes a dock with USB and power outputs and its own power button and LED. My favorite part of the camera is the little circular LCD screen. It gives you info on the current mode and tells you the fuctions of the navigation buttons. It even glows green or red depending on the mode. It's super cool and is why I bought the camera. It does take sharp images but this thing likes to set the shutter speed low and is kinda slow at taking pictures. There's no way to set the aperture or shutter speed. I've had many blurry shots.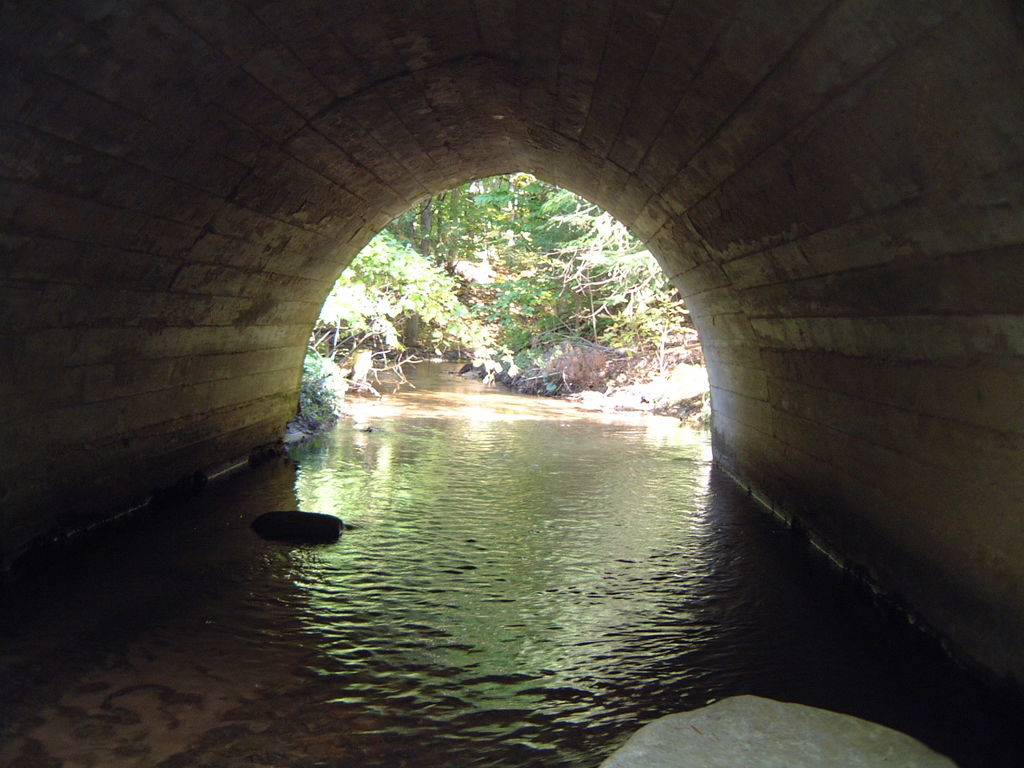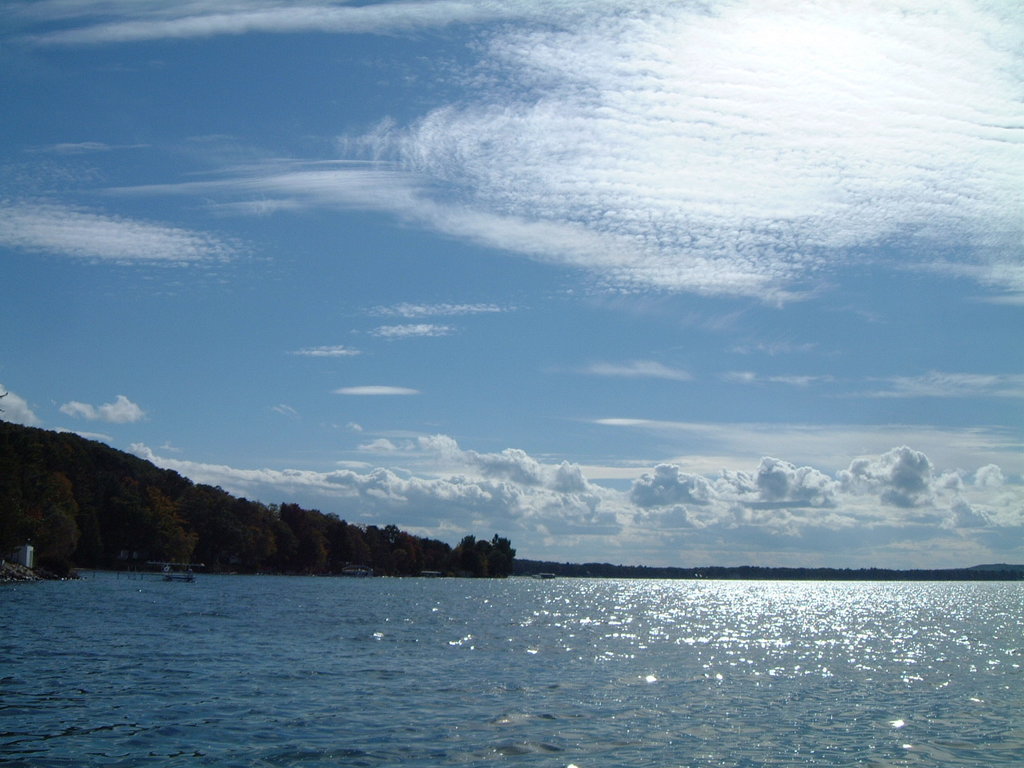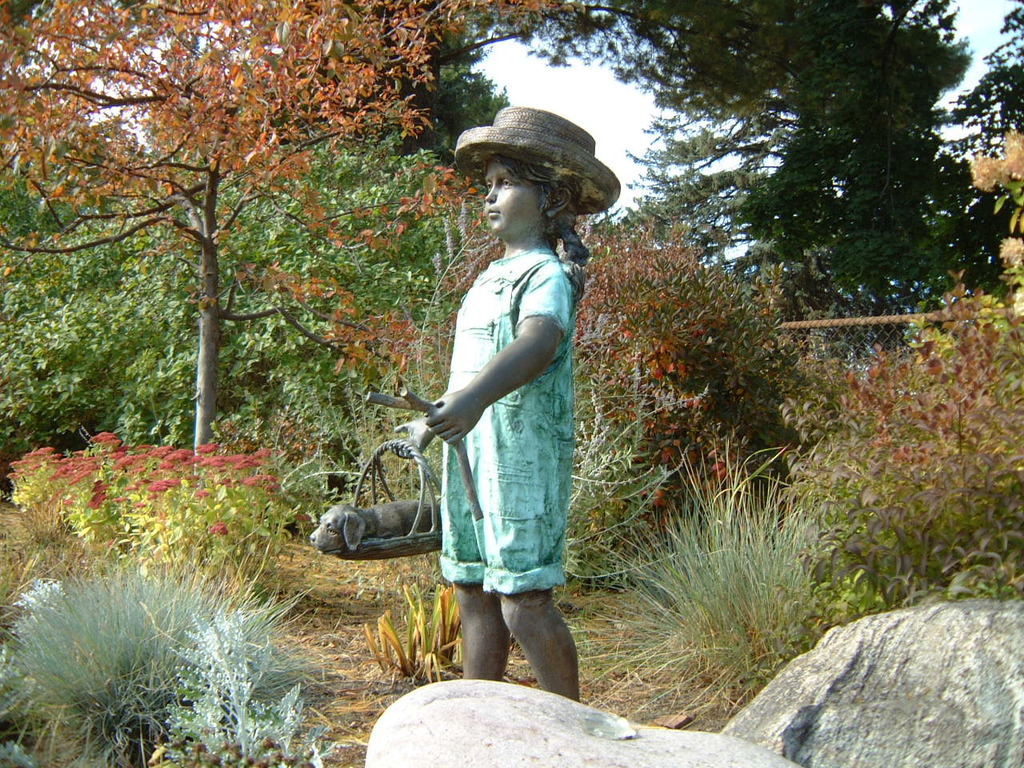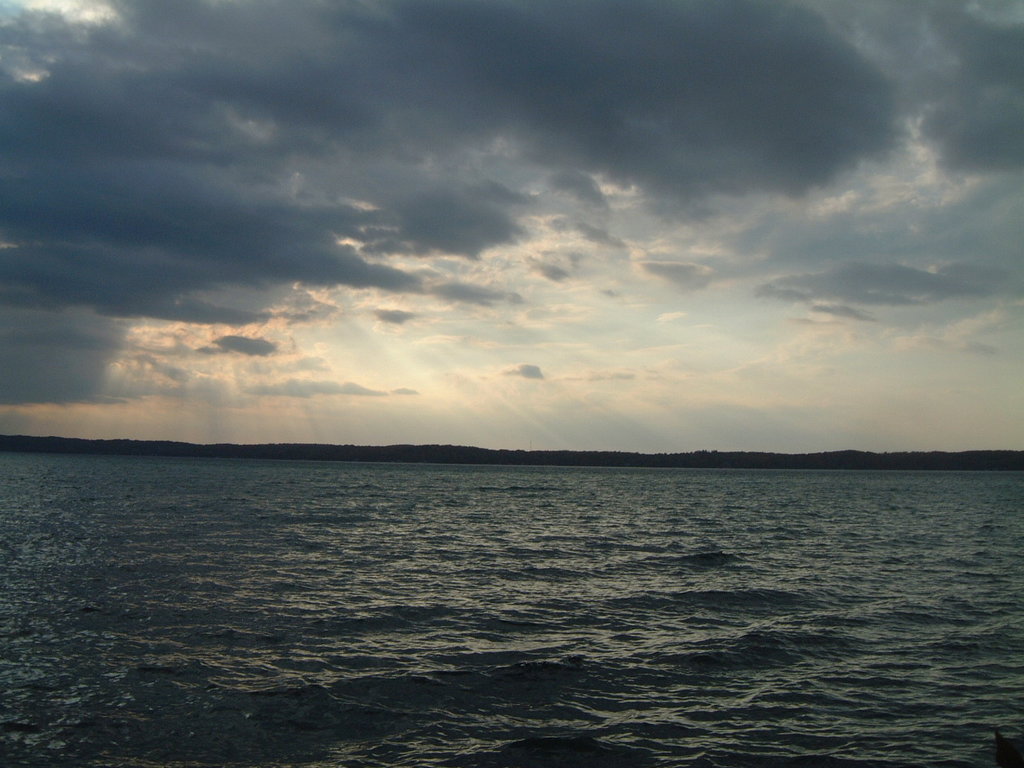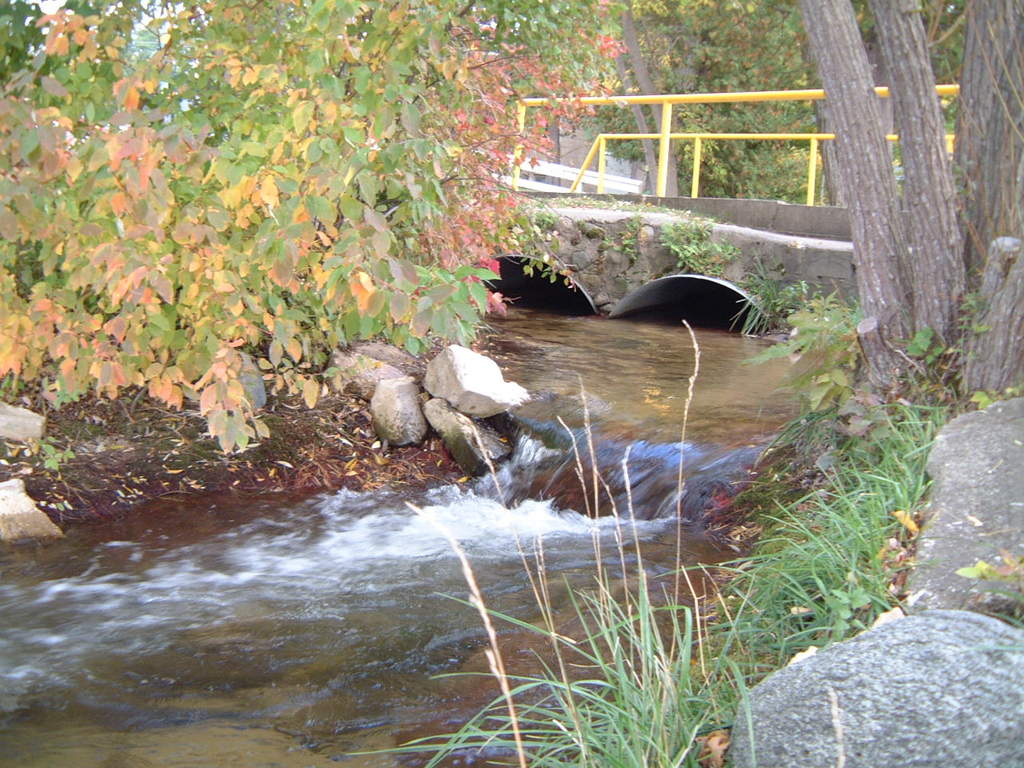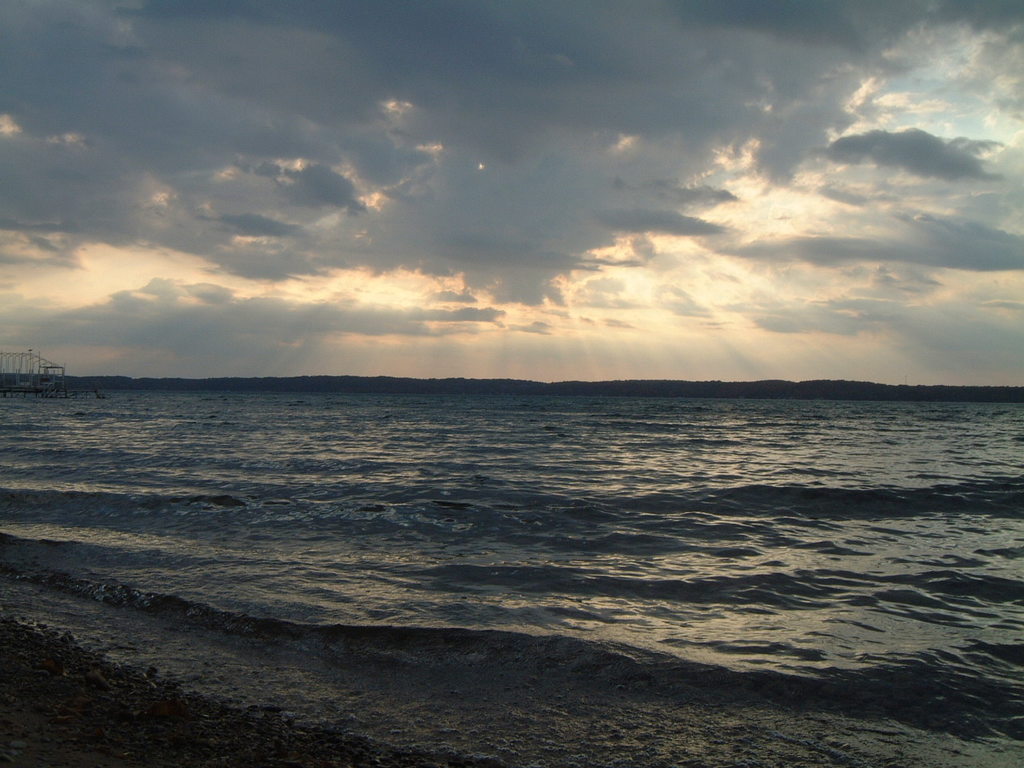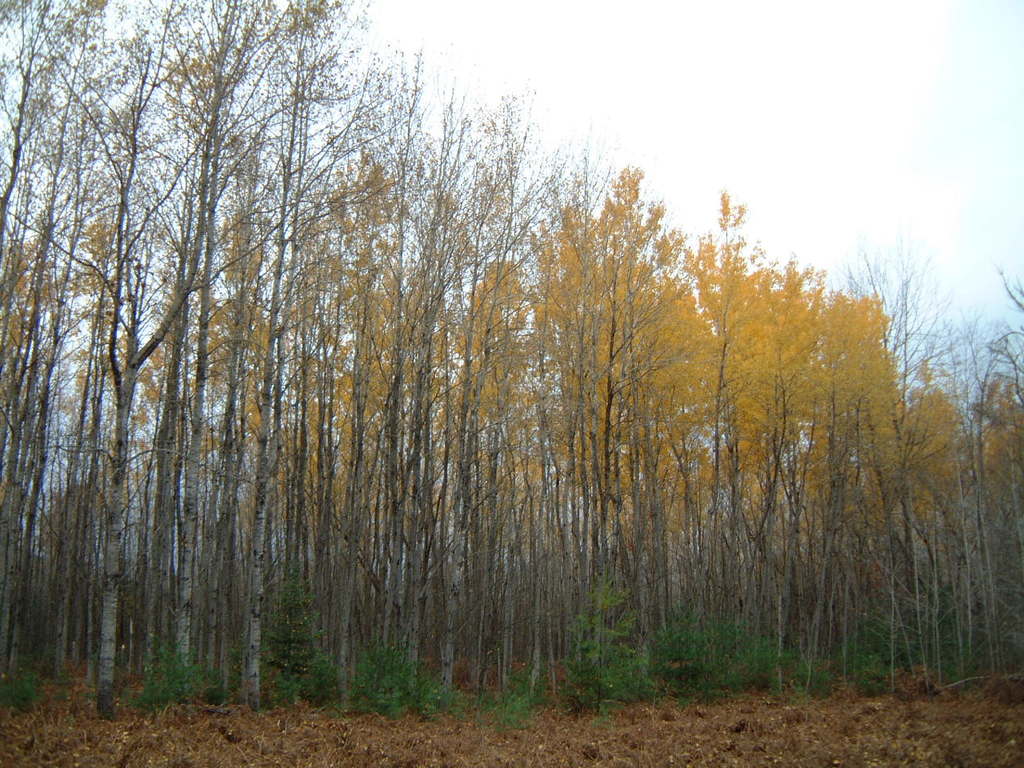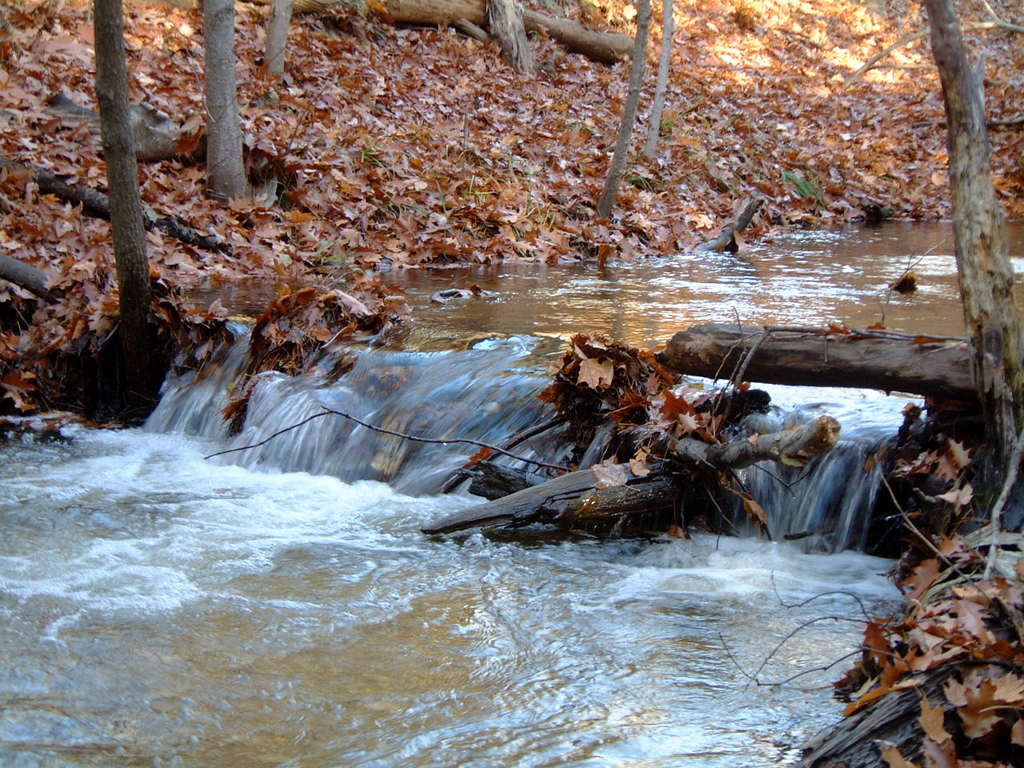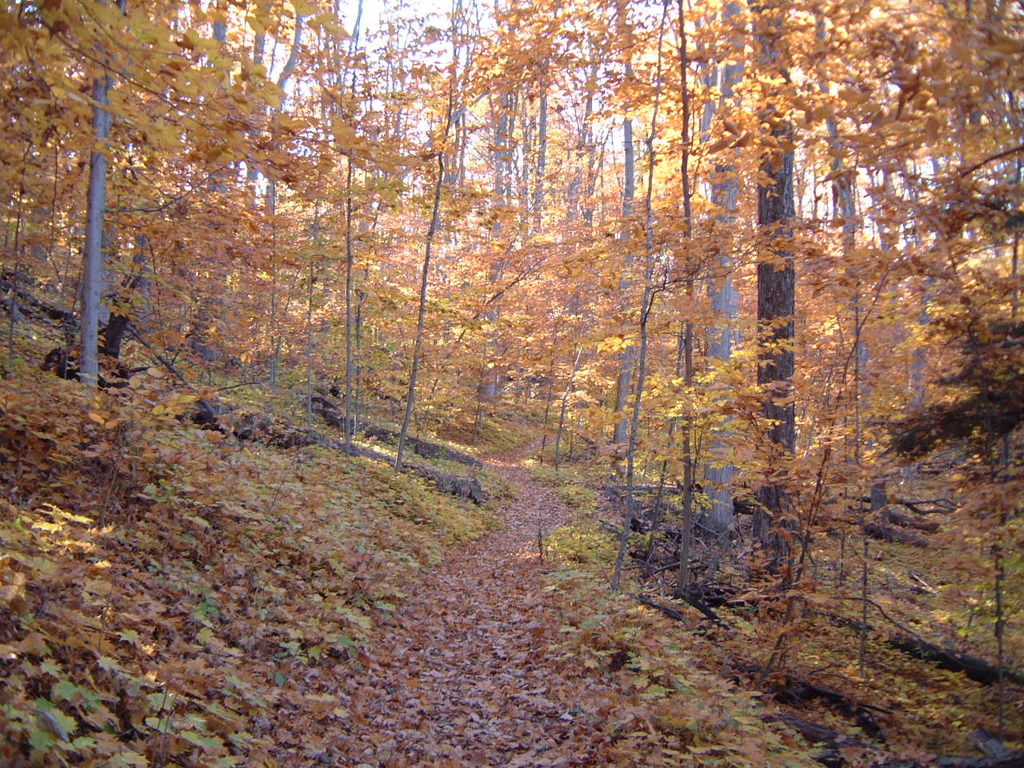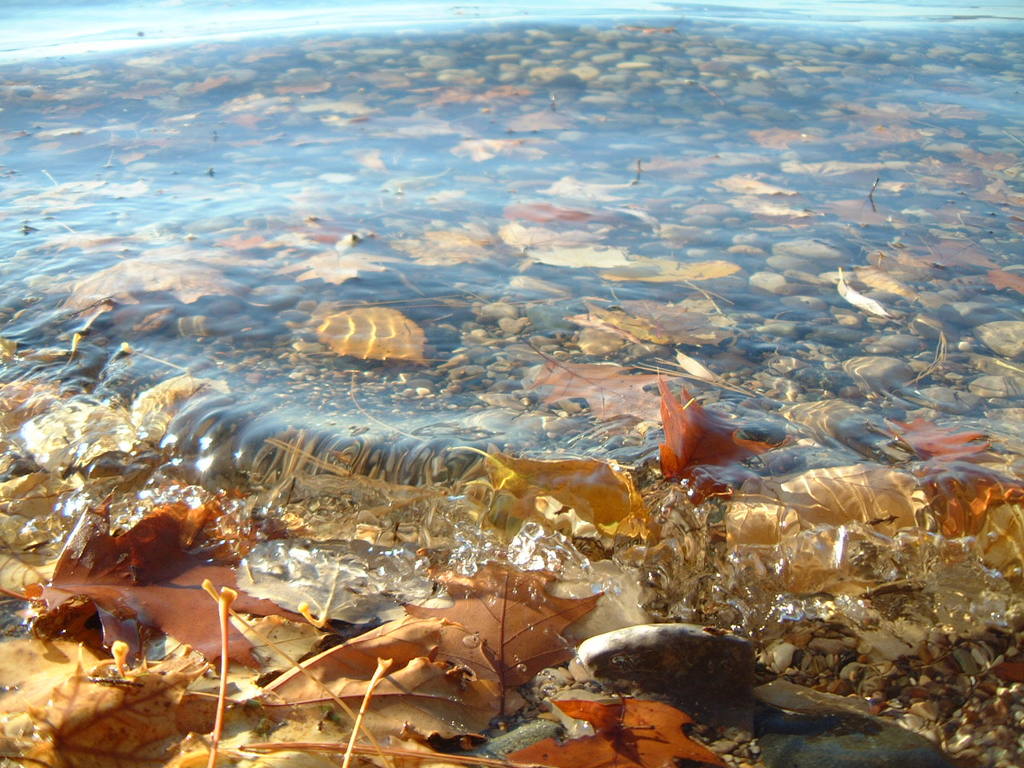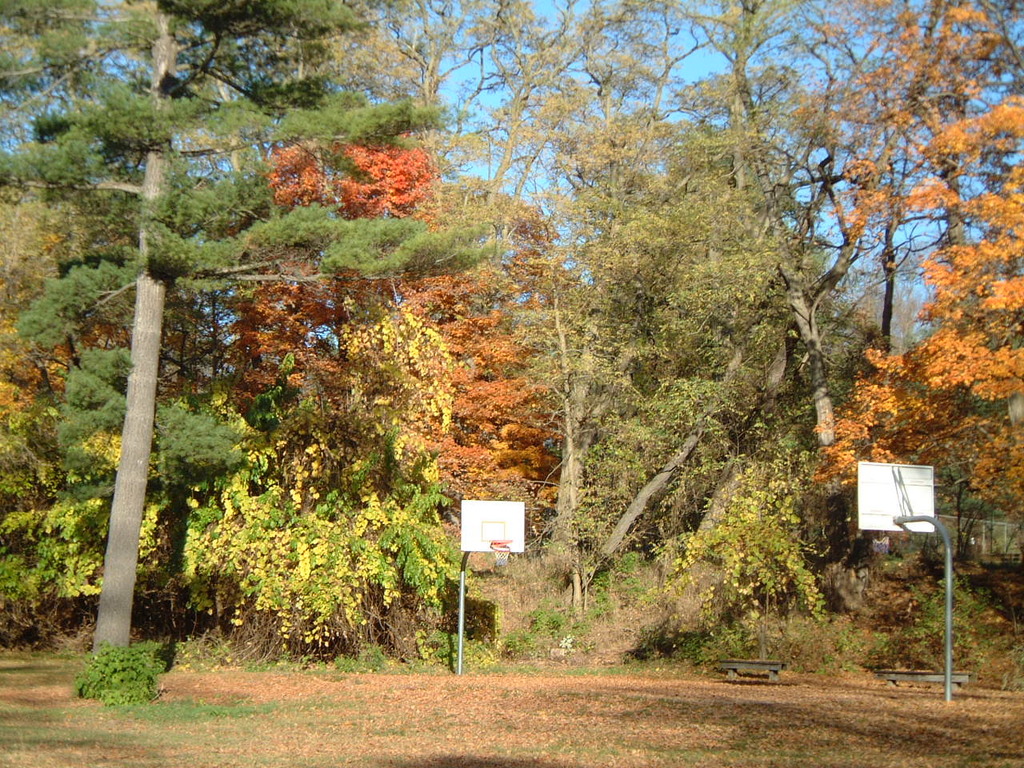 At least the ones that turn out are ok.
---
October 16, 2022 - 君の好きなうた by UVERworld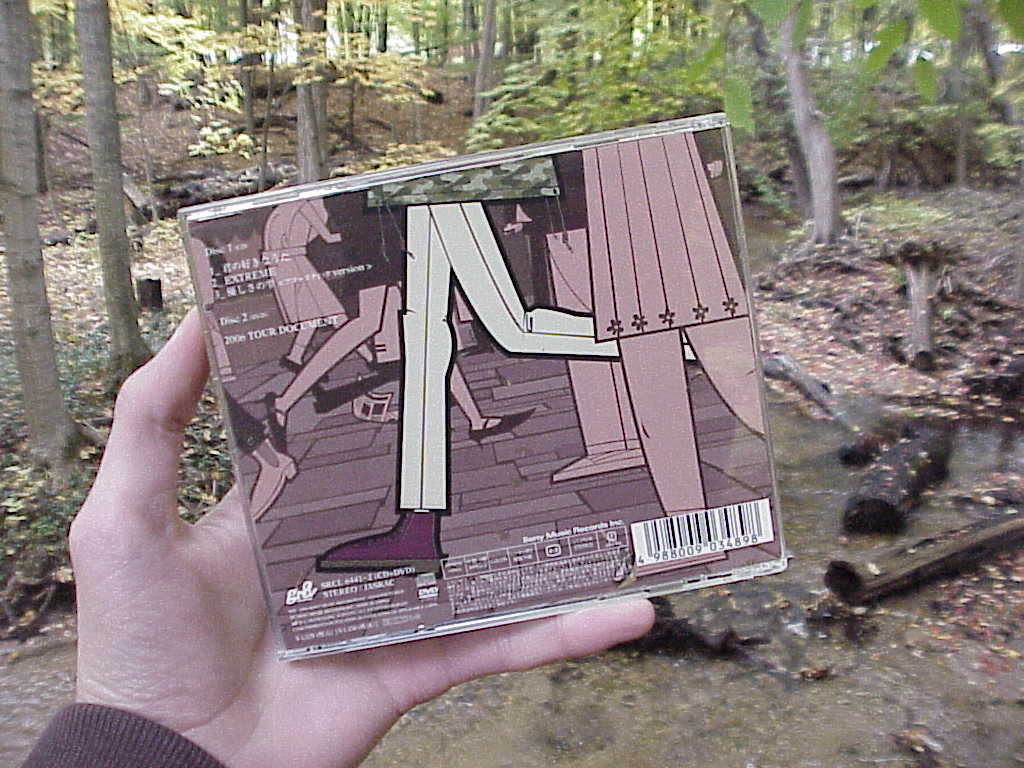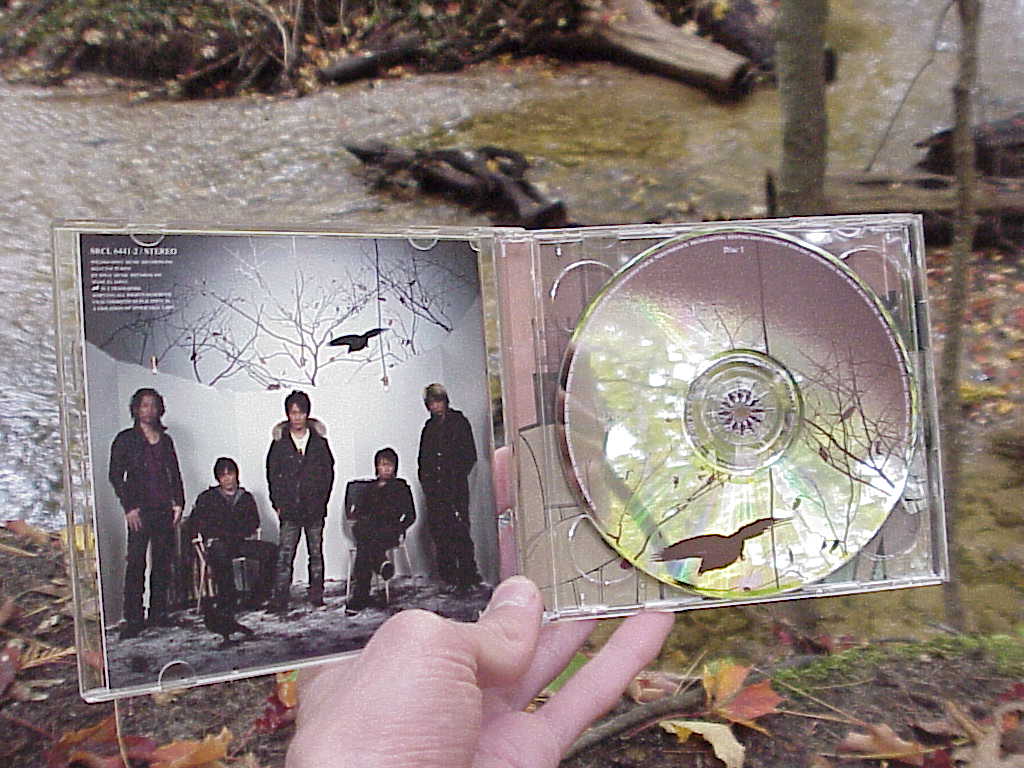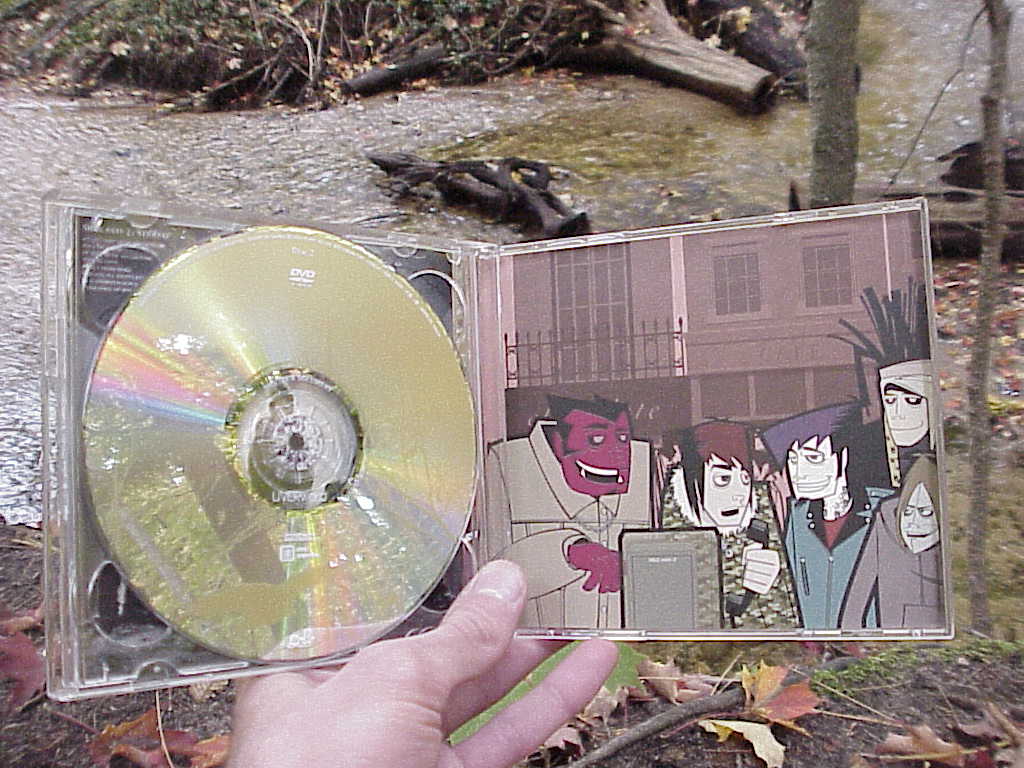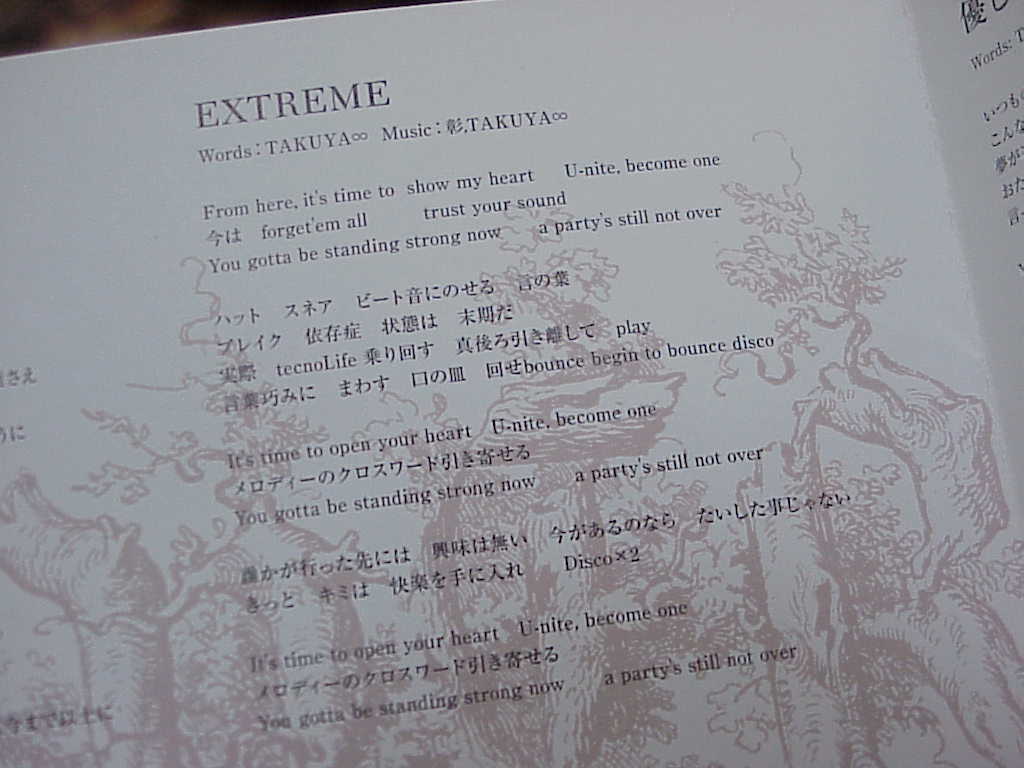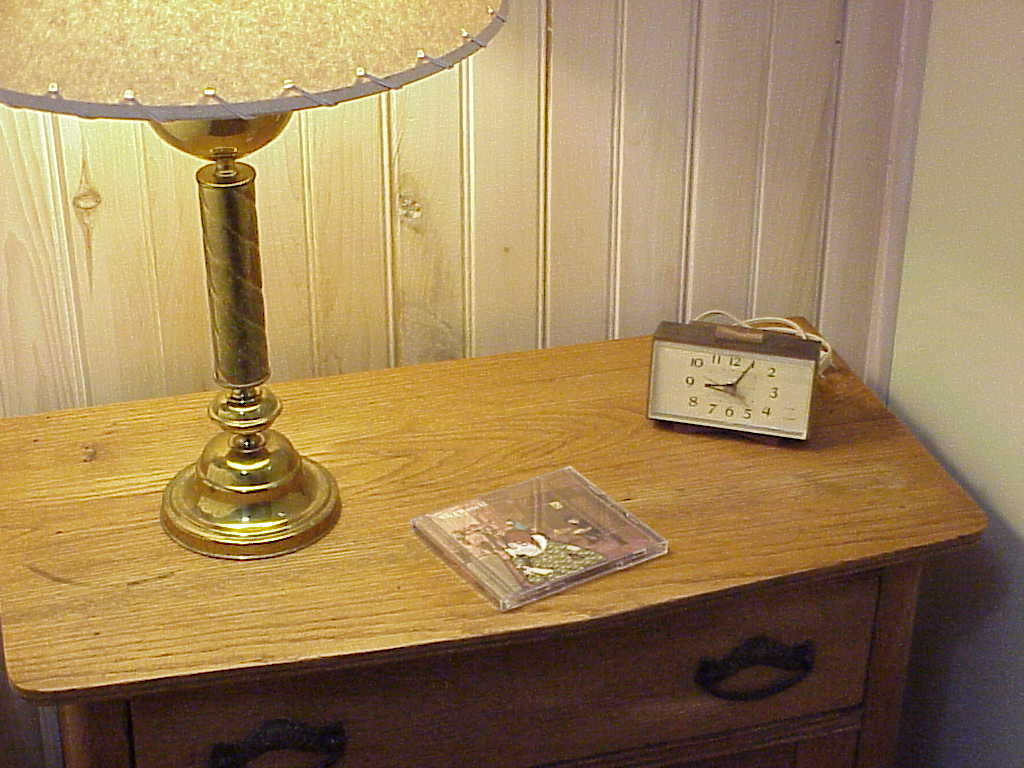 君の好きなうた (Kimi no Suki na Uta) was released on November 15, 2006 and is UVERworld's 6th single. It's the limited edition version so it includes a DVD. 君の好きなうた is UVERworld's first ballad single. It's one of their best ballads; I like it. Track 2 "EXTREME" is much different, fast paced and high energy. It's a favorite of the single and includes a lot of english lyrics so I can sing along easier. Track 3 "優しさの雫 (アコースティック version)" (Yasashisa no Shizuku (Acoustic Version)) is an acoustic version of a track on their first album. It's another ballad so it fits perfectly here. I prefer the original version though but it's good.
Full 14 minute DVD rip: 2006 TOUR DOCUMENT. This is a well put together outline of their 2006 live tour.
---
September 24, 2022 - Sony Mavica MVC-FD73 Photos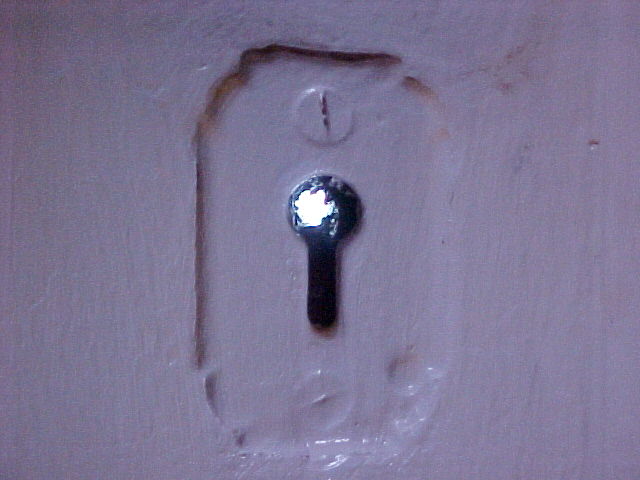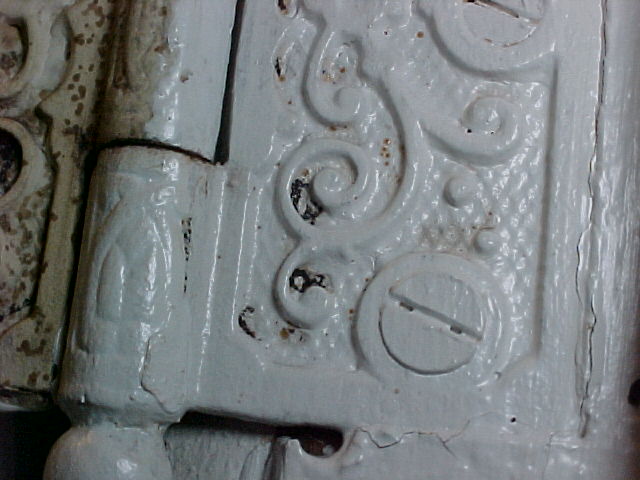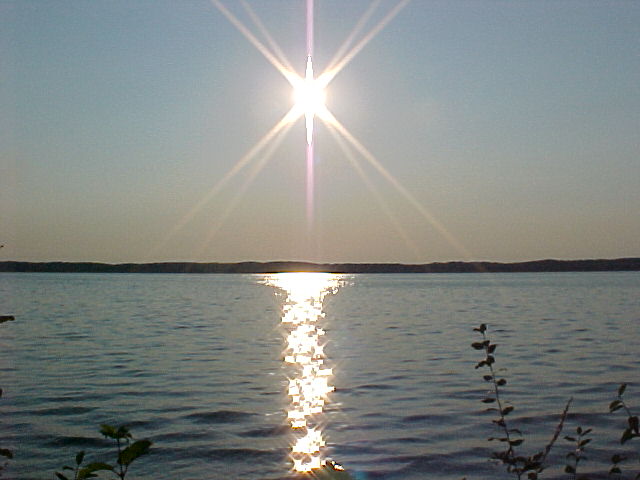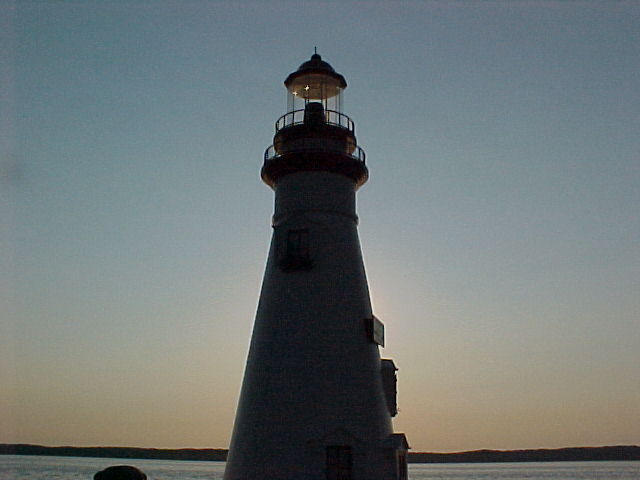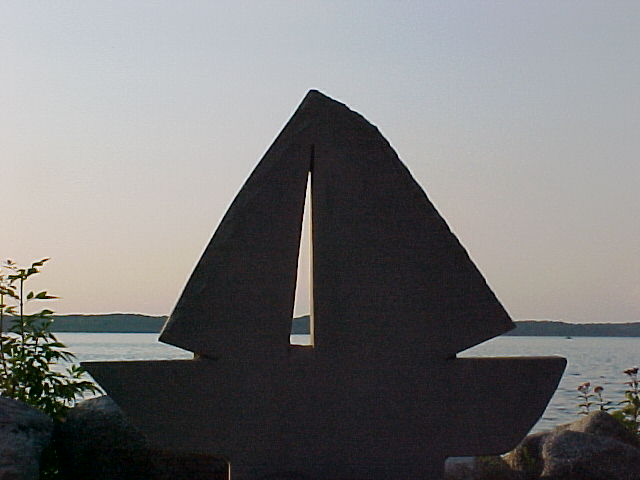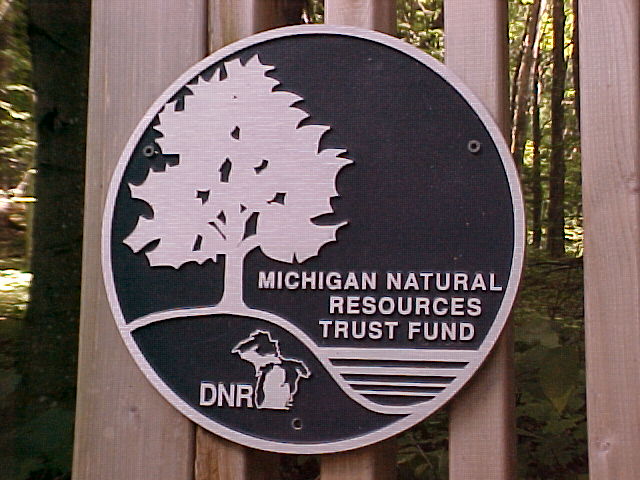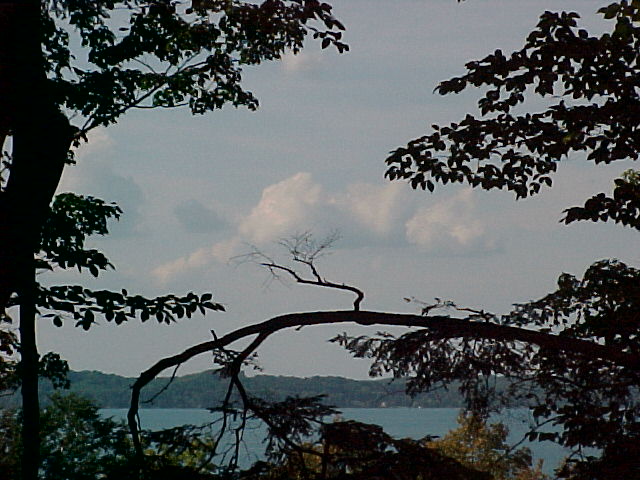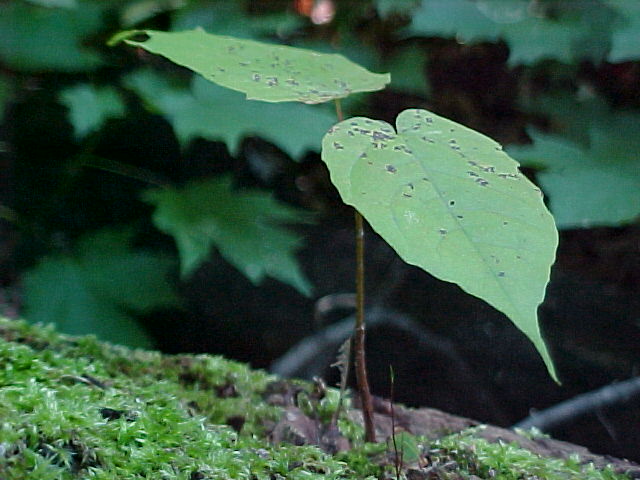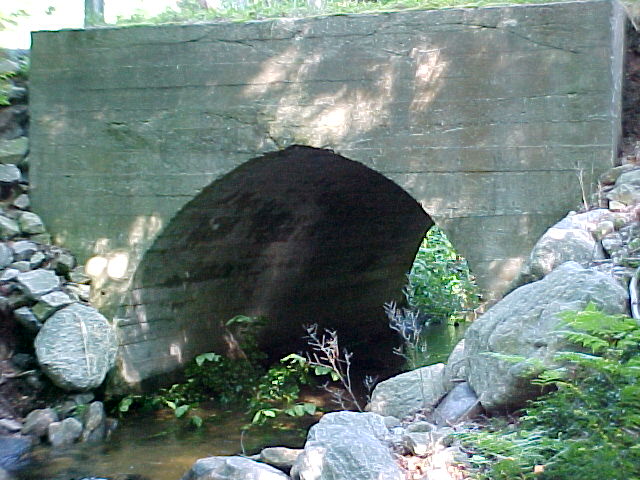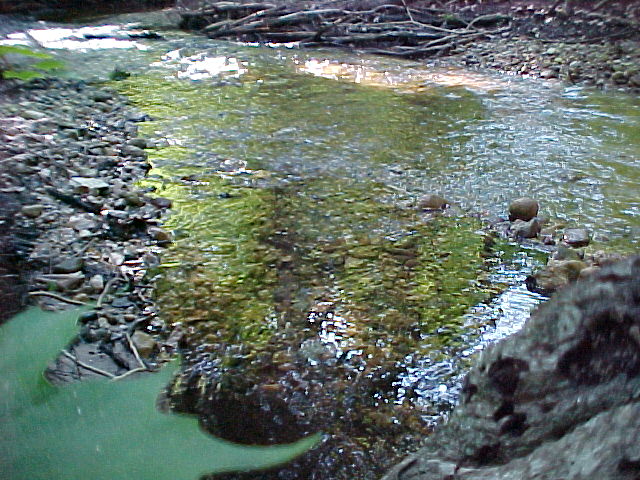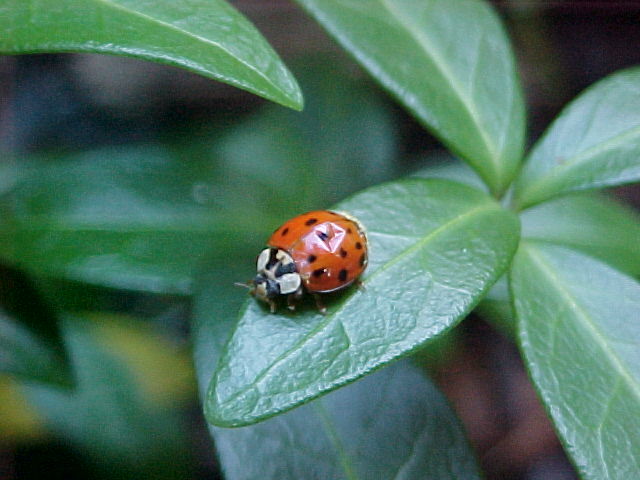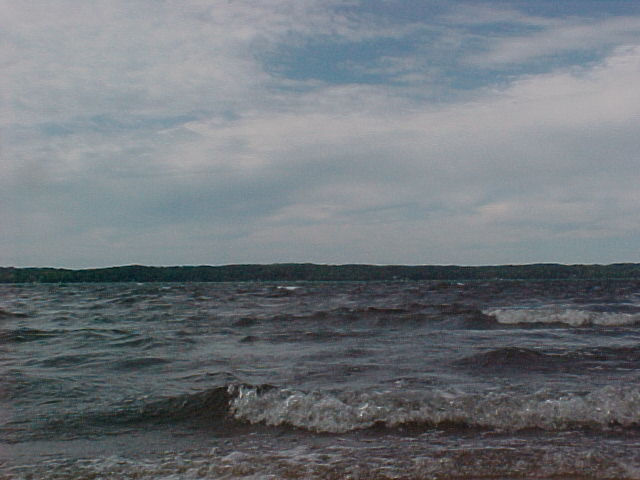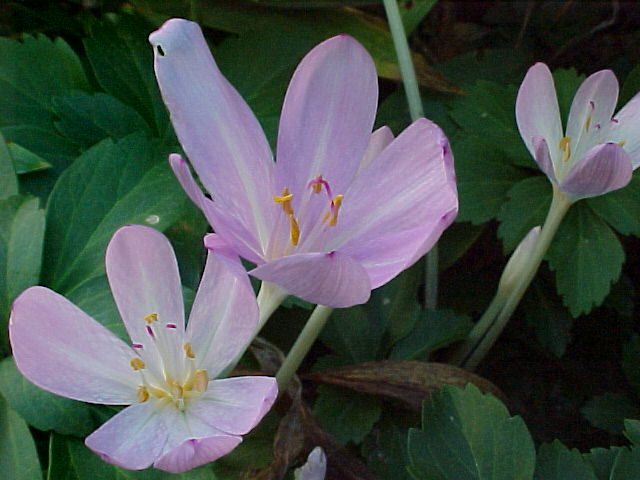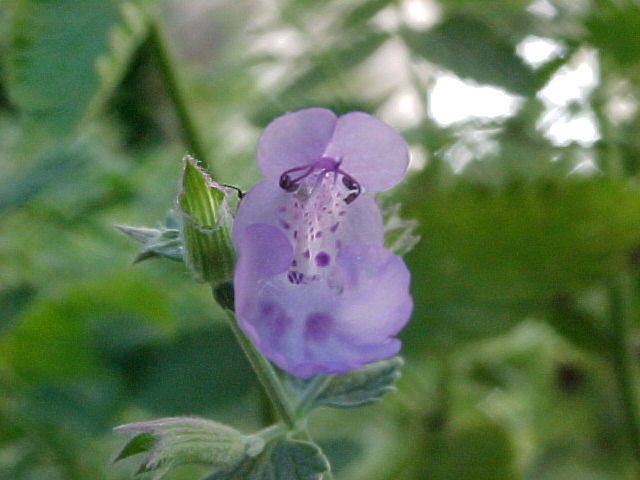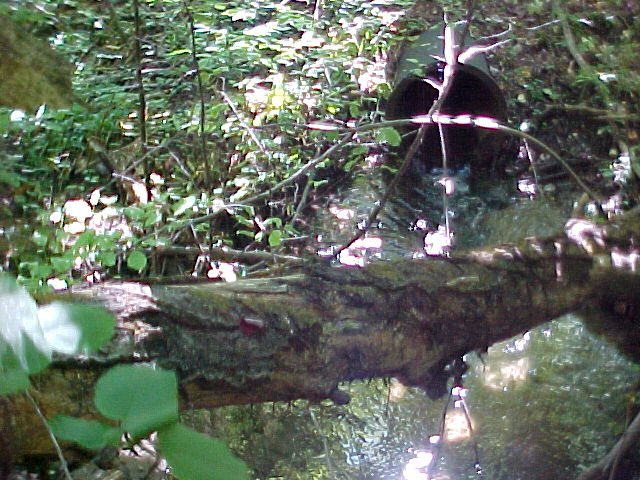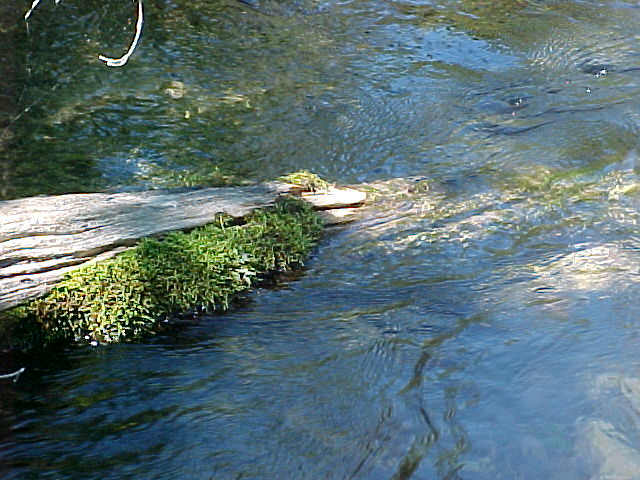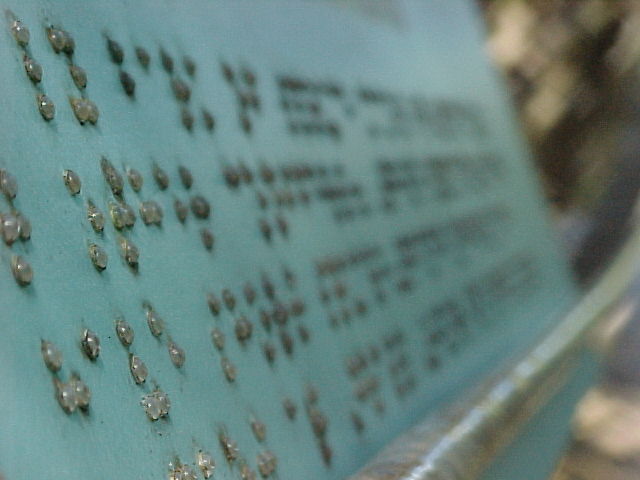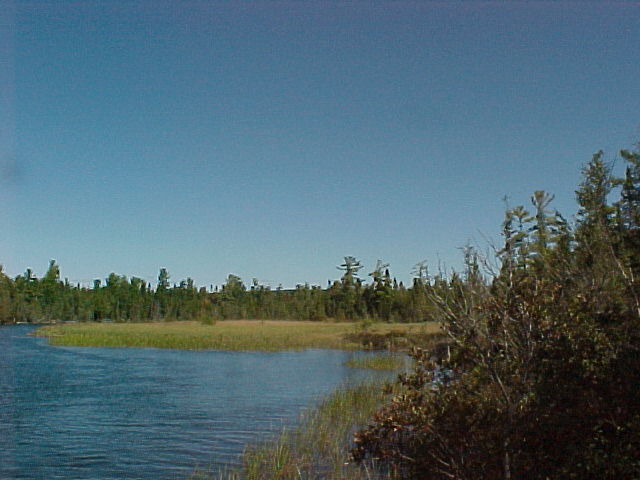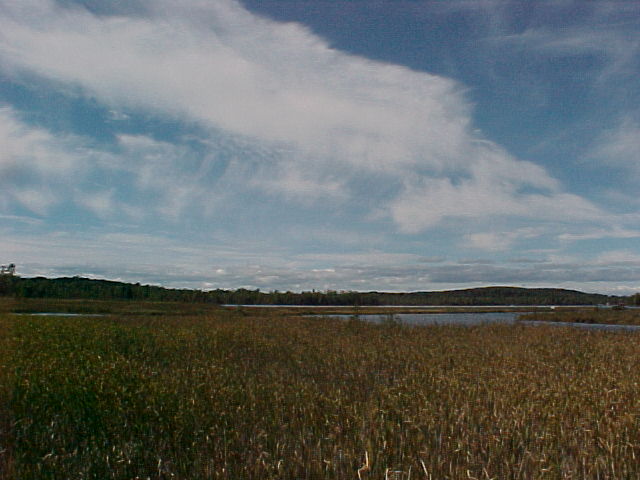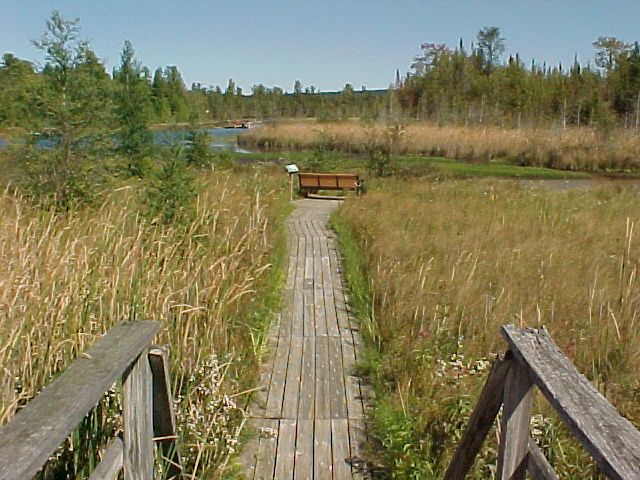 It's getting cold out already, I'll try to enjoy the last warm days left.
---
September 14, 2022 - Dead Mice Extraction + Pancakes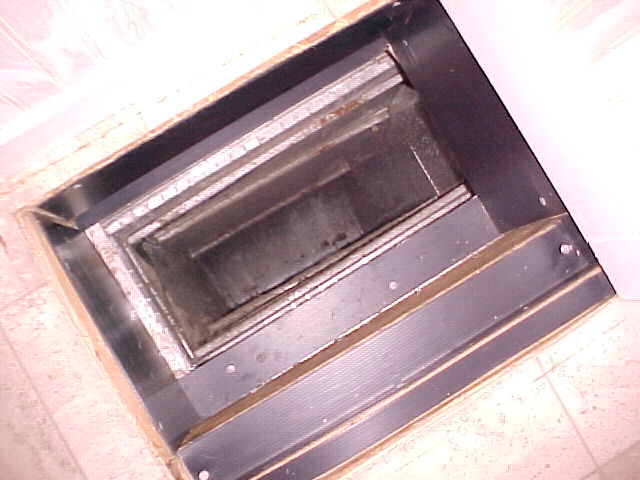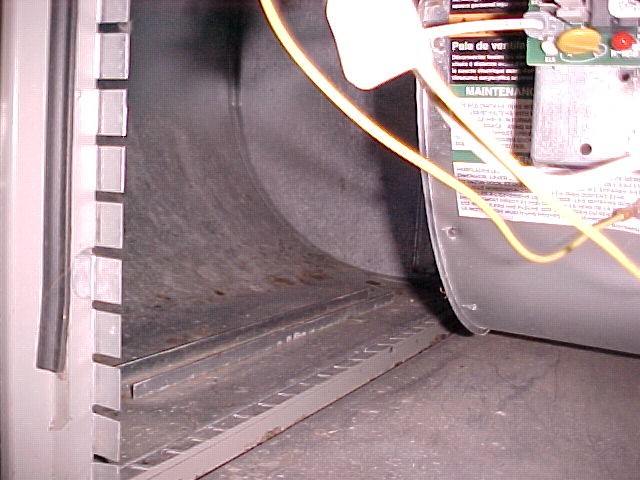 I was cleaning the air ducts and looking all the way down one of the intake vents I saw a couple dead mice. At first I tried getting a vacuum hose down there but that didn't work. I went down to the basement to see if there was access and opening the furnace was the bottom of that vent. I removed the dead mice and gave it a vacuum. Now dead animal smells won't be blown throughout the house!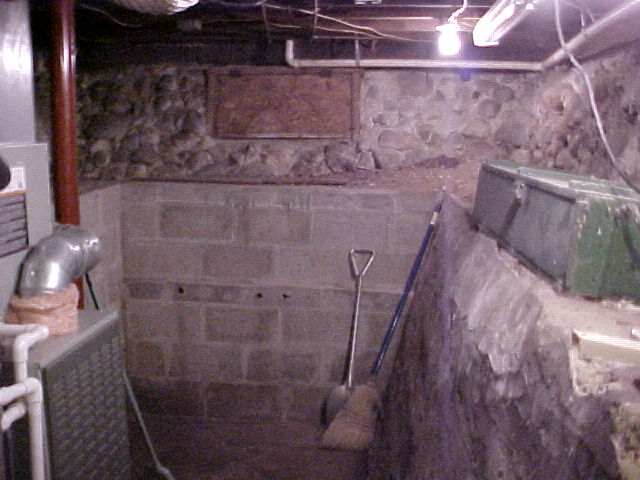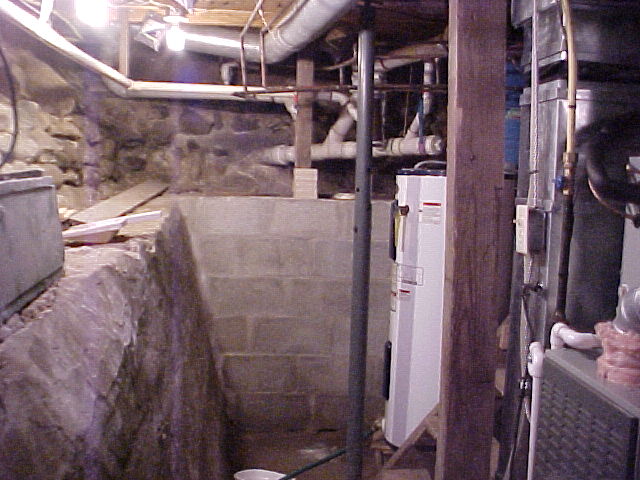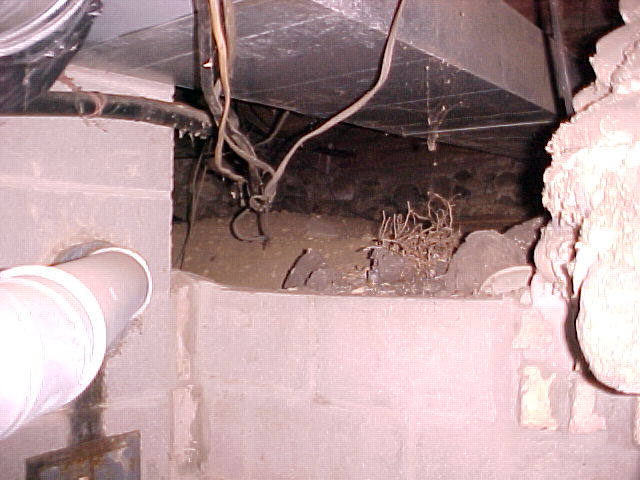 Here's the spooky basement.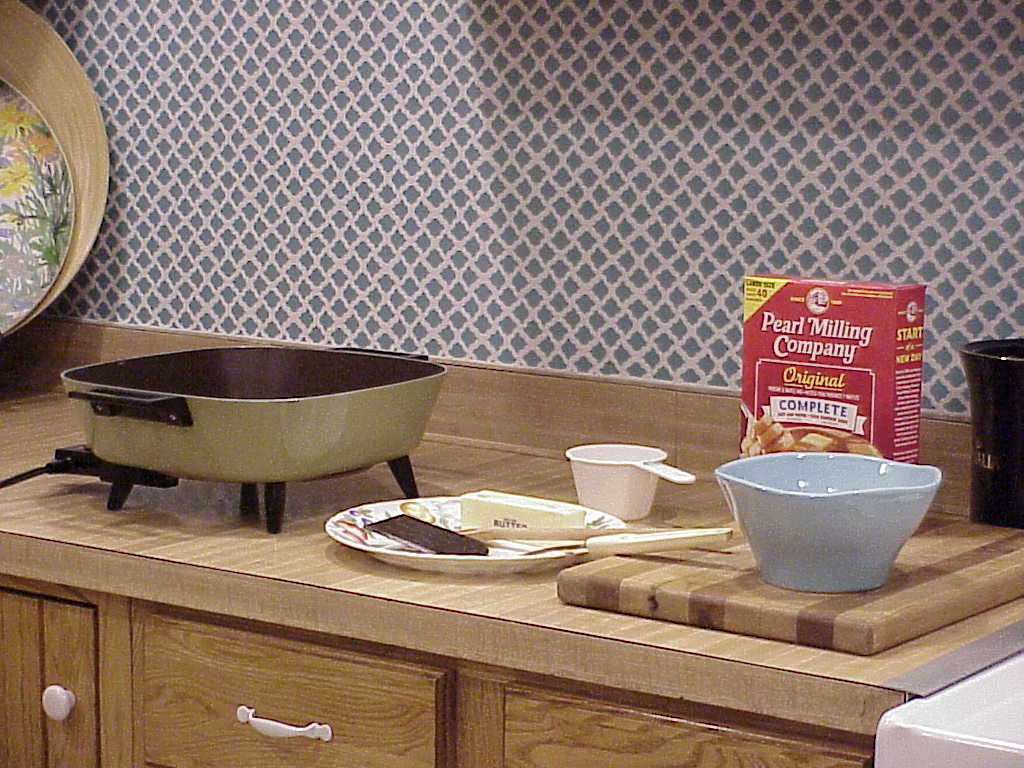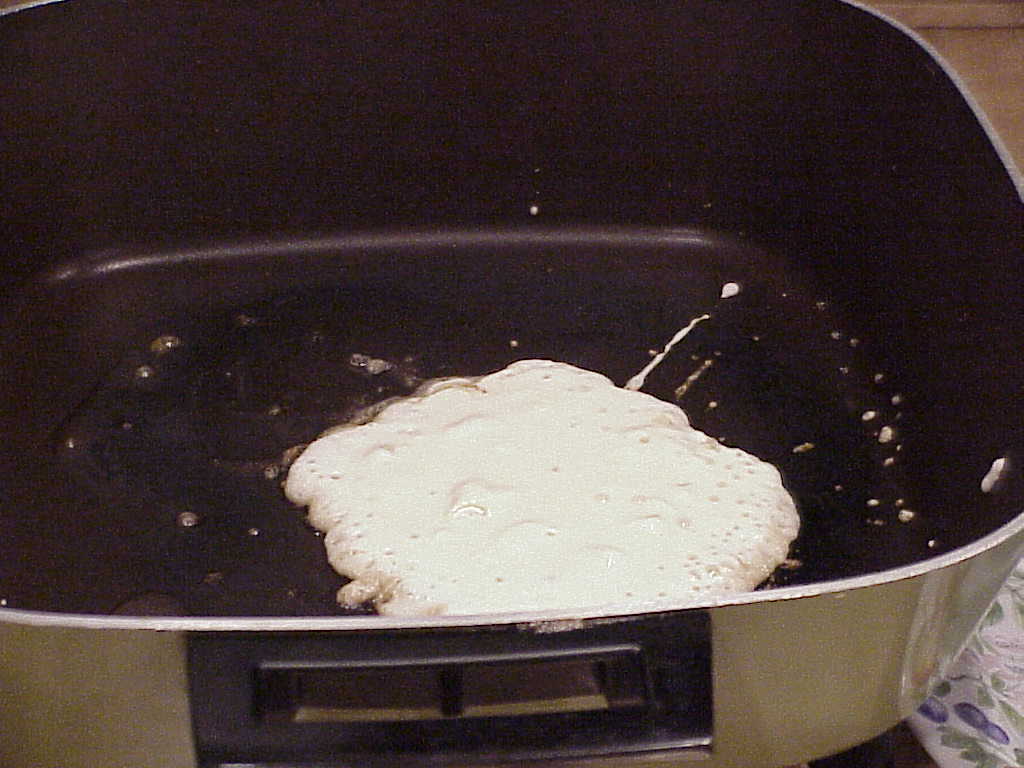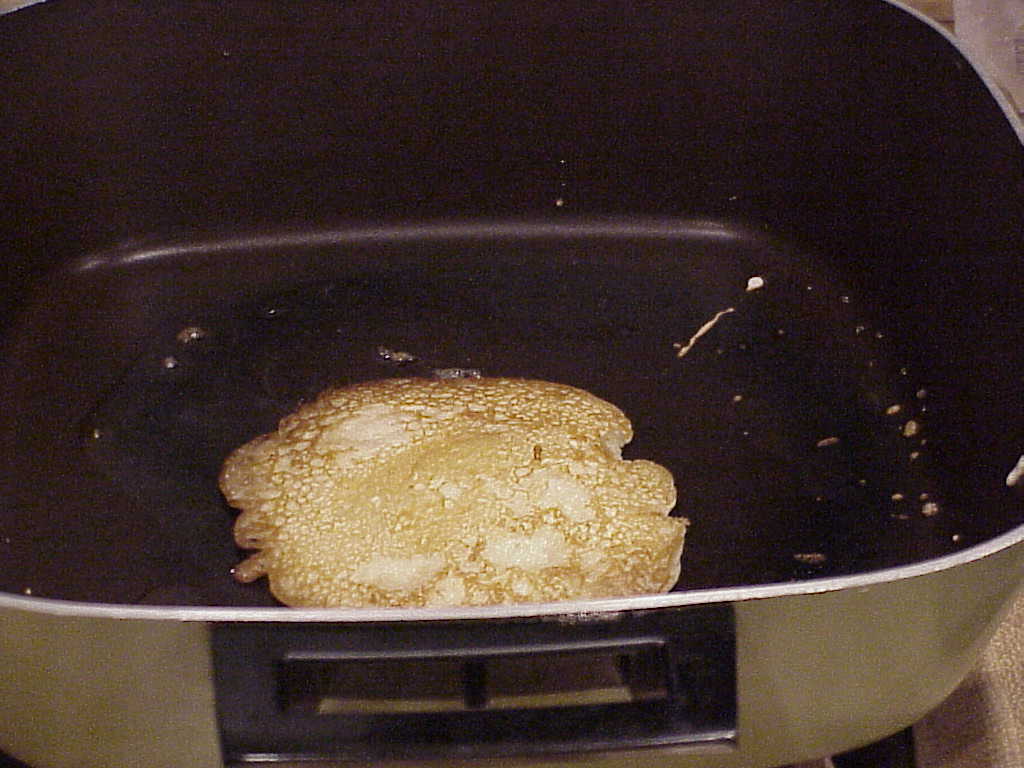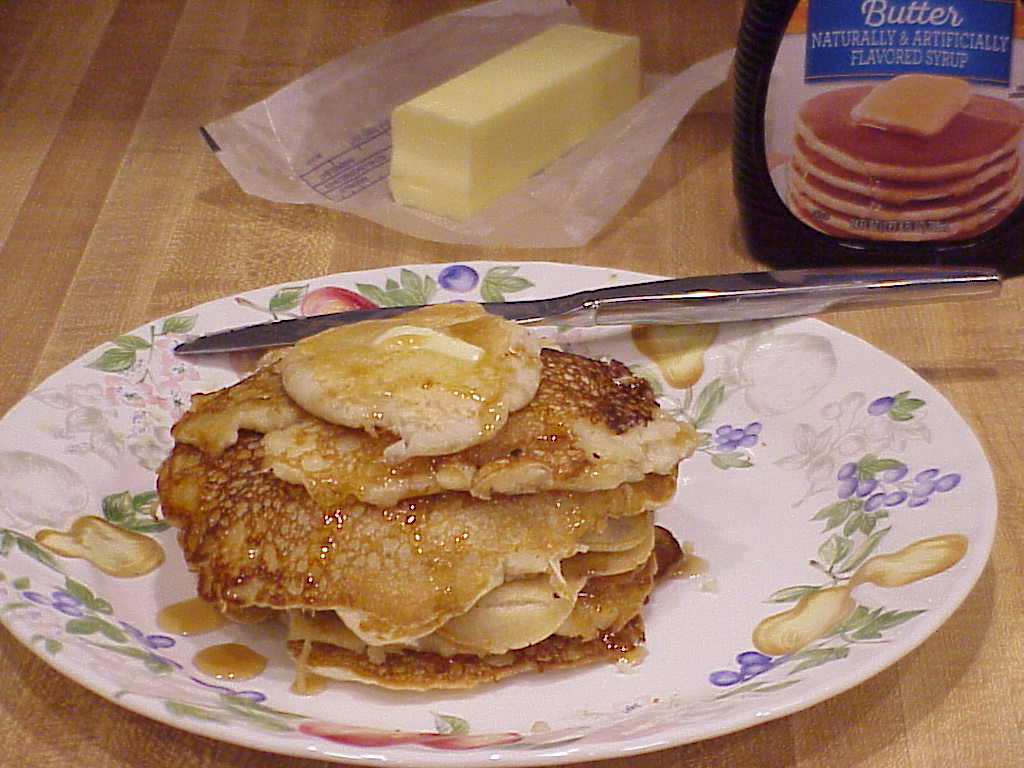 I tried out an old skillet to make some pancakes. Even with the "just add water" mix it doesn't turn out the best. I can't cook. It was ok and I ate it though.
---
August 16, 2022 - Nintendo DSi Camera Photos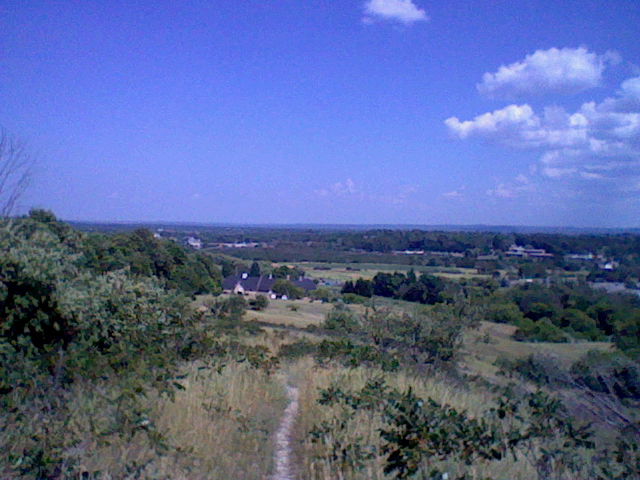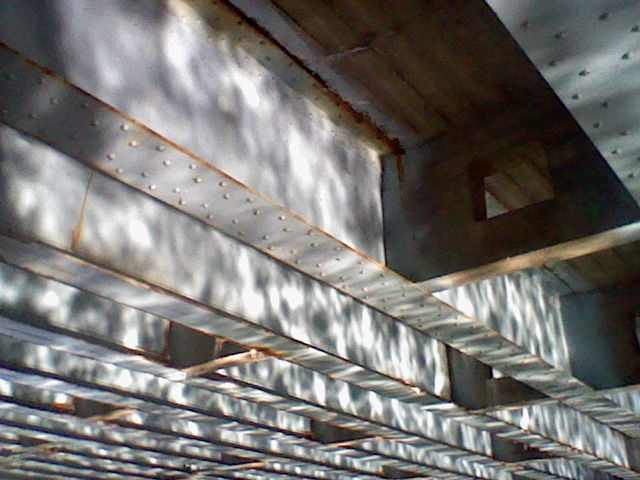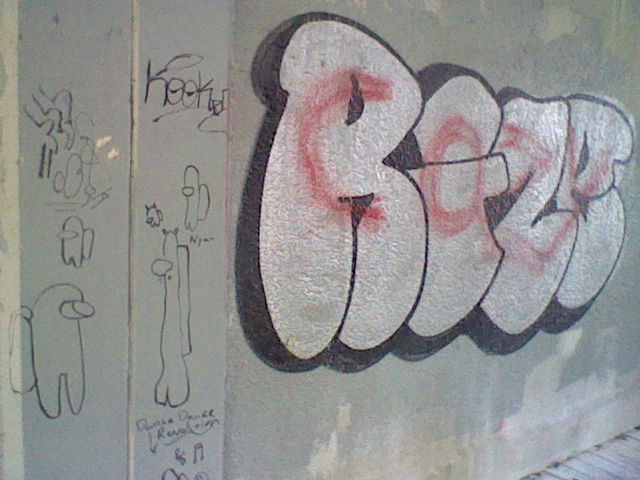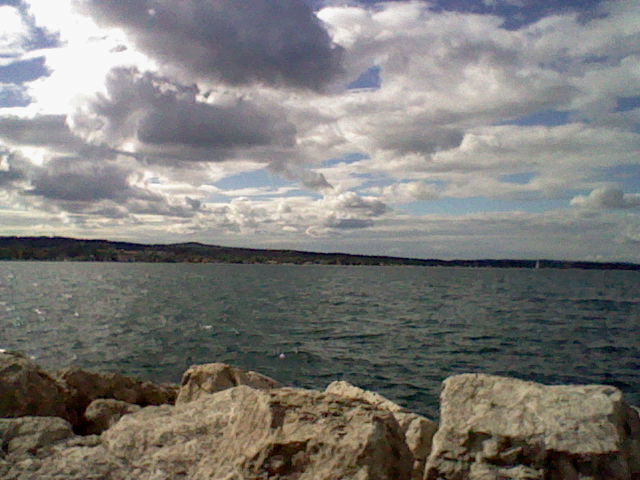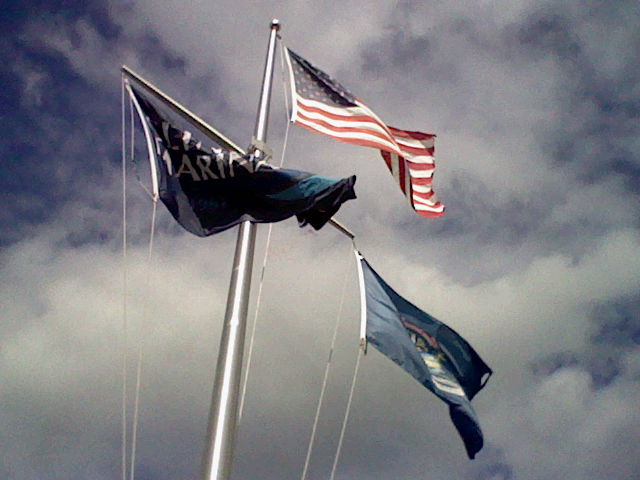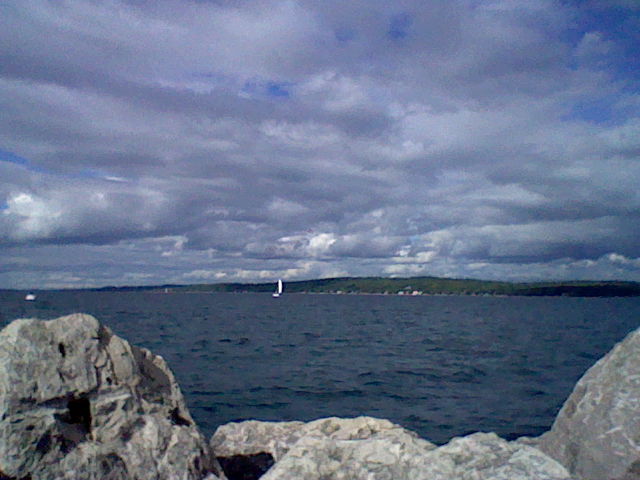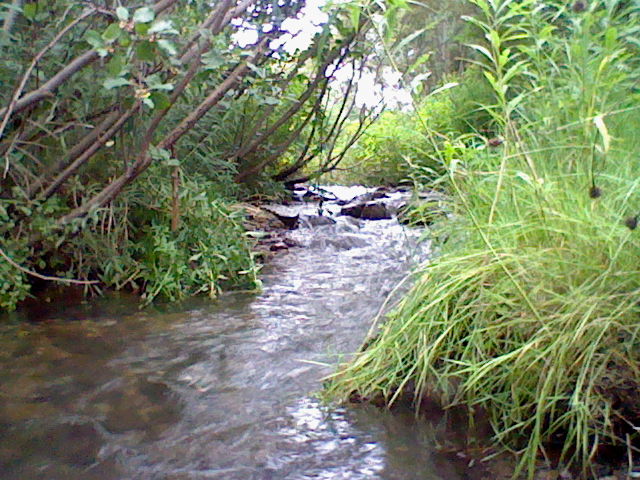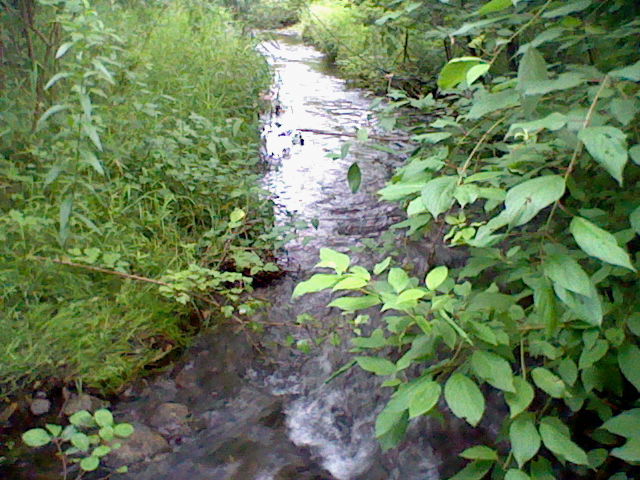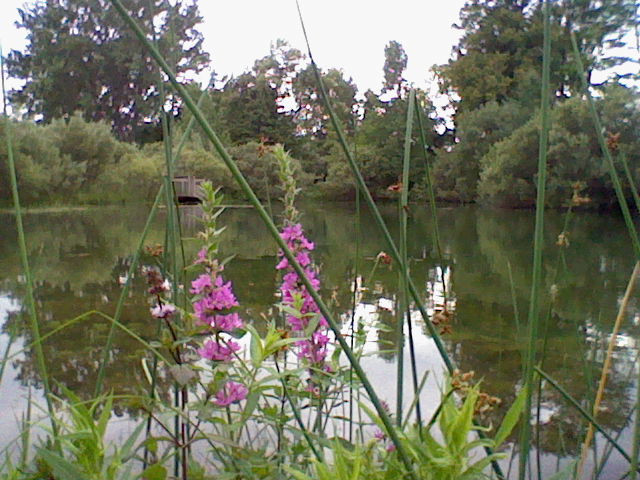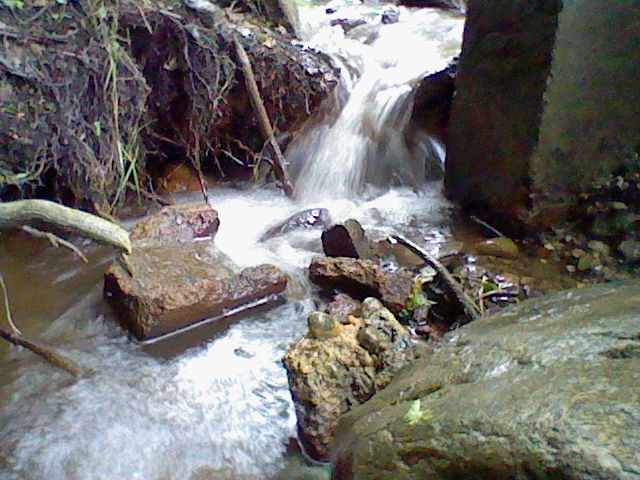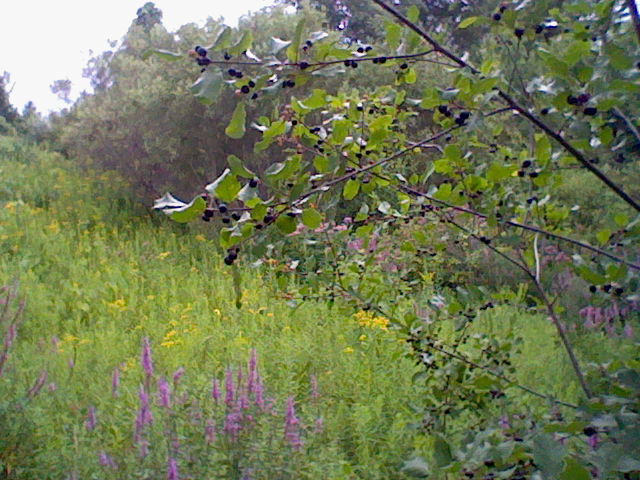 Unfortunately summer seems to be going by fast.
---
July 23, 2022 - Colors of the Heart by UVERworld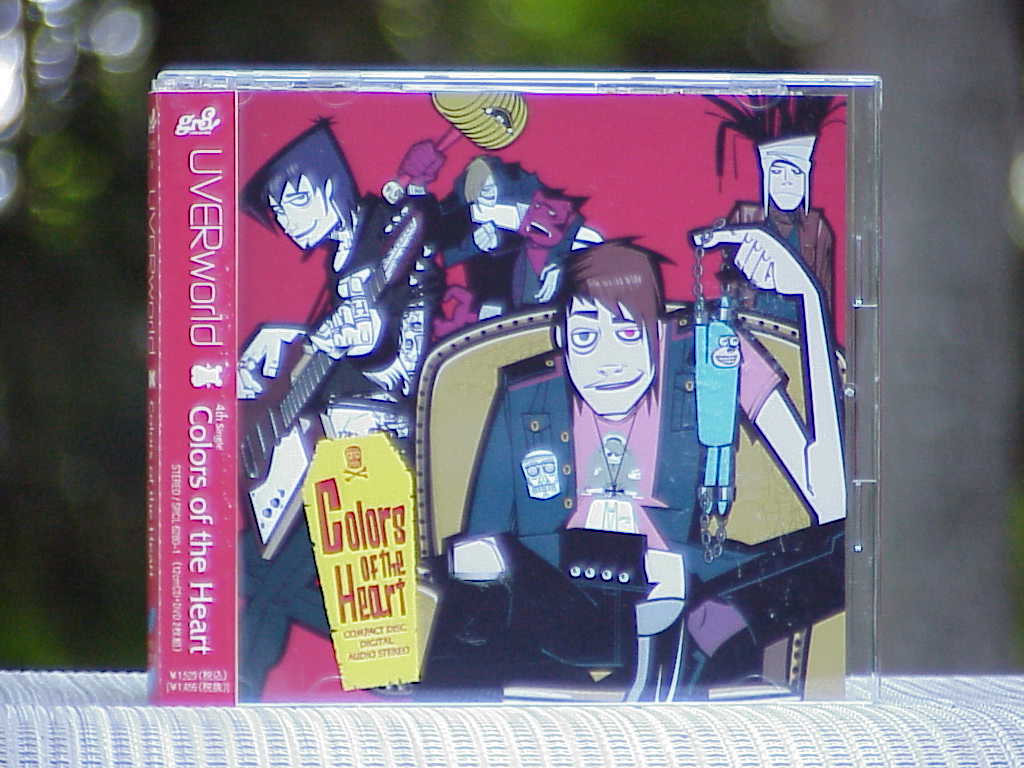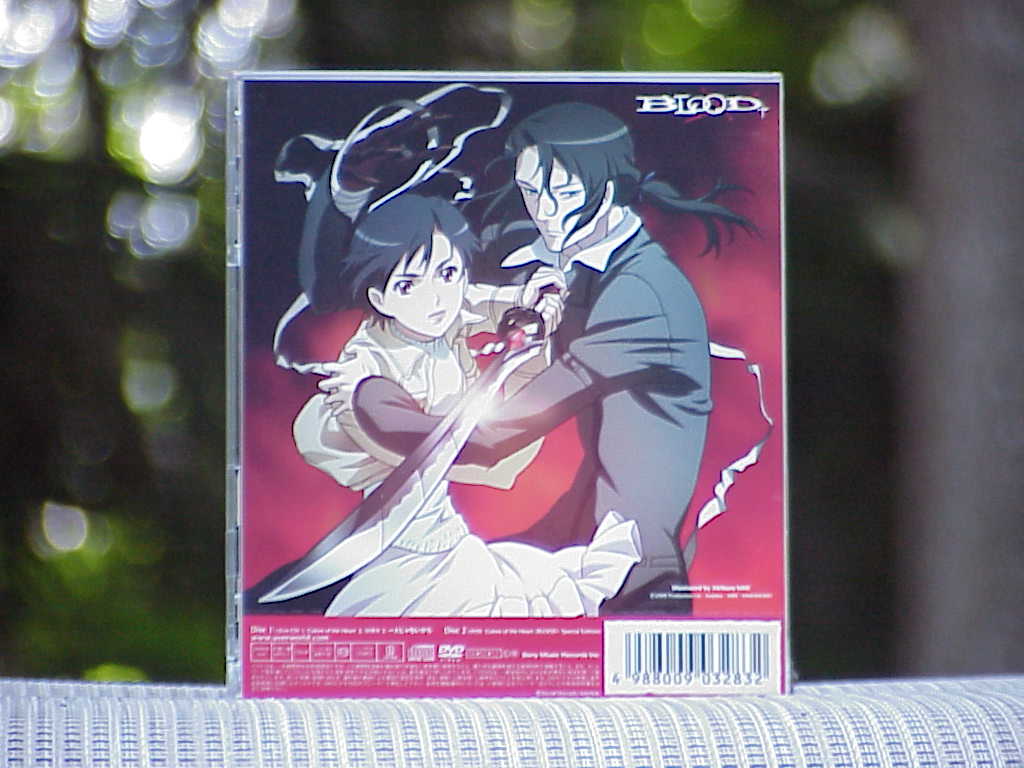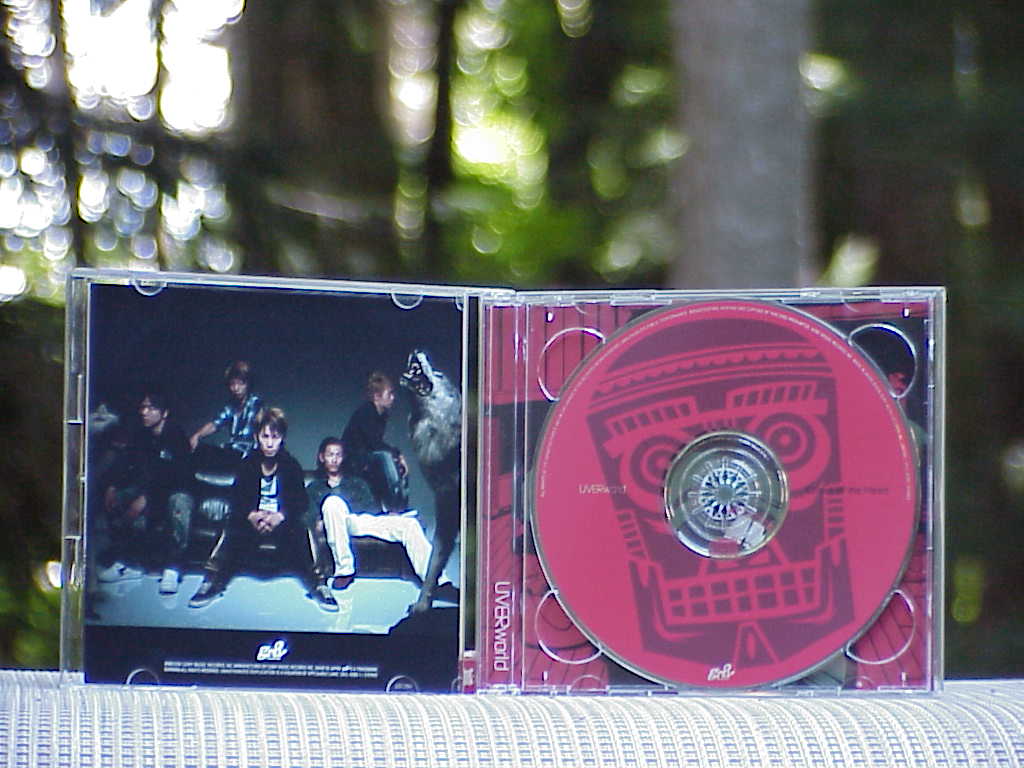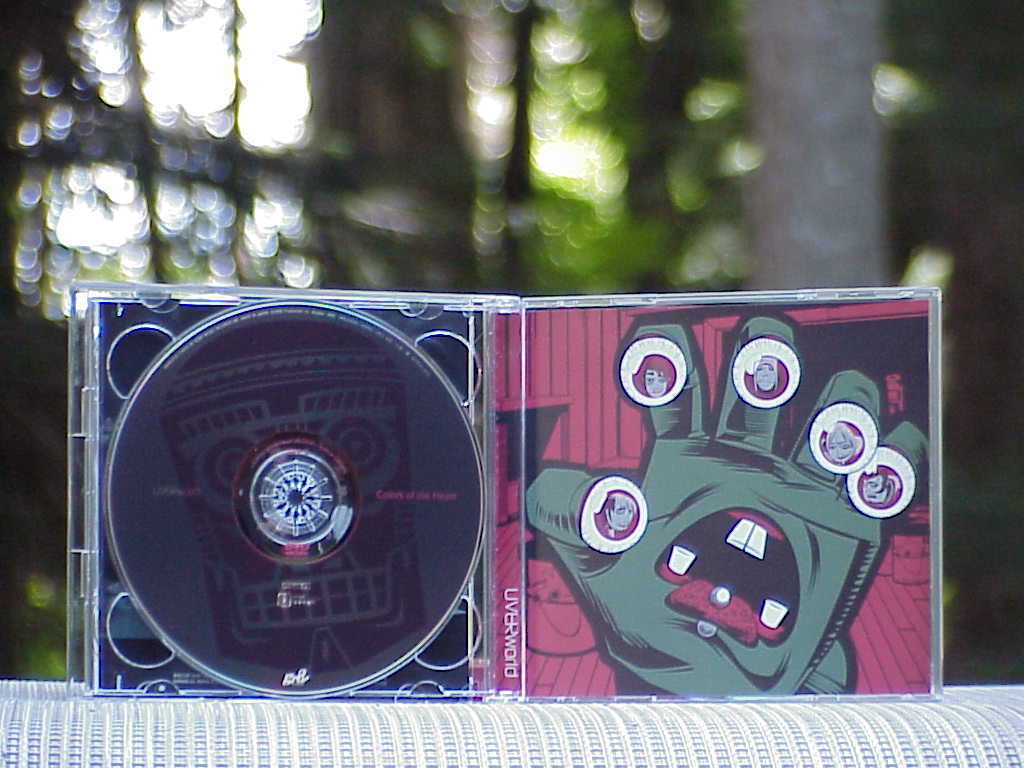 Colors of the Heart was released on May 17, 2006 and is UVERworld's 4th single. It was the third opening theme for the anime BLOOD+. It's the limited edition version so it includes a DVD. The A-side is a classic and one of the first UVERworld songs I've heard; some time in middle school when BLOOD+ aired on TV in the USA. The first B-side "SORA" is a favorite, really beautiful. The final track "一人じゃないから" is slow paced and soothing, has a nice bassline.
Full 3 minute DVD rip: Colors of the Heart (BLOOD+ Special Edition). Yeah, it's a whole pressed DVD created for 3 minutes. But if you want to complain about that you wouldn't be buying CD's with only 3 tracks on them.
---
July 12, 2022 - Sony Mavica MVC-FD90 Photos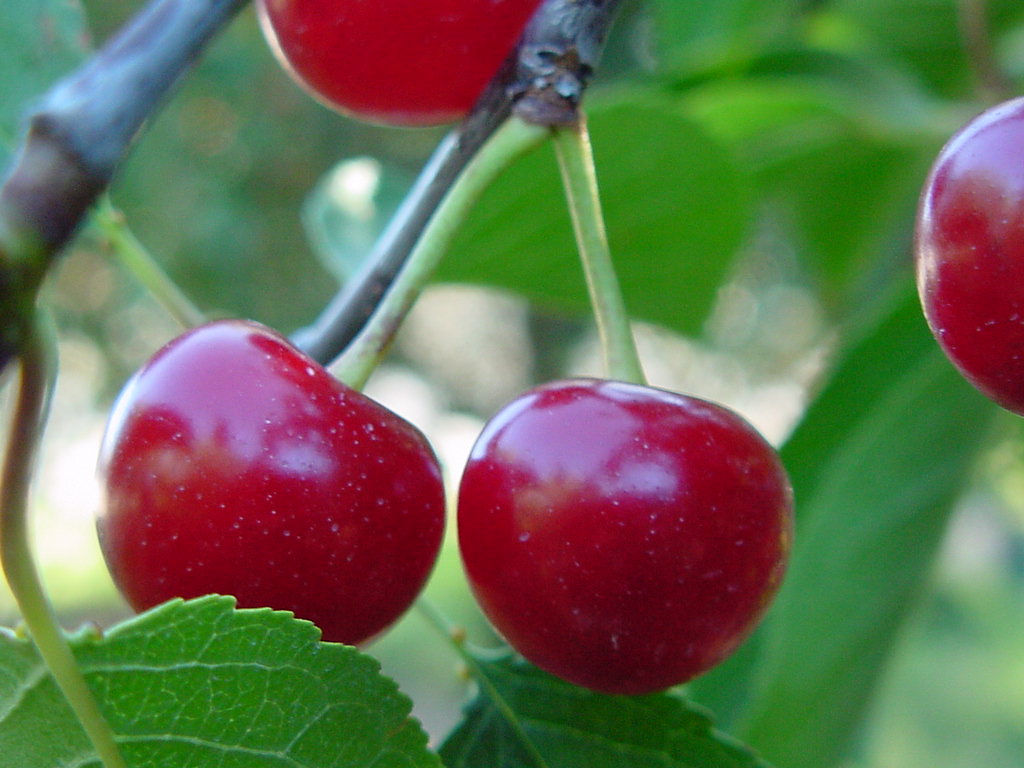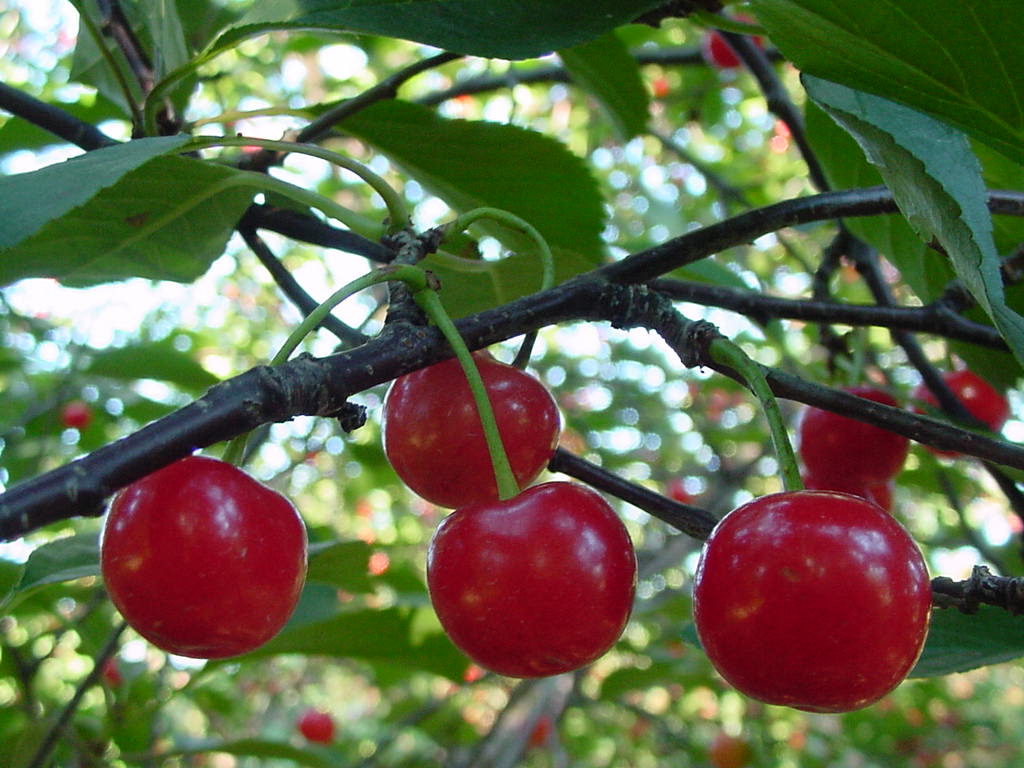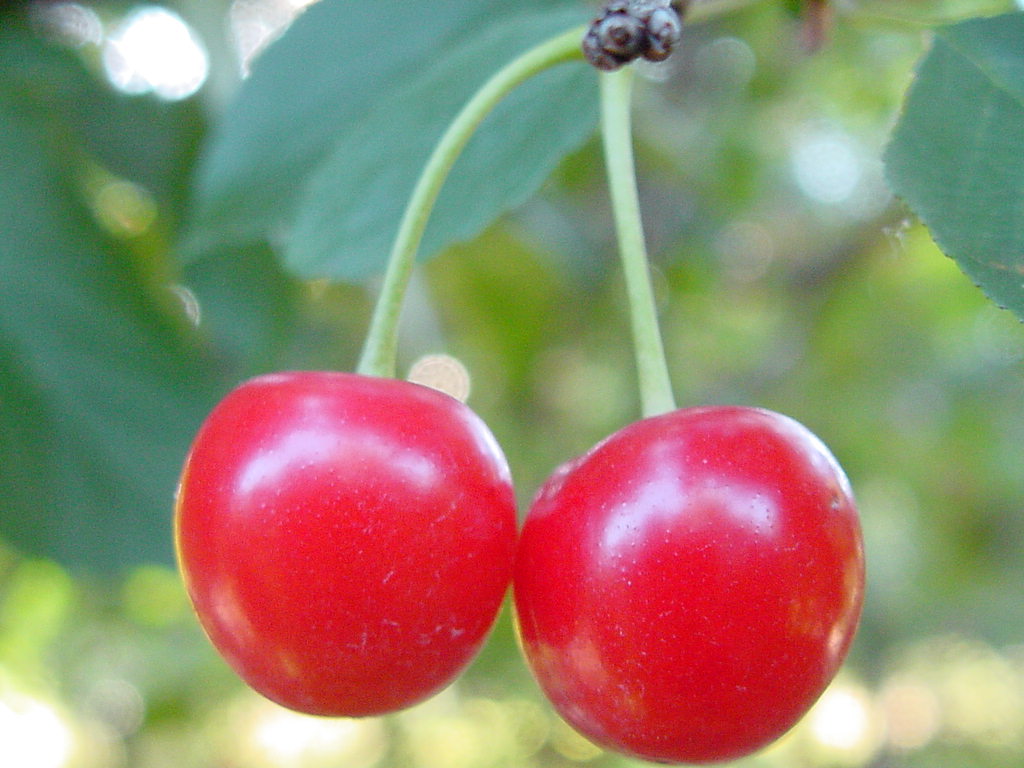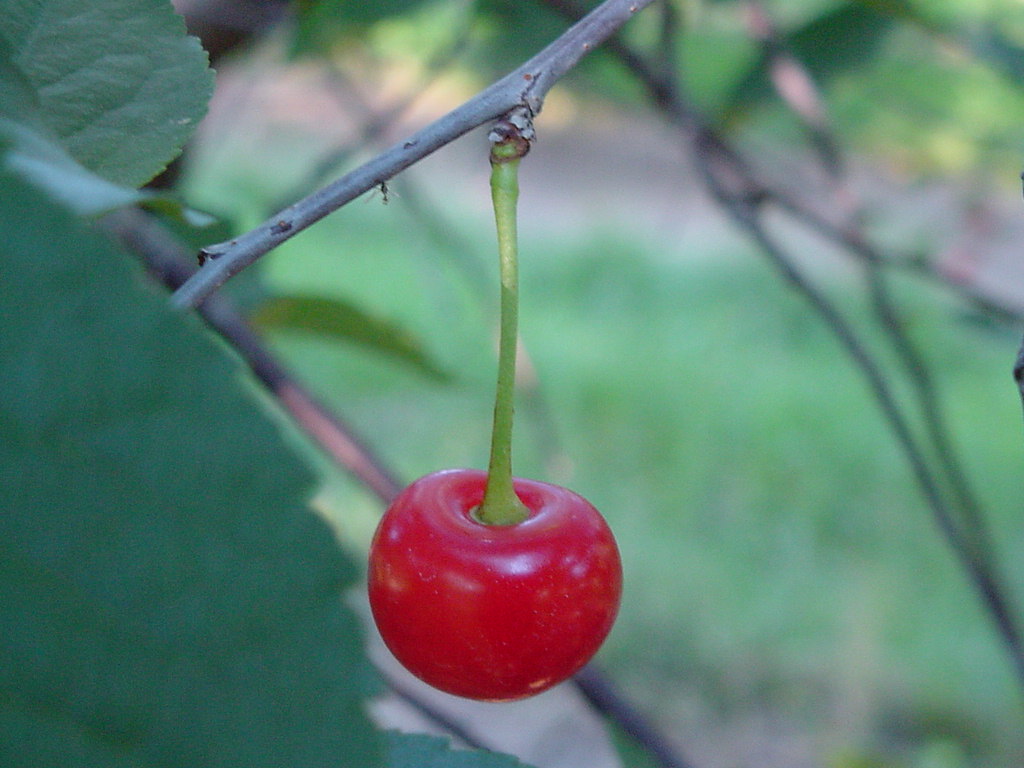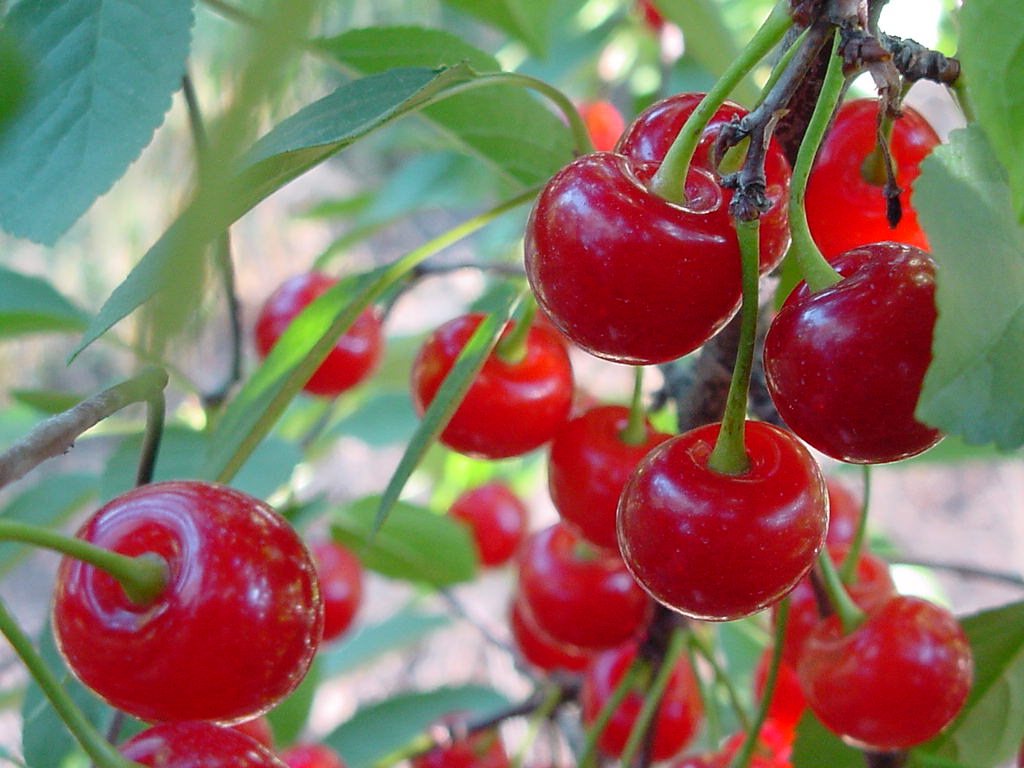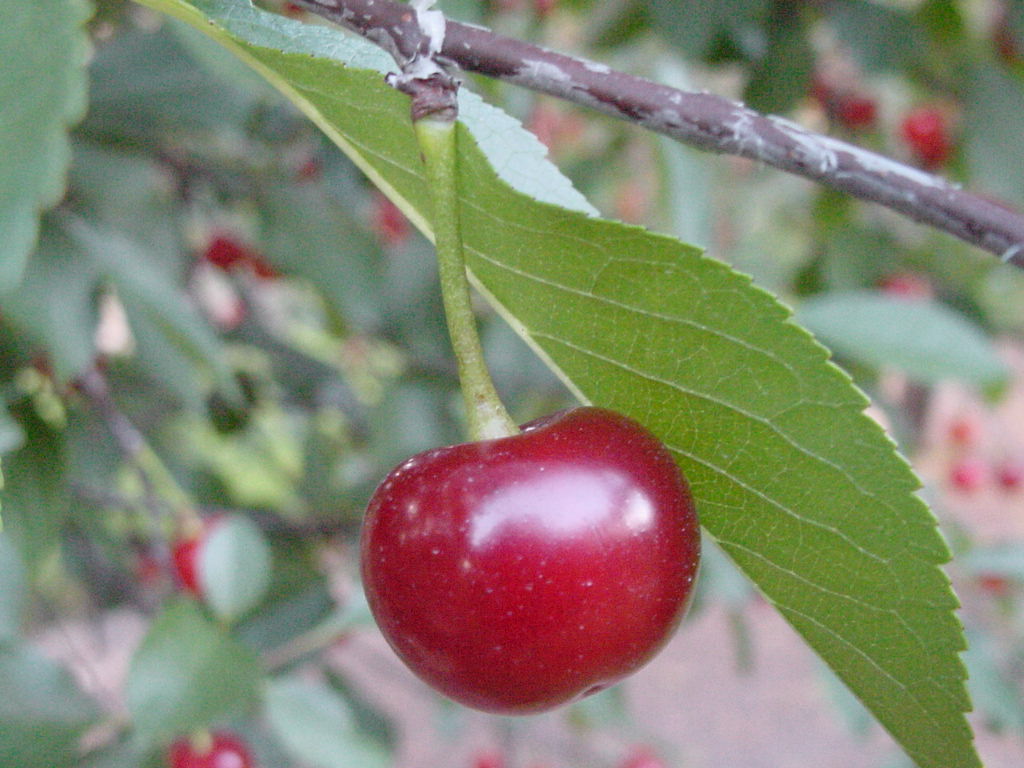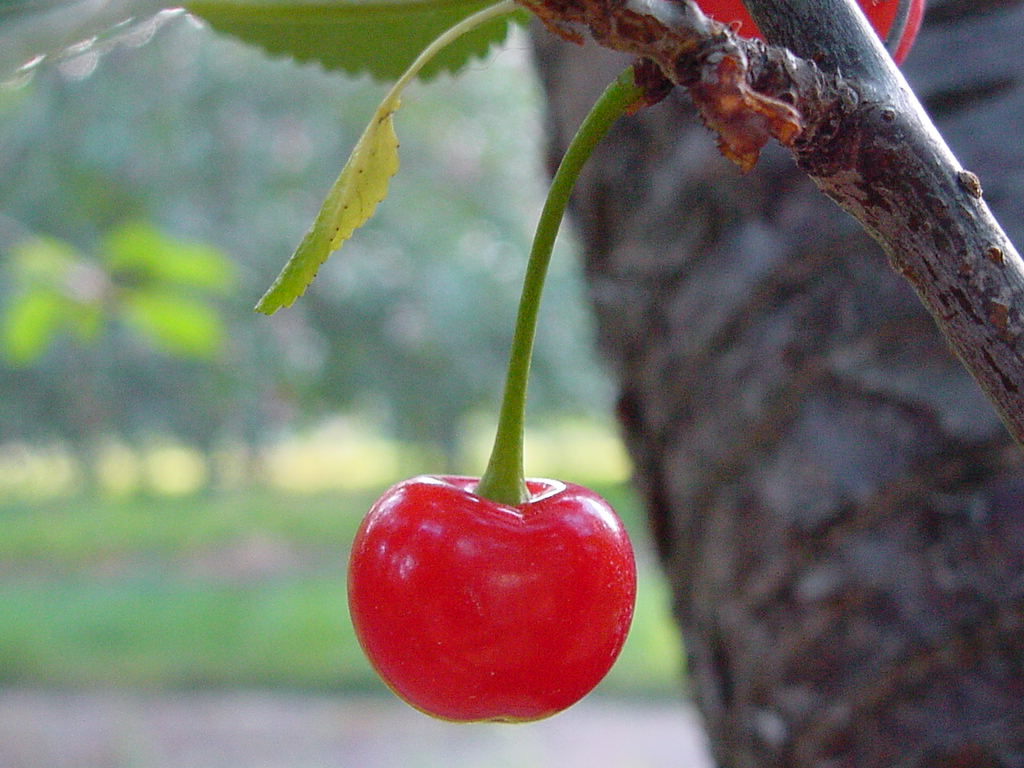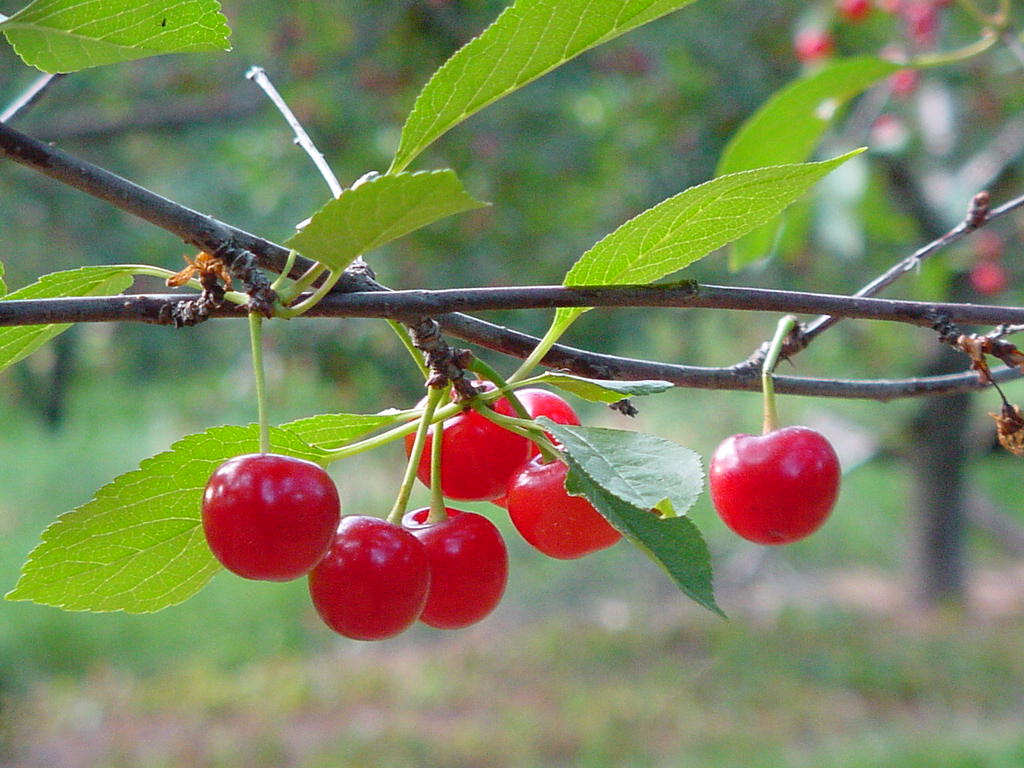 Two months after the trees bloomed, the cherries are ready for harvesting!
---
June 29, 2022 - Sony Mavica MVC-FD73 Photos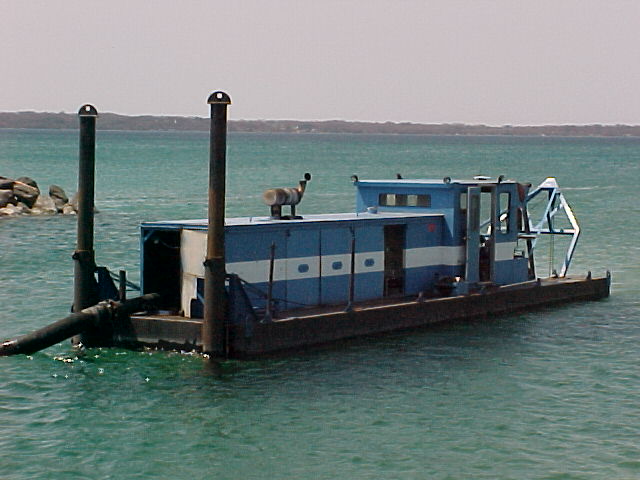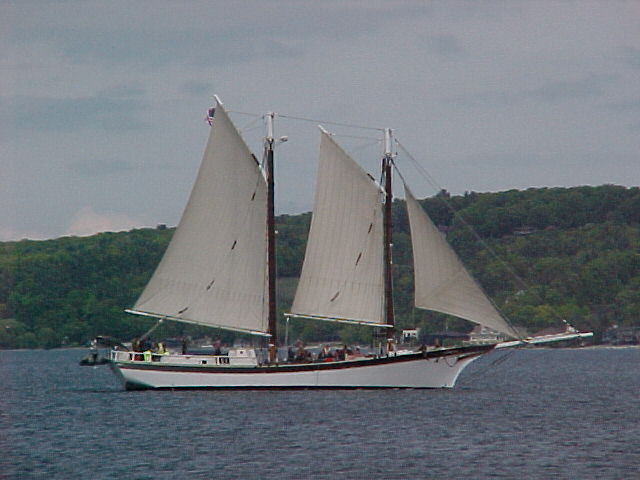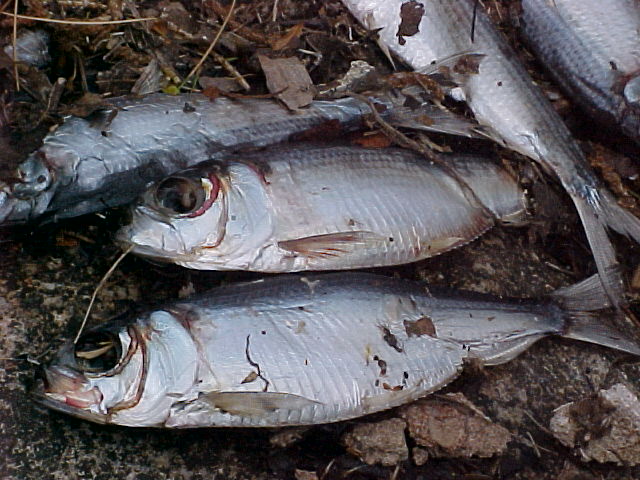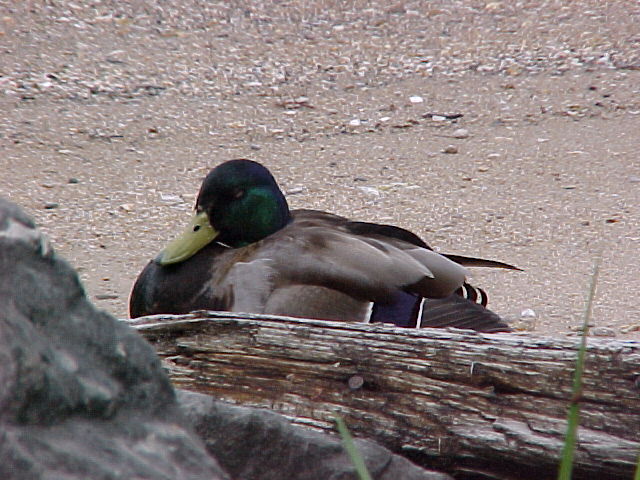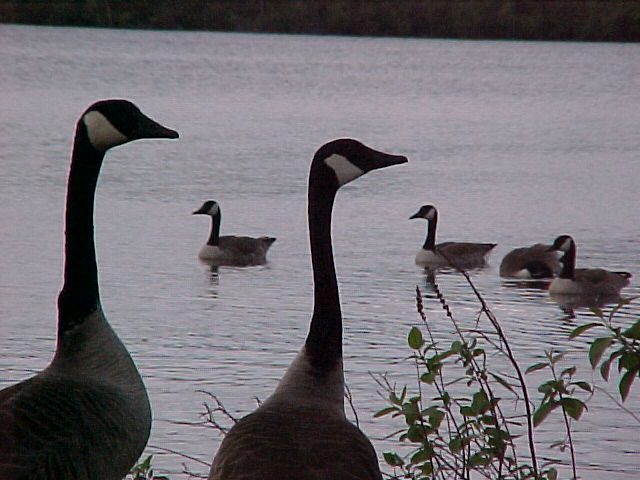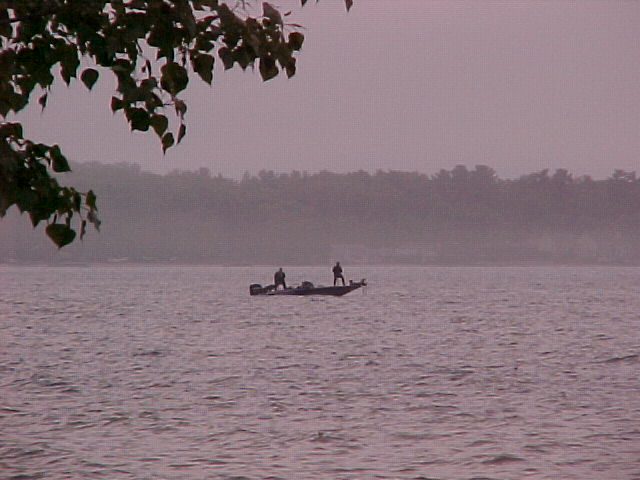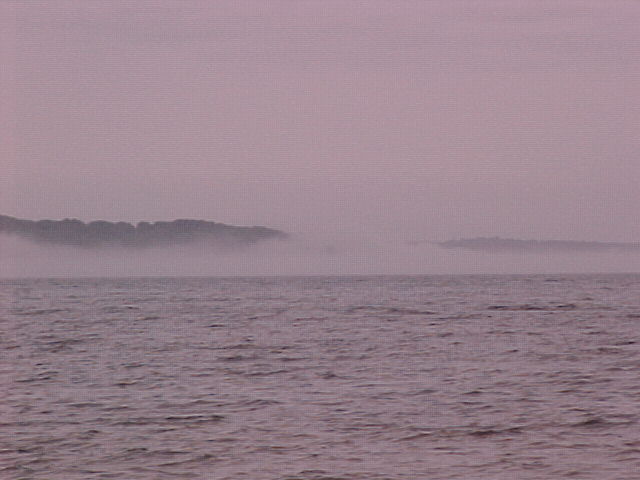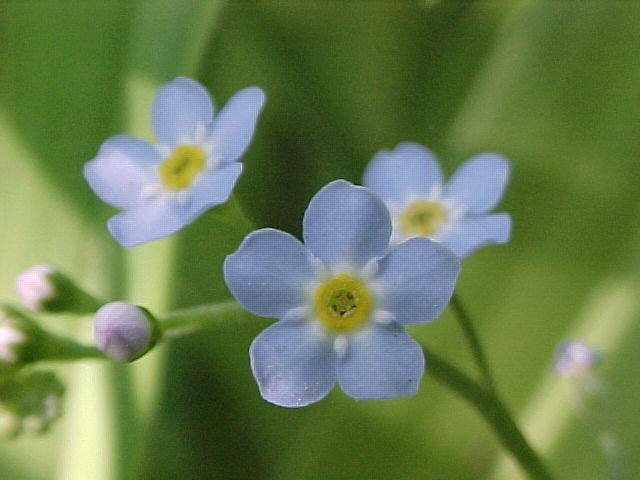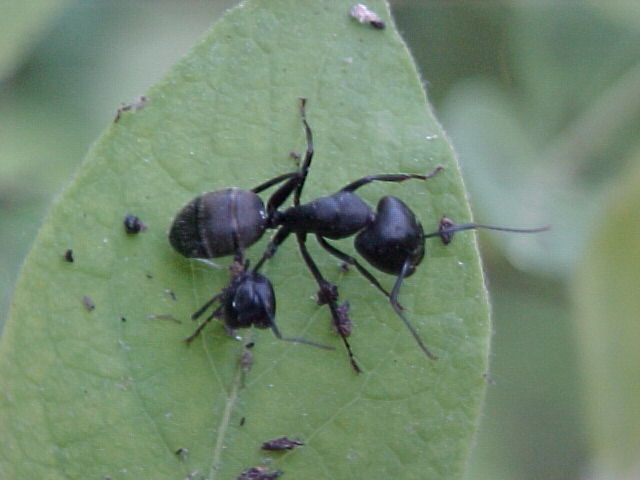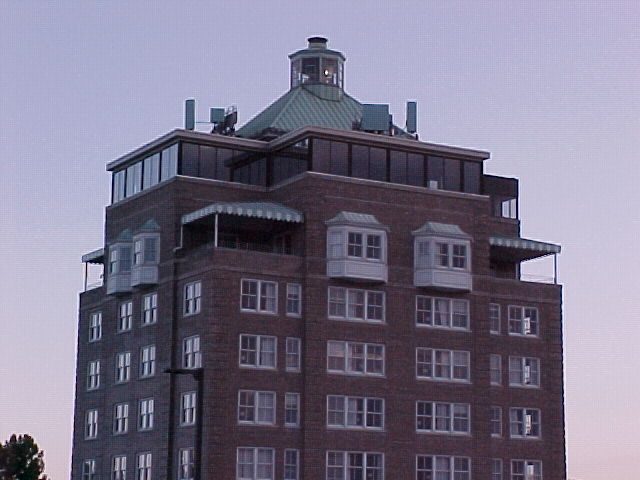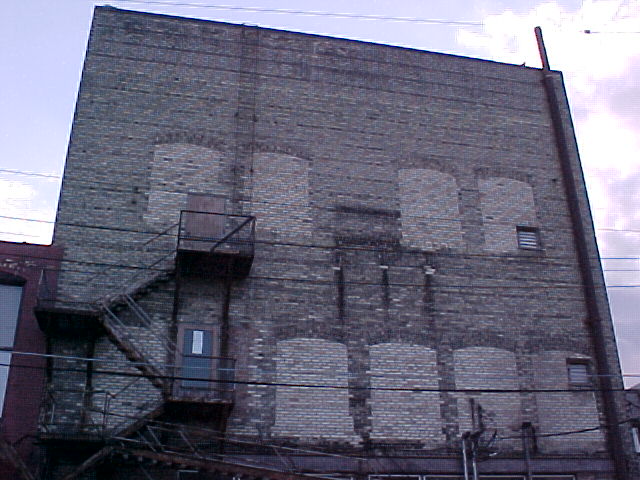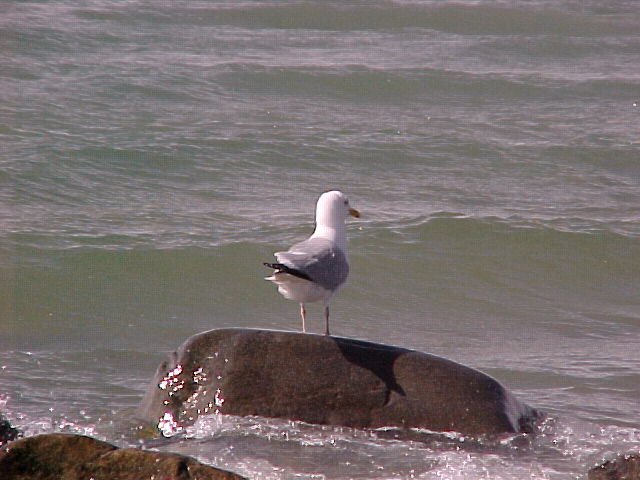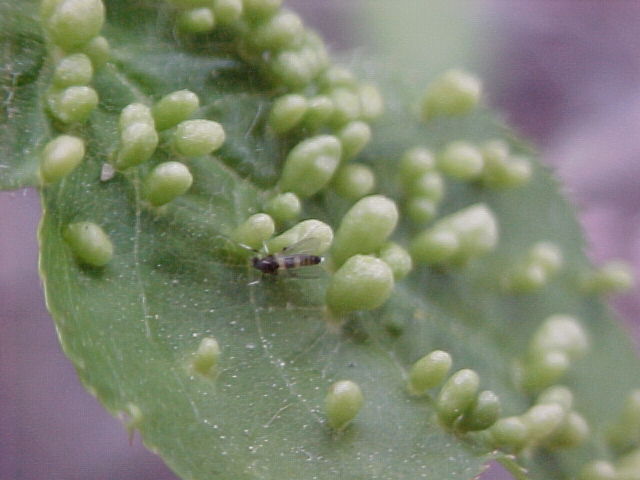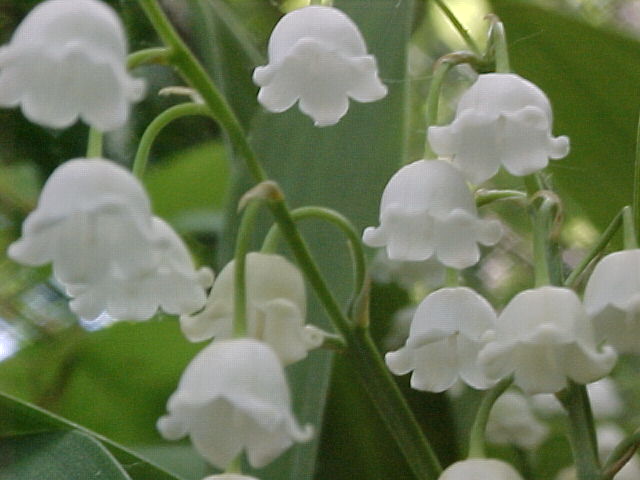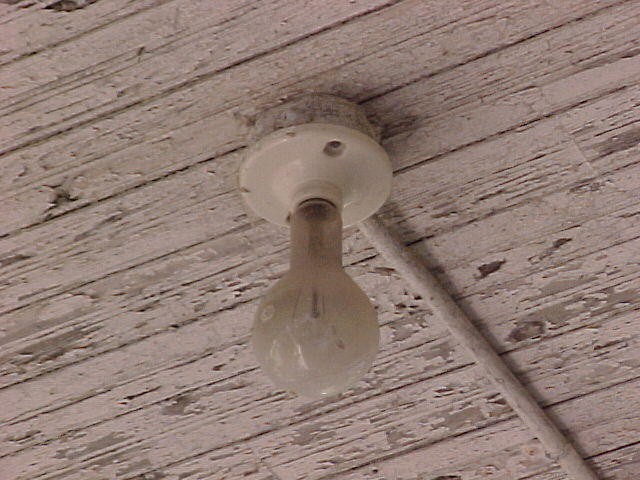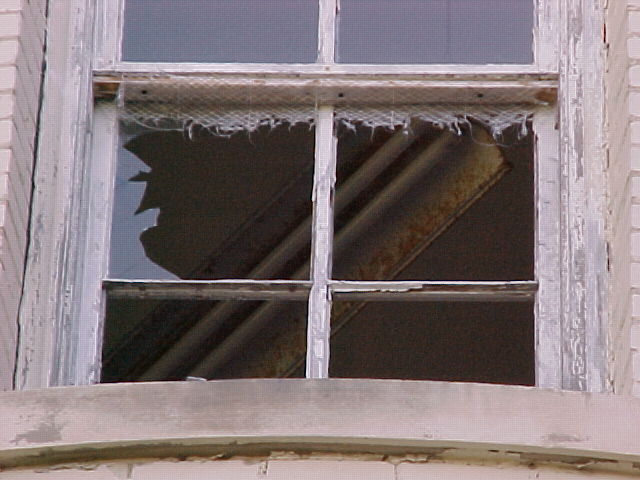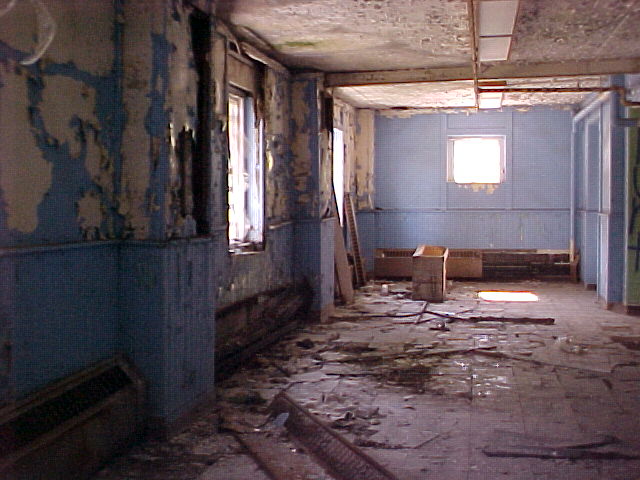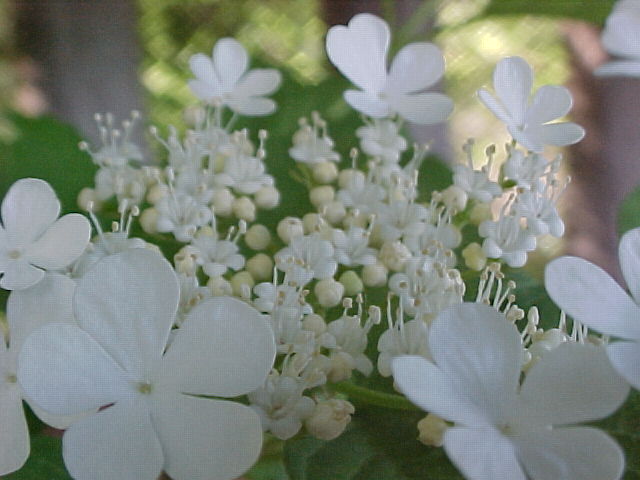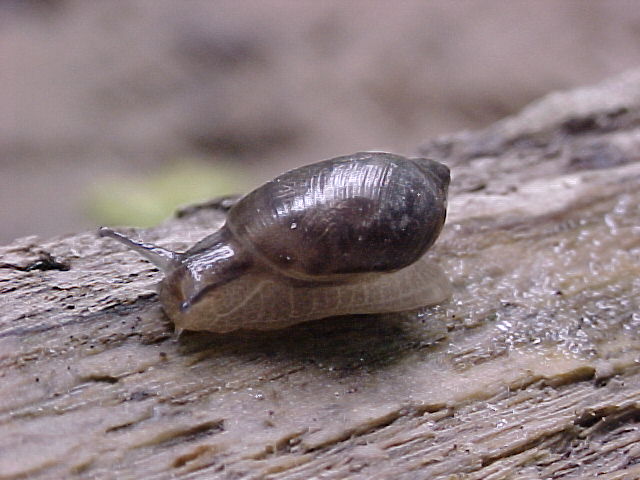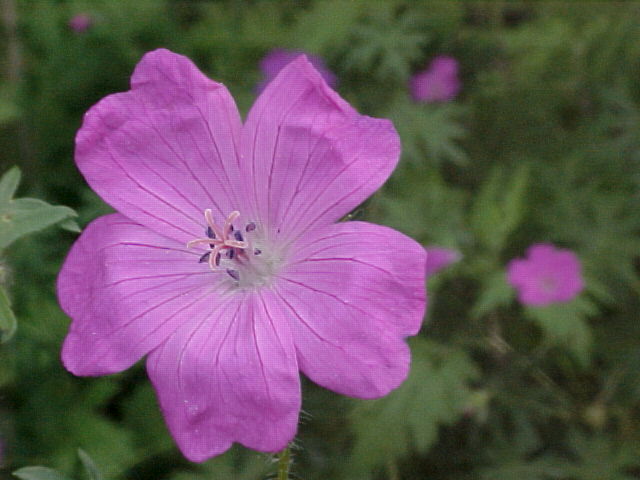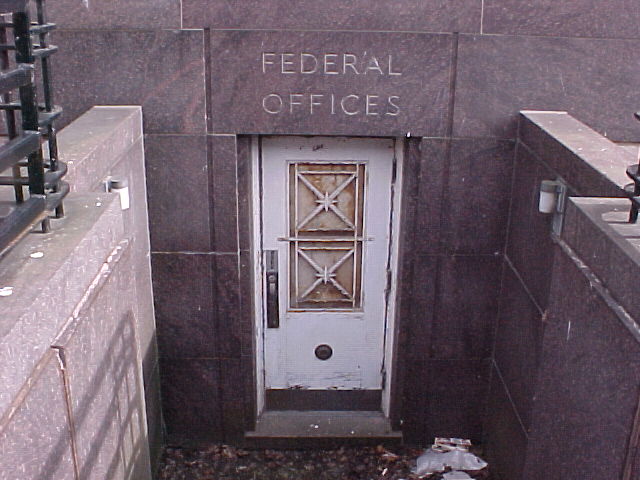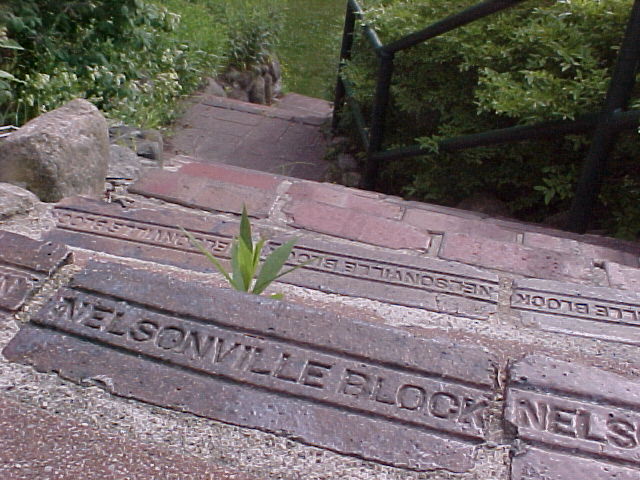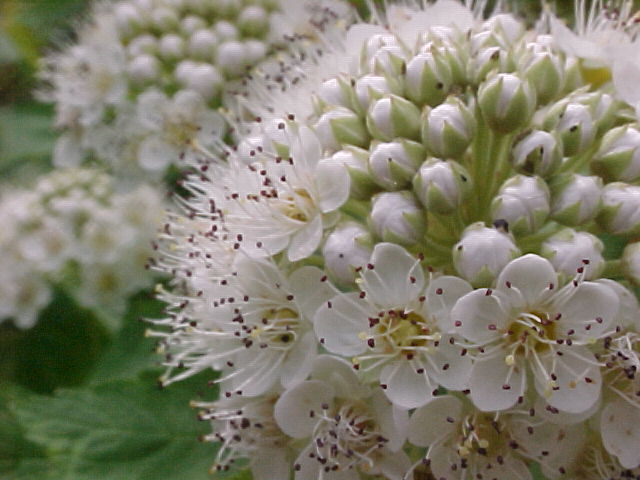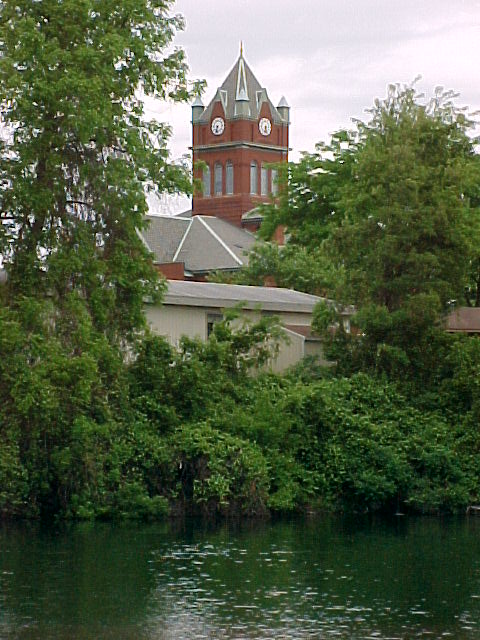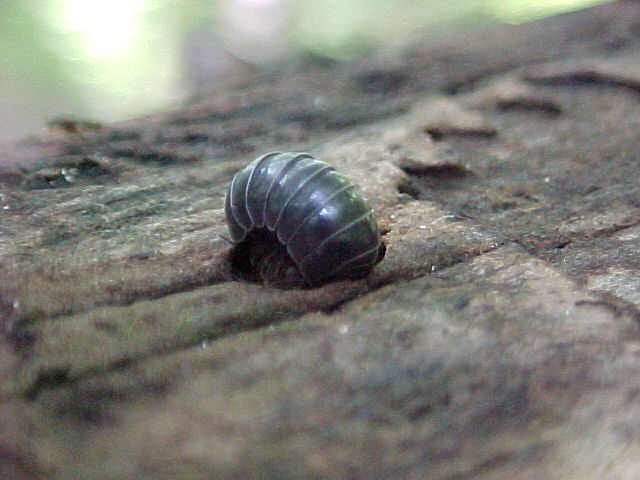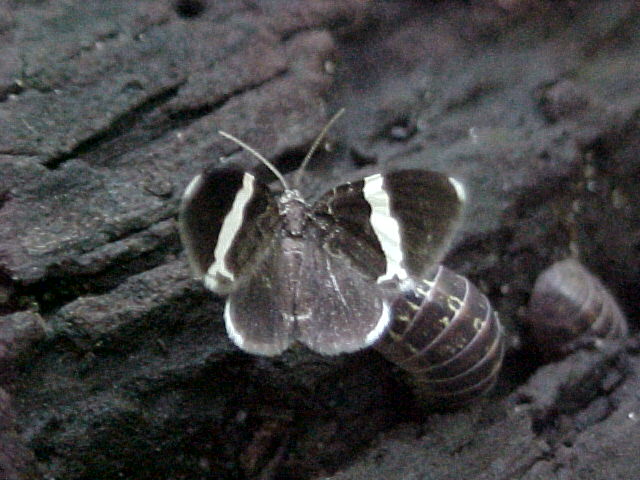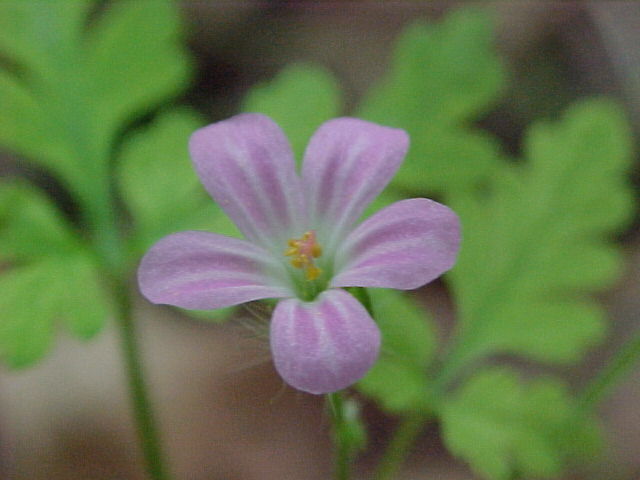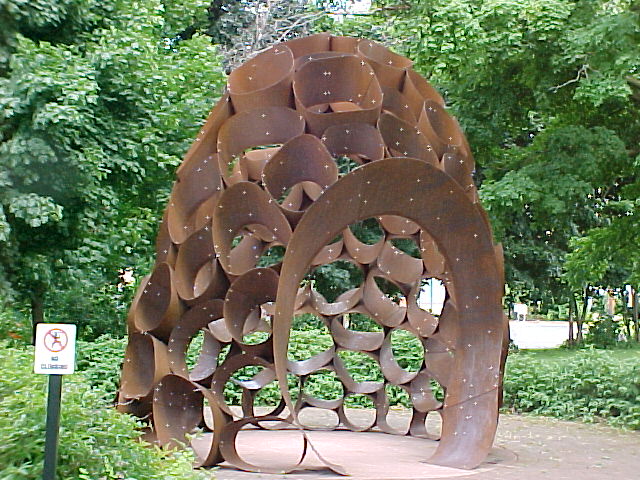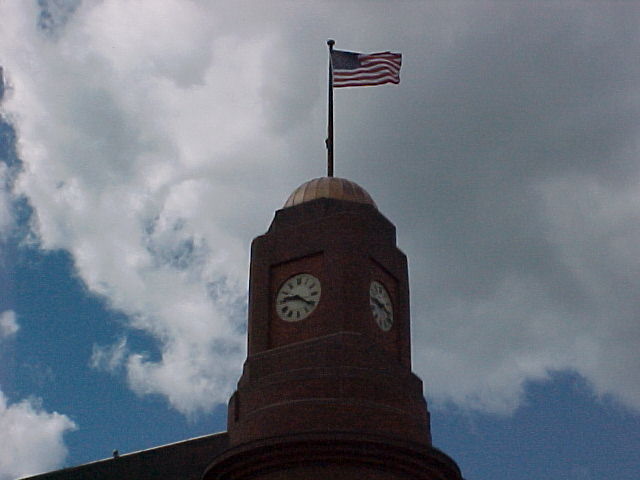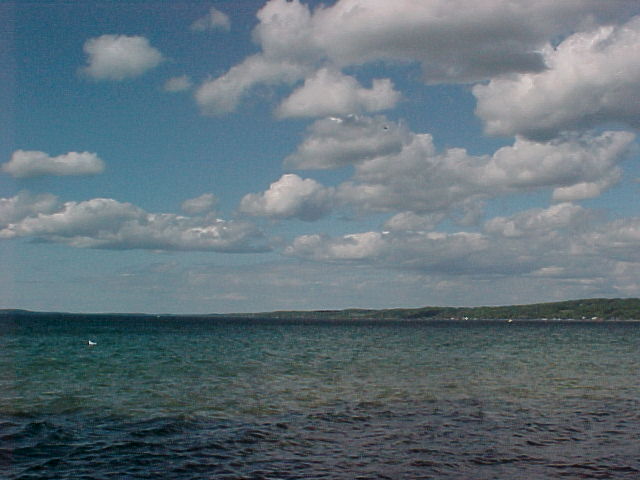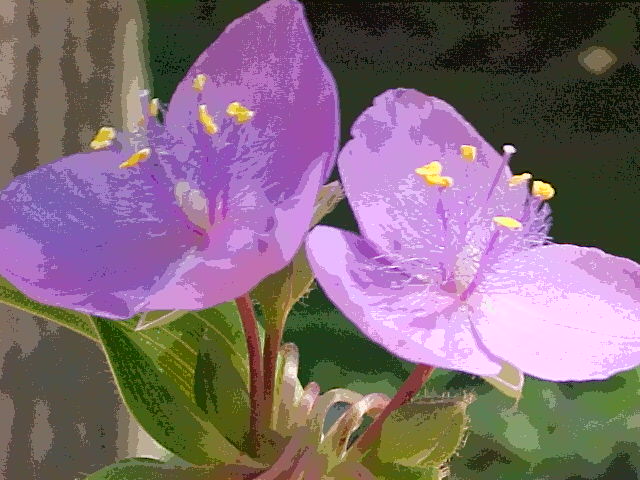 Beautiful summer weather! A few pictures came out really good.
---
June 21, 2022 - Keweenaw Copper: A Michigan Story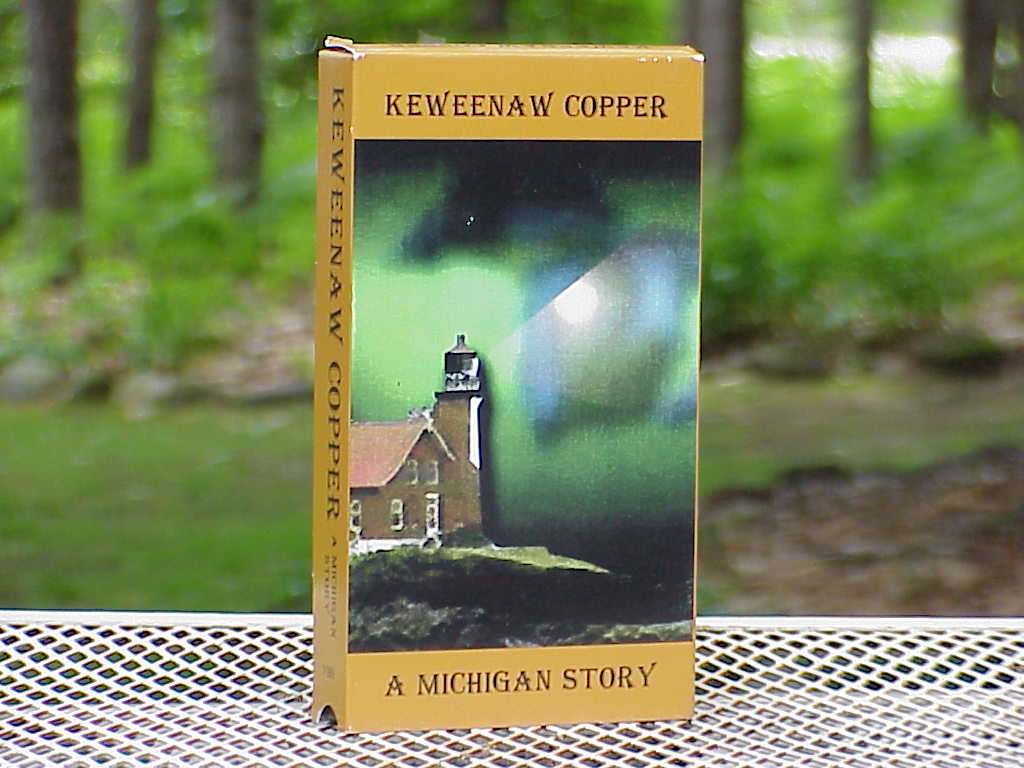 I found this VHS for $0.50 at a thrift store. I want to start collecting some interesting VHS tapes, I don't have many. This one was released in 2000 and is about the 1843 copper boom on the Keweenaw peninsula, the northern tip of Michigan's upper peninsula. It goes over the history of mining that goes back to prehistoric times. Some of the acting was a bit much but it grew on me overall. It's under 30 minutes and is a well made and good quality VHS.
VHS rip I uploaded to archive.org.
---
June 13, 2022 - Car Sold: 2004 Hyundai Santa Fe GLS 4WD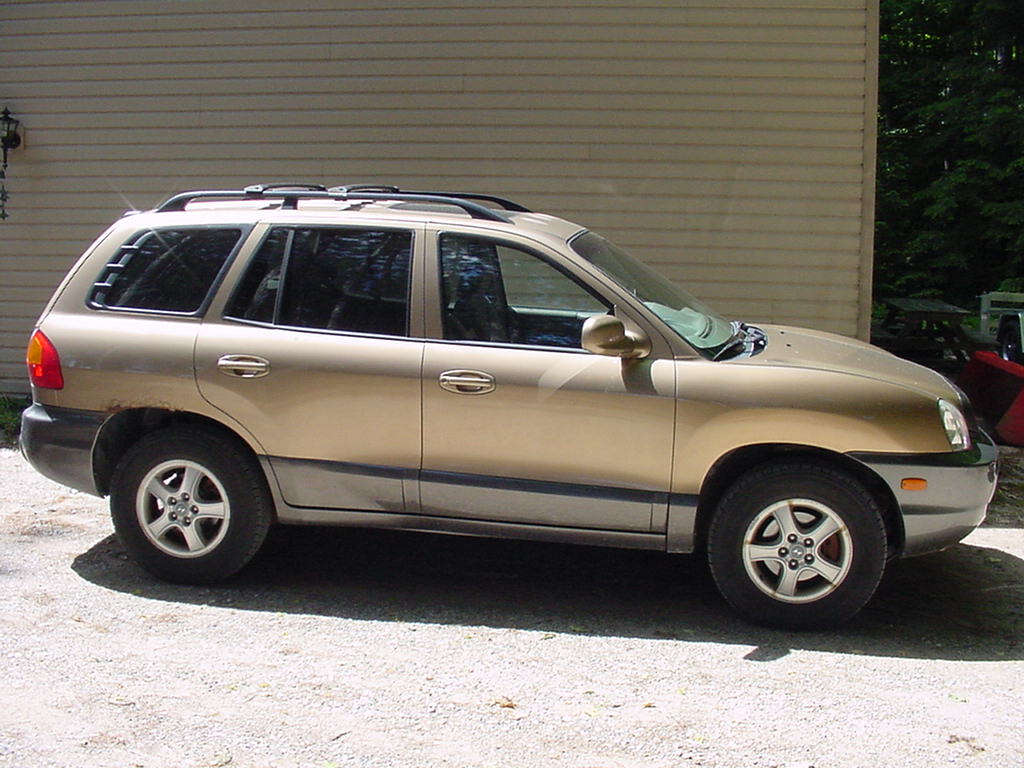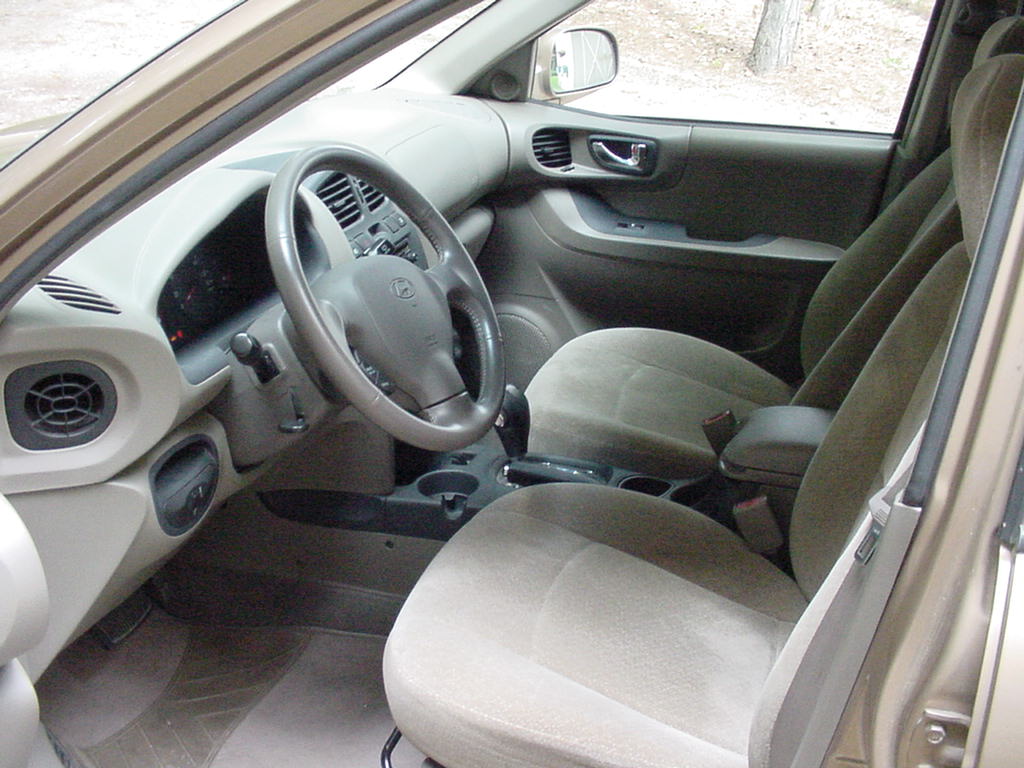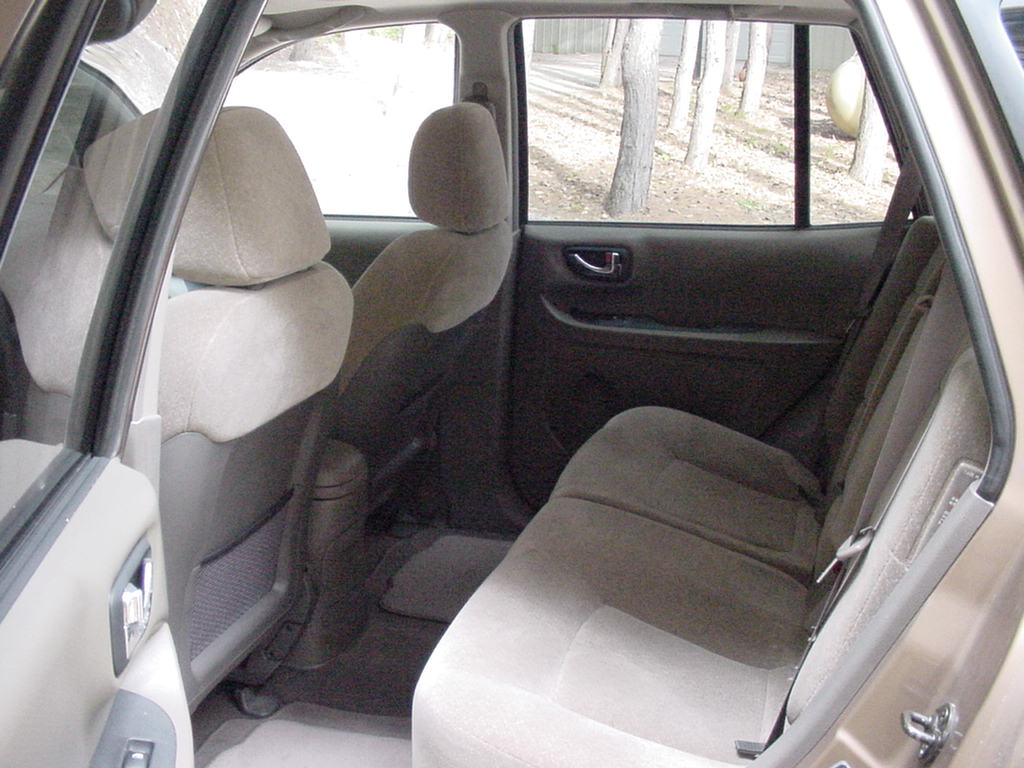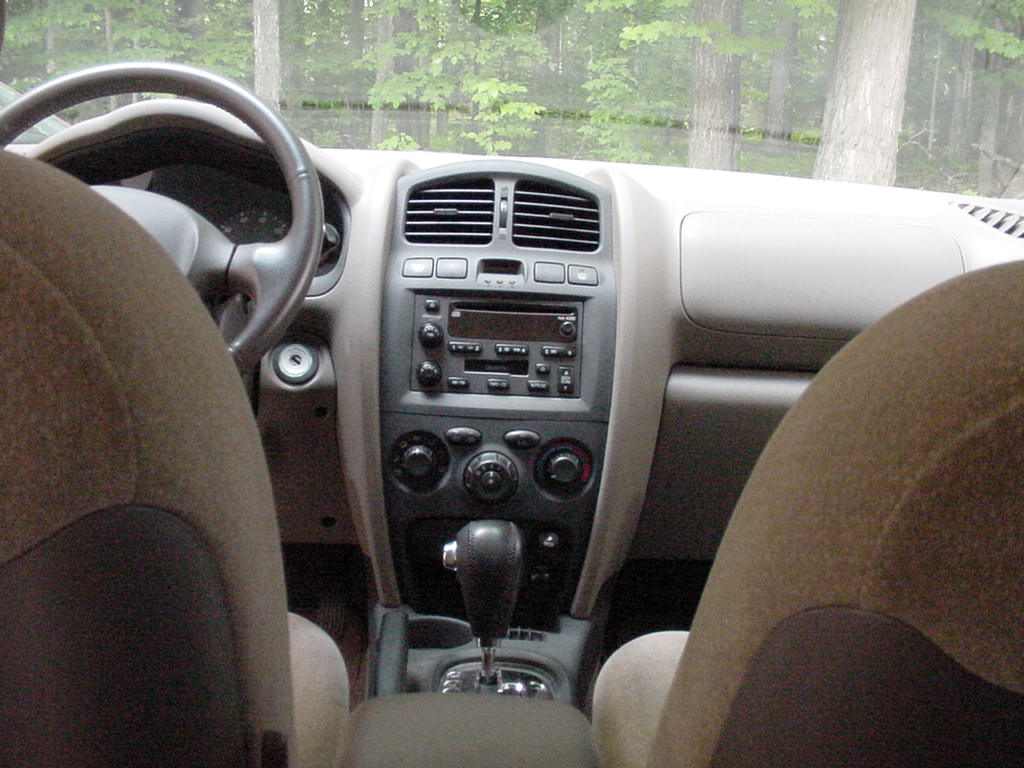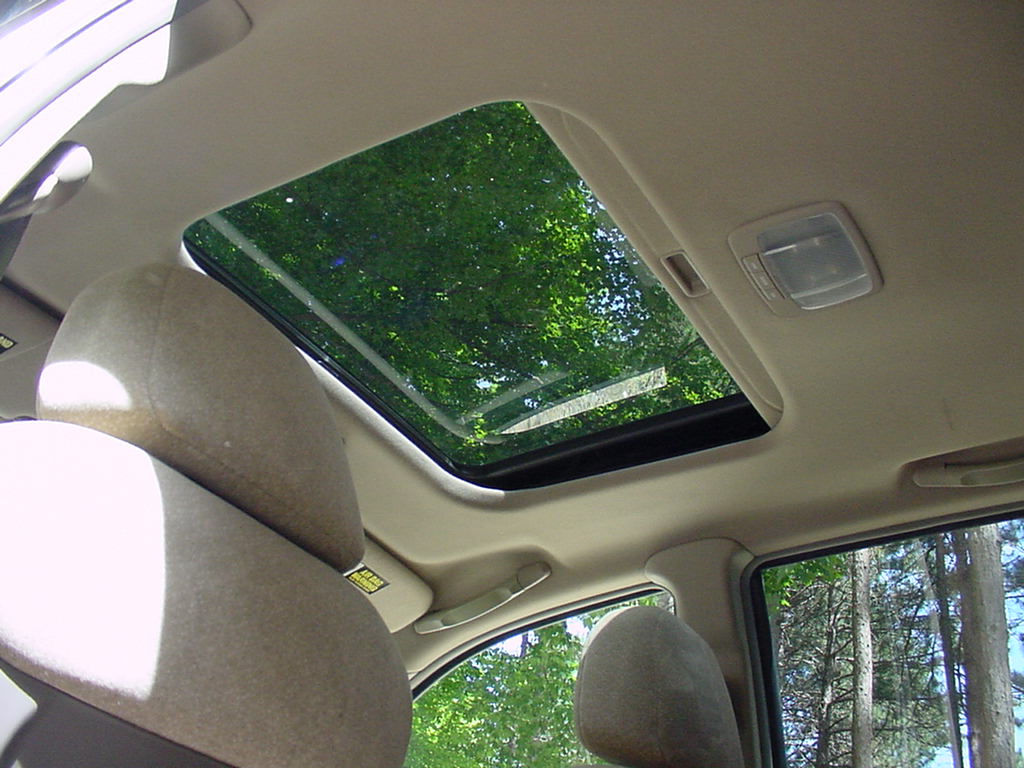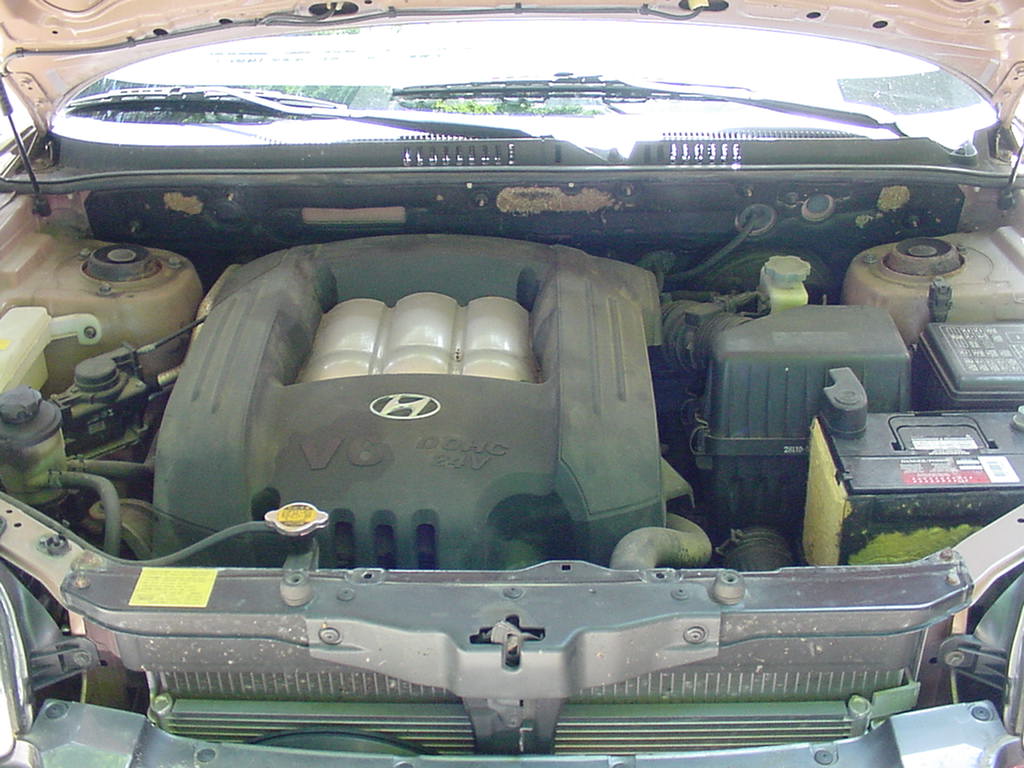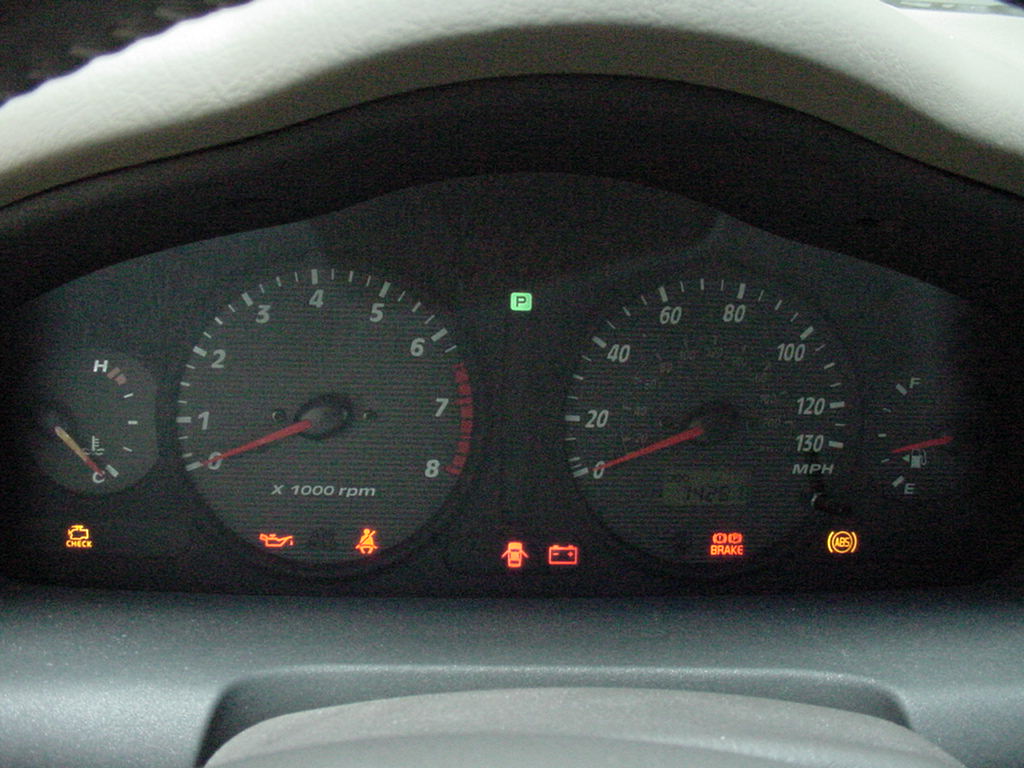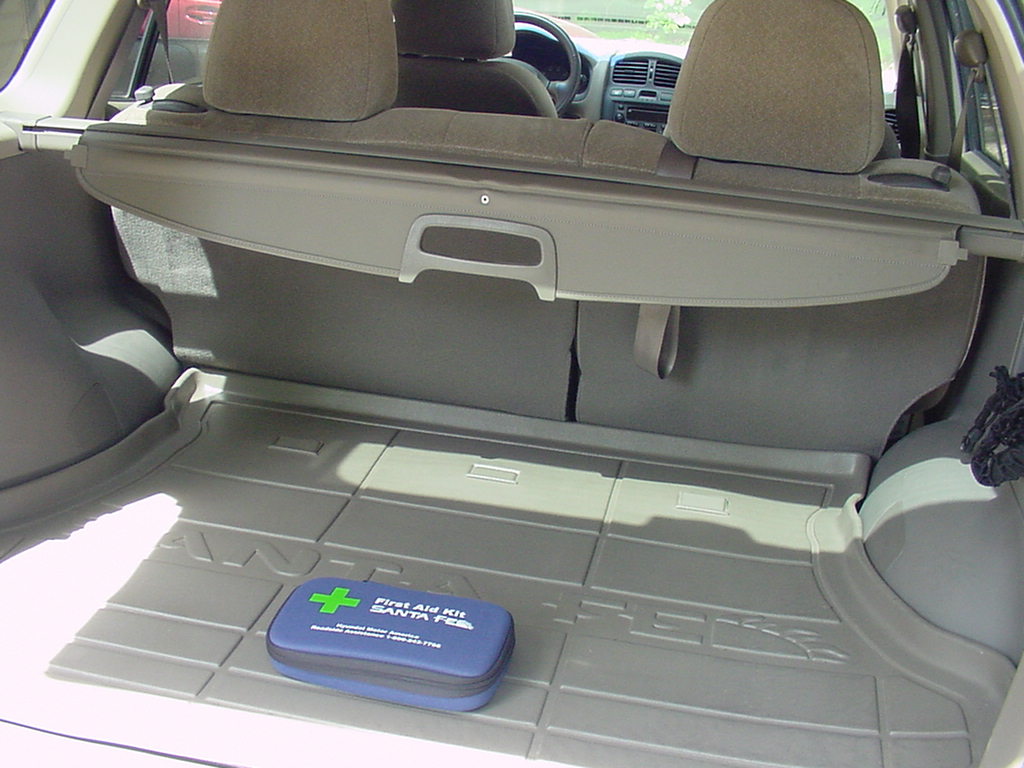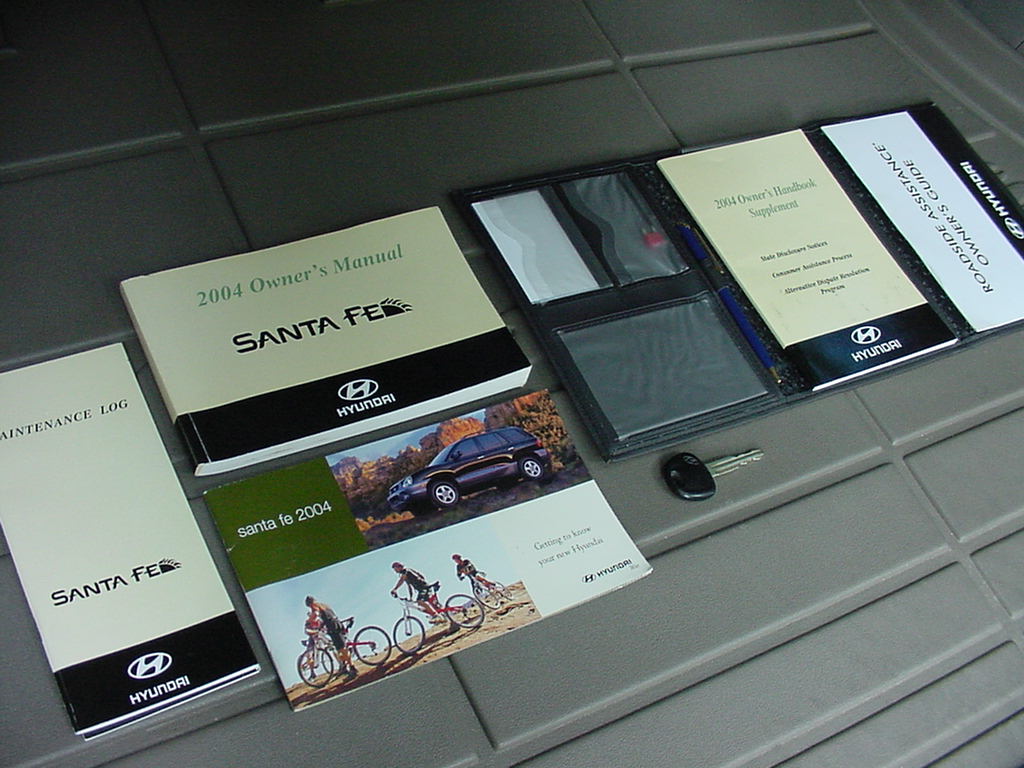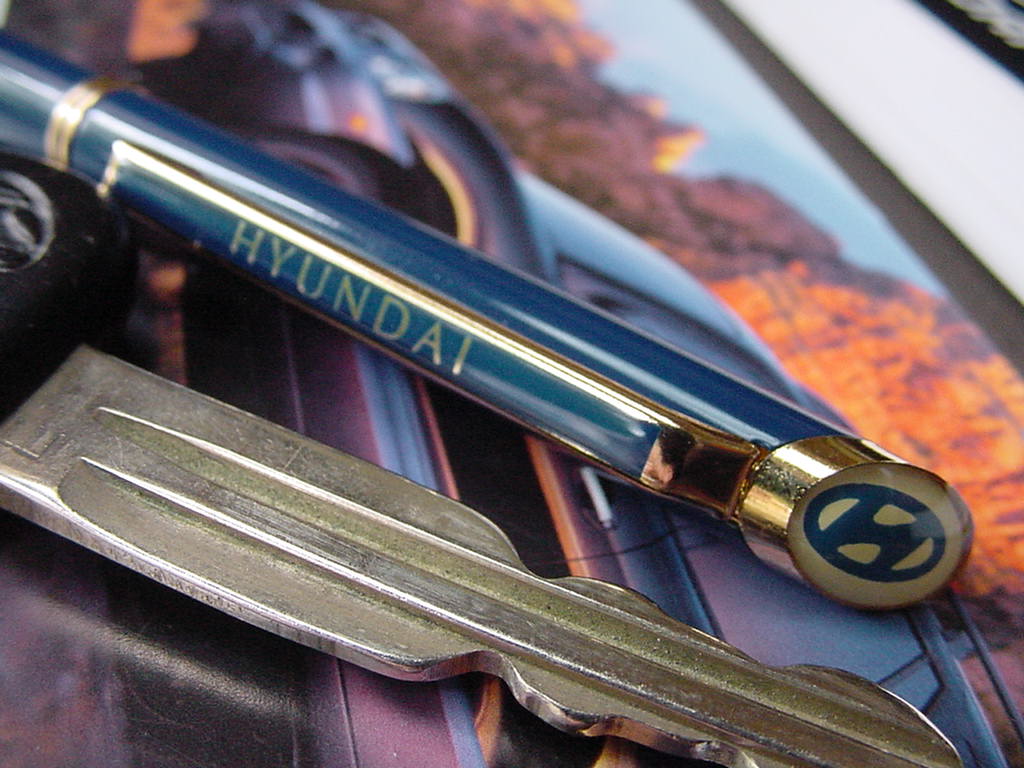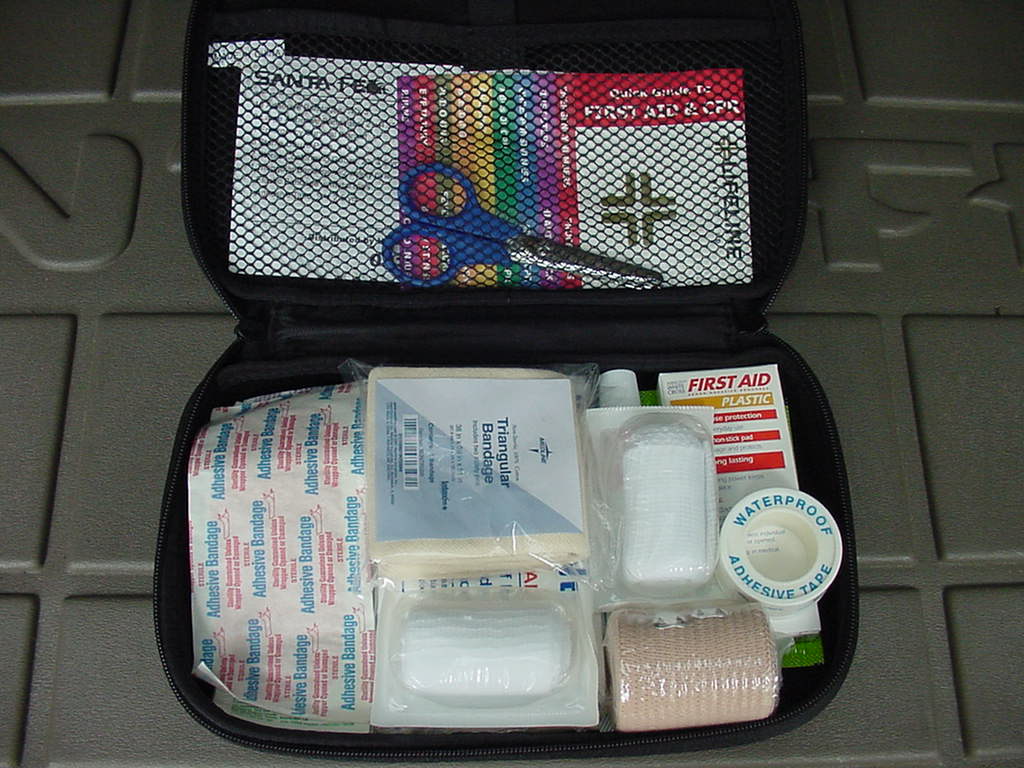 Specs:
Original MSRP: $22499
Color: Sandstone
Engine: V6 2.7L
Full-time four wheel drive, Automatic transmission, Power moonroof, 218W Monsoon AM/FM CD/CASS stereo system
I bought it 9 years ago for $5000 and sold it for $2900. It had 74281 miles. I'm really going to miss it but the next person is going to fix it up a bit and hopefully get many more years out of it. The antilock brakes broke a while ago and I left that disabled since it's not too important. The parking break also didn't work. The only big problem was a sensor that kept going out. It still has the original first aid kit which is really cute.
My new car has fancy USB drive support for the stereo so I can move away from CD-Rs. Don't think CD's are over though, I still buy them regularly. Too bad I've never tried the cassette player, cars are not a good place to store tapes.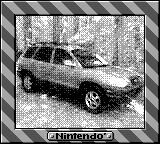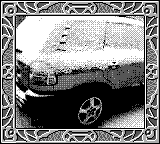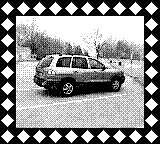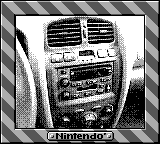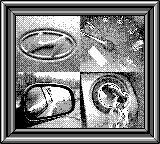 ---
June 8, 2022 - Capacitor Failure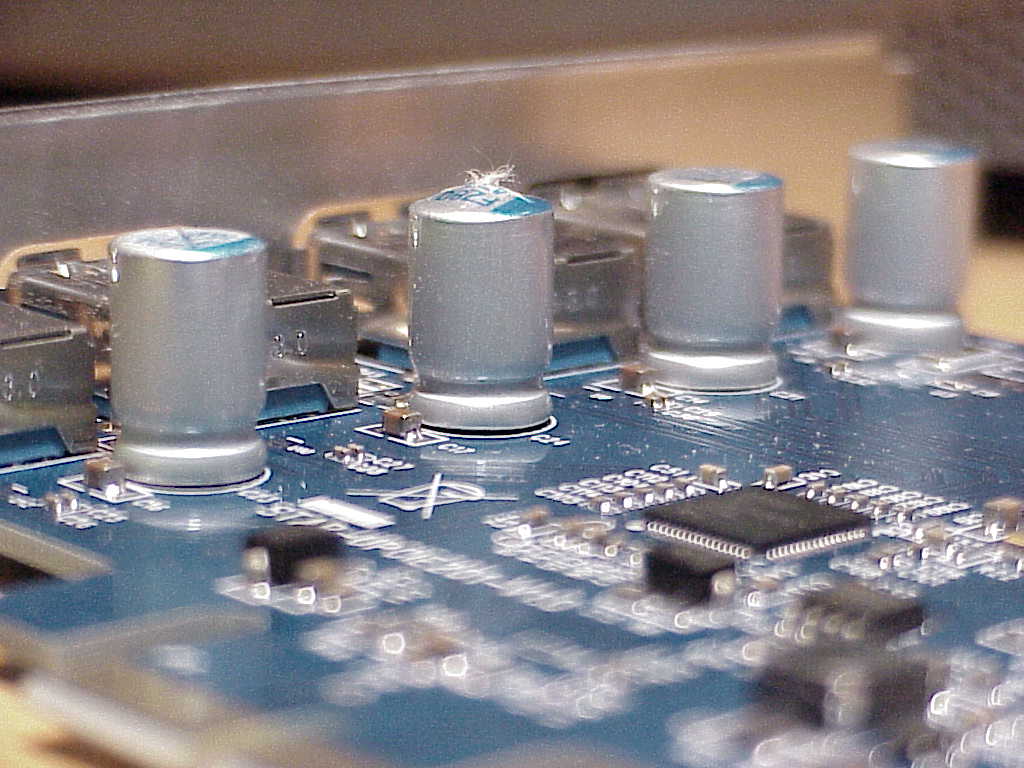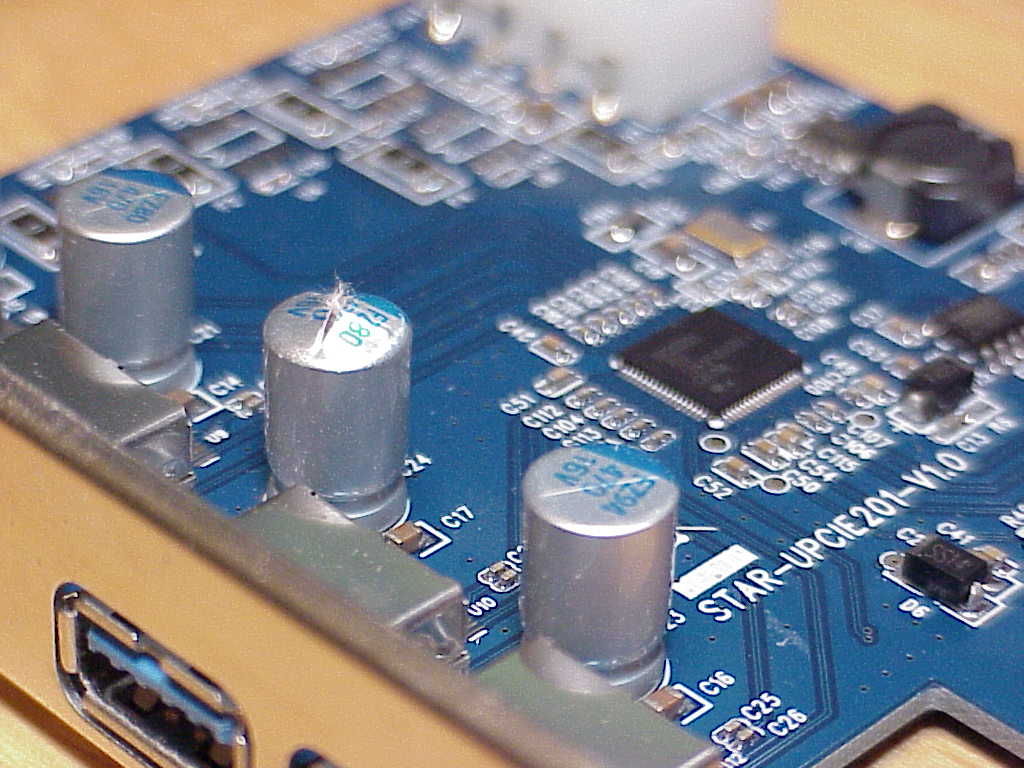 Over ten years ago I bought the cheapest 4-port USB 3.0 PCI-E card I could find. My motherboard only had USB 2 ports and I wanted to enjoy the futuristic USB 3.0 speeds. A year or two ago the CPU heat sink fell out of that motherboard while it was running and the CPU was not very happy. After that happened I just quickly switched everything over to a backup motherboard and surprisingly everything more or less kinda worked. I still haven't reinstalled the OS like I should have and it's my main computer.
A week ago I was using the computer watching a video when I heard a very loud pop. I looked around and didn't see or smell anything but I had a feeling it could be from the computer. The only issue I could see is a blown capacitor on the USB 3.0 PCI-E card. I replaced the capacitor with another cheap one and maybe I'll get another ten years out of it. It needs to be on fire to stop me from using it. If it still works there is no need to replace it, I don't support the waste of constantly buying new things for no reason. The worst example are cell phones.
---
June 3, 2022 - Lumiscope Digitronic Sphygmomanometer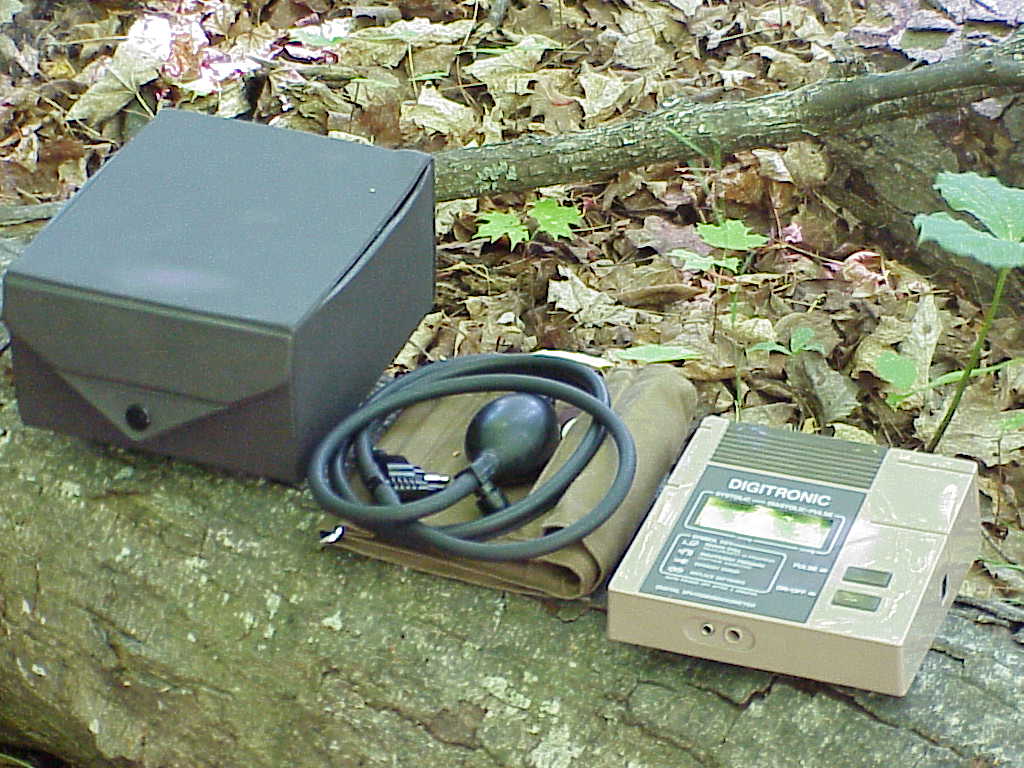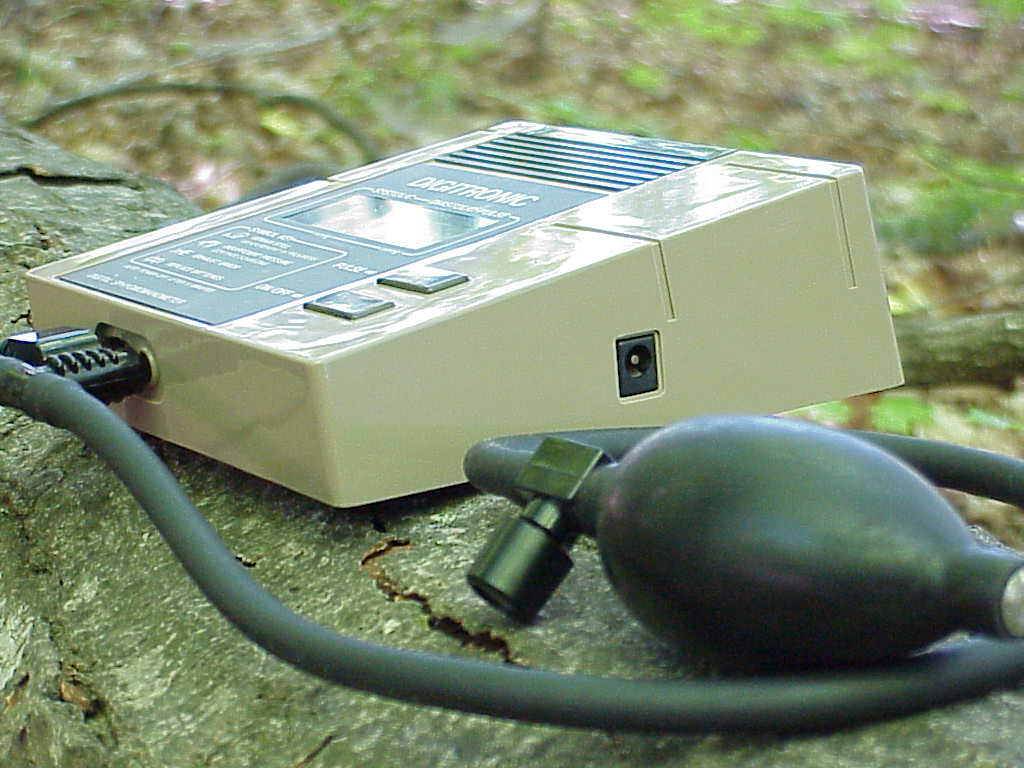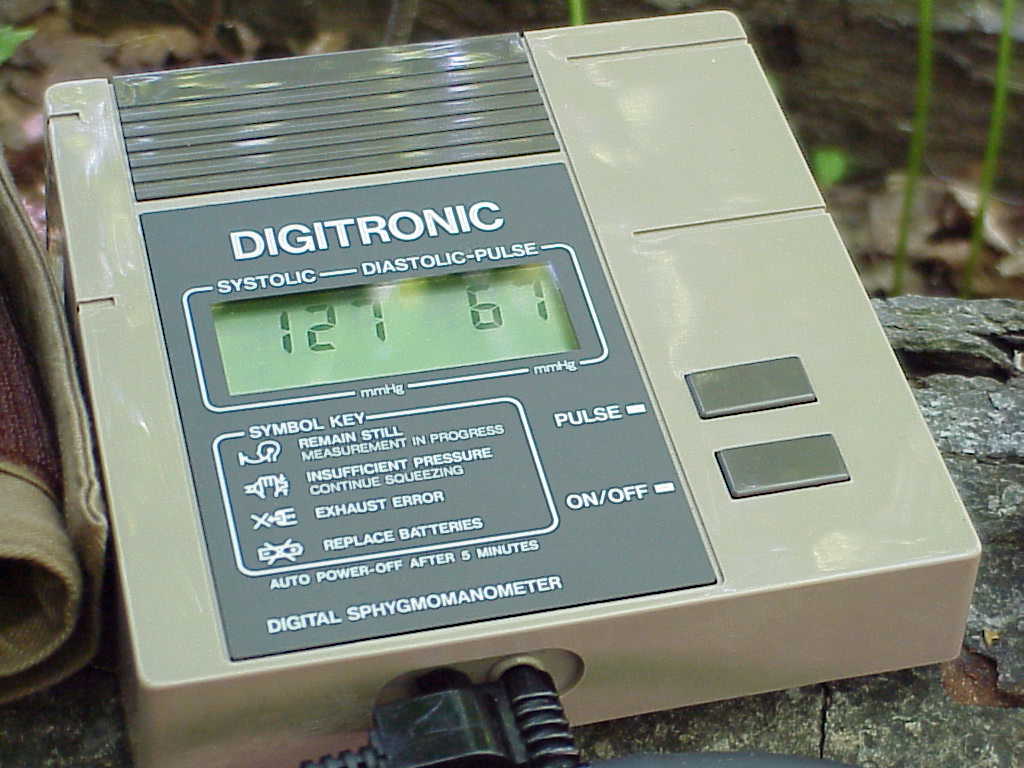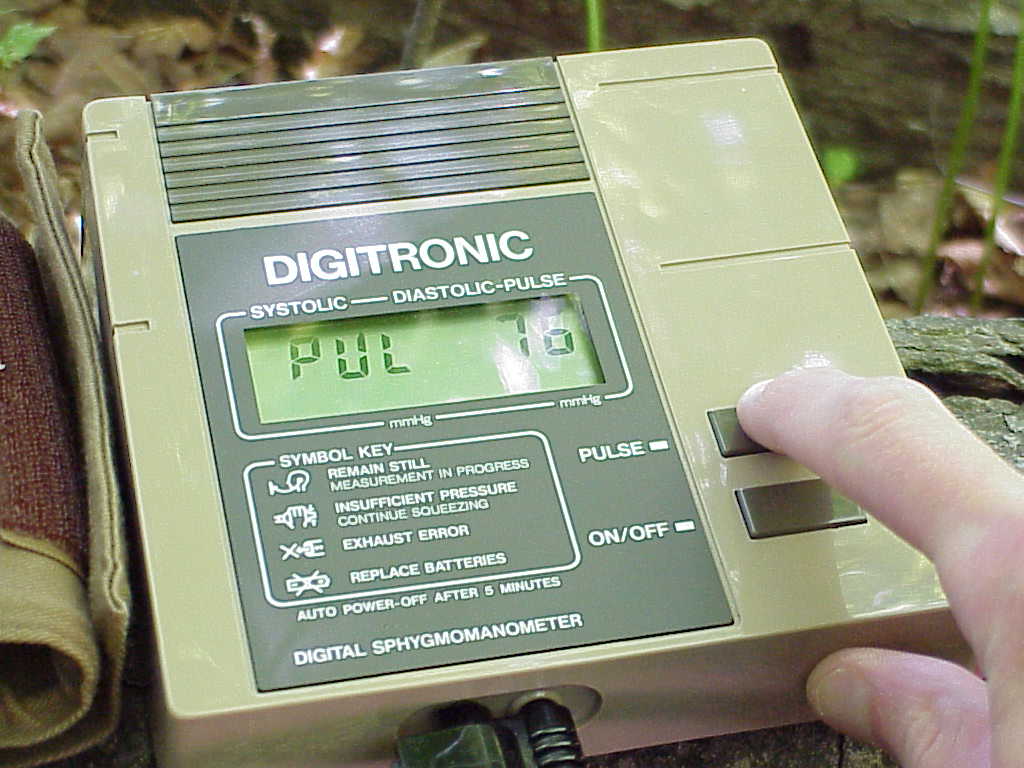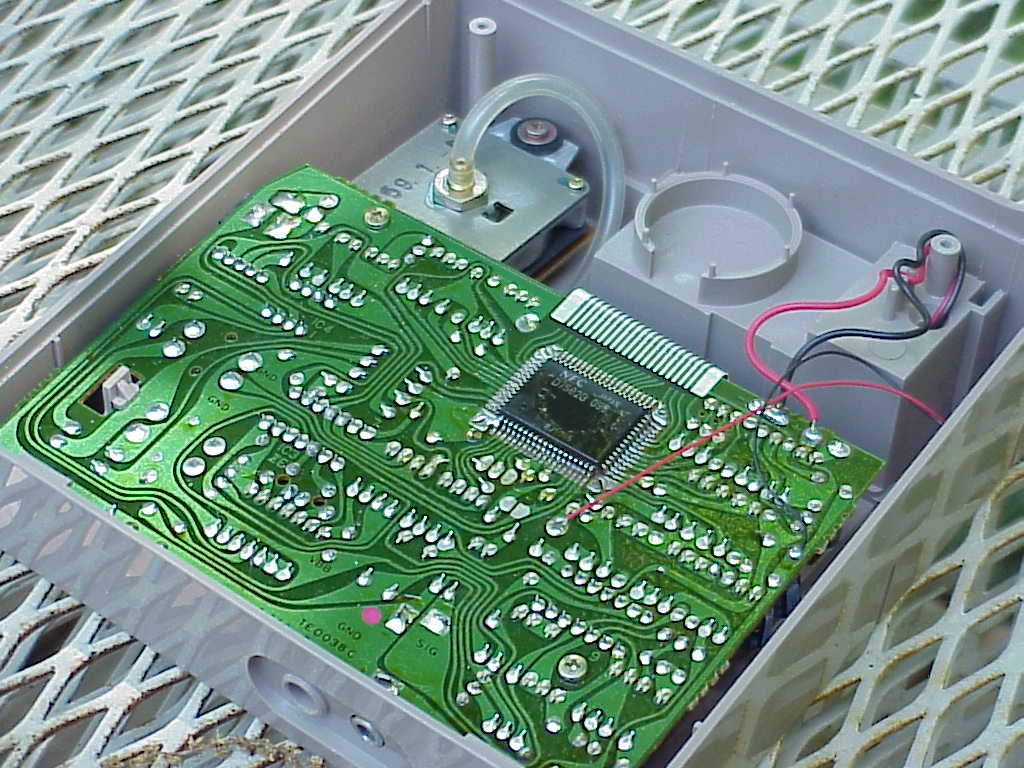 The Lumiscope Digitronic Sphygmomanometer model 100-048 was released in 1983. It measures blood pressure and pulse. It's super easy to use: just put the cuff on, turn on, pump, then wait a few seconds. Icons will pop up if there are issues. Sometimes I get bored on eBay and end up buying things like this. The color scheme and LCD screen attracted me to it; I love big and bold non-backlit LCD screens. It's in like new condition and seems to work perfectly.
| | SYSTOLIC | DIASTOLIC | PULSE |
| --- | --- | --- | --- |
| 5/25 | 118 | 78 | 79 |
| 5/26 | 123 | 80 | 65 |
| 5/26 | 127 | 69 | 77 |
| 5/27 | 117 | 76 | 64 |
| 5/27 | 125 | 76 | 70 |
| 5/28 | 121 | 64 | 69 |
| 5/28 | 130 | 77 | 60 |
| 5/29 | 115 | 69 | 60 |
| 5/29 | 119 | 70 | 75 |
| 5/30 | 110 | 71 | 64 |
| 5/30 | 116 | 64 | 70 |
| 5/31 | 114 | 64 | 57 |
| 5/31 | 115 | 57 | 66 |
| 6/1 | 109 | 71 | 55 |
| 6/1 | 117 | 64 | 59 |
| 6/2 | 116 | 74 | 64 |
| 6/2 | 121 | 67 | 76 |
| 6/3 | 127 | 67 | 76 |
| AVERAGE | 119 | 70 | 67 |
Systolic Pressure: Maximum pressure during one heartbeat. Normal: 120 mmHg. Diastolic Pressure: Minimum pressure between two heartbeats. Normal: 80 mmHg. Normal heart rate is 60–100 bpm.
I recorded my results twice a day for a week and a half using a spreadsheet on my Psion Organiser. I'm surprised the results are not too bad.
---
May 18, 2022 - Sony Mavica MVC-FD90 Digital Camera
The Sony Mavica MVC-FD90 was released in 2000. It can do a max resolution of 1472x1104 and even has a port for a external flash! It has 8x optical zoom and manual focusing that automatically zooms in to make it easier to see the focus. It does a really beautiful job and I'm impressed; definitely rivals modern cameras.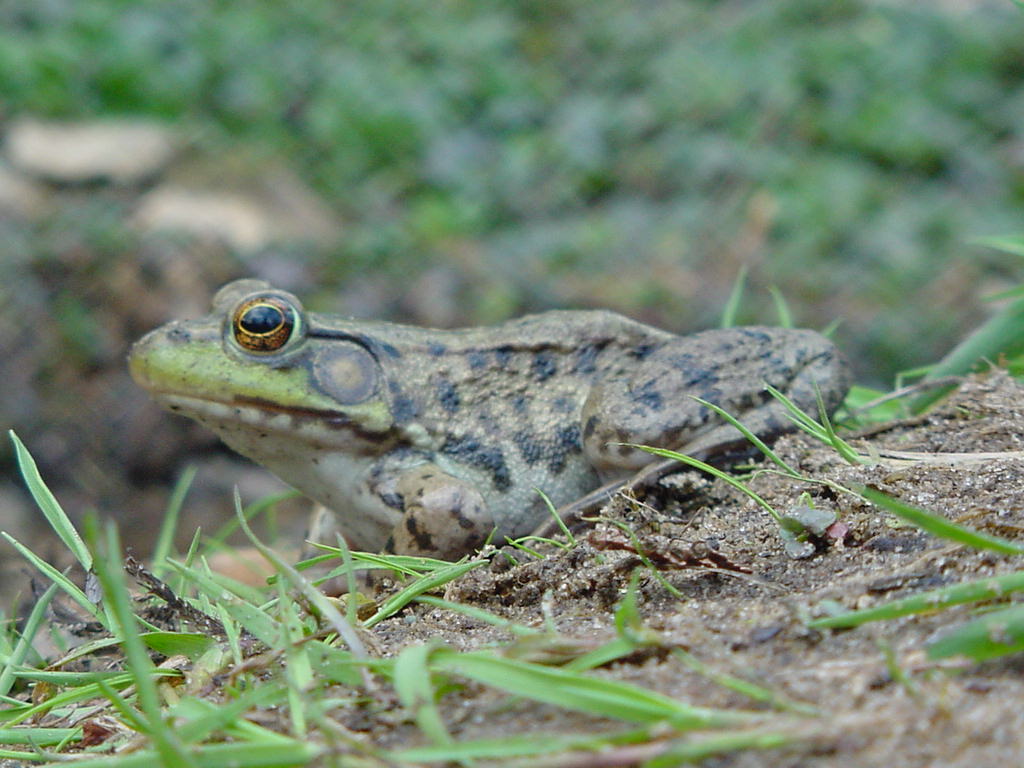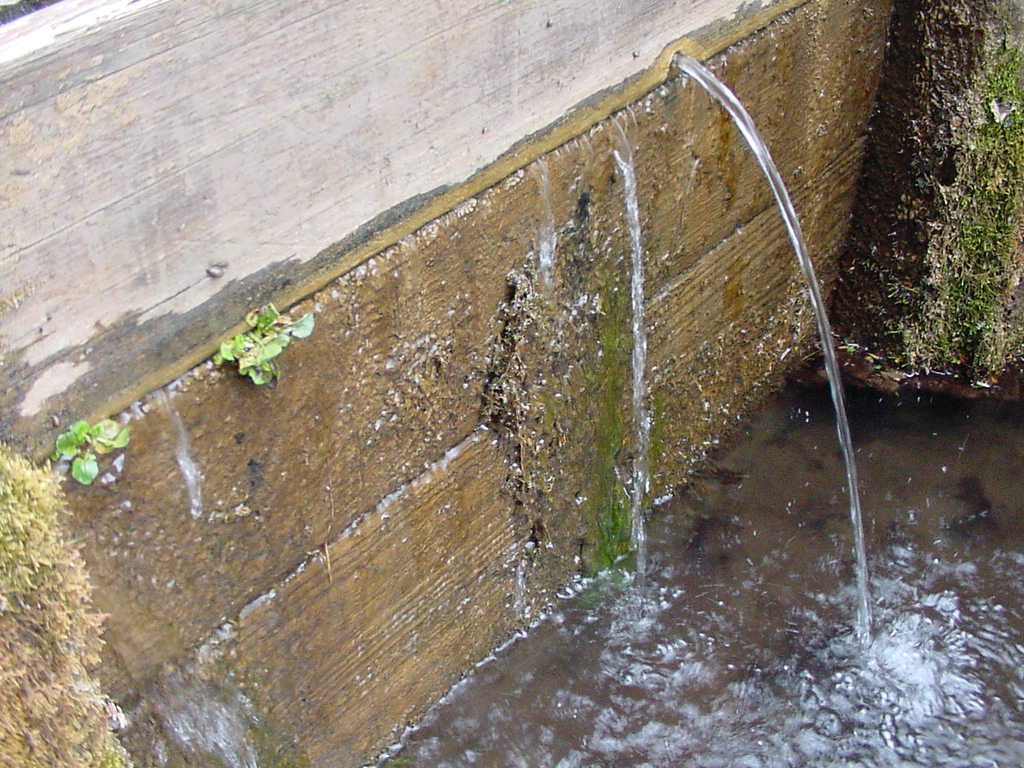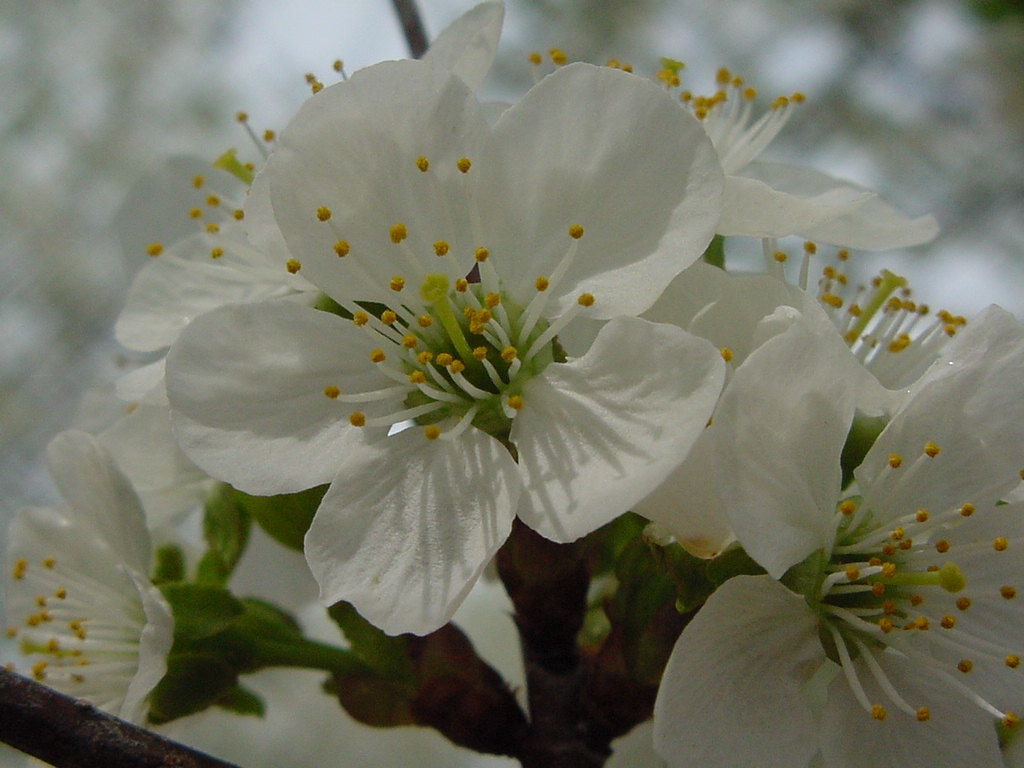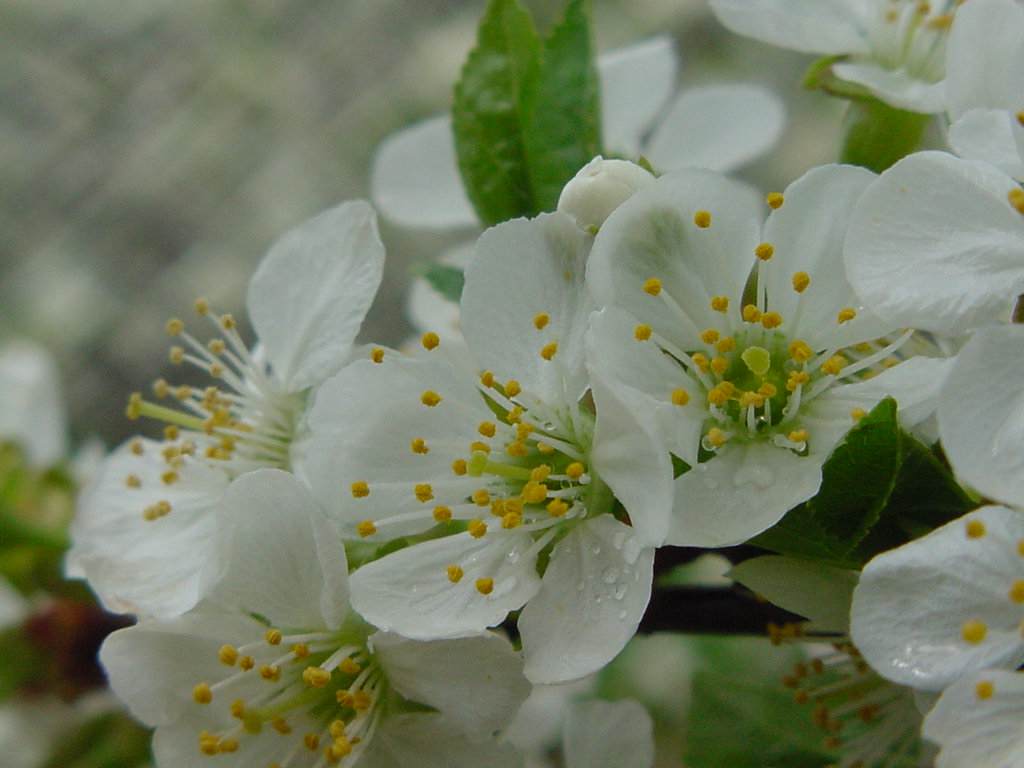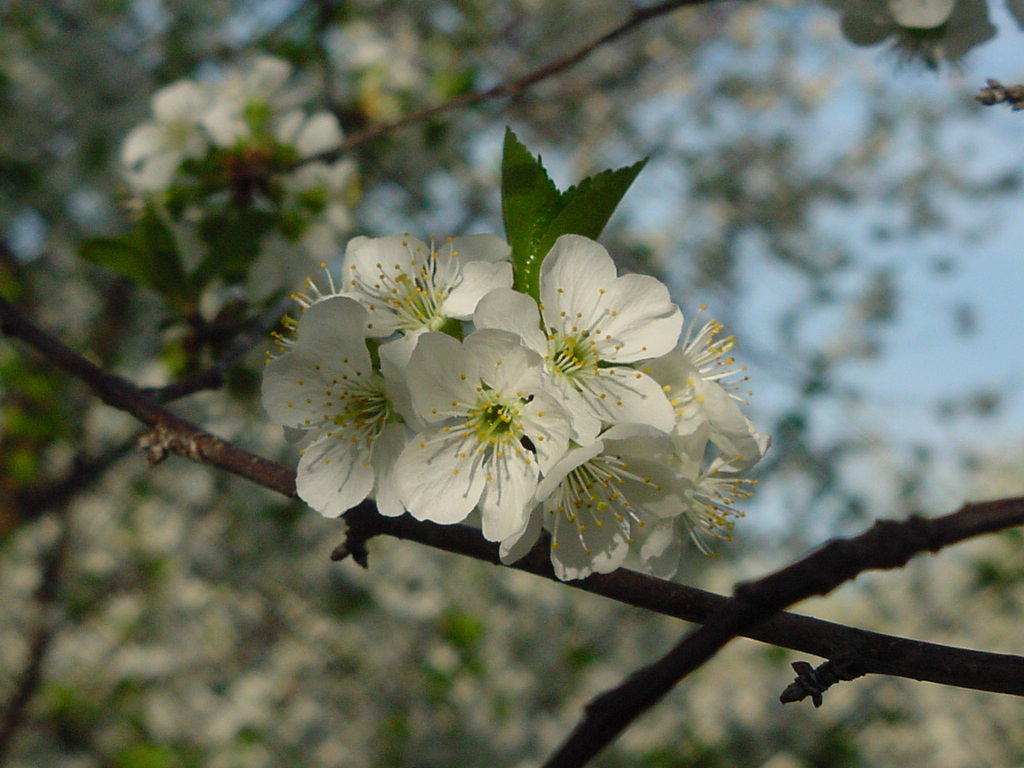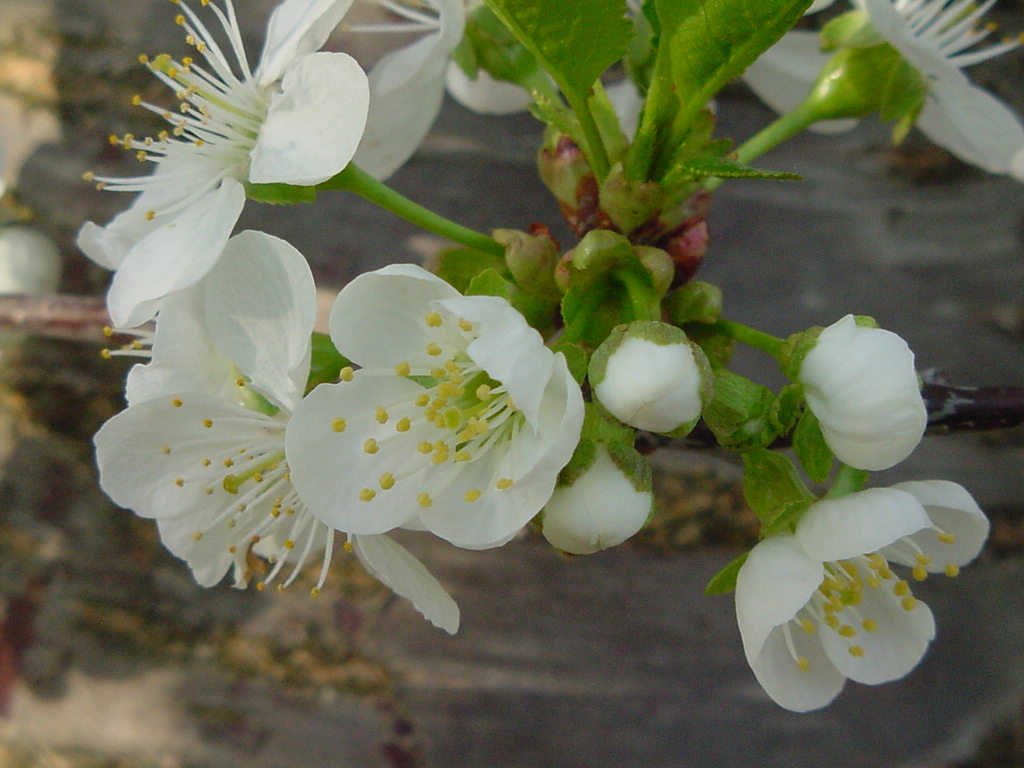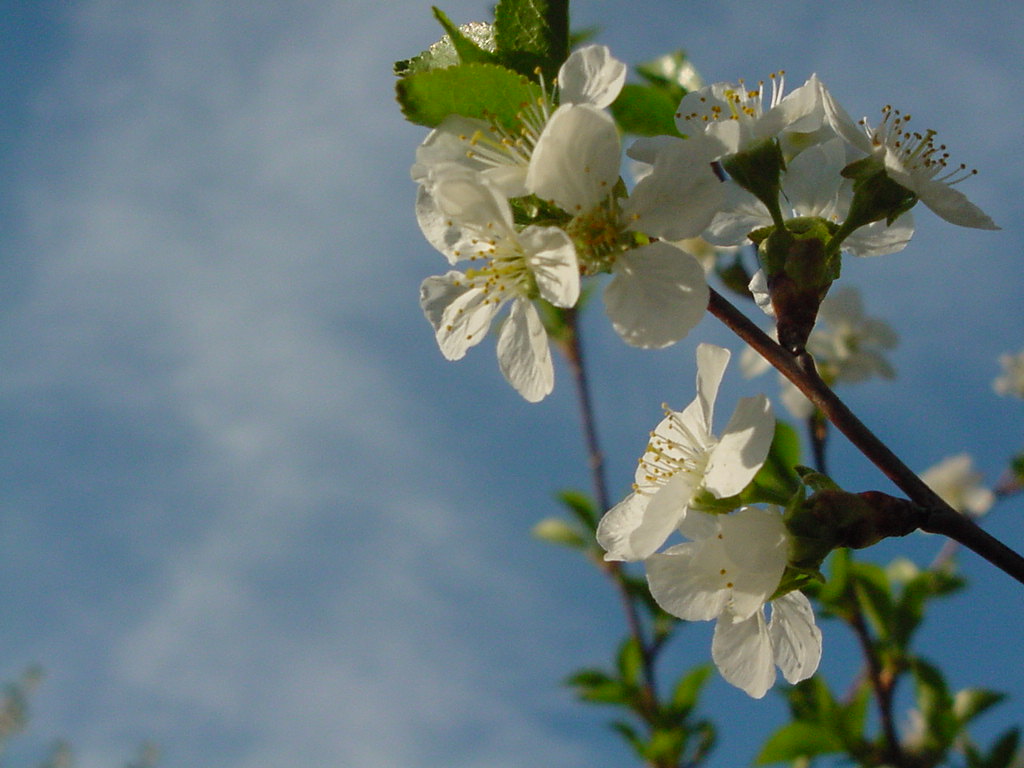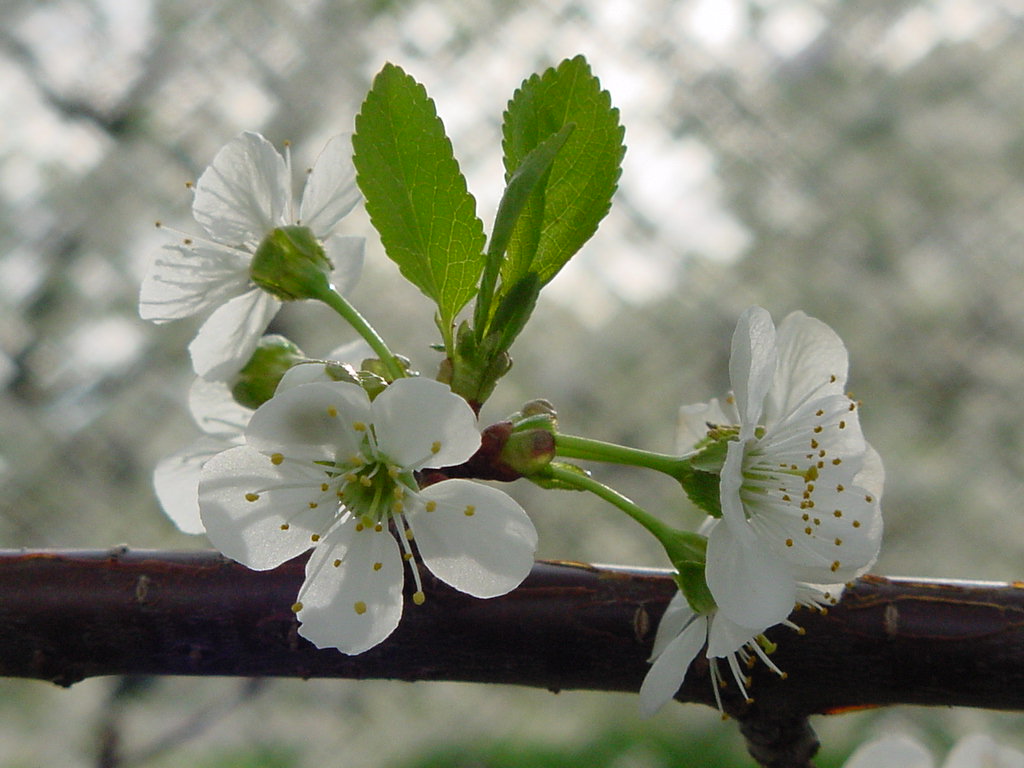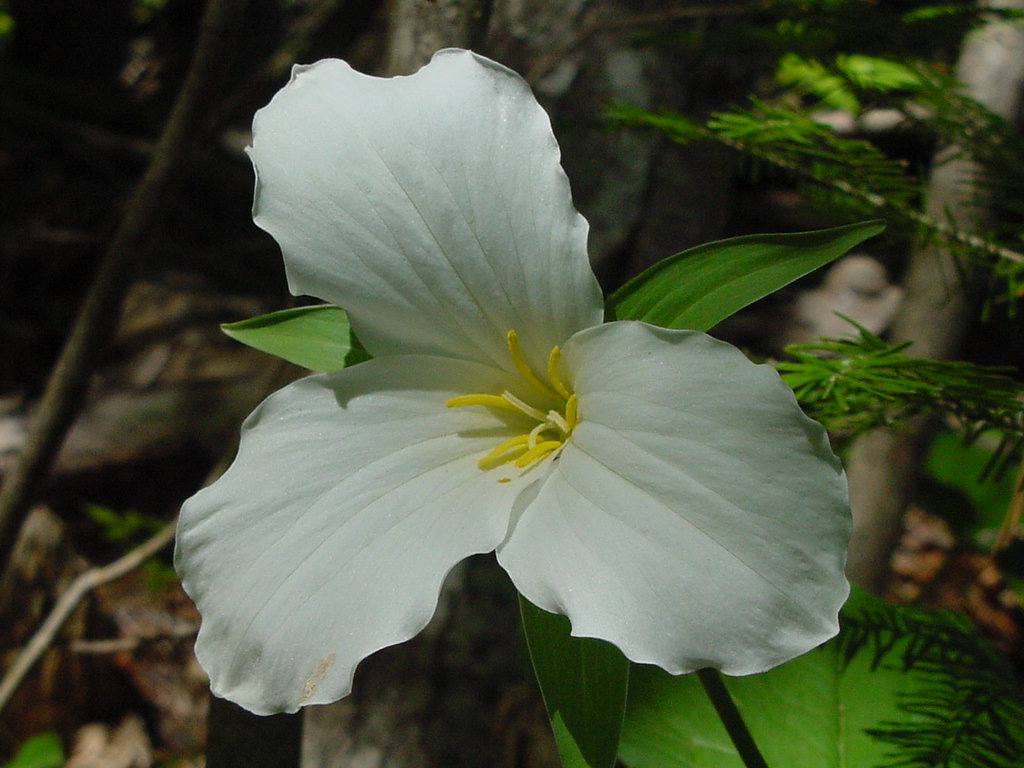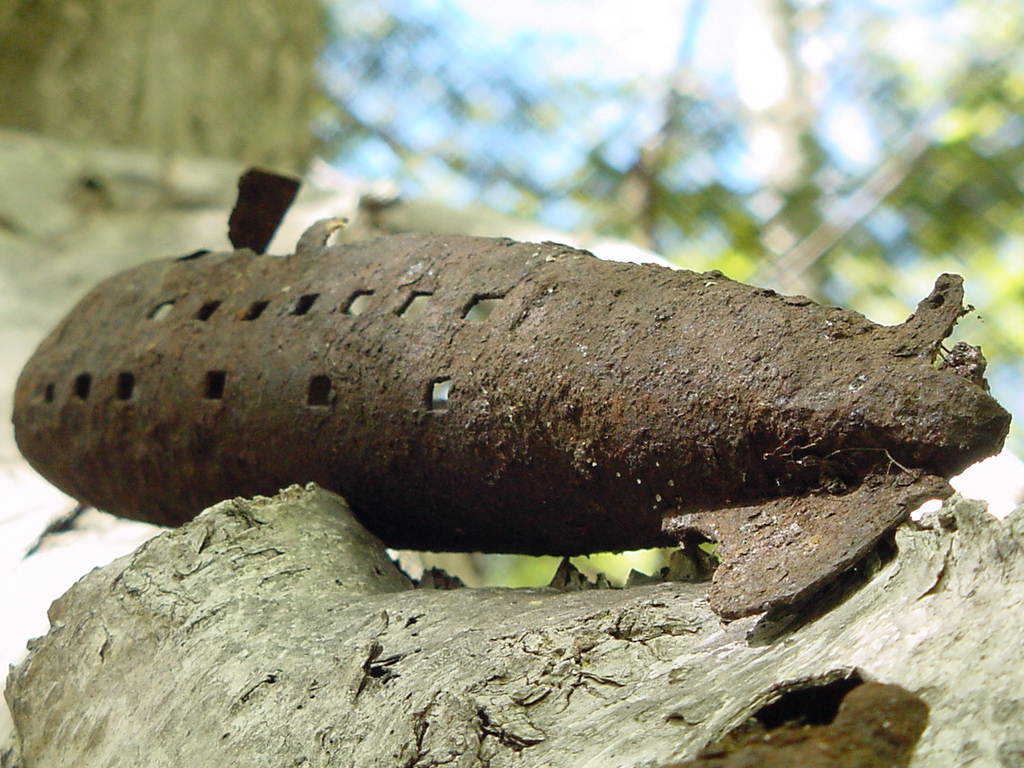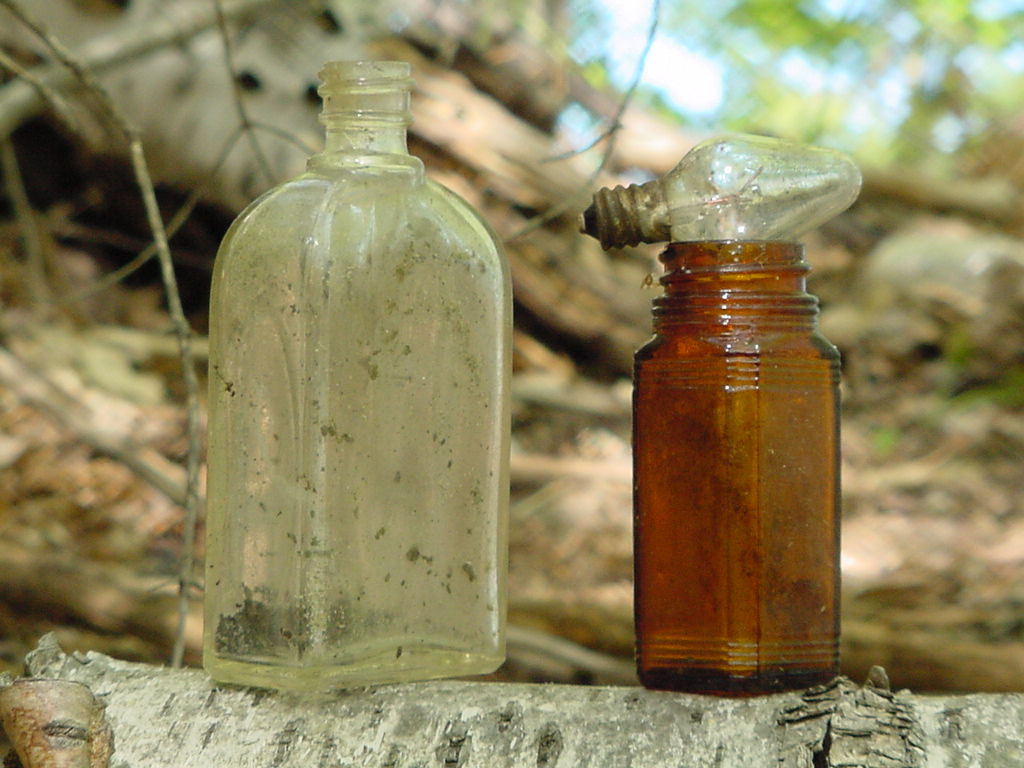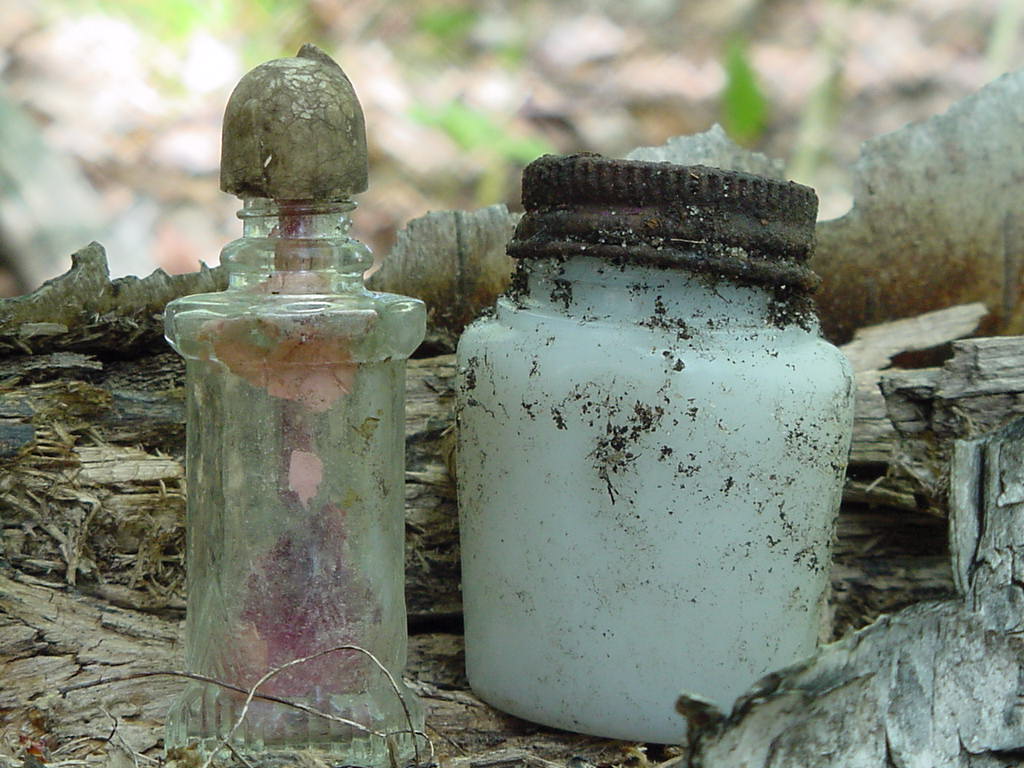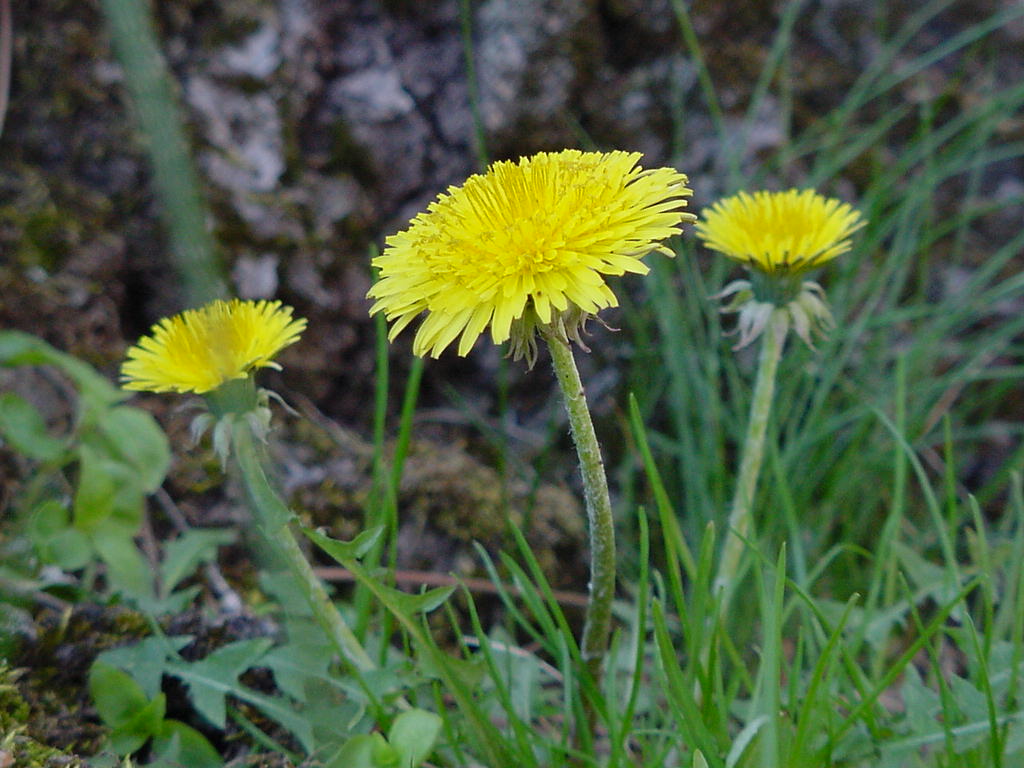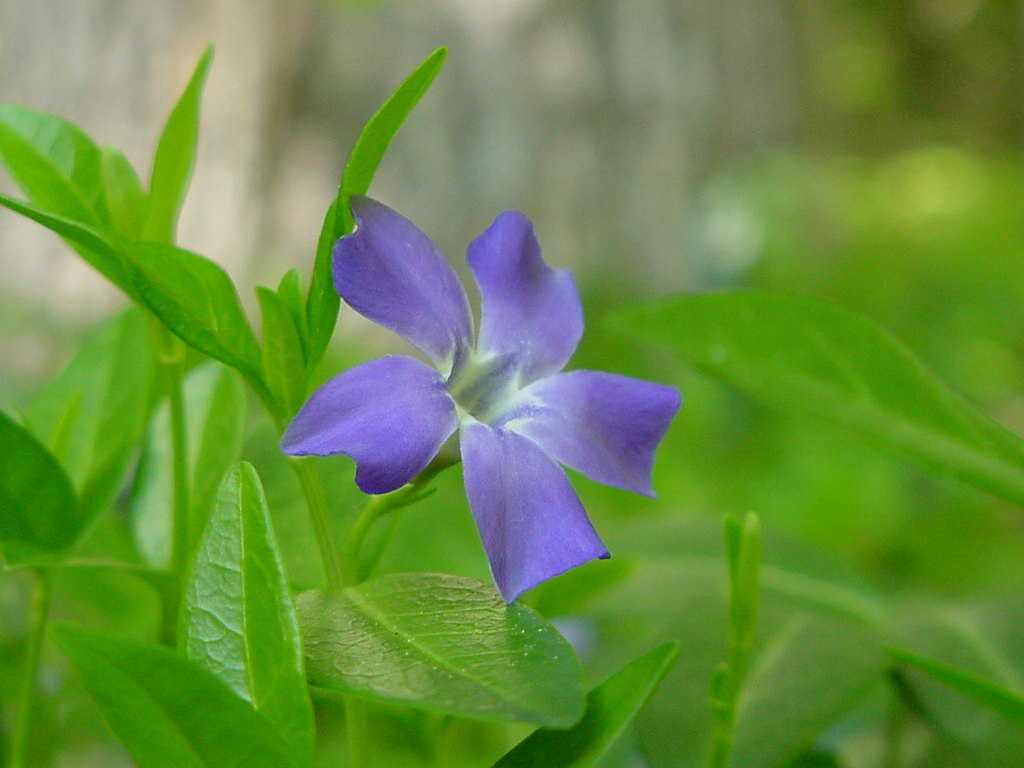 I also found cool stuff buried in the woods.
---
May 11, 2022 - Game Boy Camera Photos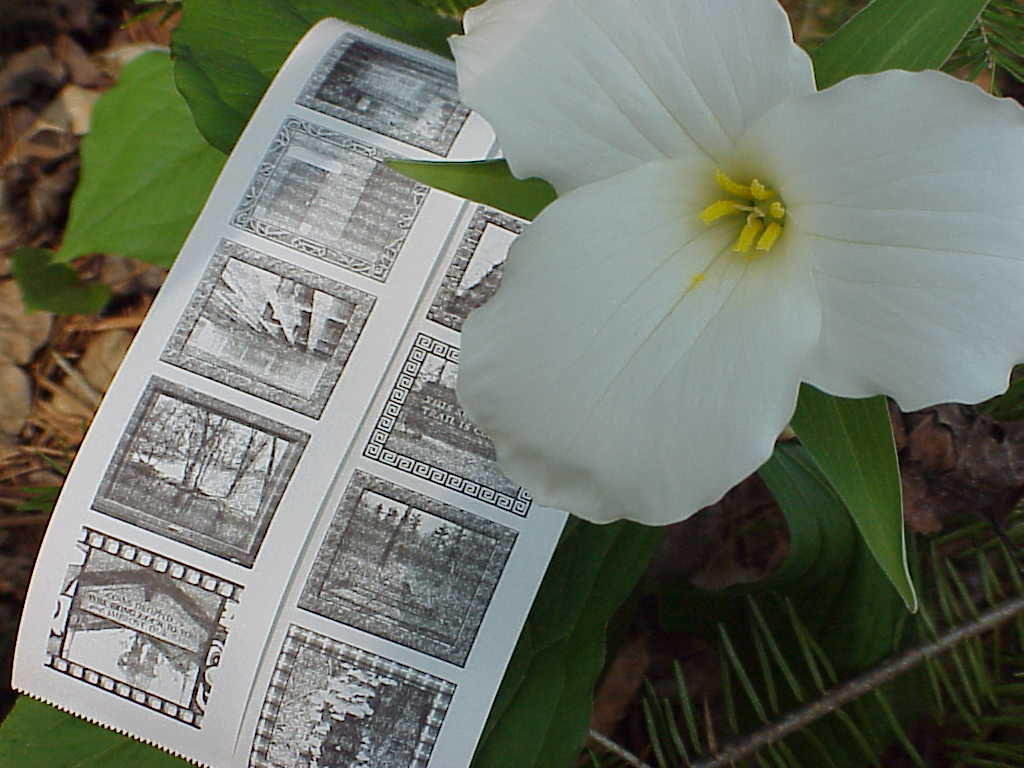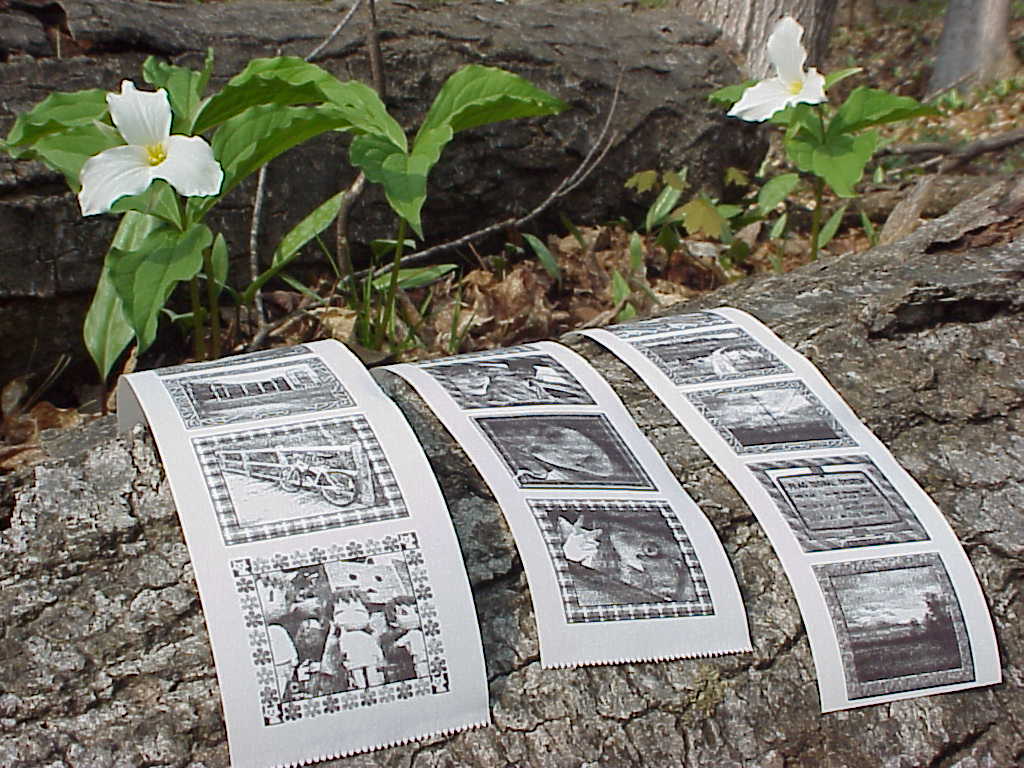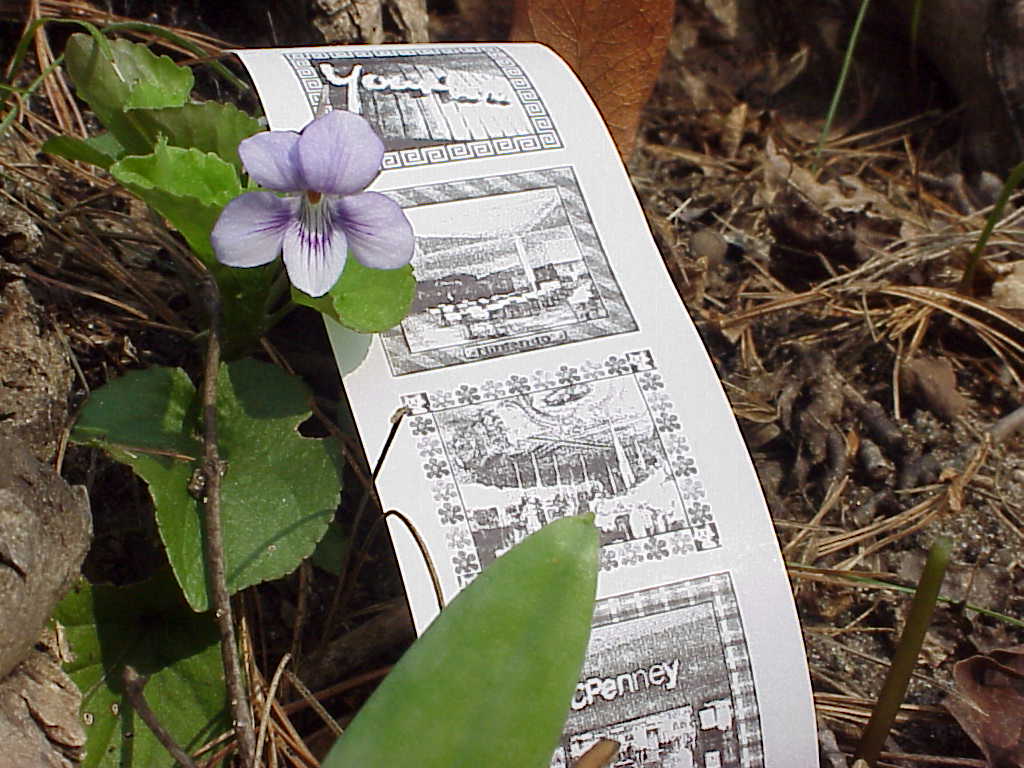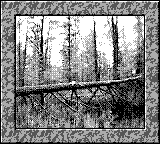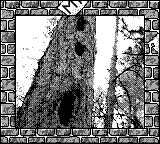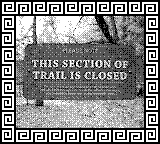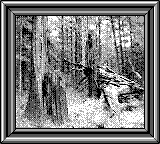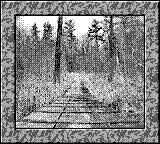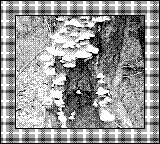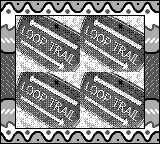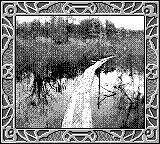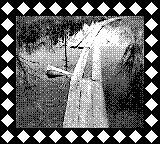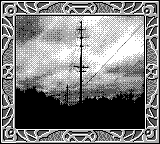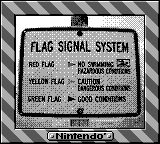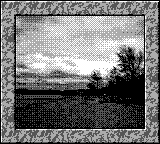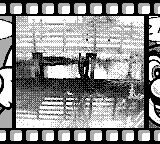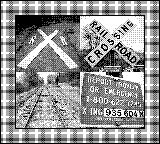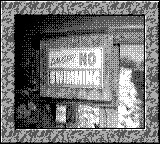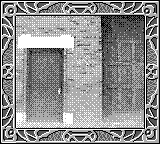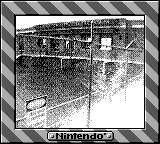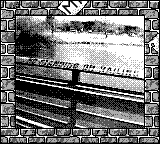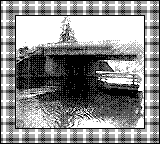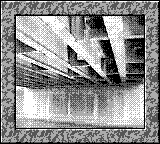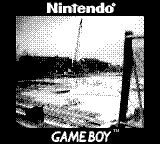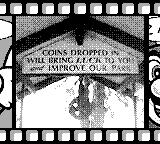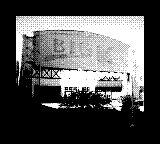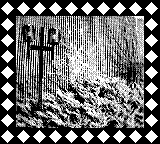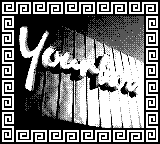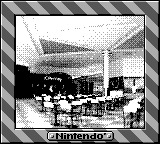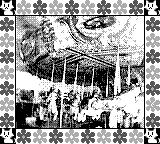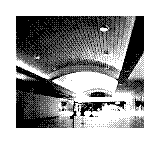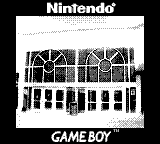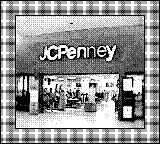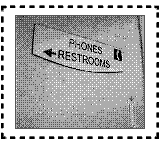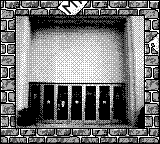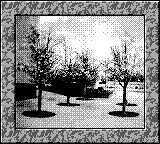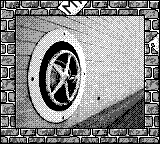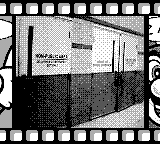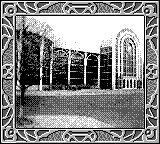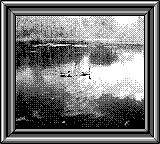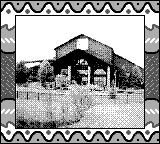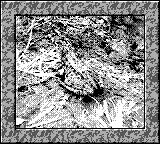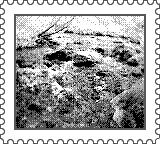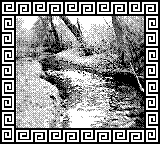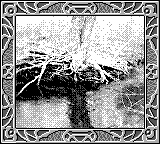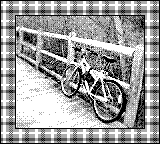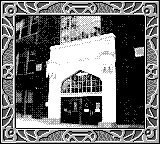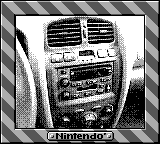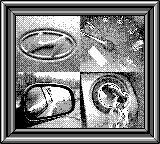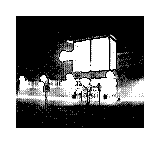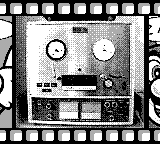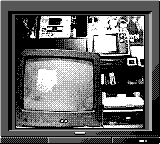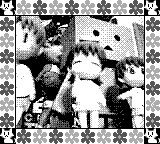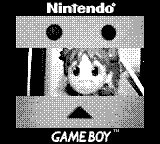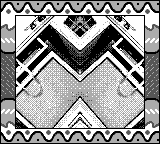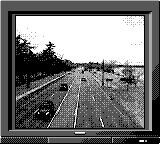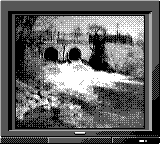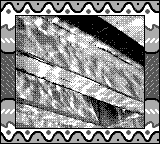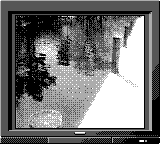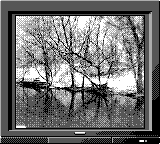 Warm and sunny with lots of biking and walking around! It's surprising how readable signs are, a lot of detail is packed in a small photo.
---
April 24, 2022 - Sony Mavica MVC-FD73 Photos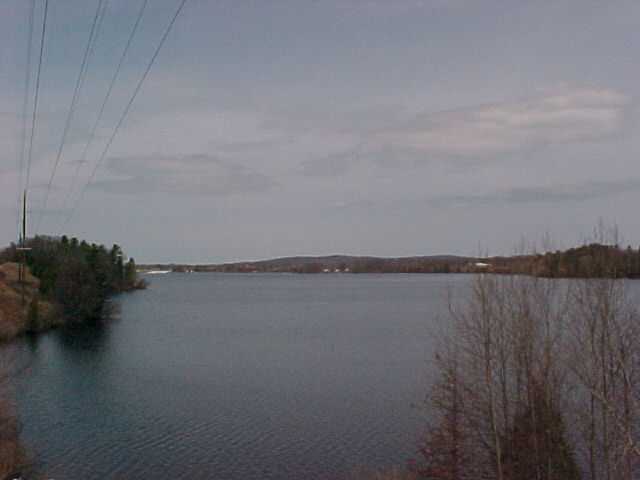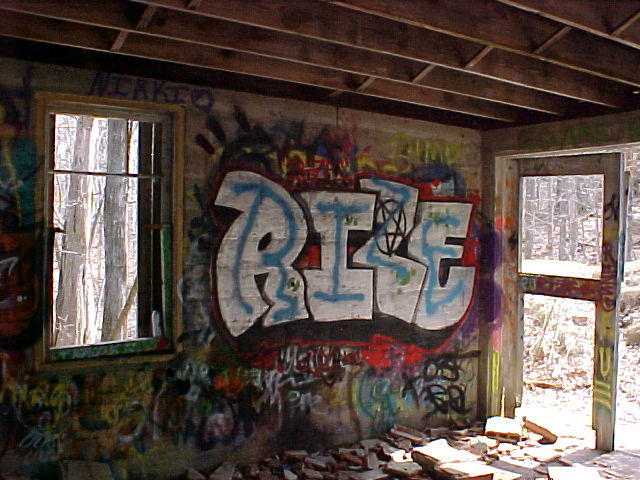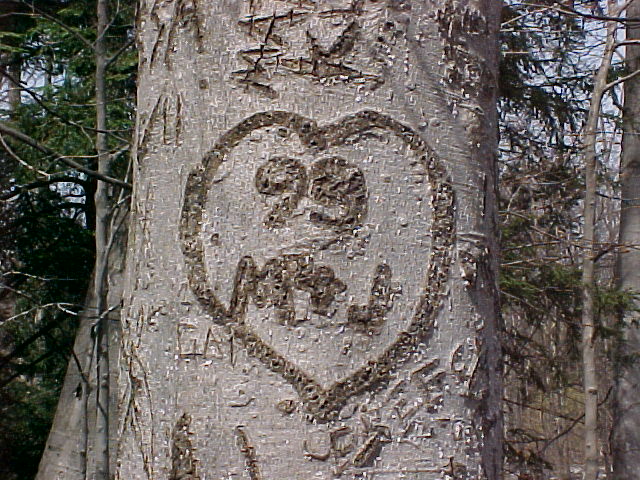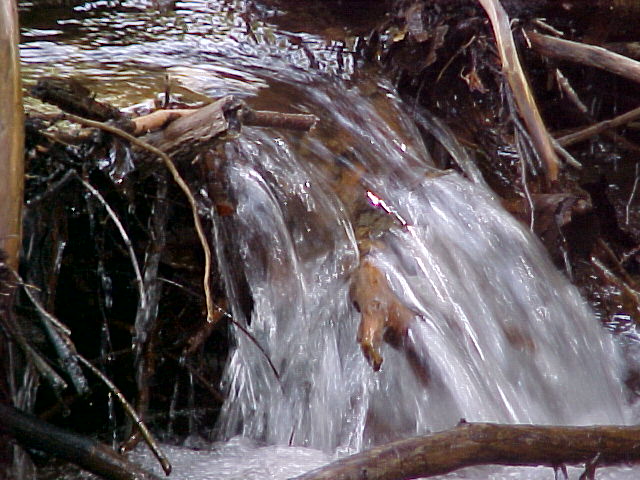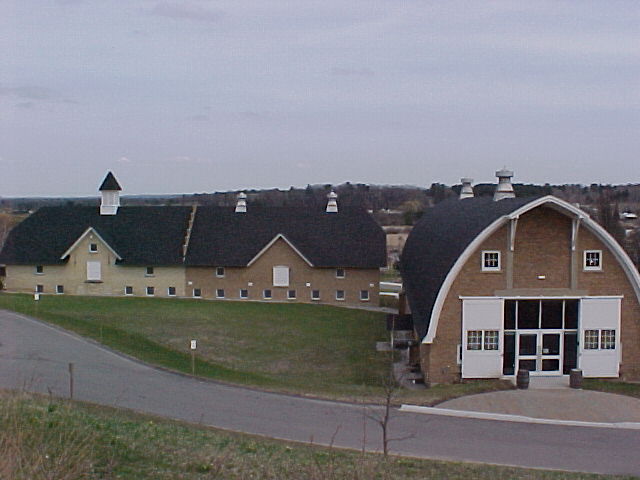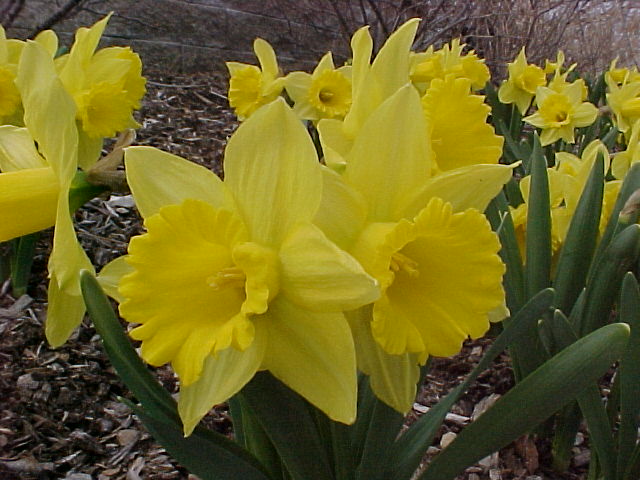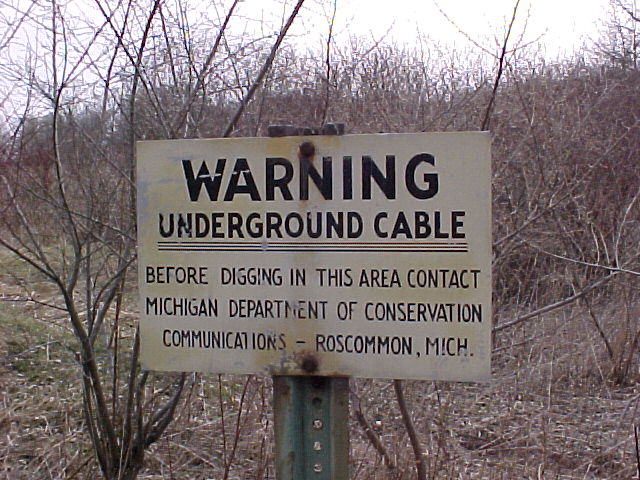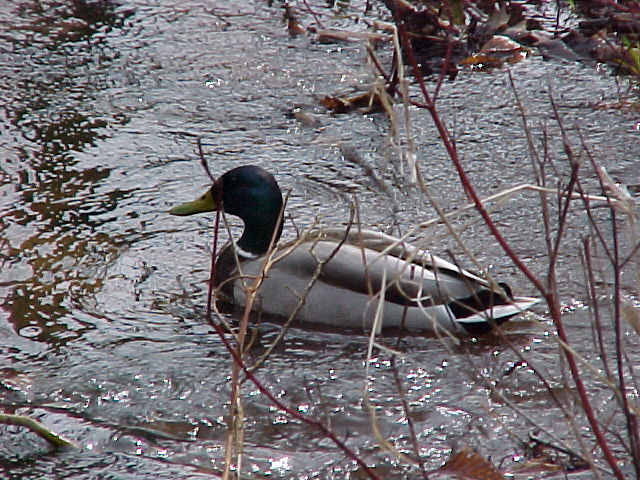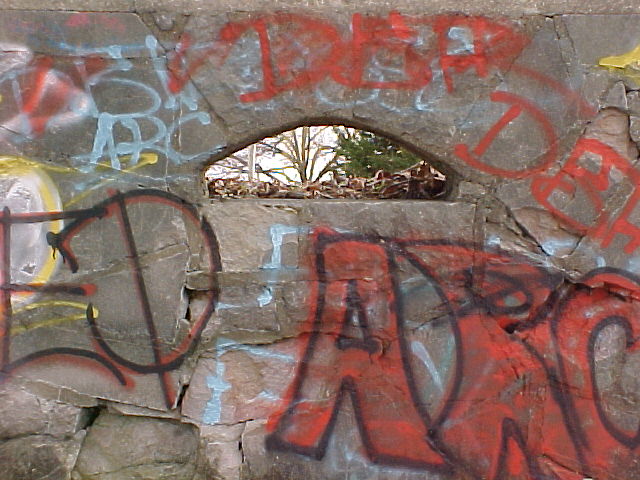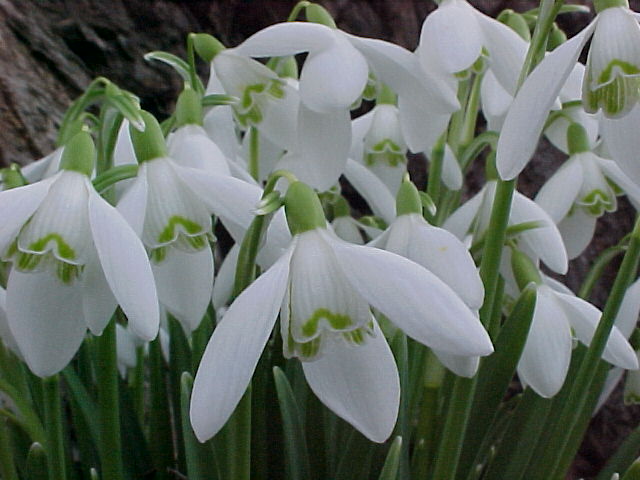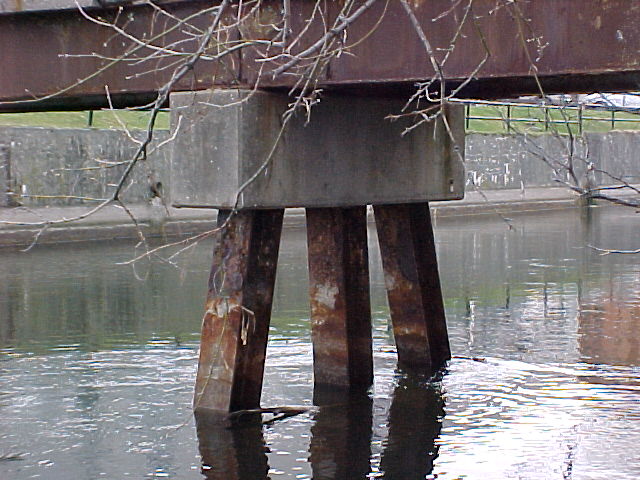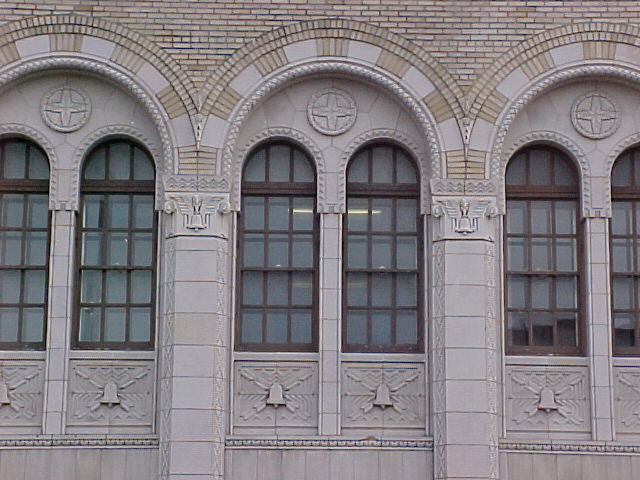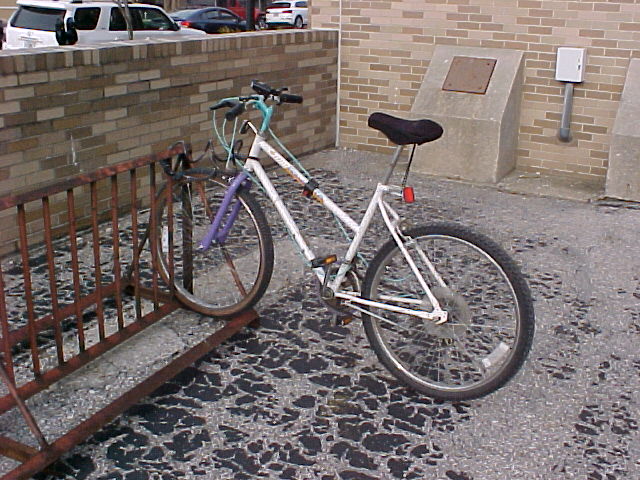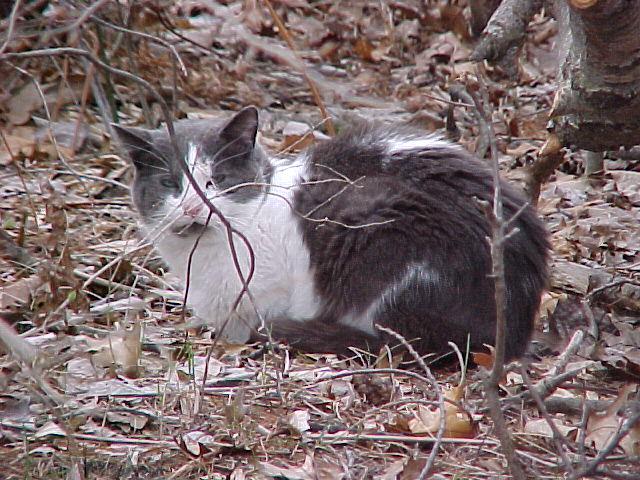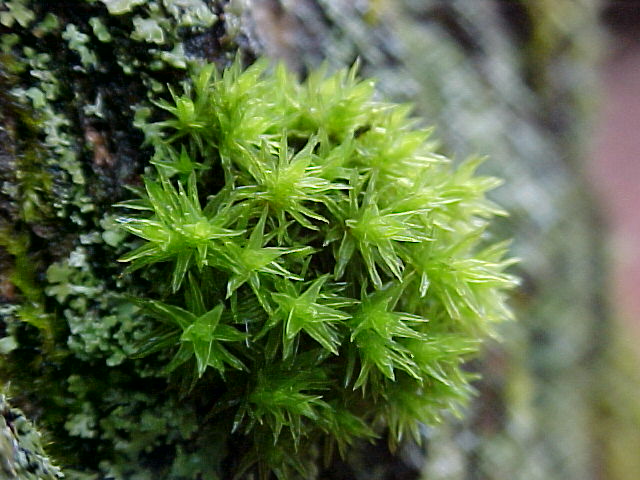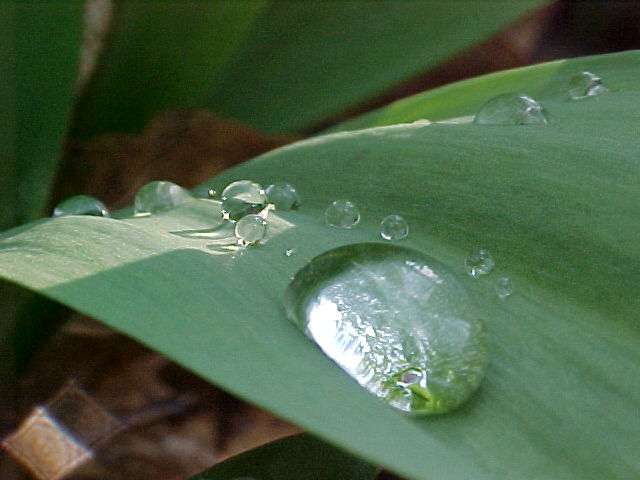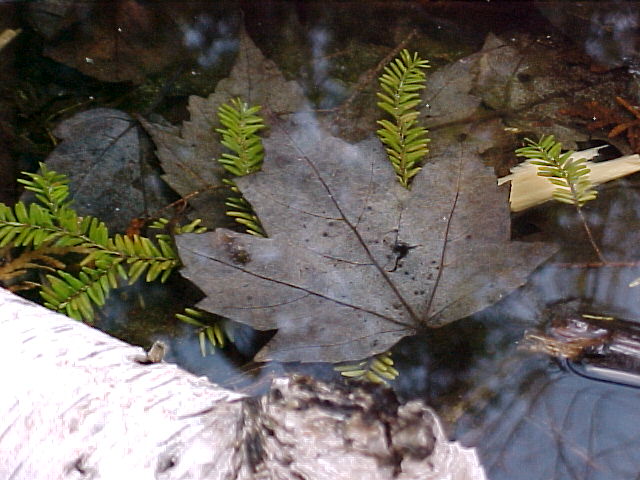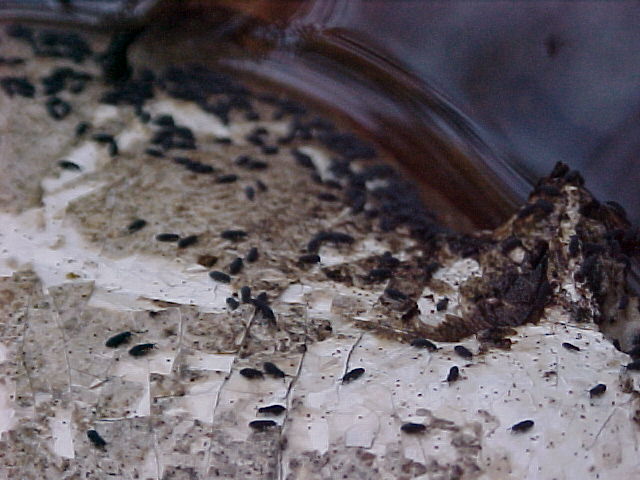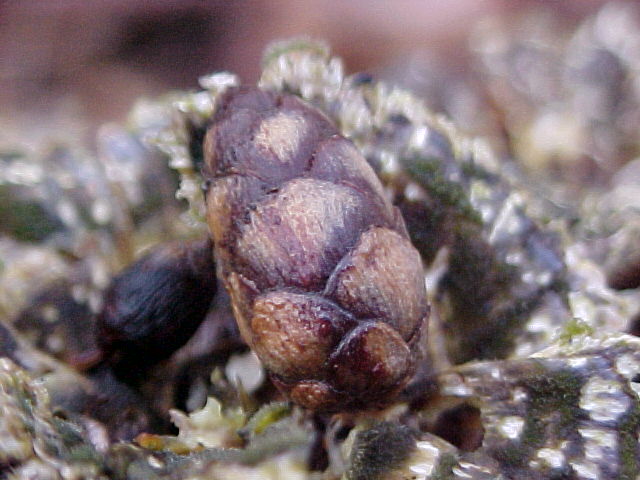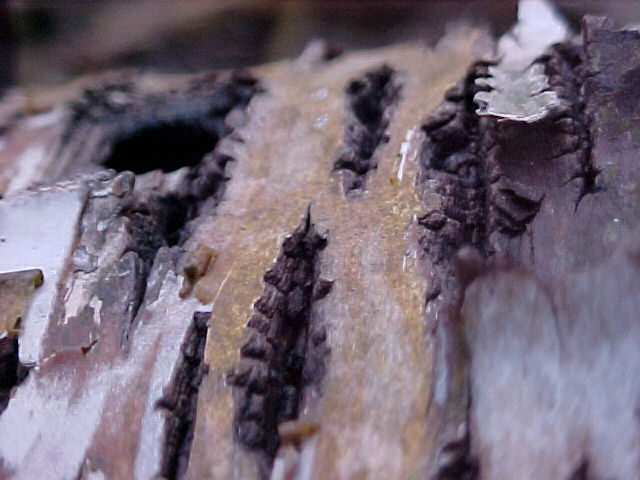 The past weekend made in to the mid 70's (24°C) for the first time this year. I finally went on my first bike ride since last fall. It was hot and I even got sunburned a little.
---
April 17, 2022 - Clock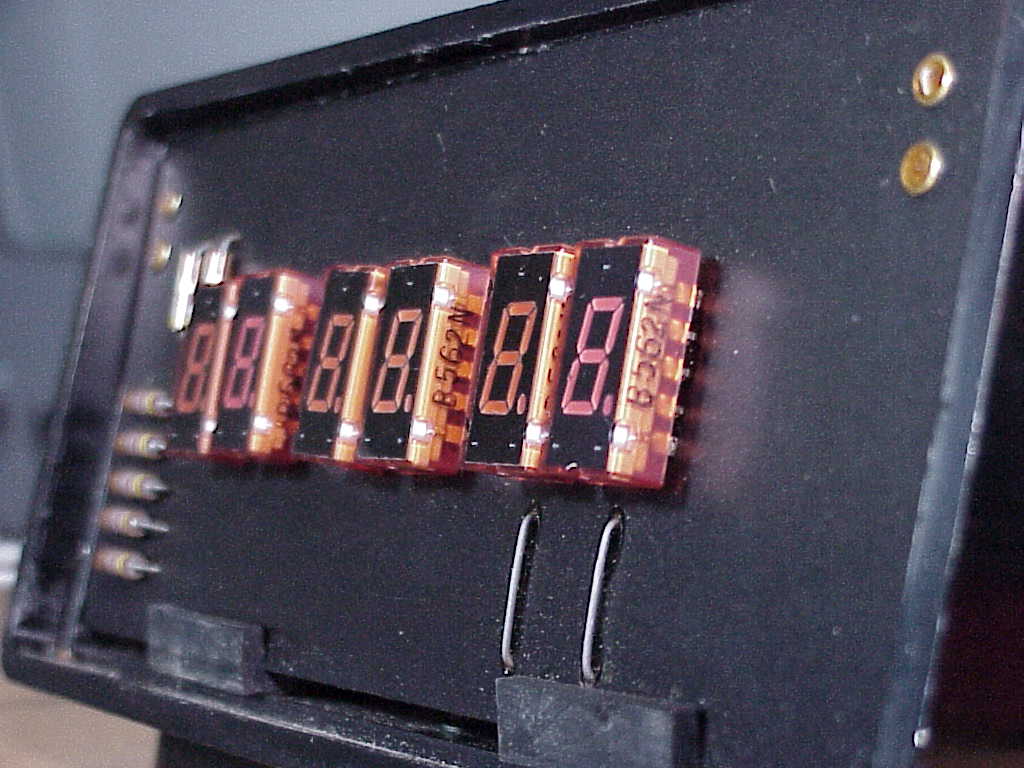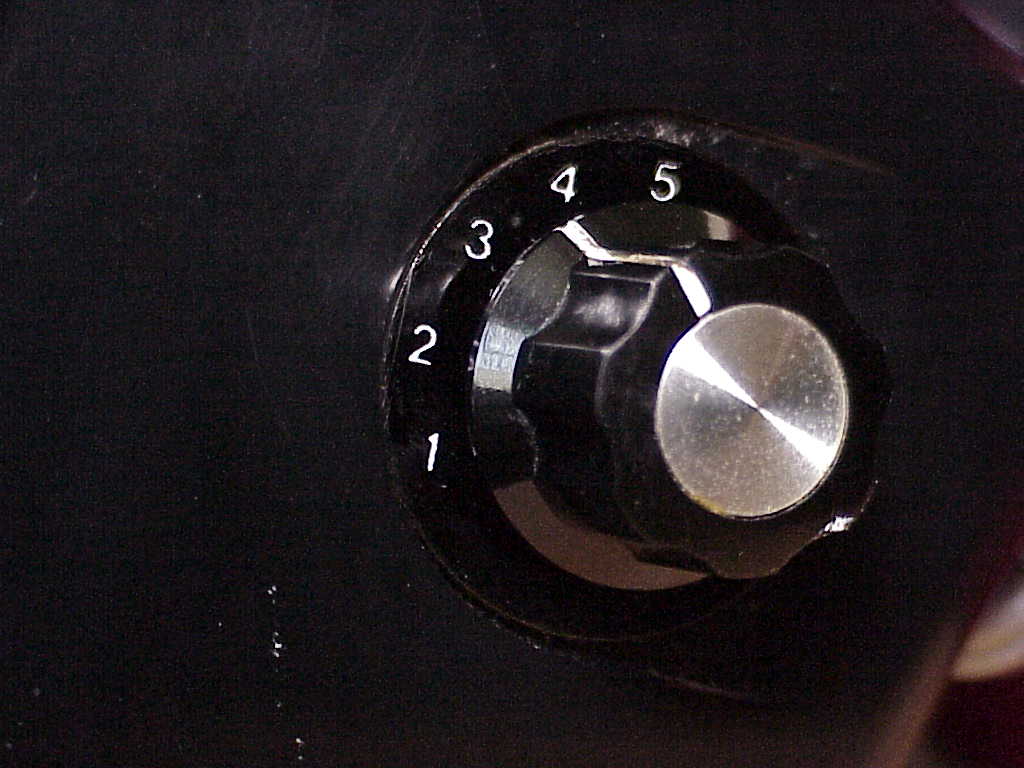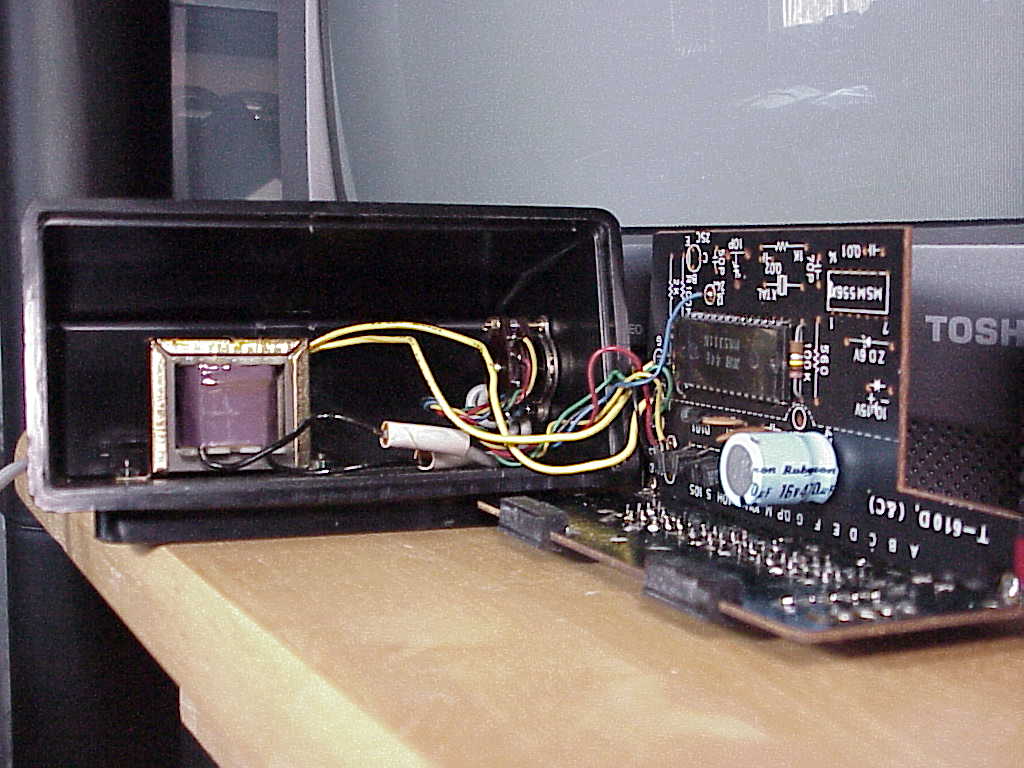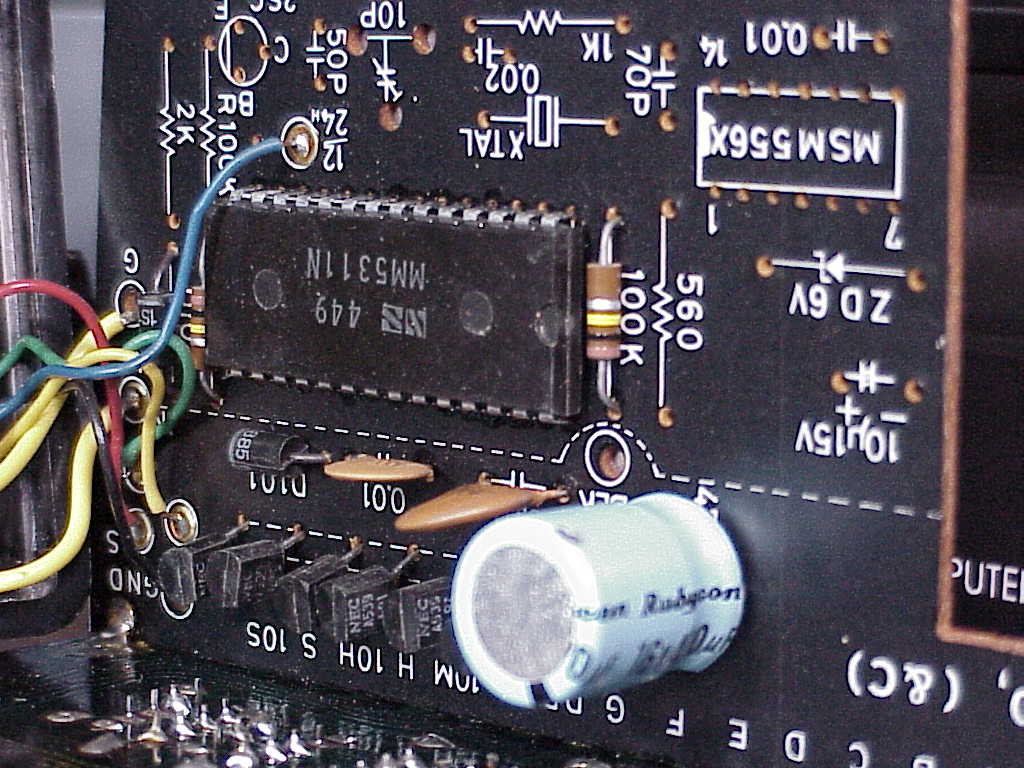 I believe this clock is from the 80's. The closest thing to a model number is T-610D written inside on the circuit board; it also says Japan on the back of the case. Found it at a thrift store for $1.50. It's very simple, just displays HH MM SS no colons and uses the MM5311N digital clock chip to run. Just one knob on the side labeled 1-5 controls it. 1: 12 hour mode, 2: 24 hour mode, 3: pause, 4: slow set, 5: fast set. Seems to keep good time, I like it.
---
April 10, 2022 - Nintendo Power GB Memory Cartridge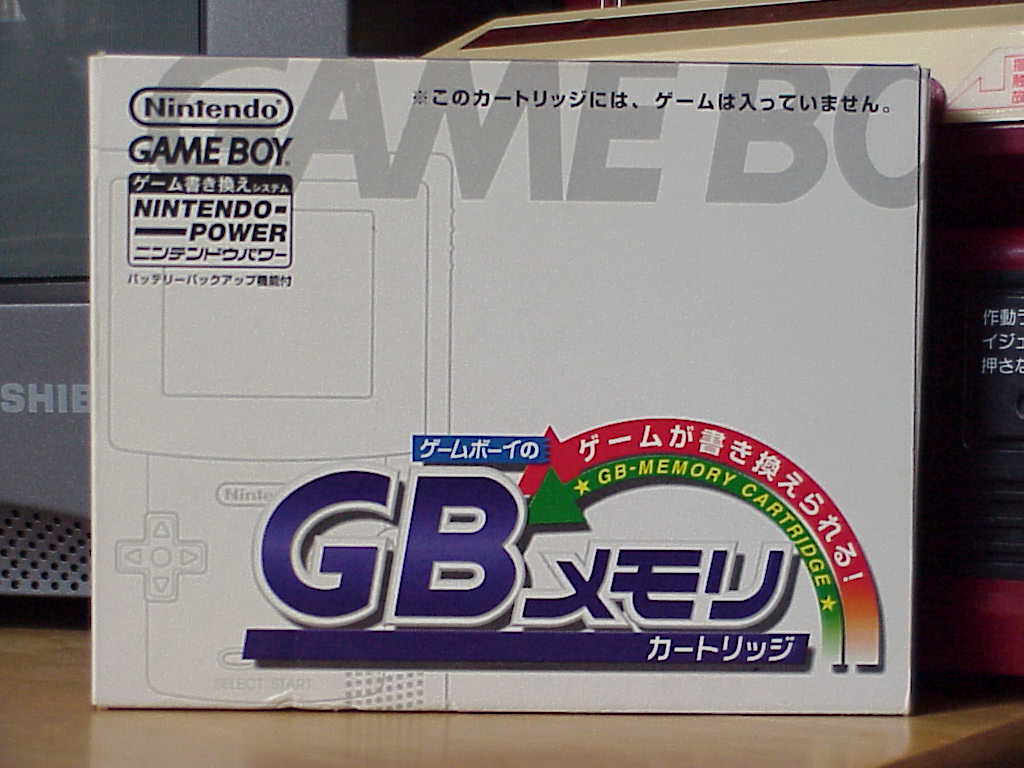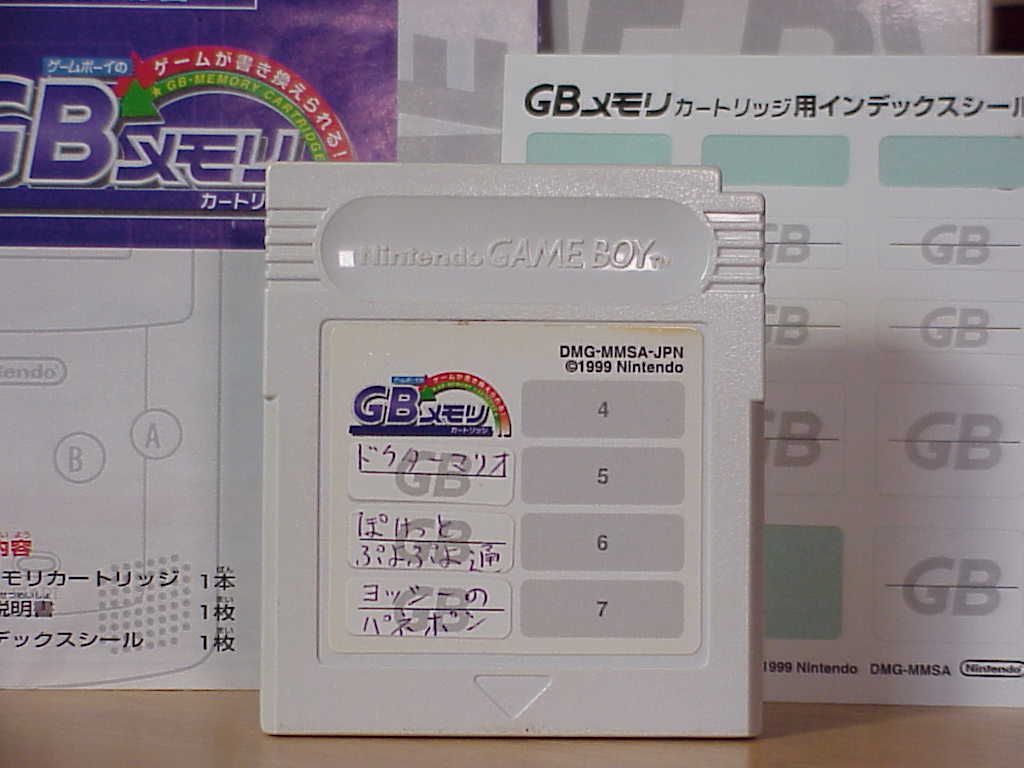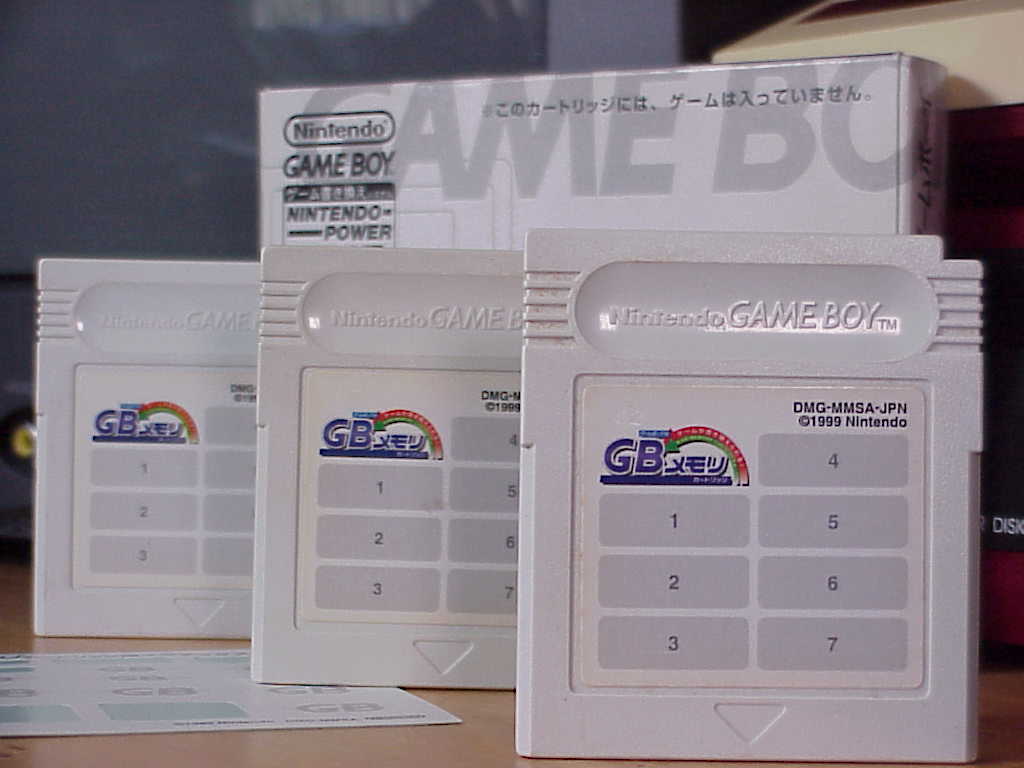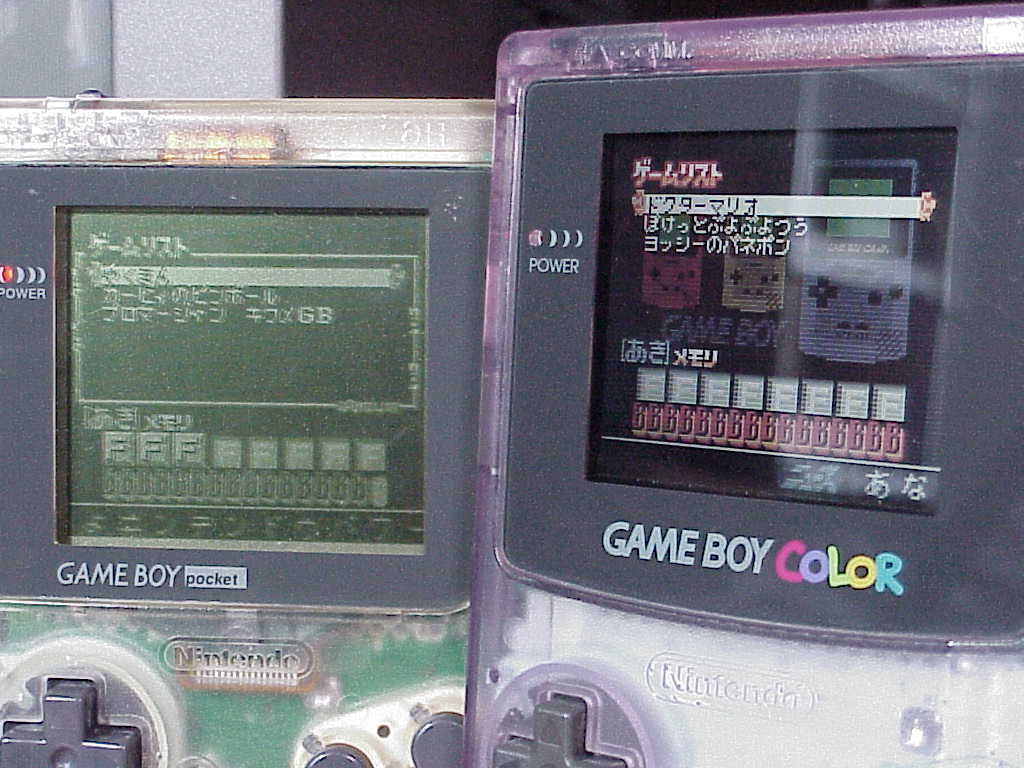 The Game Boy Nintendo Power service started in 2000 and lasted until 2007. It is a service using kiosks to download games at a low price to special Game Boy and Super Famicom cartridges. It's an official Nintendo flash cart! It came with a sheet of stickers to write the games that are loaded into the cartridge. The GB cartridge can hold up to a 1 MB ROM (8 "F" blocks) and 128 KB (16 "B" blocks) of SRAM for save data. The menu takes one block of space so the most games you can have on one cart is seven 128 KB games. The Nintendo official site listed games available with manuals, many exclusive to the service such as Super Mario Bros Deluxe. The game select menu and music is different when on a Game Boy vs. Game Boy Color and Super Game Boy games still work as expected when booted on a Super Famicom.
I have four carts, one complete in box. Here's what on them: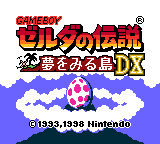 The Legend of Zelda: Link's Awakening DX (ゼルダの伝説 夢をみる島 DX) (8 F, 4 B) - This game takes up the whole cartridge so no menu.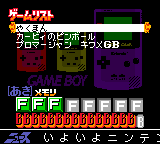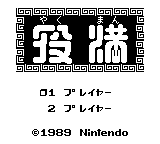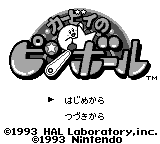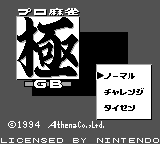 Yakuman (役満) (1 F, 0 B) - Kirby's Pinball (カービィのピンボール) (2 F, 1 B) - Pro Mahjong Kiwame GB (プロ麻雀 極 GB) (1 F, 0 B)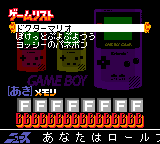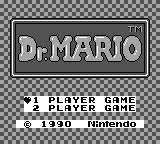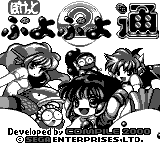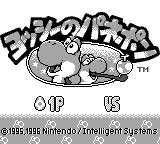 Dr. Mario (ドクターマリオ) (1 F, 0 B) - Pocket Puyo Puyo Tsū (ぽけっとぷよぷよ通) (2 F, 0 B) - Yoshi no Panepon (ヨッシーのパネポン) (4 F, 0 B)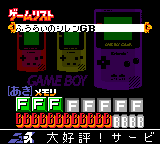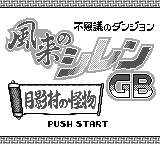 Shiren the Wanderer GB: Moonlight Village Monster (不思議のダンジョン 風 来 のシレンGB 月影村の怪物) (4 F, 4 B)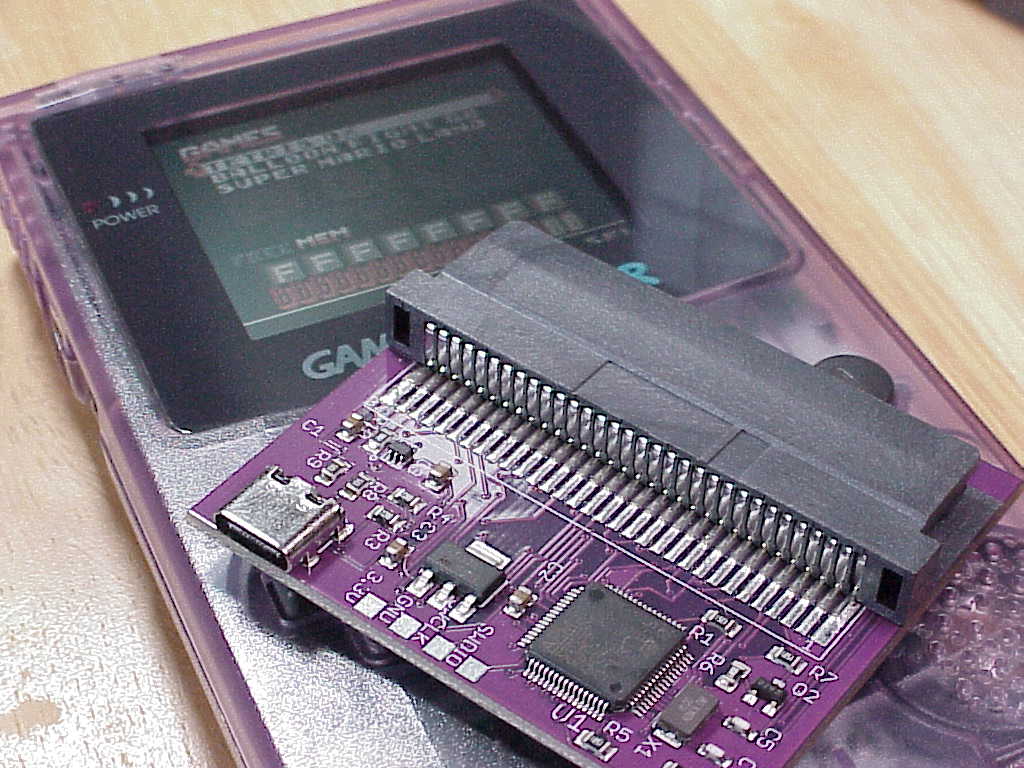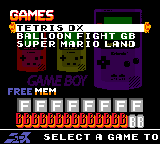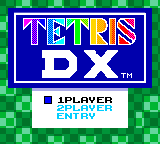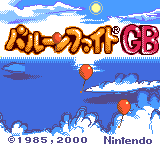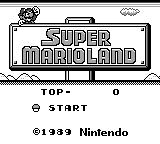 Tetris DX (テトリスデラックス) (4 F, 1 B) - Balloon Fight GB (バルーンファイトGB) (2 F, 1 B) - Super Mario Land (スーパーマリオランド) (1 F, 0 B)
I overwrote the previous cartridge with my own collection of games! I used GBNP to create the ROM and the BennVenn Joey Junior cart dumper/flasher to flash the cartridge. The GBNP rom builder is very customizable and even has an option to translate the menu to english. Super cool!
---
March 23, 2022 - Sony Cyber-shot DSC-P73 Digital Camera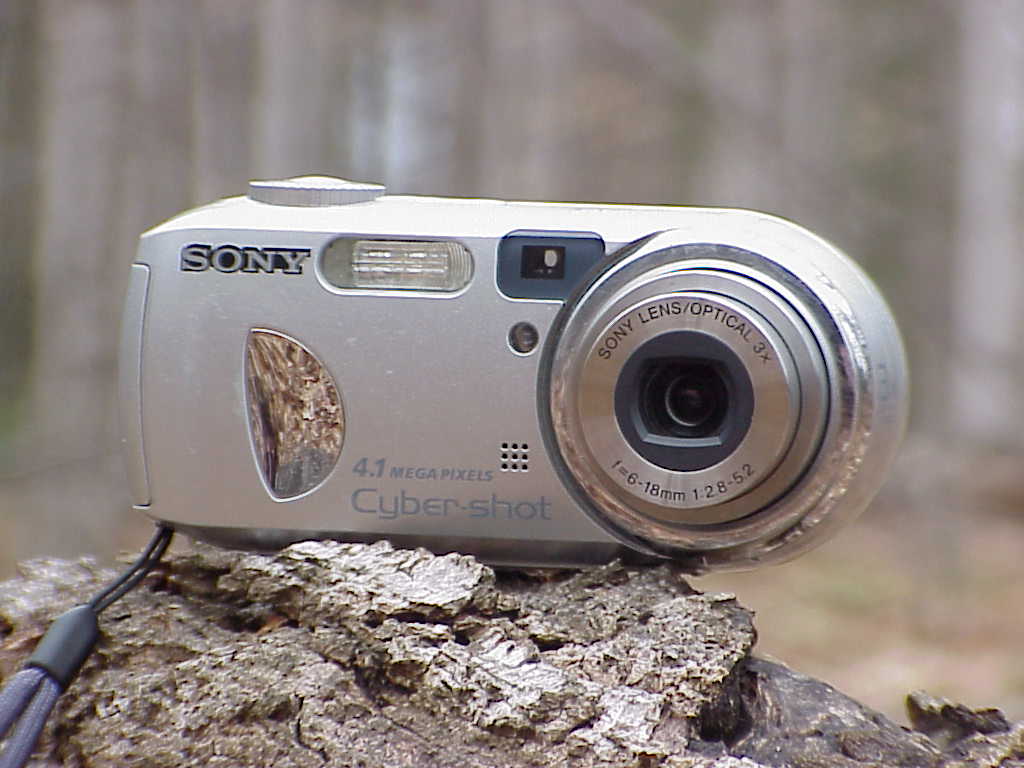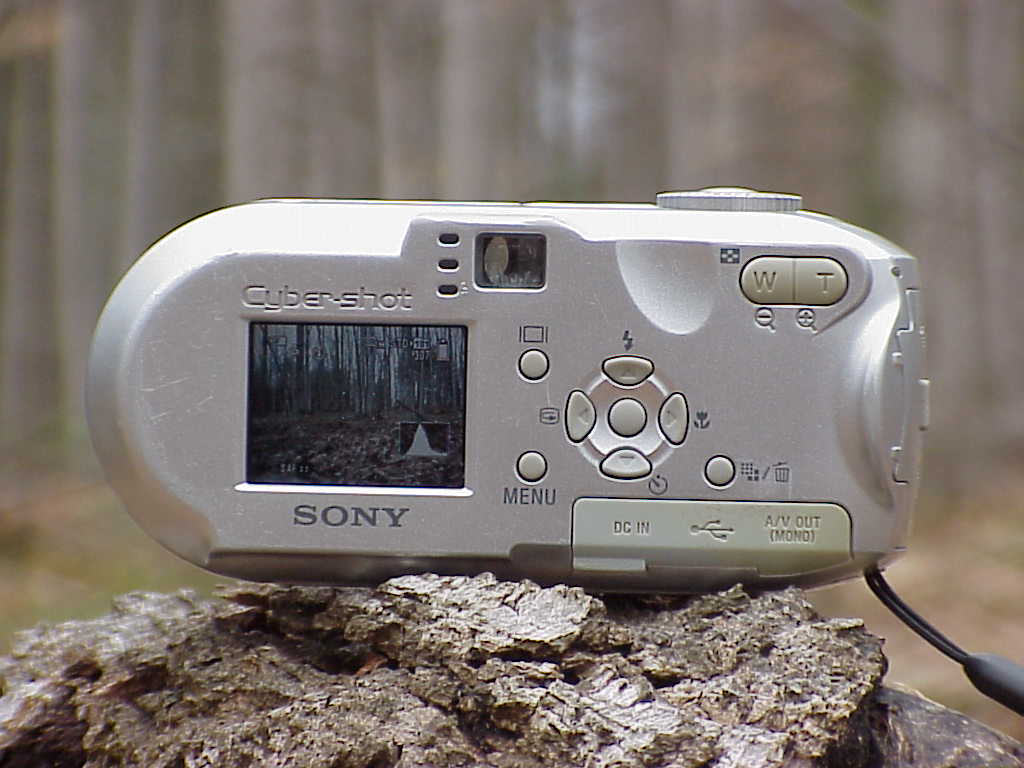 The Sony Cyber-shot DSC-P73 was released in 2004. It can take pictures at a maximum resolution of 2304x1728 and videos at 640x480. It has a 3x optical zoom and also digital (6x) and smart zooms (10x). It runs on two "AA" batteries and used the Sony Memory Stick for storage. I have a 128 MB one inside and took pictures at the 1280×960 resolution mode; can fit 376 images with standard image quality. At first I used the optical viewfinder but my framing was off every time so switching to using the screen improved things a lot but at more battery usage. After getting the settings dialed in I did like using this camera and it can do a very good job even 18 years later.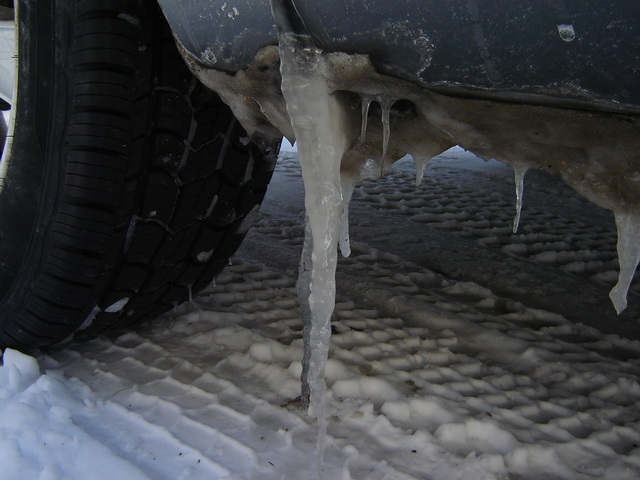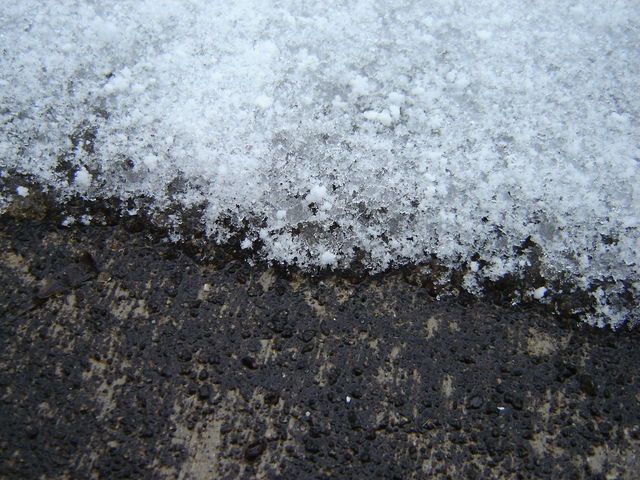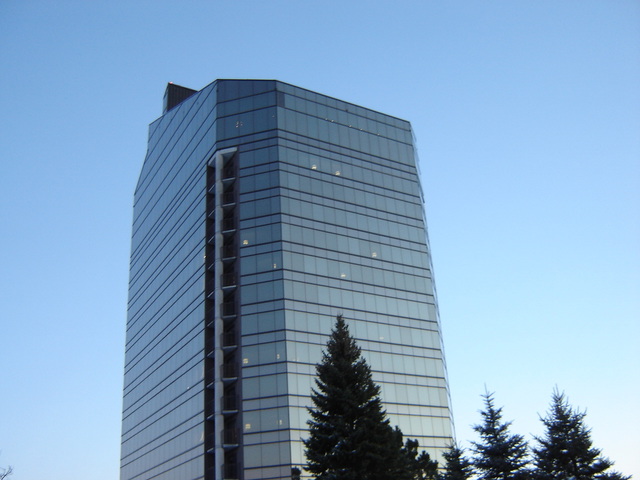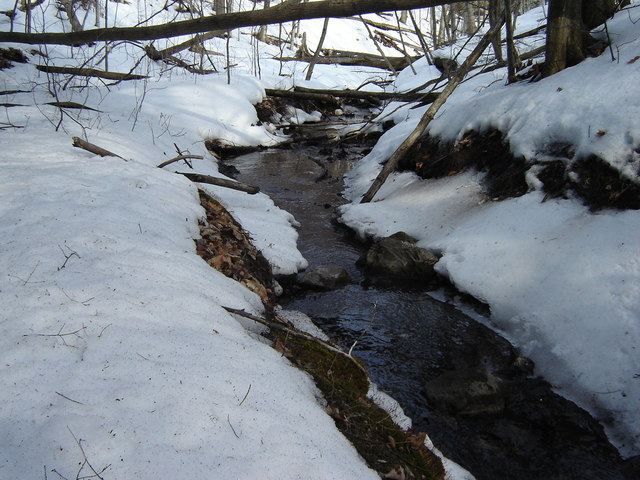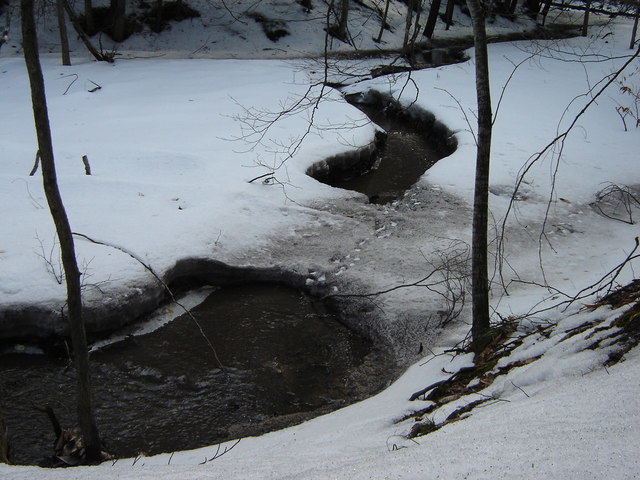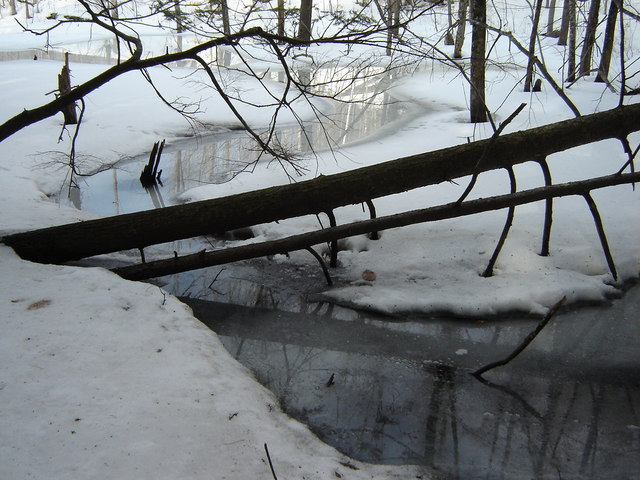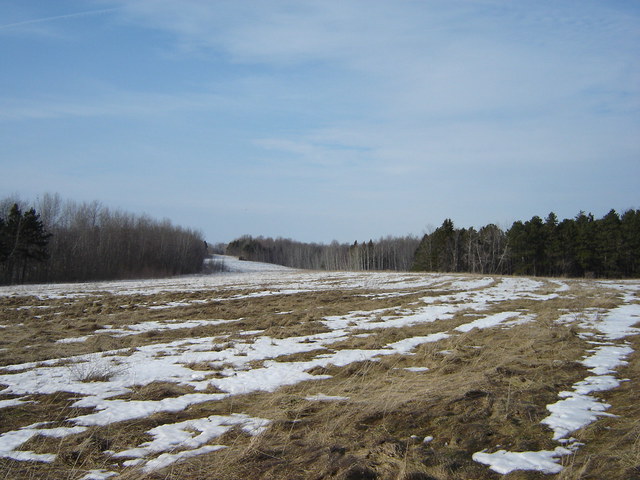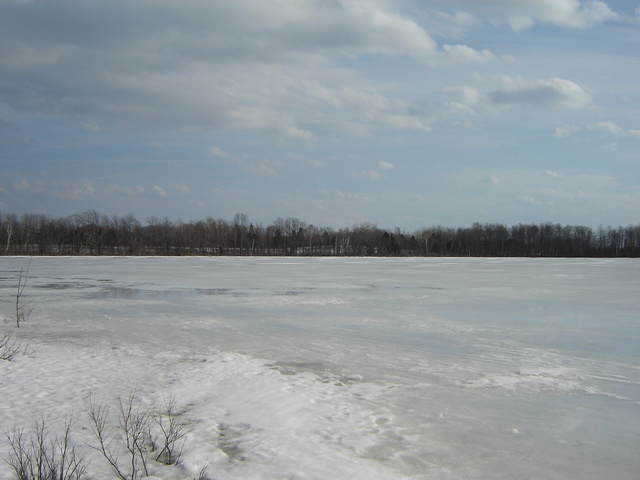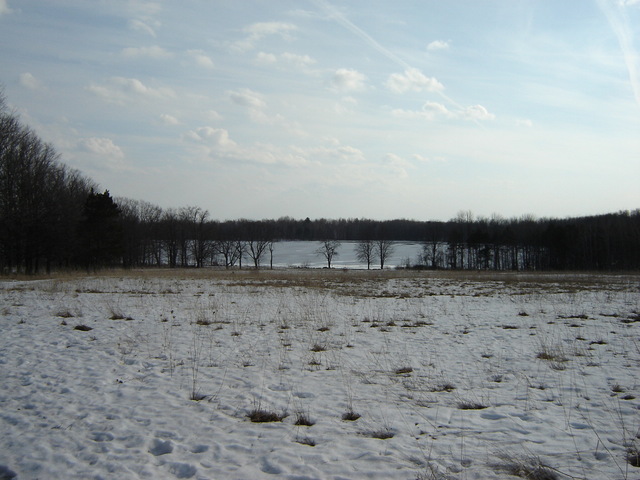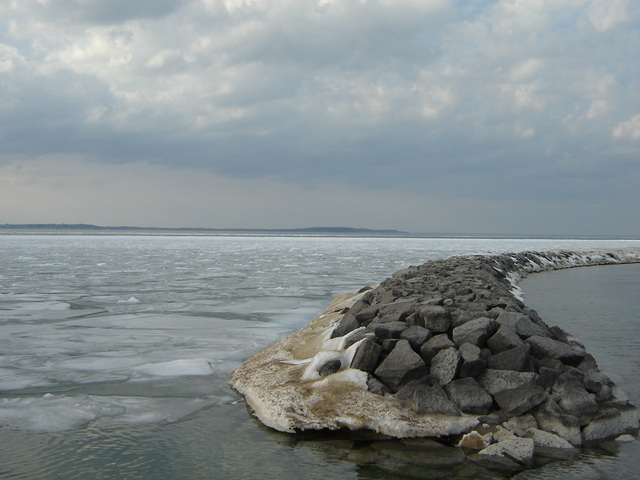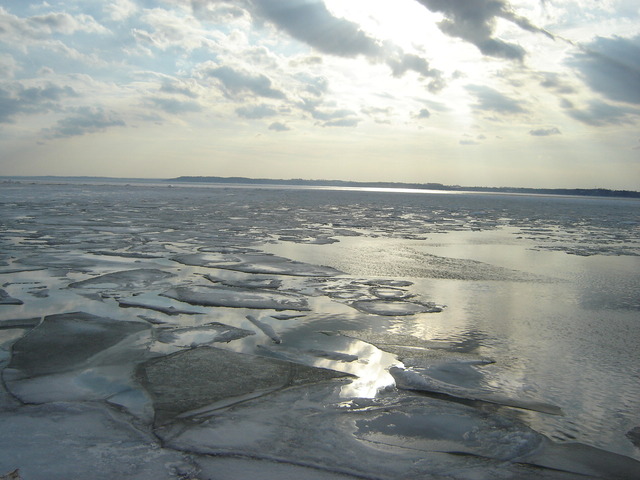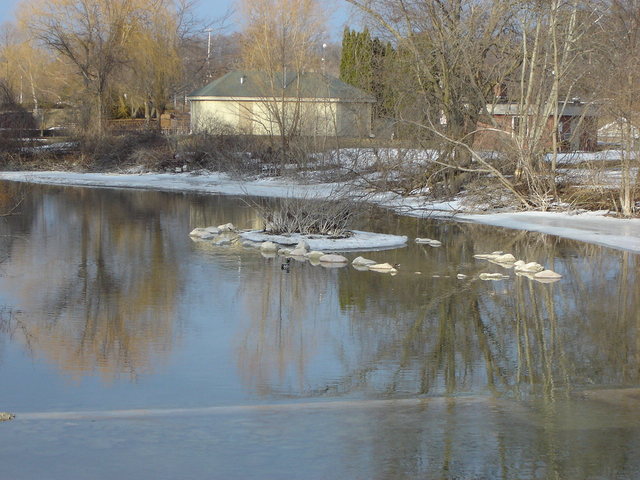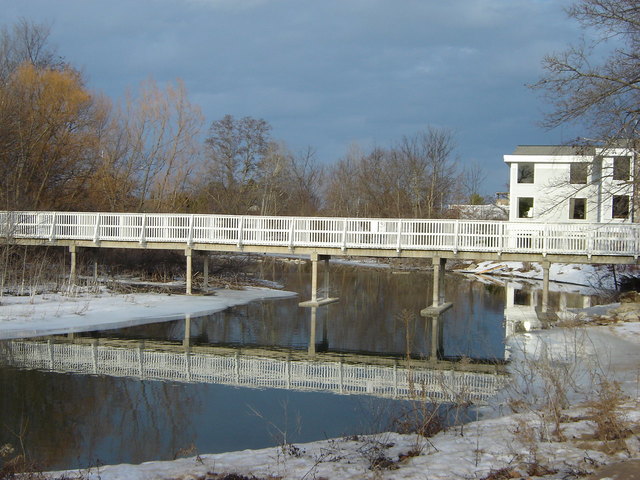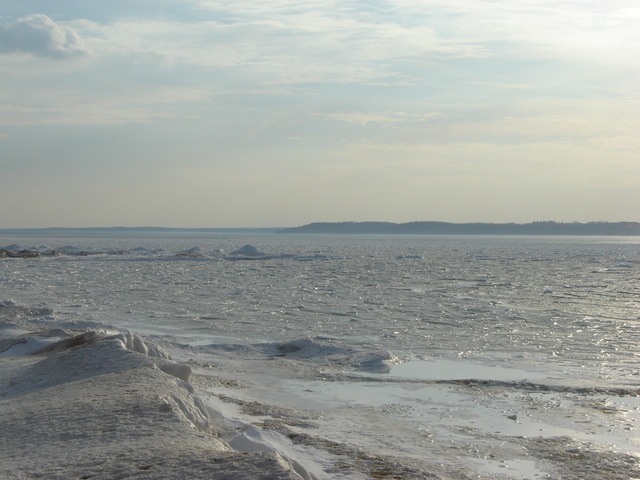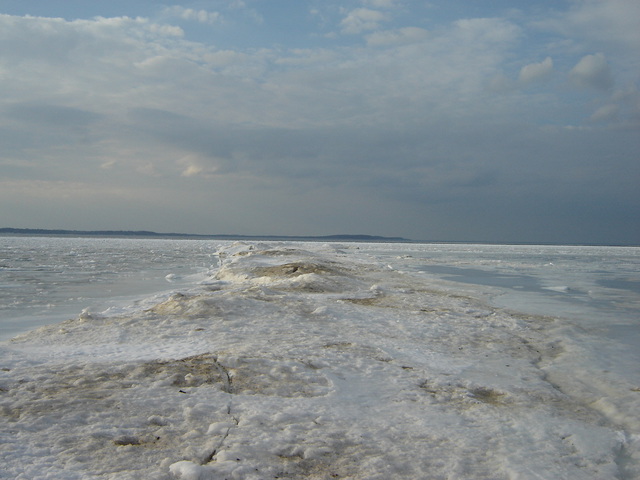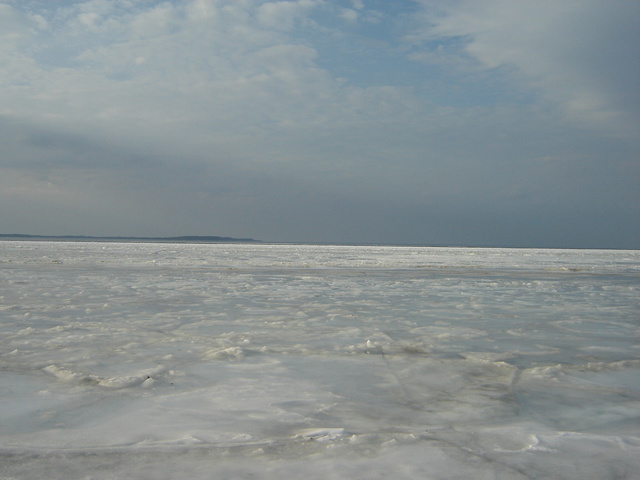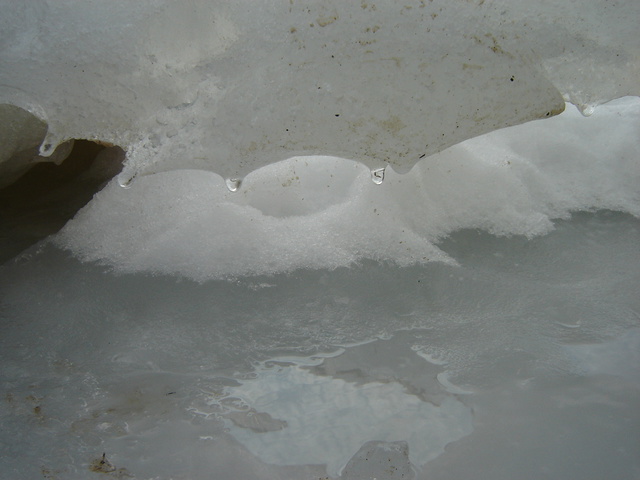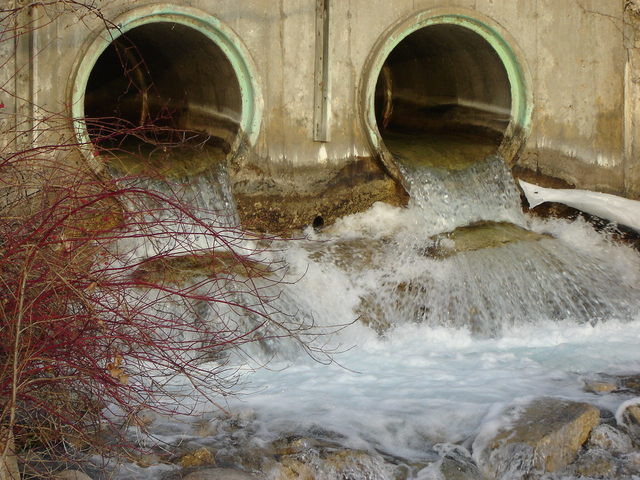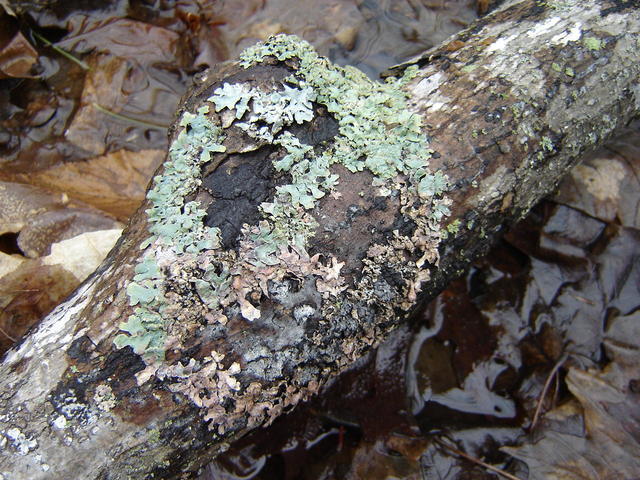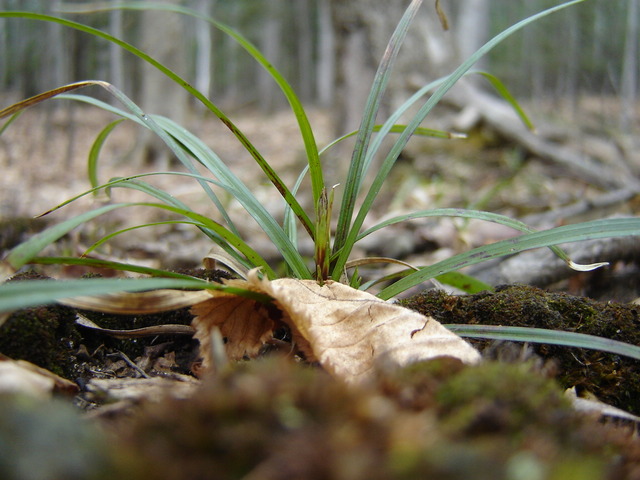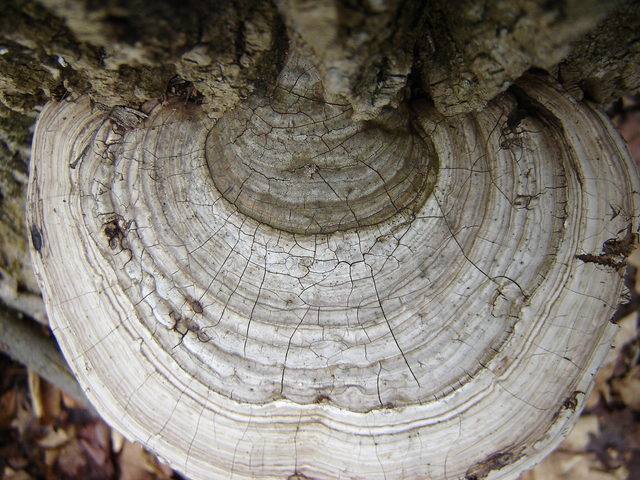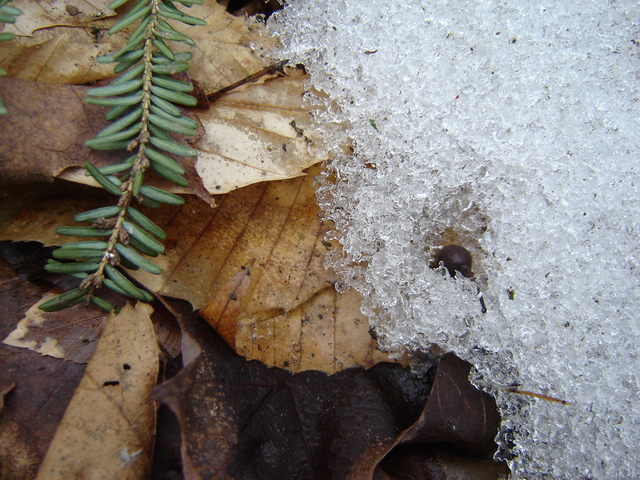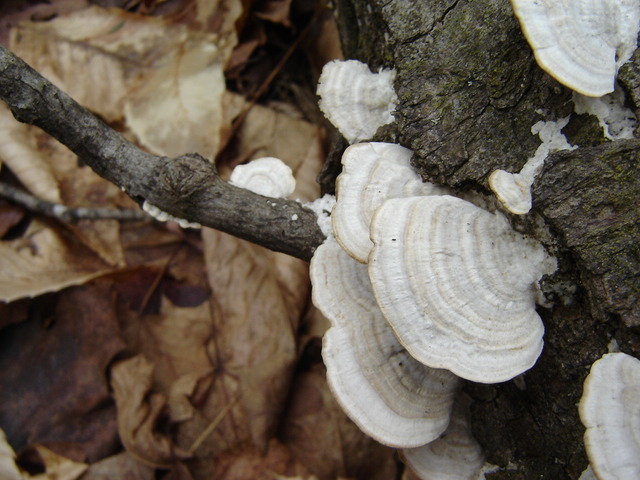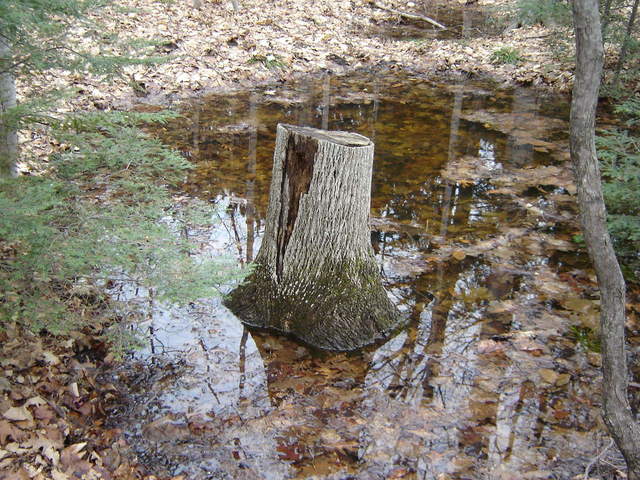 The snow is melting! I'm happy with the shots overall, the camera can do a very high quality.
---
March 17, 2022 - BLEACH THE BEST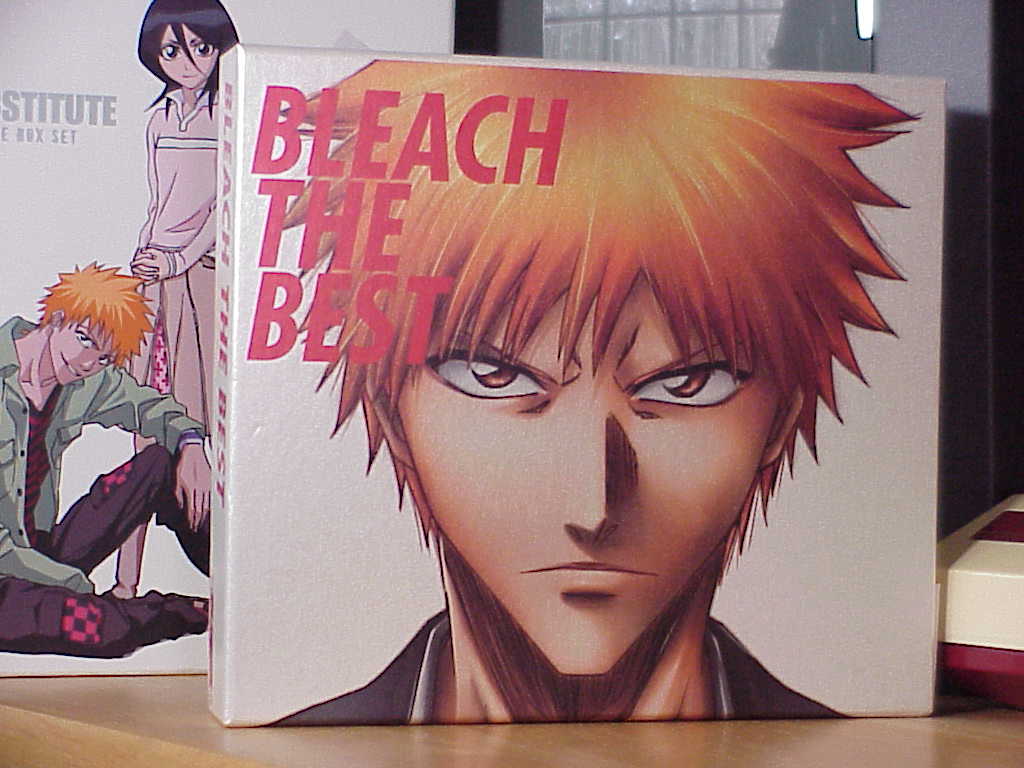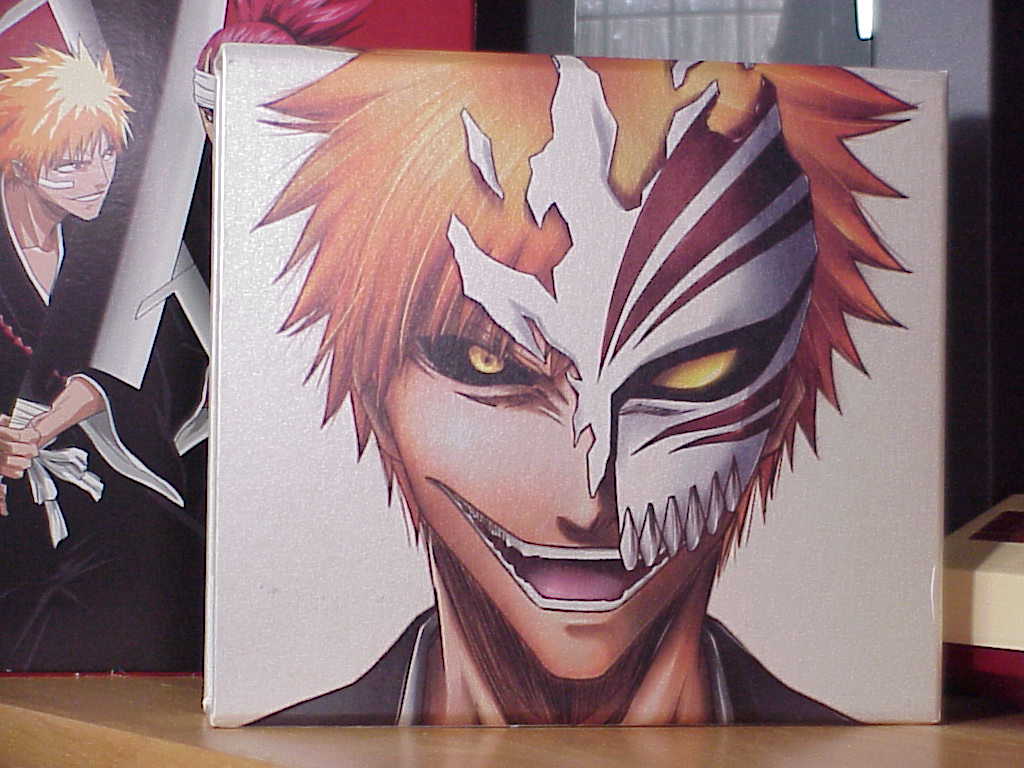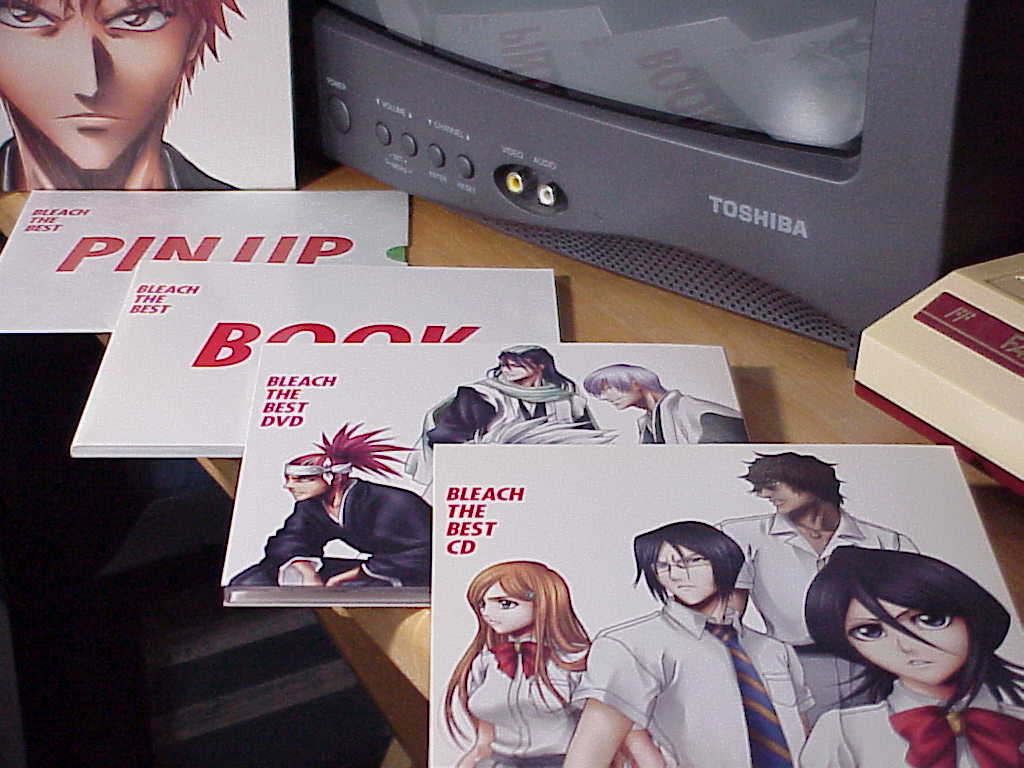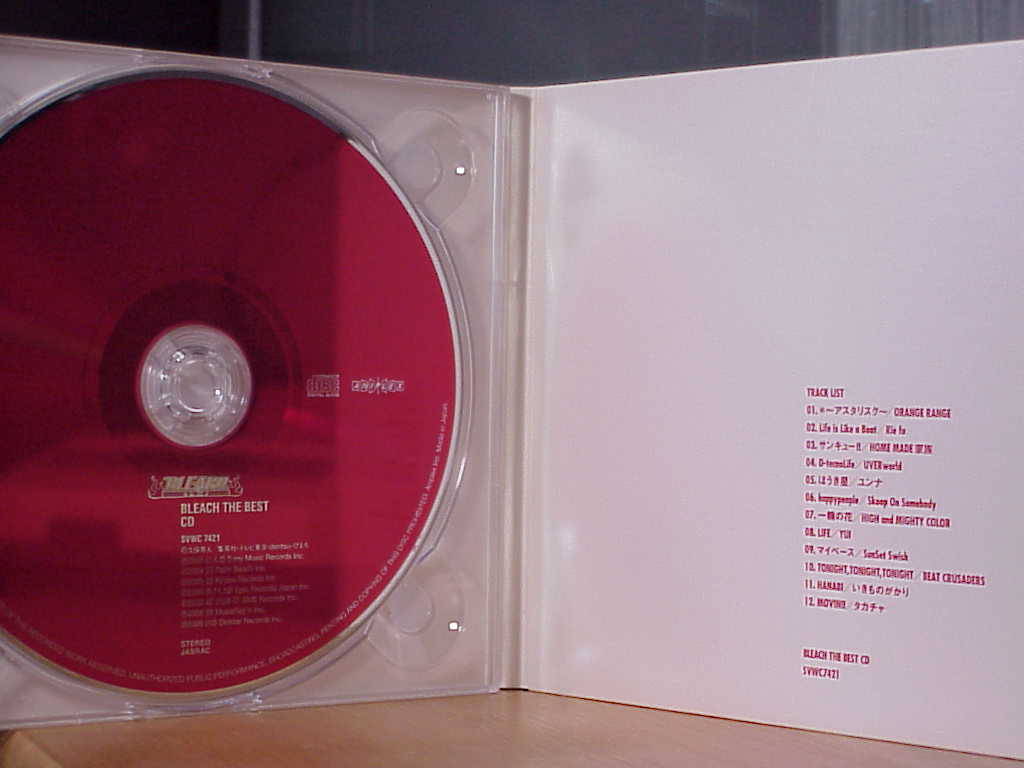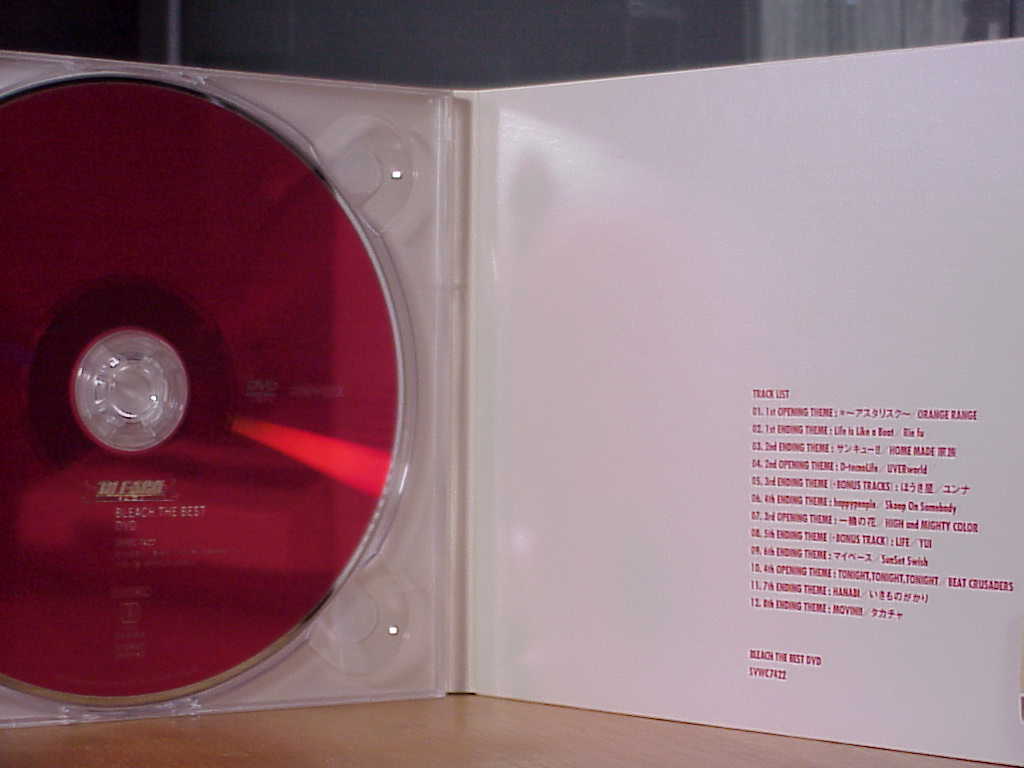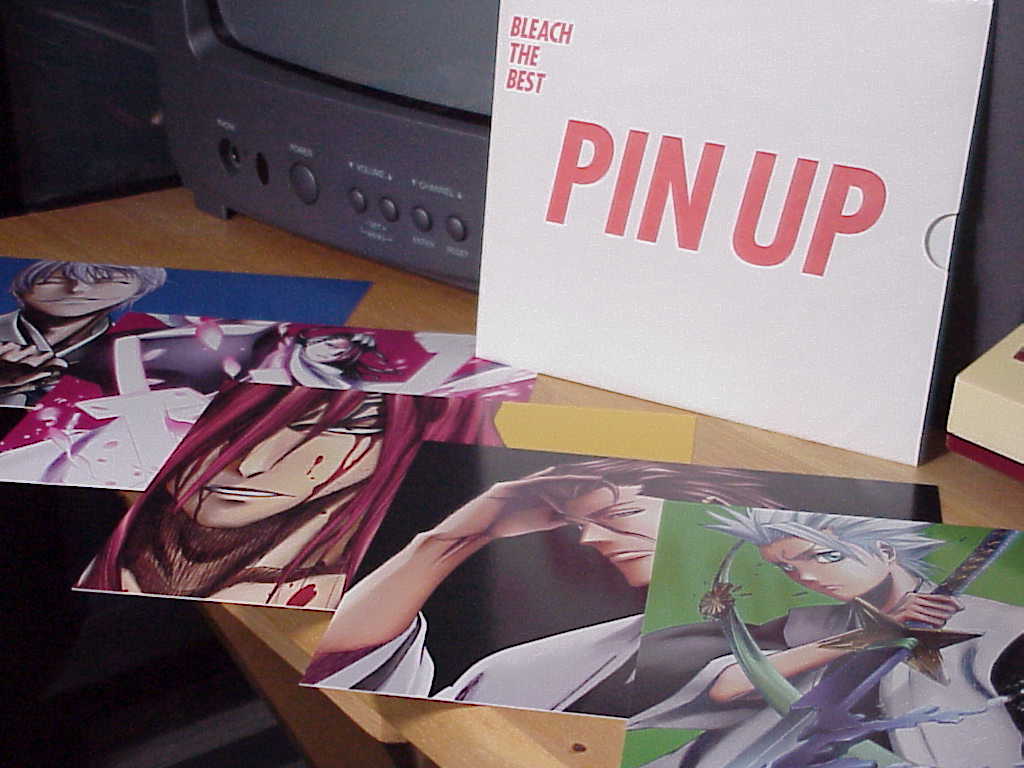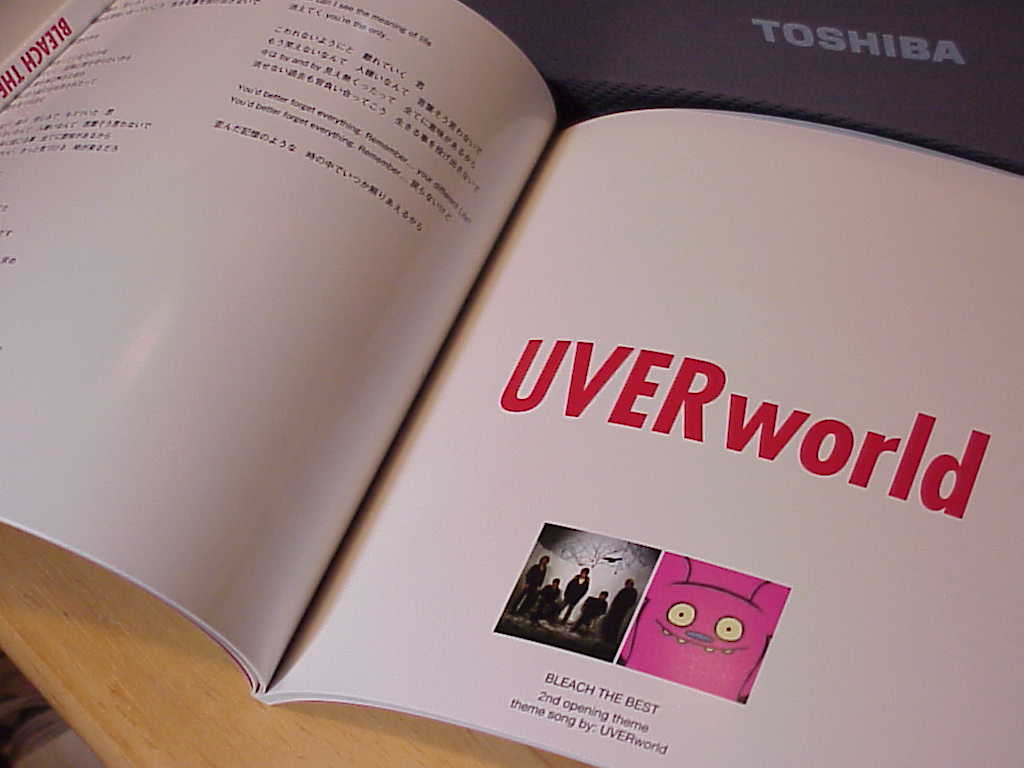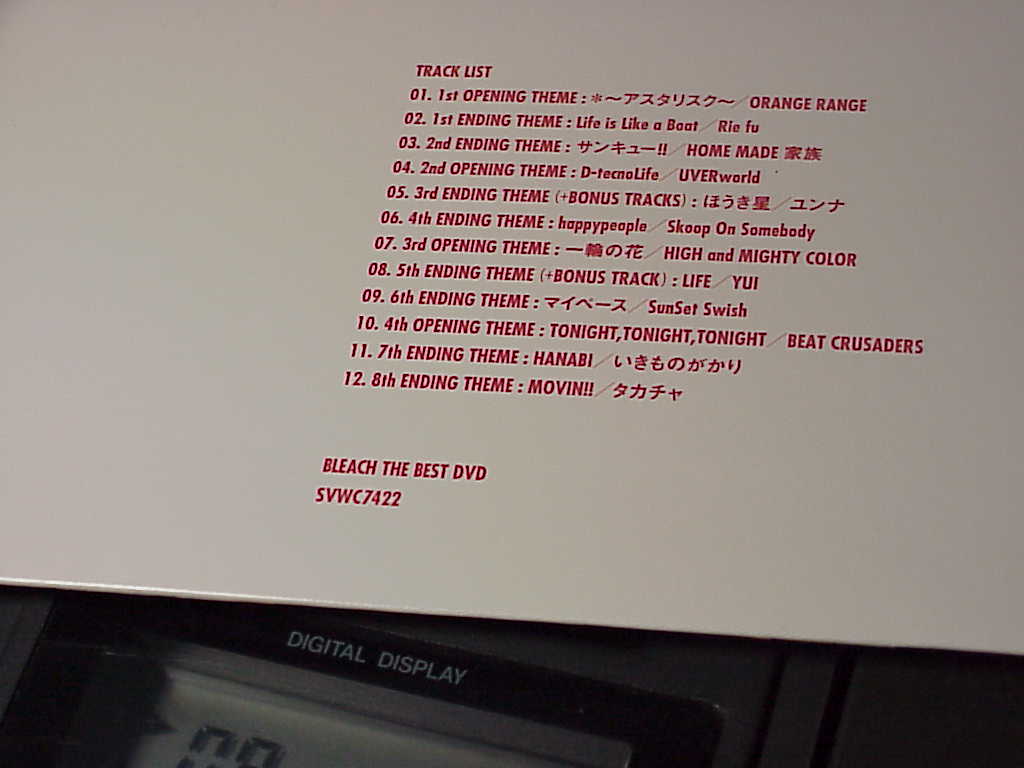 BLEACH THE BEST was released on December 13, 2006. It is a compilation of the first four opening themes and eight ending themes of the anime BLEACH. It contains a CD with the full versions of the songs and a DVD with the actual openings and endings. On the DVD if you select play all and go through the whole disc you will unlock alternate versions of two ending themes with different visuals. A booklet with lyrics, album art, image of the band is included along with an envelope with five pieces of anime art. I first listened to most of my all-time favorite music artists from this anime.
These are my favorite openings and endings, you can't get more classic than these. The first opening has the best visuals. The second opening is of course my favorite artist, they apparently spent all their money on the first opening and went really simple for this one. One thing special is the anime version of D-tecnoLife has a new line added that's not in the regular version of the song.
---
March 1, 2022 - Pencil Collection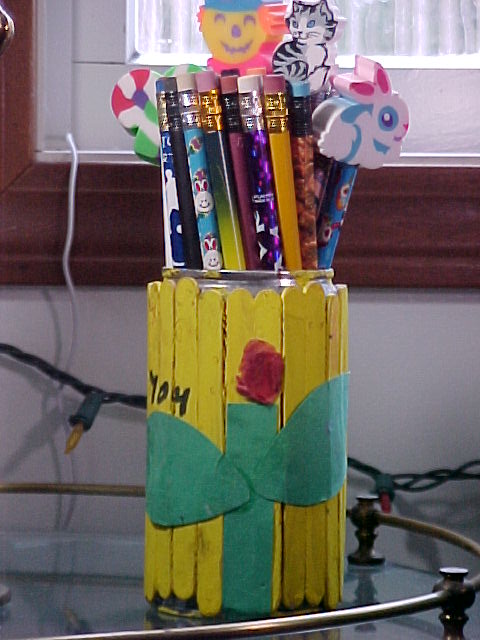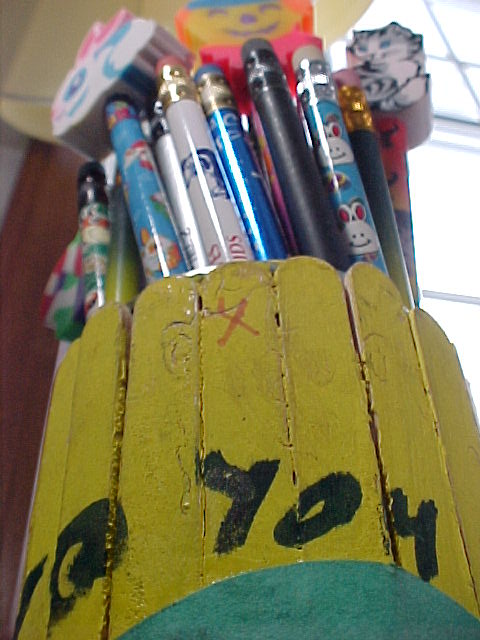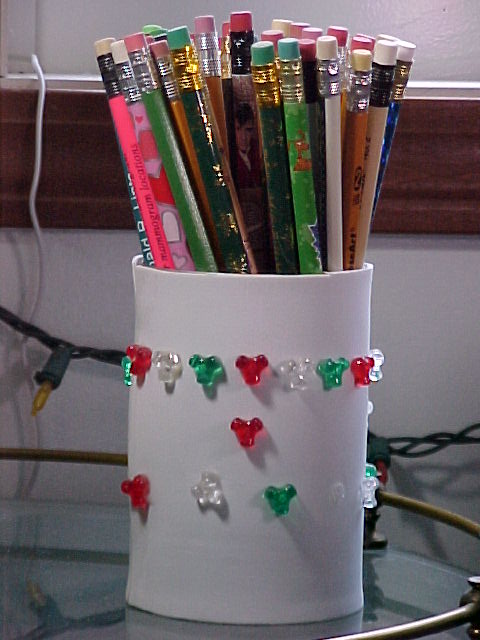 Most of these are from when I was in early grade school. I made the yellow cup in kindergarten, it's a flower and says "I love you" on it. The flower petals and some of the wood sticks have fallen off though. The Pokemon and Rugrats ones are cool. The pencil with the rocks in it is interesting too. The one that says crackers has to be a favorite.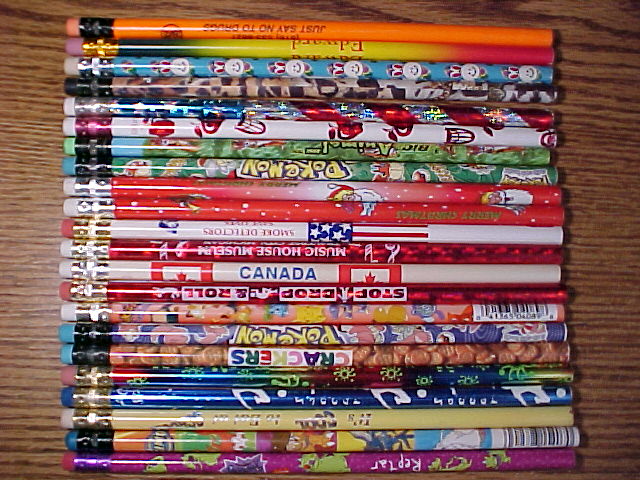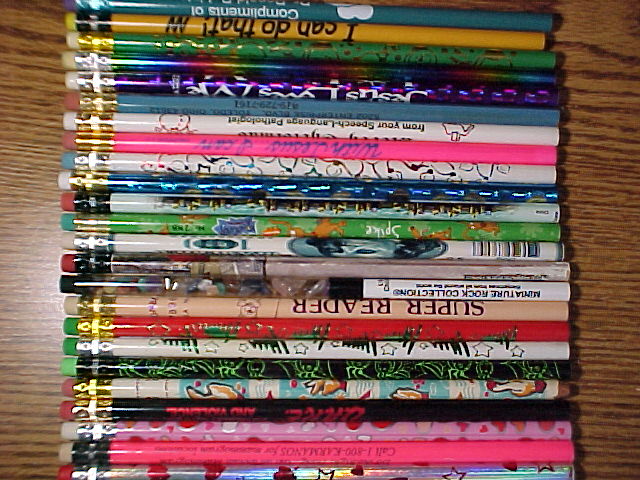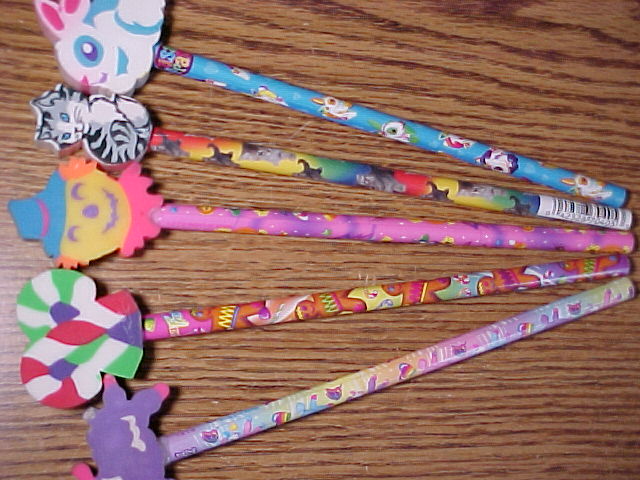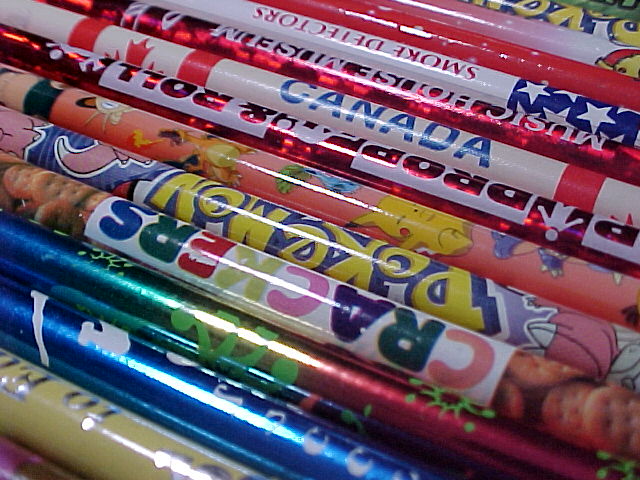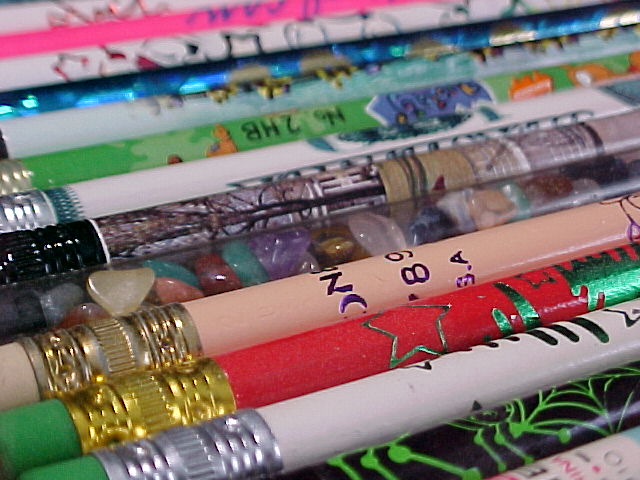 ---
February 11, 2022 - Sony Mavica MVC-FD73 Photos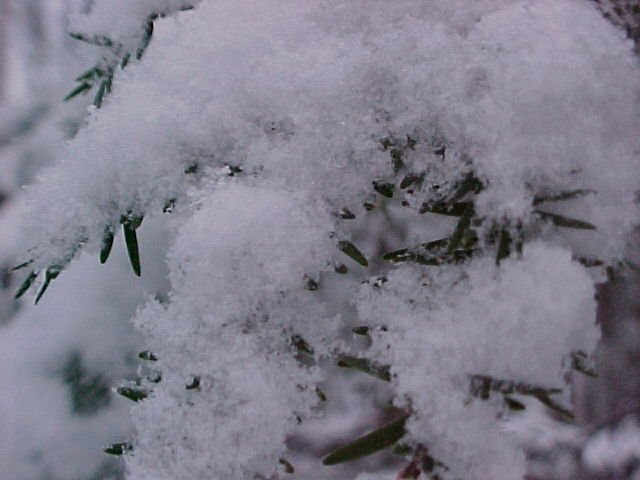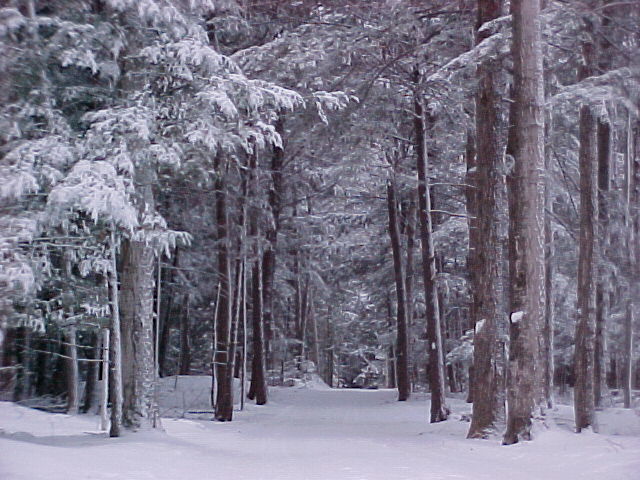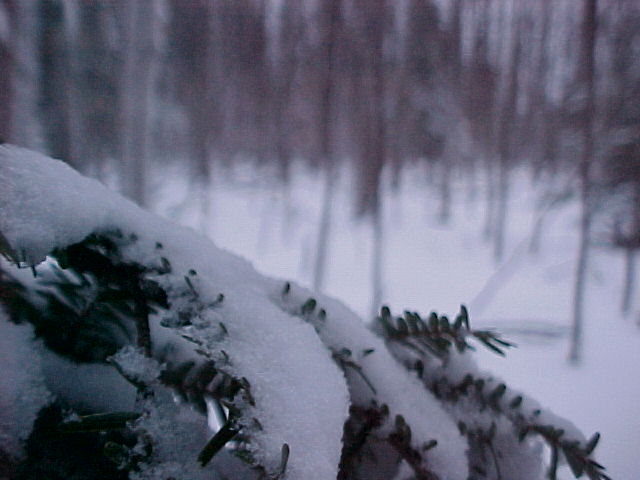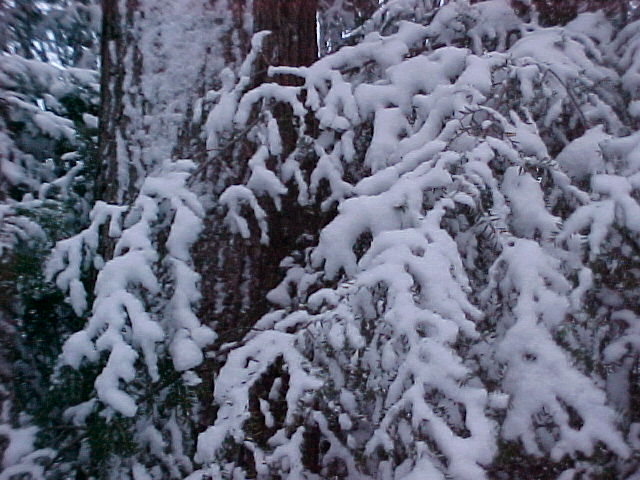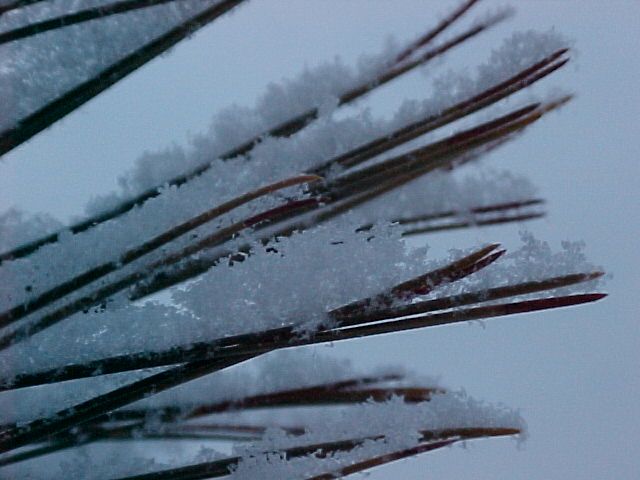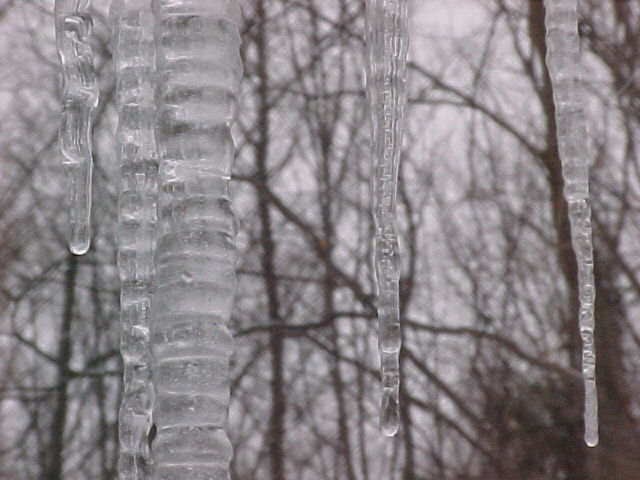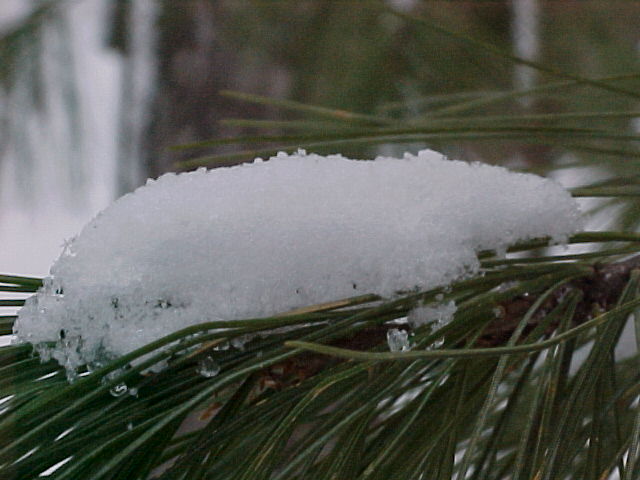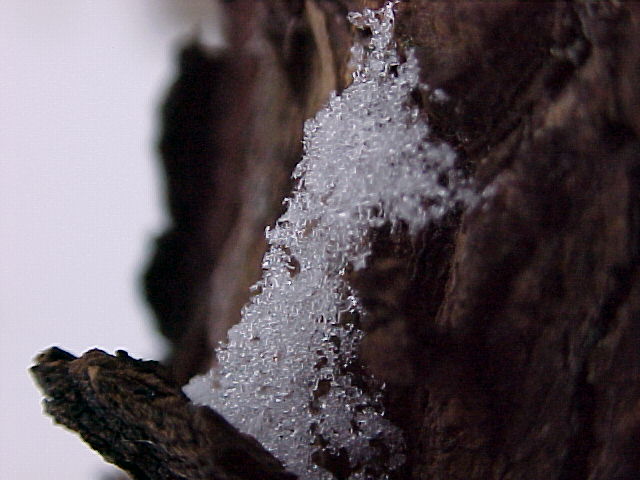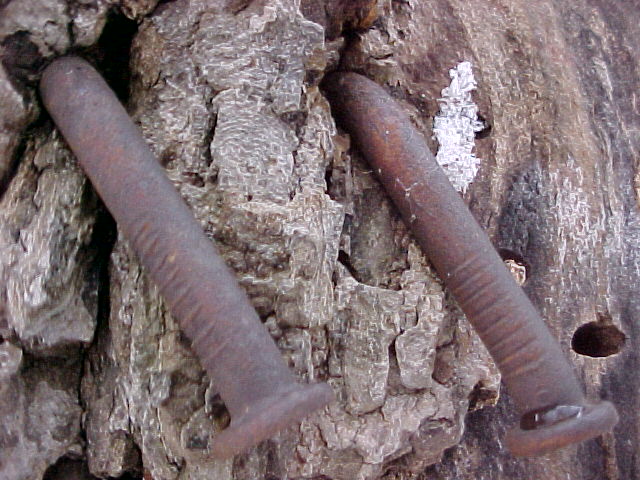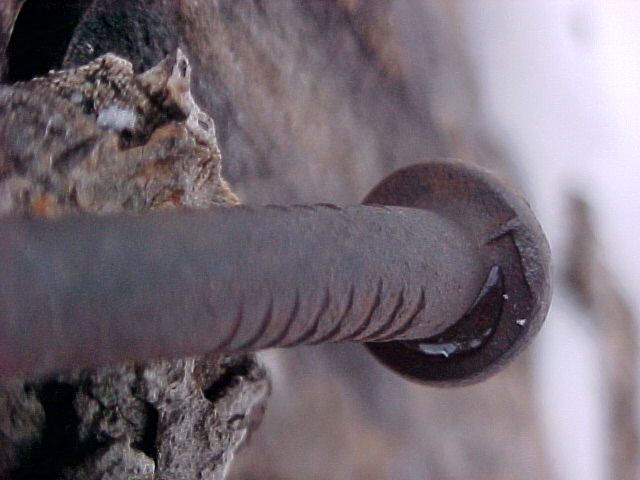 It's the middle of winter but I'm still looking forward to spring.
---
February 3, 2022 - Tandy 1100 FD Laptop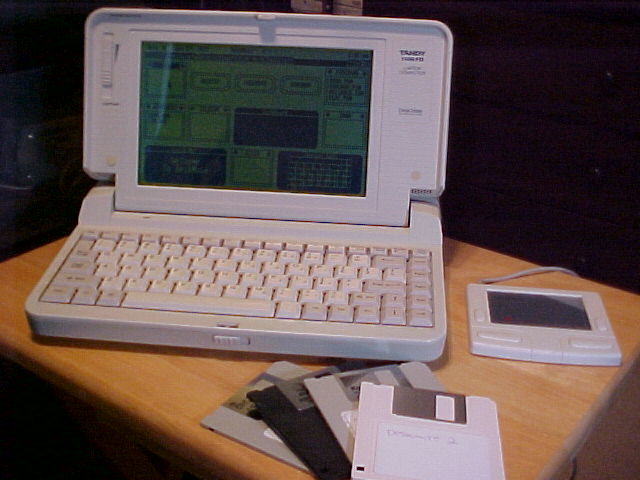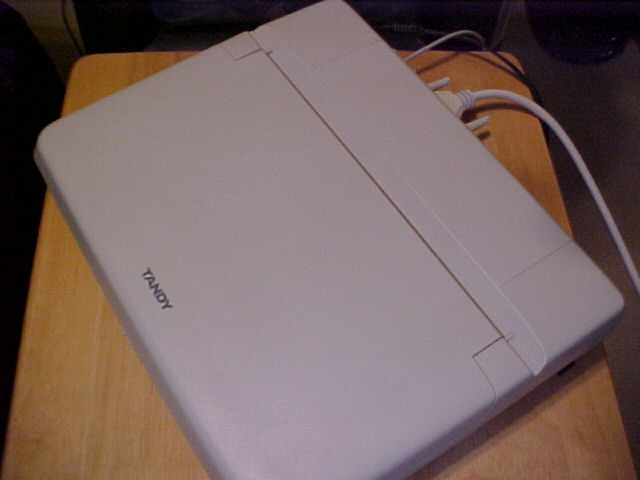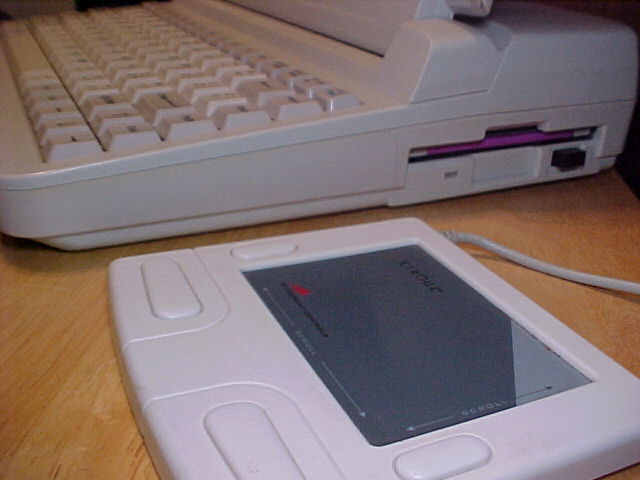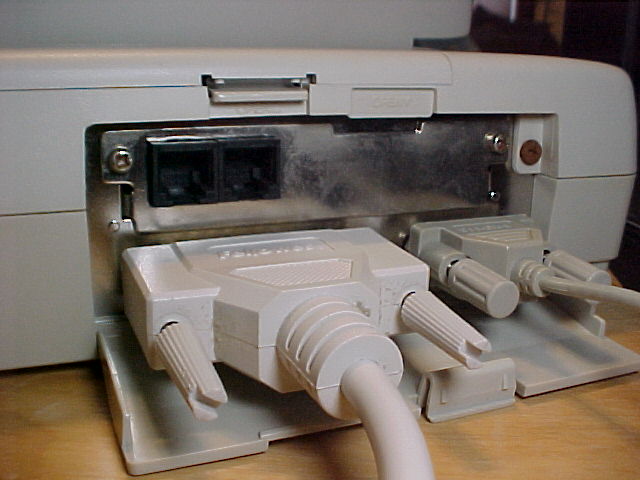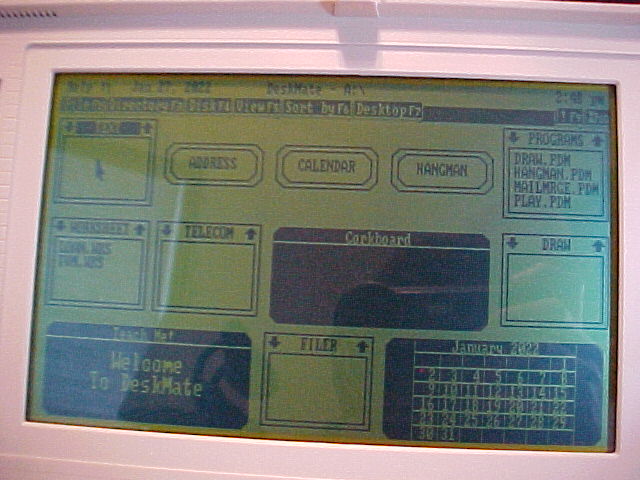 The Tandy 1100 FD was released in 1989. It boots into a ROM with MS-DOS 3.30 and Tandy DeskMate. The ROM only includes very basic capabilities; simple commands and a word processor. It has a monochrome LCD screen, 720K floppy drive, serial port, and parallel port. Four floppy disks are required for full functionality. Tandy DeskMate is not too bad, the desktop is a fully customizable grid of widgets. But of course everything you do requires a floppy disk swap which is annoying. I hooked up my printer and a touchpad mouse (only serial one I have) and both surprisingly worked perfectly! I bought used 720K floppy disks to use with this and converted one 1.44MB disk because they fill up sooo fast.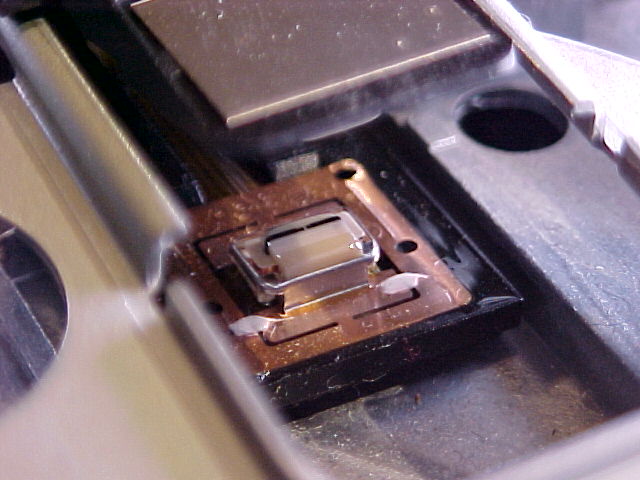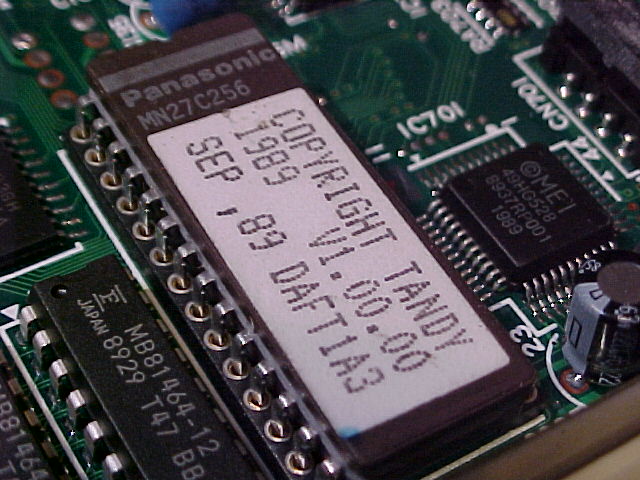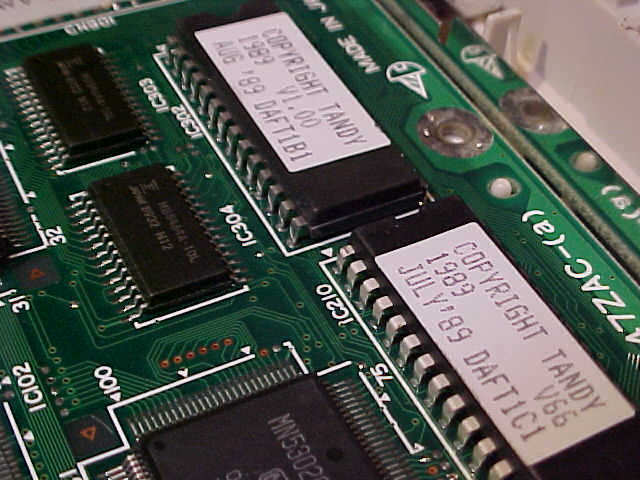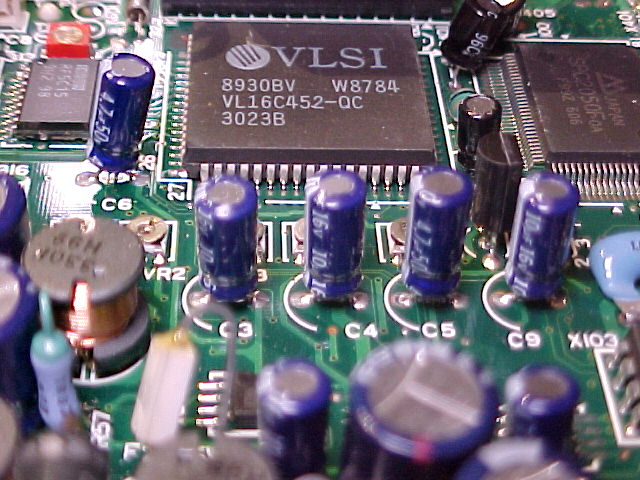 The floppy drive did not work when I got it. Naturally getting to the drive needed everything else removed first, I always ended up with a screw left over. Once it was out the fix was easy, just clean off the old rubber belt and put a new one in. I also cleaned the head. It worked perfectly afterwards! I took some pics of chips on the motherboard.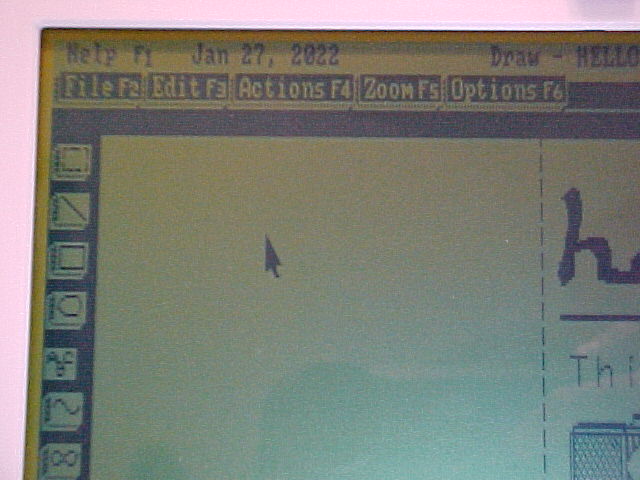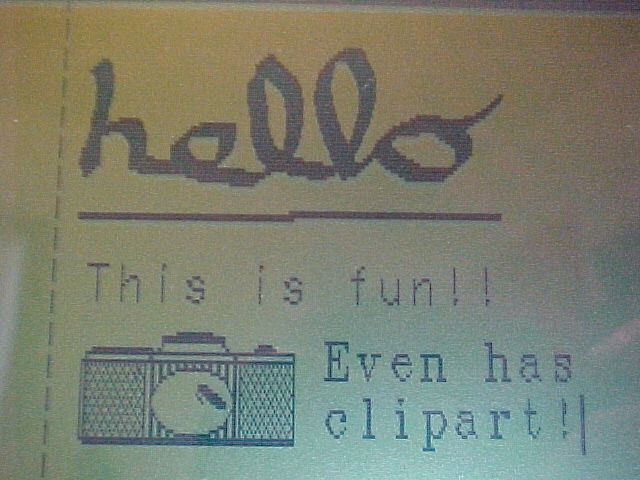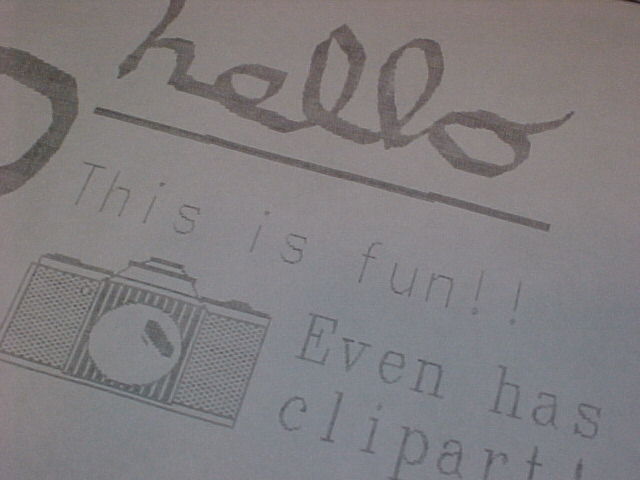 DeskMate's Draw program is really cool! A lot of features and definitely works better with a mouse. I also printed out my drawing with my dot matrix printer and it turned out perfect (takes mutiple tries to get margins right printing from my modern computer).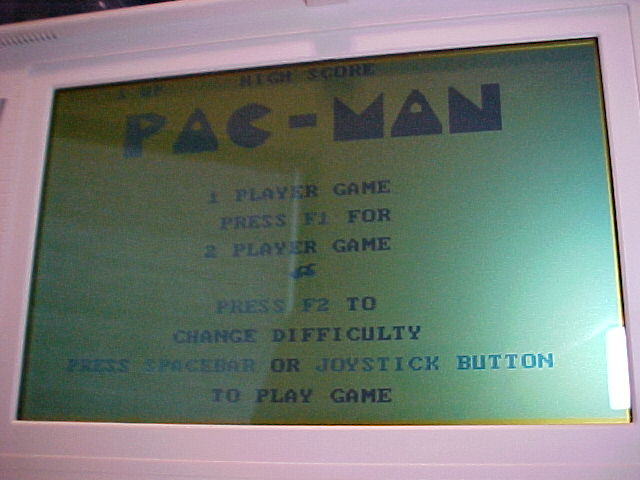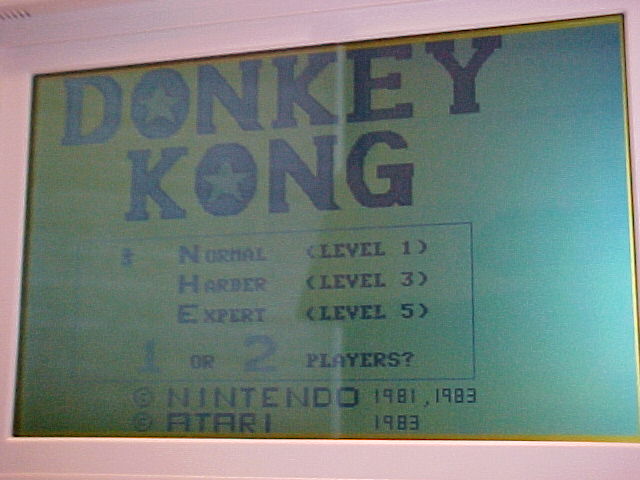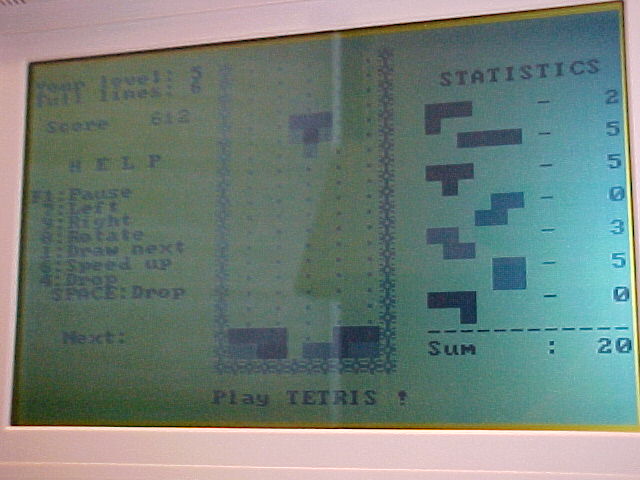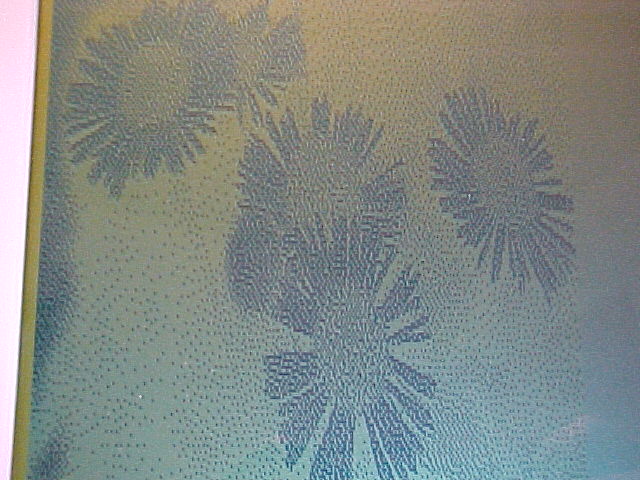 I tried many games and programs, many worked great! Pac-Man was a highlight and Donkey Kong was way too hard. It even ran the first MS-DOS version of Tetris. The last pic is a photo I took rendered with Graphic Workshop, it took a few minutes to load and I was surprised it worked but it's squished.
---
January 19, 2022 - Sony Mavica MVC-FD91 Macro Shots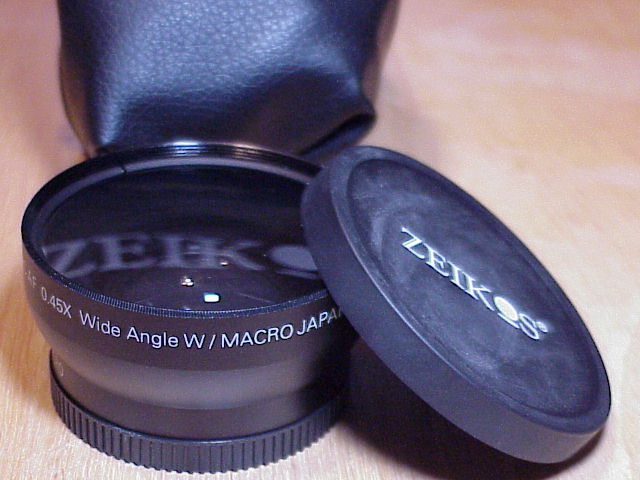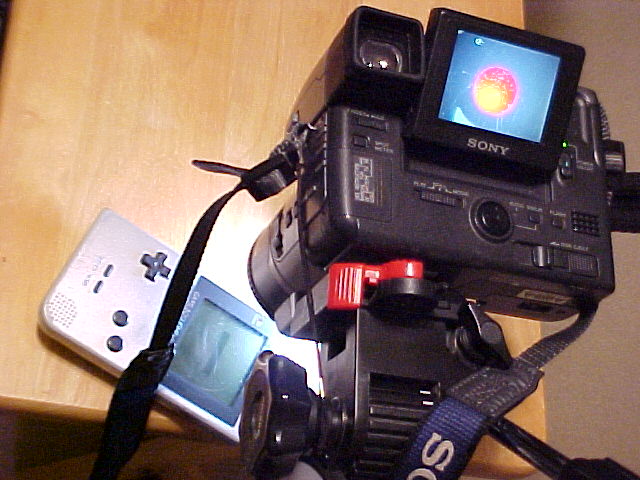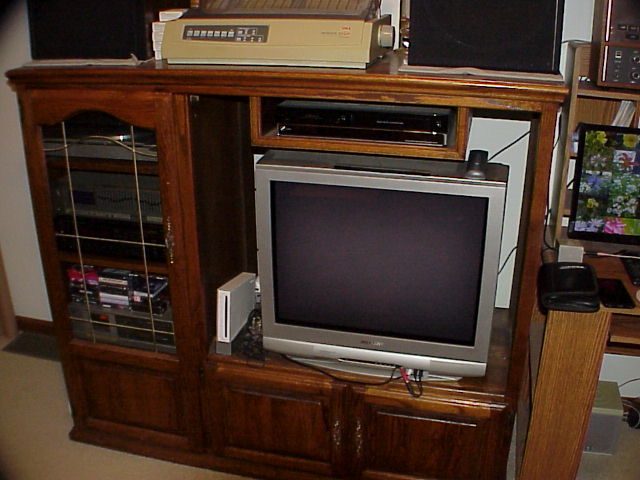 I bought the cheapest wide angle/macro lens I could find. It's not really bad but I'm sure there are much better ones around. I had a nice setup with a tripod and an LED light; the movable screen came in handy and self timer mode made sure shaking was minimized. A lot of the pictures were with max zoom and with the edges blurry. The wide angle lens isn't great as I can see the edges of the lens even after zooming in which defeats the purpose.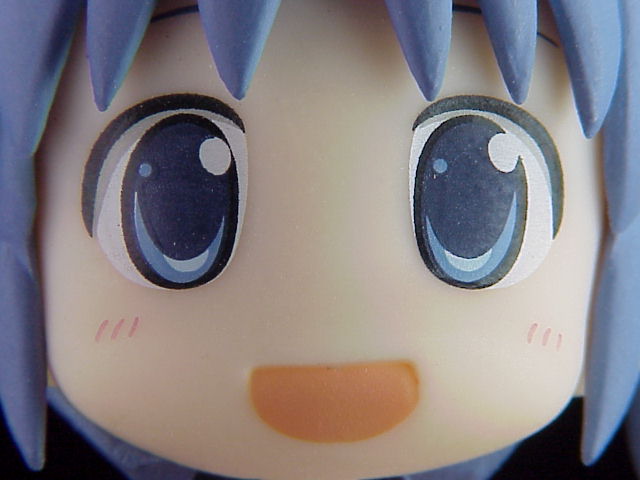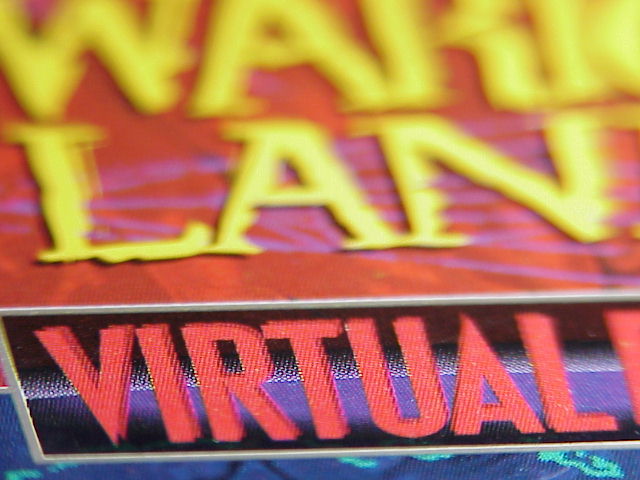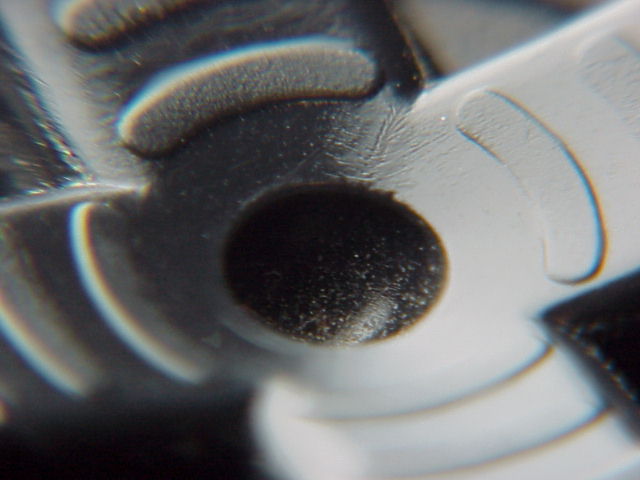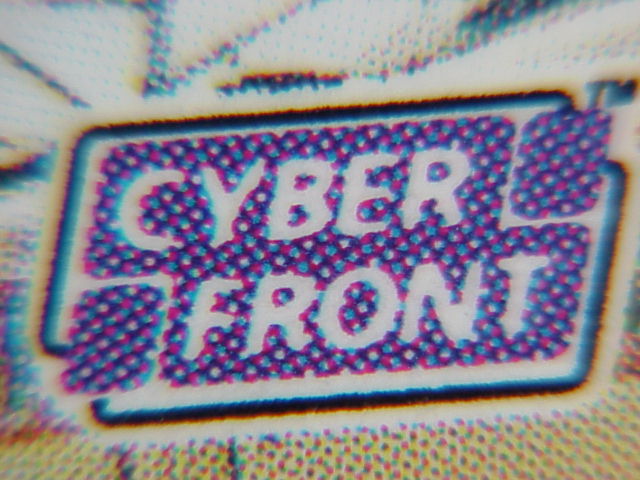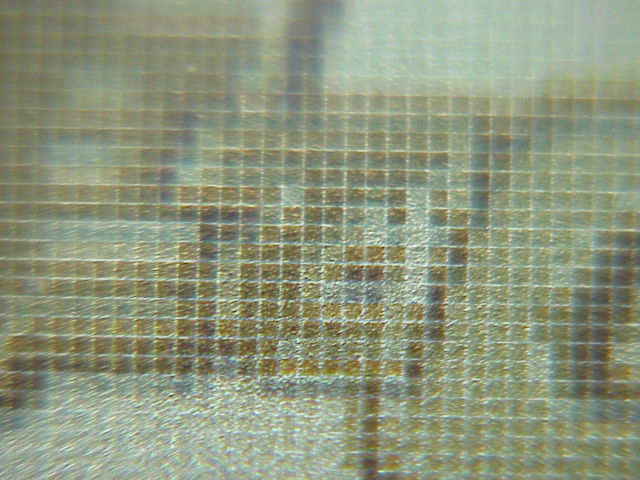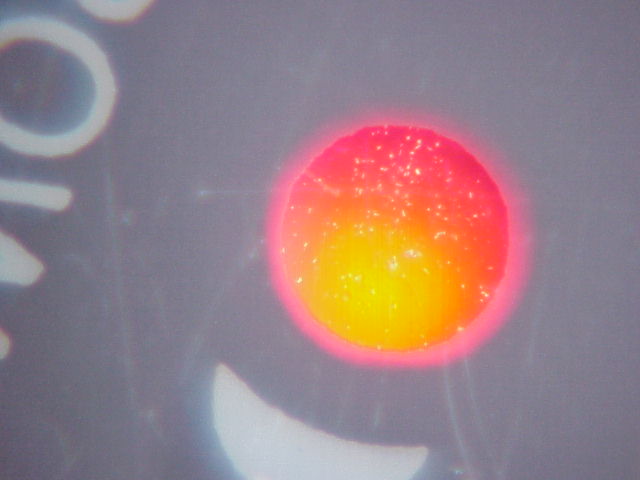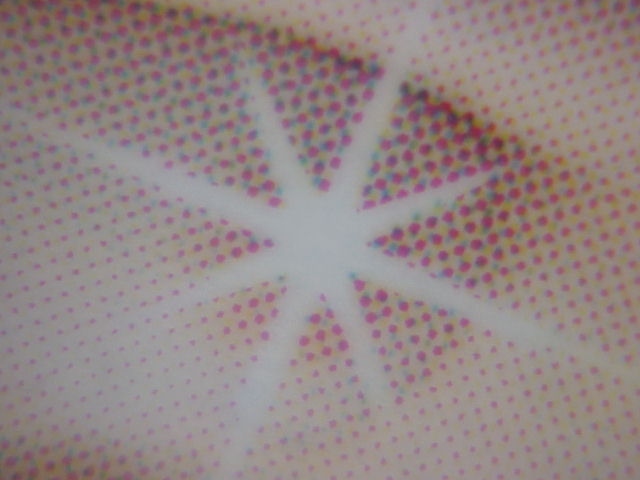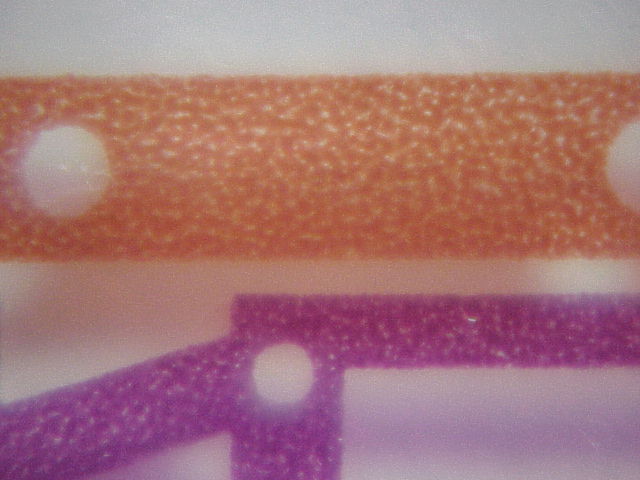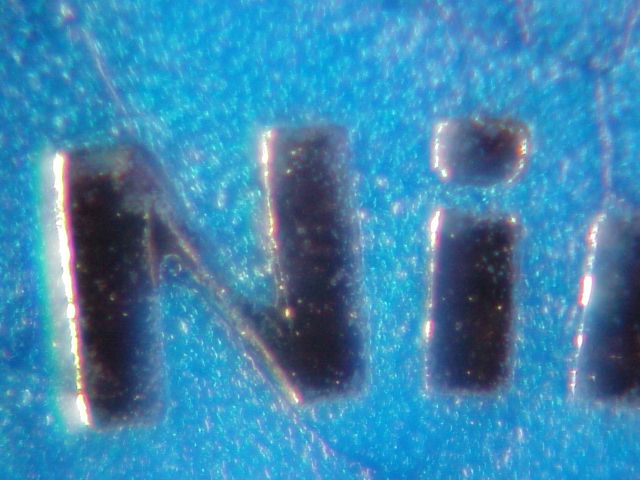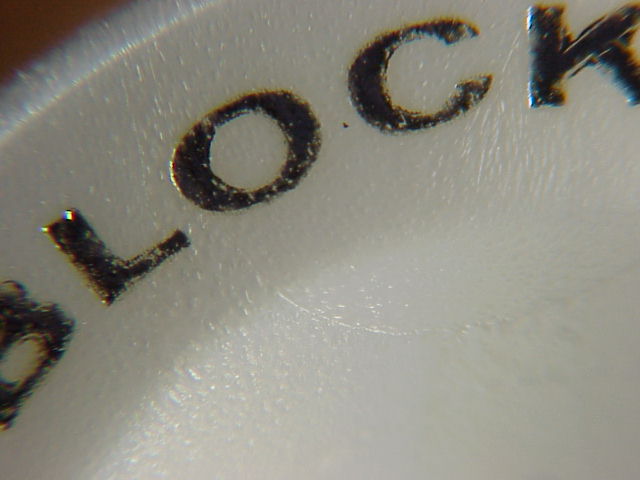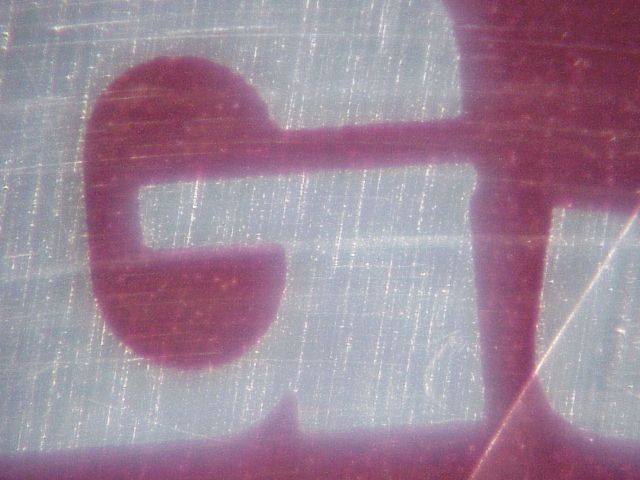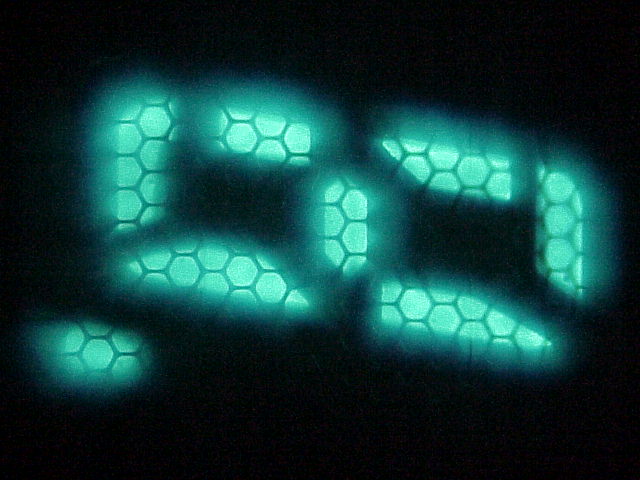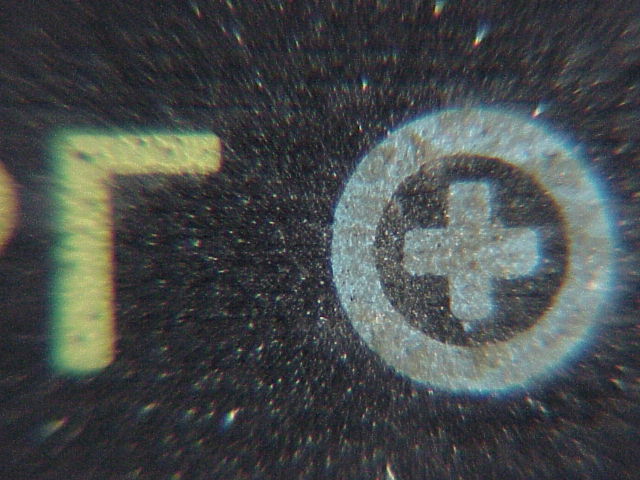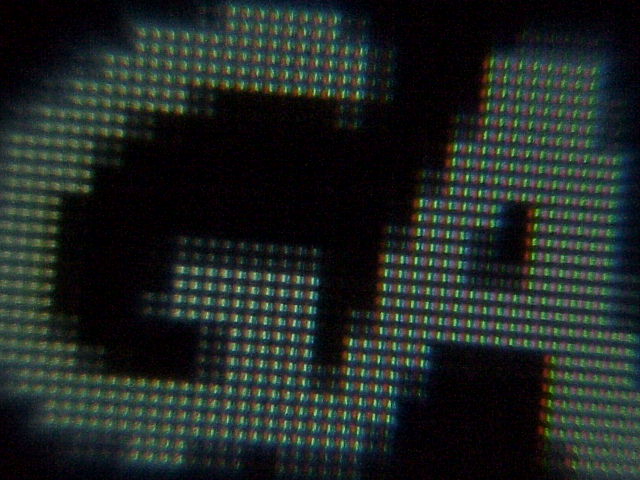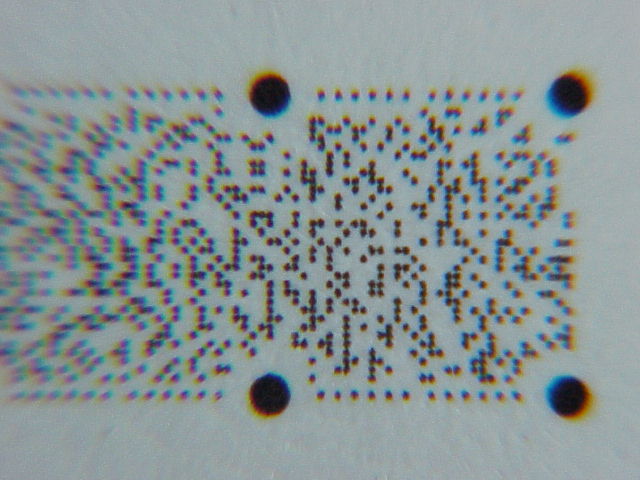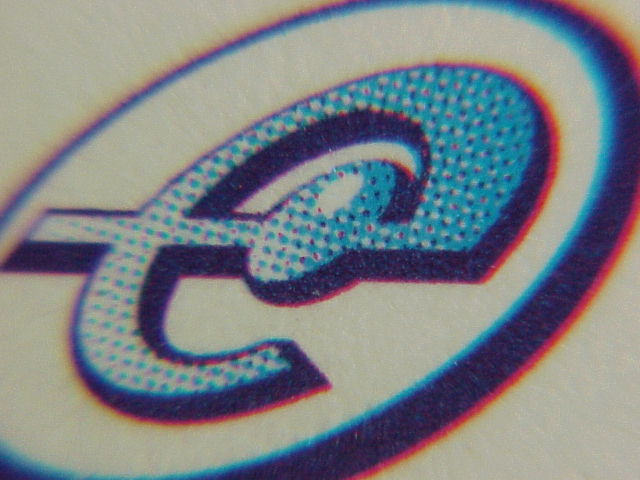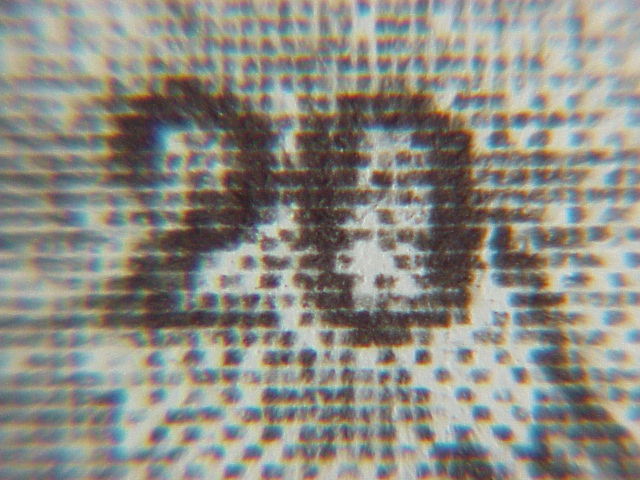 Try to guess what each object is!
---
January 1, 2022 - Nintendo DS Browser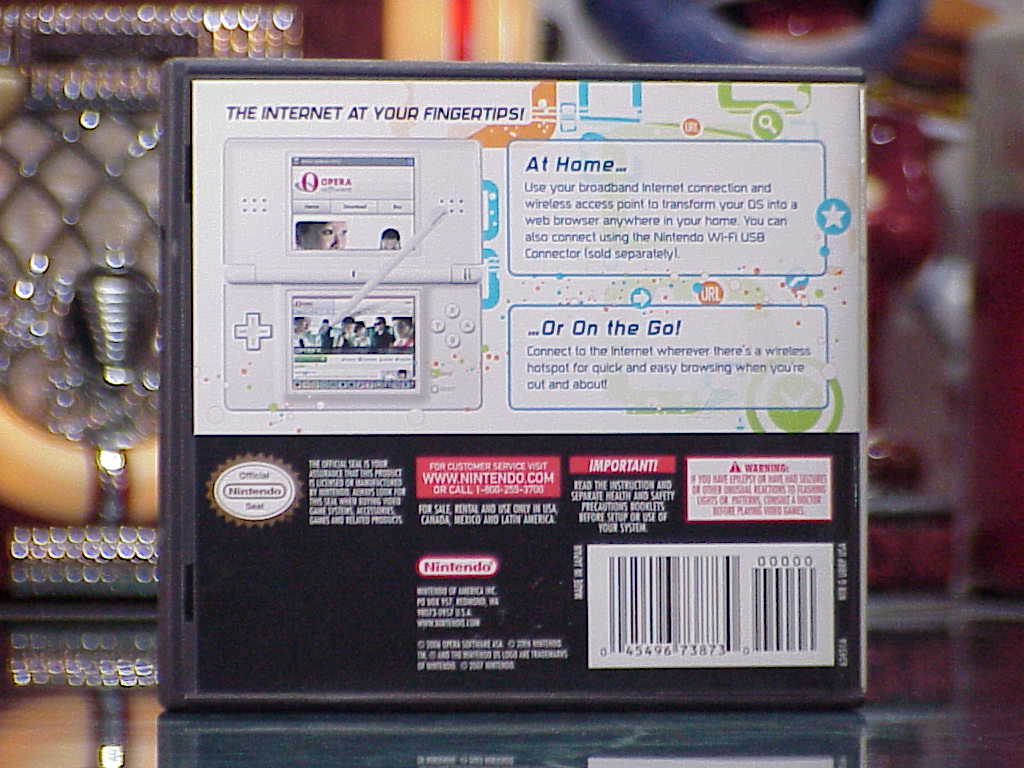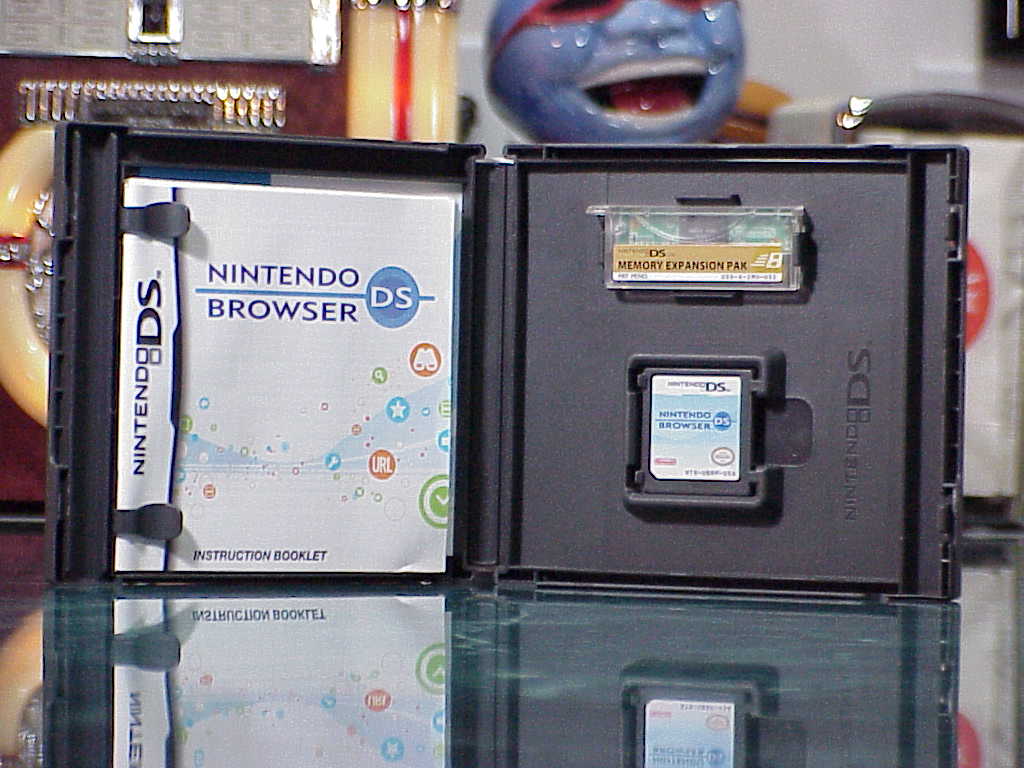 This was first released in Japan on July 24, 2006 for the Nintendo DS and DS lite. The original DS version was only available online from Nintendo though. It's a port of the Opera 8.5 web browser. It comes with a memory expansion pak that is required to use the browser, it adds 8 MB of RAM to the system. With that the system has 12 MB of memory to web browse with which still isn't enough for many websites, especially ones like mine with many images. There are two modes for viewing webpages: overview mode has one screen display the whole page and the other a magnified section, and small screen rendering mode adjusts the website layout for display across both screens, like what a mobile version of a site would do. For some reason there is a handwriting recognition option for entering text that kinda works but the onscreen keyboard is faster.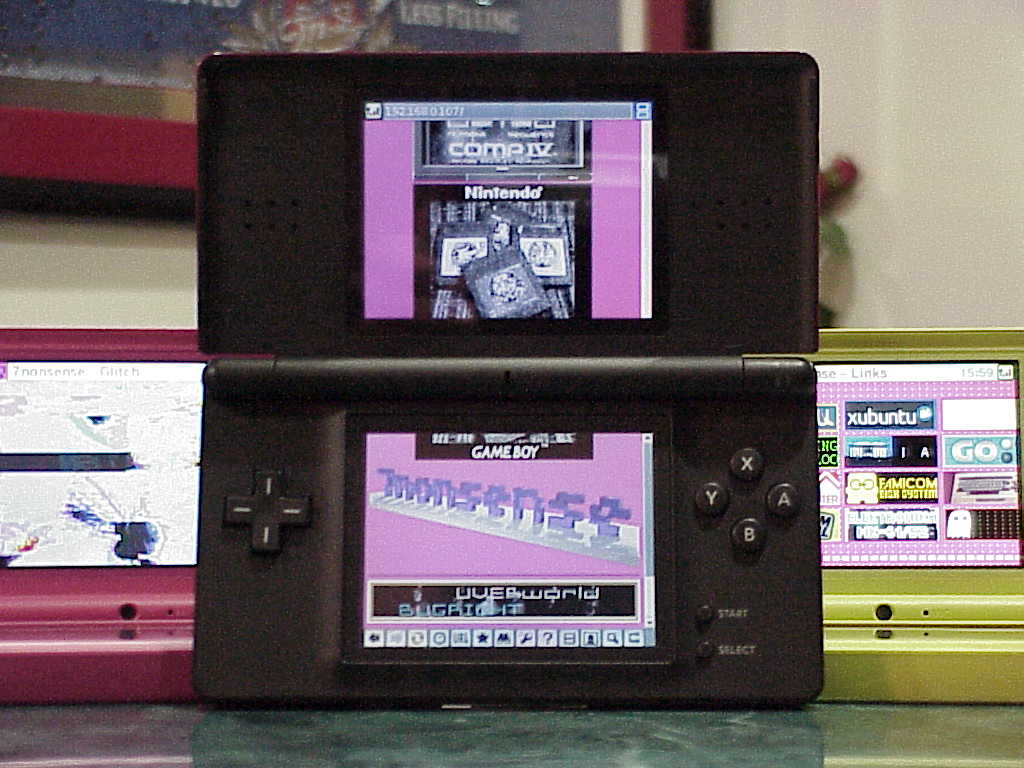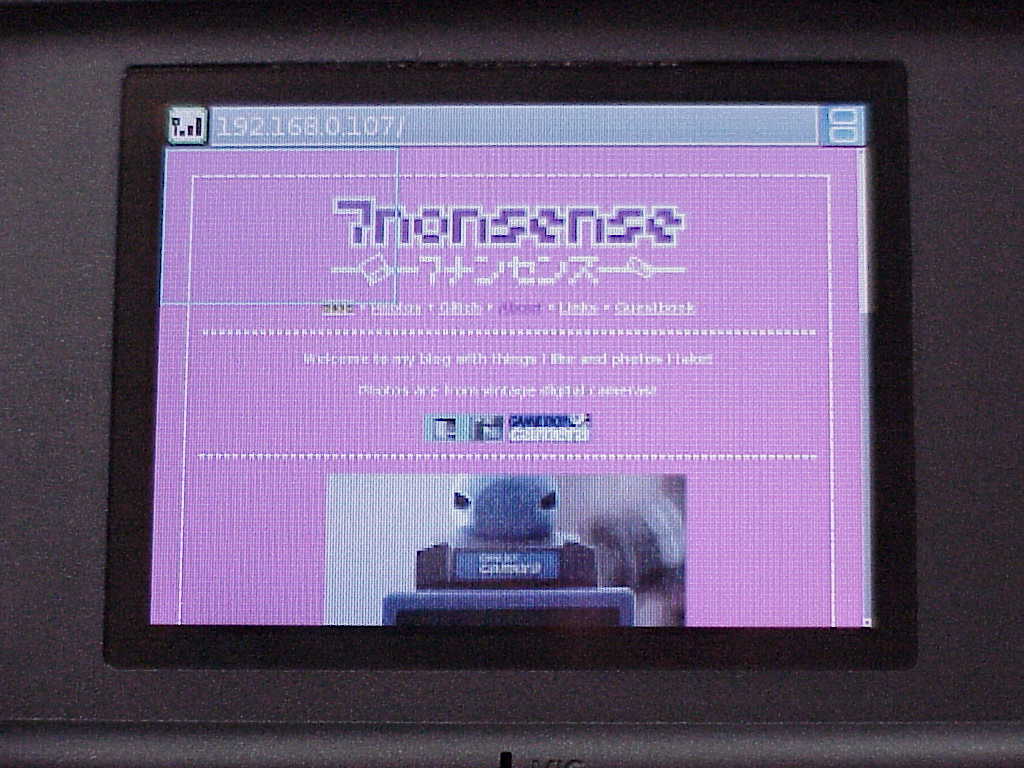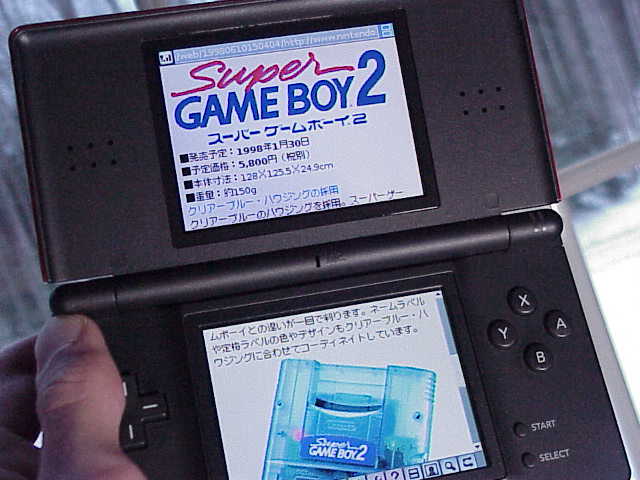 The browser supports javascript, frames, and many image types including GIFs although they animate slowly. My homepage renders everything perfectly (except video which it ignores). But any page with a lot of big images will only load a few and say out of memory (images can be turned off to view these pages). The biggest issue with the browser is that all SSL certificates are expired and most websites will not load if it's HTTPS. I had to put my site on a local server to test it. The guestbook I use is only HTTP and works perfectly in the browser, even made a post from the DS! I think sites shouldn't require HTTPS connections if the browser doesn't support it. I was also able to browse an old Nintendo site on web.archive.org with no issues.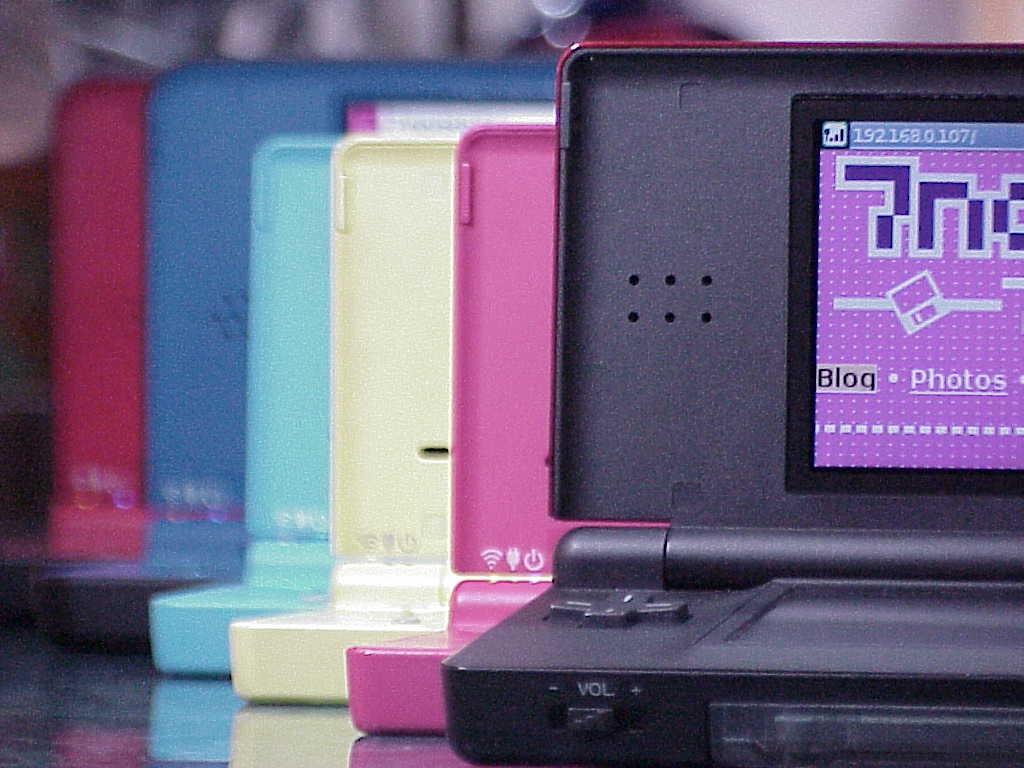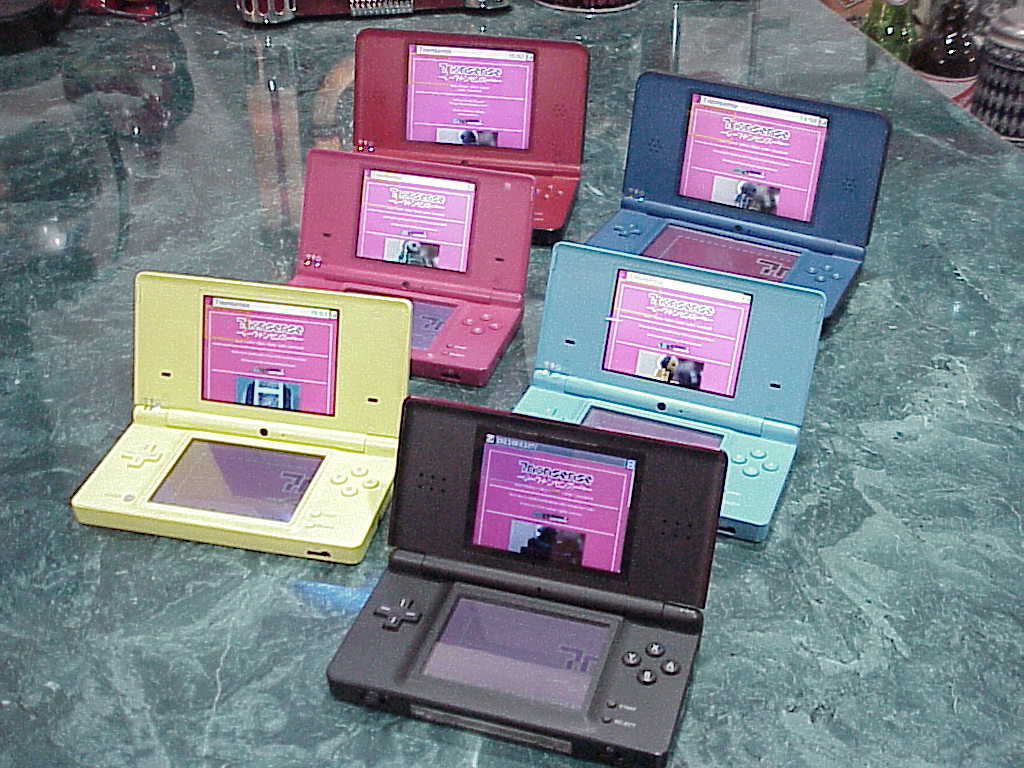 The Nintendo DSi browser was available free in the DSiWare shop and preinstalled on DSi XLs. It's an updated version with more web standard support and takes advantage of the DSis greater RAM and faster CPU. I have my DSi collection running the browser along with the DS lite. The browsers are very similar but I think I like the DS version more.